Life really doesn't get any better than Key Lime Pie.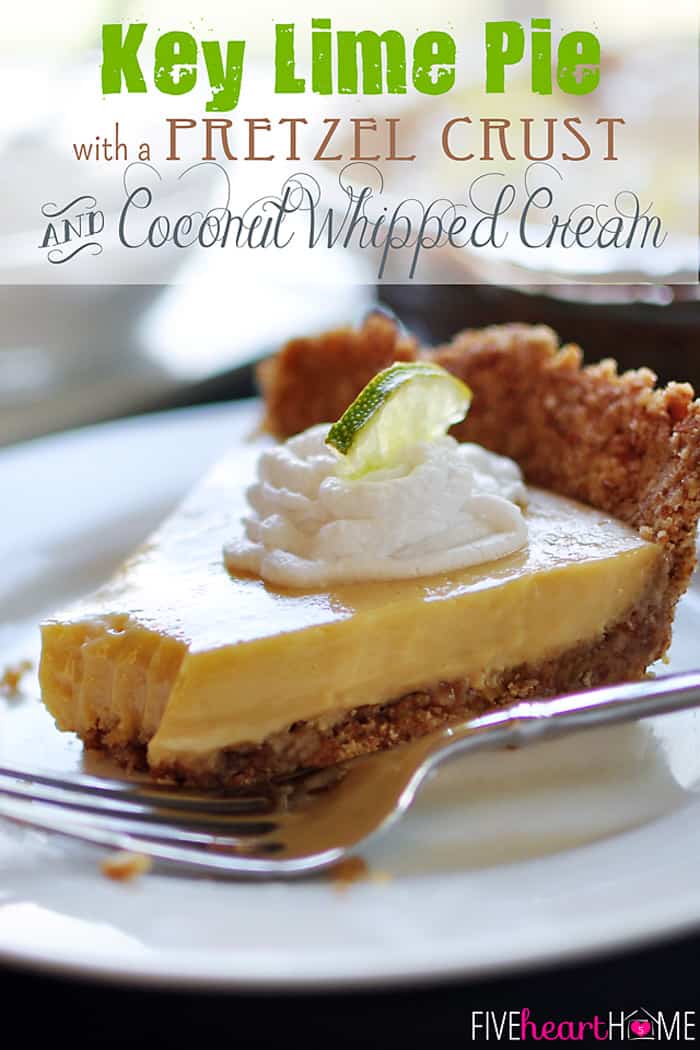 Unless, of course, you swap out the traditional graham cracker or pastry crust for a sweet and salty one consisting of crushed pretzels. And then while you're at it, you might as well channel that whole lime in the coconut phenomenon by topping it all off with some coconut whipped cream.
I'm telling y'all, this is no ordinary Key Lime Pie. This pie is swoon-worthy.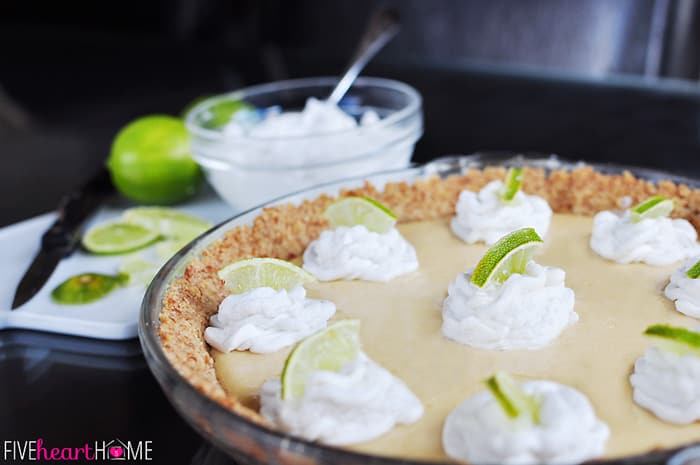 In the spirit of full disclosure, I created this pie in my head last week after I had four egg yolks left over from this recipe and a bunch of pretzels left over from this recipe. Only after I had set my mind to making this concoction did I discover that there was nary a fresh Key lime at any of my friendly local grocery stores. I have made many Key Lime Pies in my time and have always used fresh Key limes. But left with no other choice, I decided to give this bottled goodness a go: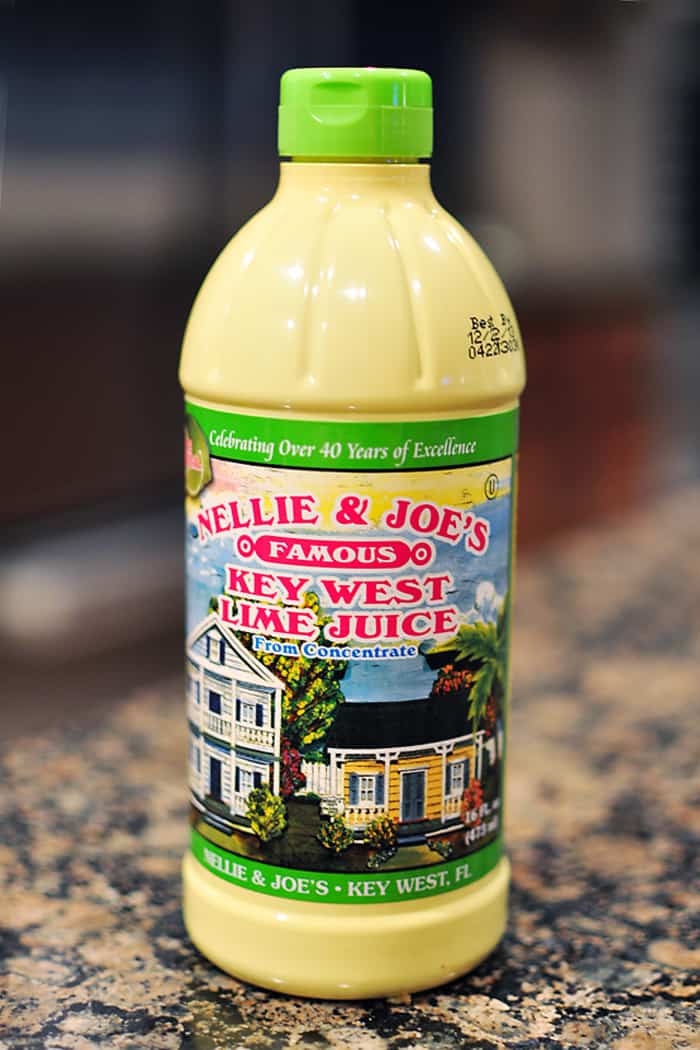 And wouldn't you know it? The resulting filling tasted great and was extremely Key limey. I never would have guessed that my pie hadn't been made with fresh juice. But the best part? I didn't have to painstakingly squeeze all of those tiny Key limes, which admittedly takes awhile.
I went ahead and used regular limes for the zest and garnishing. You could use fresh standard lime juice for this pie as well; it just wouldn't end up having that distinctive Key lime flavor. With that in mind, I can recommend the Nellie & Joe's brand of bottled Key lime juice without reservation (and I'm not getting compensated for saying that…it's just really good!).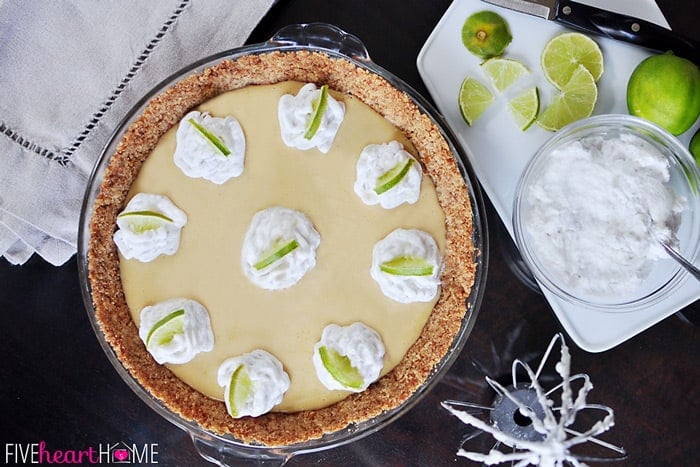 Now this is not a Key Lime Pie that your south Floridian granny is going to proclaim as authentic. But that doesn't mean it's not utterly delectable. The crust is buttery and crunchy, and its salty-sweet bite creates a perfect counterbalance to the smooth, puckery filling and the fluffy whipped topping. I mean, what flavors go together better than salt + lime or lime + coconut?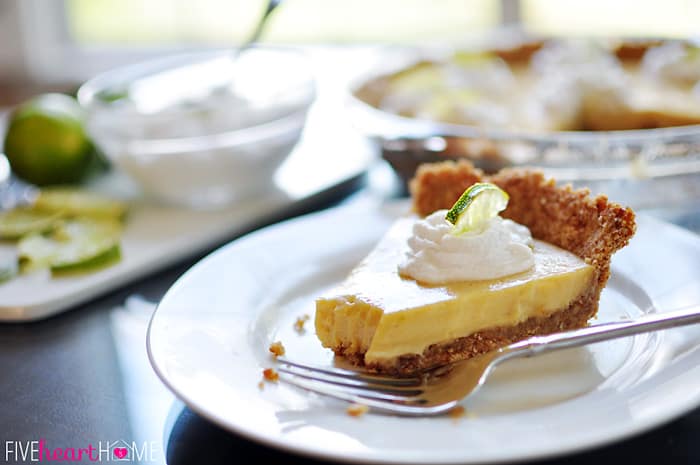 Speaking of the coconut whipped cream, this is a fabulous option for anyone who ever needs a dairy-free topping for just about any dessert. You won't believe how closely it replicates whipped heavy cream, except for the fact that it does have a yummy coconutty undertone. Furthermore, making it is a cinch.
Start with a can of unsweetened, full-fat coconut milk.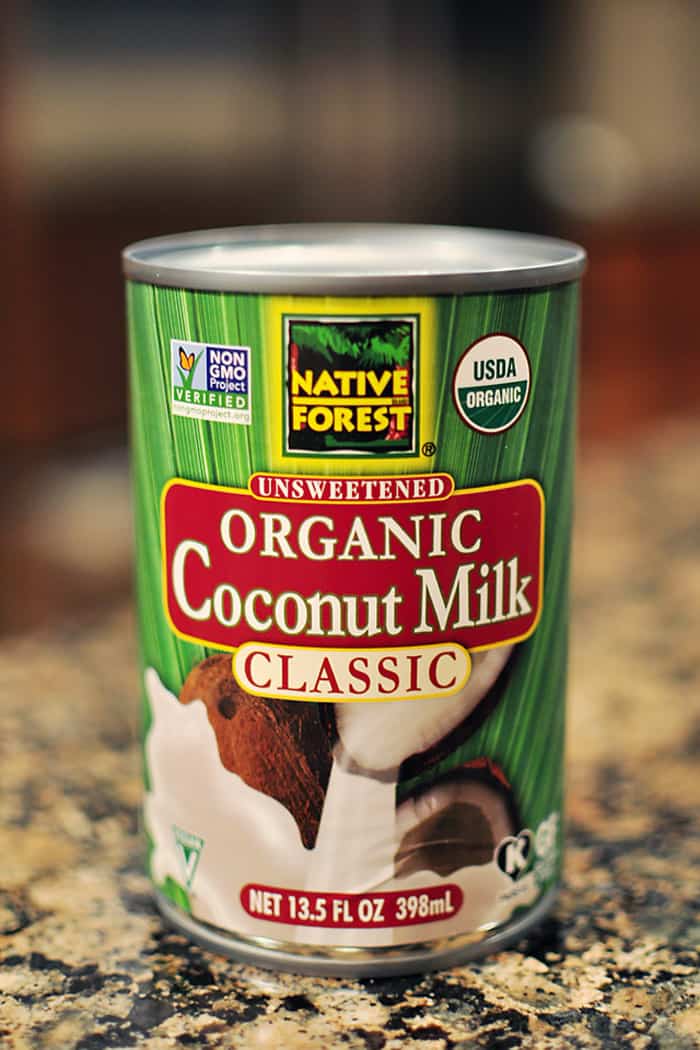 Refrigerate it overnight, then open it up without shaking it and scoop out all of the thick, opaque cream at the top (which will amount to about half of the can's contents). At last, you're ready to whip it up with a little bit of powdered sugar, just as you would regular cream. Like magic, you end up with this…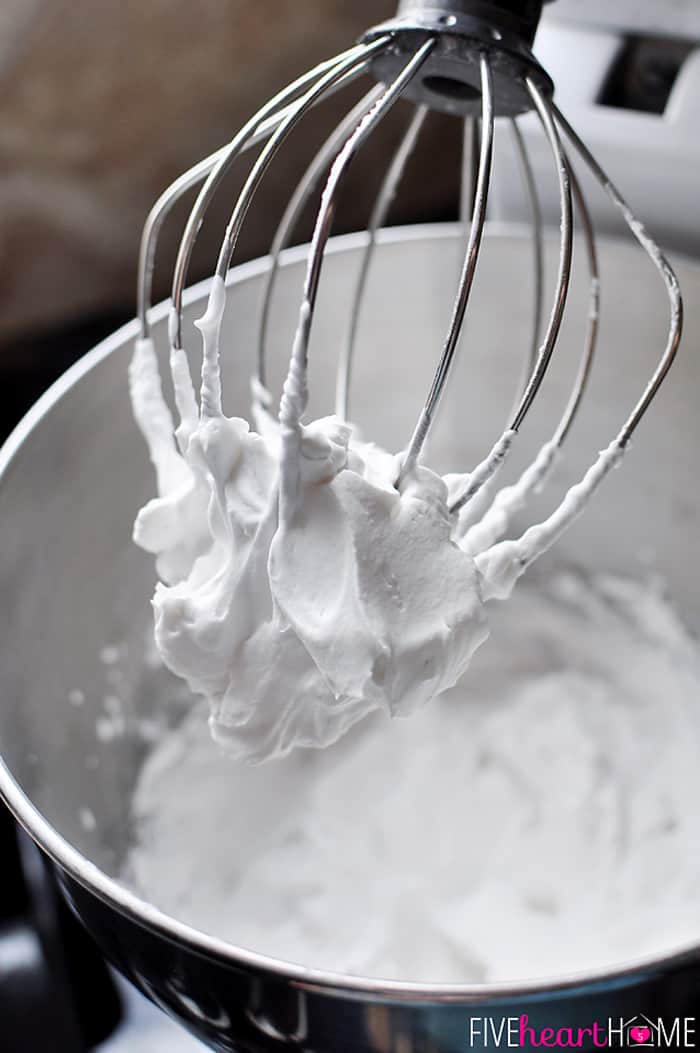 …which is the perfect topping for this.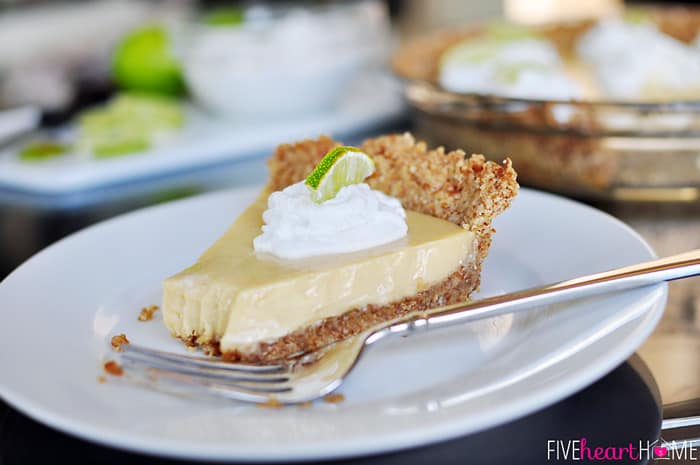 This pie didn't last long at our house. It's a twist on a traditional Key Lime Pie recipe that I've been making for years, but based on its enthusiastic reception, it's one that just might be replacing my old recipe permanently. Try it the next time you're in the mood for a dessert that that will conjure up summertime and beach vacations and bliss…you'll be glad you did!
Key Lime Pie with a Pretzel Crust and Coconut Whipped Cream
Not your ordinary Key Lime Pie, this dessert boasts a sweet and salty pretzel crust and a coconut whipped cream that perfectly complements the tart filling.
Ingredients
For the crust:

5 ounces salted pretzels, finely crushed in a blender or food processor
1/2 cup sugar
10 tablespoons butter, melted

For the filling:

4 large egg yolks
4 teaspoons grated zest (from Key limes or regular limes)
14 ounce can sweetened condensed milk
1/2 cup Key lime juice (strained fresh or bottled Nellie & Joe's recommended)

For the coconut whipped cream:

13.5 ounce can full-fat, unsweetened coconut milk, refrigerated for at least 24 hours
3 tablespoons powdered sugar
Directions
For the crust:

Preheat oven to 325°F. Mix together pretzel crumbs, sugar, and melted butter. Press into the bottom and up the sides of a 9-inch pie pan. Bake for 15 minutes or until lightly browned. Cool for 20 minutes.

For the filling:

In a medium bowl, whisk together egg yolks and lime zest for two minutes. Beat in condensed milk and then lime juice until well incorporated. Allow mixture to thicken at room temperature while crust bakes and cools.
Pour Key lime filling into crust. Bake for 15 to 17 minutes or until center is set but slightly jiggly. Cool pie on wire rack and then transfer to refrigerator. Chill, covered tightly with plastic wrap, for at least three hours and up to one day.

For the coconut whipped cream:

Remove can of coconut milk from the refrigerator without turning or shaking it. Open can and carefully spoon the top layer of thick, white, opaque coconut cream into a medium bowl. (This will amount to about half of the can's contents, and the remaining watery milk may be reserved for drinking or using in other recipes.)
Using a mixer, beat the coconut milk on high until creamy. Add sugar and continue beating until the whipped coconut cream reaches your desired consistency. Dollop on chilled pie before serving.
Tips, Tricks, & Variations
The coconut whipped cream will begin to break down at room temperature, so serve immediately and keep leftovers chilled.
http://www.fivehearthome.com/2013/07/18/key-lime-pie-with-a-pretzel-crust-and-coconut-whipped-cream/
http://fivehearthome.com ~ All recipes and images on Five Heart Home are copyright protected. Please do not use without my permission. If you would like to feature this recipe, please rewrite the directions in your own words and give proper attribution by linking back to this blog.
Coconut Whipped Cream adapted from Lunch Box Bunch.
Another yummy citrus pie…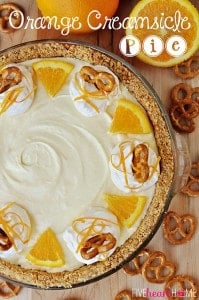 Frozen Orange Creamsicle Pie with a Pretzel Crust
And for an all-butter pie crust that turns out perfectly every time…

Fool-Proof Flaky Butter Pie Crust
Let's stay in touch!
Facebook   |   Google+   |   Pinterest   |   Twitter   |   Instagram
Sign up to have new blog posts sent to your inbox!
I always love hearing from you! ~ samantha {at} five heart home {dot} com