Independence Day has always been one of my favorite holidays.  I love patriotism and I am very proud to be an American, which is probably why Lee Greenwood's famous anthem gives me chills and brings me to tears every time I hear it.  I have happy childhood Fourth of July memories of sitting on a blanket on the banks of Town Lake while listening to the 1812 Overture and the Stars and Stripes Forever, as huge fireworks lit up the Austin sky.  Years later, on one particularly memorable Fourth of July, stars lit up the sky on a beach in Maui as my now-husband got down on one knee.  And these days, I see Independence Day through the eyes of my children as they wave their flags and dive for candy while the parade passes by.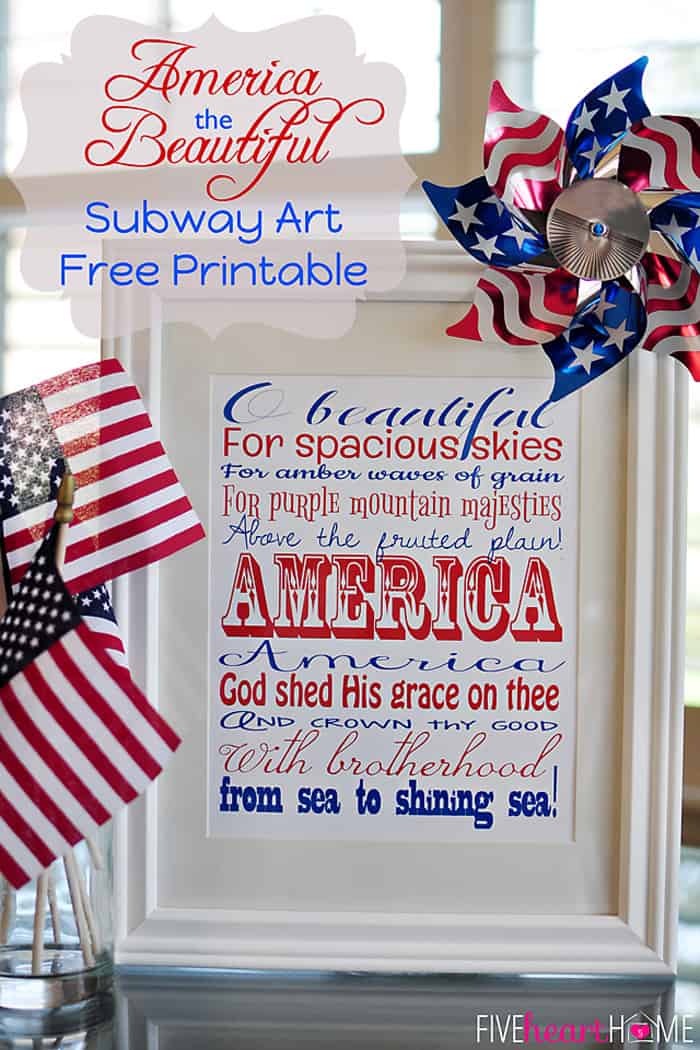 But amidst the fond memories and the fun festivities, I know that our freedom and our liberties as Americans come at a price, and I try to remember that each July as we commemorate our nation's founding.  I was raised by a father who served 32 years in the Navy, working his way up from Seaman Recruit to Commander.  And now my brother is a fighter pilot in the Air Force, having been deployed to the Middle East several times.
Like so many of you, I am deeply appreciative for the bravery of all of the men and women who so honorably serve our country.  I cannot fully fathom their sacrifices, not to mention the sacrifices made by their families as a consequence of their service.  Furthermore, I can't even come close to expressing my gratitude to those who have paid the ultimate sacrifice for all Americans and to the families they left behind.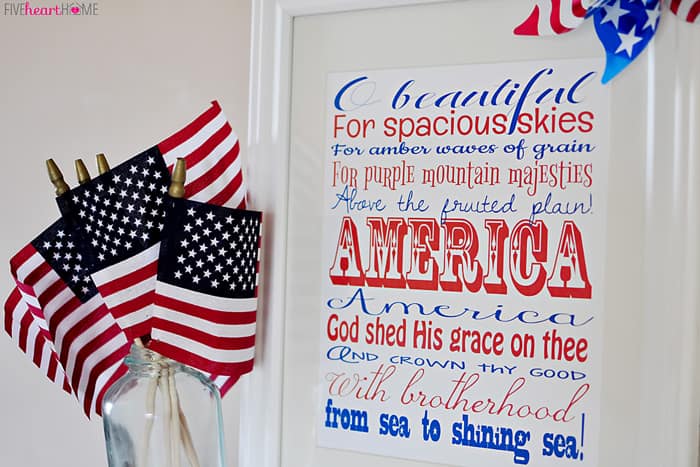 So in a few days, as we celebrate America's birthday with cookouts and fireworks, parades and patriotic anthems, let us also remember the deployed soldier and the lonely spouse and the 6-year-old missing his daddy and the mama who never stops worrying about her baby across the ocean — all grown up but still her baby.
America is truly beautiful and we have much to be proud of and much to celebrate.  Let's just not forget those courageous souls who made possible these 237 birthdays thus far.  God bless the USA, indeed.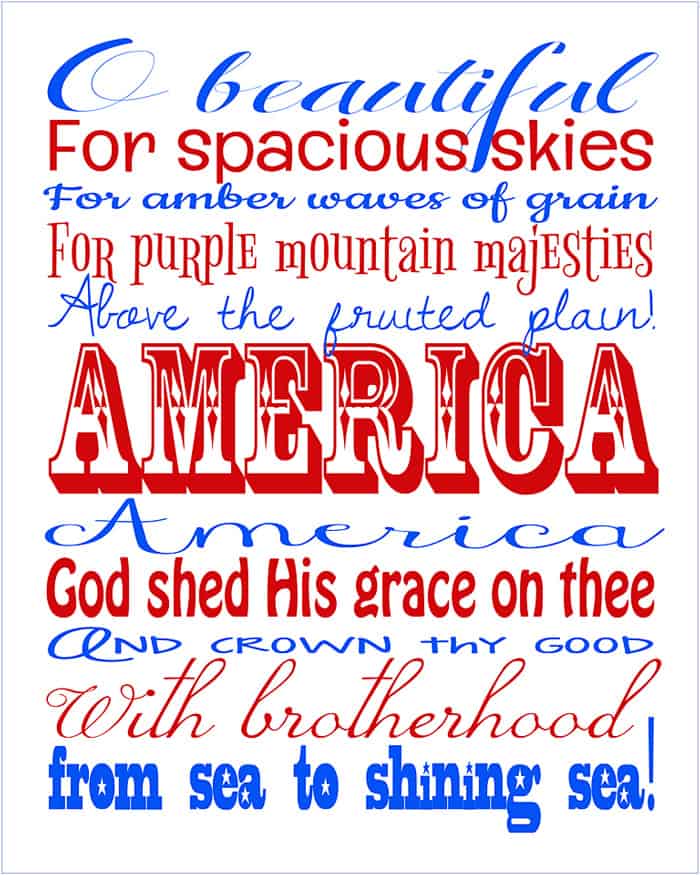 Click here to download printable.
I hope you enjoy displaying this patriotic subway art this Independence Day.  It's a high-resolution PDF sized to fit in an 8×10-inch frame.  You may print it on regular paper or cardstock on your home printer. Personal use only, please.
We've got printables for every season!
Valentine printable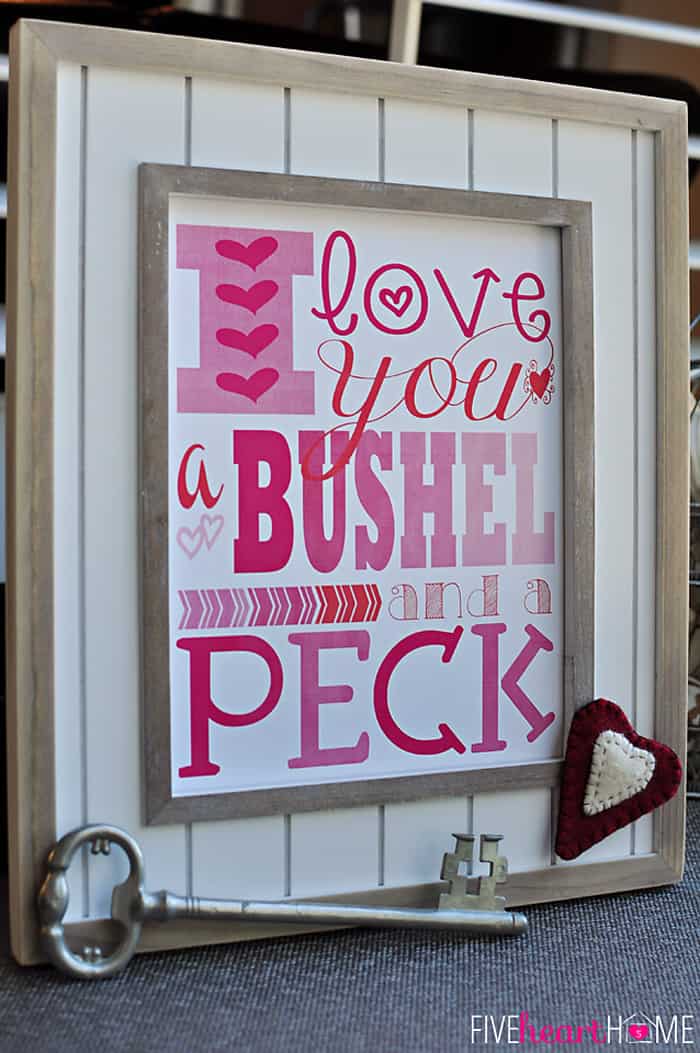 Teacher Appreciation Printables


Thanksgiving Printable