Apple Praline French Toast Bake is an elegant, make-ahead breakfast or brunch featuring cinnamon and sweet-tart apples. And it can be assembled the night before, baked in the morning, and then served upside-down to reveal a buttery layer of pecan praline!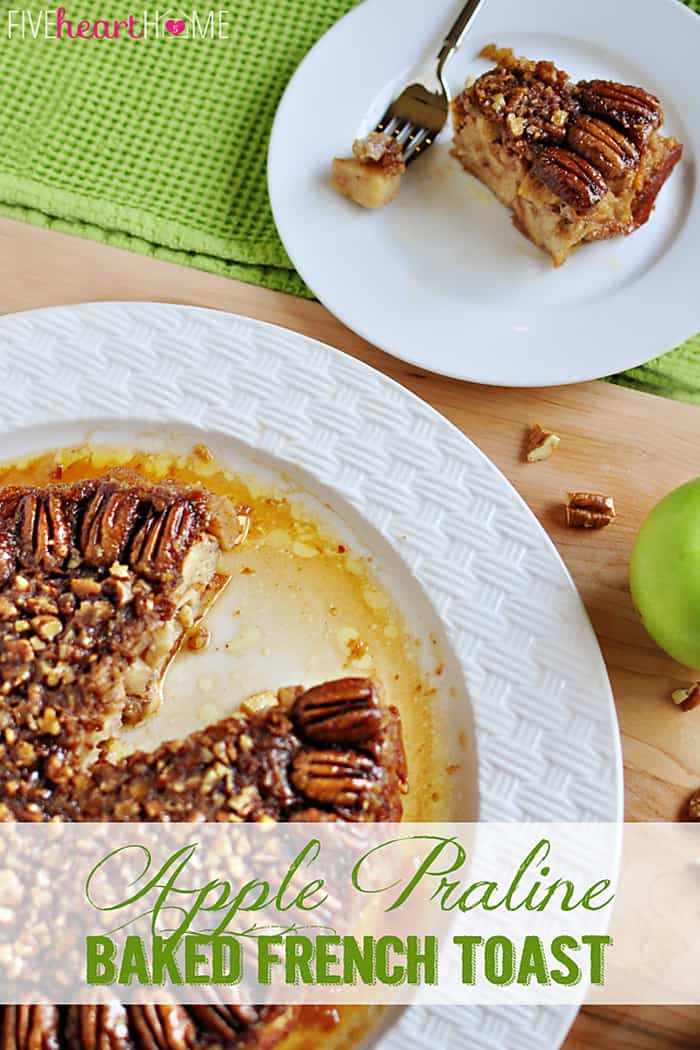 It's so hard for me to believe that 2013 is drawing to a close and it's already time to start thinking about the holiday season! If you're wanting to serve a festive breakfast on Thanksgiving or Christmas morning, or if you're on the lookout for an impressive dish to wow brunch guests over the holidays, look no further than this gorgeous, apple-studded, baked French toast that can be overturned to reveal a beautiful veneer of pecan praline. It's as pretty as it is delicious, and it will make even an everyday breakfast feel special. Best of all, you can do all of the work the night before so that all you have to do in the morning is bake it off and flip it over!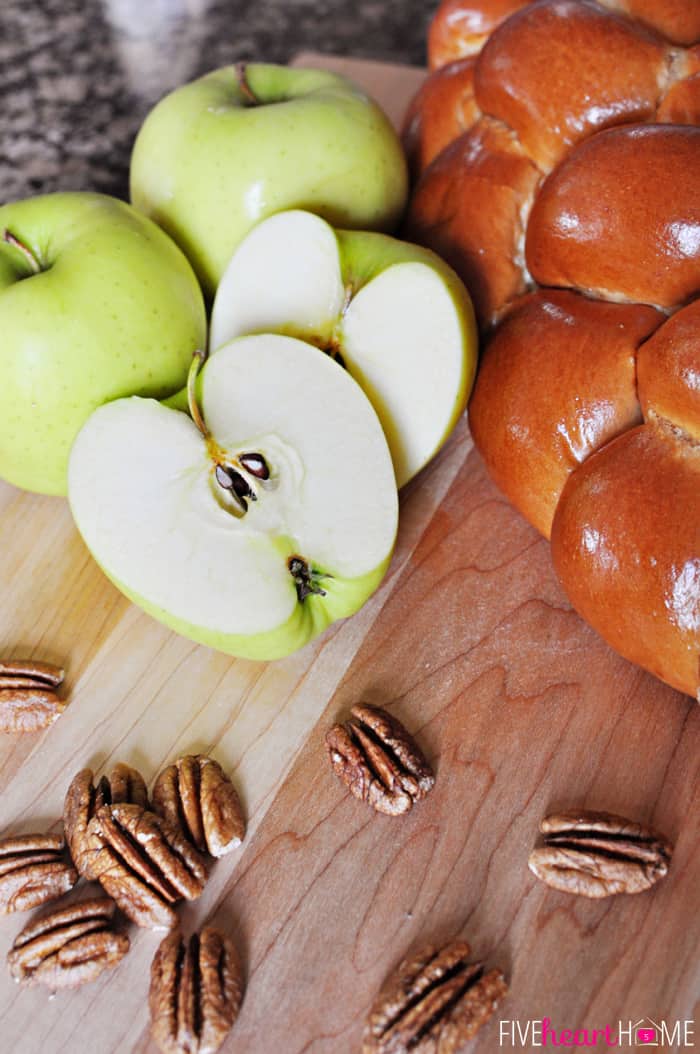 I don't know anyone who doesn't love French toast, but when you have a lot of mouths to feed or tummies that are already rumbling, baking it up in the oven is much quicker and easier than cooking it one piece at a time on the stove. That's where baked French toast comes in, since it's basically your milk- and egg-soaked, cinnamon-spiced bread in casserole form.
However, this is not your ordinary baked French toast. Apple Praline French Toast Bake takes the concept and gives it an upside-down cake sort of twist. It's loaded with moist, tender pieces of bread, laden with a hint of cinnamon and vanilla, as well as bright pops of flavor from soft chunks of sweet-tart apples. But best of all, you have that sticky, crunchy, buttery veneer of pecans. What results is a breakfast dish that's not only scrumptious, but also makes for quite the impressive presentation!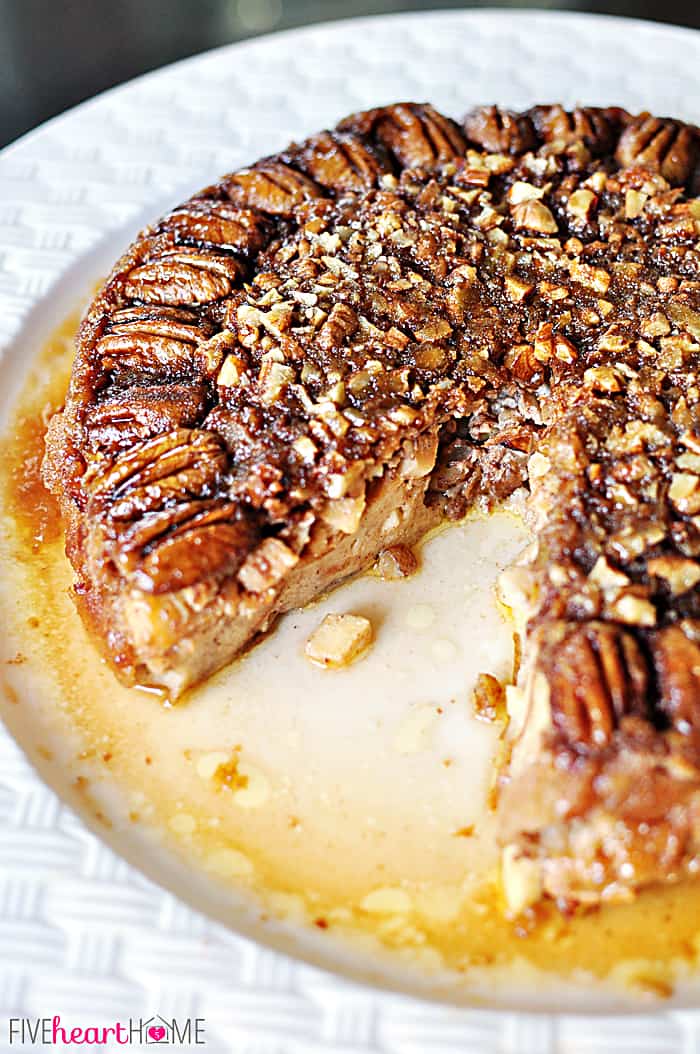 By arranging the pecans at the bottom of the dish, pouring the custard-soaked bread and apple filling on top, and then turning the whole thing upside down once it comes out of the oven, you're able to serve this baked French toast in eye-appealing slices that will make any breakfast or brunch feel a bit more special. However, if you don't want to fuss with thoughtfully arranging the pecans and flipping the whole concoction over, you can always go with a more traditional baked French toast treatment…just serve as is! It's still rustically beautiful, and when you scoop out servings, you'll find a fun pecan praline surprise down at the bottom.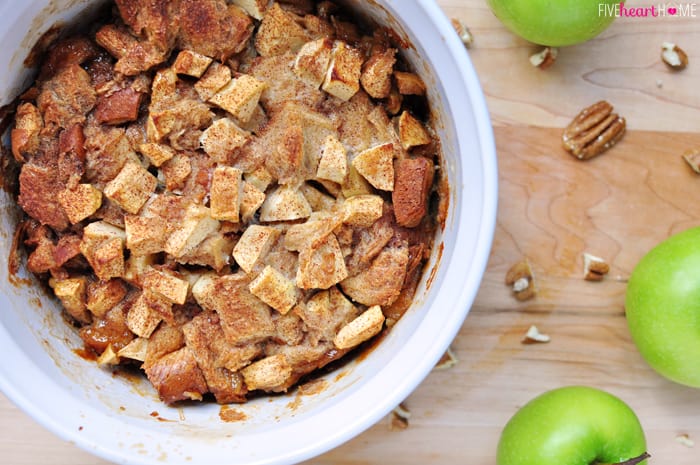 The holiday season is right around the corner, and it's never too early to start thinking about ways to make holiday mornings special or serve overnight house guests with maximum pizazz yet minimal effort. One of my favorite aspects of this particular praline French toast is that it can be assembled the evening before, popped in the fridge overnight, and then baked off in the morning. This means that, not only do you end up with a breakfast that wows, but you also don't have to wake up at the crack of dawn to accomplish it. Who's going to argue with that?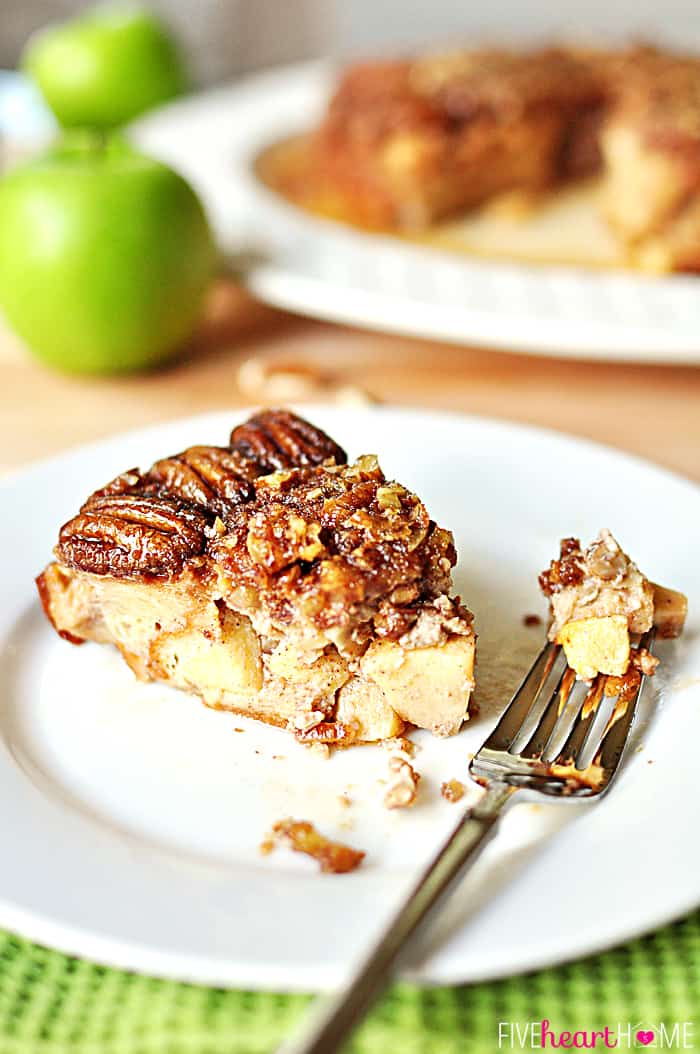 A breakfast as lovely as this Apple Praline French Toast Bake has a way of turning any morning into a special occasion. I hope that you enjoy it, friends!
Apple Praline French Toast Bake
This elegant dish, with its soft, cinnamon-laced bread and bright pops of apple, can be prepped the night before, baked off in the morning, and then served upside-down to reveal a beautiful veneer of pecan praline.
Ingredients
3/4 cup (1 1/2 sticks) unsalted butter, melted
1/2 cup sugar
2/3 cup packed brown sugar
2 cups pecan halves
6 cups cubed egg bread or good quality, soft-crusted white bread (1-inch cubes)
3 Golden Delicious apples, peeled, cored, and chopped into 1/2-inch pieces
6 large eggs
2 cups whole milk
1/4 cup maple syrup
1 tablespoon pure vanilla extract
2 teaspoons ground cinnamon
Instructions
Coat two 9-inch round (and at least 2 1/2-inches deep) pie pans (OR a 9 by 13-inch baking dish) with butter or nonstick cooking spray.
In a medium bowl, mix melted butter, sugar, and brown sugar. Divide butter mixture between prepared pans and tilt so that it evenly coats the bottom of each pan. Arrange pecan halves in an attractive pattern at the bottom of your pans. Cover and refrigerate pans until you're ready to assemble baked French toast.
Place bread and apple pieces in a large bowl. In a medium bowl, whisk together eggs, milk, syrup, vanilla, and cinnamon. Pour egg mixture over bread mixture and stir until all bread and apples are coated.
***At this point, you may cover and refrigerate overnight. Remove from refrigerator 30 minutes before assembling and baking.***
Preheat oven to 350°F. Pour the bread and apple mixture over the pecan praline layer. Bake for 45 to 55 minutes or until golden and puffed.
If you used pie pans, allow to rest for 5 minutes before turning out onto serving platters.
Notes
You may chop your pecans or leave them whole. I find that chopped pecans are easier to cut and eat but whole pecans make for a nicer presentation, so I use a combination of the two.
I used challah bread for this recipe. About 11 to 12 ounces gave me 6 cups of cubed bread. However, any soft-crusted bread -- brioche, croissants, a loaf of white French bread -- would be wonderful. You may tear your bread instead of cubing it if that's easier.
Golden Delicious apples bake up softer than Granny Smiths, but feel free to use your favorite cooking apple.
For extra decadence, half-and-half or heavy cream may be substituted for milk.
https://www.fivehearthome.com/apple-praline-baked-french-toast/
https://www.fivehearthome.com ~ All recipes and images on Five Heart Home are copyright protected. Please do not use without my permission. If you would like to feature this recipe, please rewrite the directions in your own words and give proper attribution by linking back to this blog.

Adapted from Perfect Party Food. (*affiliate link)
This recipe was originally shared as a contributor post over at Love Grows Wild.
More yummy breakfast ideas…
Coconut Almond Baked Oatmeal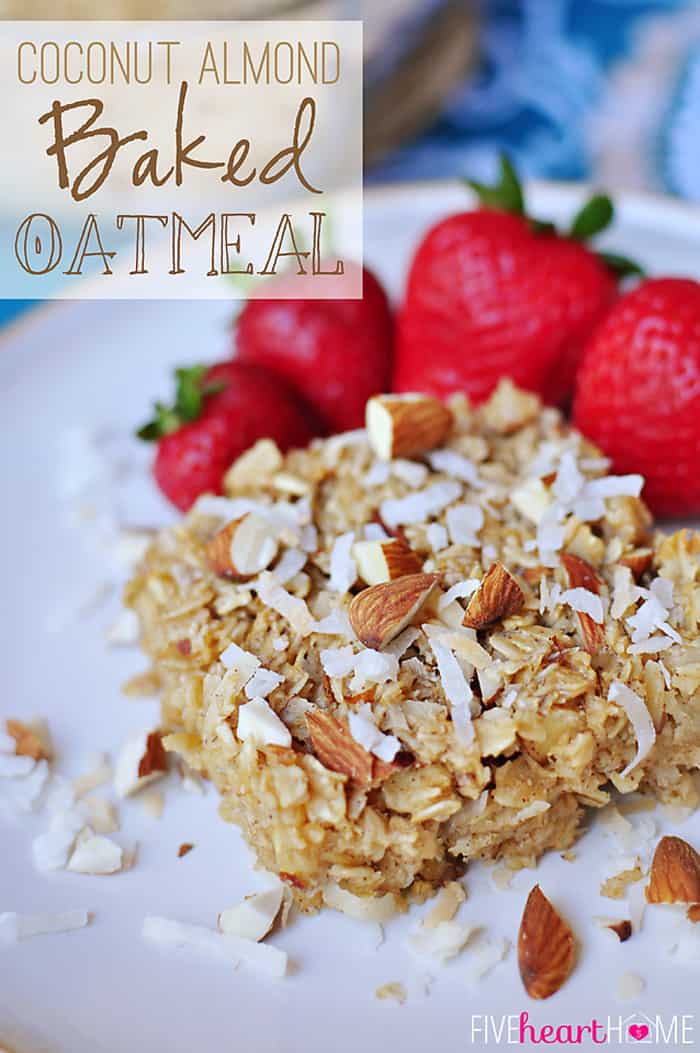 Overnight Egg Nog French Toast Casserole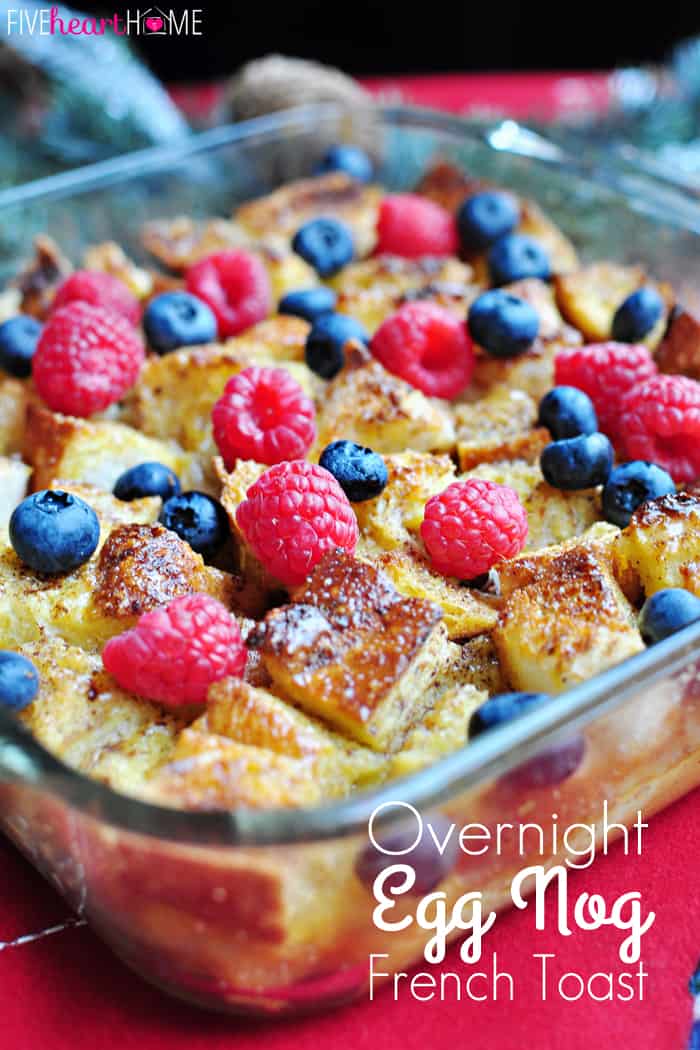 Gingerbread Pancakes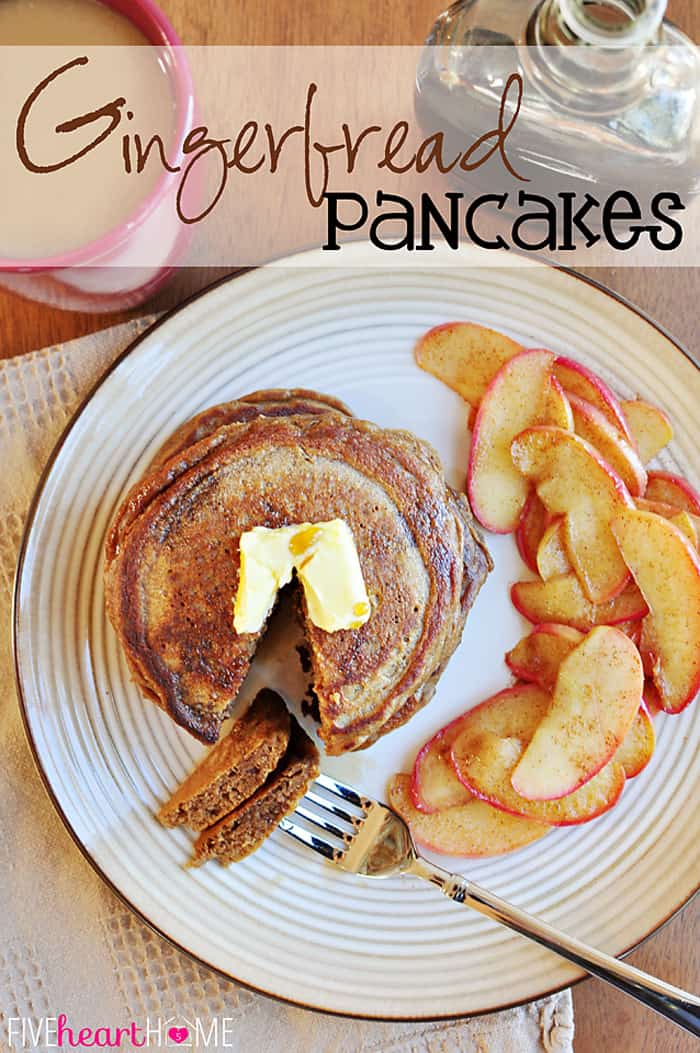 Whole Wheat Pumpkin Spice Waffles {Dairy-Free}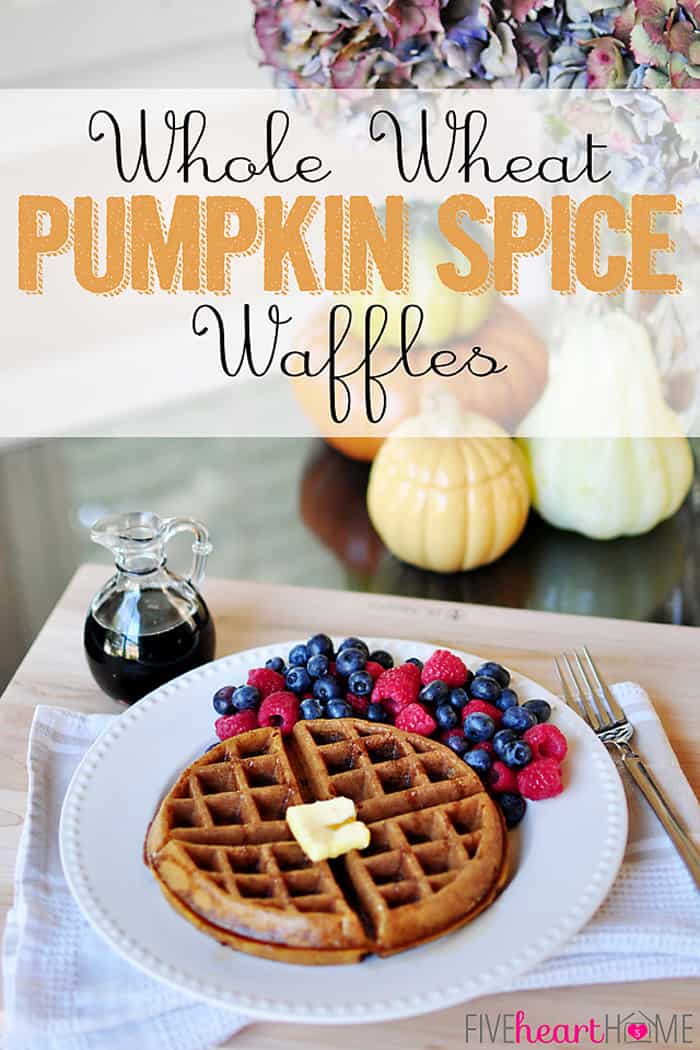 1