Move over pumpkin pie! Fluffy pumpkin cupcakes are moist and flavorful thanks to brown butter and a light, sweet buttercream frosting infused with cinnamon.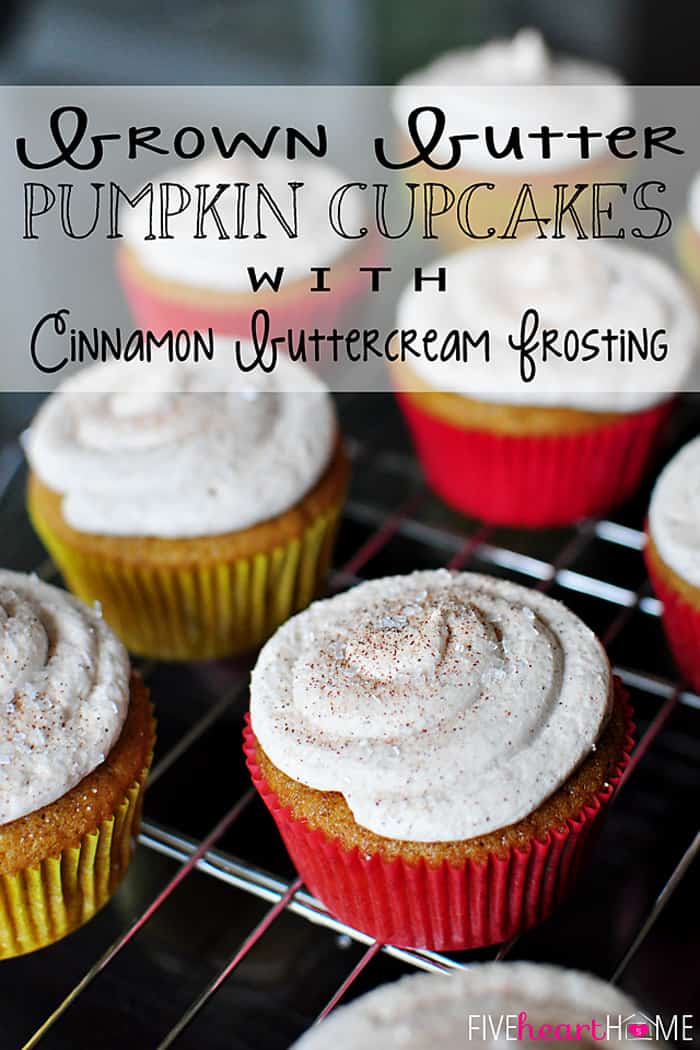 Okay, y'all…it's time for me to face the music. November is drawing to a close and this is going to be my last pumpkin recipe of the season (*sniff*)! Now that doesn't mean that I'm going to stop baking with pumpkin, just sharing it. After all, pumpkin is about to be overshadowed by peppermint and eggnog and Christmas cookies, and that's okay…because I am finally feeling ready.
You may have noticed that my recipes tend to stick with the current season rather than jumping too far ahead to futuristic upcoming holidays. That might make me a bad blogger, but I just can't bring myself to think about Christmas until I'm past Turkey Day! I have a lot of admiration for the bloggers who give us plenty of time to plan ahead by posting pumpkin recipes in July and Christmas recipes in October, and sometimes I wish that I, too, could get in the spirit of the various holidays that far in advance. But mark my words…the day after Thanksgiving, I'll be decorating my tree and hitting publish on my first Christmas post of the season! Just not a day sooner. 😉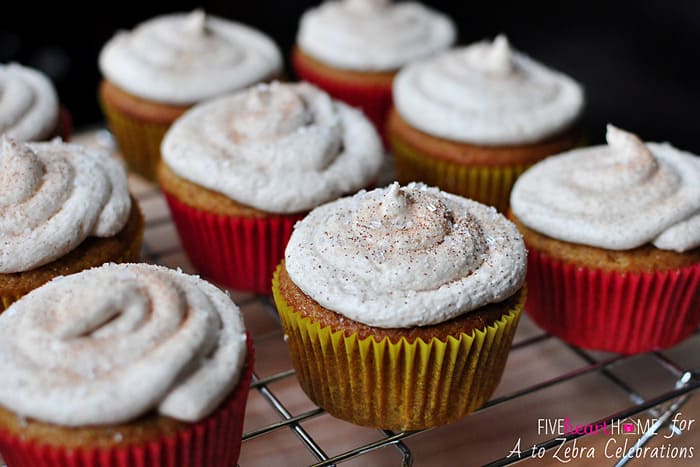 Anywho, these here pumpkin cupcakes are a perfect way to get ready for Thanksgiving and bid adieu to fall. I love what brown butter does for my baking, and these little beauties are no exception. Brown butter has such a deep, caramelized, almost nutty flavor, which ends up being a perfect complement to the pumpkin. And the frosting? Sweet, whipped buttercream is enhanced with spicy cinnamon. What sounds better on a pumpkin cupcake than that?
Brown Butter Pumpkin Cupcakes with Cinnamon Buttercream Frosting
Move over pumpkin pie! Fluffy pumpkin cupcakes are moist and flavorful thanks to brown butter and a light, sweet buttercream frosting infused with cinnamon.
Ingredients
FOR THE CUPCAKES:
1 cup (2 sticks) unsalted butter
2 cups all-purpose flour
2 teaspoons baking powder
1 teaspoon baking soda
1 teaspoon salt
2 teaspoons cinnamon
1/2 teaspoon ground ginger
1/4 teaspoon ground nutmeg
1 cup packed light brown sugar
1 cup granulated sugar
4 eggs
1 (15 ounce) can pumpkin puree
1 teaspoon pure vanilla extract
FOR THE FROSTING:
1 cup (2 sticks) unsalted butter, at room temperature
1 (16 ounce) box powdered sugar (approximately 4 cups)
1/4 cup milk (or slightly more, if necessary), at room temperature
1 1/2 teaspoons pure vanilla extract
1/4 teaspoon salt
2 teaspoons cinnamon
Instructions
FOR THE CUPCAKES:
Make brown butter by slicing butter into pieces and melting it in a large, heavy-bottomed pot or skillet set over medium-low heat. Stir as butter melts and foams. Continue to monitor and stir as the foam subsides and the butter begins to turn golden, with dark specks forming at the bottom of the pan. When the butter smells nutty and is golden brown in color, remove from heat and pour into a bowl to cool, allowing any sediment at the bottom of the pan to remain behind.
Preheat the oven to 350°F and line cupcake pans with paper liners. In a medium bowl, whisk together flour, baking powder, baking soda, salt, cinnamon, ginger, and nutmeg. In a large bowl, mix together cooled brown butter, sugars, eggs, pumpkin, and vanilla. Blend in dry ingredients until smooth and incorporated, but do not overbeat.
Scoop batter into lined cupcake pan, dividing evenly between the 24 cups (each liner should be about 2/3 full). Bake for 18 to 22 minutes or until a toothpick inserted in the center of a cupcake comes out clean. Allow cupcakes to cool in the pan for a couple of minutes before transferring to a wire rack to cool completely.
FOR THE FROSTING:
In a large bowl, use an electric mixer to beat butter until smooth. Slowly blend in powdered sugar, alternating with milk. Add vanilla, salt, and cinnamon and beat on high until light and fluffy. Frost cupcakes once they are completely cool and top with a sprinkle of cinnamon sugar, if desired.
https://www.fivehearthome.com/brown-butter-pumpkin-cupcakes-with-cinnamon-buttercream-frosting/
https://fivehearthome.com ~ All recipes and images on Five Heart Home are copyright protected. Please do not use without my permission. If you would like to feature this recipe, please rewrite the directions in your own words and give proper attribution by linking back to this blog.
This recipe was originally shared as a contributor post over at A to Zebra Celebrations.
More yummy pumpkin treats…
Pumpkin Baked Oatmeal with Maple & Pecans {Dairy-Free}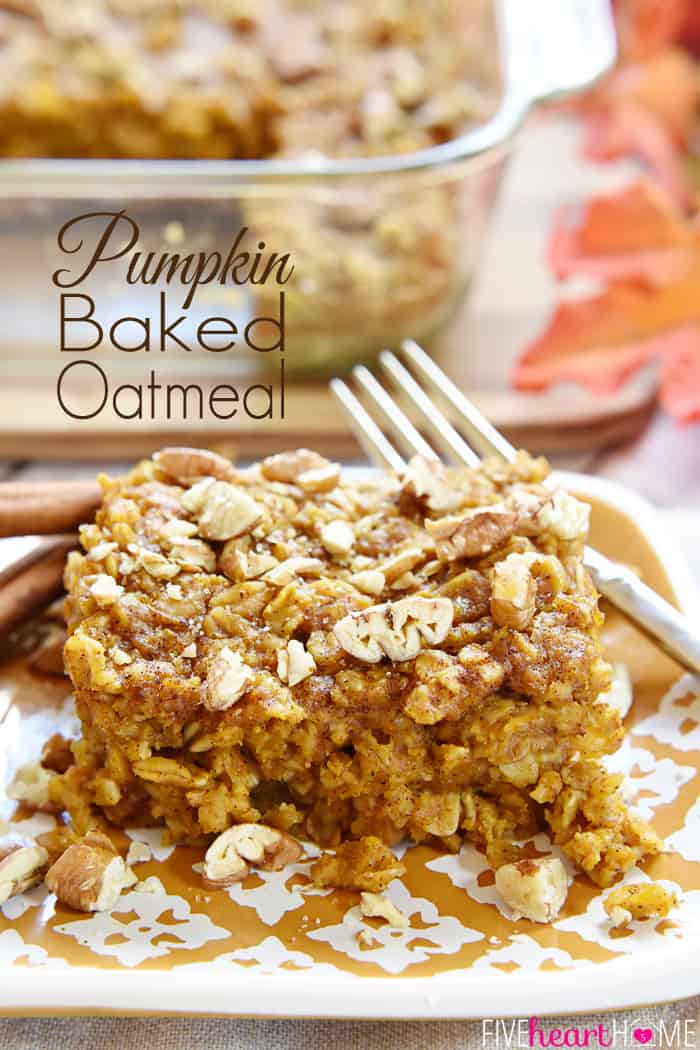 Whole Wheat Pumpkin Spice Waffles {Dairy-Free}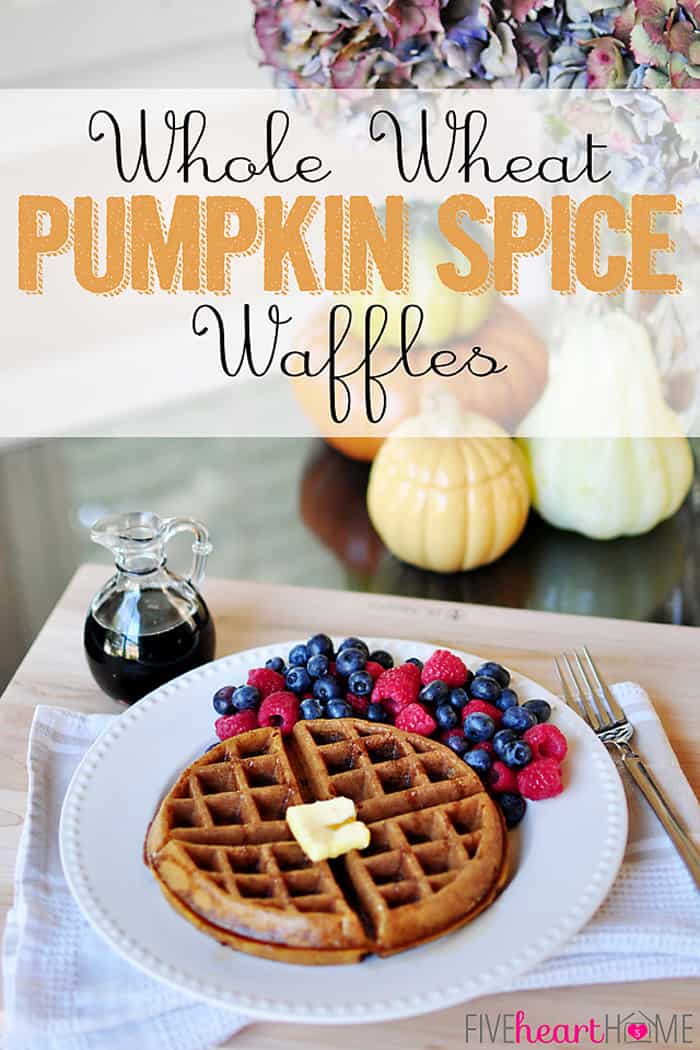 Pumpkin Biscoff Bundt Cake with Cookie Butter Swirl & Glaze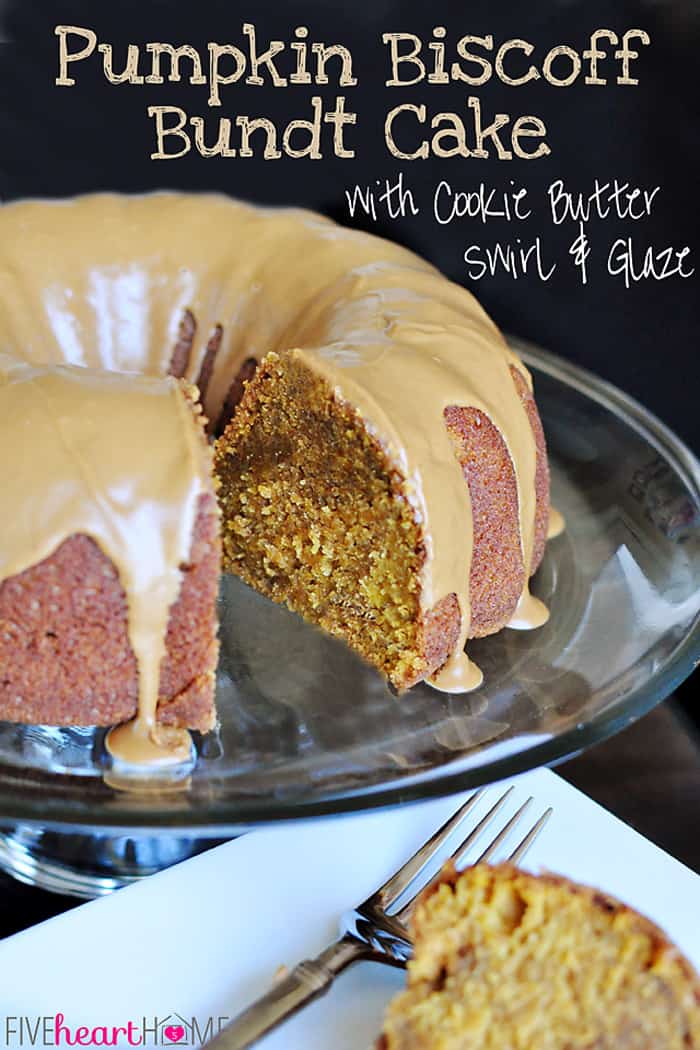 The BEST Chocolate Chip Pumpkin Bread {or} Muffins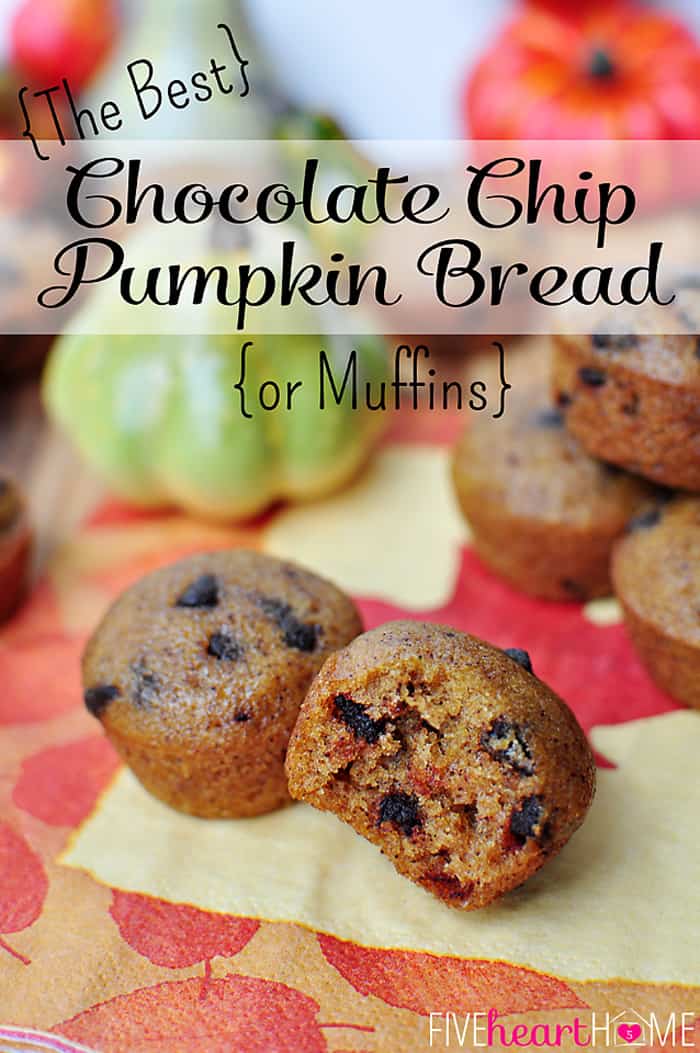 1