Today I'm sharing a kitchen chalkboard art printable that perfectly embodies my philosophy as head chef here at Casa de Five Heart Home.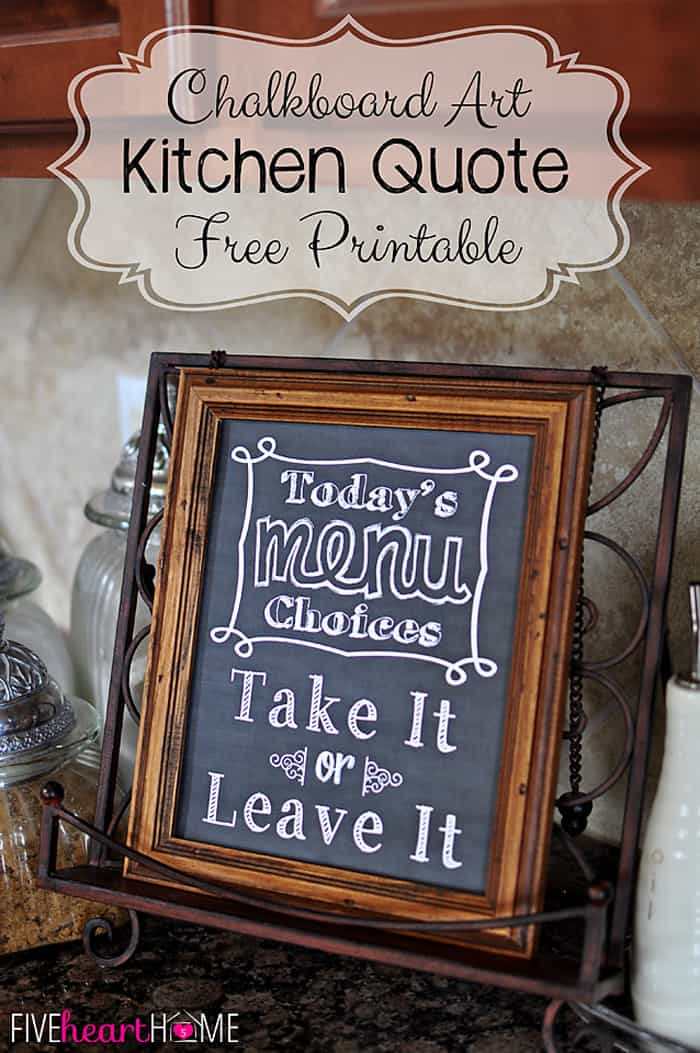 Hey, I could have said, "Eat it or starve."
All kidding aside, this quote is meant to be tongue-in-cheek, but it also rings pretty true around here. When I saw this sentiment floating around Pinterest, I knew I had to create a version of my own. Because while I certainly keep in mind the preferences and aversions of my family members when planning and preparing meals, I am not a short order cook, and my kids learn this early on. If I cook something that is perfectly child-friendly and someone still decides not to eat it, that is his or her prerogative…but little Miss/Mr. Picky shouldn't be expecting me to fix them something else.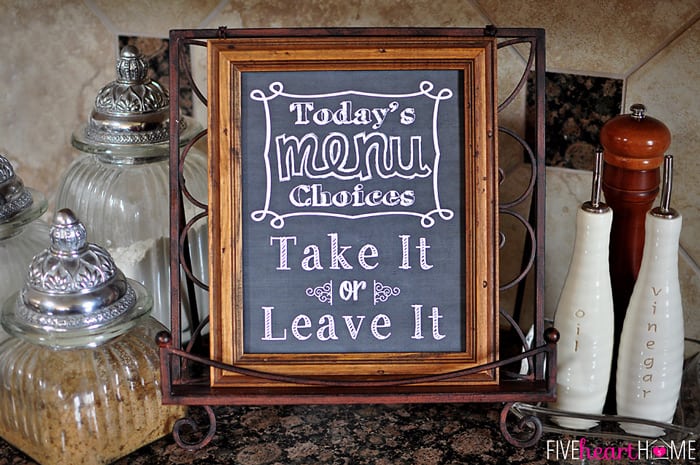 Now I'm not totally cruel here. I don't expect my kids to eat the likes of sushi or liver and onions or anything. When I was growing up, my parents actually did allow my brother and I to opt out of the latter meal. You see, we were also raised with a take it or leave it menu choice mentality, but Liver & Onions Night was the one dinner for which we were given the free pass of a peanut butter sandwich. Thank you, Mom and Dad.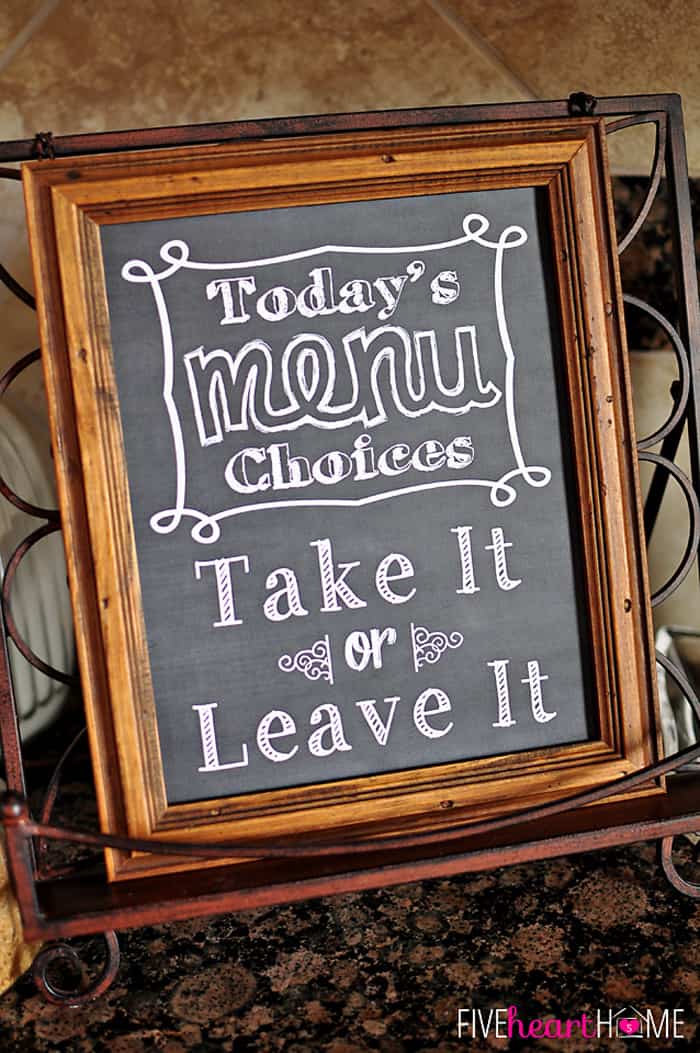 So with the exception of liver and onions, if you take a similar approach to the menu options offered from your kitchen, have a little fun and slap this chalkboard art printable in a frame. Life is too short not to laugh, and it's definitely too short to cook a separate dinner for everyone. 😉
Click HERE to download printable.
This kitchen printable is a high-resolution PDF sized to fit in an 8×10-inch frame. You may print it on regular paper or cardstock on your home printer and trim to size. I wouldn't recommend printing a chalkboard art printable at a photo lab because the glossy finish won't resemble an actual chalkboard. Along the same lines, frame a chalkboard art printable without the glass to give it a more authentic chalkboard look.