The countdown to Father's Day is on, and if you're looking for a last-minute gift of love and comedy, look no further than this free Dad Libs printable!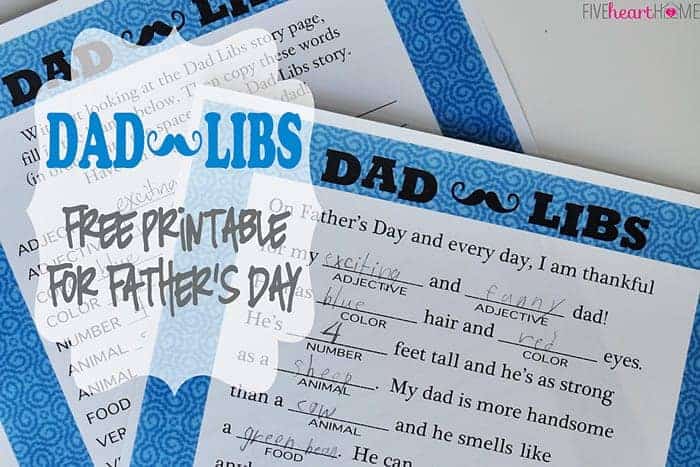 Growing up in the 80s, Mad Libs were a childhood staple of mine. Of course, keep in mind that this is coming from a girl who got a thrill out of diagramming sentences in middle school. Regardless of your fondness of or repulsion for parts of speech, the concept of Mad Libs is always a fun one. Fill out a list of key words and then copy those words into the blanks of a paragraph to create a story that ends up being silly and nonsensical. What better way to celebrate Dad?!
Older kids could execute this activity completely on their own. For younger ones, you could prompt them for words which you would copy straight into the story. With my 3- and 5-year-old, I helped them come up with words as I filled out the first page. I asked my younger son to supply the words that would make sense to him, like "color," "animal," "food," etc., and I had my eldest suggest the parts of speech entries. Then I let my Kindergartener (oops -- now first grader!) copy the list onto the Dad Libs story in his own handwriting.
My boys are at the perfect age to appreciate the crazy sentences that resulted, and they were completely cracking up as my big boy read the story back to us. (As a disclaimer, had I given them completely free reign of their word choices, the whole thing would have read as a page of potty humor. Ah, boys.)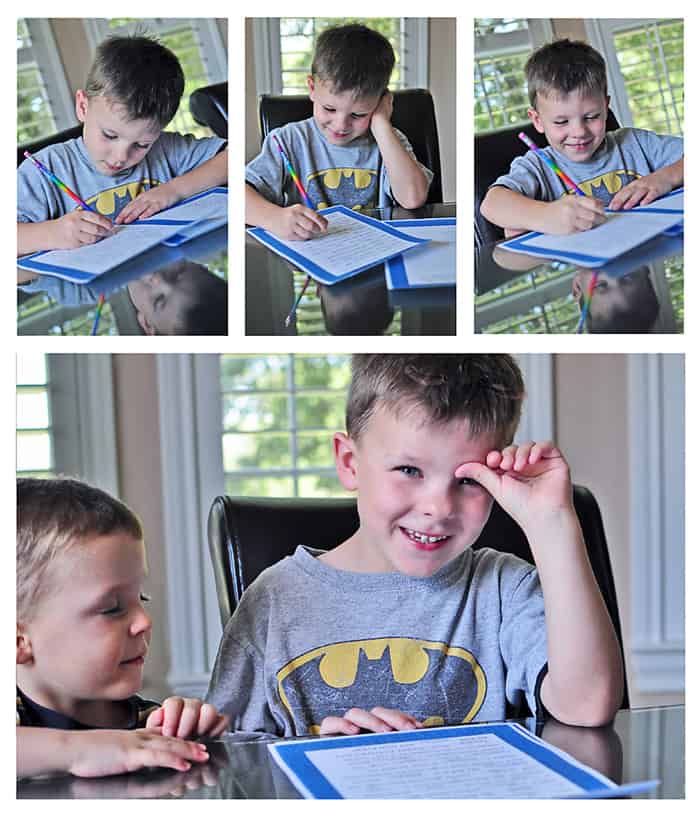 I hope you'll use this Mad Libs for Dads printable to light up your Father's Day with laughter as well! The final result is funny and heartwarming, and I have no doubt that the special dad in your life will think it's great...just like he is.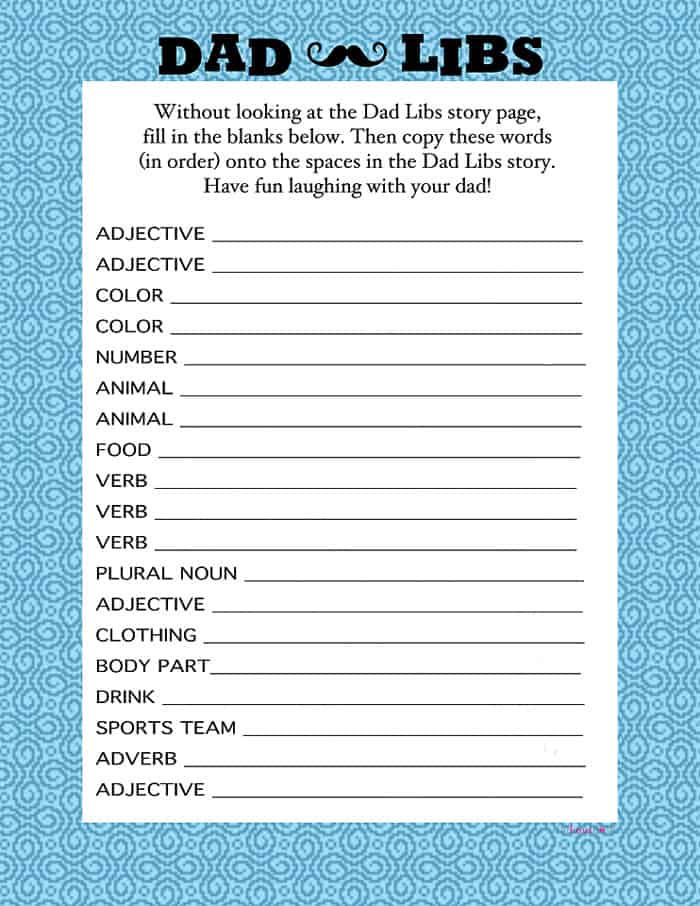 >>> Click HERE to download the first printable <<<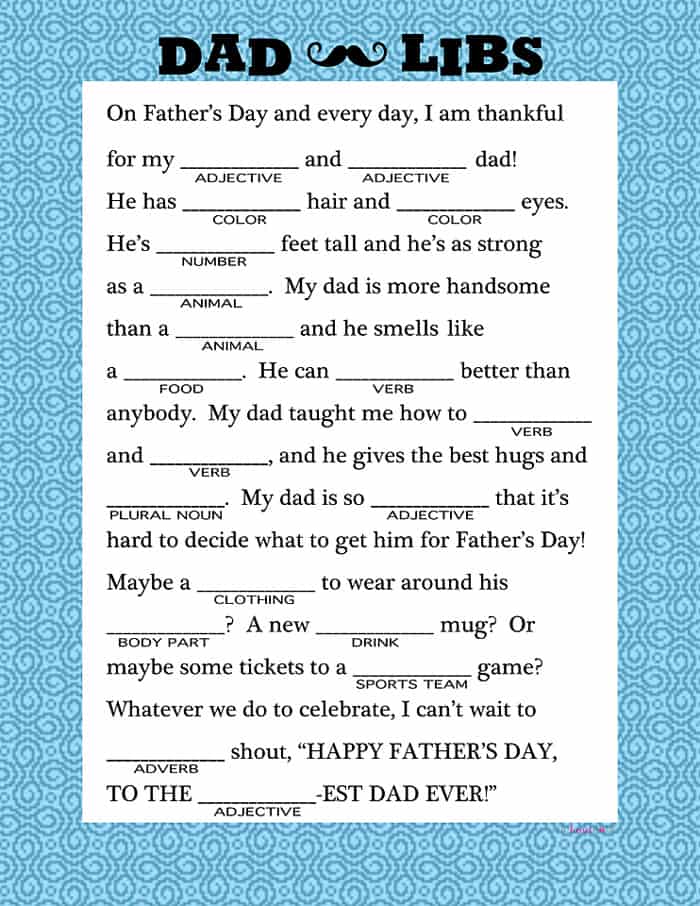 >>> Click HERE to download the second printable <<<