Welcome to Moonlight & Mason Jars, friends…happy to see you here!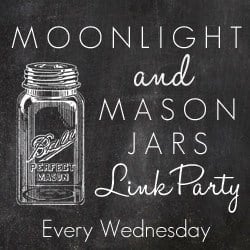 Well, summer vacation is in full swing around here, with about 10 days of relaxed schedules, play time, and lunchbox packing-free evenings under our belts. 😉 Not so much rest for me, however, because over the past week, I've been maniacally making and photographing enough blog recipes to get me through the summer…seeing as how I'm about to have to pack up my kitchen soon. We'll be leaving for Germany shortly after moving into our next abode, so I'm afraid that if I don't get all of my blog cooking done now, I will most likely find myself in a pinch come July and August! But I made good progress this week, with a computer full of blog recipes and photos to show for it (I just have to write the actual posts now!). And fortunately, I'm blessed to have some awesome blog buddies help lighten my load over the next few months with my Summer Guest Post Series…be sure to stop by each Friday this summer to see who's guest posting and what yummy treat she brought over! 🙂
Oh, and just wanted to let y'all know that there are only a few hours remaining in Five Heart Home's 2nd Blogiversary Giveaway! I feel certain that you could put a $400 Amazon e-gift card to good use, right? 😉 So if you haven't already, hurry over and ENTER HERE for your last-minute chance to win!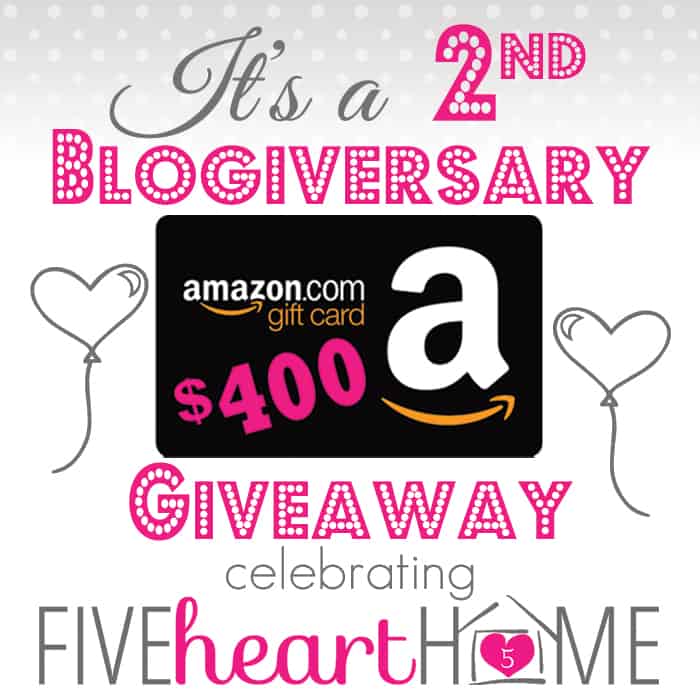 MY LATEST VIDEOS
Moonlight & Mason Jars is a weekly party where bloggers are invited to link up some of their latest recipes, crafts, DIY projects, and seasonal fun (to be simultaneously seen on FIVE BLOGS)…and readers get to check out all of that talent in one place! That makes this a great place to find great new ideas and inspiration. The party goes live at 10:00 p.m. CST every Tuesday night and is open through the week for your link-up (or link-browsing) convenience. 🙂 Thank you again for stopping by…it's time to party!
Five Heart Home | Pinterest | Google+ | Twitter | Facebook | Subscribe
Dandelion Patina | Pinterest | Google +| Twitter | Facebook | Subscribe
Modern Pilgrim | Pinterest | Google+ | Twitter | Facebook | Subscribe
Cherished Bliss | Pinterest | Google+ | Twitter | Facebook | Subscribe
Maison De Pax | Pinterest | Google +| Twitter | Facebook | Subscribe
This week's five fabulous features…
Get your hands dirty this summer and show off some gardening decor style!
DIY Flower Pots >>> Making it in the Mountains

Organizing Garden Tools with a Repurposed Rake >>> Anderson + Grant

How to Make a Lavender Wreath >>> The Pin Junkie
 Repurposed Shelf Herb Garden Box >>> Bless'er House

 Found Stick Summer Wreath >>> Whistle & Ivy

To provide maximum exposure for our winners, we pin all featured party picks to our group Features Pinterest Board. Feel free to visit these blogs to pin these wonderful features as well!

<!– end InLinkz script —>
* * * * * * * * * *
0