With a moist texture and deep chocolate flavor, Double Chocolate Muffins make a special breakfast treat or after-school snack!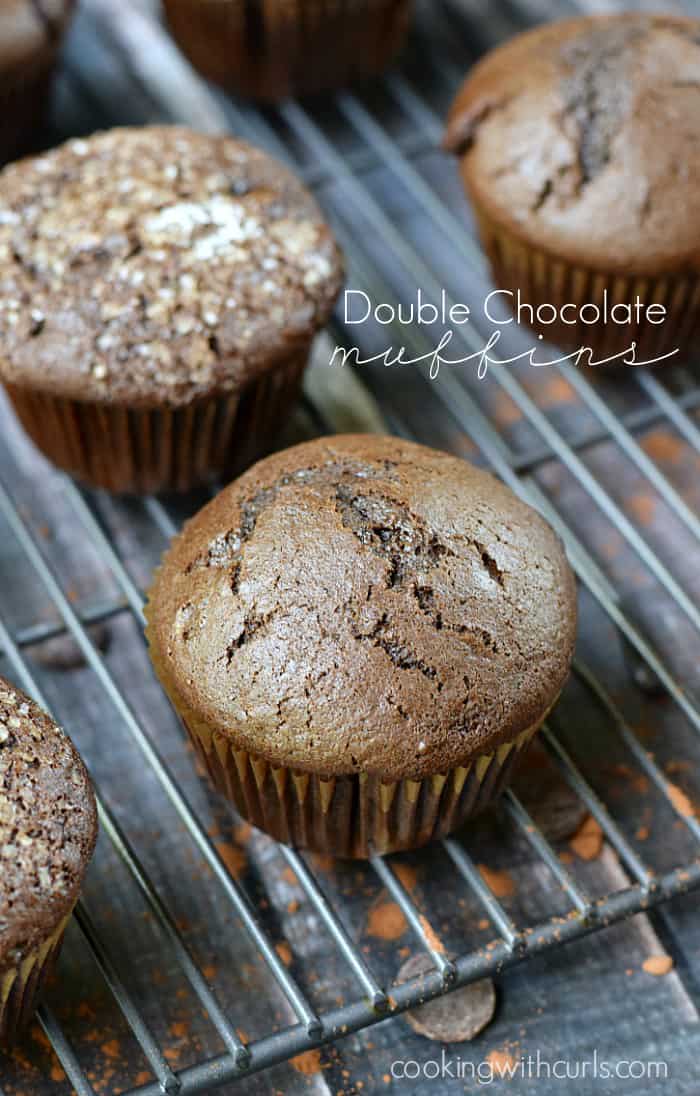 * * * * * * * * * *
Welcome back to our Summer Guest Post Series, where every Friday this summer, a different talented food blogger will be stopping by to share a mouthwatering recipe!

I hope you'll help me welcome the sweet and talented Lisa from Cooking with Curls today! Lisa's creative recipes not only feature natural ingredients, but they're simple and delicious. We're so lucky to have her stopping by today, and just wait 'til you see the chocolatey goodness that she brought along… 😉
* * * * * * * * * *
Hi everyone, I'm Lisa from Cooking with Curls and I am so excited to be hanging out with you today!! Summer is almost over, and kids are getting ready to go back school. <<insert happy dance>>
That means it's time to start thinking about easy breakfasts and after school snacks to keep those little bundles of energy fueled and ready to concentrate on learning again. I will not pretend that these Double Chocolate Muffins are health food, but they not sickly sweet like the ones you would find in a bakery.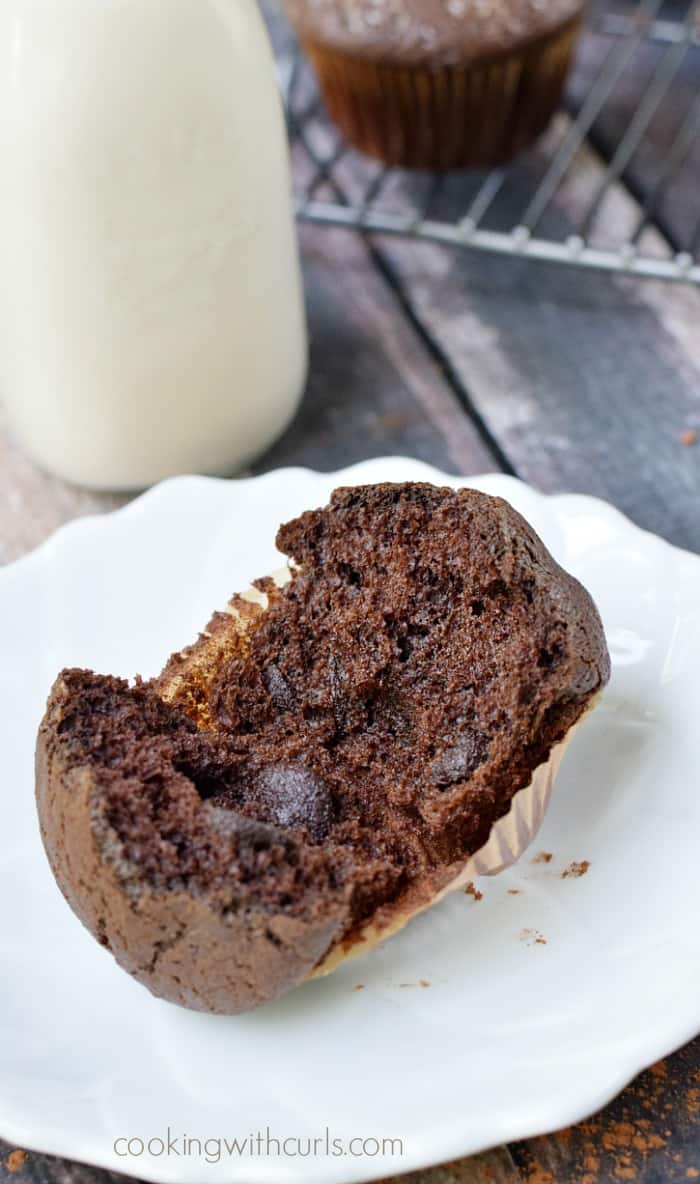 My son and I are both lactose intolerant, so my kids have grown up eating cookies and muffins baked with Ghirardelli bittersweet chocolate chips. This helps cut down on the sugar overload as well….which is a good thing! Feel free to use your favorite chocolate chips, maybe even try a few different types to find the perfect combination.
I tried getting creative and sprinkling course sugar, chocolate jimmies, and additional chocolate chips on top before they went into the oven, but they really didn't need it….they are perfectly delicious plain and served with a big glass of cold milk, but I will leave that decision up to you. 😉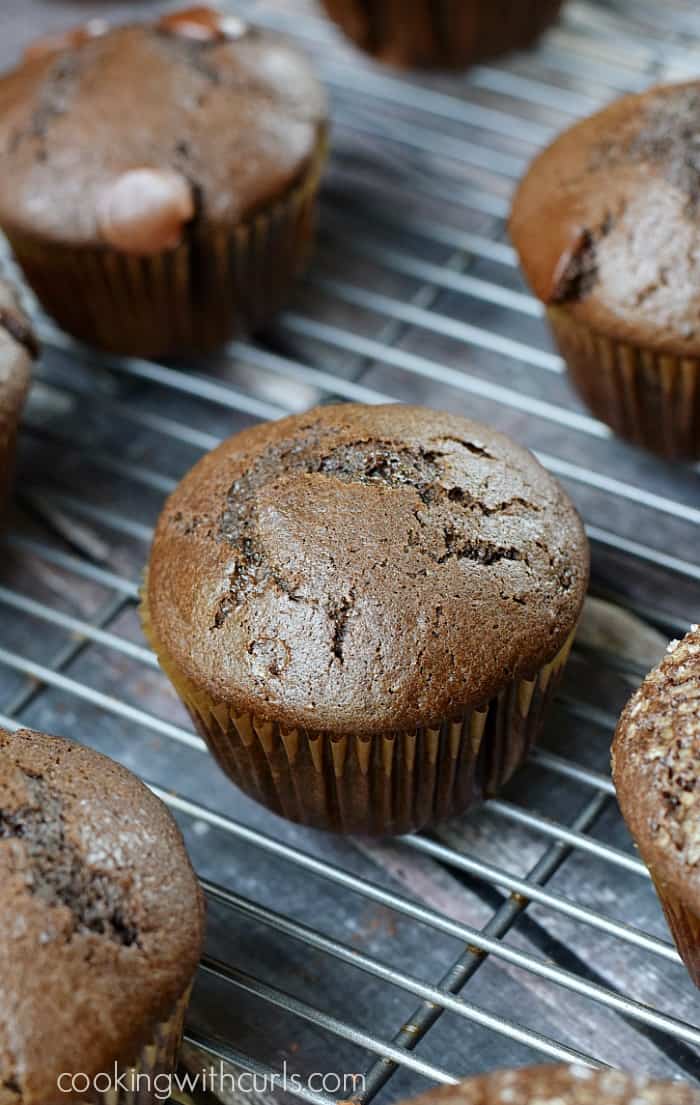 These Double Chocolate Muffins are moist, chocolaty, and incredibly delicious any time of the day, and I hope your family enjoys them as much as mine does!
Enjoy!!
With a moist texture and deep chocolate flavor, Double Chocolate Muffins make a special breakfast treat or after-school snack!
Ingredients
3/4 cup milk
2 teaspoons apple cider vinegar
1 3/4 cups unbleached, all-purpose flour
2/3 cup double-Dutch dark cocoa powder
1 1/4 cups brown sugar, lightly packed
1 teaspoon baking soda
1/2 teaspoon fine sea salt
1 tablespoon espresso powder, optional
1 1/2 cups chocolate chips
2 large eggs, lightly beaten
1 tablespoon pure vanilla extract
1/2 cup safflower oil, or oil of your choice
Instructions
Preheat oven to 350°F. Line 15 muffin cups with paper liners.
Measure the milk and stir in the vinegar; set aside.
In a large bowl, whisk together the flour, cocoa, brown sugar, baking soda, salt, and espresso powder. Stir in the chocolate chips. Pour the milk, eggs, and vanilla into the flour mixture and stir. Add the oil and stir until just combined.
Divide batter between paper liners, filling each one about 3/4 full. Bake in preheated oven for 20 to 25 minutes, until a toothpick inserted into the center comes out clean. Cool muffins in the pan for 5 minutes, then transfer to wire cooling racks. Serve warm or cold.
Notes
This batch of muffins was made with Ghirardelli bittersweet chocolate chips and cashew milk.
https://www.fivehearthome.com/double-chocolate-muffins/
https://www.fivehearthome.com ~ All recipes and images on Five Heart Home are copyright protected. Please do not use without my permission. If you would like to feature this recipe, please rewrite the directions in your own words and give proper attribution by linking back to this blog.
I would love to have you stop by Cooking with Curls sometime, or connect with me via the social media media links below!
Facebook | Pinterest | Twitter | Google+ | Instagram | Yummly
Here are some other kid favorite recipes…..
Cheezit-It Baked Chicken Tenders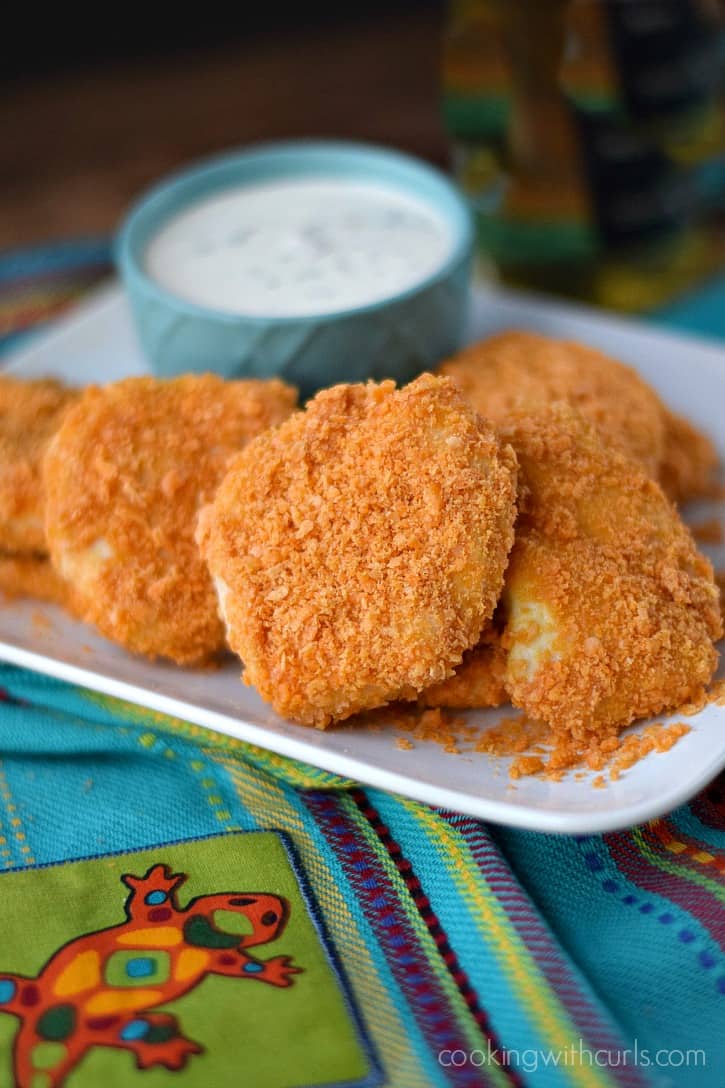 * * * * * * * * * *
Thanks again for sharing your glorious muffins, Lisa! I think I'll have one for breakfast…and one for a snack…and another for dessert… 😉

More yummy muffins from Five Heart Home…
Mixed Berry Cream Cheese Muffins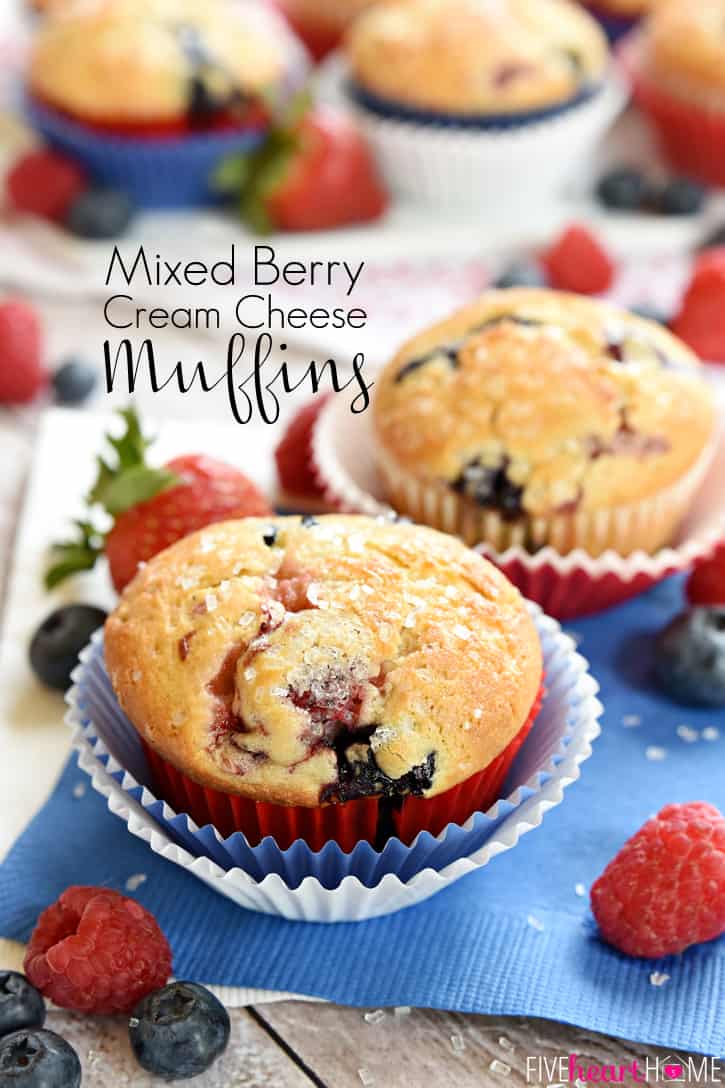 Whole Wheat Apple Cinnamon Muffins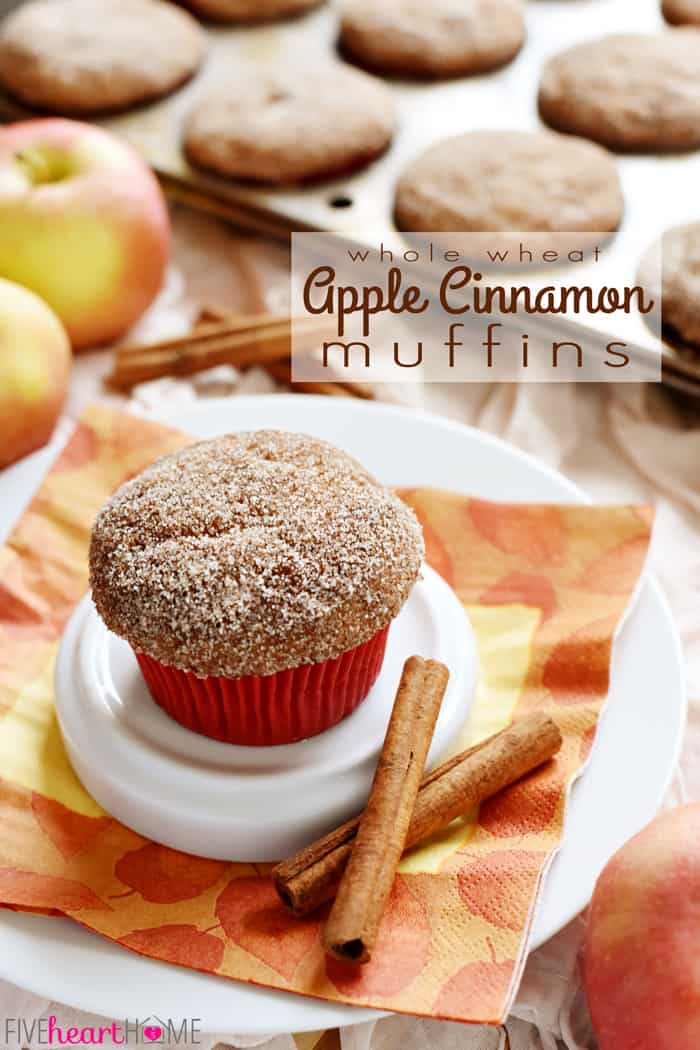 Blueberry Muffin Mug Cake