A couple of weeks ago, we celebrated a successful end to the school year for my Kindergartener and preschooler with a family cupcake celebration that we deemed our Smarty Pants Party.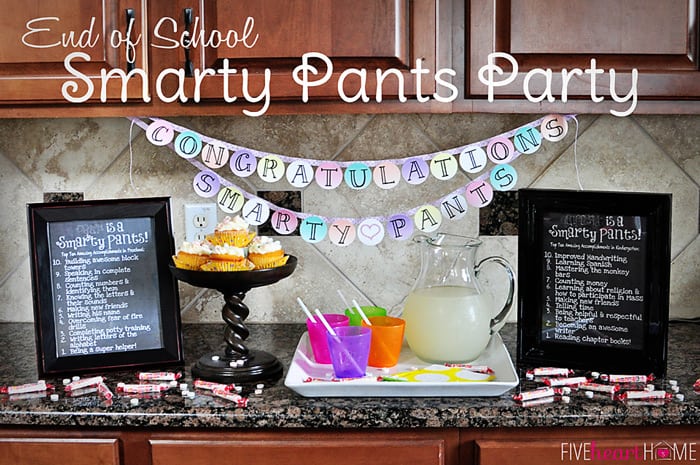 I originally wanted to have our little fiesta as soon as we got home from picking up my Kindergartener on his last day of school, but we decided to wait until the following weekend so that Daddy could be in on the fun. I thought I'd share here today for those of you whose school year has yet to wrap up, for those still celebrating the end of school, or for anyone who might like to pin this idea for future reference. It's sad to say, but the way time flies when you have kids, the end of the next school year will be here before we know it!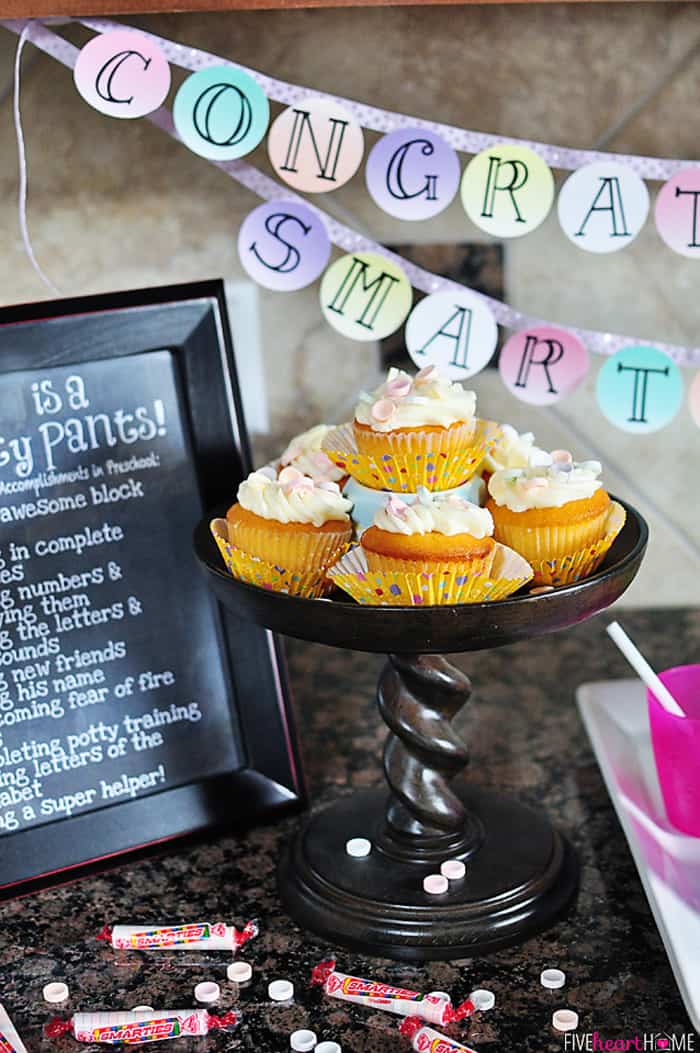 I kept things simple and sweet, quickly setting up the party one afternoon while the boys played outside. The theme centered around Smarties candies, so I used those for decor, scattering them on the counter and sprinkling them on the cupcakes. I also made a mini pastel banner (available as a free printable below) to mimic the colors of Smarties.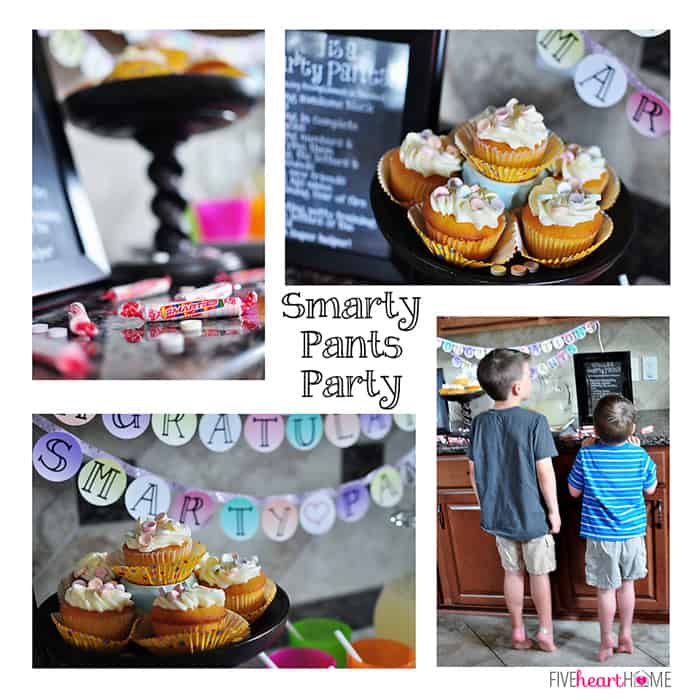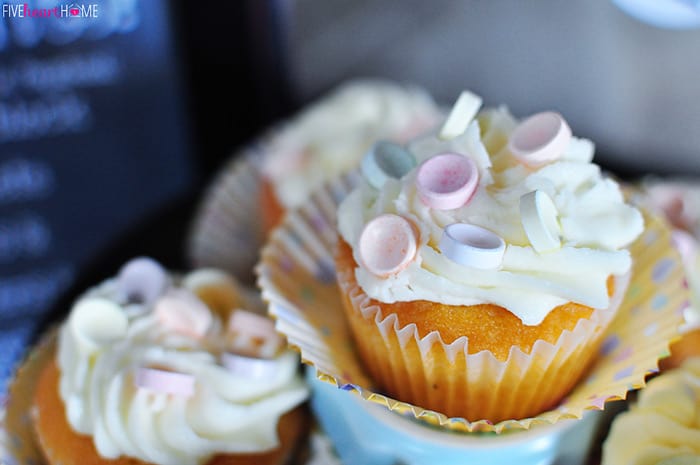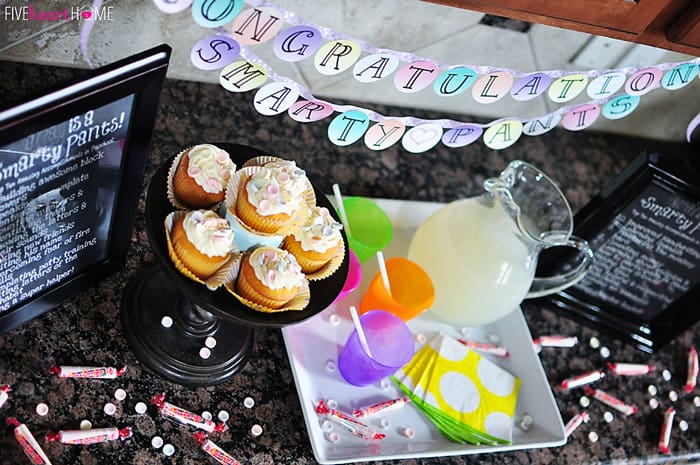 In addition, I printed a "Top Ten" list for each of the boys' school-related accomplishments this past year and popped those into some extra 8- by 10-inch frames that I had lying around. Both boys flashed giant smiles of pride as they read/heard all of the ways in which they've grown over the past school year. In fact, I had only intended for those framed lists to serve as party decor, but the boys were so proud of them that they wanted them displayed in their rooms after the party!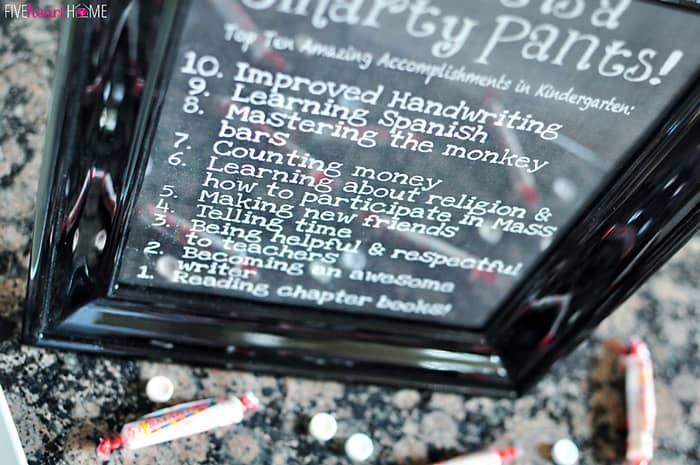 All in all, I'd say our Smarty Pants cupcake party was a smashing success. A ton of effort and hard work goes into a year of school, and our little students (and teachers! and parents!) should be celebrated at the finish line for making it all the way through. In addition to saying good job to the kids and goodbye to school, this was a super fun way to kick off the summer.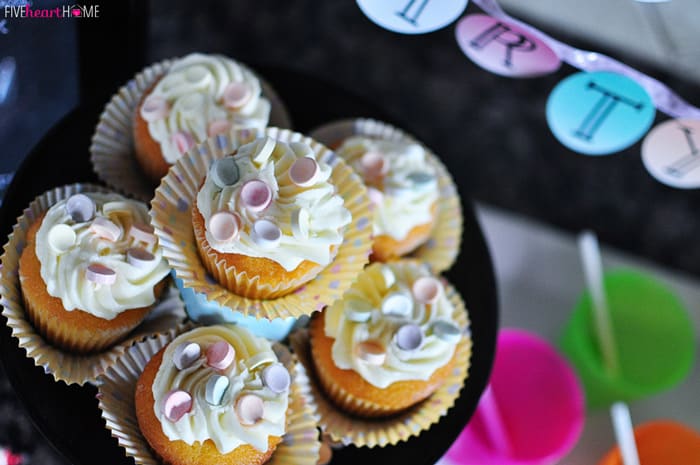 An end of the school year party doesn't have to be a lot of work or a big ordeal. The most important part is making your kids feel loved and letting them know how proud you are of them. And of course, it really doesn't even take cupcakes or candy or a banner to do that, but I feel like special celebrations like this one can create fun family memories for everyone.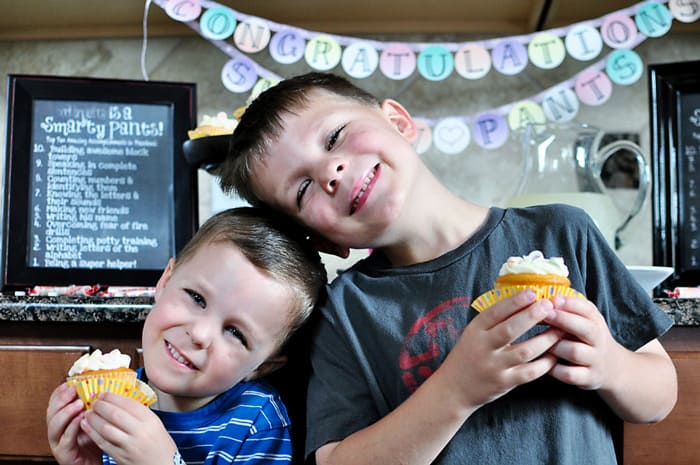 Click here to download printable ~ 1 of 3

Click here to download printable ~ 2 of 3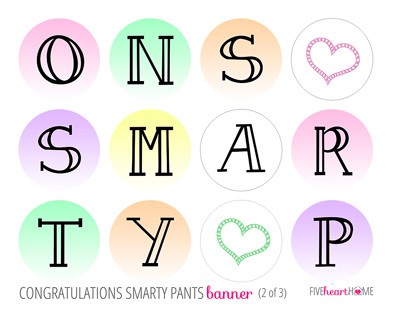 Click here to download printable ~ 3 of 3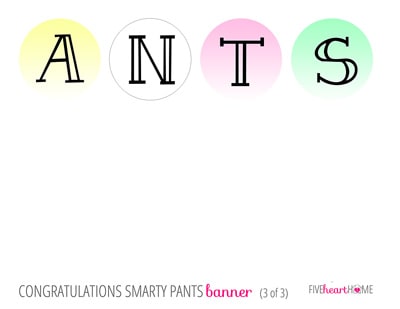 The letters of the banner measure slightly over 2 inches across, so after printing them on cardstock, you can punch them out with a 2-inch circle punch if you have one…or, of course, good ol' scissors will work just fine. Enjoy!