Brighten a special dad's Father's Day with this free printable father quote (available in two sizes and three colors), which can be framed on its own, side-by-side with a photo, or incorporated it into a photo collage!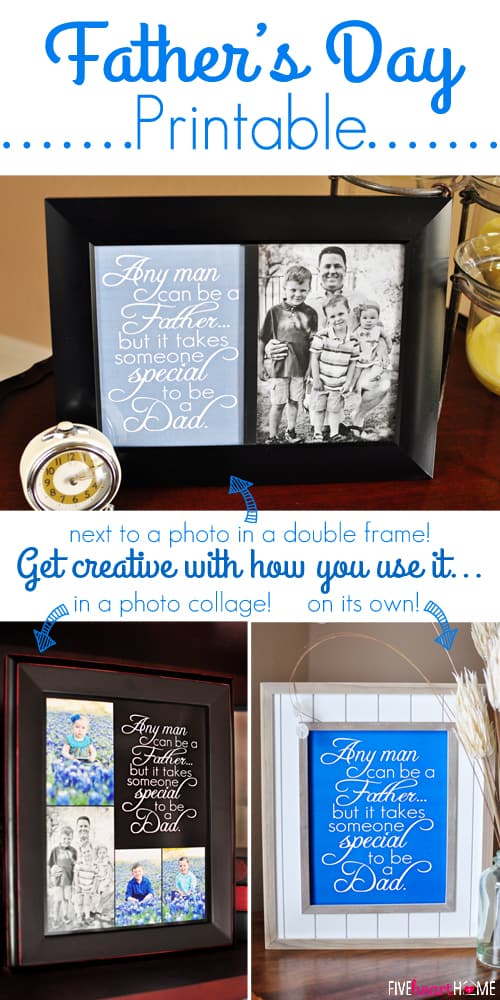 Father's Day is just around the corner, and some of you us may still be looking for a last-minute memento to make dear ol' dad feel special. Well, today I've got a quick little idea for ya!
I am so blessed to be married to a man who is not only a wonderful husband, but a caring, involved, fun, amazing dad to our three kiddos. I was also blessed to be raised by a pretty special daddy, and not a day goes by that I don't miss him. So on Father's Day each year, I am especially grateful for my two favorite fathers, celebrating one and remembering the other.
This handy dandy printable features one of my favorite dad quotes, available in two sizes (5×7″ and 8×10″) and three color options. Now, if you prefer to honor dad by using the printable as-is, I'm sure he would be perfectly delighted. But I happen to be a sucker for photos — particularly photos of my own darling offspring — so I think this quote would be even more appreciated in a dual frame, next to a photo of the kids or the proud papa with his kids.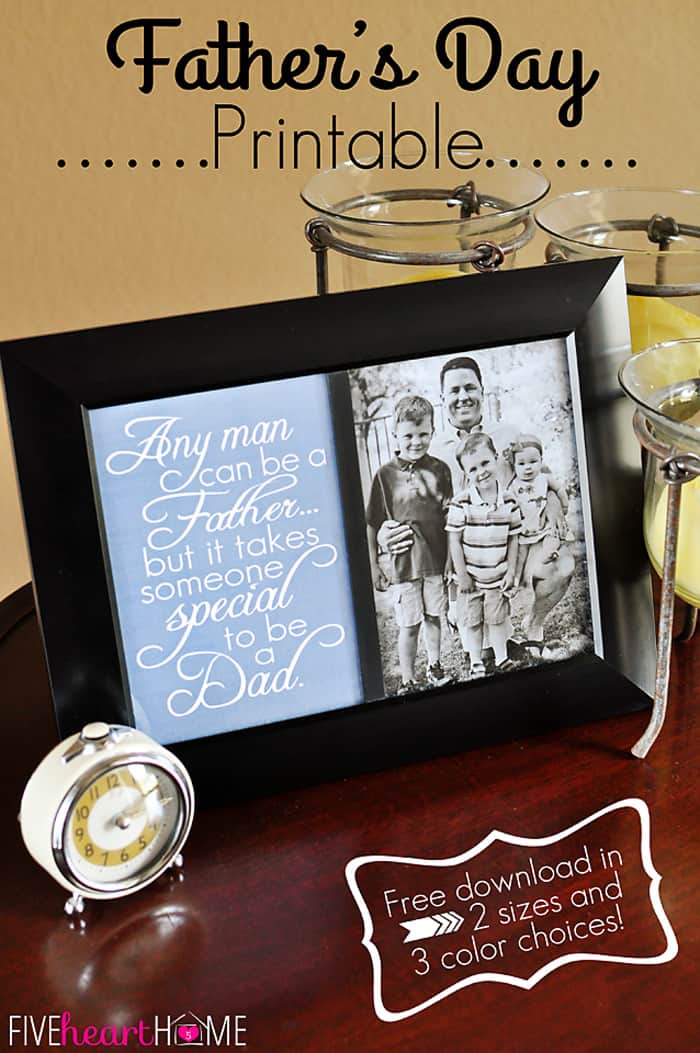 Similarly, you could incorporate the printable into a photo collage. If you have access to photo editing software (such as Photoshop or PicMonkey, the latter of which is free), you can easily put something like this together yourself. If not, a lot of online photo ordering services have a collage option whereby you can customize a collage right on the site. I made this one via Walgreens, just to show how easy it is. Walgreens may not be my first choice as far as photo quality, but it's quick and will do in a pinch. 😉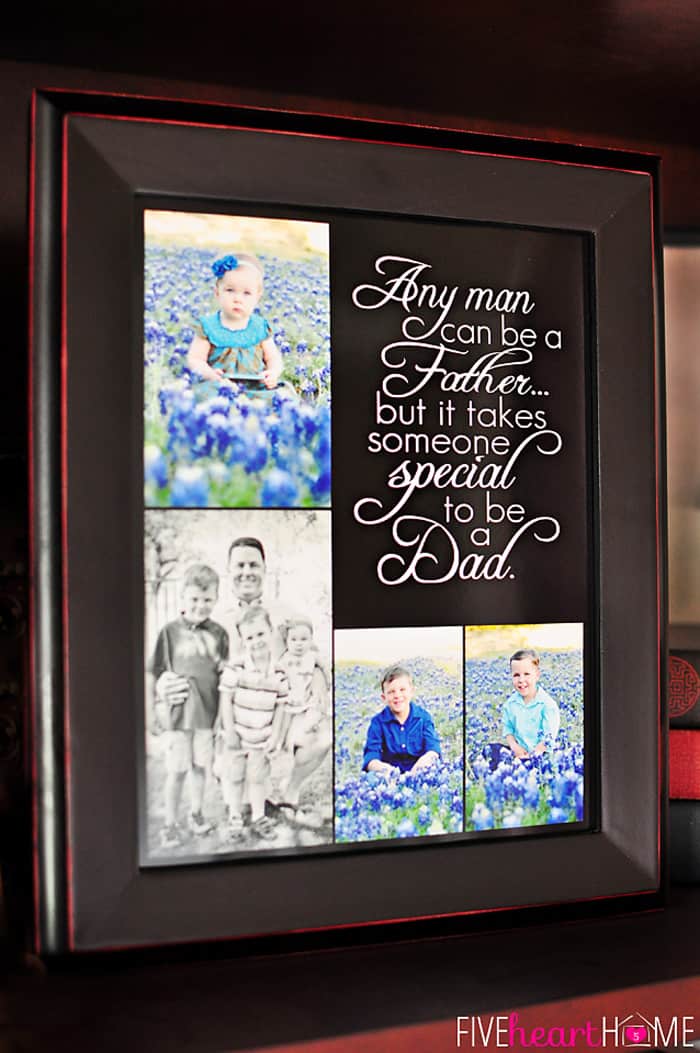 And you know what? If you just want to pop the printable in a frame all by its lonesome to adorn Dad's desk or nightstand or Father's Day breakfast-in-bed tray, that's okay, too! He will love the gesture regardless of how you decide to implement it.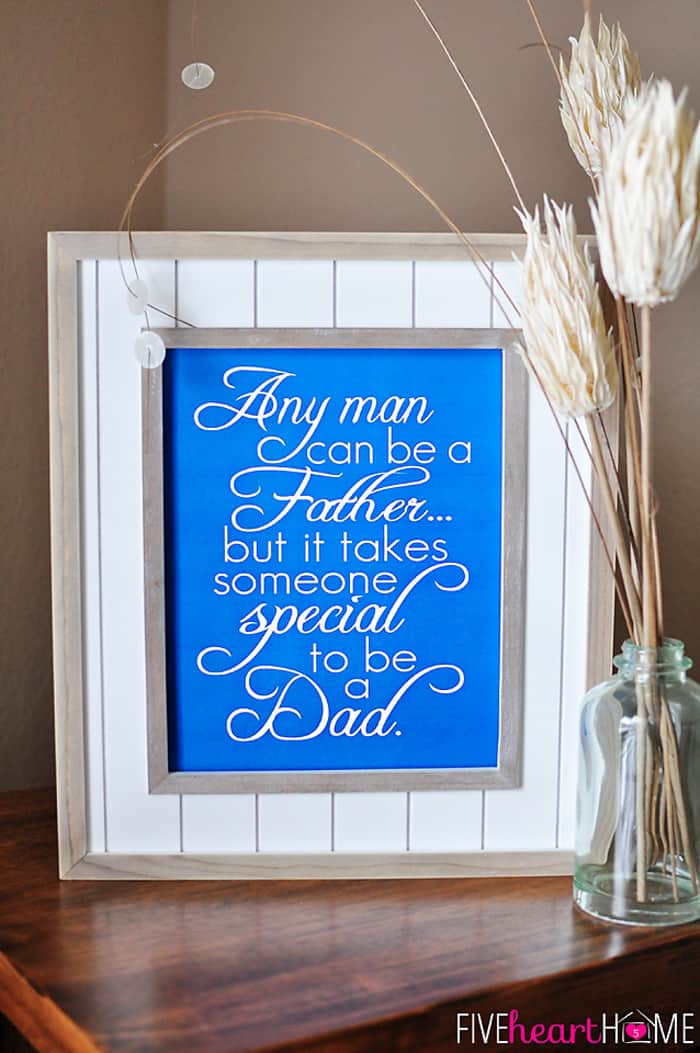 So Happy Father's Day to all of the awesome guys out there who live this quote every day! You're more than fathers, you're dads, and your kids reap the benefits of your love and attention throughout their entire lives. 🙂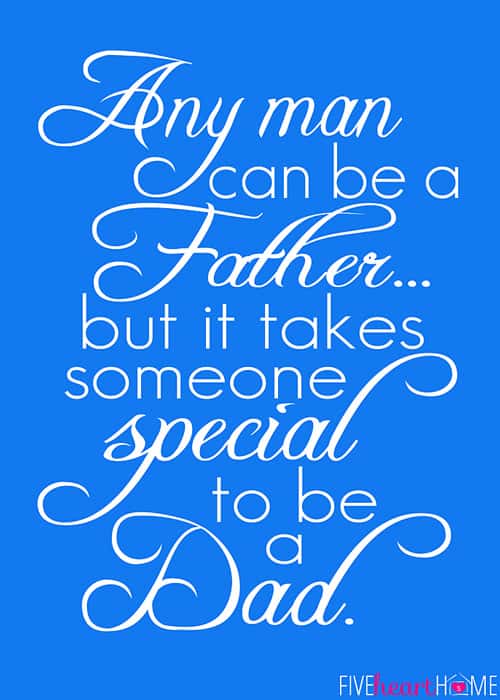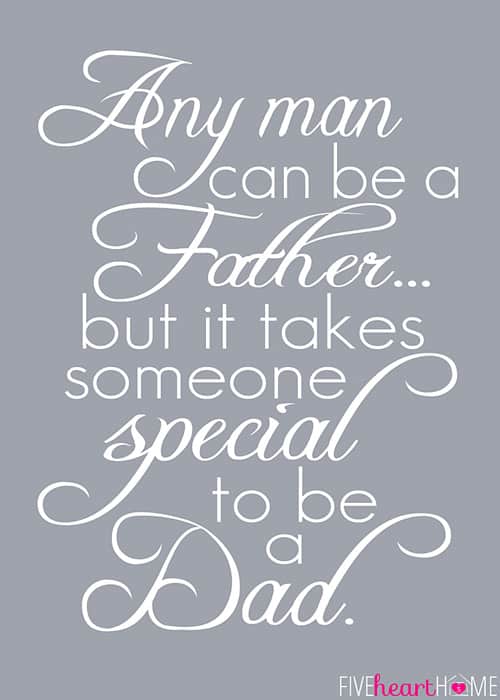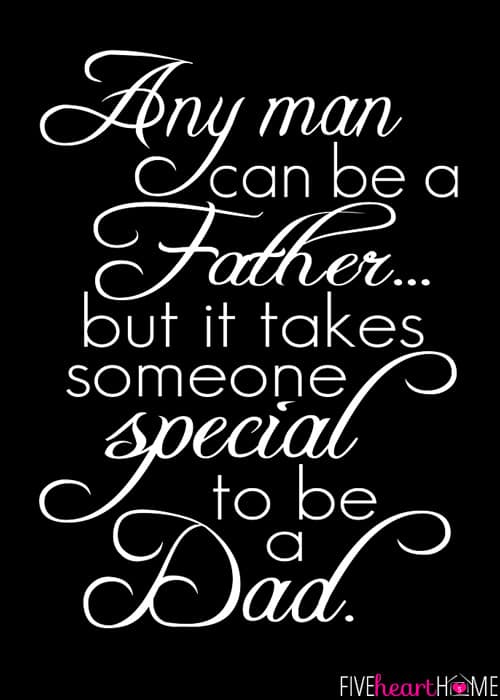 This Father's Day printable is a high-resolution PDF sized to fit in a 5×7 or 8×10-inch frame. You may print it on regular paper or cardstock on your home printer and trim it to size, or have it printed as a 5×7 or 8×10-inch photo at a photo lab…just save it to your computer and convert to a JPEG, if necessary (you can find free PDF to JPEG Converters online), before uploading to the photo lab. Watermark in corner will not be printed.
Please be patient if these take a moment to load. For personal use only, please. Enjoy!
You can view all of our printables<<<HERE,
or check out some of our favorites below!
DAD LIBS Free Printable for Father's Day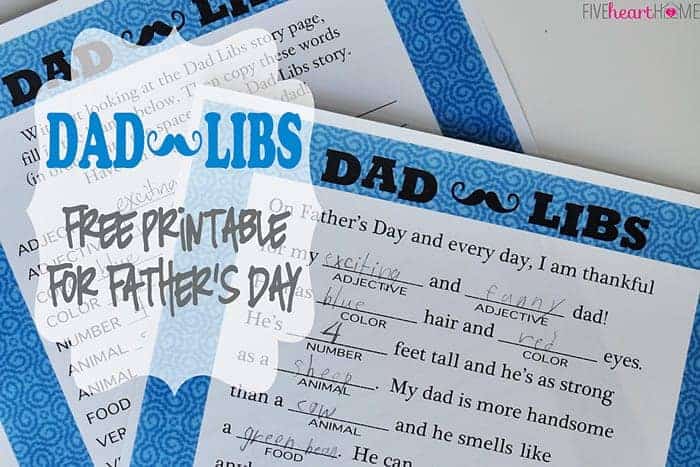 "America the Beautiful" Subway Art Printable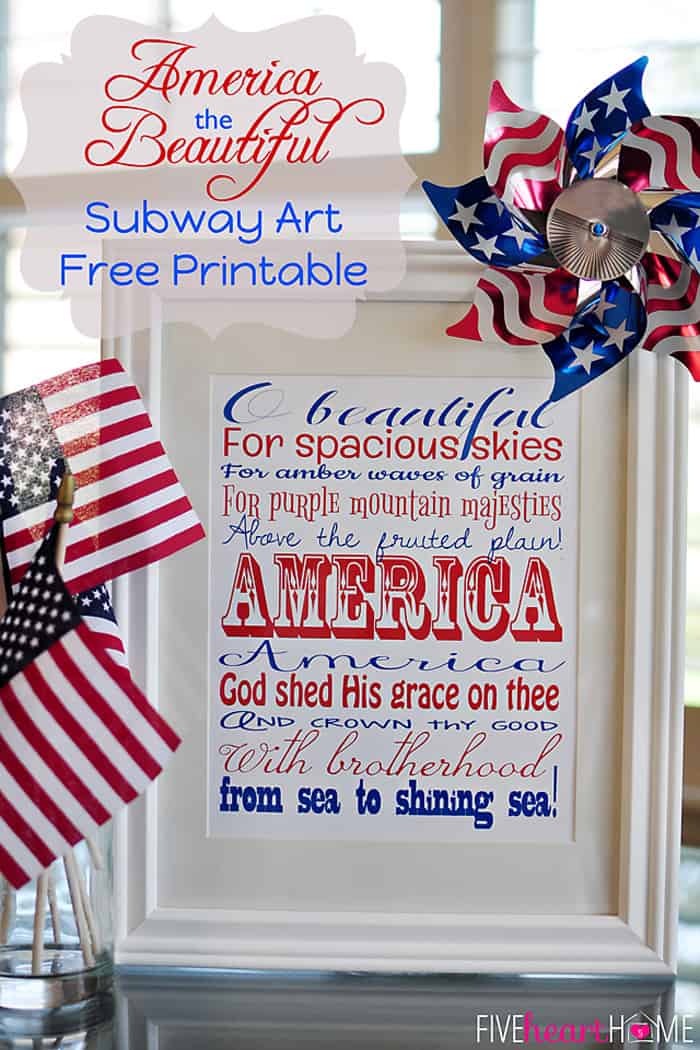 Kite-Themed Summer Reading Incentive Program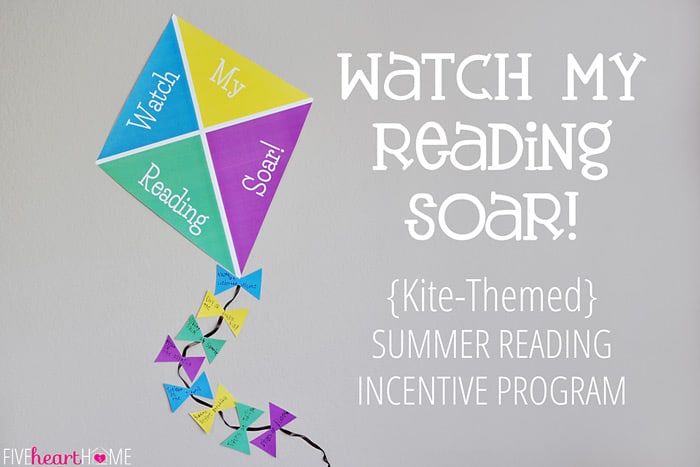 And see all of our awesome summer recipes<<<HERE!