This hot apple cider is spiced with the traditional flavors of cinnamon and nutmeg yet boasts a bright, citrus undertone…thanks to the addition of pineapple and lemon juices!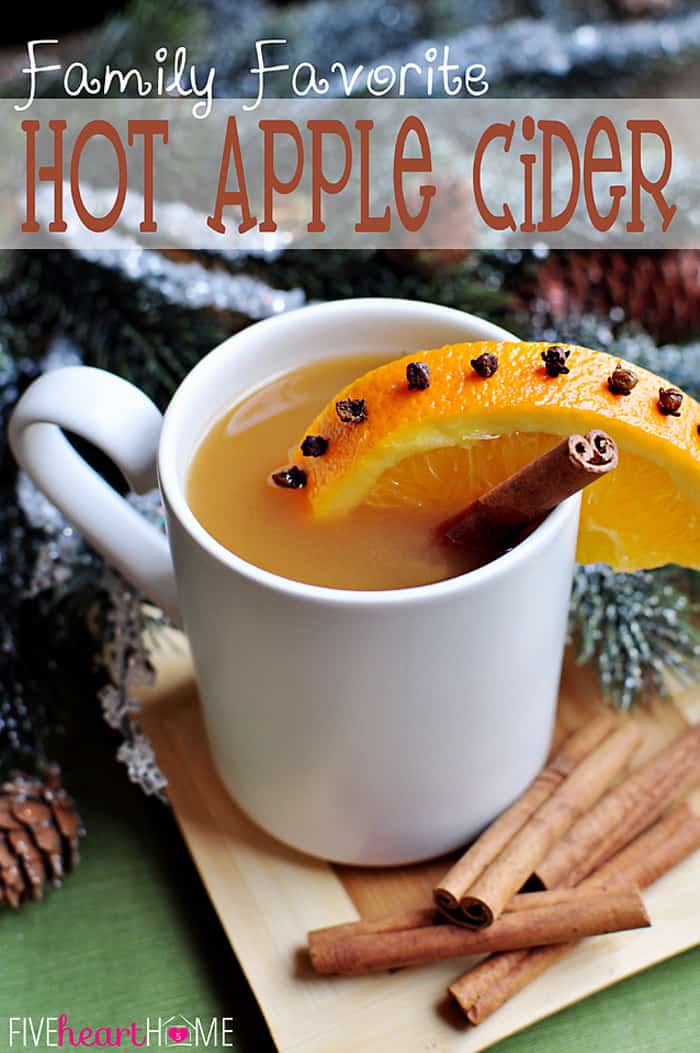 I had actually planned this post for later in the month, but holy cow! The frigid cold! The ice! The snow! Admittedly, I live in Texas and the 19-degrees I saw on my rear view mirror this morning was at least on the positive side of zero. But I know that many across the country are enduring weather much worse. So even though I just shared a cool and healthy beverage recipe a couple of days ago, today I'm sharing a steamy drink that will warm you up from head to toe and make your whole house smell wonderful in the process!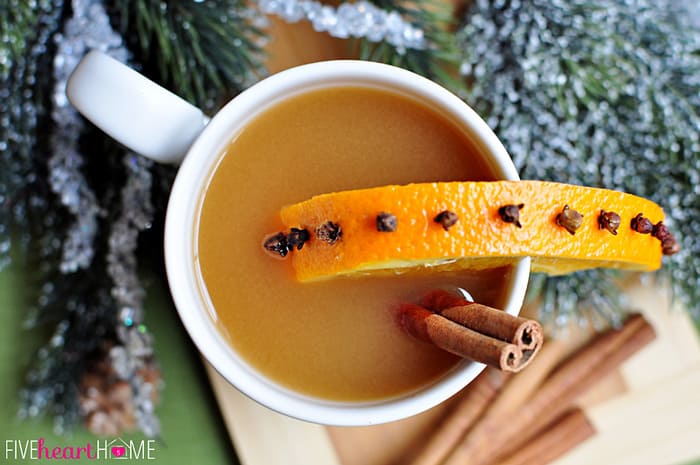 This is my family's favorite apple cider, and it is a frequent indulgence around here from October through February. My boys, in particular, love it, but even my photo-bombing baby girl thinks it's pretty yummy. It's great for serving at a party out of a handy-dandy crock pot. And while it's fun to dress up this cider with clove-studded orange slices, nobody is going to complain if you choose to forgo the fancy and simply serve it straight-up and steaming in big mugs!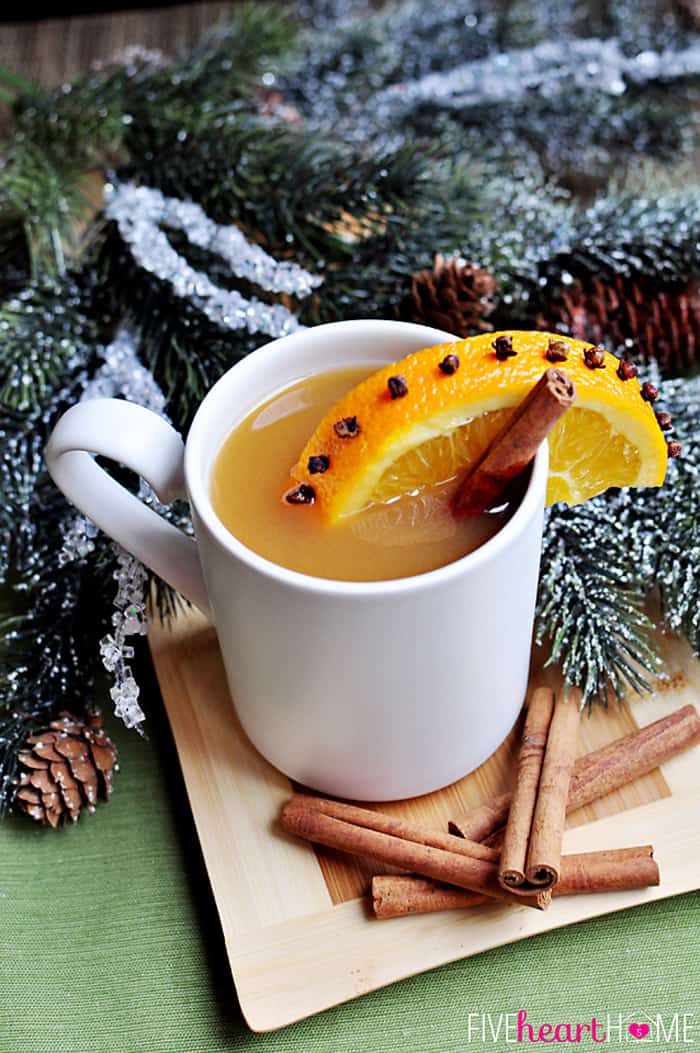 Now don't get me wrong…I love hot cocoa. And on occasion, we even enjoy a delicious hot drink featuring pumpkin around here. But apple cider can be a nice change of pace when you're craving something a little more refreshing, or at least as far as hot beverages go. In fact, that's probably my favorite aspect of this cider recipe. Its flavor really pops thanks to a secret ingredient…pineapple juice! So while a freezing day might make you wish you were on a tropical beach sipping a piña colada instead of hunkered down in the dead of winter downing apple cider, well, at least that undertone of pineapple flavor helps bridge the gap. 😉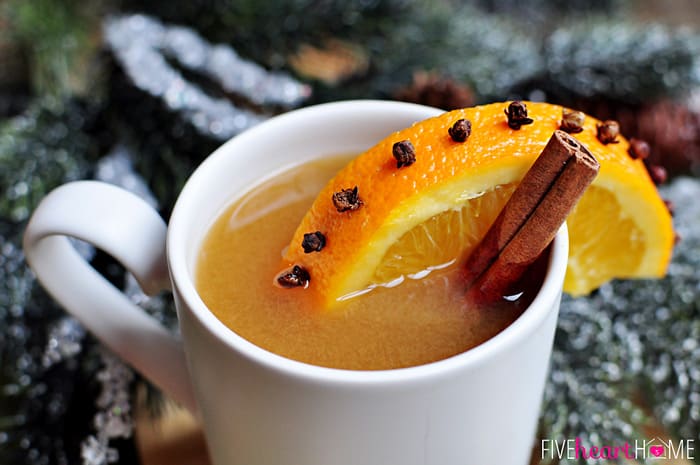 Hot apple cider is a treat whether you're sitting by the fire, watching movies with the family, or the kids just need to warm up after playing in the snow. Whatever your occasion for drinking it, I hope this cider is a hit with your family this winter! Stay safe and warm, everyone!
Ingredients
6 1/2 cups apple juice
1 (4-inch) cinnamon stick
1 1/2 cups unsweetened pineapple juice
1/4 cup honey
3 tablespoons lemon juice
1 teaspoon grated lemon peel
1/4 teaspoon ground nutmeg
1 medium orange, cut into 1/2-inch slices
50 to 60 whole cloves
Additional cinnamon stick for garnish, optional
Instructions
In a large pot, bring apple juice and cinnamon stick to a boil. Reduce heat; cover and simmer for 5 minutes. Stir in the pineapple juice, honey, lemon juice, lemon peel, and nutmeg and bring to a boil once more. Reduce heat; cover and simmer for 5 minutes. Discard cinnamon stick before serving.
While cider is simmering, use a toothpick to poke holes along the rind of each orange slice (spaced approximately 1/2-inch apart), and insert a clove into each hole.
Pour apple cider in a mug and serve hot with an orange slice garnish and an additional cinnamon stick, if you desire.
Notes
If desired, prepare cider on the stove and then transfer to a slow cooker set on low to keep warm while serving.
https://www.fivehearthome.com/favorite-hot-apple-cider/
https://www.fivehearthome.com ~ All recipes and images on Five Heart Home are copyright protected. Please do not use without my permission. If you would like to feature this recipe, please rewrite the directions in your own words and give proper attribution by linking back to this blog.
Adapted from Taste of Home Celebrations Cookbook.

Originally posted at A to Zebra Celebrations on December 11, 2013.
♥More cozy beverages…
Slow Cooker Hot Chocolate {4 Ways!}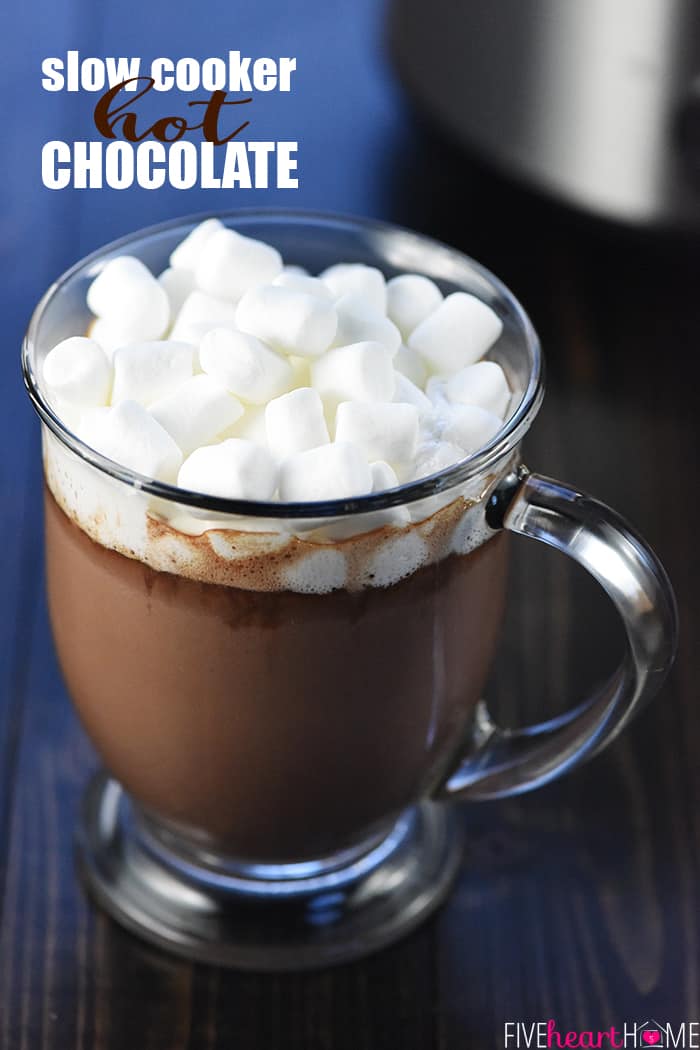 Biscoff White Hot Chocolate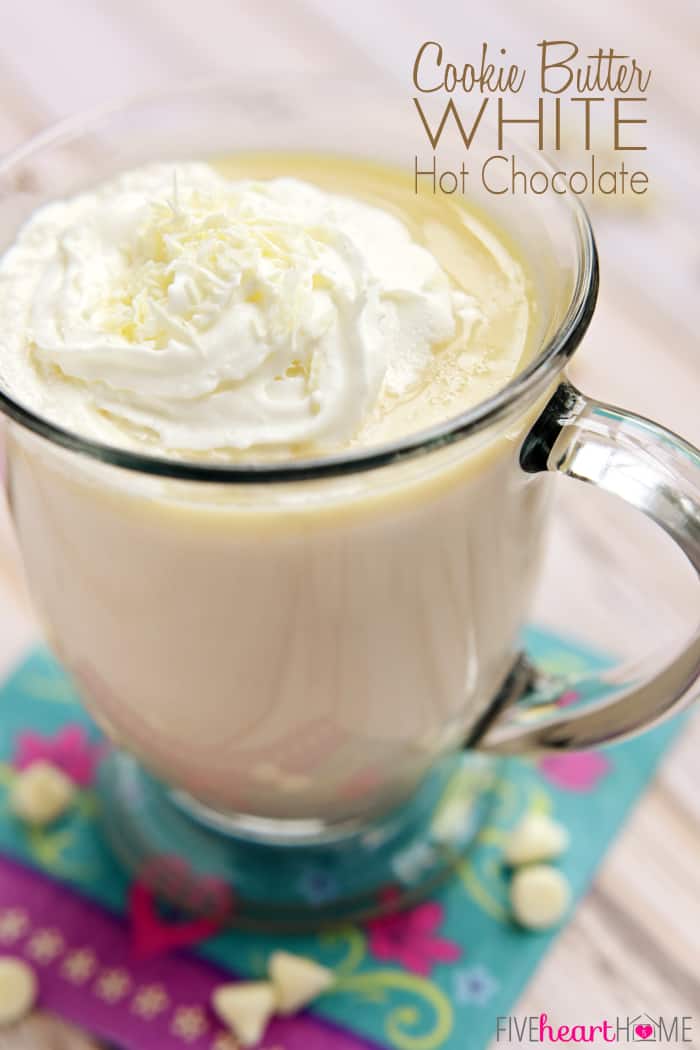 Caramel Apple Cider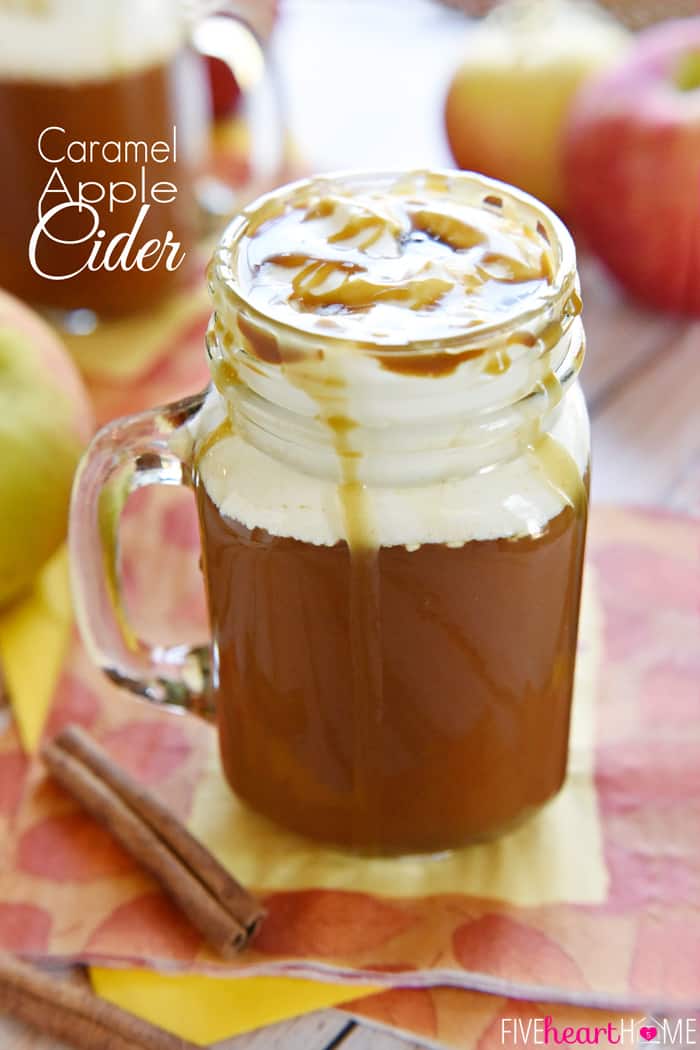 Chai Tea Mix