Ready or not, it's time to bid adieu to 2014 and get ready to ring in the New Year! But before we do, how 'bout a little recap of Five Heart Home's most popular recipes of the year?

Drumroll, please...presenting the 20 Five Heart Home recipes from 2014 with the highest pageviews! Are your favorites below? Any guesses as to which recipe earned the top spot? Scroll down to find out!
By now, everyone knows how to make your own taco seasoning...so why not do the same for chili? After all, chili is a versatile, popular, cool weather staple. Make it extra easy to whip up a pot by keeping a big jar of this all-natural seasoning mix on hand!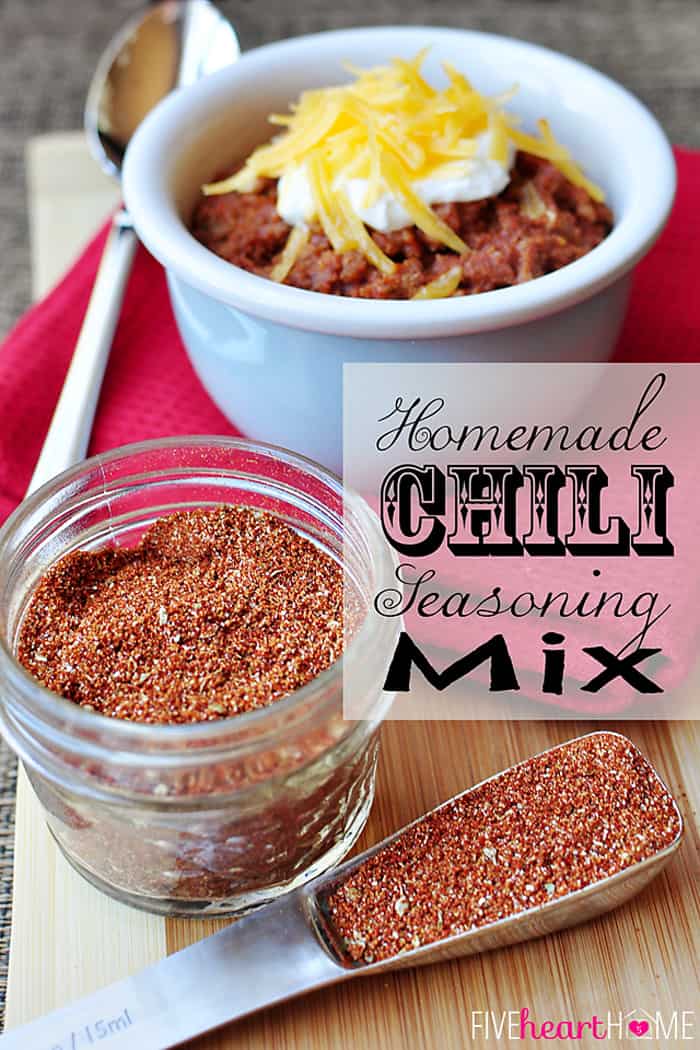 This recipe is cozy comfort food at its finest, with melty layers of chicken, tortillas, and cheese. And best of all, this from-scratch version comes together with a simple homemade sauce in lieu of condensed soup!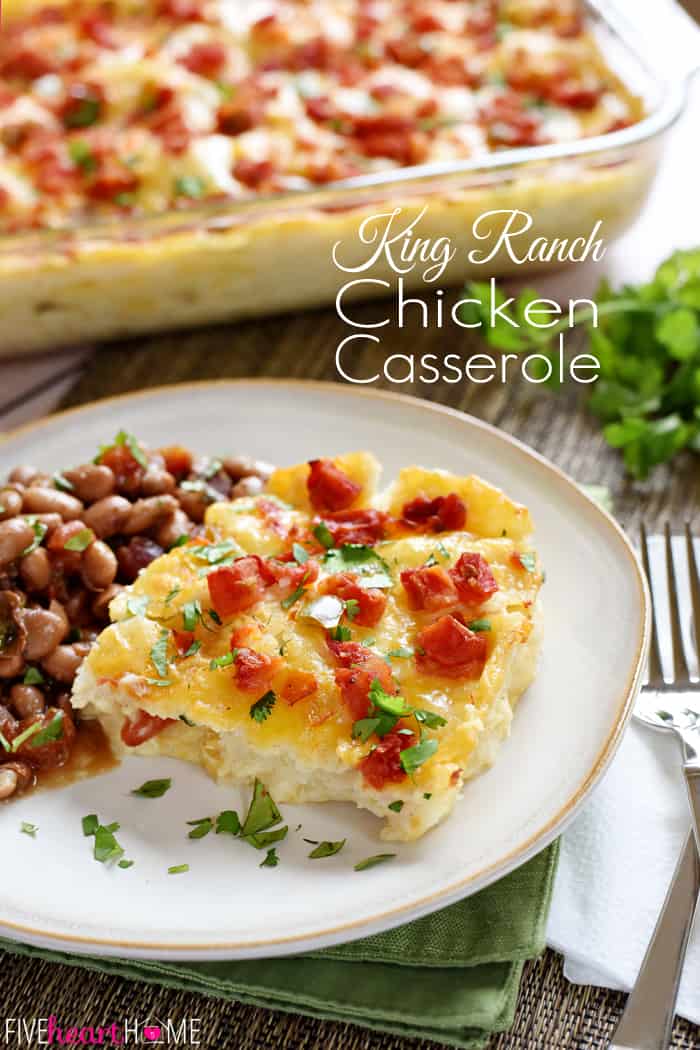 Effortless and delicious, this hearty crock pot taco filling can also be used to stuff burritos, enchiladas, quesadillas, and more!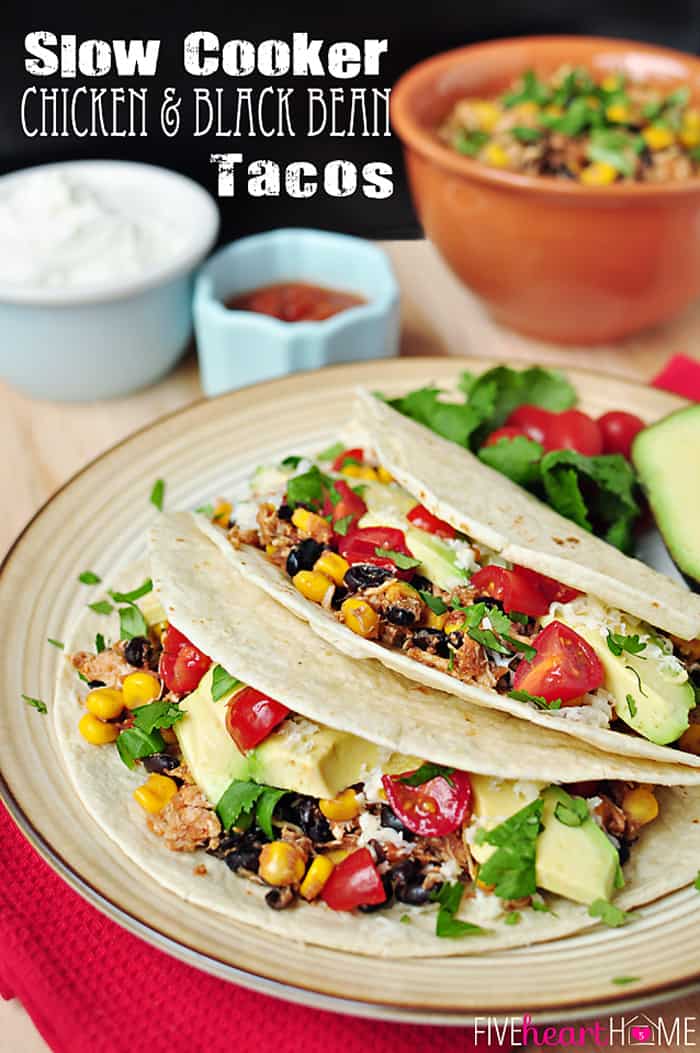 Seriously...BEST implies the tastiest, easiest, and least messy. Check it out before summertime rolls around again!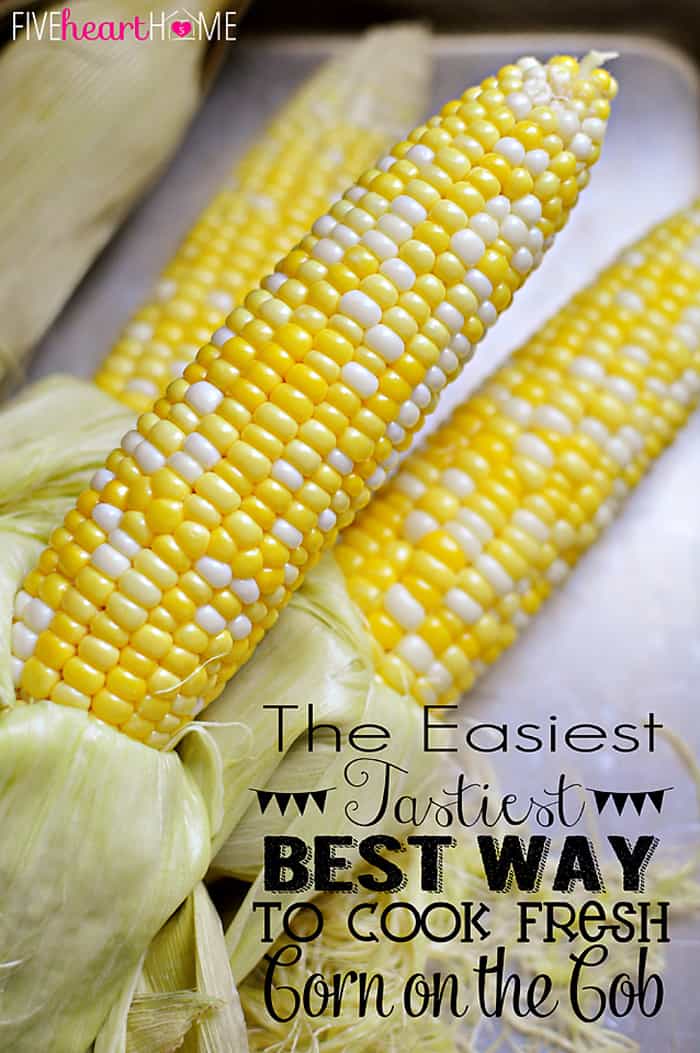 My kids cheer every time I make this for breakfast. Inwardly, I do, too! If you're a fan of pumpkin...if you're a fan of oatmeal...just do it. 😉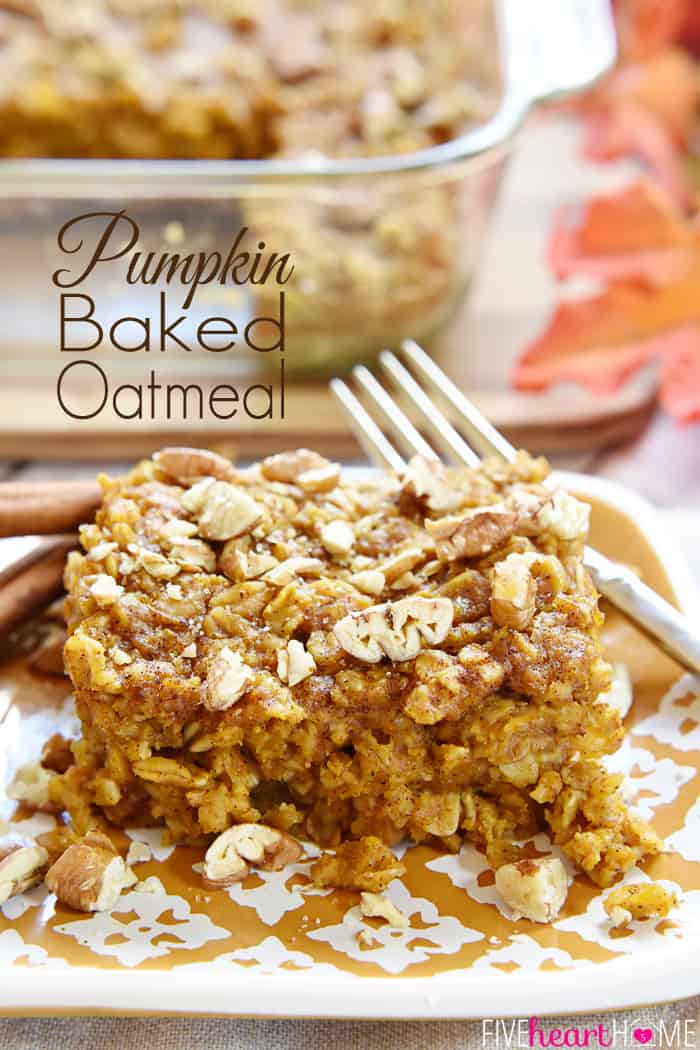 Healthy, hearty, and downright tasty, this recipe was my first foray into kale. I'm so glad it worked out for y'all, too. 😉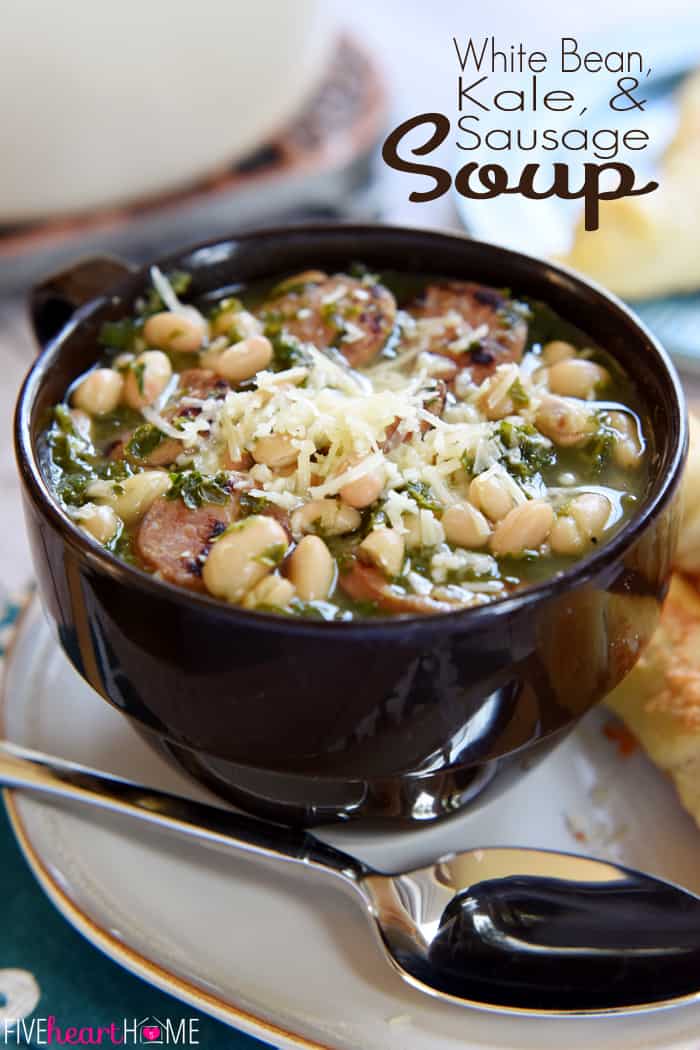 Hot Artichoke Dip is undeniably awesome, but if you want to fancy it up, simply spread it on toasty baguette slices and broil until bubbly. Put me down for a dozen or so pieces, please.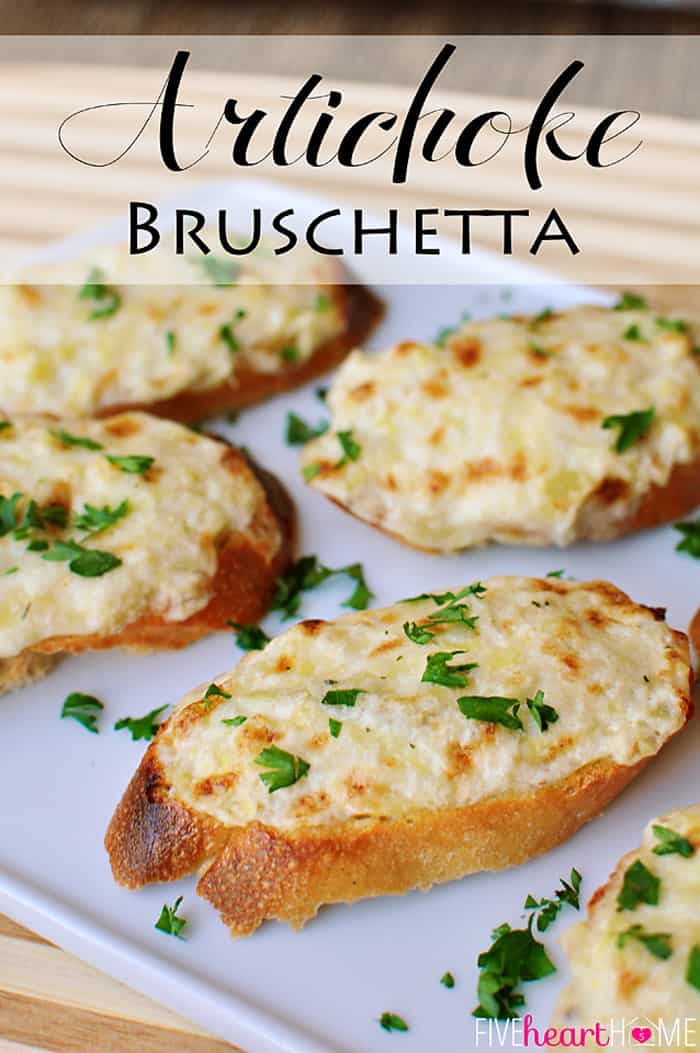 You're just four (natural) ingredients and five minutes away from this preservative-free coffee creamer, flavored with pure vanilla extract and sweetened with maple syrup.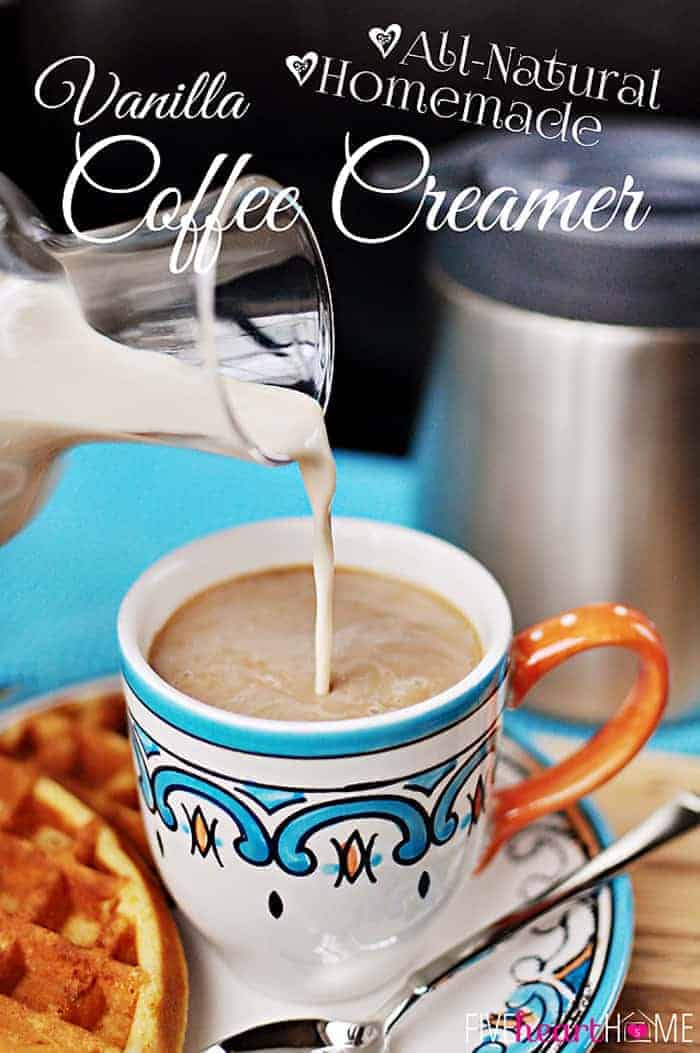 Lasagna tends to require more time and effort than one has available on a regular ol' weeknight...but not this savory, cheesy, one-pot version, which can be on the table in about 30 minutes flat!

I've had so many comments on this recipe -- lots of them via social media -- from people telling me that this is the BEST mug cake they have ever tried. I find myself regularly feeling the need to test this conclusion...and each time, I end up agreeing! 😉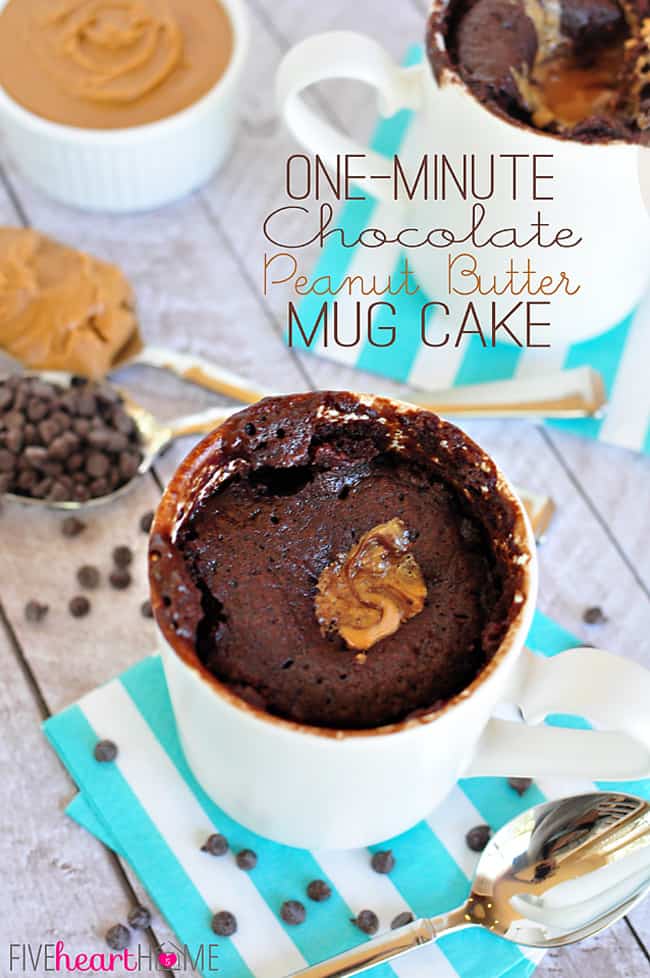 This flavorful, filling soup is one of my family's all-time favorites. We eat it so often that I actually pre-measure the dried herbs and spices into little baggies so that I have ready-made seasoning packets in the pantry to speed up the prep time even more!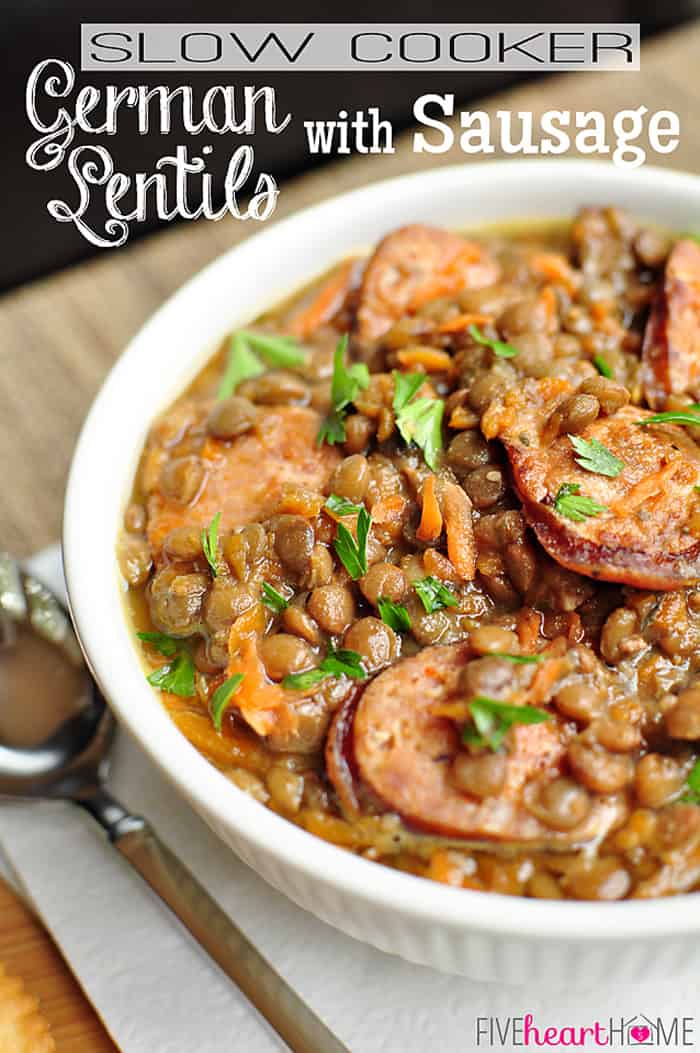 Y'all apparently love a good crock pot taco filling recipe (see #18 above), and this caramelized pork is beyond good.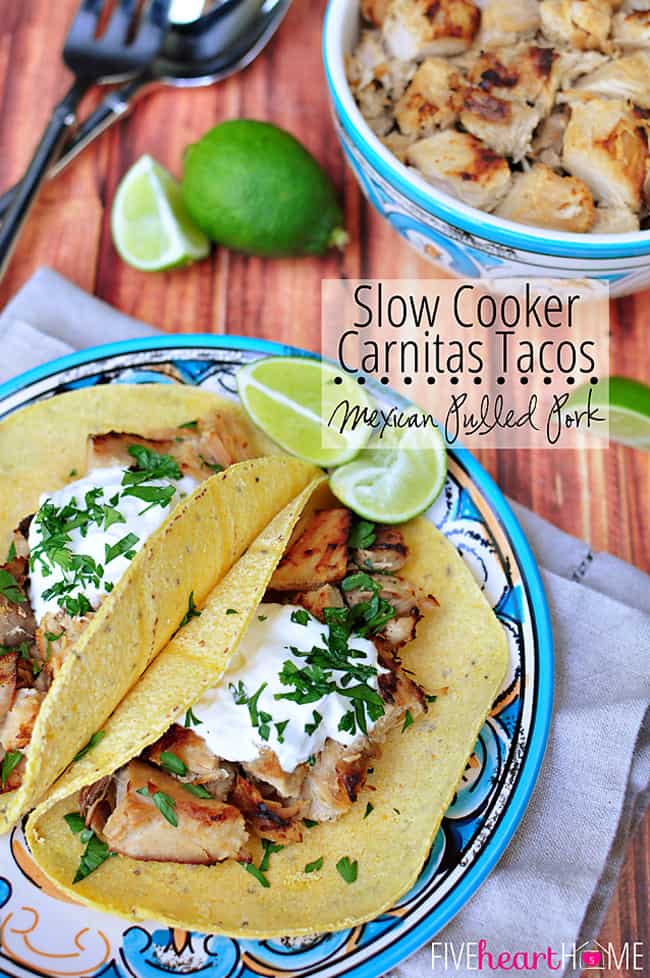 Potatoes...bacon...garlic...really, how can this recipe go wrong?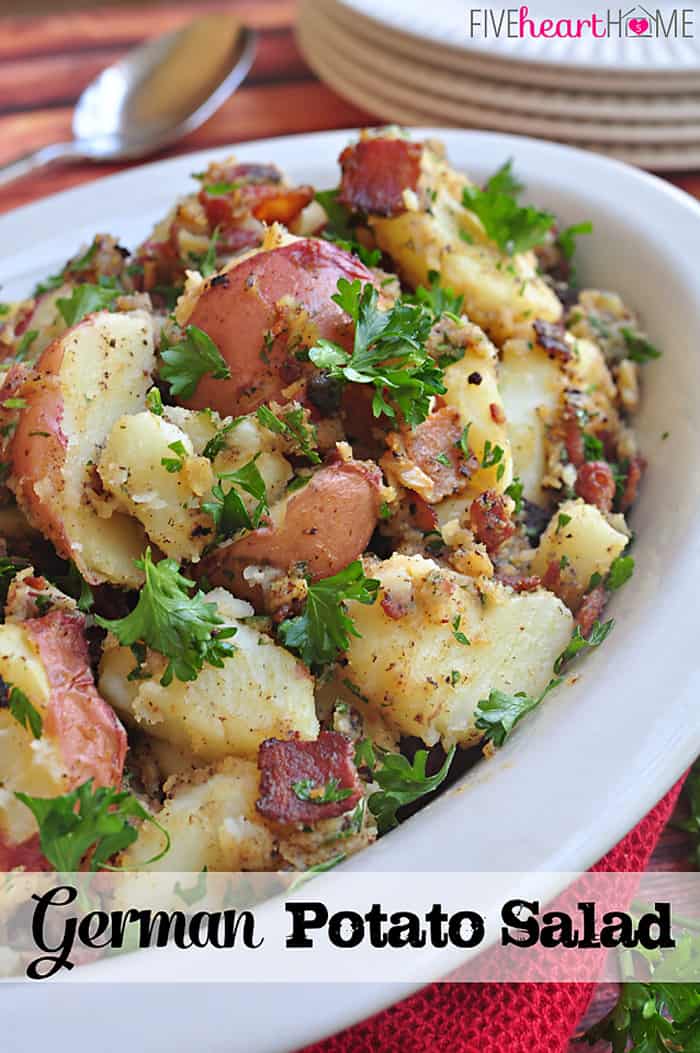 Like a cross between rice pudding and tapioca, this creamy confection features superfood quinoa...healthy enough for breakfast, but decadent enough for dessert!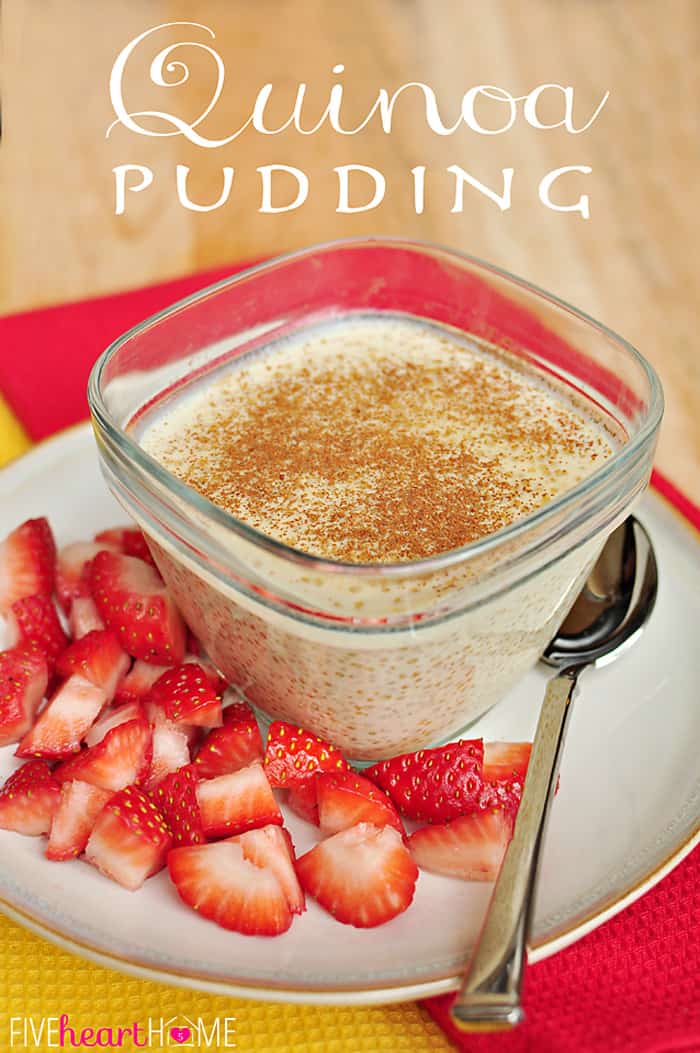 Wholesome coconut oil plus your favorite nut (or nut-free) butter give these bars their chewy texture while honey lends them natural sweetness. But the bottom line? They're downright addictive.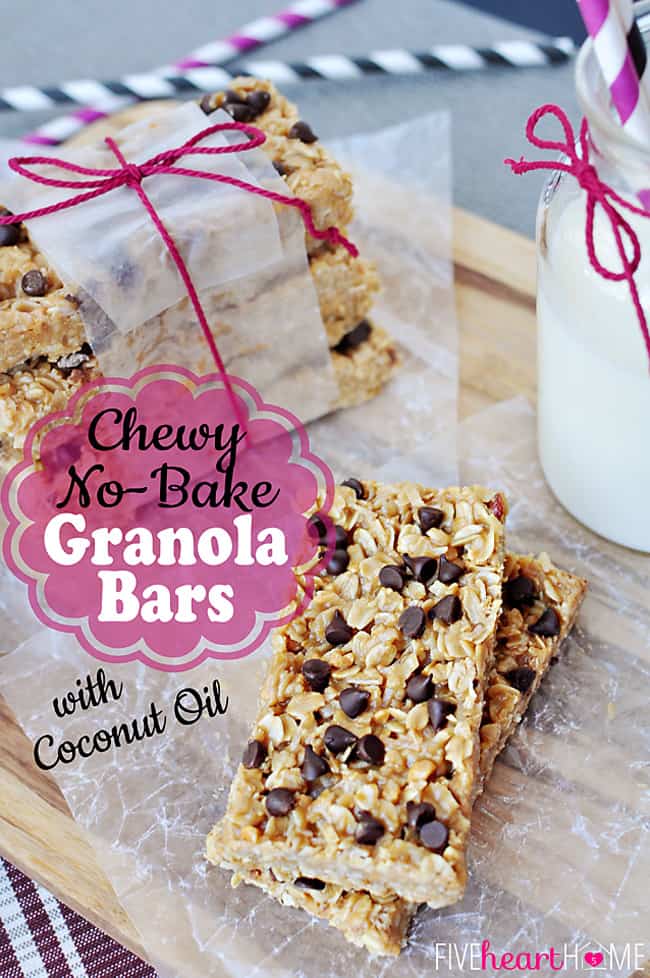 The title says it all.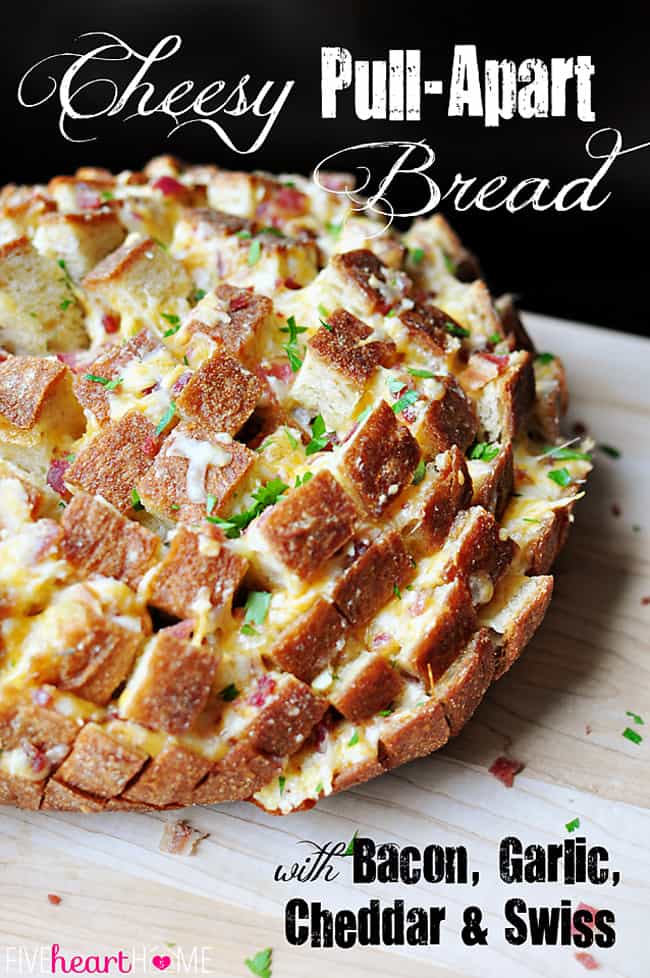 This popular recipe relies on a secret ingredient to make it creamy. No condensed 'Cream of X' soup here!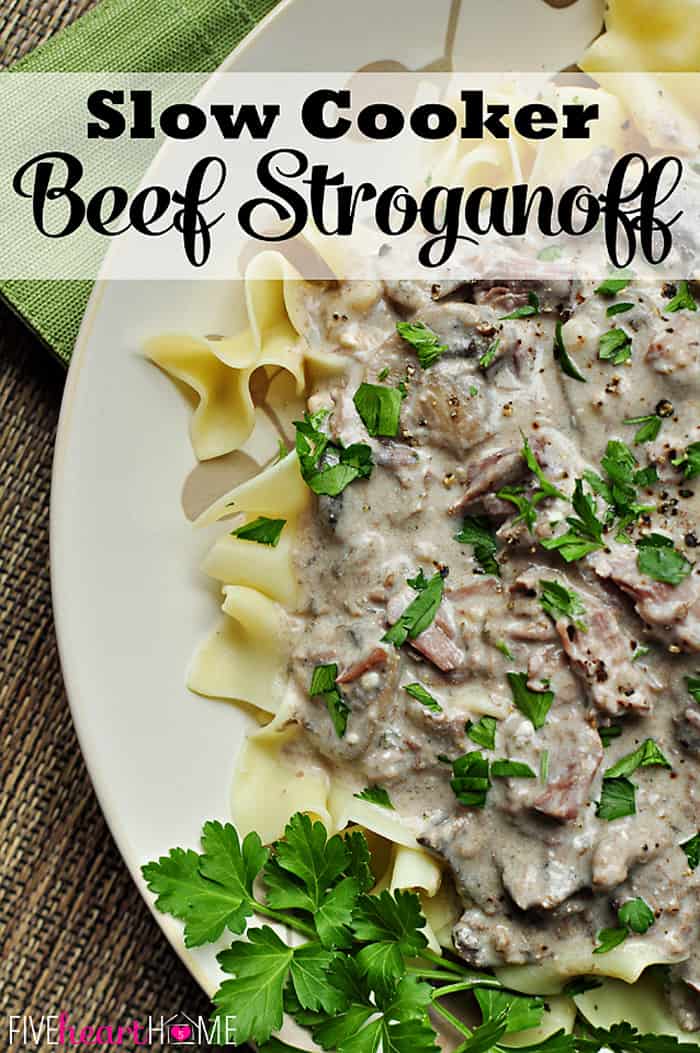 How can you beat a tasty, effortless recipe that not only uses up an overabundance of garden zucchini, but does so with only two ingredients???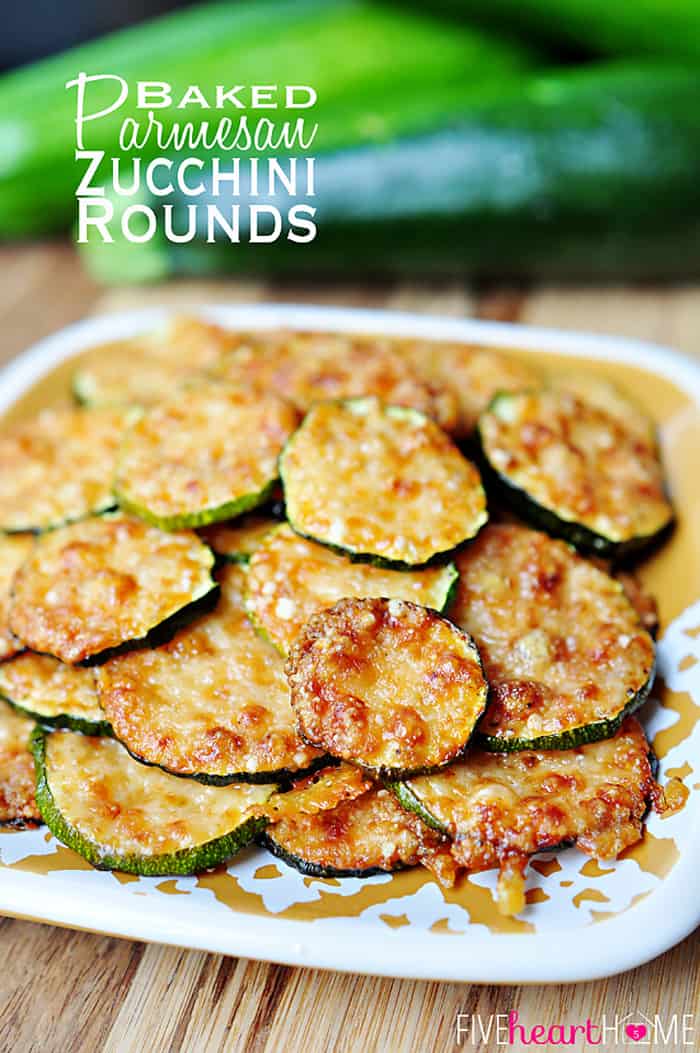 It's funny to me that the simplest recipes (so simple, in fact, that I hesitate to even call them recipes) are often the most popular. This S'mores Dip is a perfect example of that. Chocolate Chips + Marshmallows + Graham Crackers (for dippers) = One Viral Recipe Post.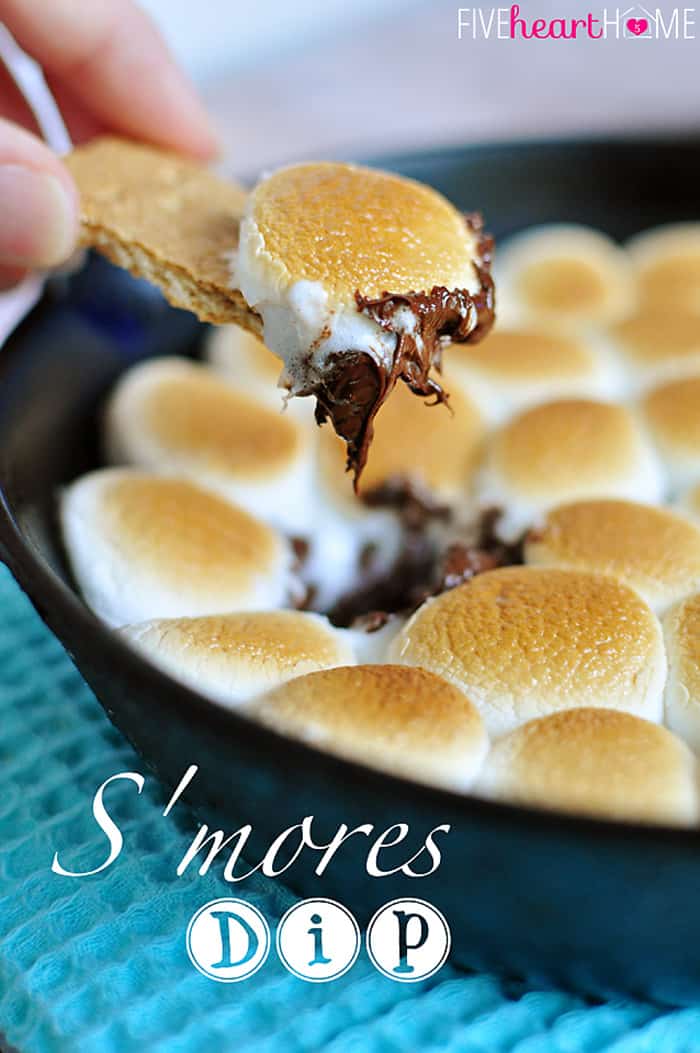 And now, for Five Heart Home's most popular recipe of 2014...
The number of people who viewed this recipe in the days leading up to Thanksgiving and Christmas just blew me away! Lots of you apparently enjoyed it for your holiday dinners, and many of you reported back that it was a big hit and that you'll never cook ham another way again! It's truly an honor to know that my little ol' recipe was a centerpiece of your holiday meal. 🙂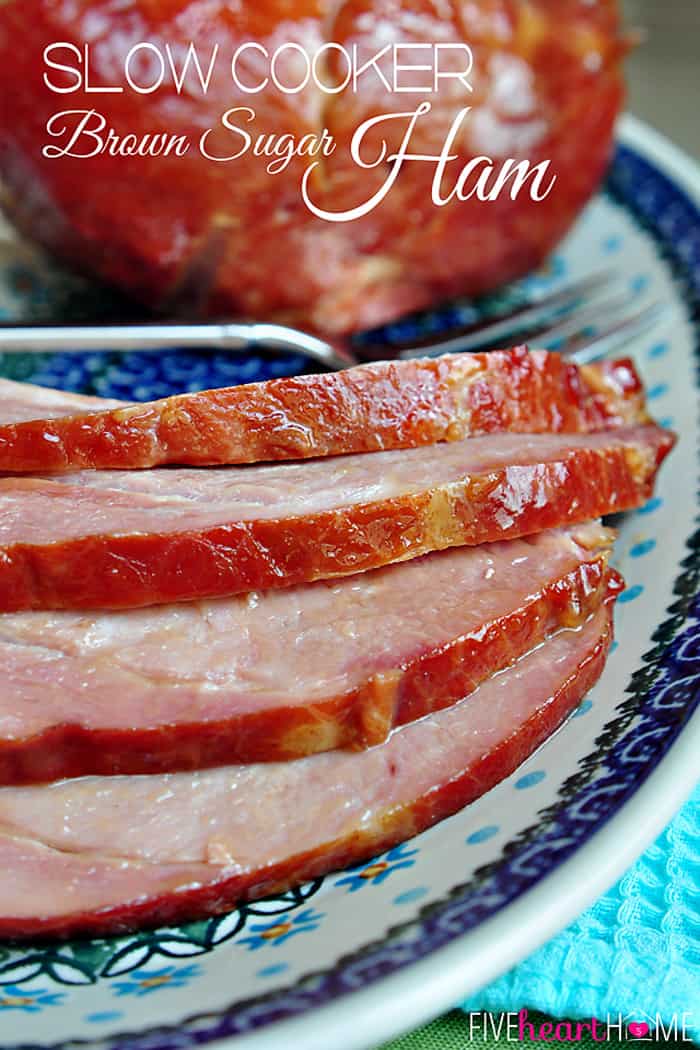 And that's a wrap, folks!
I started Five Heart Home halfway through 2013, so 2014 marked my first full year o' blogging. I feel like I learned so much over this past year, but more importantly, I made connections with readers and other bloggers that I value and treasure. 2014 is the year that this little endeavor evolved from a hobby into a job, and I can't even describe how much I love pouring my creative energy into it. So thank you, from the bottom of my heart, for your support...your visits, your comments, you e-mails, your pins, your social media shares! Y'all are the reason that I tirelessly work on Five Heart Home each and every day, and you're also the reason that I adore it so much. So here's looking forward to another fun year ahead...and a fabulous 2015 for us all!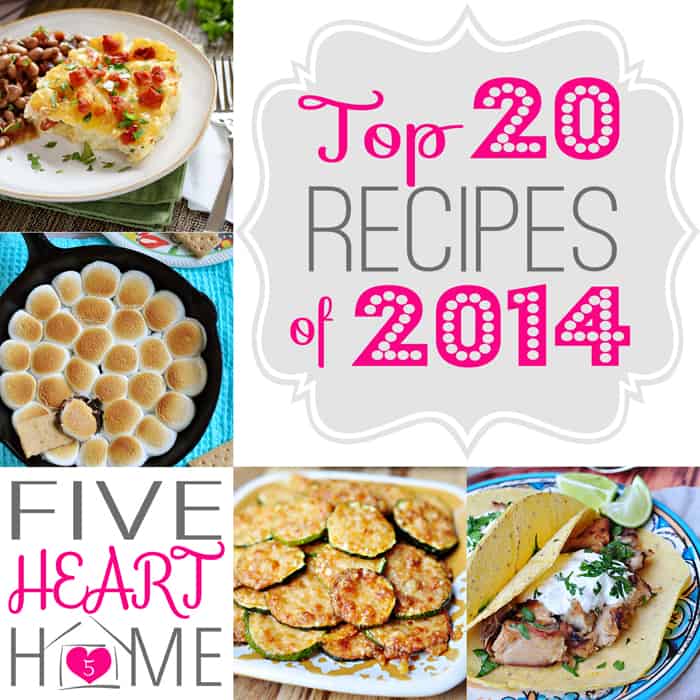 * * * * * * * * * *
Did you know that some of our most viewed recipes in 2014 were actually published in 2013? To see more of our most popular recipes (from the early days of the blog) that continue to get lots of traffic today, check out Five Heart Home's Top 20 Posts of 2013!