If you're a Facebook fan, you may have already seen some of 5HH's Top 10 Recipes of 2013 over the past few days. Well, today we're going to count down the year's most popular posts all the way from #20…and there are even a few non-recipes in the mix!

#20 ~ Pumpkin Biscoff Bundt Cake with Cookie Butter Swirl & Glaze
I love me some pumpkin, but this was my first foray into Biscoff/cookie butter…and now I'm a fan for life. If you haven't tried cookie butter yet, I highly recommend you remedy that in 2014! 😉 This recipe is an adaptation of my Chocolate Chip Nutella Swirl Banana Bundt Cake with Nutella Glaze, and I can honestly say I love them both.

#19 ~ Slow Cooker Split Pea Soup
I'm a sucker for a good crock pot recipe, and over the past year, I've learned that many of y'all are, too! This was 5HH's most popular soup of 2013.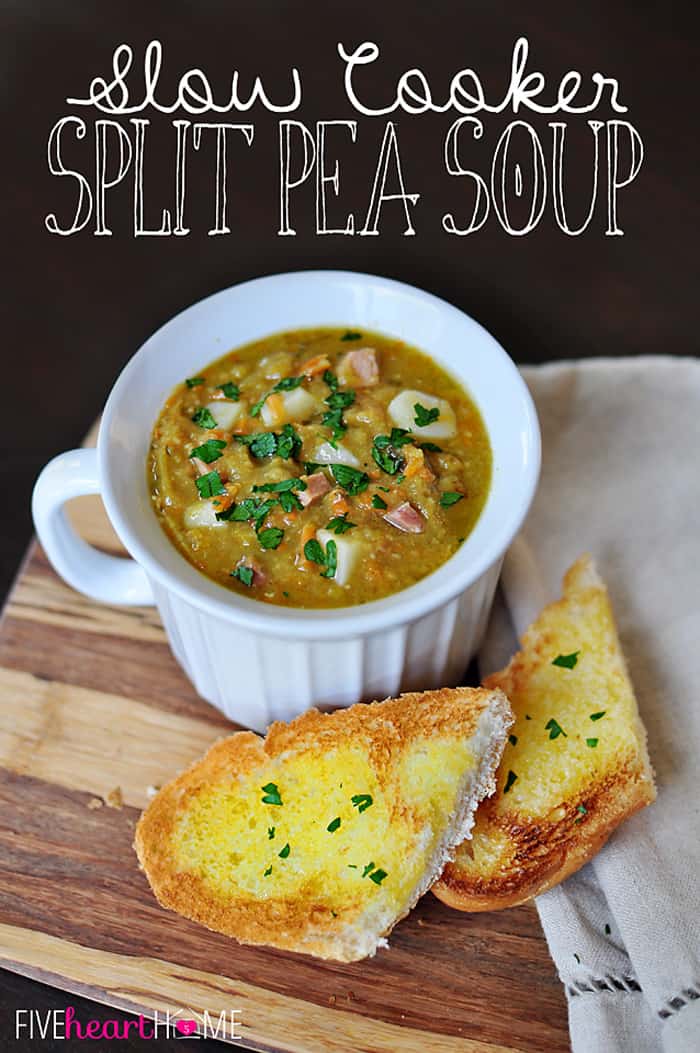 #18 ~ Green Chile Chicken Enchilada Dip
This is one of my favorite dip recipes ever, and our readers apparently enjoyed it, too! Don't you think it would be perfect for an upcoming Super Bowl party?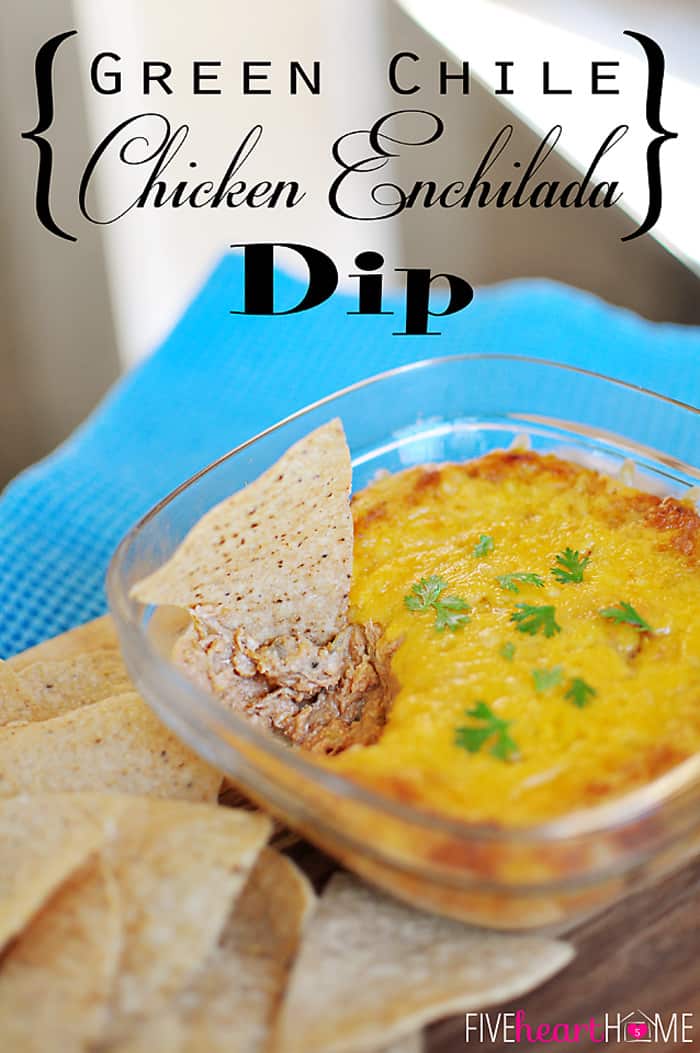 #17 ~ Key Lime Pie with a Pretzel Crust & Coconut Whipped Cream
This pie is amazing. My 6-year-old even requested it in lieu of a birthday cake this past year. And it makes me want summer to be here right now.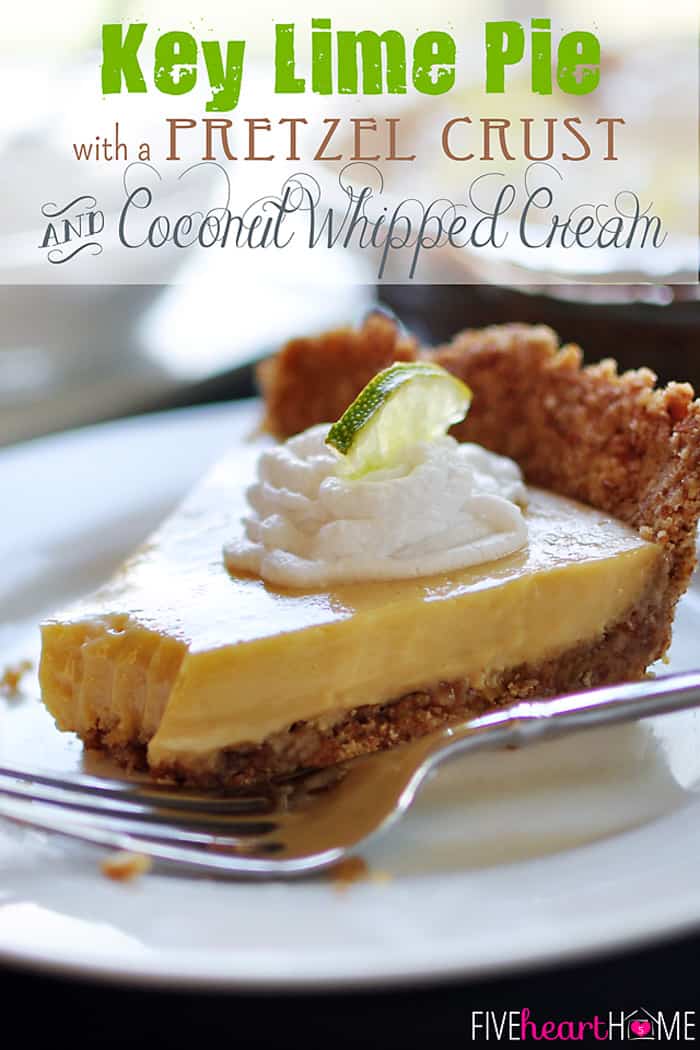 #16 ~ Thanksgiving Quote Free Printable
I really enjoy creating printables for each holiday, and this Eat, Drink, & Be Merry printable was my most popular of the year. Because really, shouldn't this be a sentiment we can embrace — not only at Thanksgiving — but during every meal, all year long?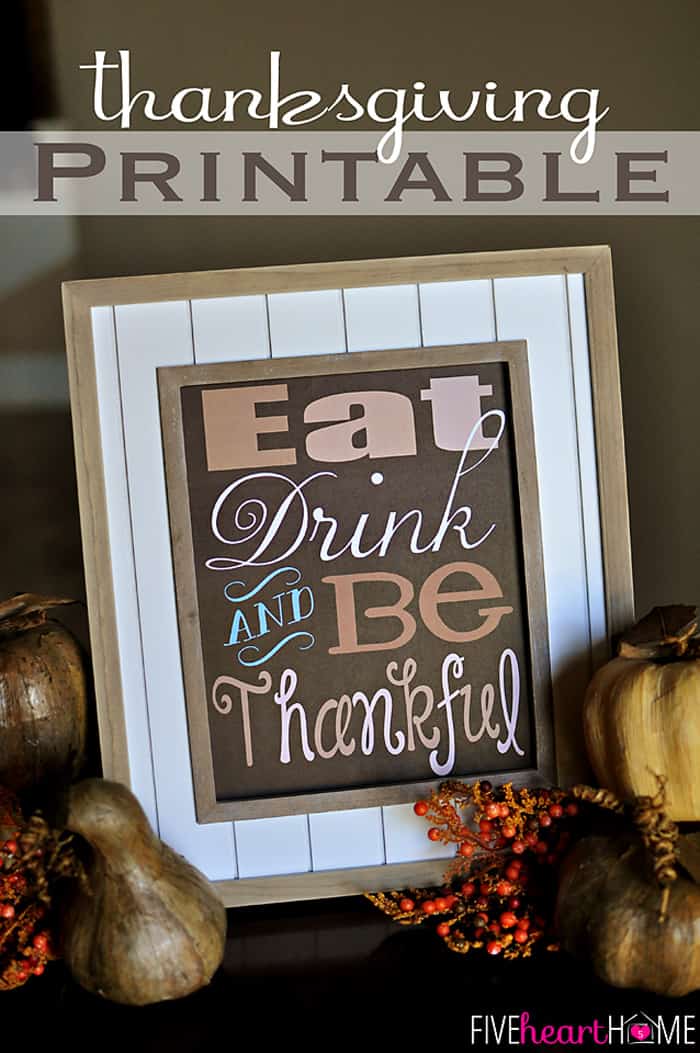 Once the weather gets cool, this cozy beverage trumps hot chocolate and apple cider around here. It's that good.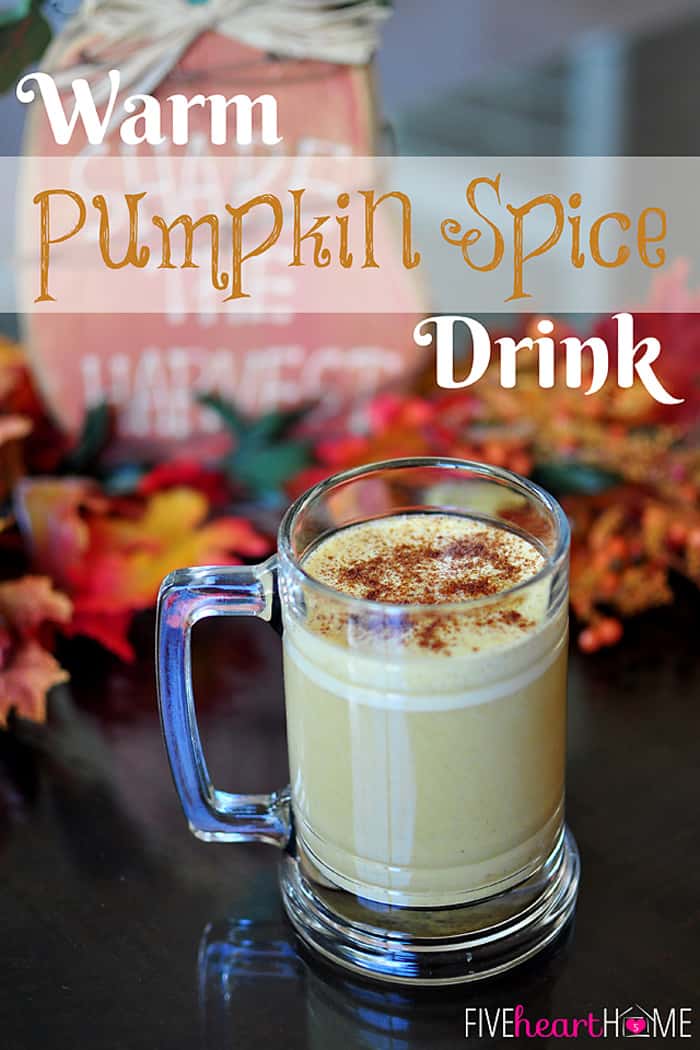 This was one of my very first posts, so I don't feel that the photo really does the deliciousness of the recipe justice. But trust me when I say that it's one of my family's crock pot favorites and I make it at least once a month.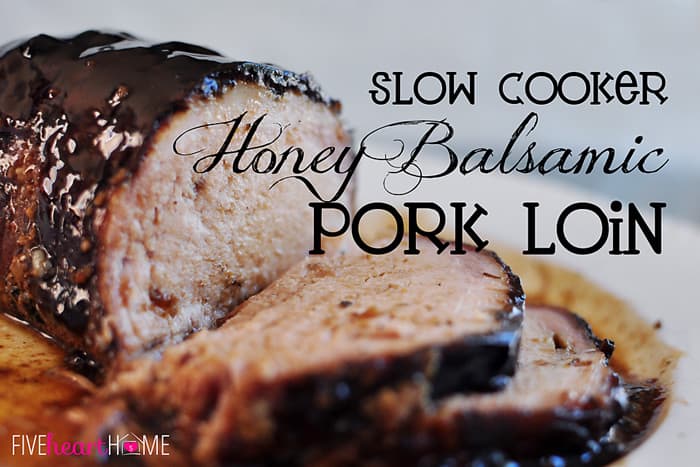 When I figured out that I could cook quick-prep/from-scratch meatballs in the crock pot, it changed my life. Let it change yours, too.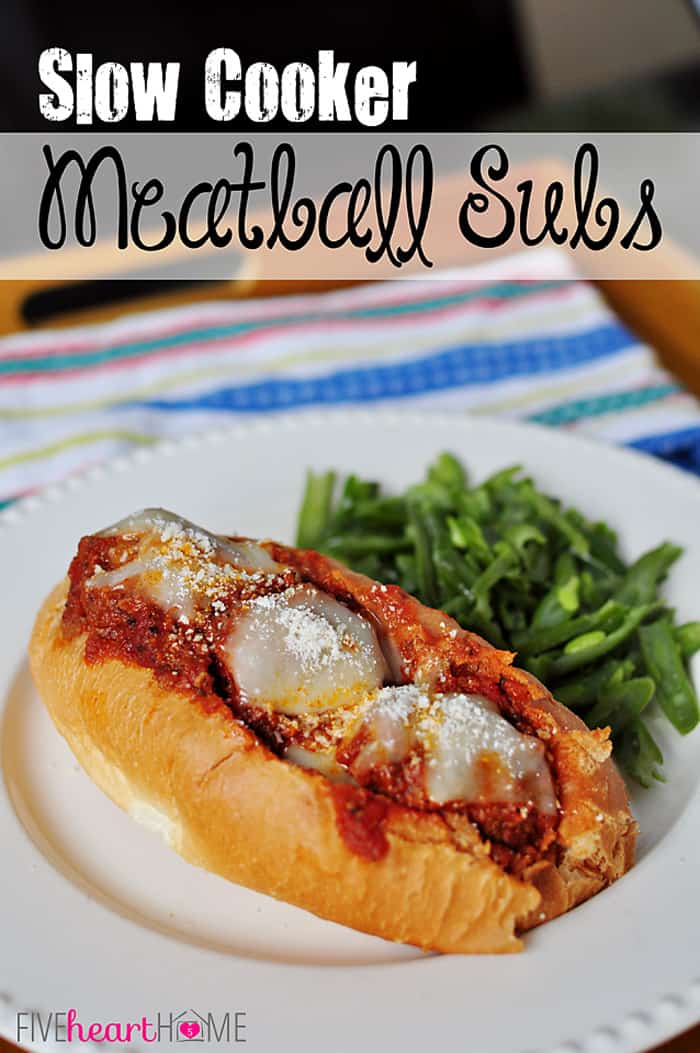 Bacon makes everything better. And if a recipe can get my 4-year-old to eat green beans, you know it's truly magic.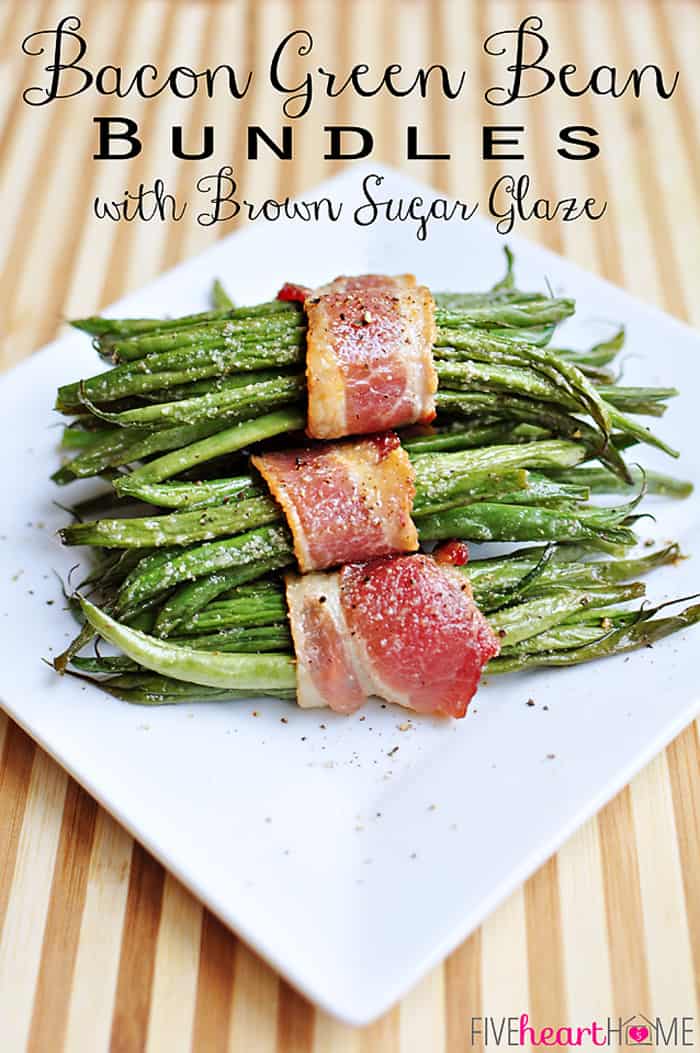 Words cannot convey how much I appreciate my kids' teachers. And as a former teacher myself, I can tell you firsthand that this is what they want (and need) during that first (treacherous) week of school! 😉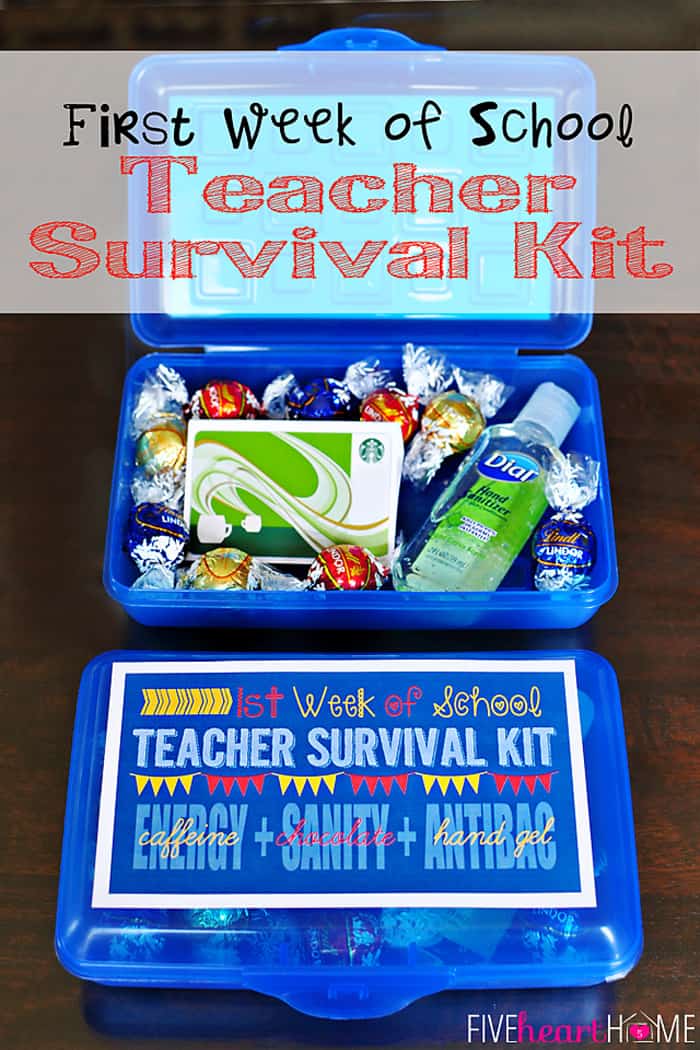 These one-pot cupcakes don't take much longer to throw together than a box mix, but they're about 100 times more delicious! My family and friends would be disappointed if I didn't make these cupcakes for every birthday party and holiday celebration.

The title says it all. Five ingredients. Five minutes. Buttery, gooey, caramel sauce that's amazing on so many things…and it makes a great gift, to boot!

Speedy to throw together the night before, this treat is a Christmas morning tradition at our house. If you didn't get to try it this year, I recommend you pin it for next year! 😉

I was so pleased with how this recipe turned out. It's effortless to make yet has such an impressive presentation, making it perfect for holiday meals, from Thanksgiving to Christmas to Easter…or to make an ordinary weeknight dinner feel special!

Quick and easy. One pot. Uses up leftovers. What more can you ask from a busy weeknight dinner?

This was our most popular recipe of the summer, and even in the dead of winter, it continues to get pins on a daily basis. With all of those colors, textures, and flavors, it's easy to understand why!

If you like cream cheese, you will love this corn! It's creamy, it's cheesy, it's chock full of sweet corn…wait, the title already says that. Regardless, it's yummy any day, but an especially nice complement to holiday entrees.

This fool-proof recipe is for you if you're intimidated of making homemade bread, or if you're looking for a whole wheat loaf that's soft and stay-fresh. It truly is the best yeast bread recipe I've ever tried…and I've tried a lot.

This was our top crock pot recipe of 2013, and it's easy to see why. How can you argue with simple to make and oh so good?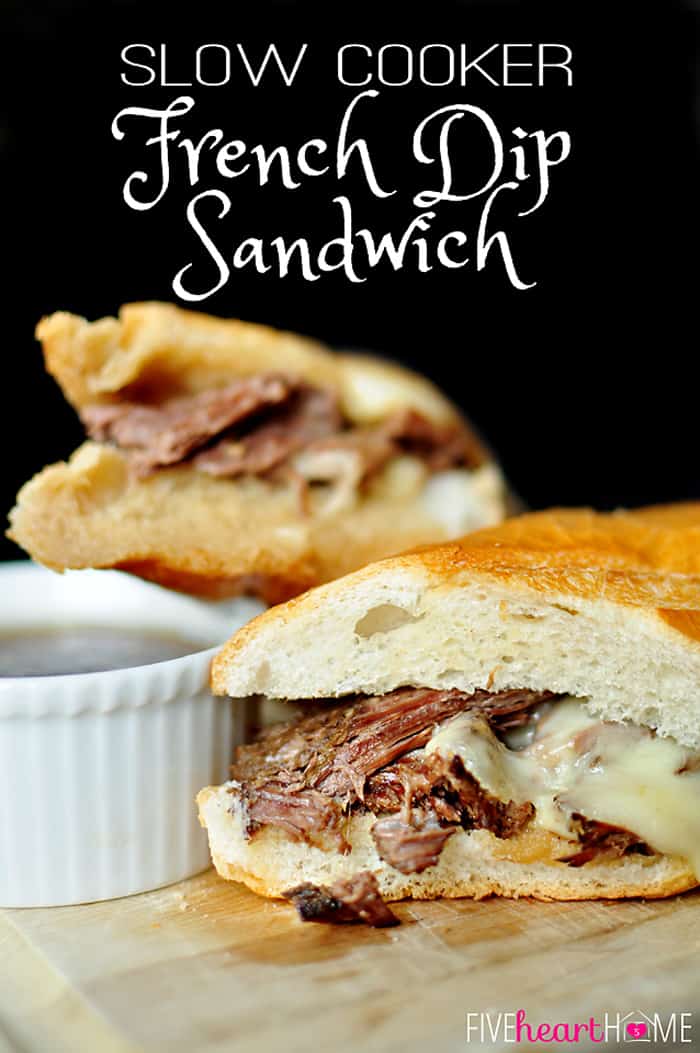 Drumroll, please…
Five Heart Home's most popular recipe of 2013,
based on your pageviews, pins, and enthusiastic comments, is:
This recipe has only been on the site for a little over a month, but in that short time, it has become our most viewed and highest pinned recipe of the year! I hope many of you enjoyed it at your Thanksgiving and Christmas celebrations, and I have a feeling it's going to make an appearance at quite a few New Year's Eve parties tonight. If you haven't tried it yet, add it to your list for 2014!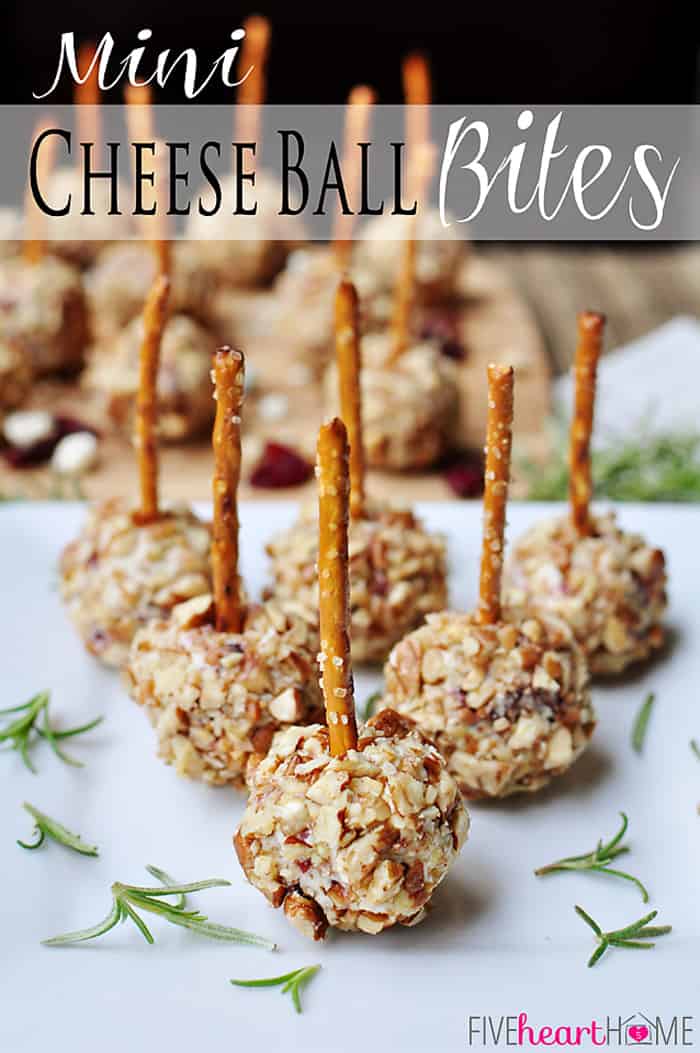 I just want to take this opportunity to thank all of you for visiting, commenting, pinning, and sharing our recipes and posts in 2013! Five Heart Home has only been around for 7 months now, but in that time, it's seen exponential growth because of YOU! It makes me so happy to hear that people are trying and enjoying the recipes, printables, and other ideas shared here. I have lots of new recipes and fun ideas in store for 2014, so I hope you'll check back often. 🙂 And as always, if there's anything that I can do to improve this site for you, or any particular recipes that you'd like to request, I'd love to hear your input!
Wishing each and every one of you a happy, healthy, safe, and blessed 2014!