The end of another year means it's time to round up Five Heart Home's Top 20 Recipes of 2017! Any guesses as to which recipes made the cut???

Every December, just before New Year's, I comb through Five Heart Home's website analytics to figure out which recipes posted over the past year were the most popular. It's always fun to see which posts and recipes resonate with y'all the most, so read on to find out if any of your favorites made the list…and which recipe made it all the way to #1!
#20 ~ Ground Beef, Egg, & Cheese Breakfast Casserole
This savory breakfast casserole features ground beef (or turkey) seasoned to taste like breakfast sausage for a low-carb, lightened-up egg bake. It's a great way to start the day with a pack of protein, and since it reheats beautifully, you can whip up a dish of it on the weekend for quick and easy breakfasts all week long!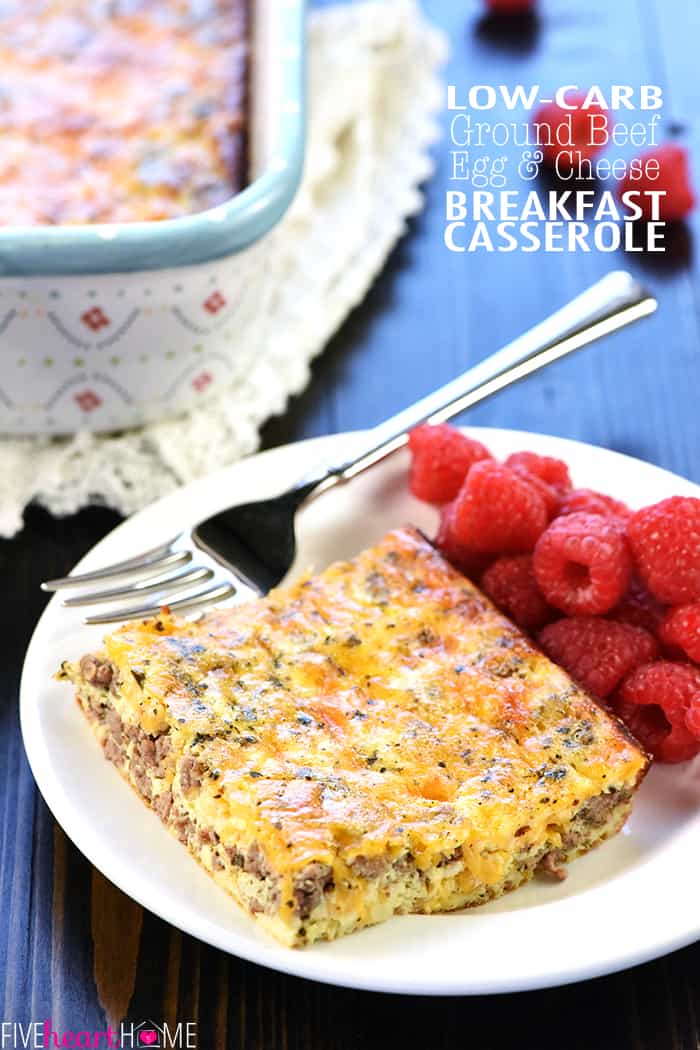 #19 ~ Lemon Sugar Cookie Bars
Inspired by my popular Lemon Sugar Baked Donuts and adapted from my scrumptious Chewy Snickerdoodle Bars, these sunny lemon bars are flavored with lemon zest and topped with crunchy sparkling sugar for a yummy, easy-to-make treat!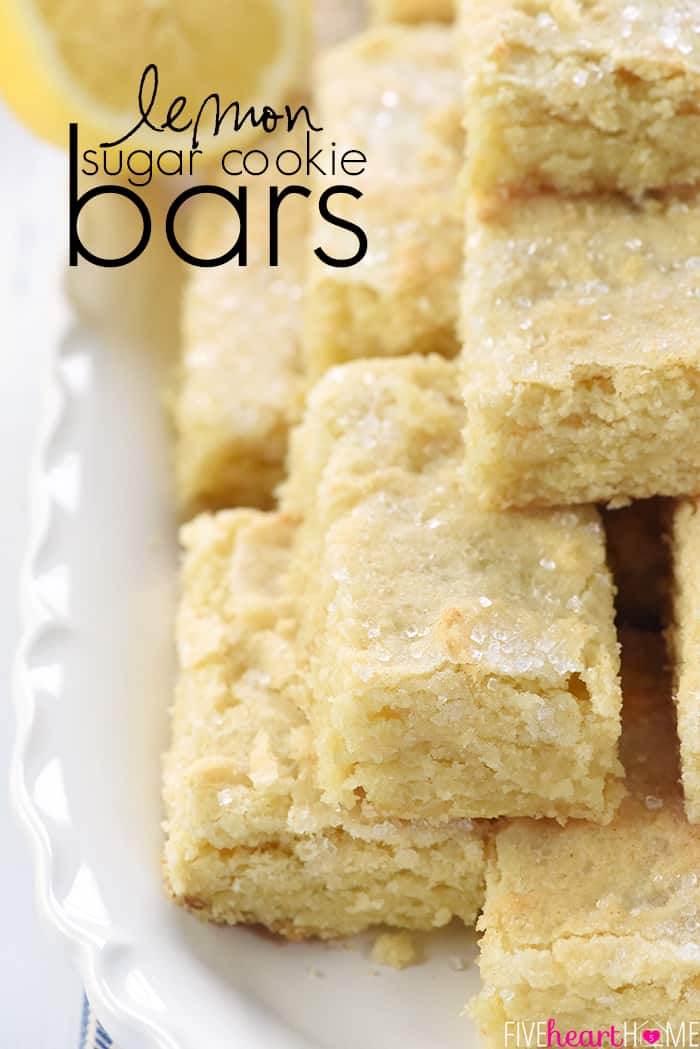 #18 ~ 20-Minute Lasagna Tortellini Soup
It's hard to beat a 20-minute dinner recipe, and that's exactly what this comforting soup is…and it's loaded with the delicious flavor of lasagna by using hearty shortcut ingredients, from quick-cooking ground beef to frozen tortellini to jarred marinara sauce.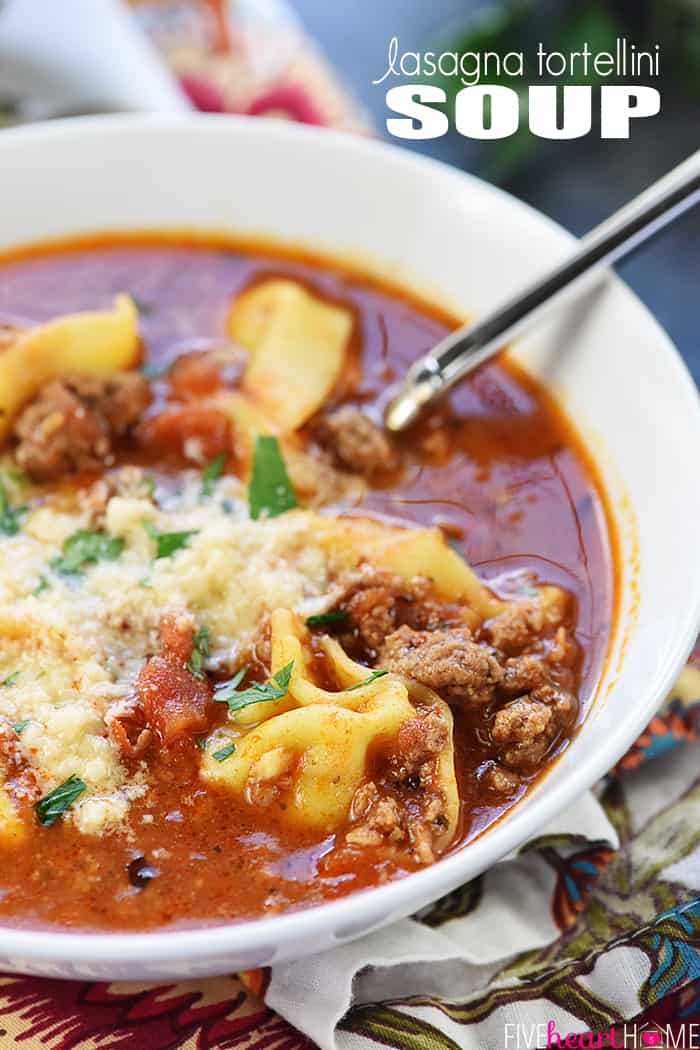 #17 ~ Easter Salad
Since I previously shared a Thanksgiving salad and a couple different holiday salads, it was only a matter of time before I concocted an Easter Salad. Strawberry Goat Cheese Salad with Toasted Almonds & Lemon Honey Vinaigrette would be a beautiful, delectable addition to your Easter menu or any spring or summer meal!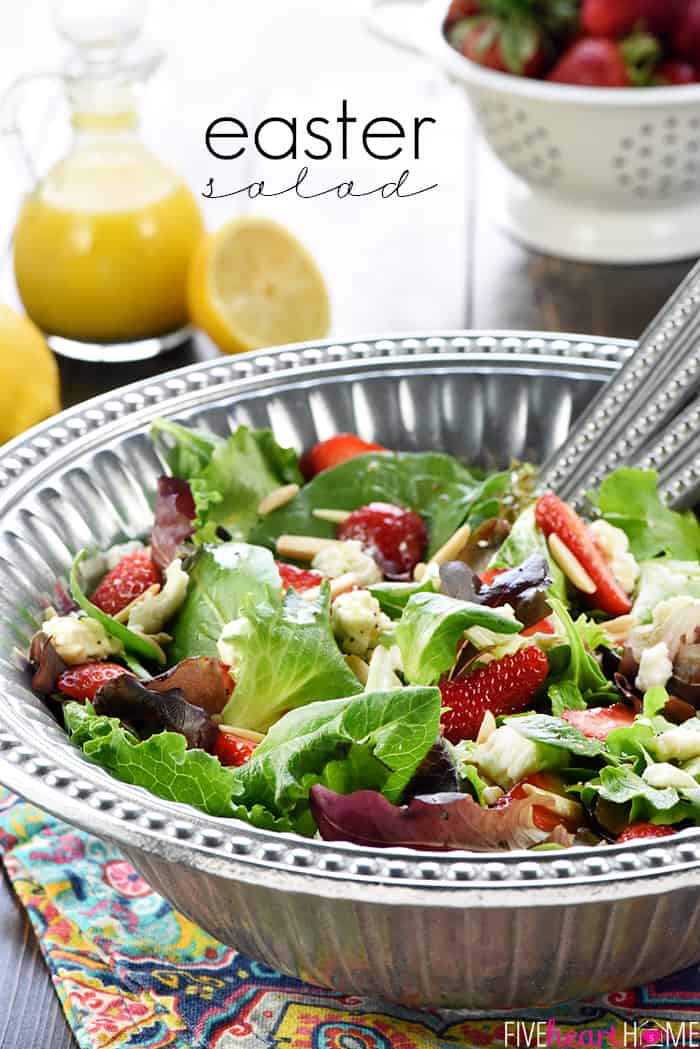 #16 ~ Bird's Nest Mini Oreo Cheesecakes
From a spring salad to a spring dessert, each of these cute little muffin pan cheesecakes features a whole Oreo cookie as the crust and a simple, cookie-studded cheesecake filling. Top 'em with chocolate shavings and candy eggs for a sweet treat that's worthy of your Easter table!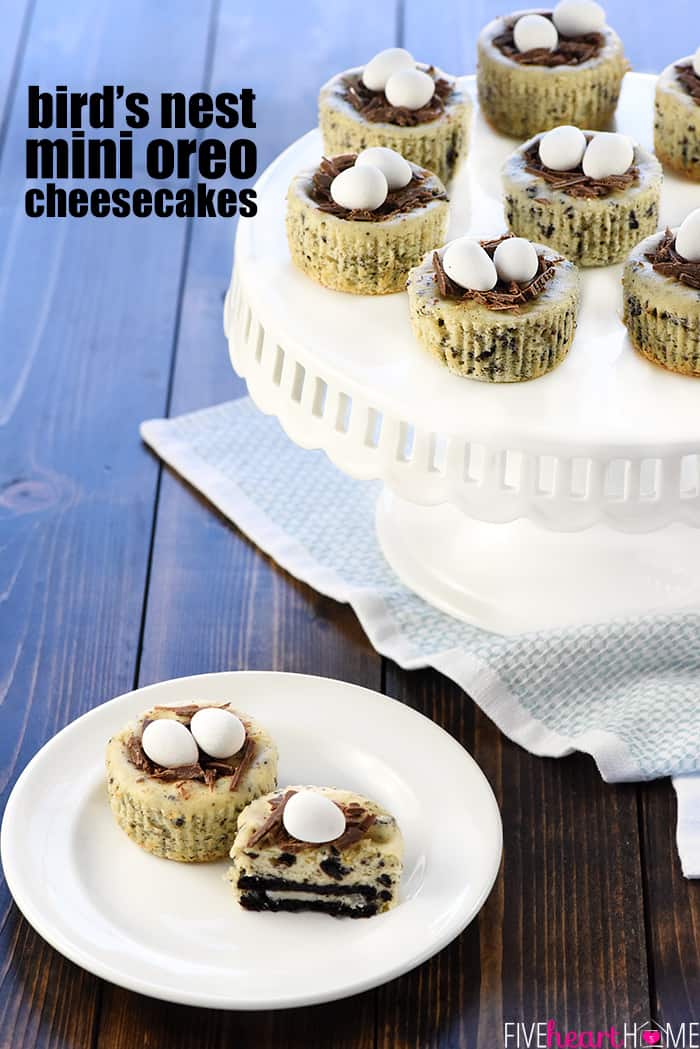 #15 ~ Strawberry Cream Cheese Frosting
One of Five Heart Home's most popular recipes of all time is Cream Cheese Frosting, and for good reason…it's effortless to make and positively scrumptious. So last spring, I decided to put a fruity spin on a beloved classic. That being said, there's a secret ingredient to make sure the berries don't end up watering down the frosting. Have y'all had a chance to try this one yet???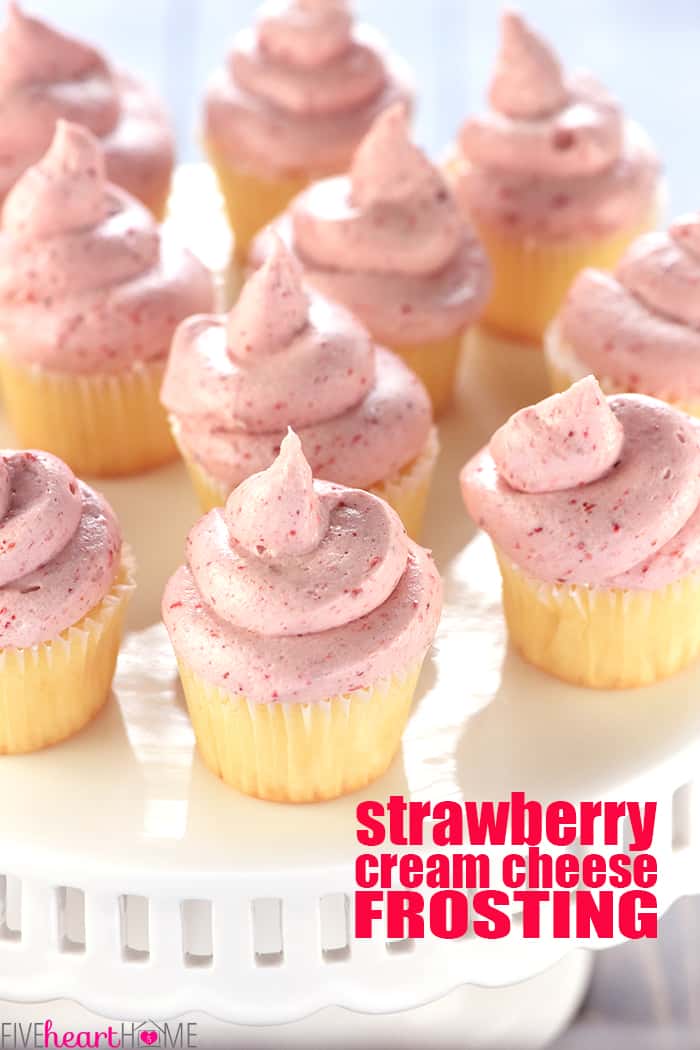 #14 ~ Summer Peach Cake
Speaking of fruit, this next recipe is one of my personal favorites from the past year! I made it countless times last summer, and once peach season had passed, my family was missing its deliciousness so I adapted it to be made with apples. This cake is just that good, y'all, especially for being so simple.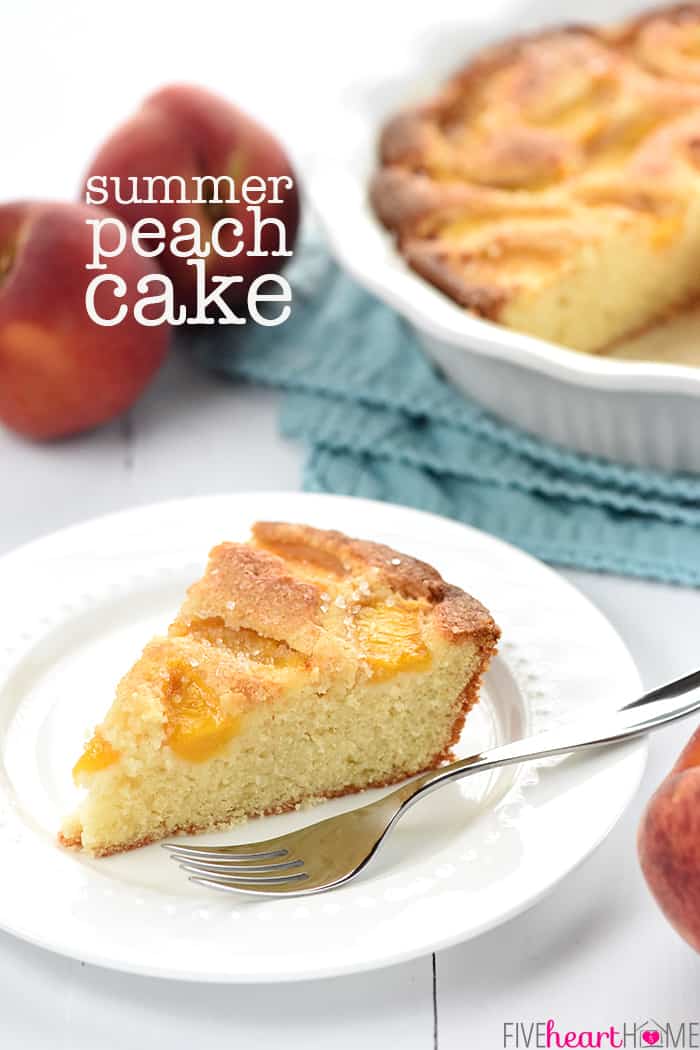 #13 ~ Easy Christmas Shortbread
This recipe gets major kudos for garnering the most pageviews in the shortest period of time this past year. After all, it ended up being the 13th most popular recipe of 2017 and it was posted less than a month ago! I think what made these Easy Christmas Shortbread cookies such an instant hit is the fact that they're festive and fun but oh so quick and simple to make. And who doesn't love shortbread? Or for that matter, sprinkles??
Even if it's not the holiday season, you can make these cookies with regular rainbow sprinkles instead of red and green ones (or use specific colors of sprinkles to match any holiday/season!). And there are also pistachio and coconut versions of these shortbread cookies in case you're <gasp> not into sprinkles.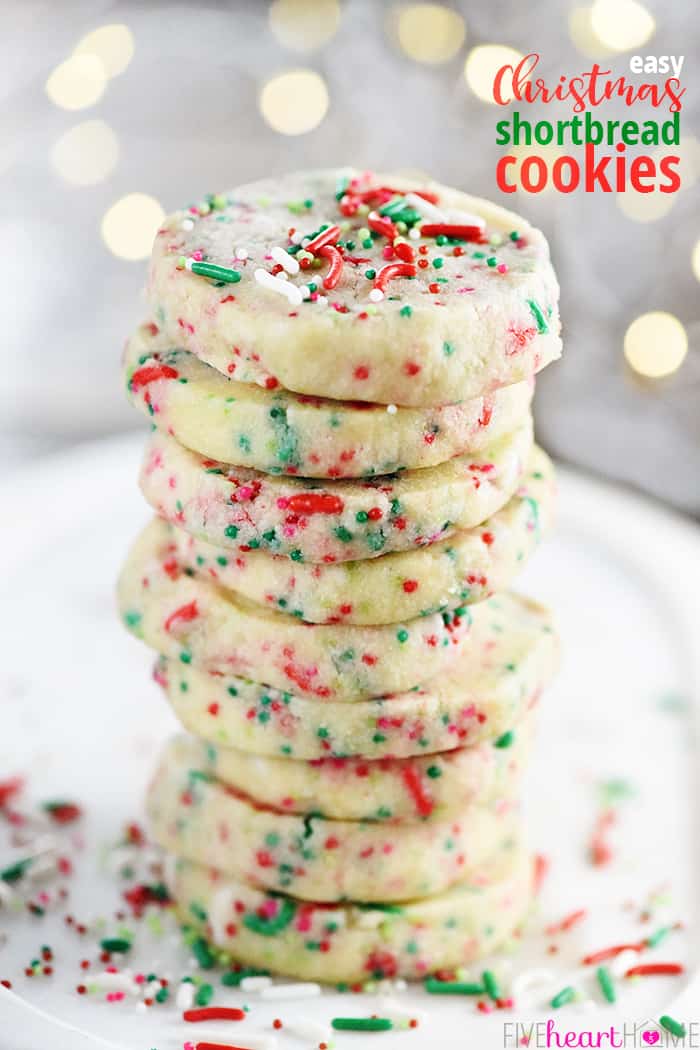 #12 ~ Soft-Baked Banana Oatmeal Bars
A homemade version of those store-bought, soft and chewy oatmeal squares, these Soft-Baked Banana Oatmeal Bars are loaded with wholesome ingredients and make a yummy, portable breakfast or snack!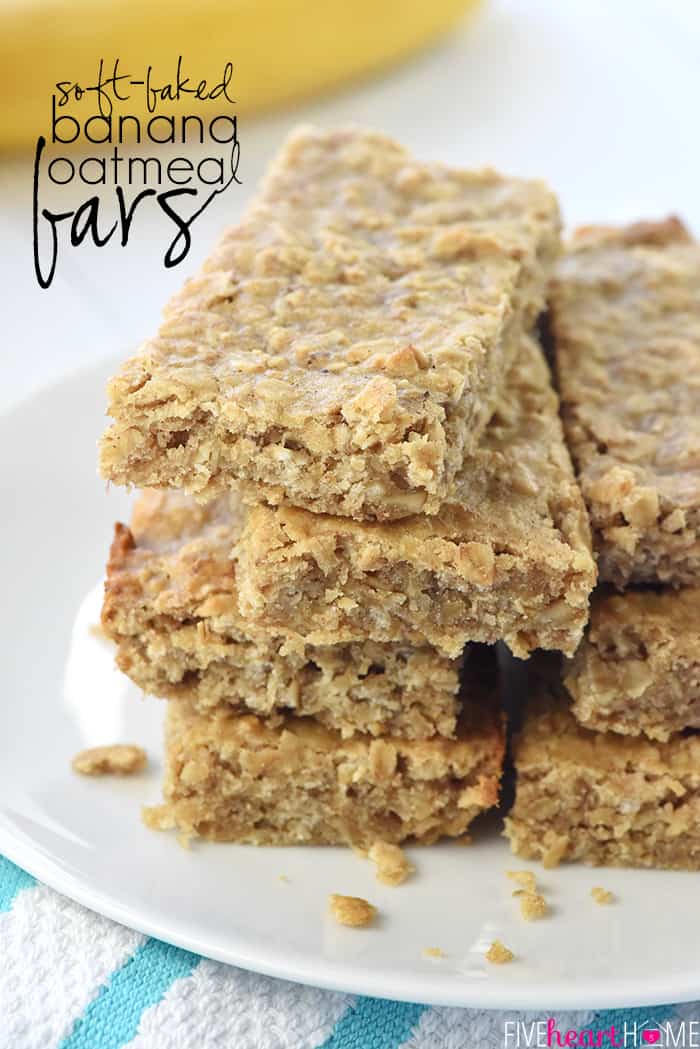 #11 ~ Baked Parmesan Yellow Squash Rounds
Several years ago, I shared two-ingredient Baked Parmesan Zucchini Rounds, which went on to be Five Heart Home's 2nd most popular recipe of all time. This past summer, I decided to try the same simple (so-easy-it's-really-not-a-recipe) application on our abundance of yellow summer squash. And what do you know…my family loved it and so did y'all!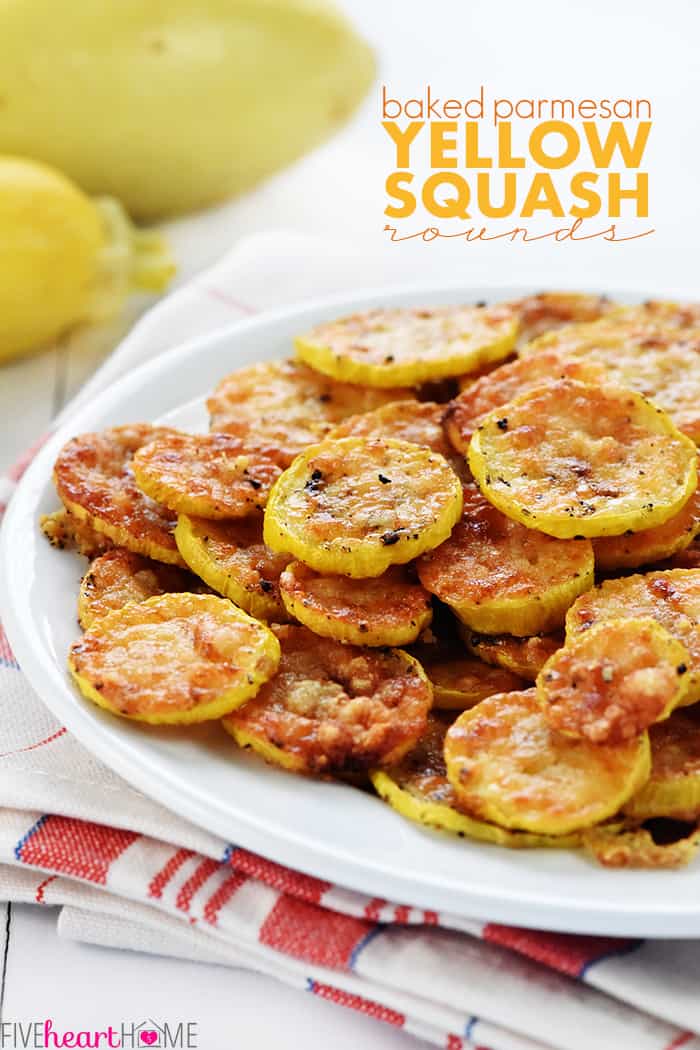 #10 ~ Cheesy Garlic Roasted Potatoes & Asparagus
What says spring like new potatoes and asparagus? This easy, one-pan side dish recipe makes a gorgeous, tasty addition to a special holiday meal (I'm looking at you, Easter) or a regular weeknight dinner any time o' year.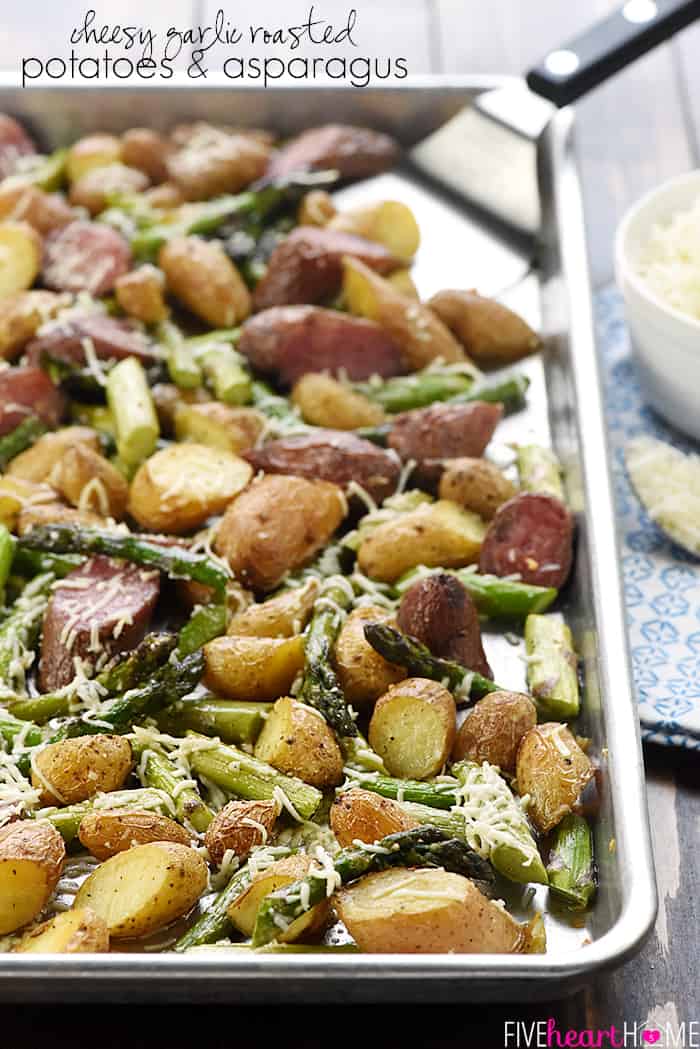 #9 ~ Creamy German Cucumber Salad (AKA, Gurkensalat)
I lost my 96-year-old German Oma this past year, so it warms my heart that this authentic Gurkensalat made the Top 10. But really, it's no surprise…this fresh and flavorful side dish featuring thinly sliced cucumbers in a sour cream and dill dressing is simply delicious.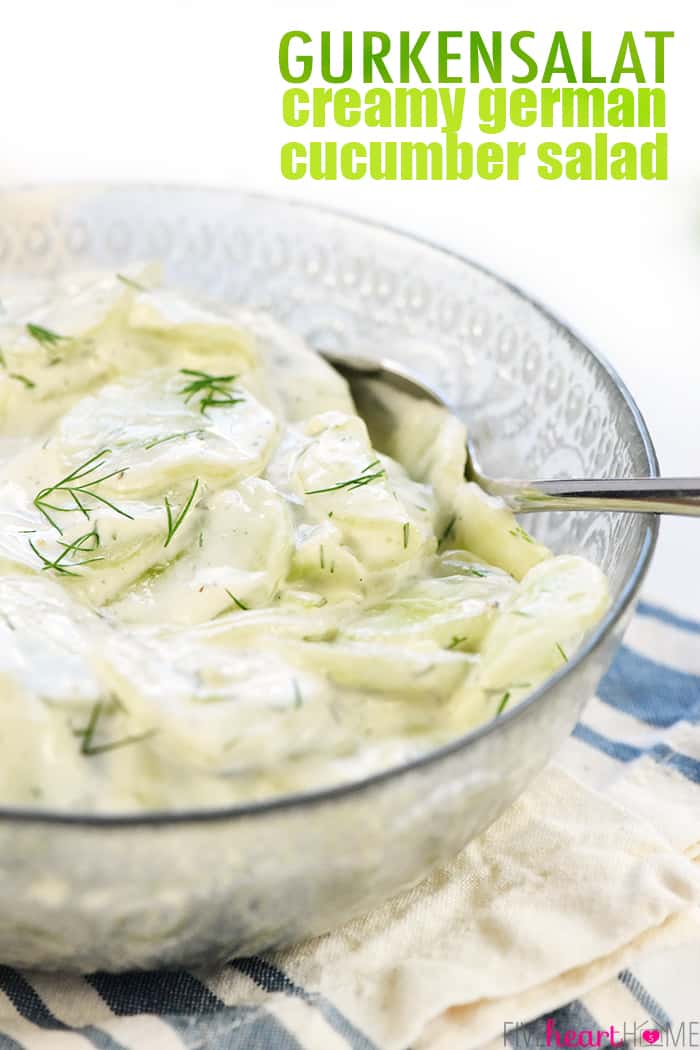 #8 ~ Creamy Salsa Dip
Creamy Salsa Dip is light in calories, bursting with flavor, and easy to make with only four simple ingredients — salsa, Greek yogurt, taco seasoning, and fresh cilantro! As Ina would say, how easy is that?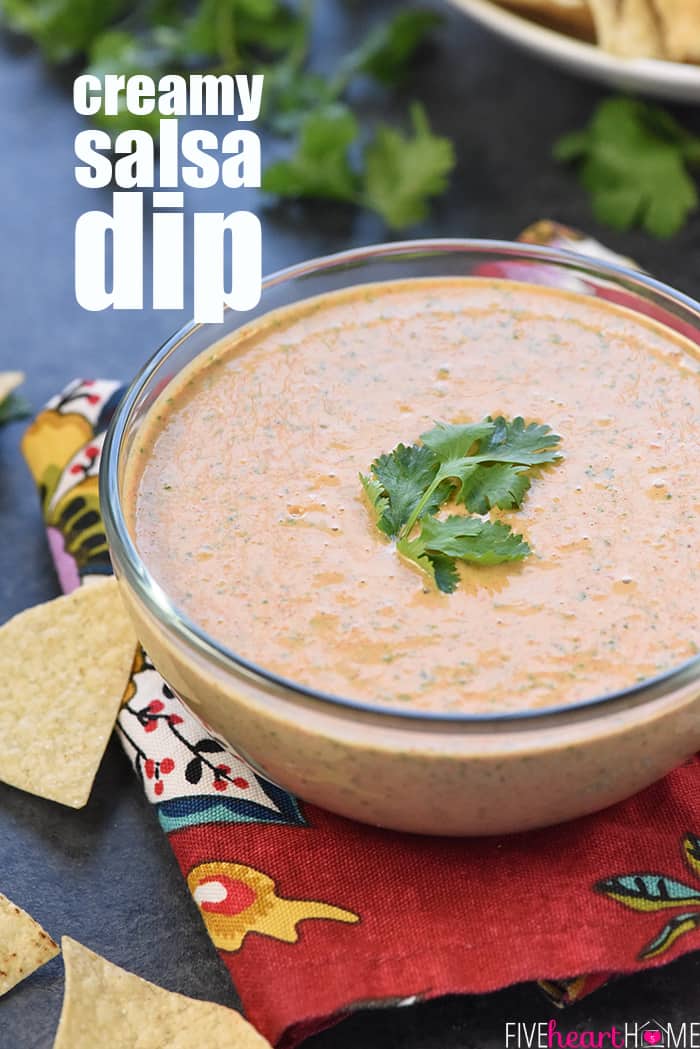 #7 ~ Fiesta Pasta Salad
This zesty pasta salad is one I could (and do) eat all summer long. It's loaded with corn, black beans, tomatoes, jalapeño, cilantro, and a fresh lime vinaigrette. In other words? YUM.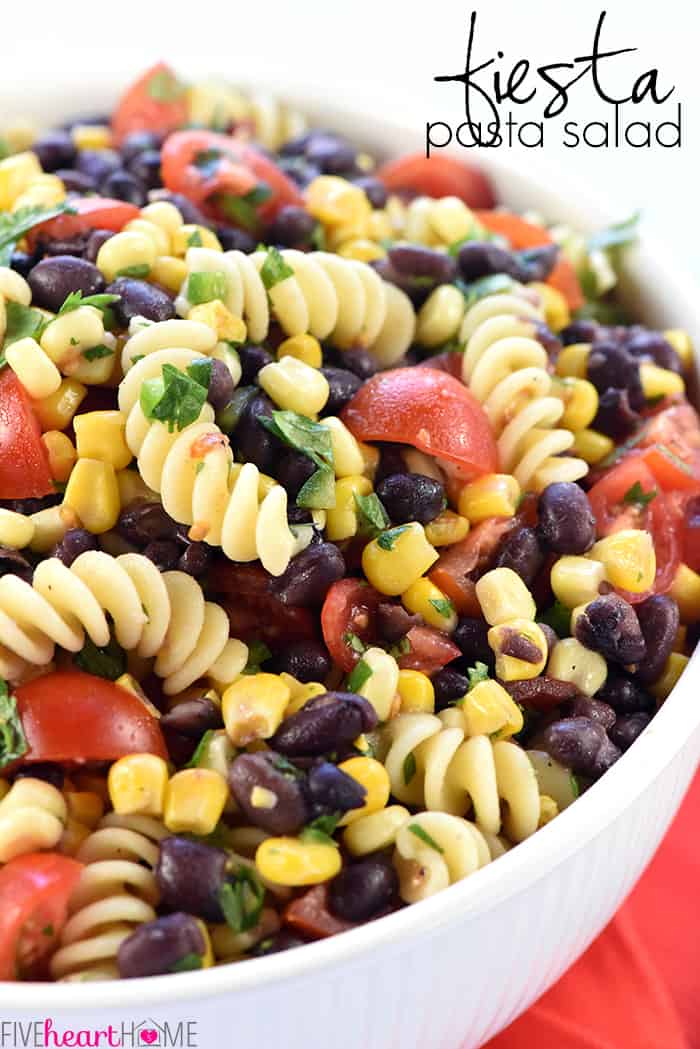 #6 ~ Homemade French & Catalina Salad Dressing
I set out to create a perfect homemade French dressing…and along the way, I concocted a tasty Catalina dressing as well. Don't you love a good two-for-the-price-of-one recipe?? Both of these salad dressings are sweet, tangy, and versatile in their applications…but best of all, you get to control the ingredients!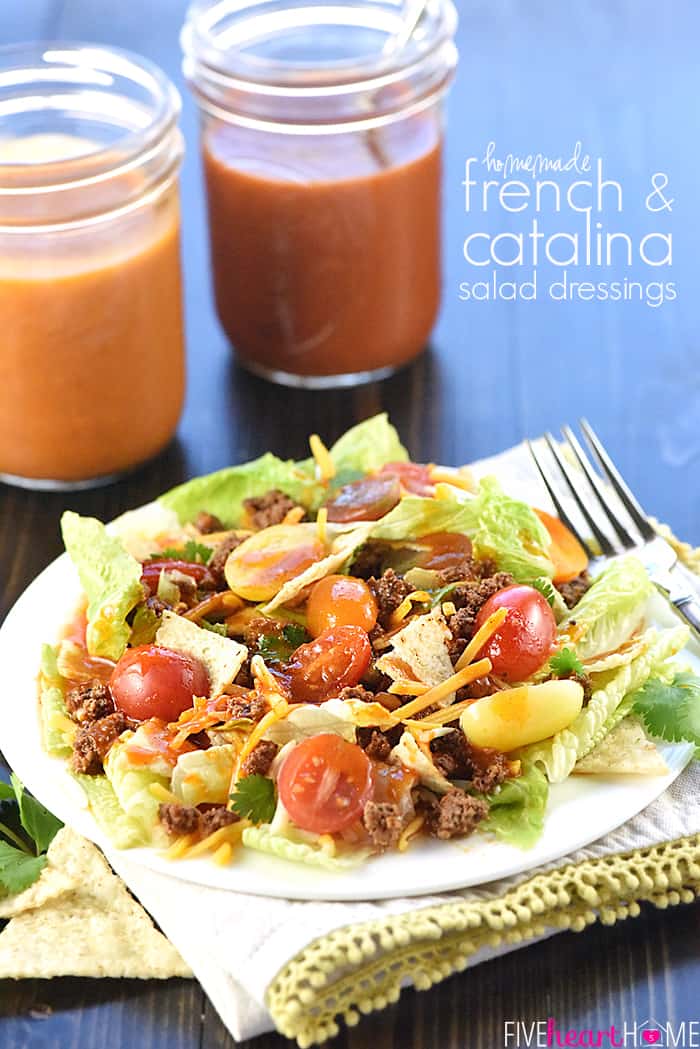 #5 ~ Healthy Chocolate Almond Banana Smoothie
This silky, decadent Chocolate Almond Banana Smoothie is a healthy, filling breakfast or snack, loaded with bananas, almond butter, Greek yogurt, oats, and chia seeds for a boost of protein, vitamins, calcium, and fiber…perfect for those upcoming New Year's resolutions!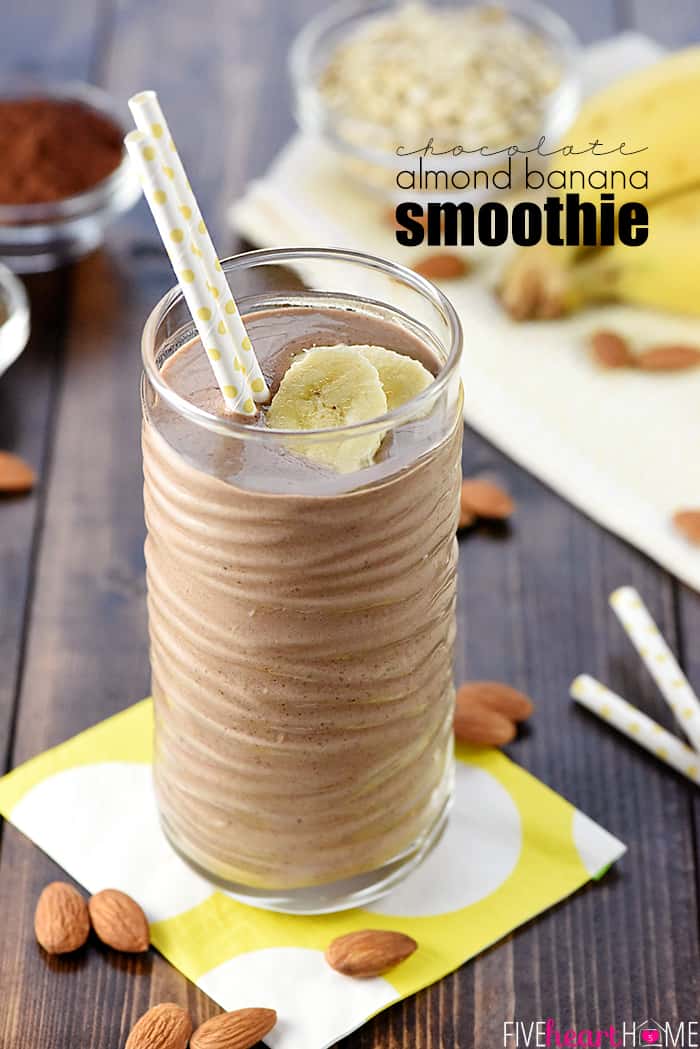 #4 ~ Stovetop Tuna Noodle Casserole
You gotta love a one-pan dinner that comes together in under 20 minutes using staples from the pantry and the freezer. And this yummy Stovetop Tuna Noodle Casserole features an effortless, from-scratch white sauce, no less!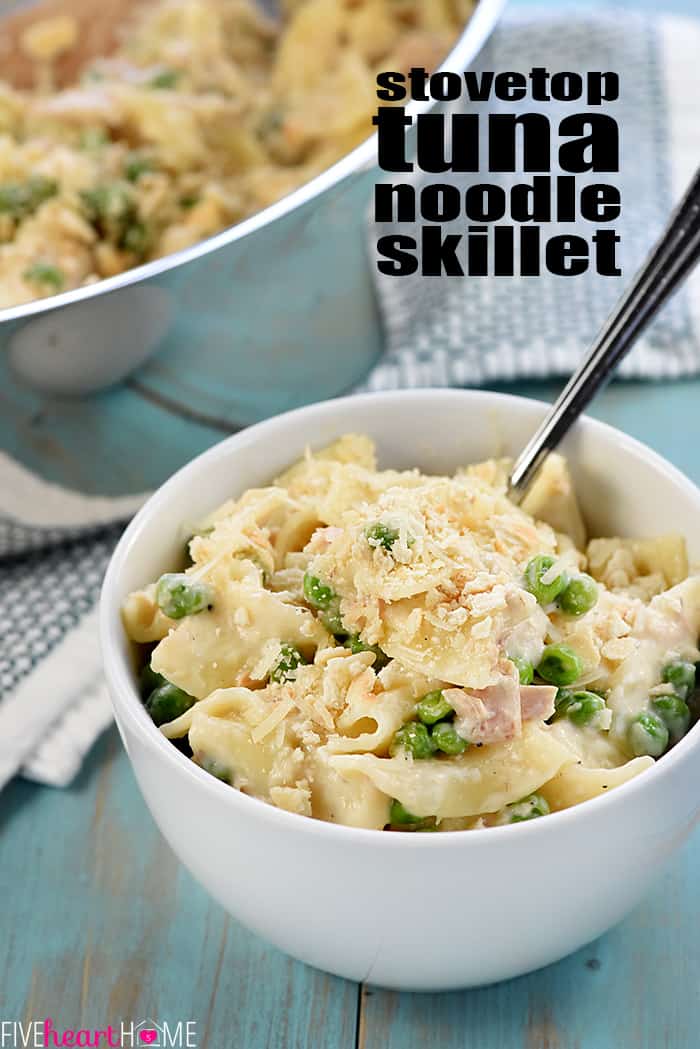 #3 ~ Marinated Tomatoes
As we reach the top three recipes of 2017, is it any wonder that these gorgeous, vibrant Marinated Tomatoes made the list?! Ripe, juicy tomatoes dressed with olive oil, red wine vinegar, onion, garlic, & fresh herbs make for a zippy summer salad.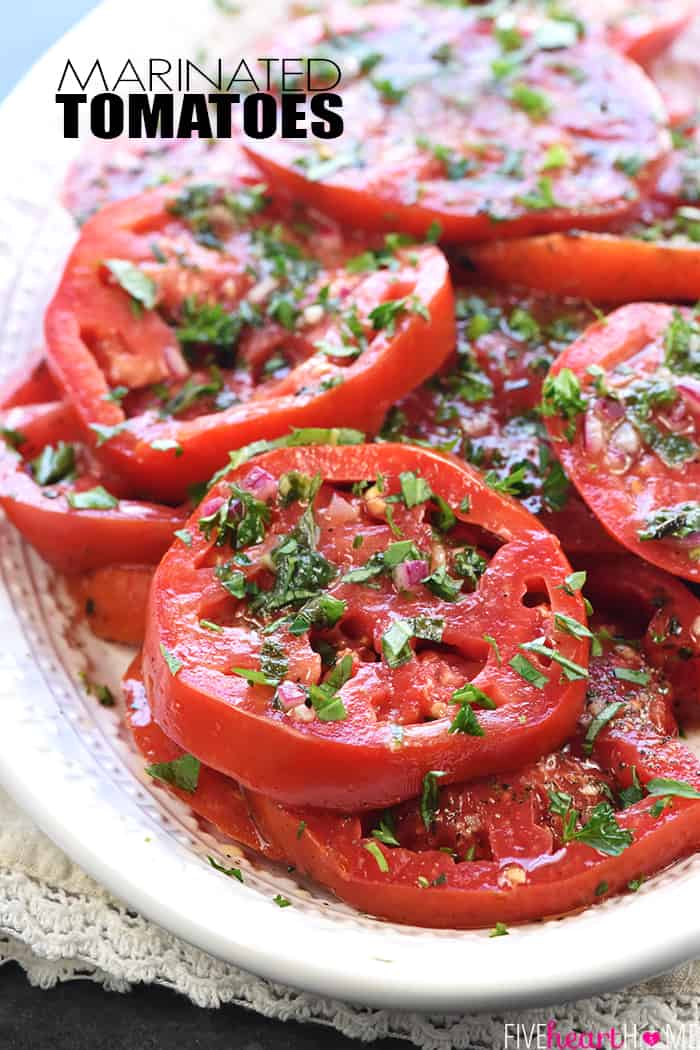 #2 ~ One-Pan Asian Beef & Rice Skillet
This homemade Hamburger Helper copycat is a quick and easy dinner recipe requiring a simple list of all-natural ingredients, only one pan, and under 30 minutes to make from start to finish! My kiddos this one so I make it all the time.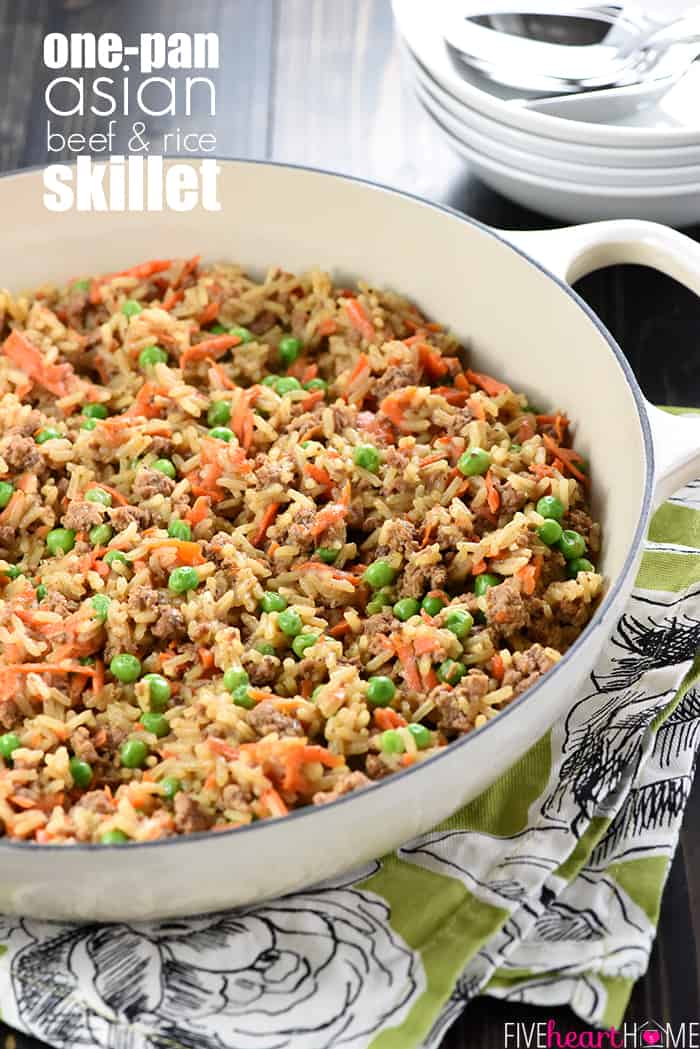 And now, for Five Heart Home's most popular recipe of 2017…
#1 ~ Banana Bread Baked Oatmeal
This was actually the first recipe I shared last January…and turns out, it was also y'all's favorite of the year (by quite a large margin, in fact)! This is the seventh different baked oatmeal recipe I've posted on Five Heart Home, and you can find all of the variations linked at the bottom of the Banana Bread Baked Oatmeal post. I adore baked oatmeal (obviously — heh) because it's a wholesome, filling breakfast that can be made ahead of time and reheated in individual portions on busy weekday mornings. I'm so glad to know that y'all agree! Guess I better start thinking of a new baked oatmeal flavor for 2018…?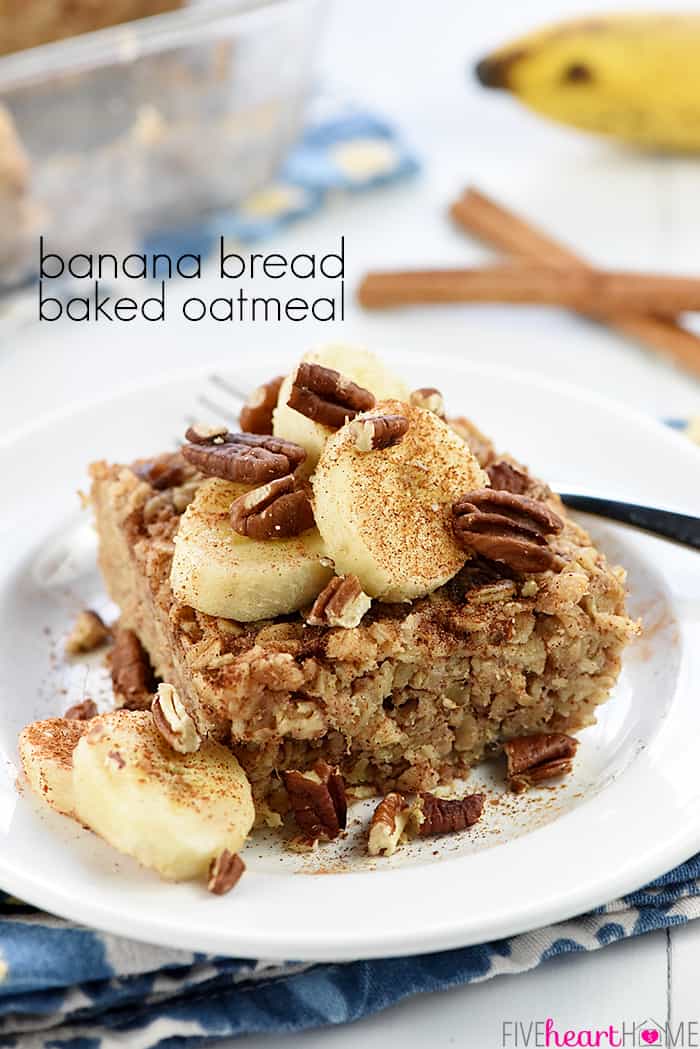 So there you have it…Five Heart Home's Top 20 Recipes of 2017!!! Did any of your favorites make the list? Or did this countdown give you any new recipes to try that you may have previously missed (or forgotten about)?
This Top 20 post is always one of my favorites to put together. I get to see which recipes most appeal to you, my loyal readers, and I get to thank y'all for another year of support. 4 1/2 years after starting this little ol' food blog, I never imagined it would become what it is today. Five Heart Home has evolved into not only my passion but my full-time job…and that's thanks to each and every one of you who visits the blog and makes my recipes and comments and likes and shares! I appreciate y'all more than I can express.♥
I've got some exciting things in store for Five Heart Home in the upcoming year — including lots of recipe videos, updating old recipes, as well as an entire blog makeover(!!!) — and I hope you'll stick around for the fun. So thanks again for an amazing 2017…and here's to even more quick & easy, family-friendly, real food recipes in 2018!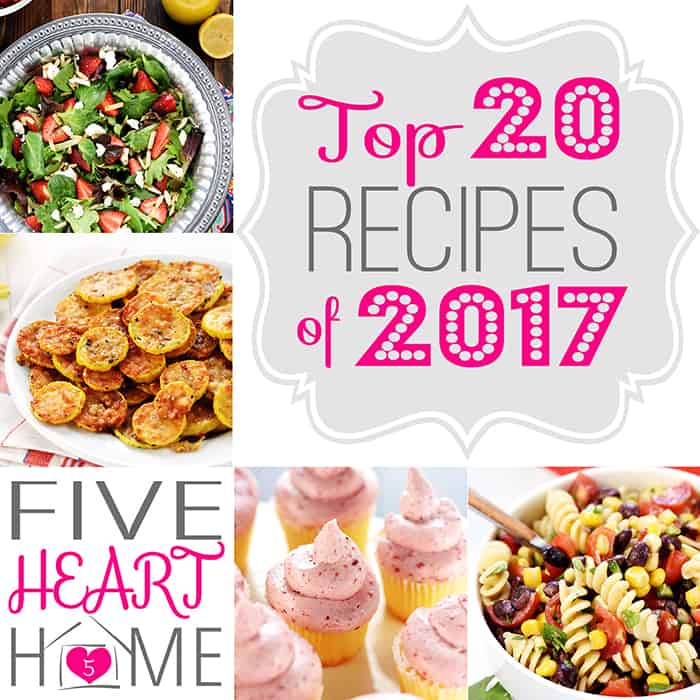 * * * * * * * * * *
The recipes highlighted above were the top new recipes posted in 2017. However, these weren't necessarily the recipes on the site that received the most overall traffic in 2017 — those recipes were often originally posted in 2016, 2015, 2014, or even 2013 (despite the less-than-stellar photography back then — ha). So after counting down the Top 20 Recipes of 2017, I think it's kind of fun to see which recipes held the same honor in years past. These recipes continue to remain highly popular today!
Five Heart Home's Top 20 Recipes of 2016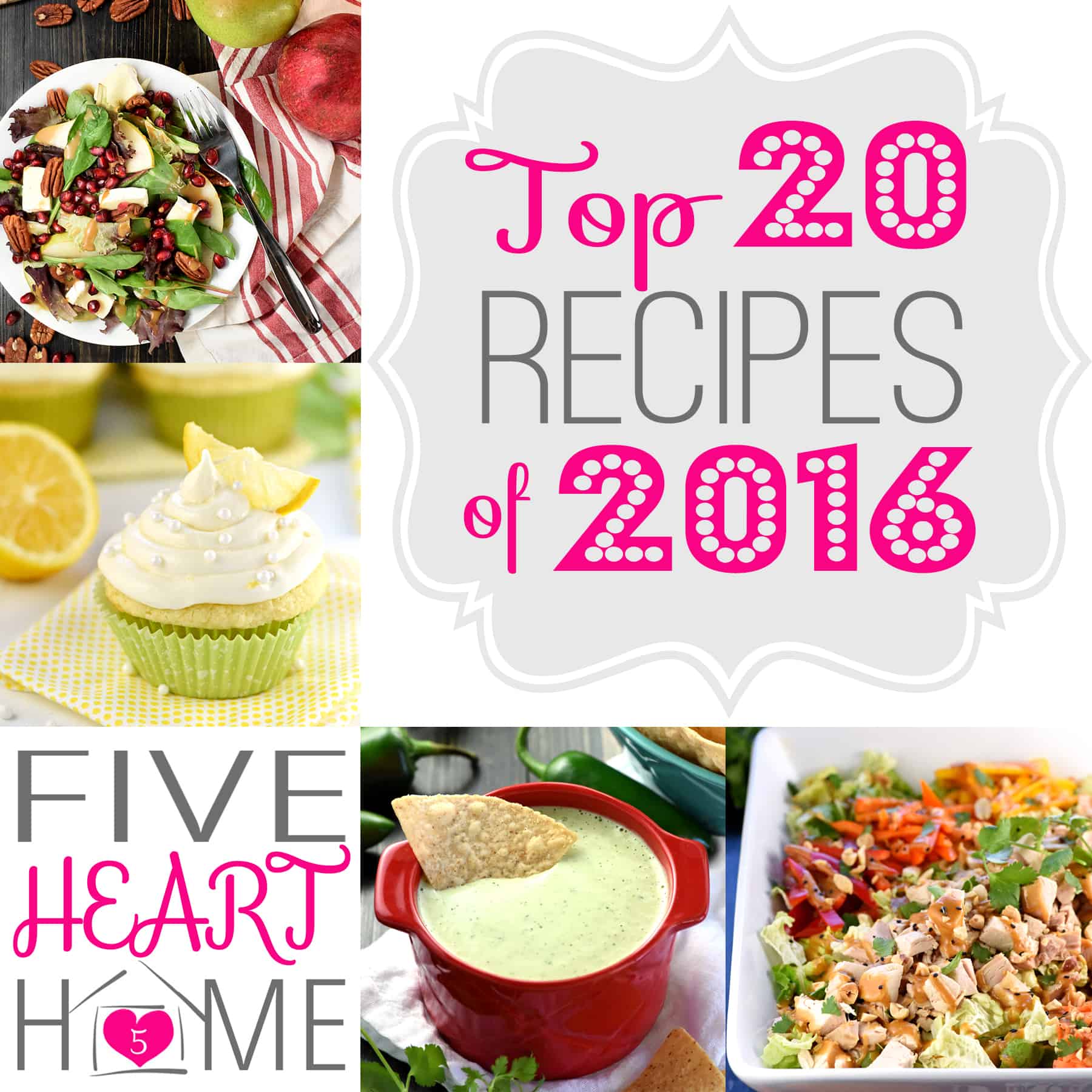 Five Heart Home's Top 20 Recipes of 2015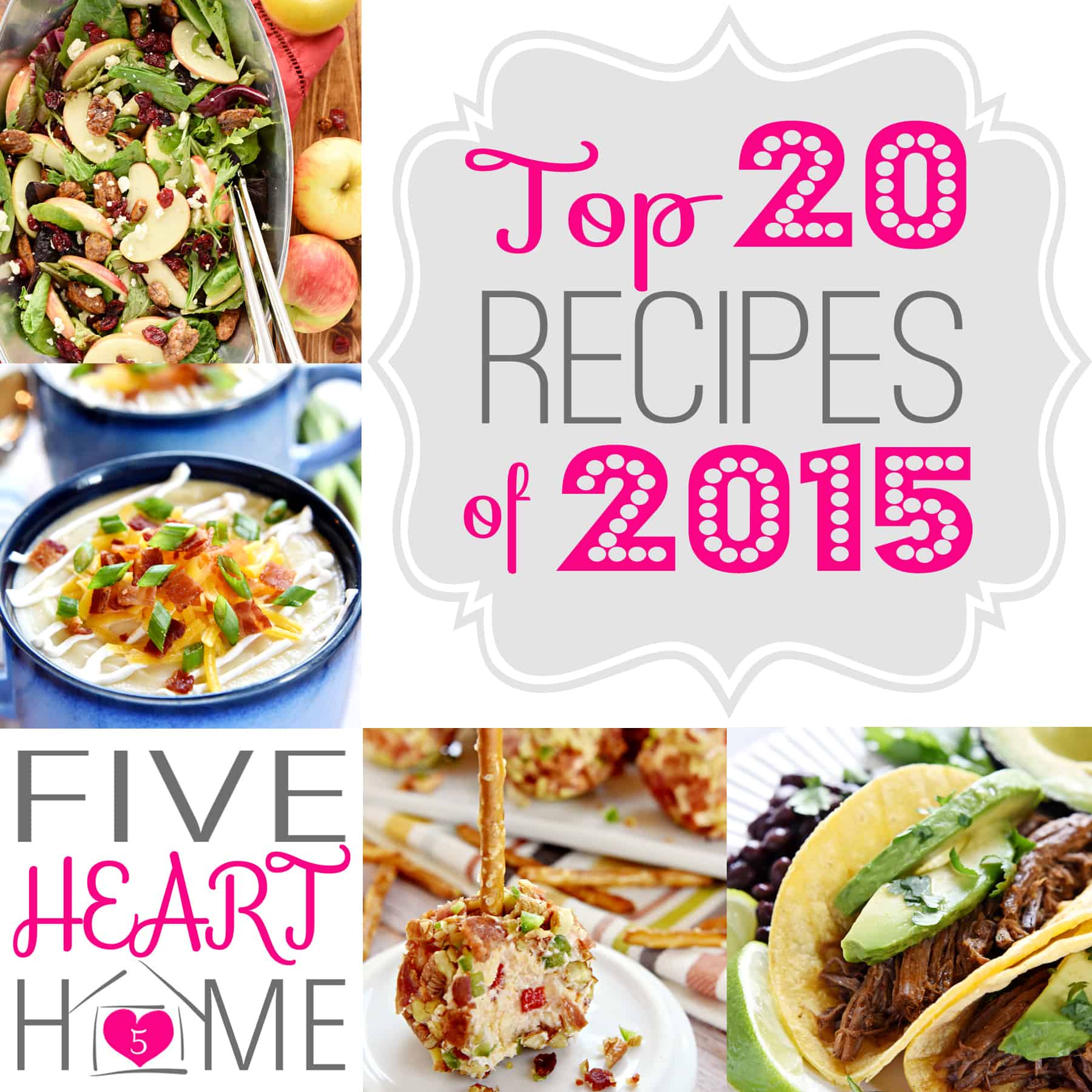 Five Heart Home's Top 20 Recipes of 2014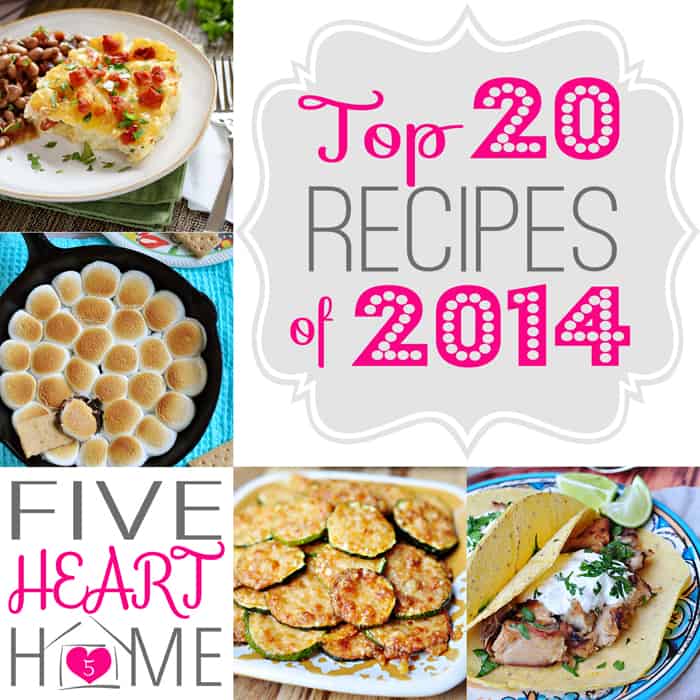 and
Five Heart Home's Top 20 Posts of 2013

Save