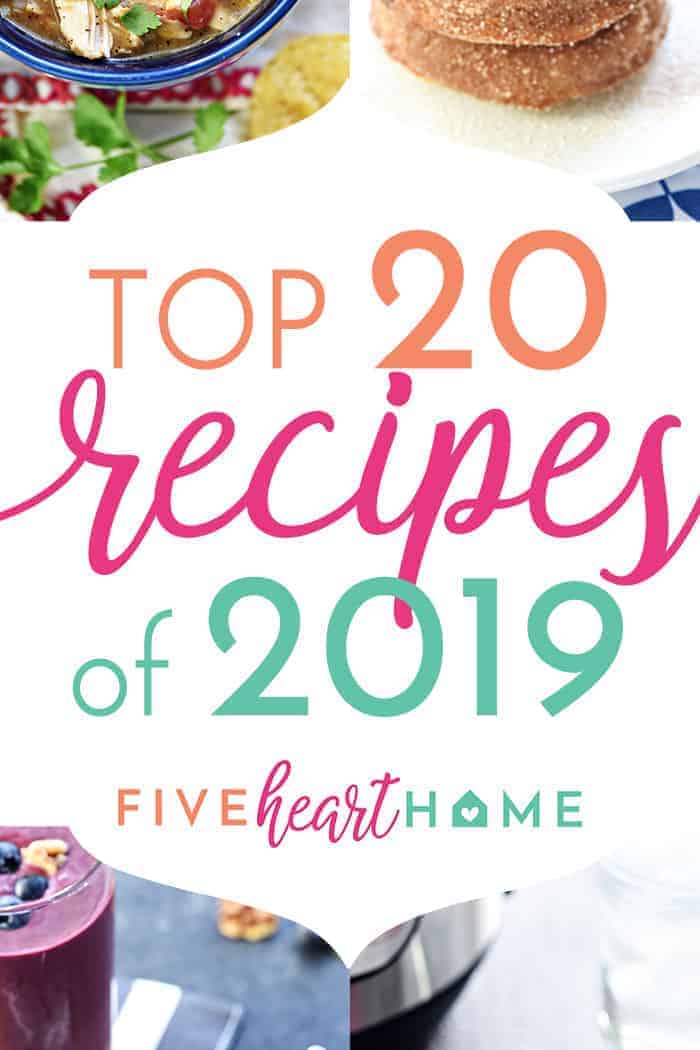 Happy almost-2020, friends! Before we ring in the New Year, I wanted to take a moment to share Five Heart Home's most popular new recipes of 2019!

It's always fun to study analytics at the end of the year to see which new recipes received the most traffic over the past twelve months.
And now I'm excited for you to scroll through the results and see if any of your favorites made the list!
#20 ~ Banana Pancakes
These scrumptious, wholesome pancakes are light and fluffy with crisp, golden edges and delicious banana flavor. And nobody would ever guess that they're made with 100% whole wheat flour!
#19 ~ Heart-Shaped Fruit Pizza
A heart-shaped sugar cookie crust is spread with cream cheese frosting and topped by glossy berries & cherries, making it a perfect Valentine's Day treat or dessert for any occasion!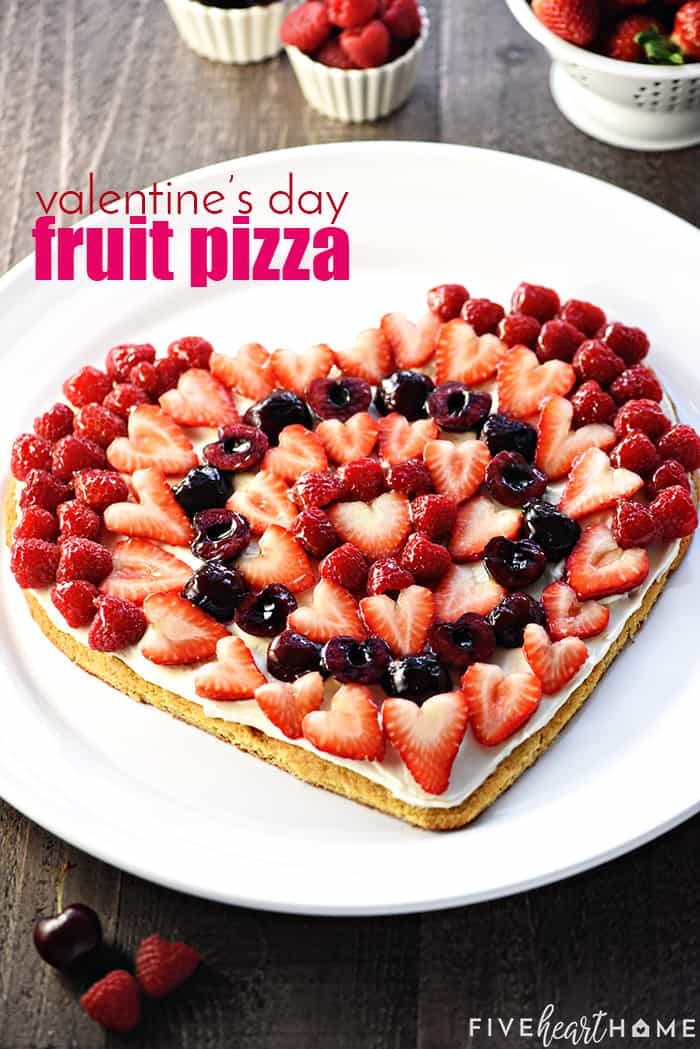 #18 ~ The BEST Basic Muffin Recipe
This plain, simple batter yields soft, yummy muffins that are easy to jazz up with your favorite add-ins…berries, diced fruit, chocolate, raisins, nuts, coconut, & more! For muffins that are infinitely customizable, this is the only recipe you'll ever need!
Made with whole wheat flour and sweetened with honey, this healthy, moist, tasty quick bread is the perfect way to use up abundant zucchini and overripe bananas!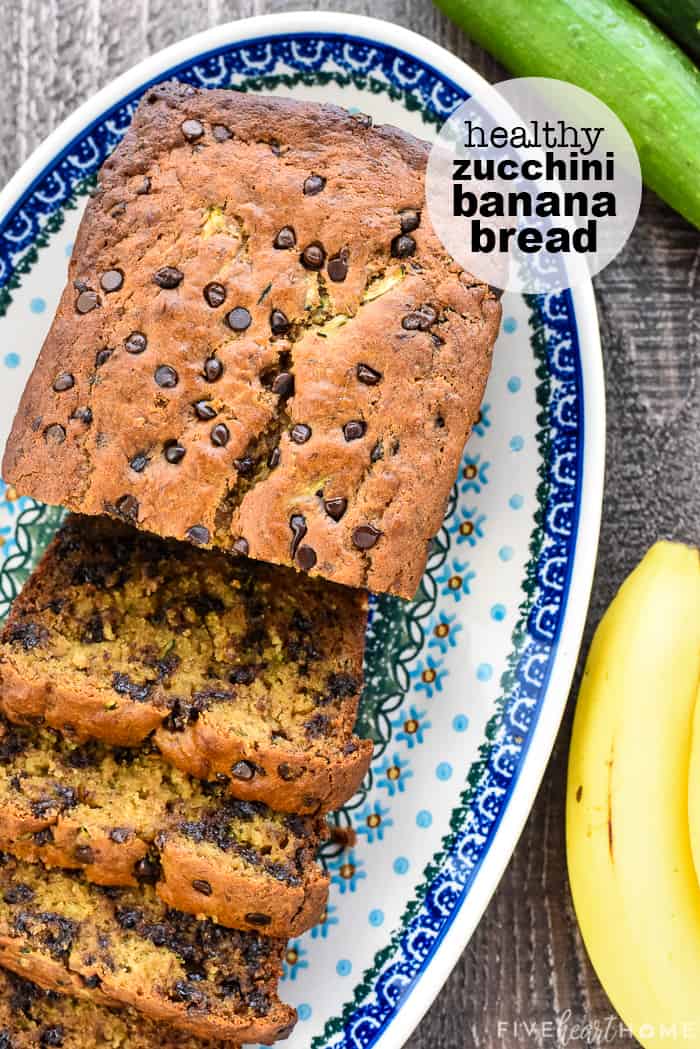 #16 ~ Bacon Cheeseburger Monkey Bread
This gooey, savory, pull-apart snack is loaded with ground beef, bacon, and cheddar…perfect for your upcoming Super Bowl festivities!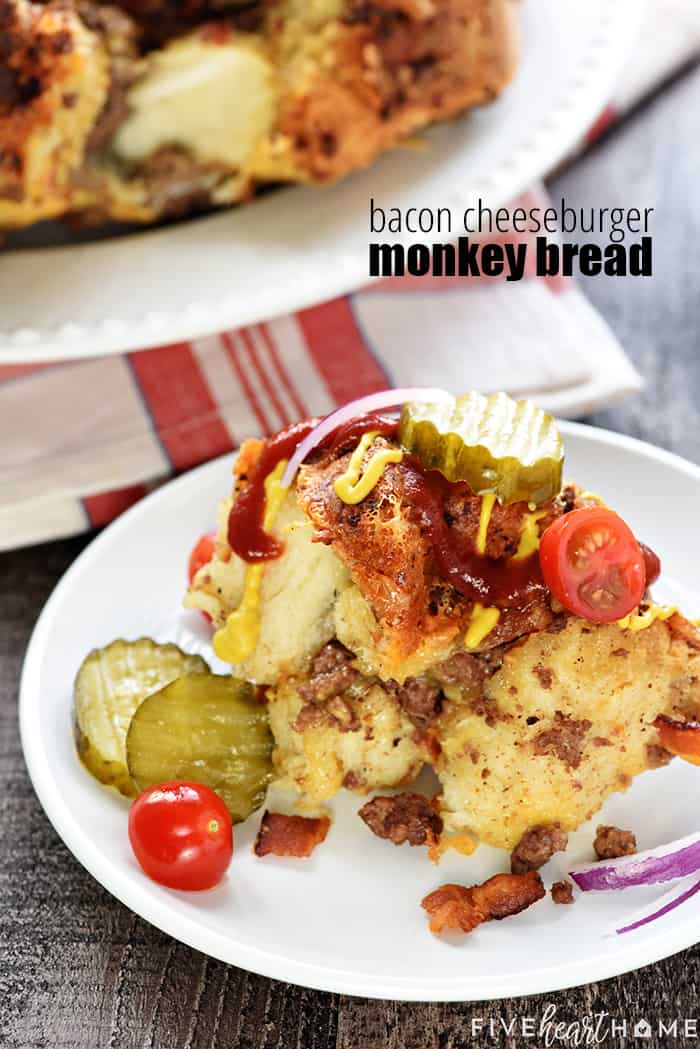 #15 ~ BBQ Chicken Soup
This easy, delicious soup recipe turned out even better than I'd hoped. It comes together quickly and really does taste just like BBQ Chicken Pizza!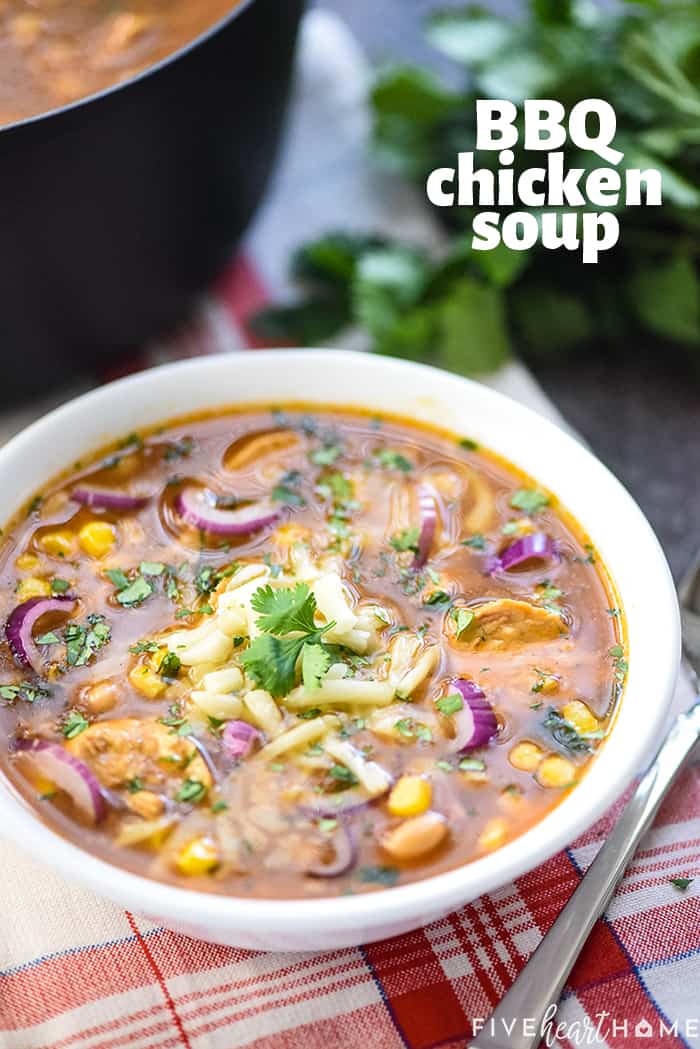 #14 ~ Chicken Pot Pie Casserole

For all of the flavor of Chicken Pot Pie without having to mess with a crust, you don't want to miss this mouthwatering casserole! It features a classic filling of tender chicken, potatoes, carrots, and peas in a savory gravy topped with fluffy homemade drop biscuits.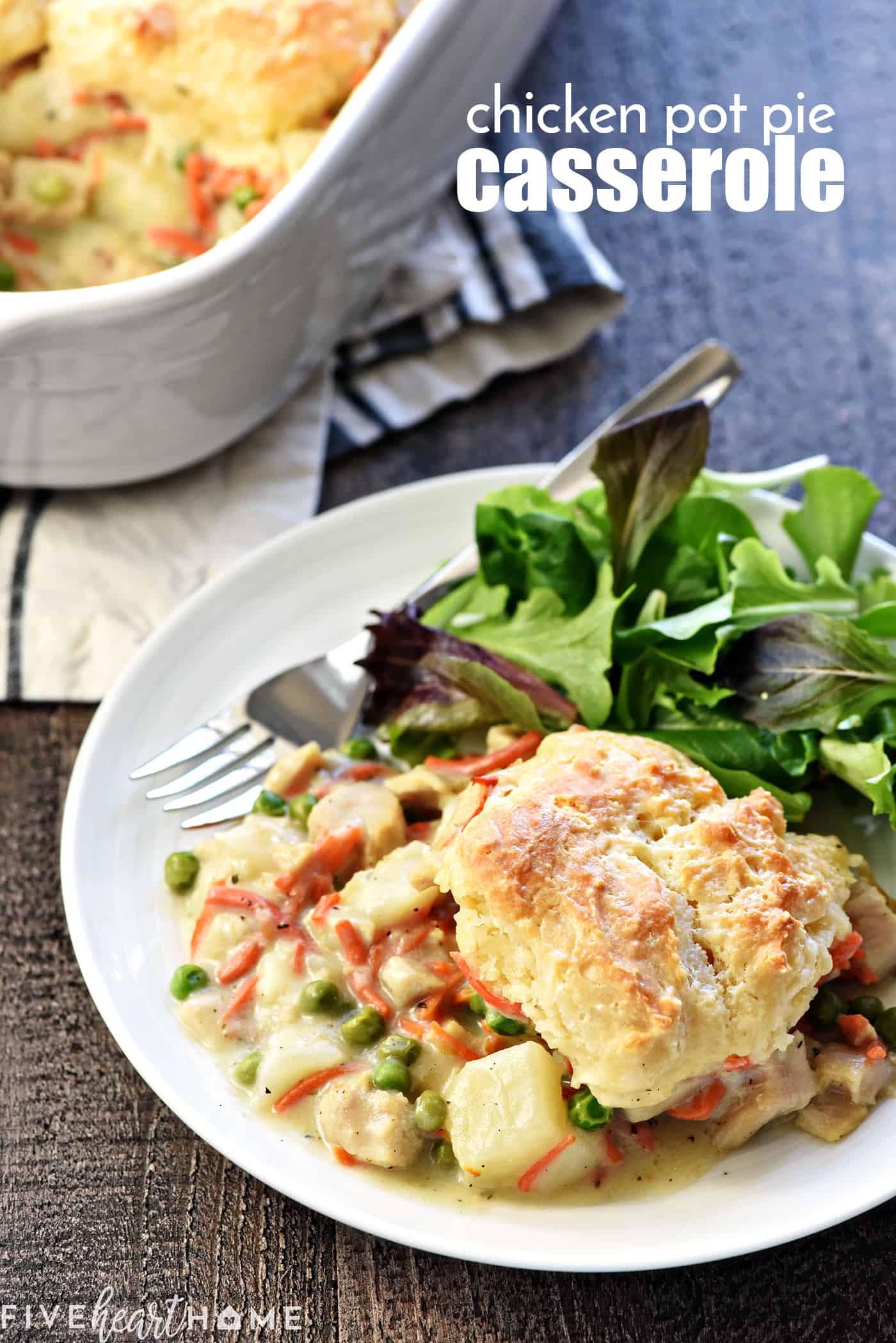 #13 ~ Greek Yogurt Dip

This all-natural, creamy, flavorful dip is loaded with non-fat Greek yogurt and fresh herbs for a healthy way to enjoy fresh veggies!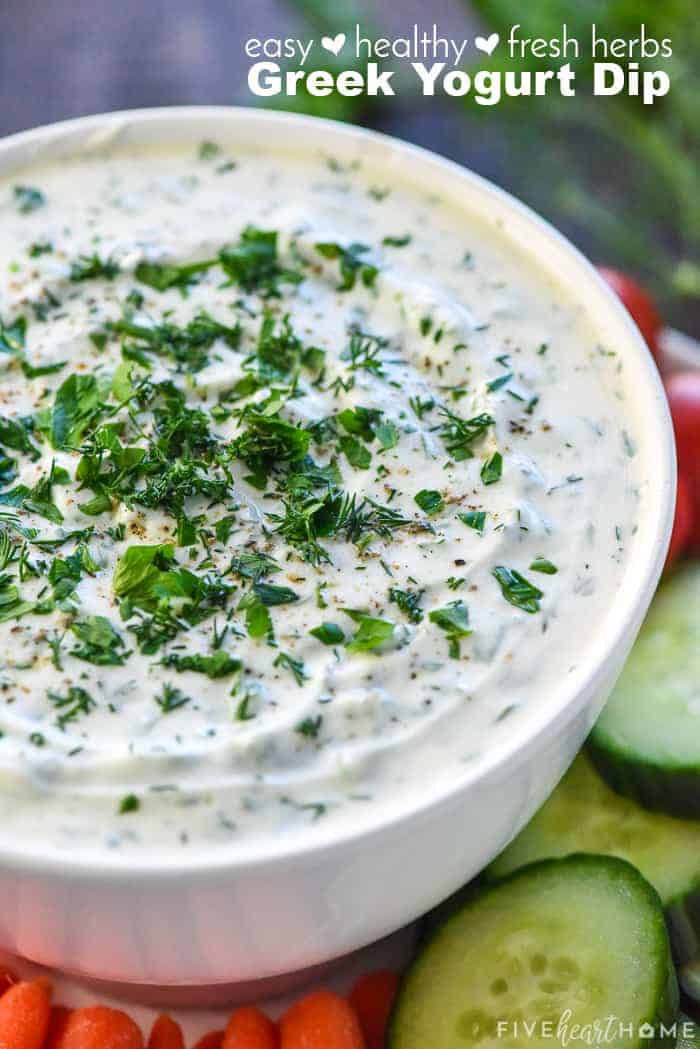 #12 ~ Blueberry Smoothie
Start the new year on the right foot with this nourishing, delectable Blueberry Smoothie! It's loaded with brain-boosting blueberries, spinach, and walnuts for a creamy and filling breakfast or snack.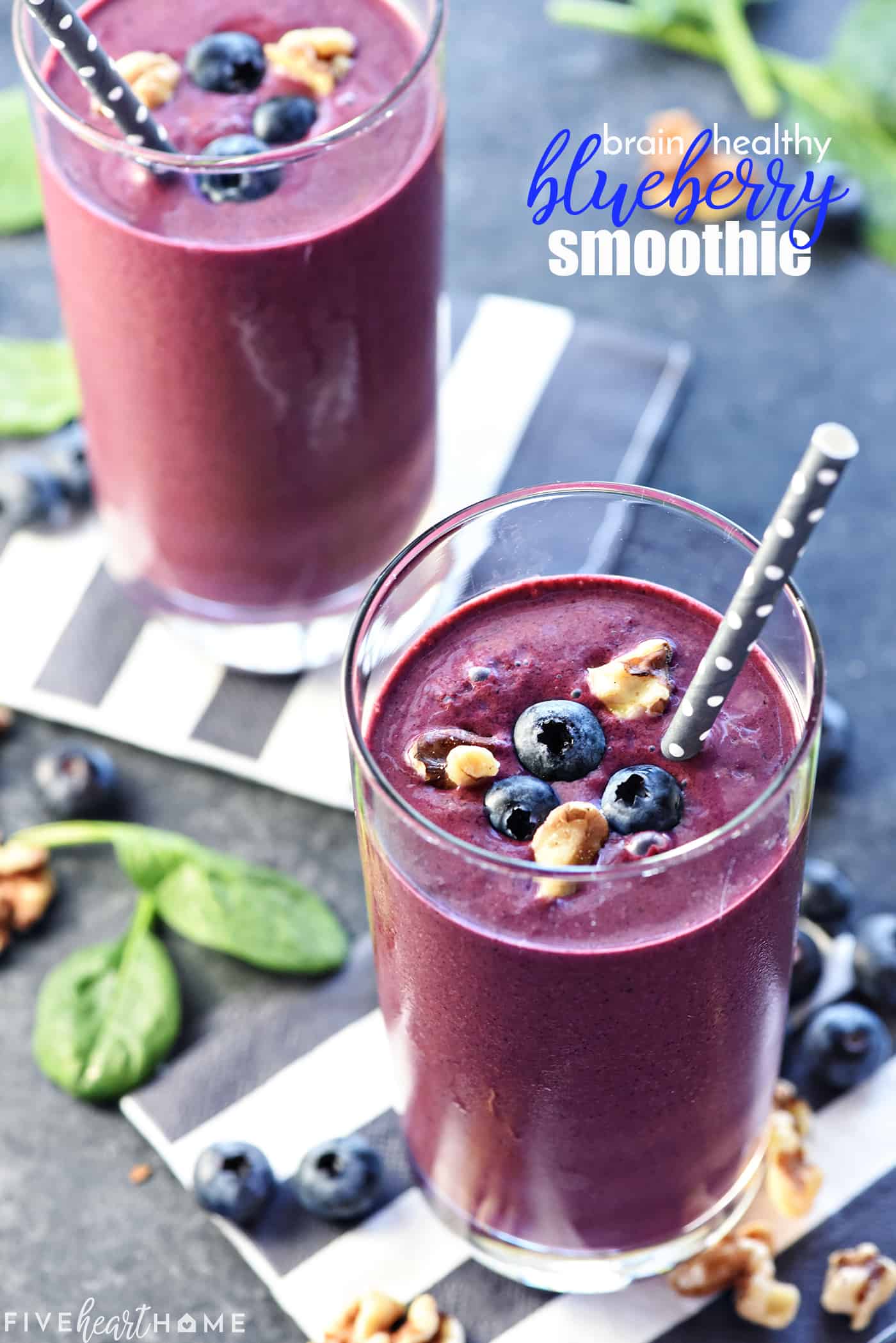 #11 ~ Baked Salmon
Simple baked salmon is topped with fresh garlic and parsley for a flavorful, yummy meal that comes together in a flash. It's perfect for impressing company or as a go-to weeknight dinner!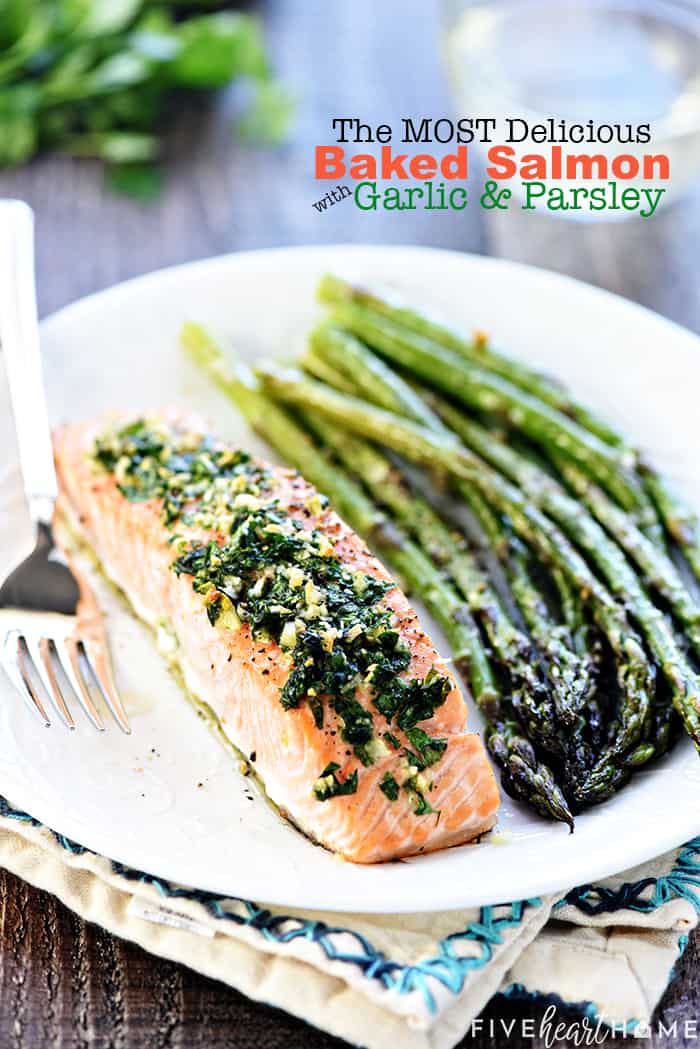 #10 ~Boozy Arnold Palmer

This spiked version of the classic combines fresh lemonade and sweet tea vodka for a refreshing summer cocktail! Although, after I gave it this name, I learned that a Boozy Arnold Palmer has actually already been coined a "John Daly" in some circles. Who knew?! Whatever you choose to call it, it's amazing.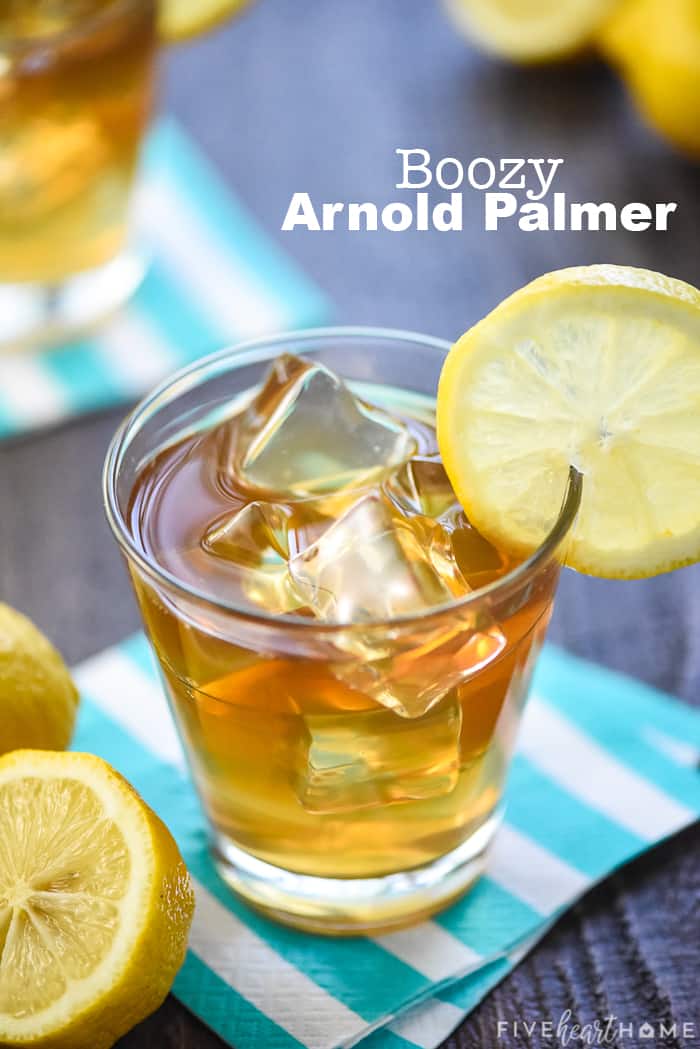 I've shared a few different flavors of ground beef meatloaf muffins in the past, so this past year I decided to try out a turkey variation. These are juicy, flavorful, quick to make (and bake!), with a tender texture and a yummy barbecue sauce glaze. And have I mentioned that they're also egg-free and gluten-free?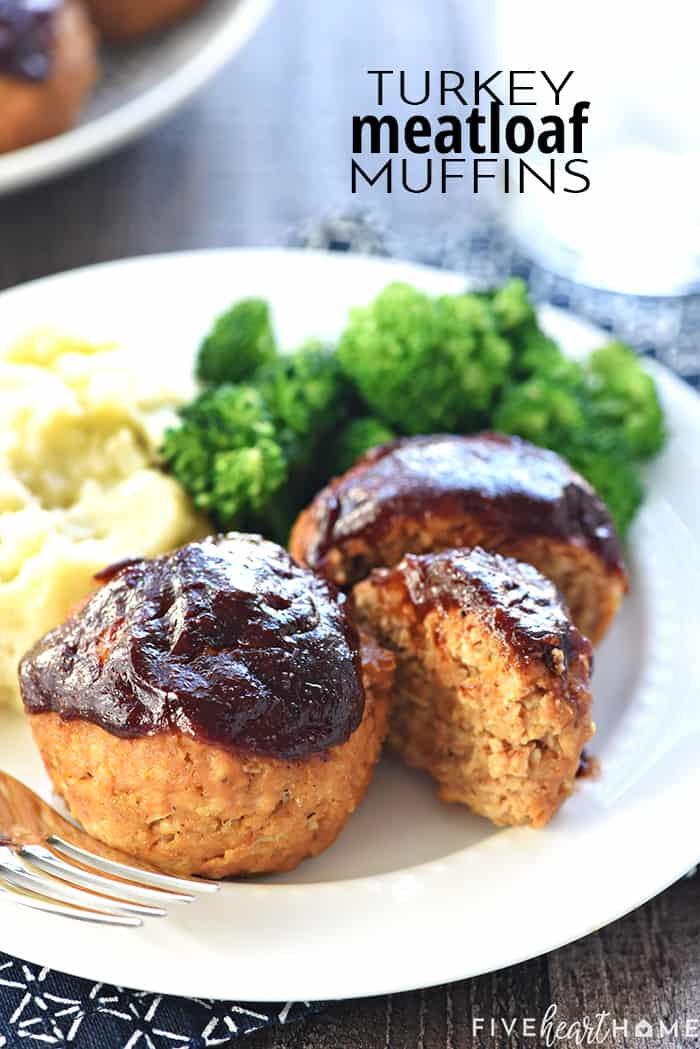 #8 ~ Baked Banana Donuts
Soft and sweet (yet lightened-up) baked donuts are easy to make in the comfort of your very own kitchen, finished off with your choice of a decadent chocolate glaze or a coating of cinnamon sugar!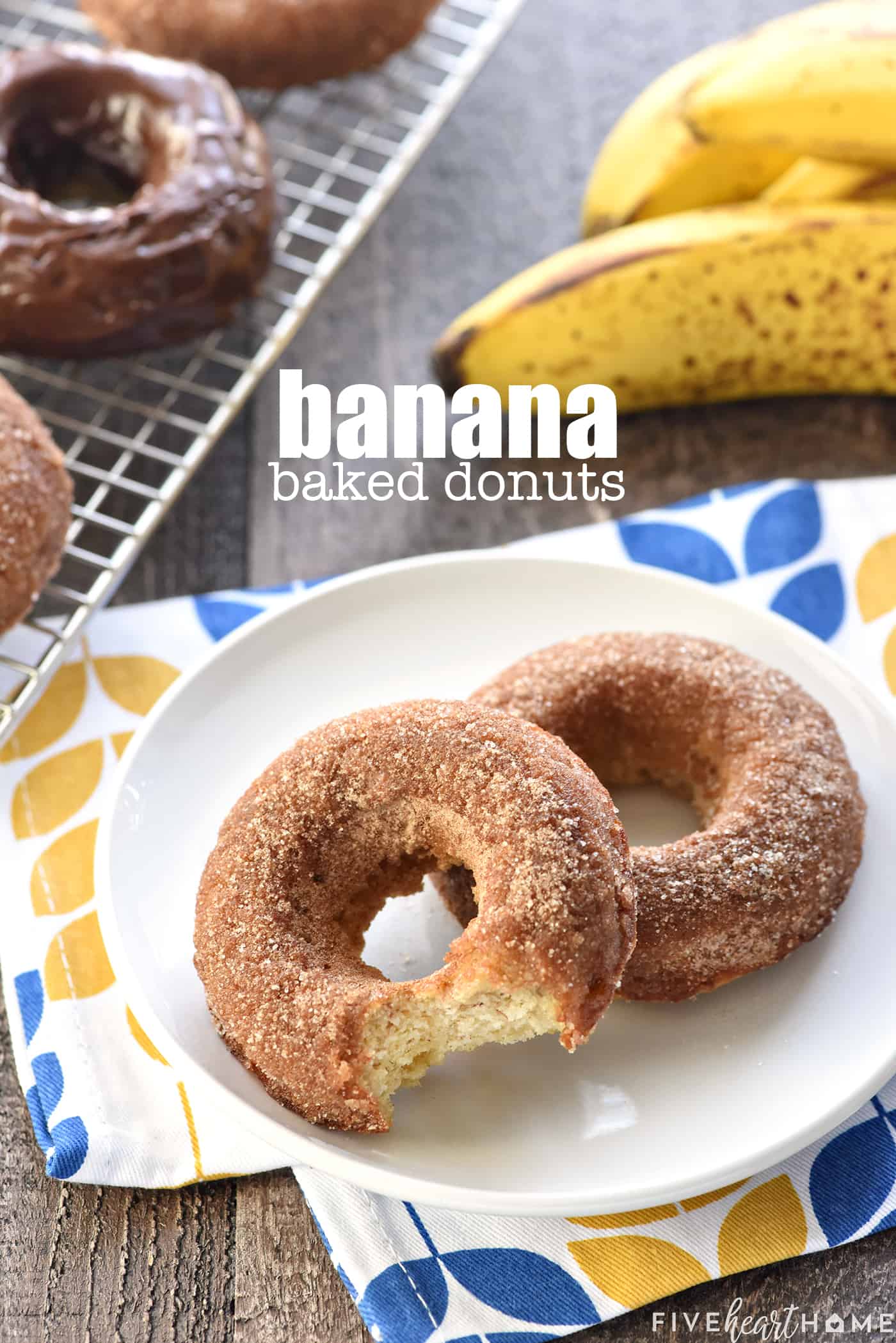 #7 ~ Orange Muffins

These lovely muffins are tender and easy to make from scratch, with delicate flavors of vanilla and citrus from fresh orange juice and zest!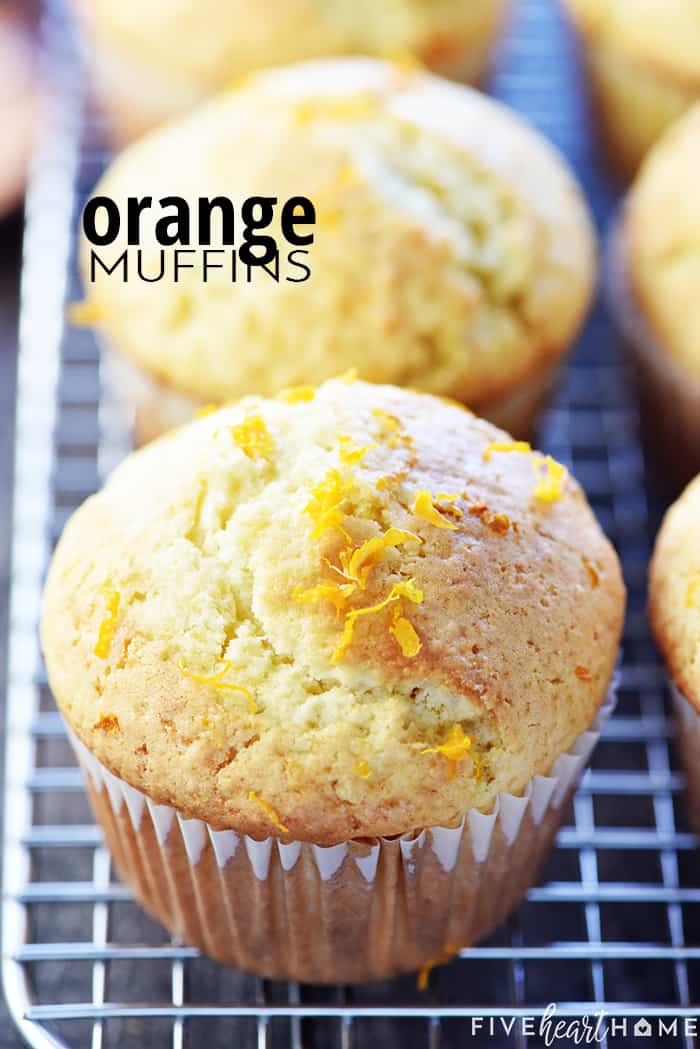 This is one recipe y'all must try if you haven't yet. It's a creamy and comforting soup with all the flavor of the classic casserole. And as a bonus, it's easy to make in the slow cooker, Instant Pot, or on the stovetop!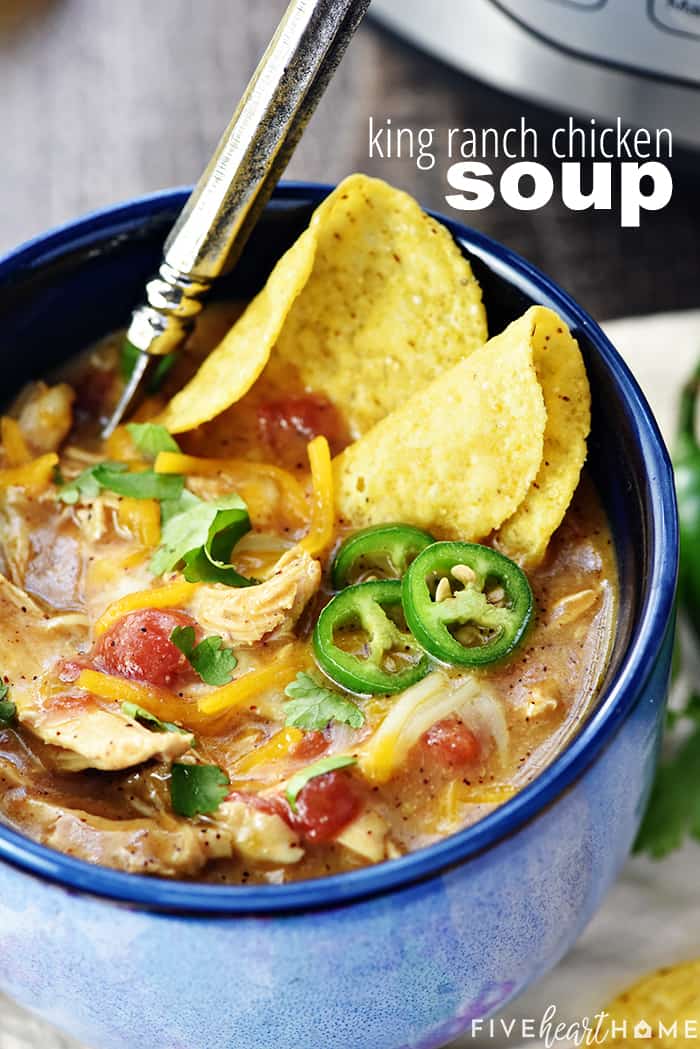 #5 ~ Avocado Dressing
This creamy, decadent-yet-healthy, dairy-free dressing is great on salads, as a dip, and so much more!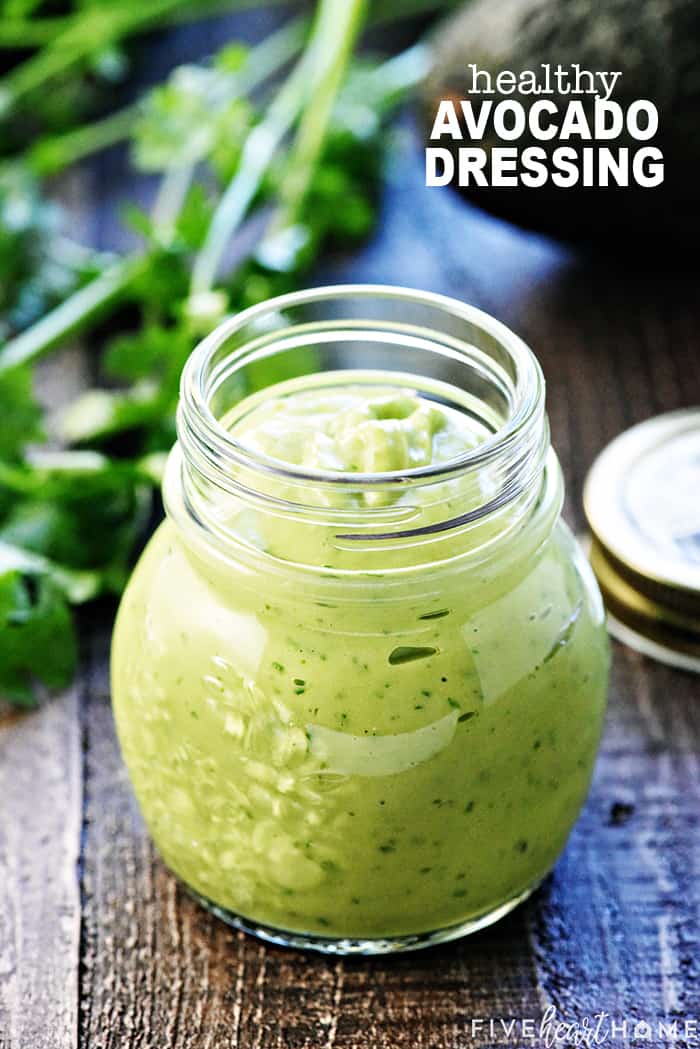 #4 ~ One-Pot Spaghetti
This is perhaps one of my personal favorite new recipes of the last year. Made in just one pot, it's a quick, easy, and delicious spaghetti recipe for a family-pleasing dinner (and minimal clean-up!). You'll never make regular spaghetti again!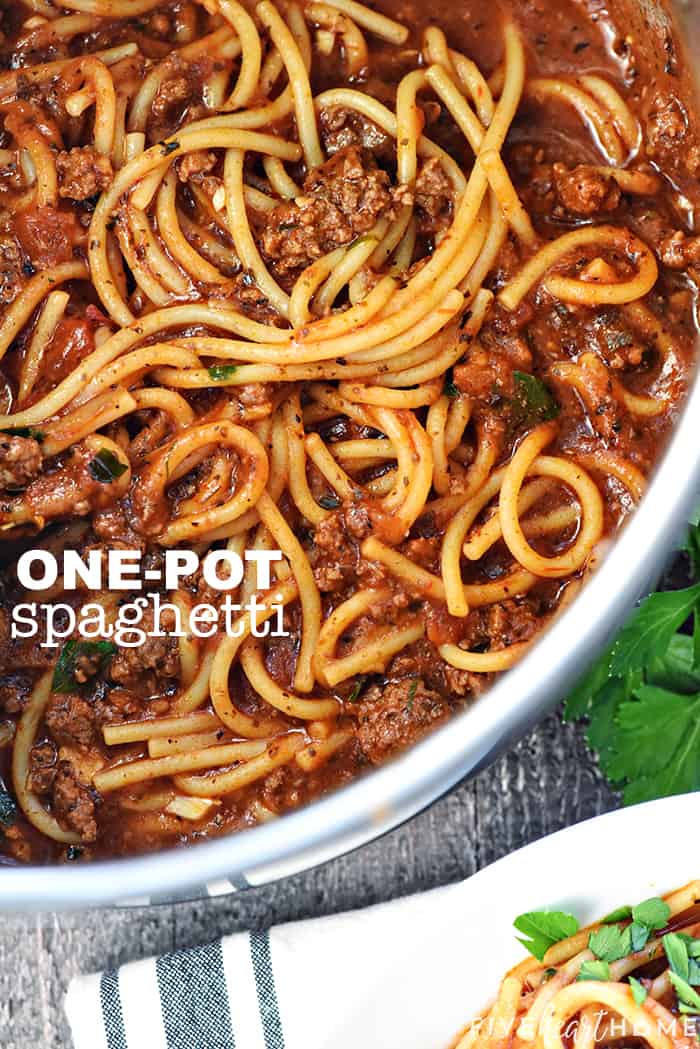 #3 ~Instant Pot Teriyaki Chicken

What's not to love about a quick and easy pressure cooker recipe featuring chicken thighs in a sticky-sweet homemade sauce?! The chicken can be served over rice or quinoa or even shredded as a sandwich filling.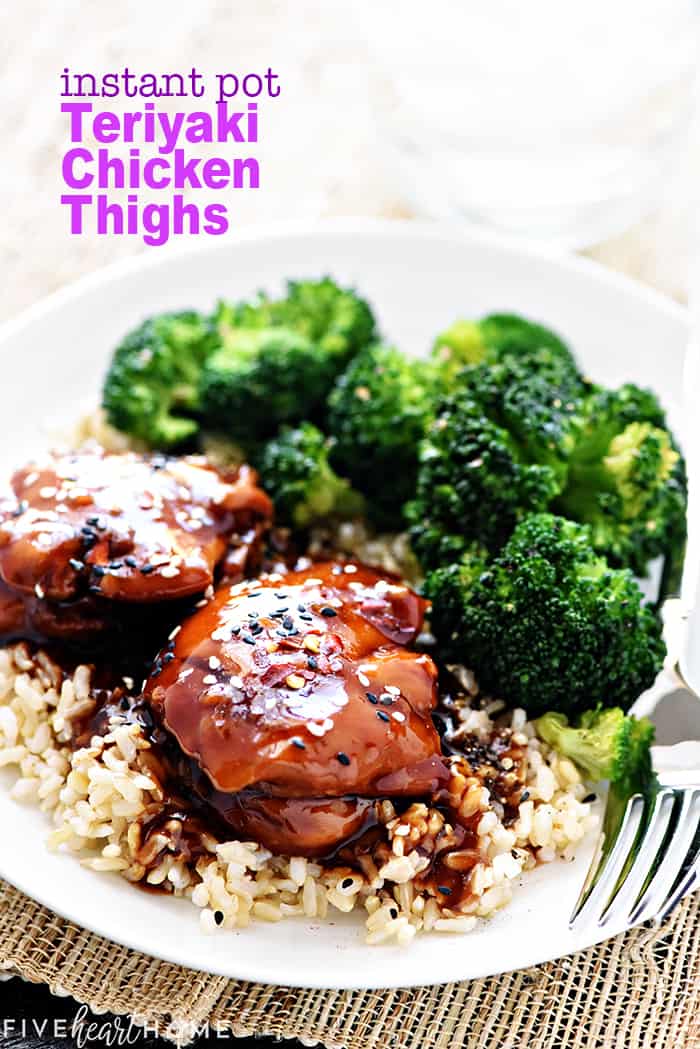 #2 ~Instant Pot Egg Roll in a Bowl

Another effortless dinner recipe, this hearty, healthy, tasty meal is like egg roll "filling" without the wrapper. And it comes together in mere minutes thanks to pressure cooking!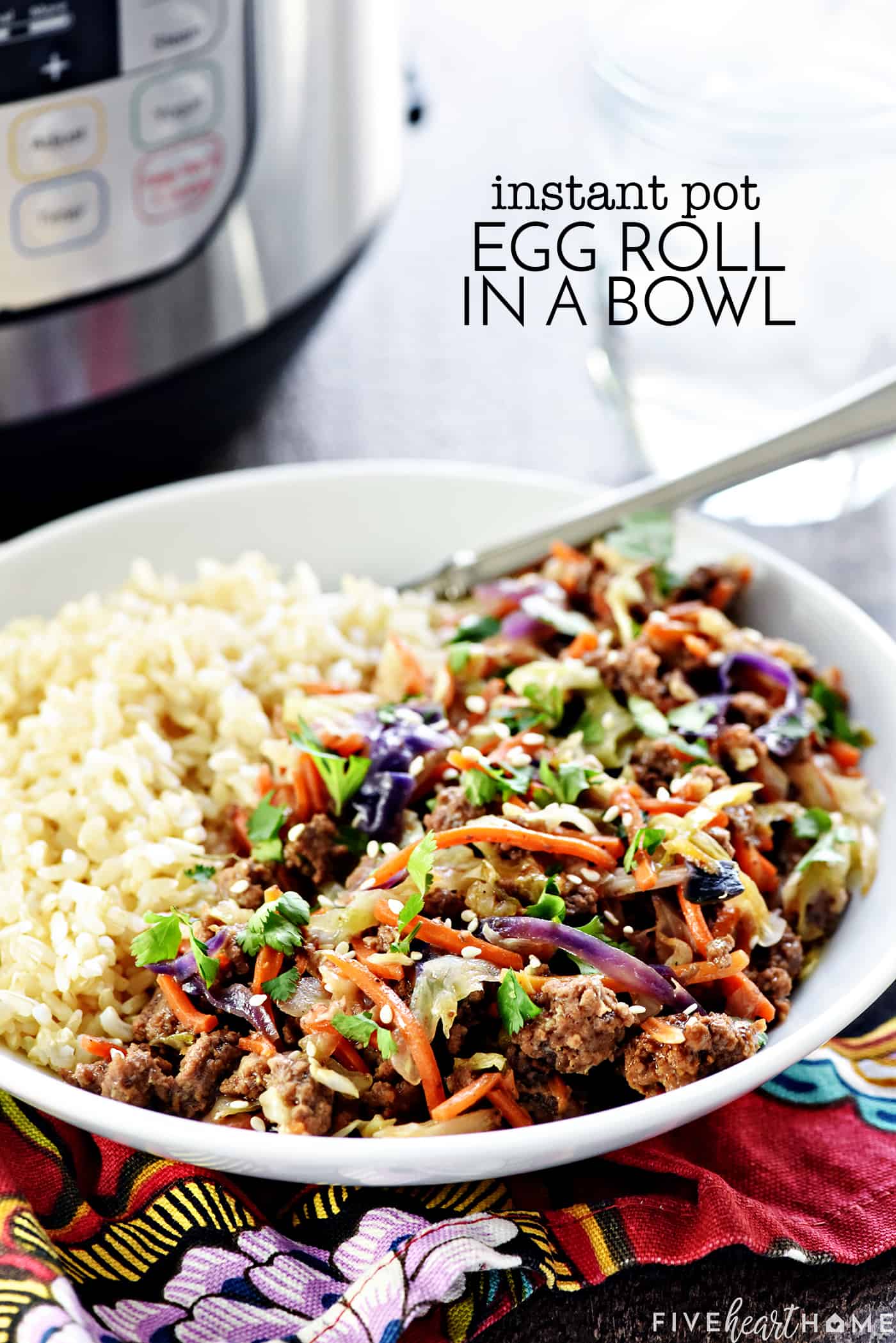 And drumroll, please…coming in as the top traffic new recipe of 2019…
Homemade salad dressings always seem to go over well with y'all, and one flavor that was noticeably missing on the site (until this year) was Greek! This recipe is both tangy and easy to make…not to mention scrumptious drizzled over a salad of tomatoes, cucumbers, Kalamata olives, onions, and Feta.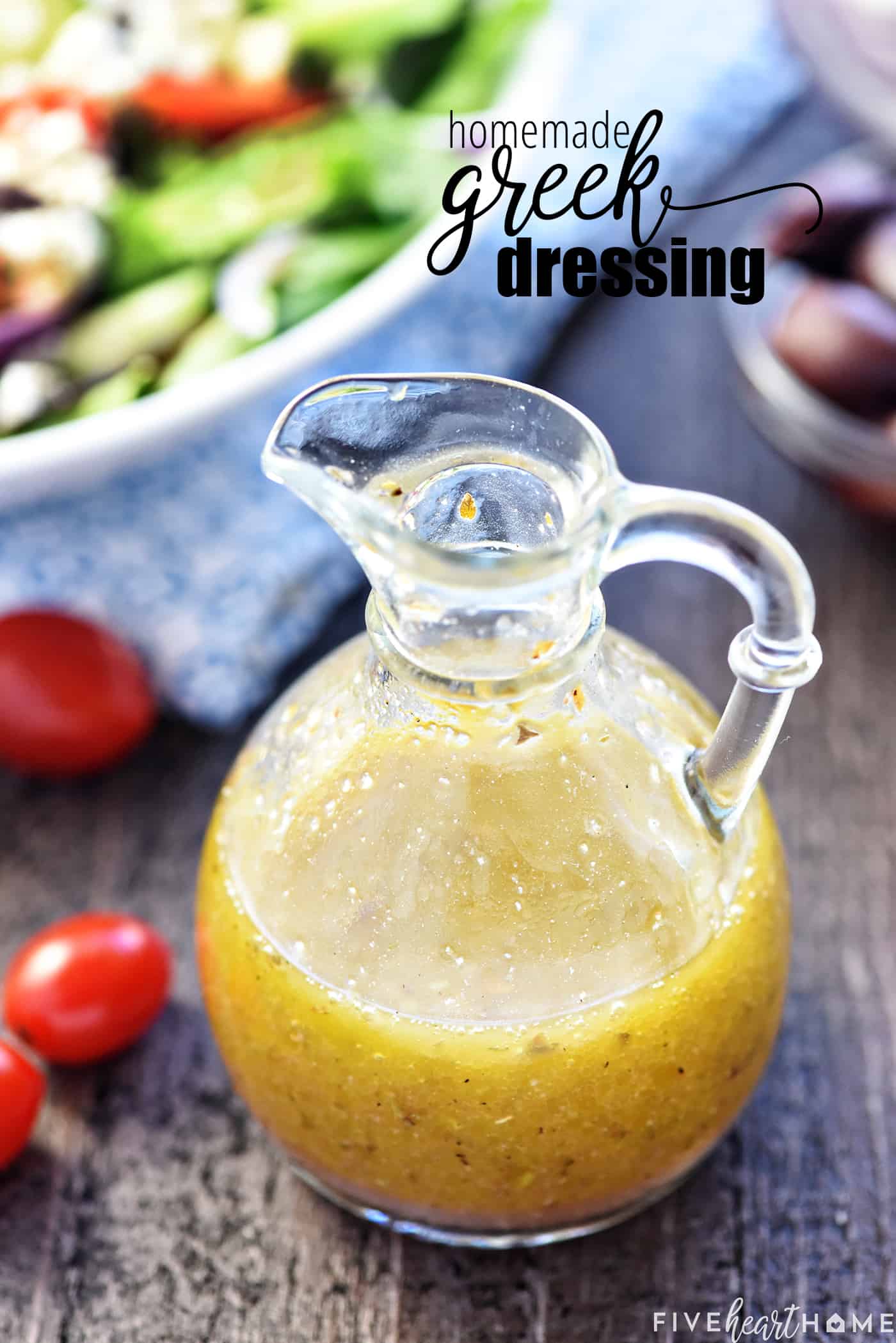 So have you had a chance to try any of the recipes that made the list? Any favorites?
As always, this list is only possible because of each and every one of YOU! Thank you for being the reason behind this hobby-turned-job-turned-passion for 6 1/2 years now.
I truly appreciate it when y'all make my recipes and pin my pins and follow along on Instagram or Facebook…and I especially love hearing that my recipes make your life easier or healthier or tastier.❤️ It's been a fabulous 2019 here at Five Heart Home, and I'm excited for even more big things in 2020!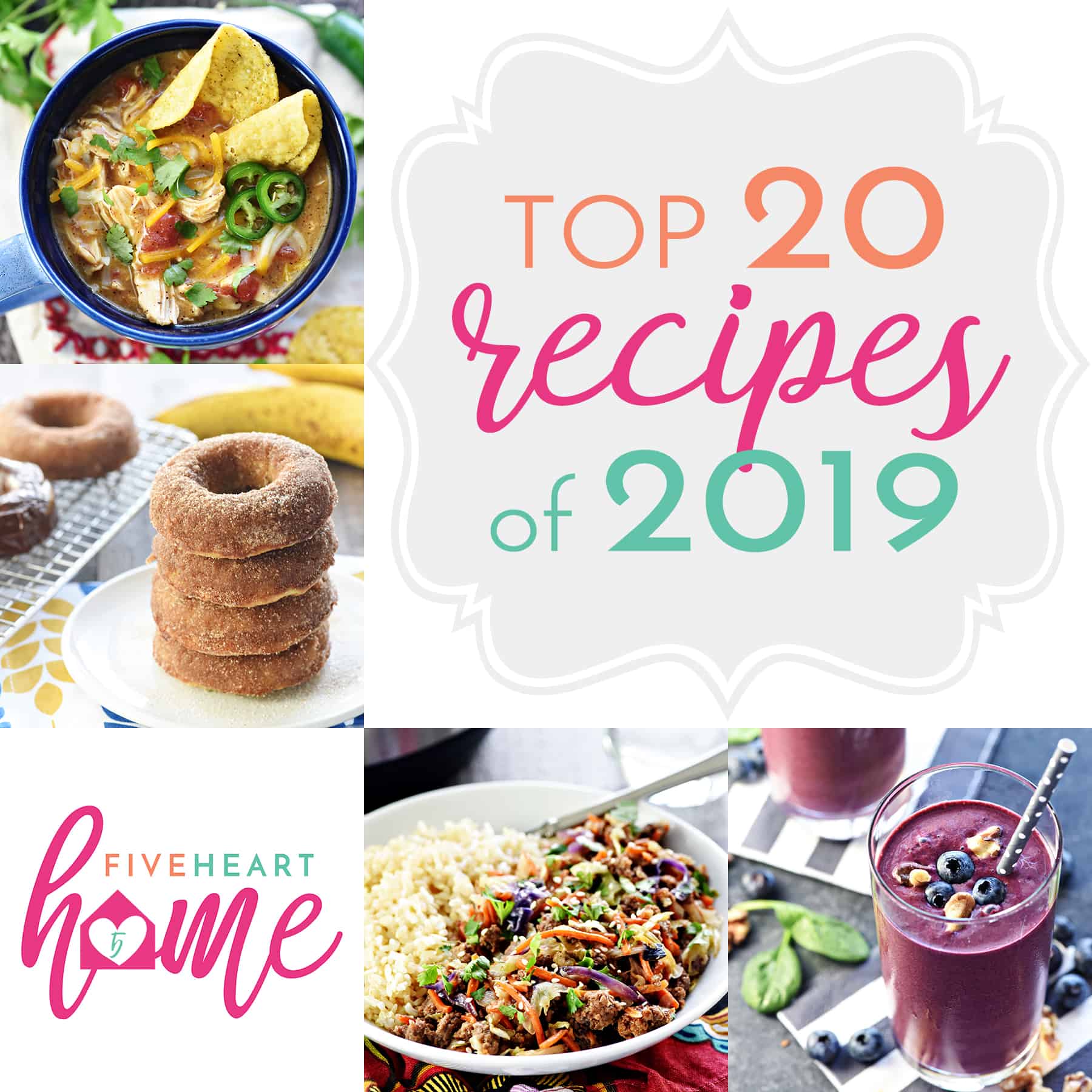 * * * * * * * * * *
The recipes highlighted above were the top new recipes posted in 2019. However, these weren't necessarily the recipes on the site that received the most overall traffic in 2019 — those recipes were often originally posted in 2018, 2017, 2016, 2015, 2014, or even 2013 (despite the less-than-stellar photography back then — ha). So after counting down the Top 20 Recipes of 2019, I think it's kind of fun to see which recipes held the same honor in years past. These recipes continue to remain highly popular today!
Five Heart Home's Top 20 Recipes of 2018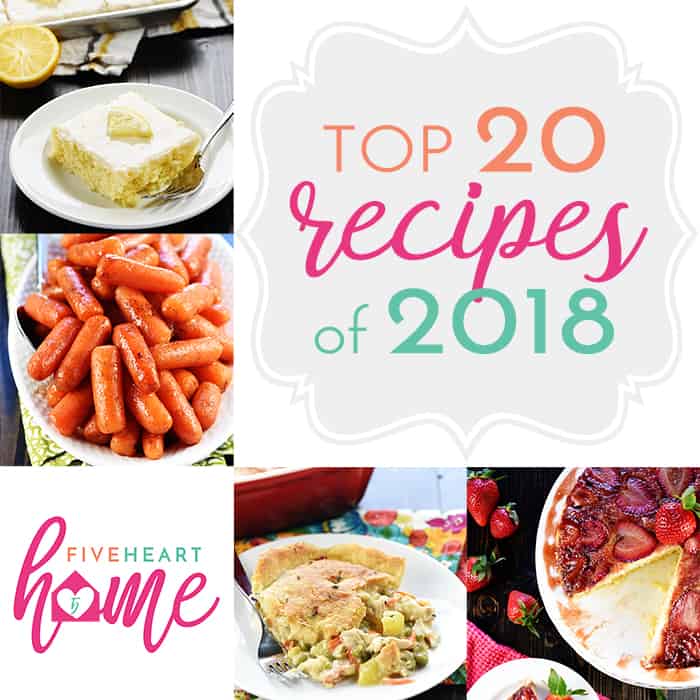 Five Heart Home's Top 20 Recipes of 2017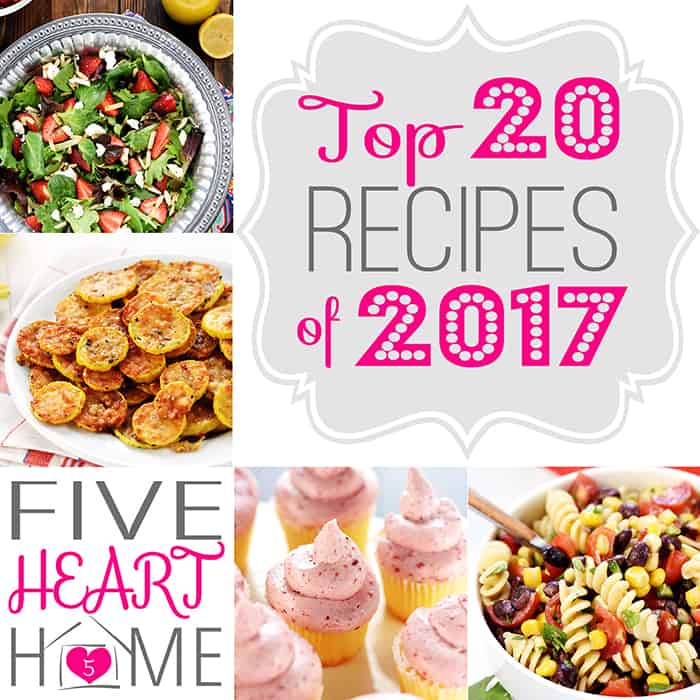 Five Heart Home's Top 20 Recipes of 2016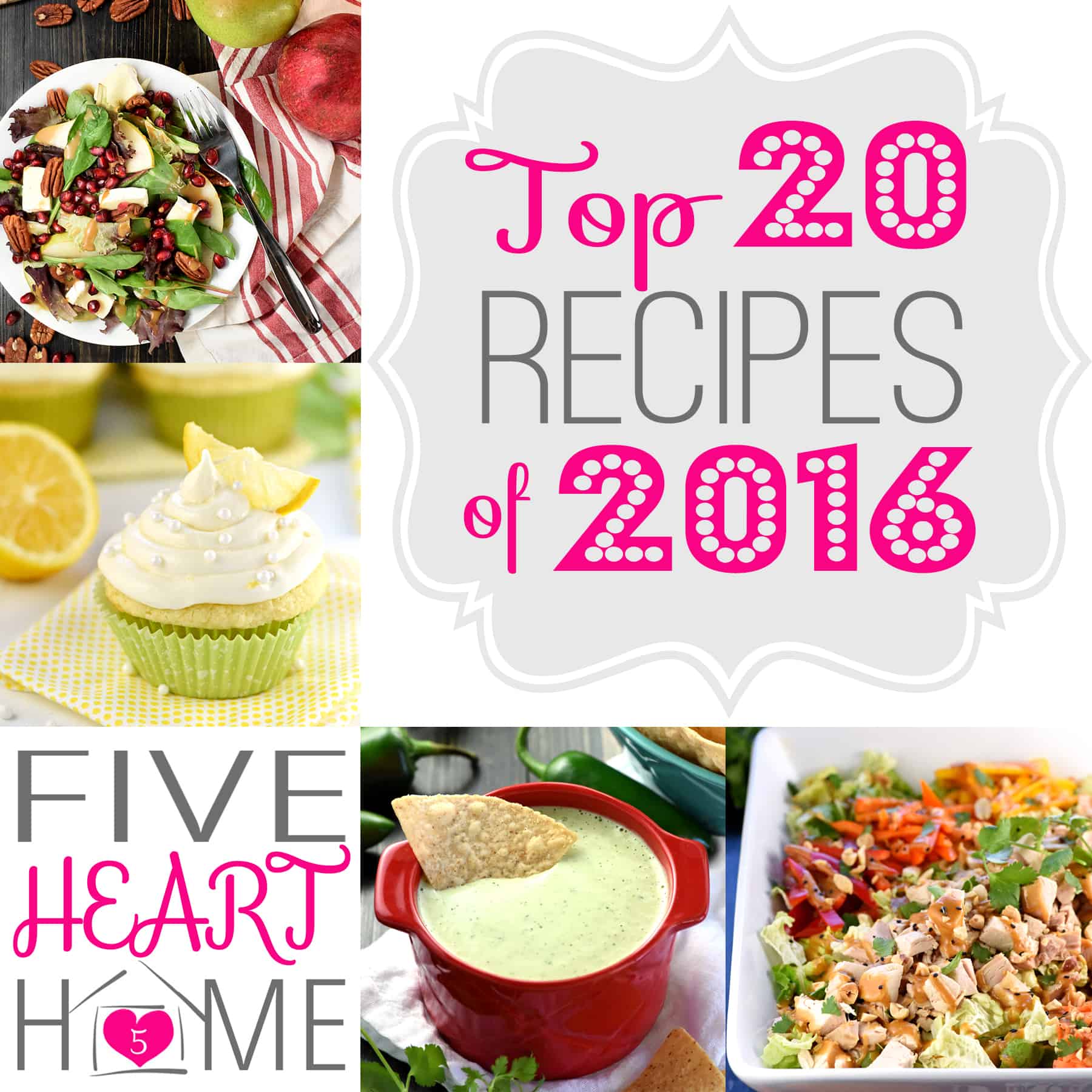 Five Heart Home's Top 20 Recipes of 2015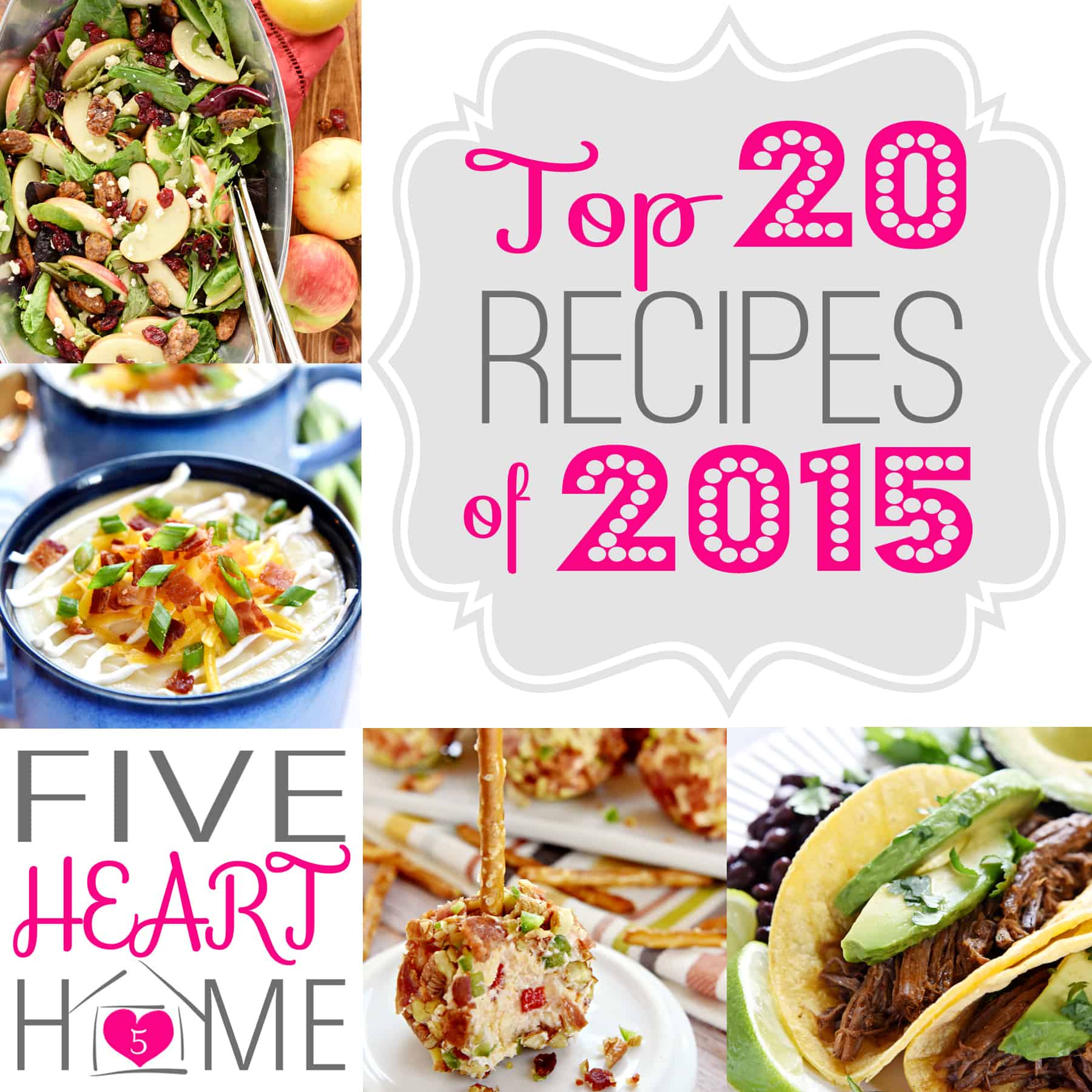 Five Heart Home's Top 20 Recipes of 2014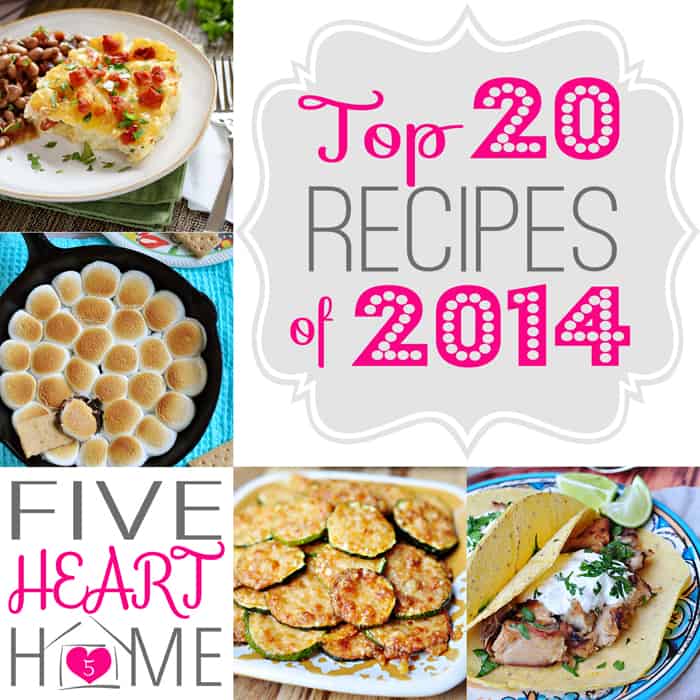 and finally…
Five Heart Home's Top 20 Posts of 2013