Am I the only one who can't believe it's already December?! Ready or not, that means I have a new seasonal printable for you!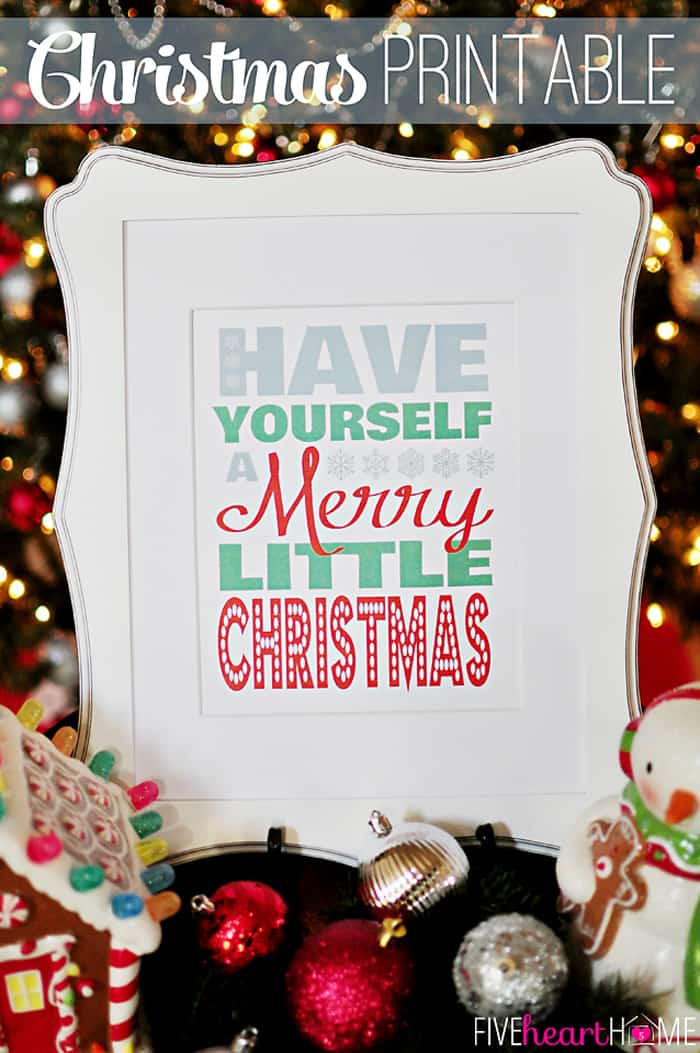 I love decorating for Christmas, and I love Christmas music, so combining the two into a printable seemed only natural. I will admit that I had a really hard time deciding which Christmas song to go with, but Have Yourself A Merry Little Christmas seemed just perfect for decking the halls.
(Fa la la la la.)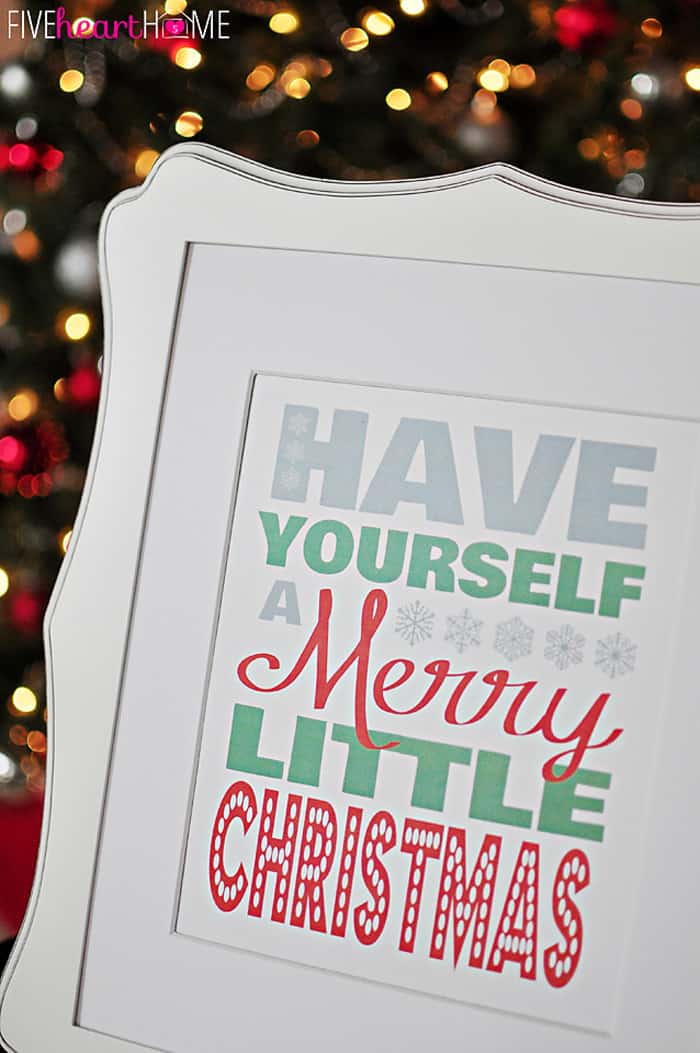 However, I (apparently) have so many other beloved Christmas carols swirling around in my head that you shouldn't be surprised if I churn out a few more printables before the end of the month. Of course, there's also a good chance that I get caught up baking Christmas cookies and forget about printables altogether until New Year's.
I'm sure you'll be on the edge of your seat waiting to find out, one way or another.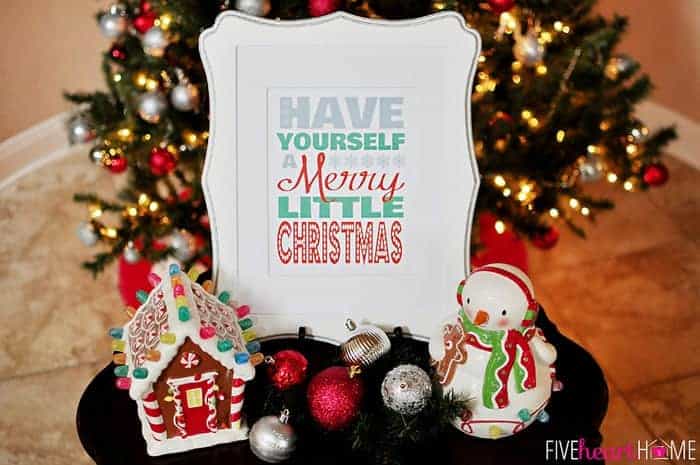 Until then, embrace the suspense, enjoy this festive printable, and -- oh yeah -- have yourself a merry little Christmas, okay? 😉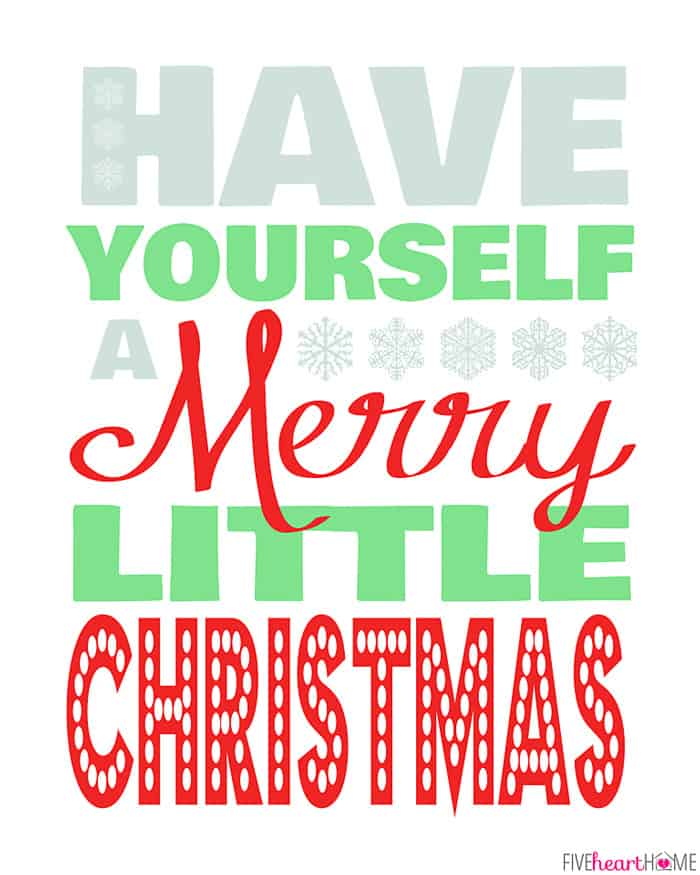 Click HERE to download 8x10 printable.
AND if you'd like to print out some cute little gift tags featuring this quote, you're in luck!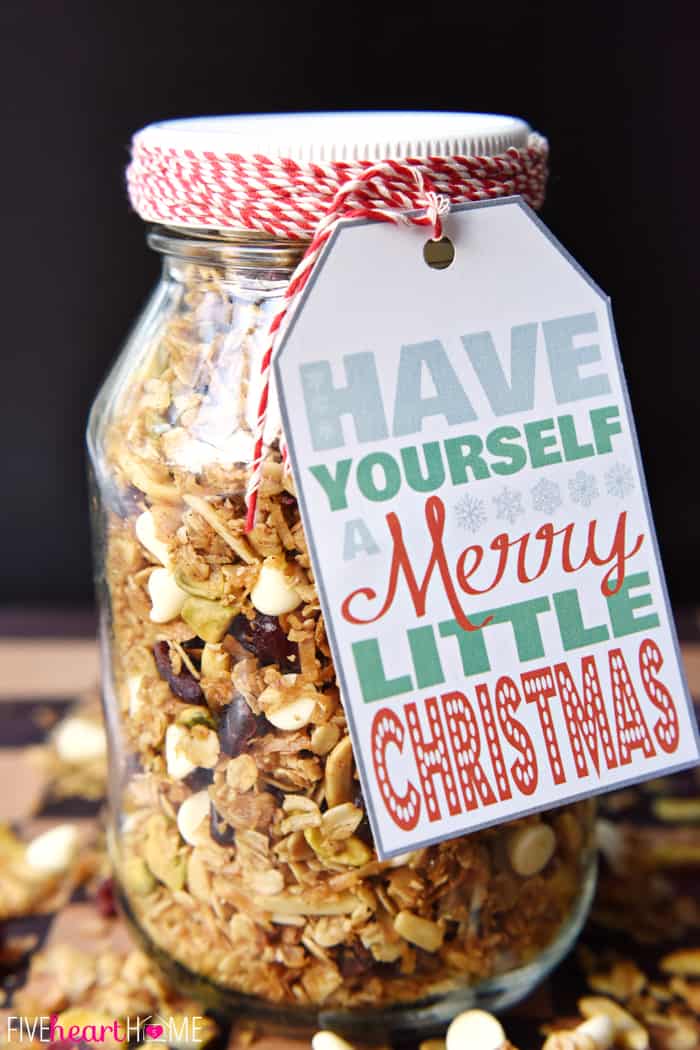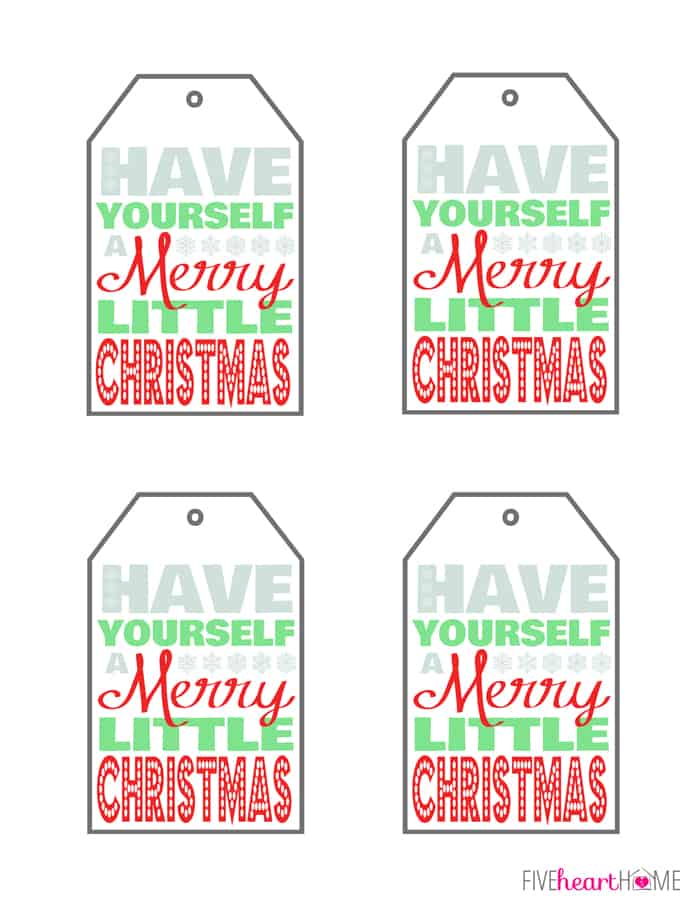 Click HERE to download sheet of printable gift tags.
This Christmas quote printable is a high-resolution PDF sized to fit in an 8×10-inch frame. You may print it on regular paper or cardstock on your home printer and trim it to size, or have it printed as an 8×10-inch photo at a photo lab (just save it to your computer before uploading to the photo lab online). Five Heart Home watermark in corner will not be printed.
The gift tags print four to a page. Print on cardstock for heavier tags, cut out, and punch a hole at the top.
Please be patient if these take a moment to load. For personal use only, please. Enjoy!