Lunchbox Love Notes are the perfect free printable to make your child's lunch extra special on the last day of school!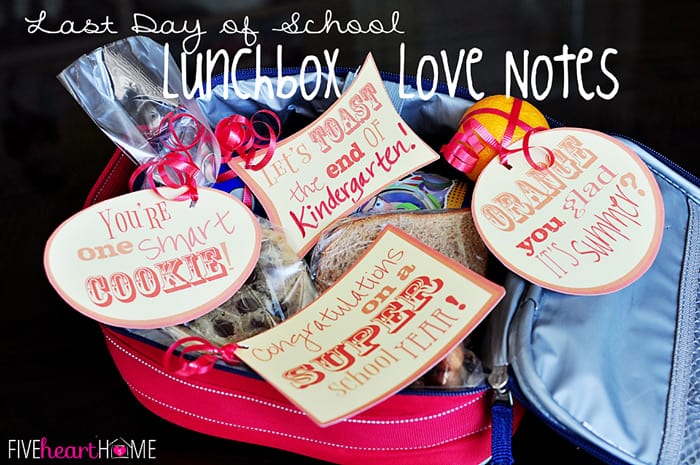 This Wednesday marks the last day of Kindergarten for my biggest big boy.  I can hardly believe it…where does time go?!  Over the past few weeks, I've been trying to come up with fun ways to celebrate a successful first year of school, and it seemed only natural that I incorporate some cheerful lunchbox love notes to commemorate the last day.
Over the past school year, I included a special note in my son's lunchbox each day.  It might be a handwritten message of love and encouragement, a question about what was going on at school that day, or even a joke, but my hope was always for him to know that we were thinking about him while he was at school and we couldn't wait to see him at the end of the day.  So why not jazz up that concept a bit for the last day and bid farewell to Kinder with a bang?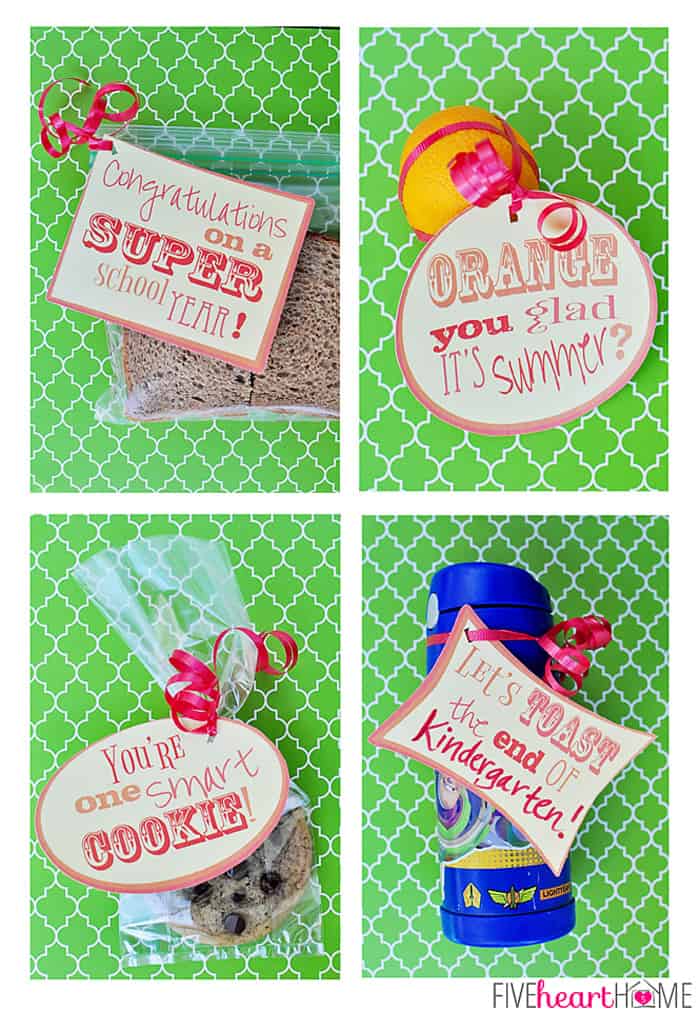 I hope that these lunchbox love note printables bring a smile to your little scholar's face as he or she opens up that lunchbox on the last day of school.  On the last tag, simply use a red pen or marker to write in the grade that your kiddo is wrapping up.  And if your child is still young, you might consider sending a baggie of orange segments instead of a whole orange to go with the second tag.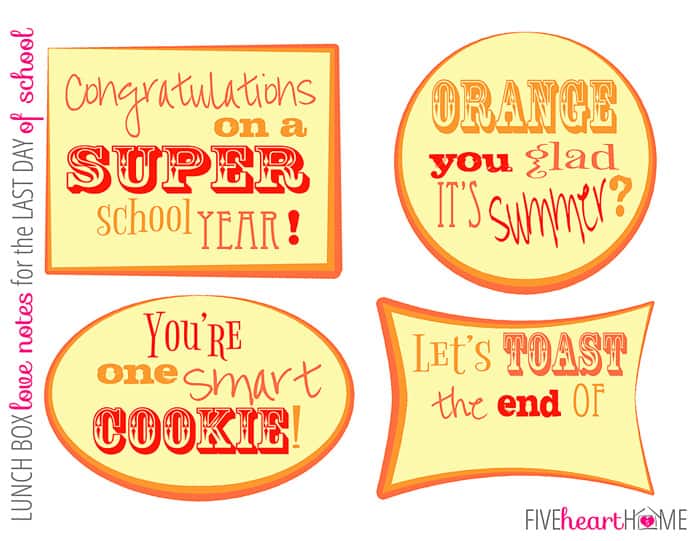 Making it through the entire school year is quite an accomplishment, for the hardworking kiddo and the lunch-packing, carpooling, homework-helping, volunteering mom and dad.  I don't know about you, but I think I'm ready for summer vacation just as much as my sweet boy.  Enjoy celebrating the last day of school…y'all have earned it!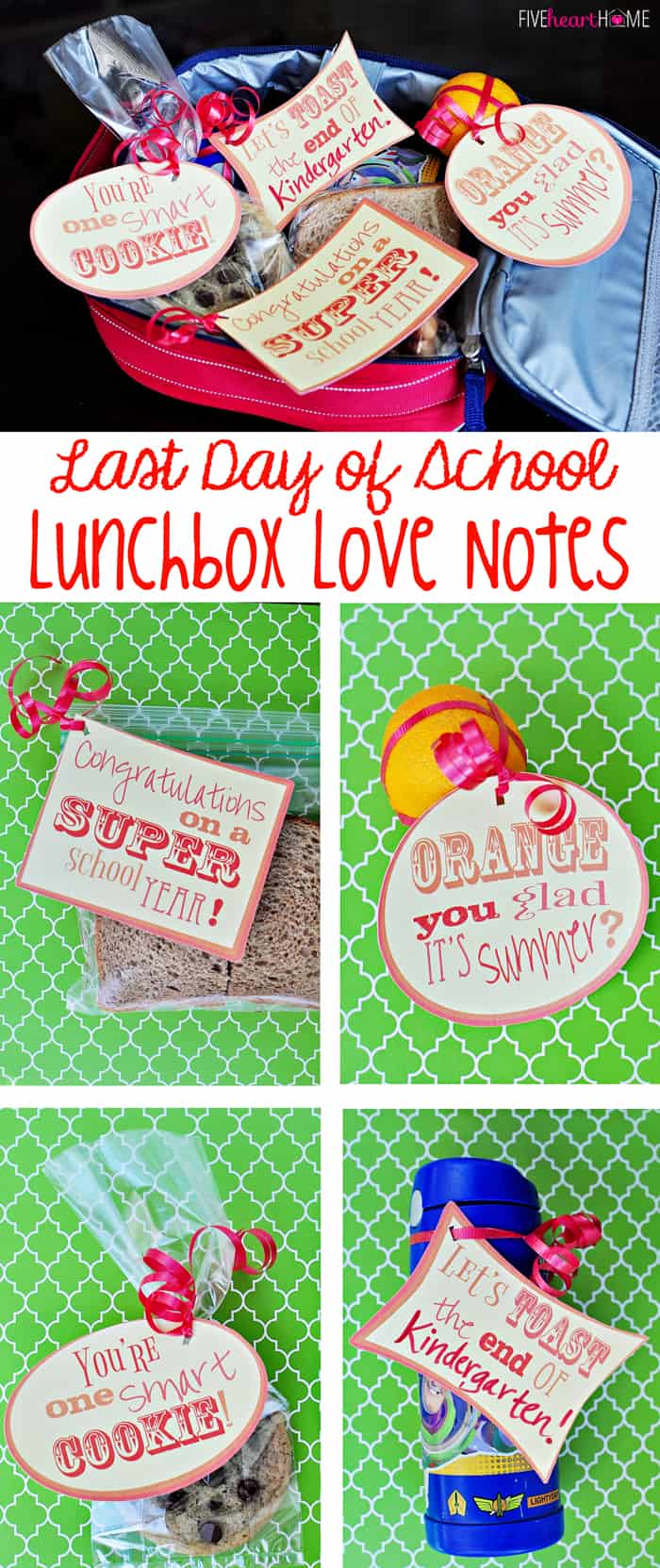 More Last Day of School Ideas
Free Teacher Appreciation Printables


End of School Smarty Pants Party (with free printable banner)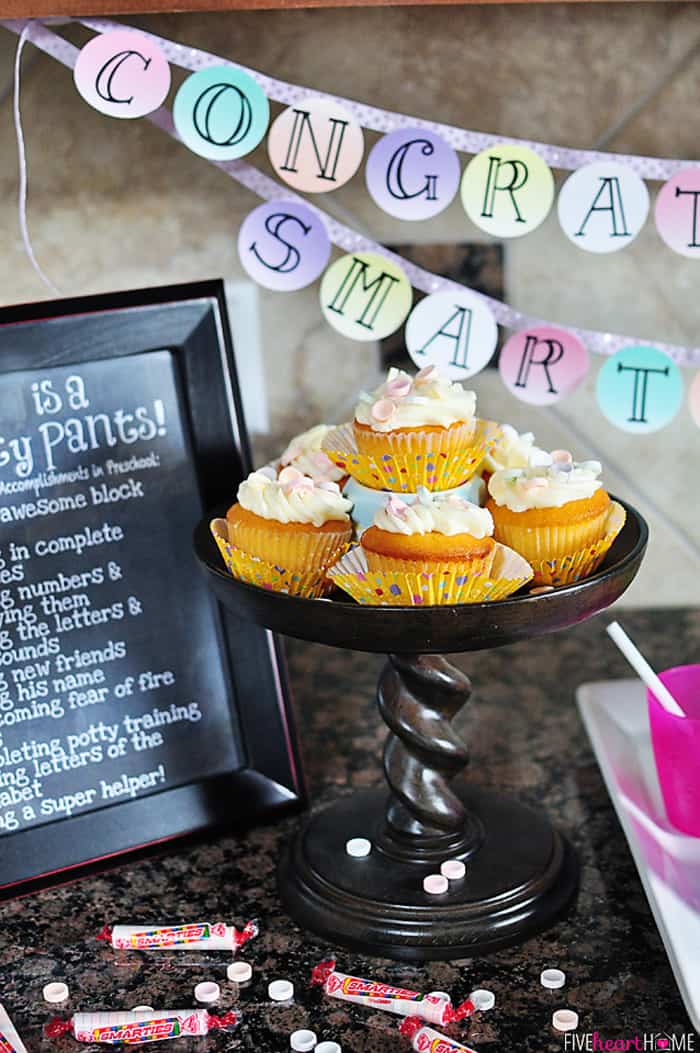 "Watch My Reading Soar" Summer Reading Incentive Program