Are you ready for a surprise? I'm sharing a sweet treat today that doesn't involve pumpkin. Shocking, right? I'll admit…I go a little pumpkin crazy each fall, but occasionally I still whip up some non-pumpkin goodies like these…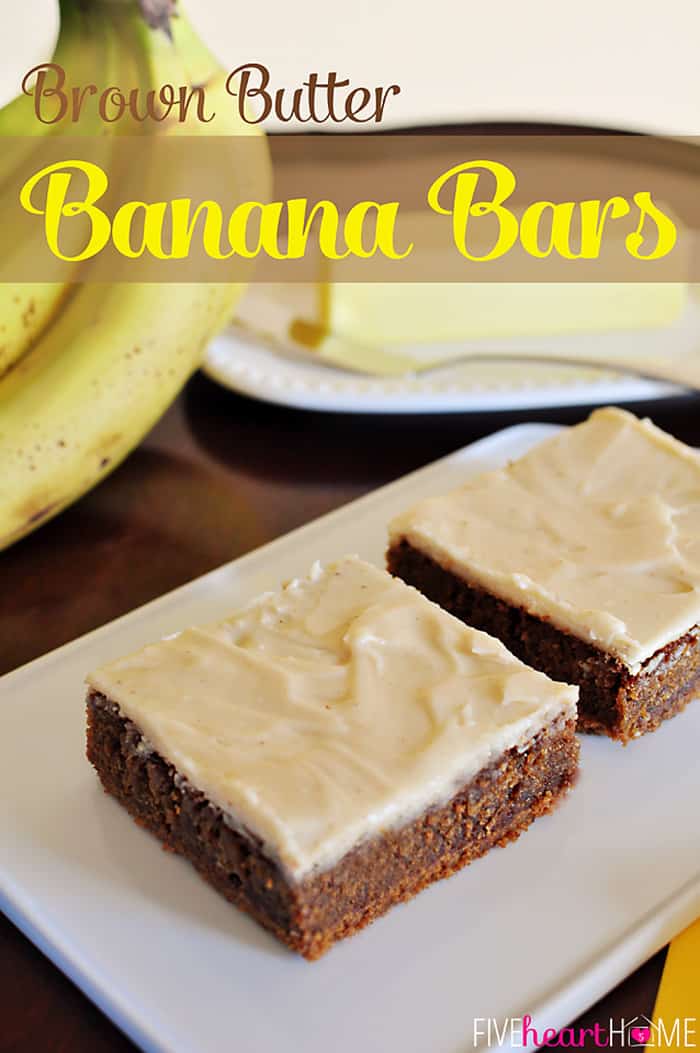 Say hello to Brown Butter Banana Bars. With a brown butter graham cracker crust. And brown butter frosting. If you think these bars are over the top with nutty, caramelized brown butter goodness…well, my friend, you would be right.
When I have a few overripe bananas on the counter, I typically like to make banana bread before the fruit flies congregate to carry them away. But sometimes a girl gets tired of banana bread, ya know? So that's when I come up with other delectable uses for my mushy bananas.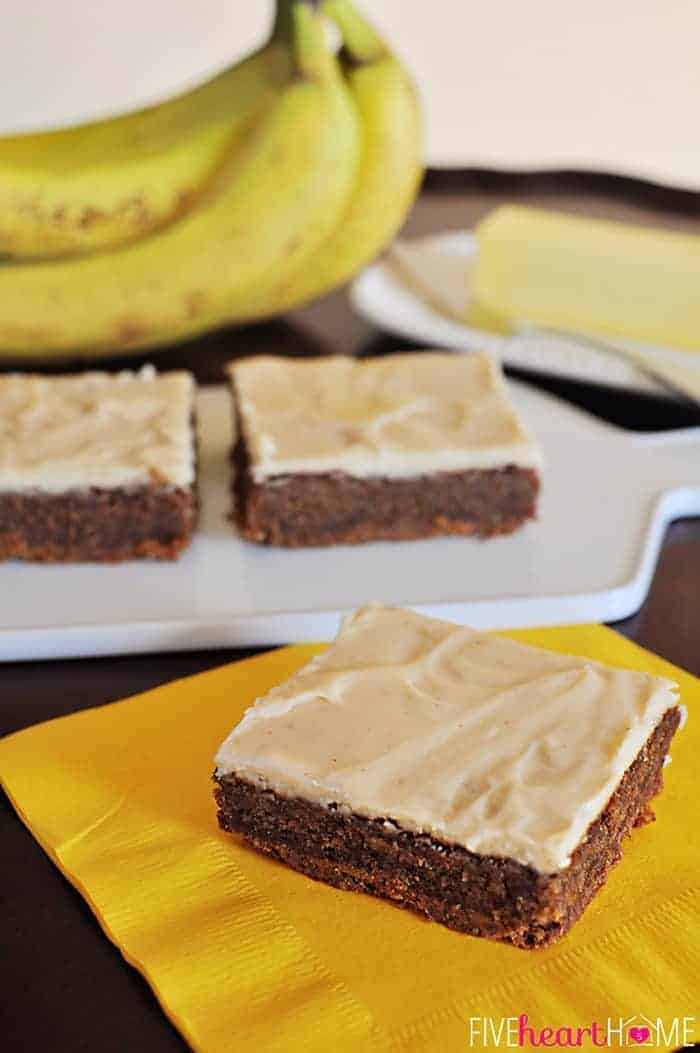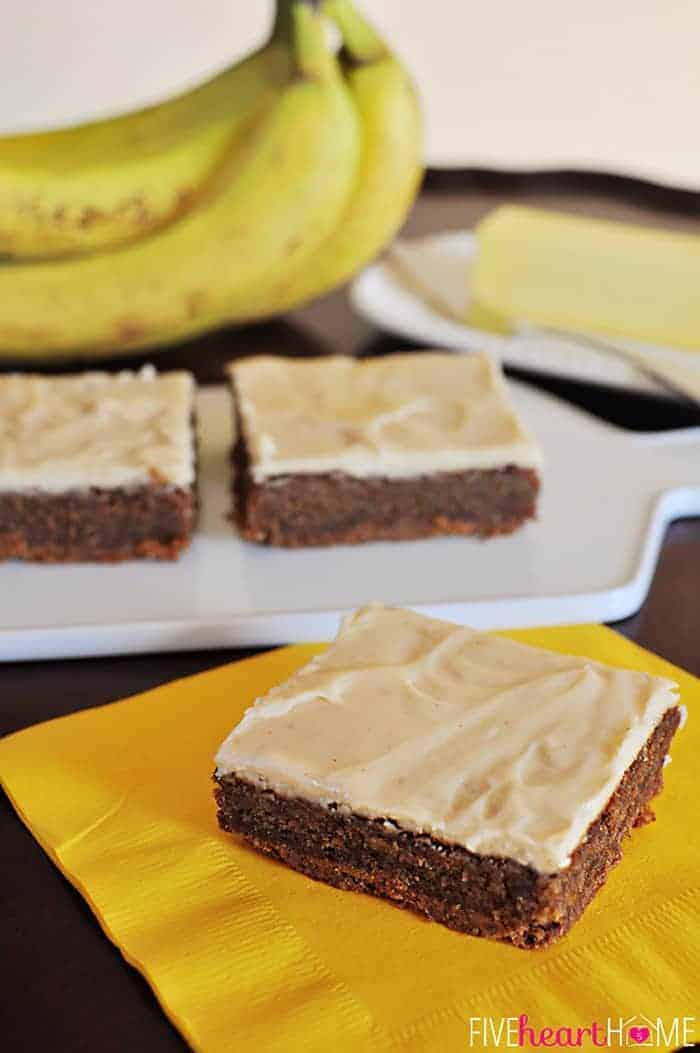 This recipe was born of that dilemma. I'd always wanted to bake something using brown butter, and I had a feeling that it would pair quite nicely with bananas. My tastebuds are here to assure you that my assumption was correct.
If you've never experimented with brown butter before, it's pretty much exactly what it sounds like. You basically cook butter until it starts to smell nutty and turn a deep golden brown. In this state, it lends a depth of flavor that ordinary melted butter would not impart. It makes your final dish taste toasty and caramelized. And these bars give you a triple whammy of brown butter, featuring it not only in the banana bar layer, but also in the crust and the frosting. That's right, folks…with three mouthwatering layers, these banana bars are downright addictive.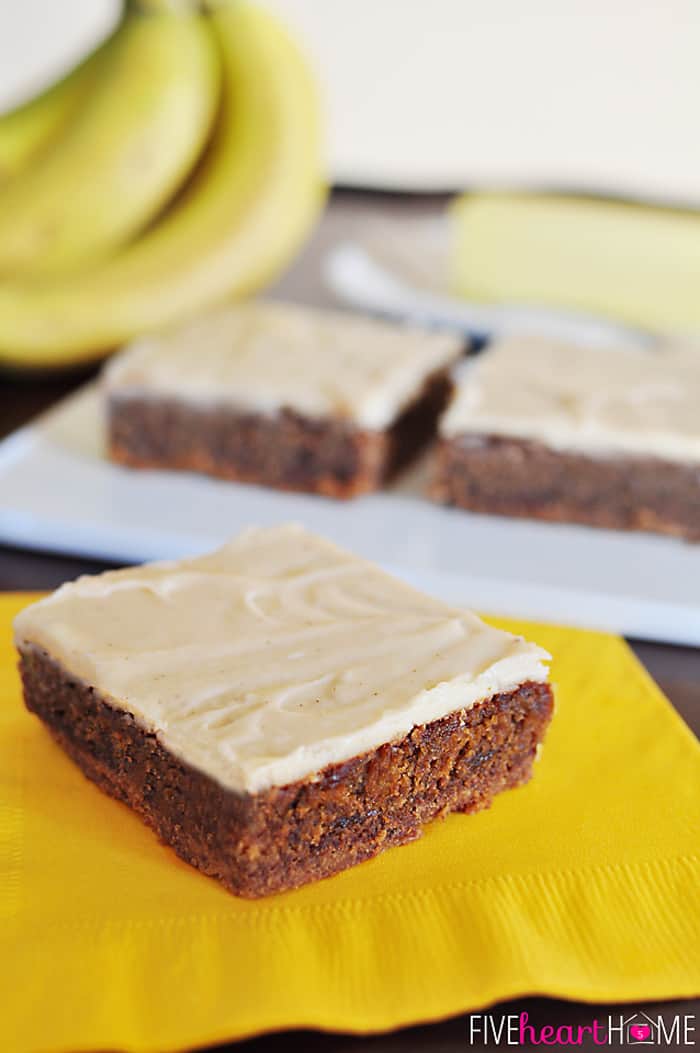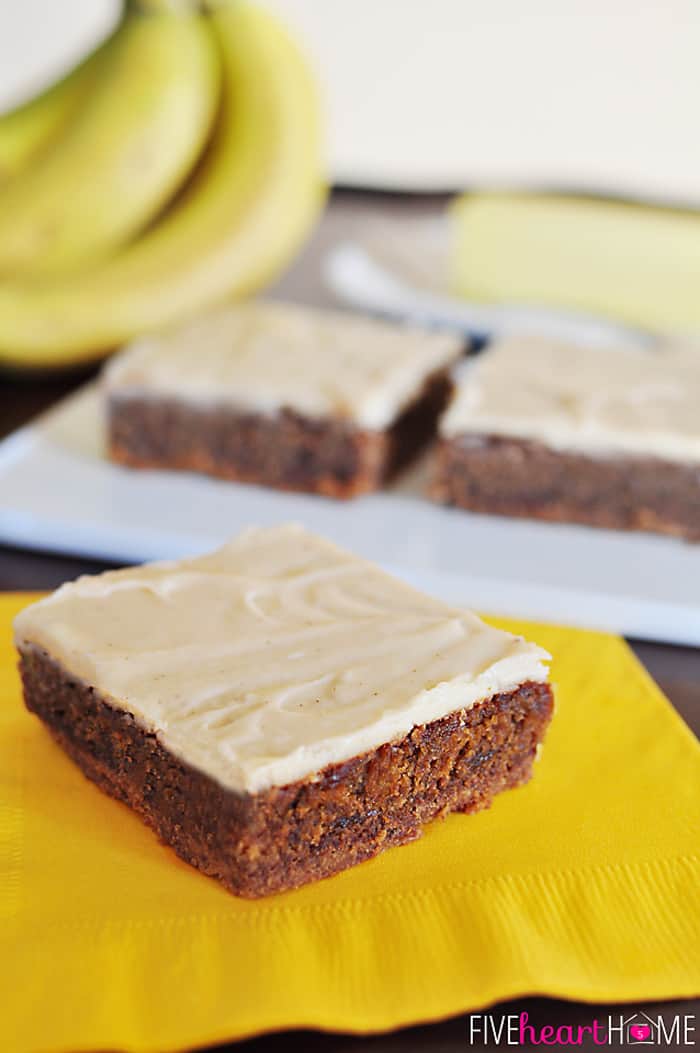 I'd never made a banana bar with a crust, and I can now see that I've been missing out. The crunchy graham cracker crust is salty sweet with the nuttiness of the brown butter shining through. It's the perfect contrast to the soft, almost chewy banana bar layer. And while the frosting is certainly sweet, its sugary flavor is balanced by its toasty brown butter base.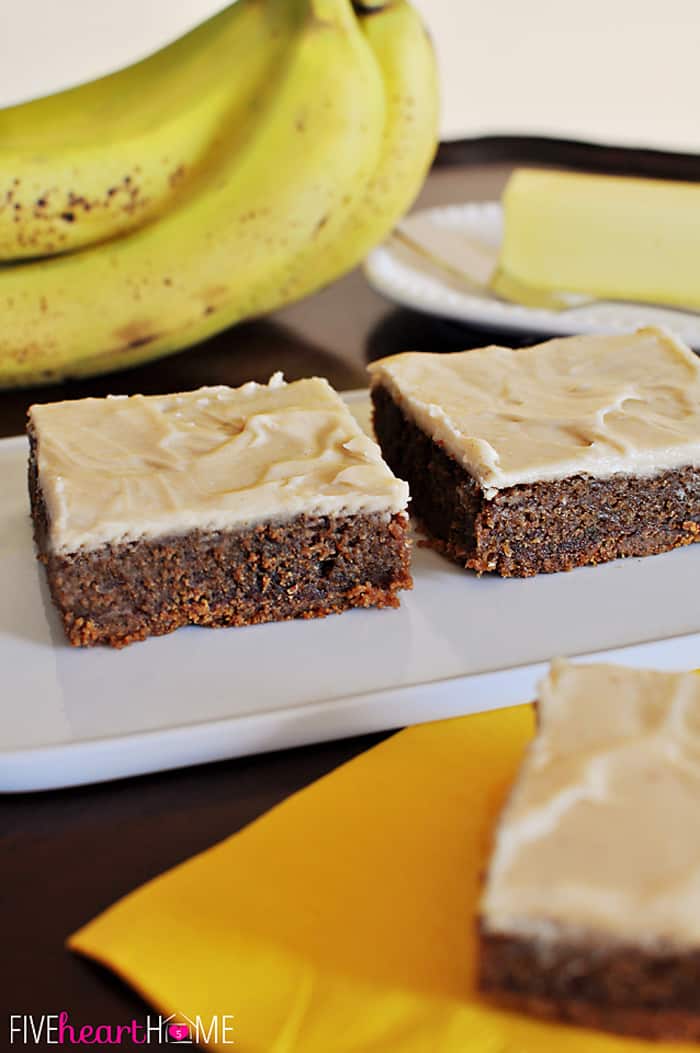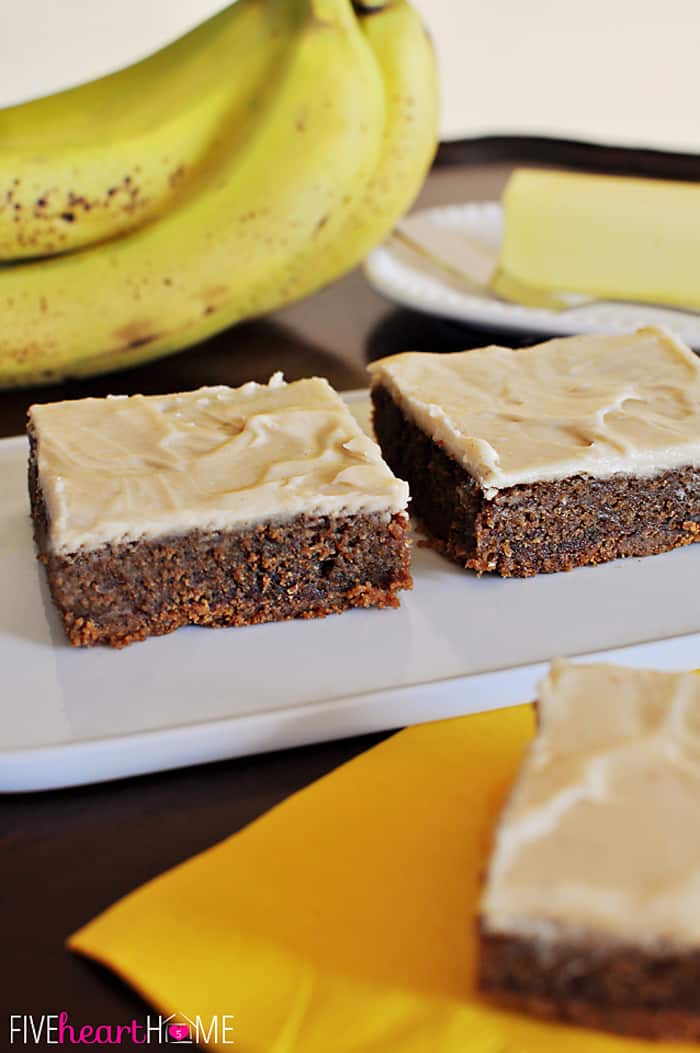 My first foray into brown butter was not only a success, but it already has me brainstorming what else I can make with this golden goodness. So have I convinced you to try it yet? I hope so! You won't regret the few extra minutes it takes to brown your butter in return for such a depth of flavor. Just like I'm not regretting stepping away from the pumpkin for a day so that I could take care of some past-their-prime bananas.
Banana bars adapted from NY Times.
Frosting adapted from Martha Stewart.
This post may be linked up to Live Laugh Rowe, House of Rose, 4 Little Fergusons, Mandy's Recipe Box, Lil' Luna, Uncommon Designs, and these fabulous parties!