There's not much you can do to improve upon fresh corn on the cob. But if you felt up to the challenge, might I suggest grilling it and then melting herb-studded butter and Parmesan cheese over the top?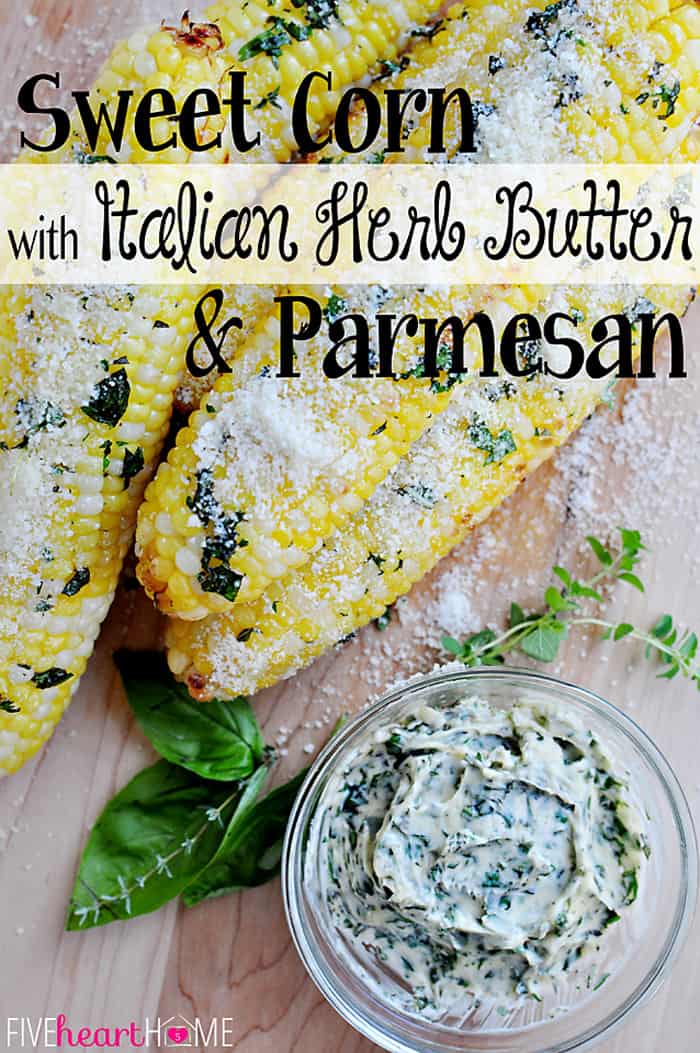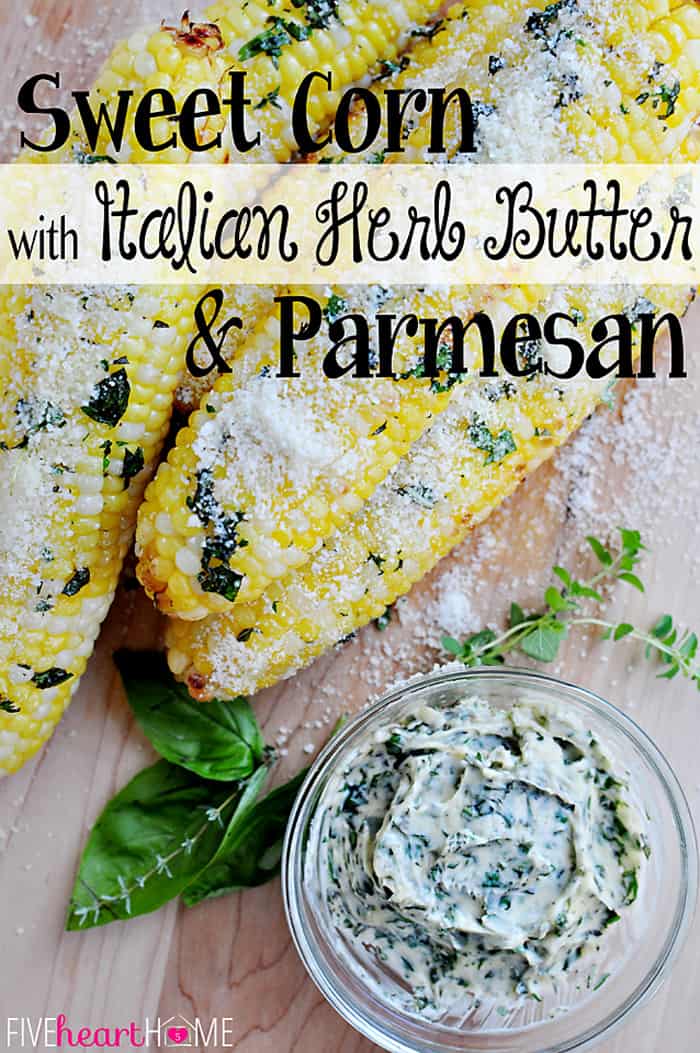 Last weekend my in-laws bought a bunch of fresh sweet corn from a roadside produce stand and were kind enough to share some with us. We already had plans to grill chicken for dinner that night, which I was thinking we'd Caprese up with some melted mozzarella, sliced tomatoes, and fresh basil. So I decided it might be tasty to give our corn on the cob some Italian flair as well!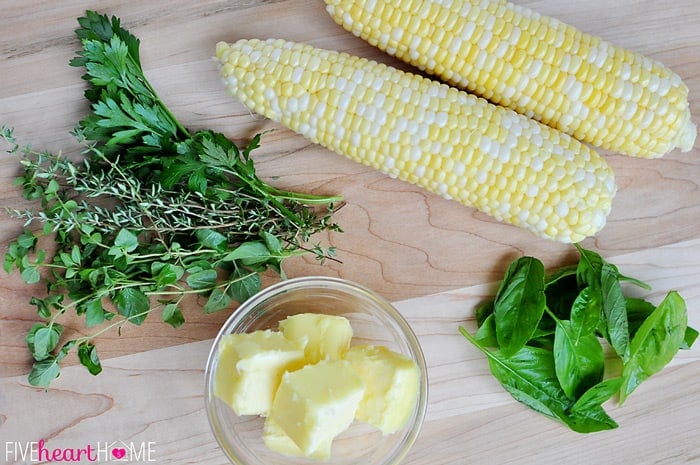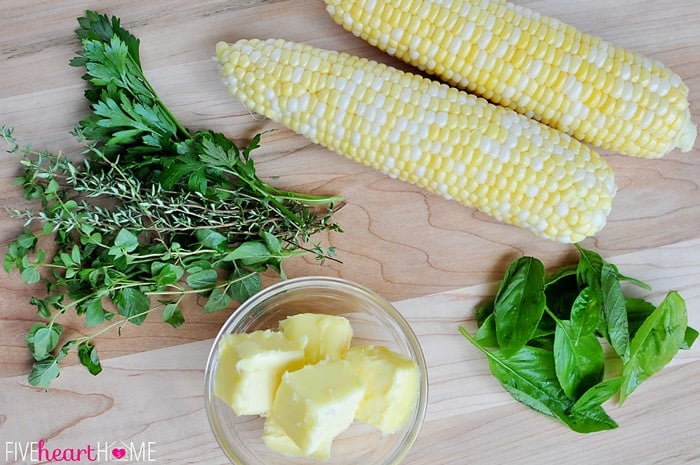 Sadly, the cilantro in my herb garden is dying back from the heat, but my other herbs are still going strong and I'm always trying to come up with ways to make use of them. That's why I decided to use a combination of basil, oregano, parsley, and thyme in this herb butter.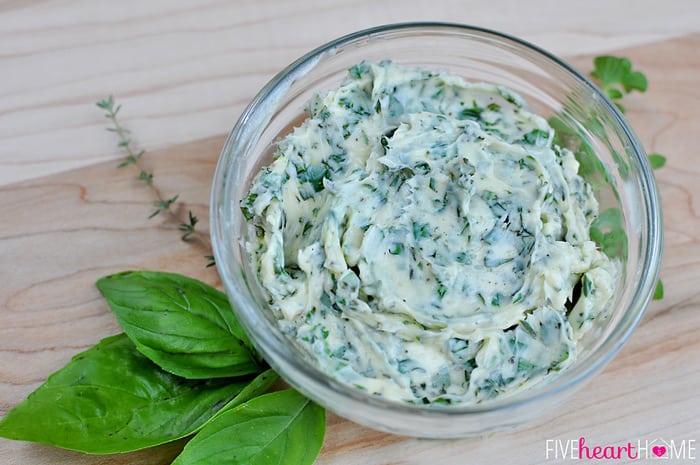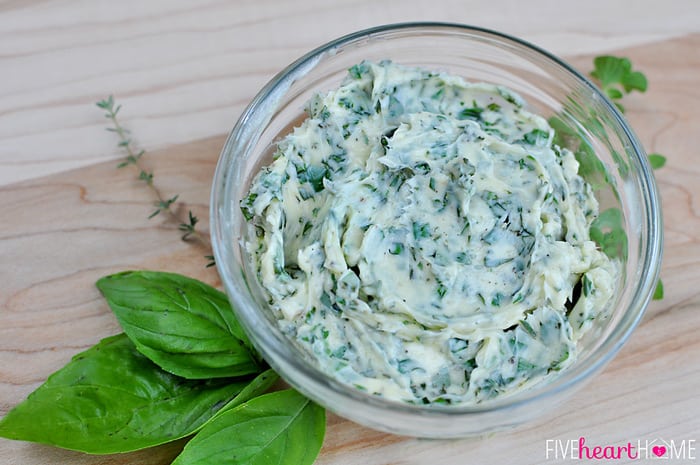 In this case, minimal effort resulted in maximum flavor. The sweet corn tasted even sweeter in contrast to the salty butter and Parmesan cheese, and the combination of Italian herbs perfectly complemented our Caprese chicken sandwiches. As an added bonus, the corn sure looked purty all dressed up like that.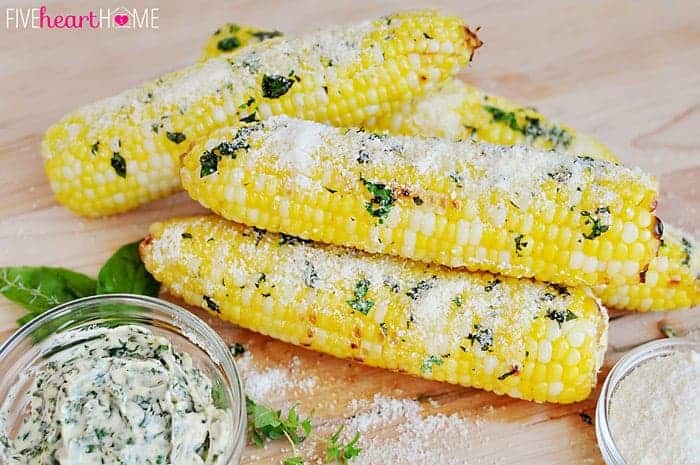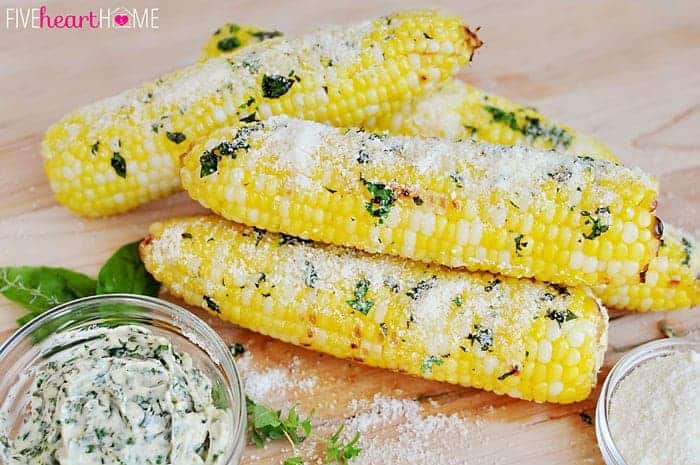 You could easily switch out these herbs for your favorites, and even try a different cheese. Dill + feta, cilantro + cotija…the possibilities are endless. I think the next time I make herb butter, I might even toss in some finely minced garlic…mmmm. Have fun experimenting, and come back and let me know if you come up with a combination worth sharing!
This post is linked to Weekend Potluck #79 at 4 Little Fergusons, Kitchen Fun & Crafty Friday Link Party #76 at Kitchen Fun With My 3 Sons, Best of the Weekend at A Little Claireifiation, Strut Your Stuff Saturday Link Party Week 109 at Six Sisters' Stuff, Inspiration Monday at I Should Be Mopping the Floor, Two Cup Tuesday No. 32 at Pint Sized Baker, and Totally Tasty Tuesdays at Mandy's Recipe Box.