Happy (almost) December, friends! Just in time for Cyber Monday, I bring you my 2014 Holiday Gift Guide for Foodies…

…full of handy-dandy cooking gadgets, shiny kitchen appliances, spiffy entertaining ware, and the latest in cookbook masterpieces! So look no further for fabulous ideas for your favorite foodie!
Listed below are awesome gifts for anyone who likes to cook and/or entertain, with various price points represented. A lot of these items are my favorite kitchen items that I already own, frequently use, and couldn't do without, and others are fun foodie finds that I have on my wish list this year! So think of this as an Oprah's Favorite Things for those who enjoy spending time in the kitchen…except it's Five Heart Home's Favorite Things…and I'm not a millionaire…and I'm not giving each of you all of these items just for reading this post. 😉 But I do hope you find some unique and useful ideas to help you with your Christmas shopping this year, or even with your own holiday wish list. Enjoy!
Some of the links below are affiliate links, which help cover the overhead of running Five Heart Home.
However, I selected each of these products to share with you because I think they're fabulous!
♥ Under the Tree ♥
♥Read recipes straight off of your tablet without getting the screen messy using this handy kitchen tablet stand & stylus.
♥I went years without having an immersion hand blender, and when I finally got one, I couldn't believe how useful it was! So much easier to purée hot soup straight in the pot as opposed to transferring it to a blender.
♥Everyone needs a good, heavy-duty, cast-iron skillet, and this pre-seasoned one gets great reviews!
♥I'm a sucker for a fun new coffee mug! The only problem is I don't know how I would decide between this embossed alphabet mug, this jumbo Texas mug (New York, San Fran, Paris, & London also available!), or these cute polka-dotted mugs, which happen to come in my fave color.
♥In case you don't already have one, a Kitchen Aid Artisan Stand Mixer might be considered a splurge item…but then again, not really, considering how often you will use it and how many years it will last. And just look at all of the pretty, shiny colors it comes in!!! However, I would advise you to carefully consider those color choices. My mom's avocado green Kitchen Aid from the 70s is still going strong, if that gives any indication as to how well these suckers are built… 😉
♥If you don't already own a digital kitchen scale, get one…now! 😉 It comes in so handy when you need to accurately measure ingredients for a recipe (or if you're working to control portion sizes). I've been using my kitchen scale multiple times a week for over ten years now.
♥I'm in love with this galvanized metal tiered stand! It would be perfect for summertime entertaining, but it would be equally charming all gussied up with some festive ribbon for Christmas, birthday parties, and other celebrations.
♥Aside from my Kitchen Aid, my other very favorite, most-utilized, large kitchen appliance would be my 14-Cup Food Processor. I no longer buy grated cheese with its added preservatives…I shred fresh cheese in my food processor. I grate up carrots to add extra vitamins to soup. I shred zucchini to hide from my kids (and hubby) in dinner recipes. I mince herbs. I chop nuts. I make homemade pie crusts in a matter of minutes. If you like to cook, this workhorse will save you a ton of time!
♥Something on my wish list this Christmas is this blade & disk holder for my food processor accessories. Right now I have all of them stored in the back of a cabinet that's fitted with a baby lock…but with young children in the house, I would still feel better knowing that those sharp blades are shielded from wandering little fingers while not in use.
♥I'm pretty sure I'm one of the only cooking fanatics out there who doesn't yet have one of these nifty spiral slicers for cutting zucchini into noodles, etc., but I'm hoping to find one under the tree this year!
♥I started collecting this PB Reindeer Dinnerware years ago, so it's always fun to add new pieces to my collection. I also found these cute Corelle Snowflake Plates at Target, and they're inexpensive enough that I wouldn't be upset if my kiddos dropped one. 😉
♥Another splurge (but one that will last you forever with proper care) is the Le Creuset 5 1/2-quart Dutch Oven. This enameled cast iron pot is a classic, and for good reason, and I happen to think that this size is the most useful and versatile. Once again, take a gander at all of the gorgeous colors it comes in!
♥I feel like I can never have too many classic white platters for entertaining, and I particularly like square and rectangular ones because they're ideal for neatly lining up individual appetizers, cake pops or cupcakes for a dessert table, etc.
♥If you're looking for a lovely, unique, hand-crafted apron (in adult & child sizes), these Scarlet Threads beauties not only fit the bill, but they also support artisans half a world away to meet their families' needs — win, win!
♥I would be elated to receive a new cookbook for every birthday or holiday! There are quite a few that I'm ogling this holiday season or thinking of giving as gifts…
~Make It Ahead: A Barefoot Contessa Cookbook
~The Pioneer Woman Cooks: A Year of Holidays
~The Smitten Kitchen Cookbook
~One Pot: 120+ Easy Meals from Your Skillet, Slow Cooker, Stockpot, & More (from editors of Martha Stewart Living)
~The Ultimate Slow Cooker Book (Better Homes & Gardens)
~The Complete Cooking for Two Cookbook (from editors at America's Test Kitchen)
♥ Stocking Stuffers ♥
♥I love cooking with garlic, and this Garlic Twist is a tool that I use almost every day. It's an effortless way to quickly mince numerous cloves of garlic with no mess, and I prefer it over a regular garlic press.
♥Craving the luxury of Starbucks in the comfort of your own home (and without the hefty $5 price tag)? A milk frother will whip up your favorite hot beverage into a coffee shop-esque treat! I use mine to turn my morning coffee into a frothy latte in mere seconds.
♥If you already have and love a Kitchen Aid Stand Mixer (or if Santa is bringing you one this Christmas), this Flex-Edge Beater is awesome for scraping ingredients off the sides of the bowl so that you don't have to stop mid-mixing to do so manually.
♥An olive oil sprayer allows you to use less oil while preparing food without the worry of an aerosol bottle.
♥Who wants the smell of garlic, onions, or seafood lingering on your hands after cooking? I don't know how it does it, but this stainless steel Rub-Away Bar magically removes odors from your hands!
♥A Microplane Zester/Grater is a classic, must-have kitchen tool for zesting citrus fruits and grating hard cheeses, ginger, carrots, onions, and so much more.
♥A good pair of heavy-duty, stainless steel kitchen shears is worth its weight in gold. My favorite use for mine is cutting raw bacon or snipping herbs…so much easier than chopping!
♥Extreme heat-resistant oven gloves are much more dependable at grabbing and gripping a piping hot pan than oven mitts or potholders!
♥I have cookie scoops in a variety of sizes and I use them all the time…not only for making, well, cookies, but also for rolling uniformly-sized meatballs or evenly filling muffin cups while baking muffins or cupcakes.
♥And finally, how cute would these reindeer spatulas be peeking out of a stocking?
I sincerely hope this Holiday Gift Guide helps you out with some unique and useful ideas for your foodie friends…or maybe it will inspire you to add a few things to your own wish list! What would you add to this round-up? Have fun shopping, friends!
* * * * * * * * * *
Holiday food gift ideas from Five Heart Home…
Gingerbread Granola with Free Printable Gift Tags


{5-Minute, 5-Ingredient} Homemade Caramel Sauce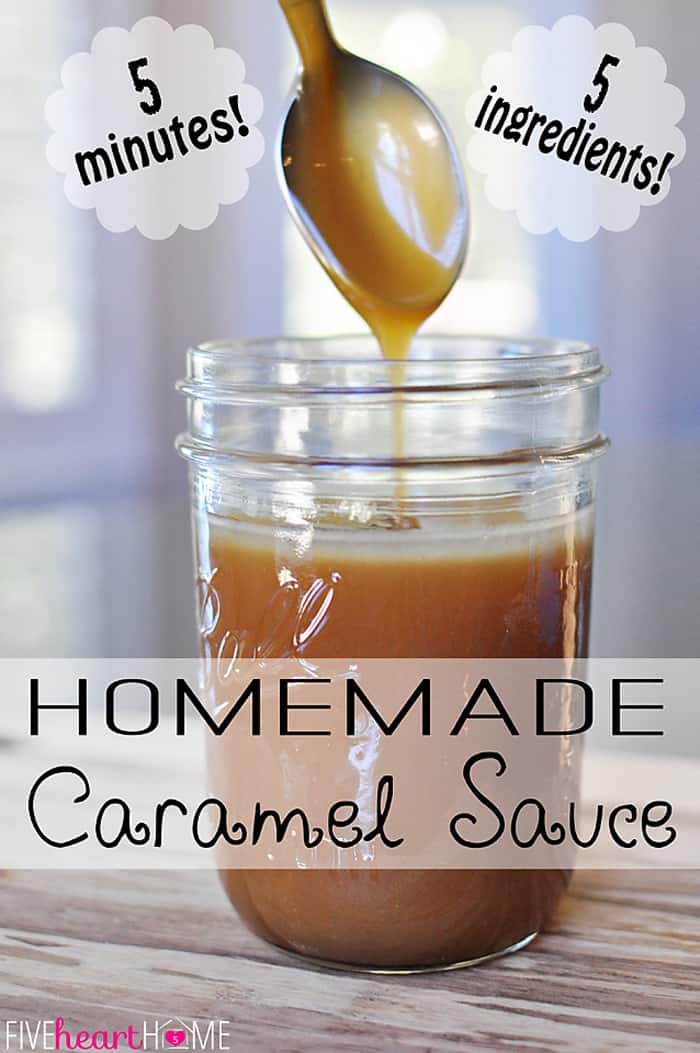 Marinated Cheese & Olives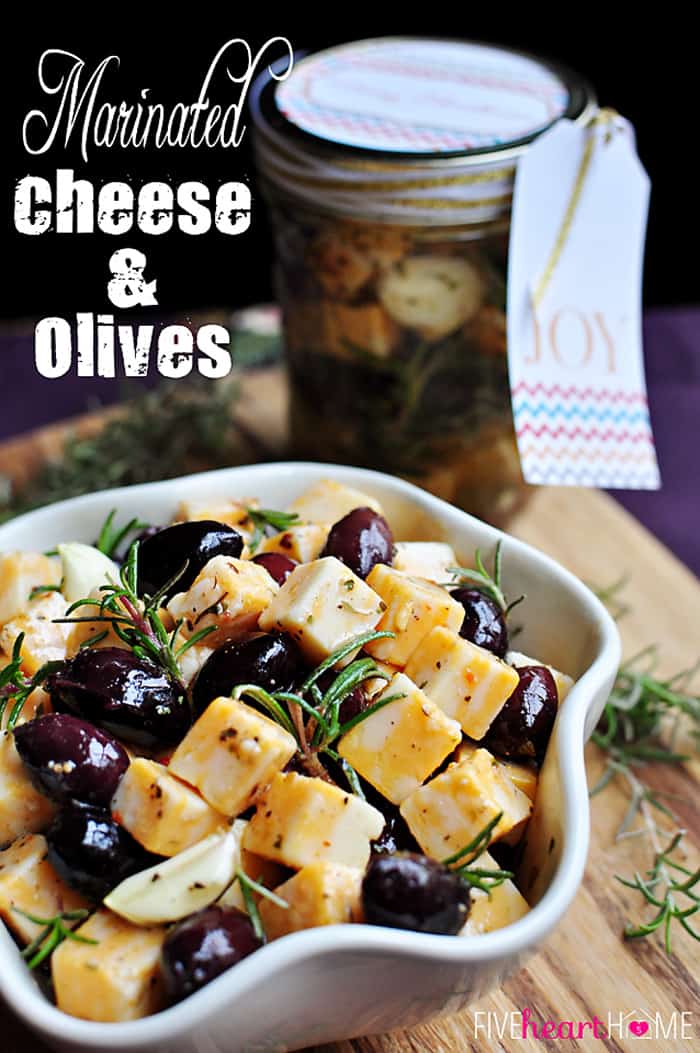 Cinnamon Sugar Candied Pecans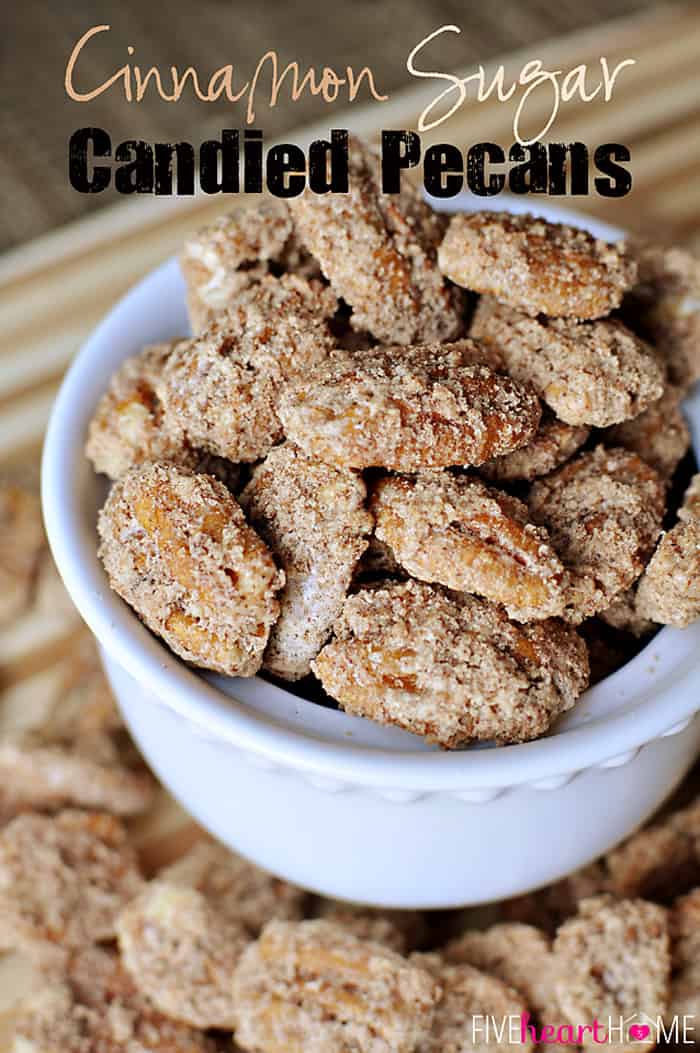 Homemade Chocolate Chip Cookie Mix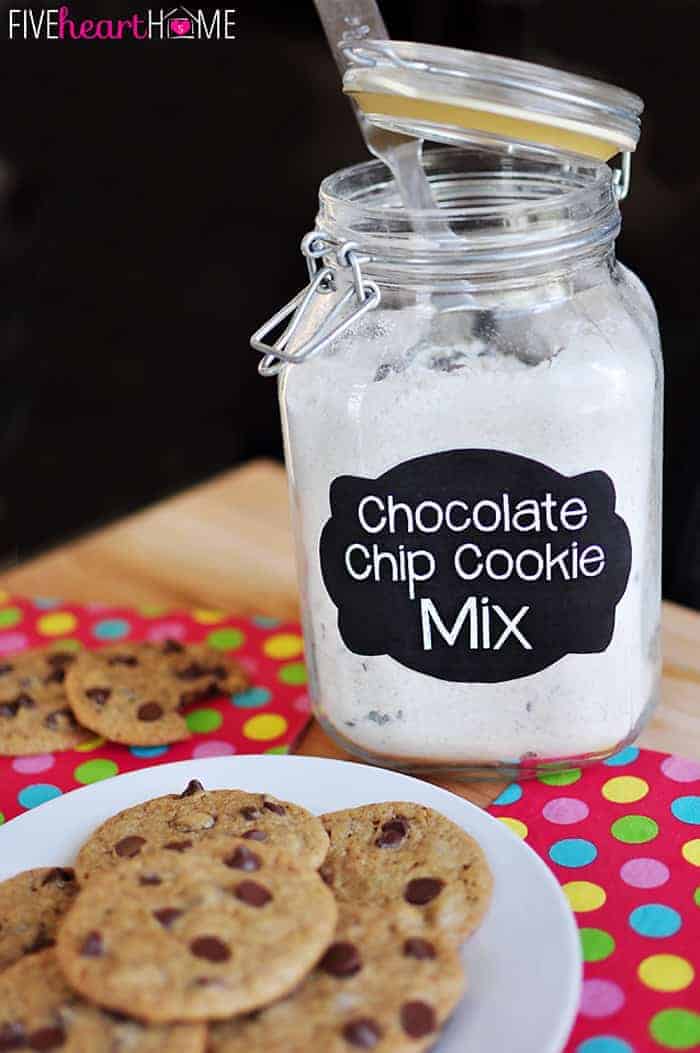 Pretzel Turtles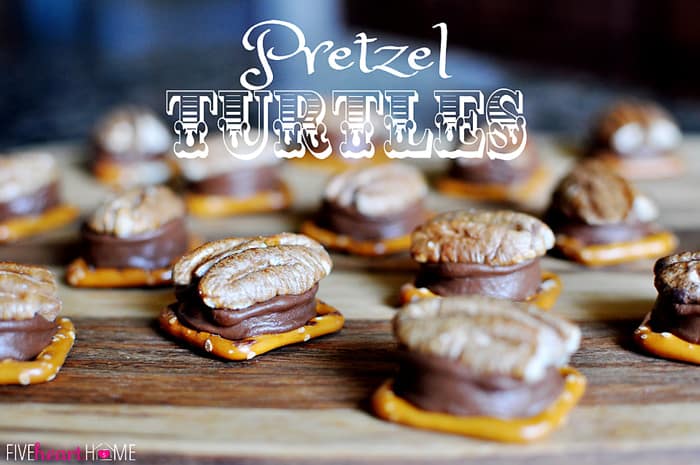 Nutter Butter Christmas Cupcake Toppers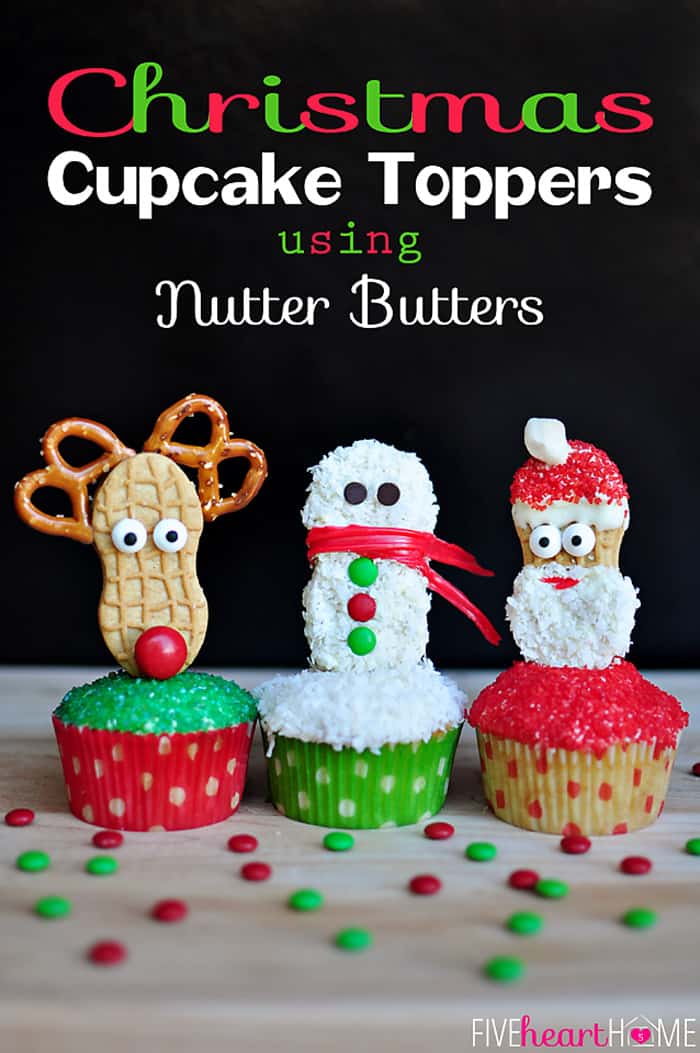 Candy Cane Kiss Brownie Bites