Weeknight dinners at our house must fit three criteria: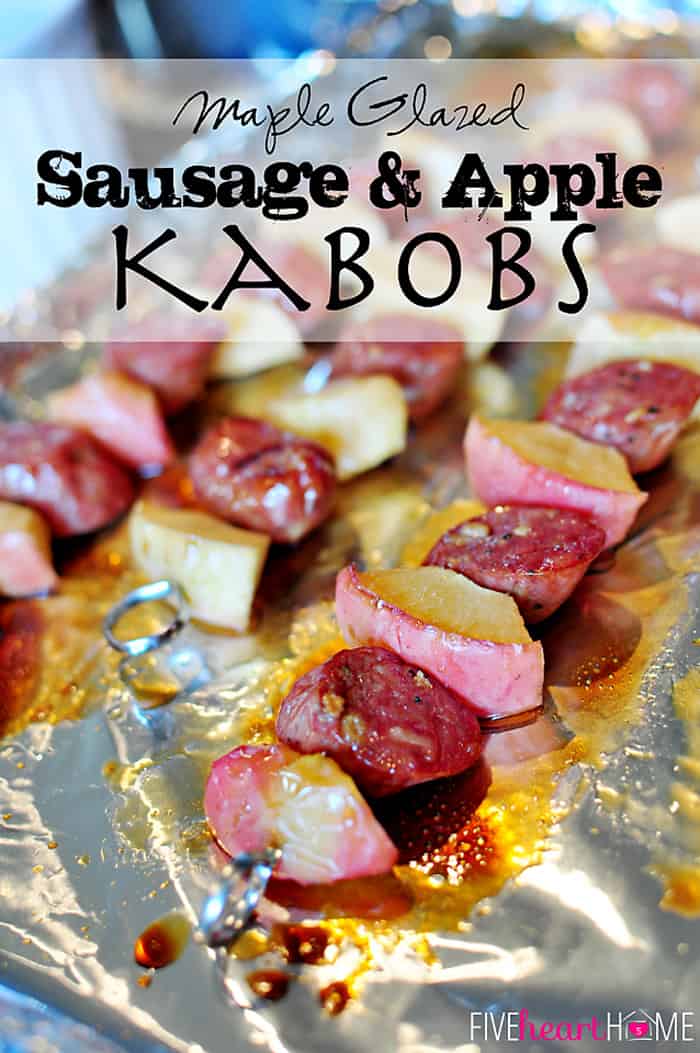 1. quick;
2. easy; and
3. likely to be eaten and enjoyed by picky young children and slightly-less-picky parents.
That's not too much to ask, is it?
I rely on my crock pot a lot for weeknight meals during the school year. I also double the recipe every time I make a casserole so that I have extras to pull out of the freezer for dinners on particularly busy evenings. But aside from crock pot and freezer meals, I require recipes that can be prepped, cooked, and ready to eat in 30 minutes or less.
Enter one of our family favorites.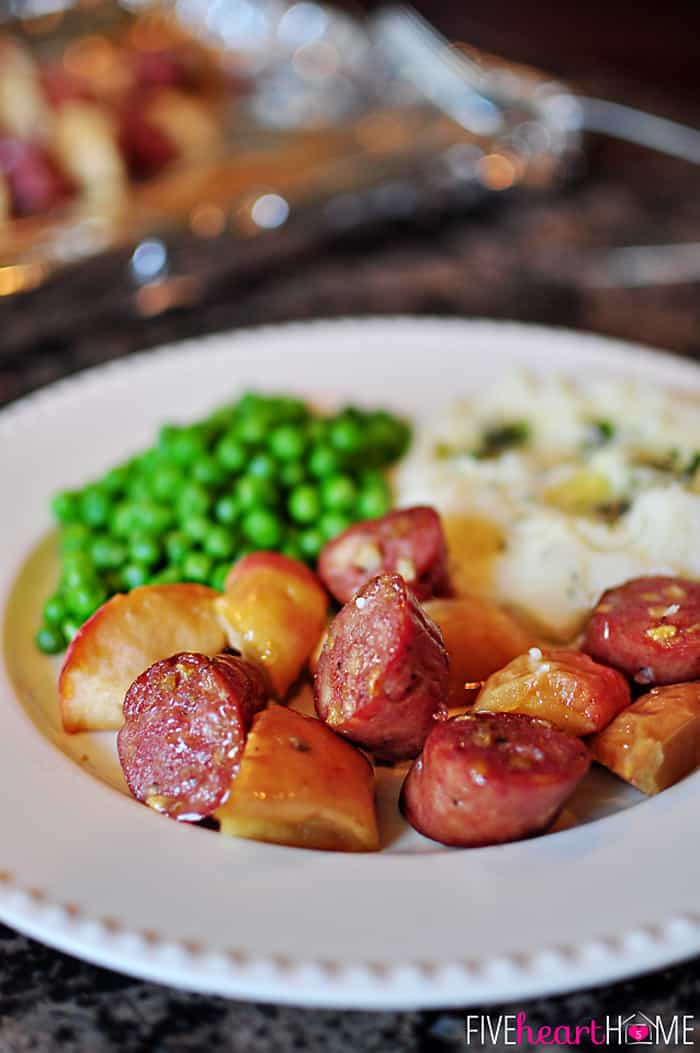 I mean, how can you beat three ingredients? Any sausage would be tasty, but my preferred variety to use for these kabobs is chicken and apple sausage. It's not too spicy, the kids love it, and it's nicely complemented by both the apples and the maple syrup. As a bonus, there are quite a few natural brands out there (without the added sulfites) that I don't feel guilty feeding my children.
For the apples, I usually buy two large apples of different types. One invariably turns out softer than the other, and one is usually sweet while the other is more tart, but I think it's nice to have a little variety. Any apple should work fine, though Braeburns, Fujis, Golden Delicious, or Granny Smiths will hold their shape better in the oven. But it's A-OK to use your favorites or whatever you have in the fridge.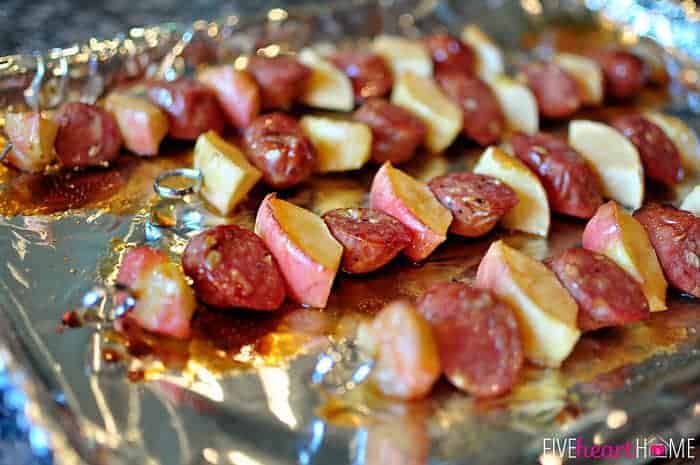 As for the skewers, I have some metal ones that I like to use, but wooden skewers also work great as long as you remember to soak them in water first so that they don't burn or catch on fire. Nooo, catching the oven on fire would result in a dinner-making experience that is neither quick nor easy, thereby negating my aforementioned criteria.
I've given you measurements for the maple syrup in this recipe, but I honestly never measure it out. I just pour a thin drizzle of syrup down the top of each skewer and use a silicone basting brush to distribute it over the sausage and apples. Halfway through the cooking time when I flip the kabobs, I mop up the syrup that's puddled on the foil with my brush to glaze everything again and add a bit of additional syrup if necessary.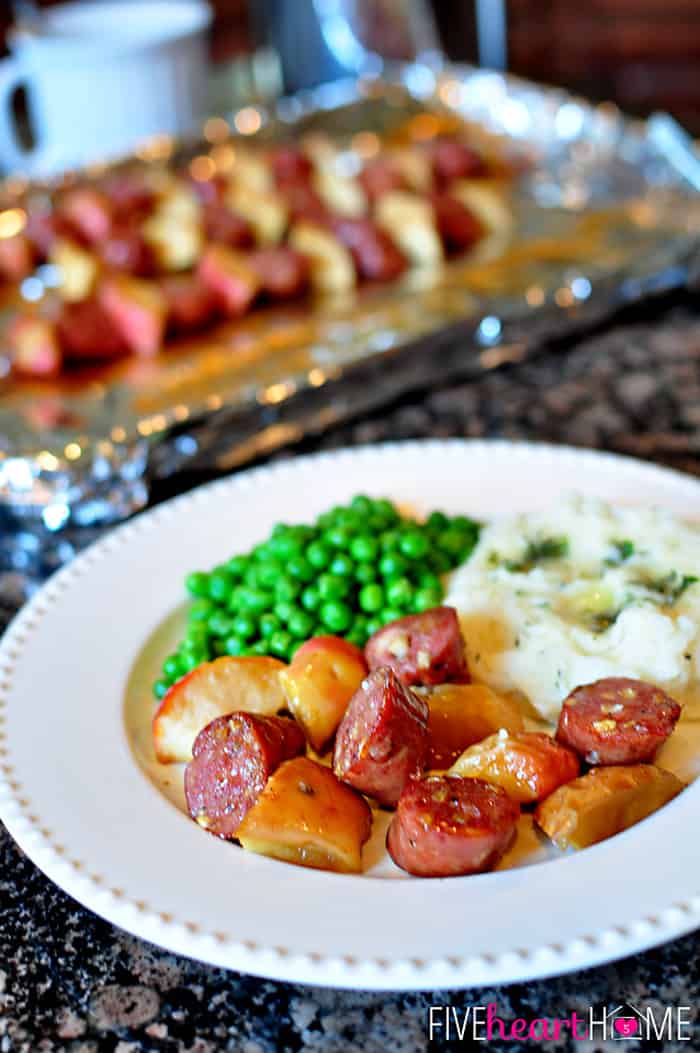 There you have it! A yummy, easy dinner that will satisfy the natives while requiring minimal time and effort from the cook. My boys always cheer when they hear that these kabobs are on the dinner menu. I hope they prove to be just as popular at your house!
Maple Glazed Sausage & Apple Kabobs
Slices of chicken & apple sausage are alternated on skewers with chunks of apples, brushed with maple syrup, and roasted until the sausage starts to crisp and the apples are soft and sweet.
Ingredients
4 links fully-cooked chicken & apple sausage
2 large apples
4 tablespoons pure maple syrup
4 long metal skewers (or 8 short wooden skewers)
Instructions
If using wooden skewers, soak them in water for 15 minutes. Line a sheet pan (preferably that has edges) with foil. Preheat oven to 400°F.
Cut each link of sausage at an angle into 6 equal slices, resulting in 24 total pieces of sausage.
Core and cut each apple into fourths. Cut each fourth into 3 equal pieces. After cutting both apples, you will have 24 chunks.
Alternately thread sausage and apples onto each skewer. On a long metal skewer, you can probably fit 6 pieces of sausage and 6 chunks of apple; for a short wooden skewer, half that much should fit.
Using a brush, glaze skewers with 2 tablespoons of maple syrup. Roast for 10 minutes. Flip skewers over and brush with remaining syrup. Roast for 10 to 15 minutes more or until edges of sausage are starting to crisp.
Notes
Using a baking sheet with edges will ensure that the maple syrup doesn't run off when you pick up the pan.
If you want an apple that will hold its shape in the oven, Fuji, Braeburn, Granny Smith, Gala, Golden Delicious, Rome Beauty, and Honeycrisp are all varieties that work well.
https://www.fivehearthome.com/maple-glazed-sausage-apple-kabobs/
https://www.fivehearthome.com ~ All recipes and images on Five Heart Home are copyright protected. Please do not use without my permission. If you would like to feature this recipe, please rewrite the directions in your own words and give proper attribution by linking back to this blog.
Adapted from Real Simple Family, Fall 2010 (magazine)
More kid-friendly dinner ideas…
Cheeseburger Macaroni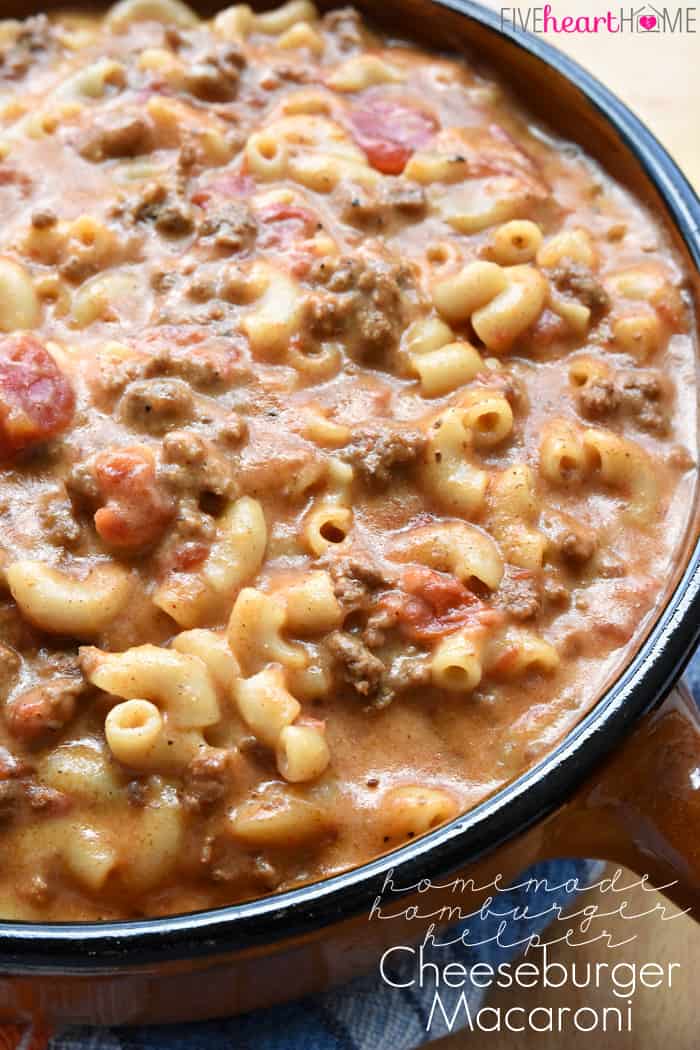 One-Pot Pizza Pasta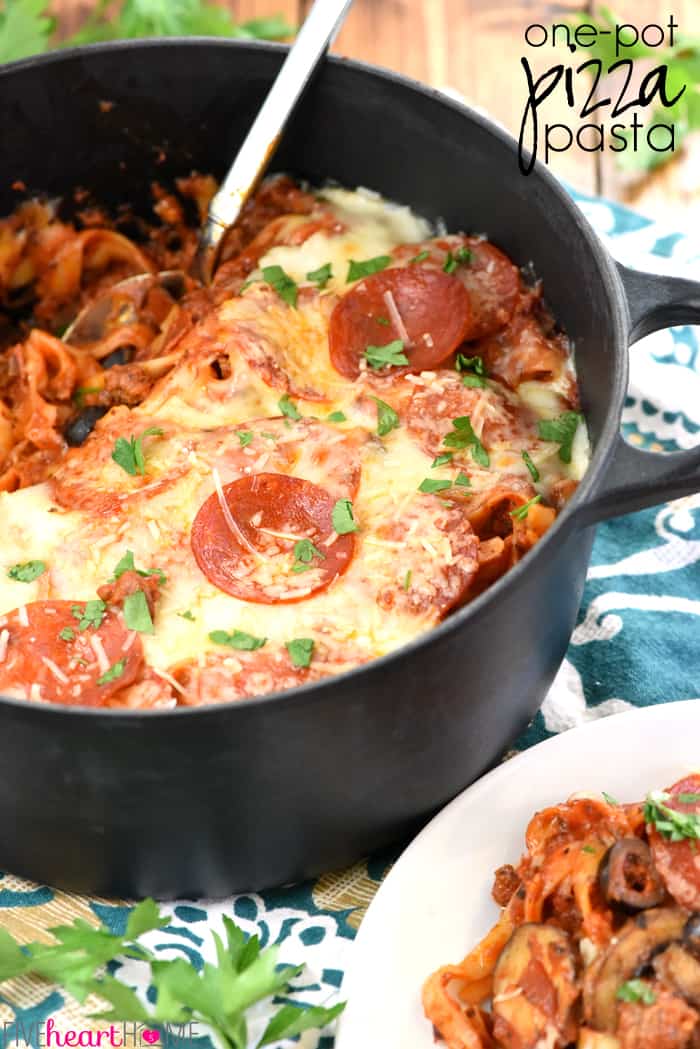 Baked Chicken Taquitos with Avocado Cilantro Dipping Sauce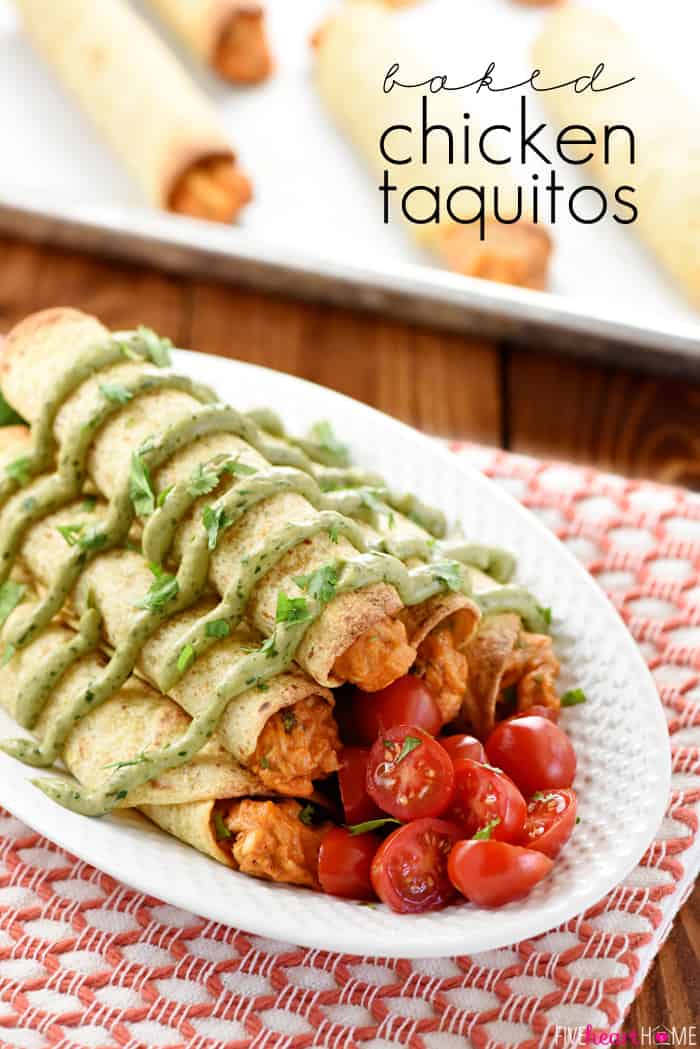 French Bread Taco Pizza