Just wanted to pop in and wish you all a very Merry Christmas and a Happy New Year!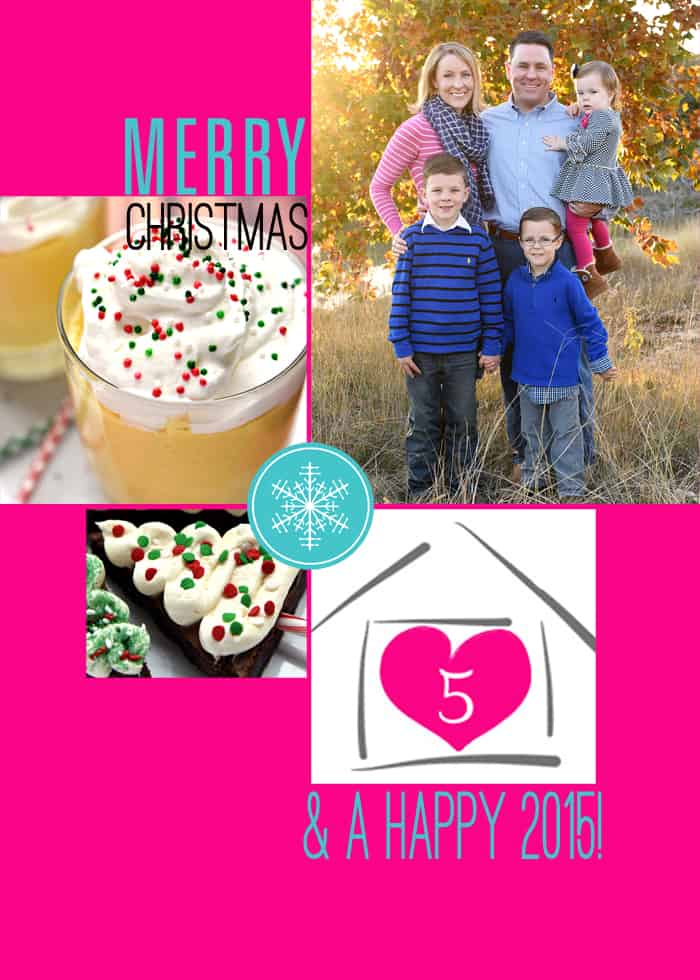 From my family to yours, I hope you have an extra special holiday season with your loved ones and a happy, healthy 2015! Thank you for spending some time with me at Five Heart Home this past year. I can't tell you how much I appreciate your support and I look forward to another fabulous year ahead, filled with recipes and fun!
XO,
Samantha 🙂
* * * * * * * * * *
Let's stay in touch!
Facebook | Google+ | Pinterest | Twitter | Instagram | Bloglovin'
Sign up to have new blog posts sent to your inbox!
I always love hearing from you! ~ samantha {at} five heart home {dot} com
0