So what do you do when the cute little mint plants in your herb garden exponentially grow until they threaten to highjack the whole flower bed?  Why, you make a plethora of mint-infused simple syrup, of course.  And what do you do when it's a summery Friday night and you have a jar of said syrup staring you down every time you open the fridge?  Well, I say you invent an adult beverage to make use of some of that minty goodness.  Introducing…the Mint & Lime Sweet Tea Martini!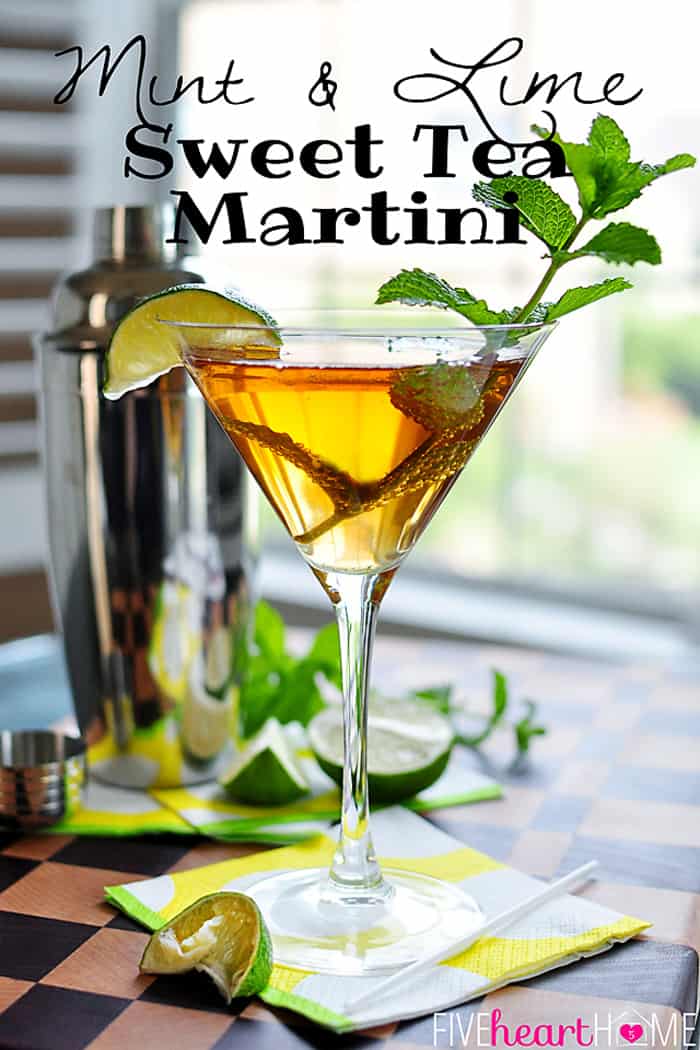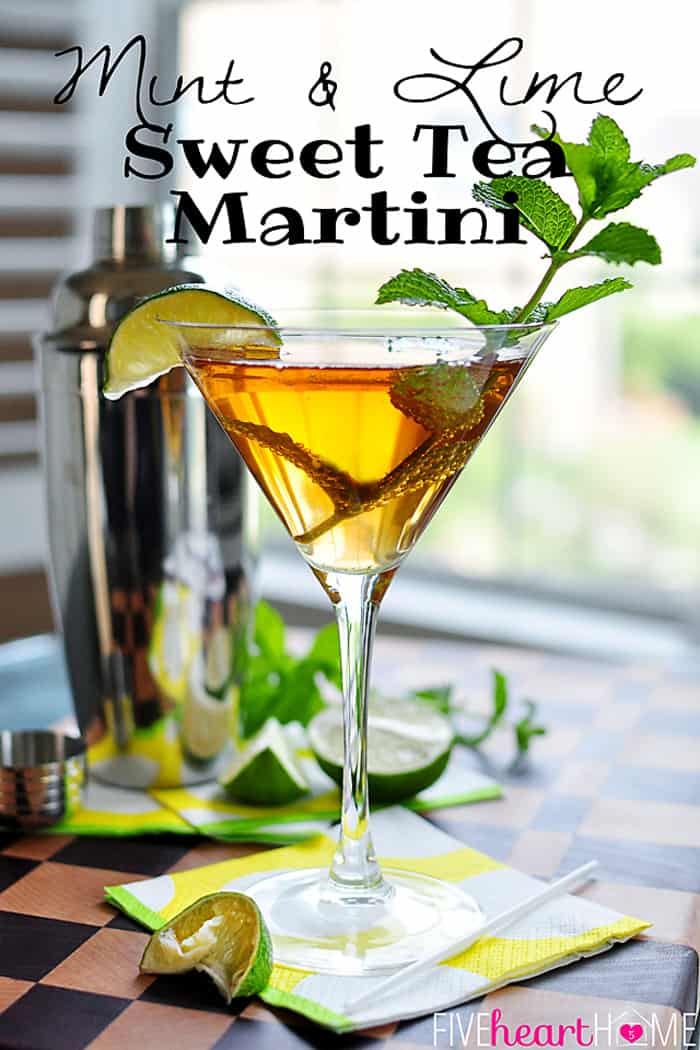 The obvious cocktail choice to incorporate mint, of course, would be mojitos.  And while those are certainly on the rotation around here, drinking the aforementioned mint syrup in my iced tea made me think it might be fun to come up with a spiked version.  If you're from the south, odds are you have sweet tea coursing through your veins.  And I don't know if you've tried sweet tea vodka yet, but it's the perfect cocktail base for those who like sweet tea and, well, vodka.  The only problem is that it tastes like the former more than the latter.  So pace yourself with these and don't say I didn't warn ya!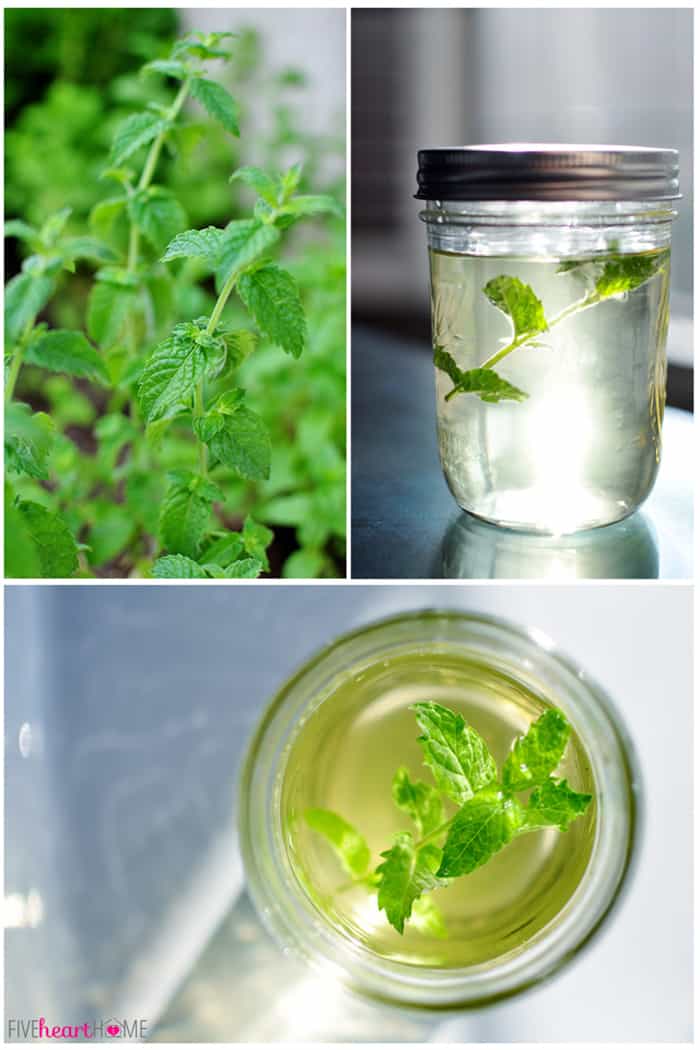 While the minty sweet tea flavors could certainly stand on their own, I think that a kick of lime adds a nice dimension.  All that sweet can benefit from a little tart.
These would be delicious by the pool, at a barbecue, or even just relaxing at home at the end of a long day.  And while I coined this concoction a martini and strained out the ice with a cocktail shaker, I think it would be equally refreshing served in a tall glass with lots of ice.  You know, like sweet tea!
Enjoy your Friday, enjoy your summer, and enjoy your Mint & Lime Sweet Tea Martinis!  I'd love to hear what you think of this recipe in the comments section!
This post is linked to Sundae Scoop Link Party #84 at I Heart Naptime.