Welcome to Moonlight & Mason Jars, everyone! Thank you for link partying with us. 😉
Today we're making an exciting announcement! Next week, we'll be launching our bigger, better, and revamped Moonlight & Mason Jars Link Party! We have a couple of fabulous new co-hosts to introduce (DIY on the Cheap and Maison de Pax – yay!) as well as a new party start time…so please join us next Tuesday night as we kick off the fun! Starting then, the party will go live each Tuesday at 10:00 p.m. CST. So if you are a night owl, you can link up before going to bed on Tuesday night. If you're an early bird, you can catch the party first thing Wednesday morning. And if you're somewhere in between, you can link up at your convenience any time on Wednesday (or any day after that)! Your awesome links will simultaneously be seen on FIVE BLOGS, meaning more exposure for you! We're so excited, and we're all looking forward to a new and improved party that will have more readers viewing your links and features. So mark it down and we'll see you next Tuesday night!
Moonlight & Mason Jars is a weekly party where bloggers are invited to link up some of their latest recipes, crafts, DIY projects, and seasonal fun…and readers get to check out all of that talent in one place! That makes this a great place to find great new ideas and inspiration.
Thank you again for stopping by…it's time to party!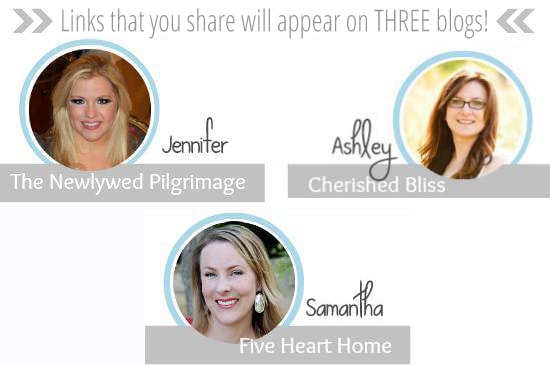 The Newlywed Pilgrimage // Pinterest // Google+ // Twitter // Facebook // Bloglovin'
Cherished Bliss // Pinterest // Google+ // Twitter // Facebook // Bloglovin'
Five Heart Home // Pinterest // Google+ // Twitter // Facebook // Bloglovin'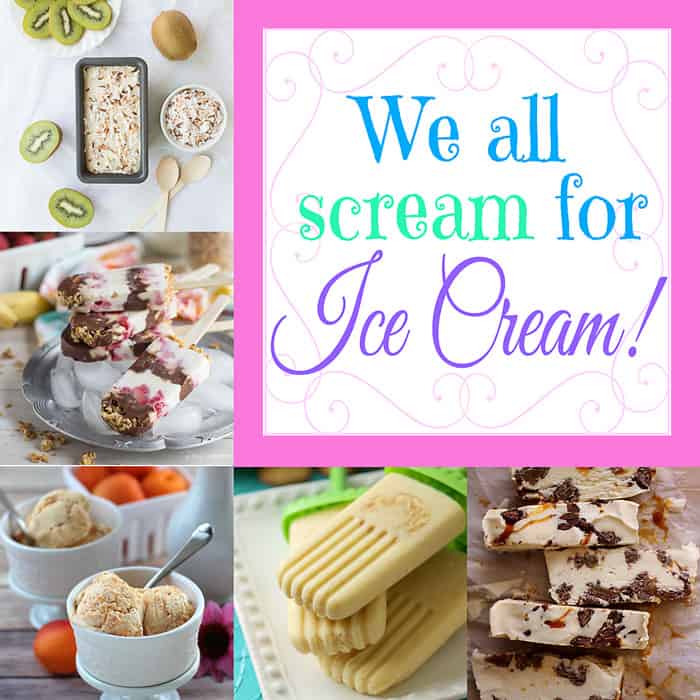 Kiwi Ice Cream with Oven Toasted Coconut >>> The First Year Blog
Nutella Yogurt Parfait Breakfast Popsicles >>> Baking a Moment
Apricot Ice Cream >>> Dieters Downfall
Banana Pudding Pops >>> Ginger Snap Crafts
Dulce de Leche Ice Cream >>> Club Narwhal
To provide maximum exposure for our winners, we pin all featured party picks to our group Features Pinterest Board. Feel free to visit these blogs to pin these wonderful features as well!
Now let's get on with the party!!!
0