Happy Tuesday, everyone! So happy to have you at Moonlight & Mason Jars!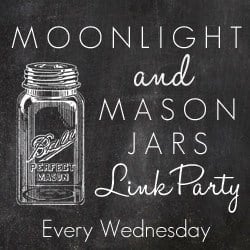 Hope this finds y'all having a great week! We celebrated our newly minted 5-year-old's birthday this past weekend, and on the blog front, I've been swimming in apple recipes lately. I find it hard to believe we're already a little over a week out from Halloween! Do your little ones have their costumes ready to go (or, if you don't have little ones, are you dressing up)? My trio is going to be the Super Mario Bros. and Princess Peach this year. I love dressing up my kids in coordinating outfits, and so far they haven't fought me on it (the eldest usually decides what he wants to be, then the middle child inevitably wants to match big brother, and my daughter is too young to have an opinion on it yet). 😉 Should be fun, and I'm just so happy that Halloween is on a Friday this year! No candy hangover at school the next morning…
Before we get on with the party, I wanted to let you know about a NEW CASH GIVEAWAY up on the blog this week! I know, I know…there have been a bunch of giveaways around these parts lately. I've been invited to participate by the other bloggers coordinating them, and I never want to turn down a chance for my readers to win something! It's my small way of saying 'thank you' for hanging out with me here. 🙂 Anyway, if you think you can use $500, ENTER HERE (just scroll down to the bottom of the post, where you'll find the Rafflecopter)!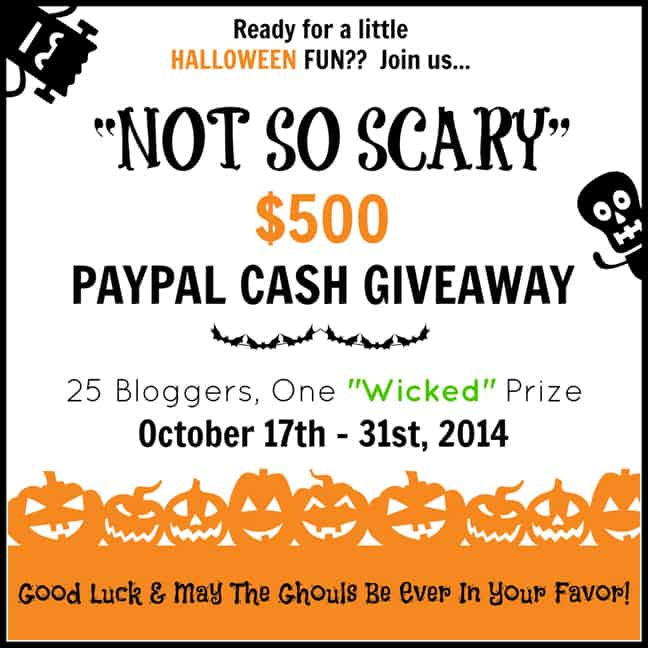 Moonlight & Mason Jars is a weekly party where bloggers are invited to link up some of their latest recipes, crafts, DIY projects, and seasonal fun (to be simultaneously seen on FIVE BLOGS)…and readers get to check out all of that talent in one place! That makes this a great place to find great new ideas and inspiration. The party goes live at 10:00 p.m. CST every Tuesday night and is open through the week for your link-up (or link-browsing) convenience. 🙂 Thank you again for stopping by…it's time to party!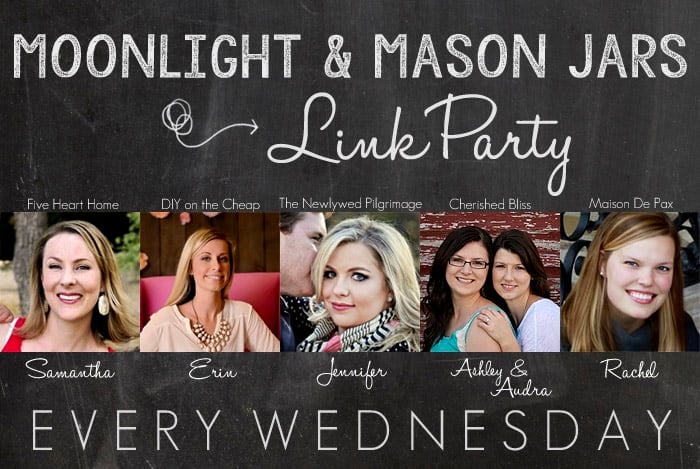 Five Heart Home | Pinterest | Google+ | Twitter | Facebook | Subscribe
DIY on the Cheap | Pinterest | Google +| Twitter | Facebook | Subscribe
The Newlywed Pilgrimage | Pinterest | Google+ | Twitter | Facebook | Subscribe
Cherished Bliss | Pinterest | Google+ | Twitter | Facebook | Subscribe
Maison De Pax | Pinterest | Google +| Twitter | Facebook | Subscribe
This week's five fabulous features…


Quick & Easy DIY Harvest Sign | The Turquoise Home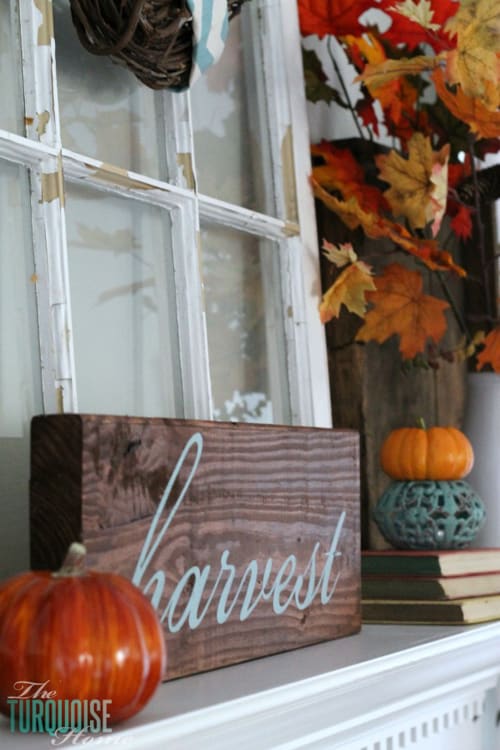 Raven Sugar Cookies | Simply Suzanne's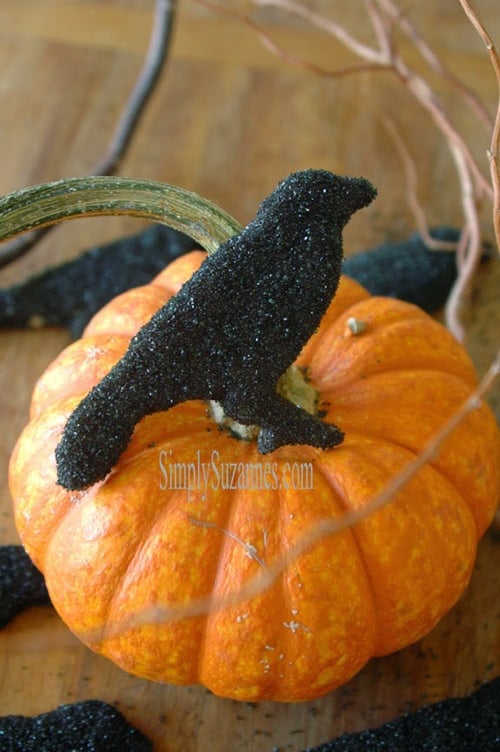 Harvest Bonfire | Love Grows Wild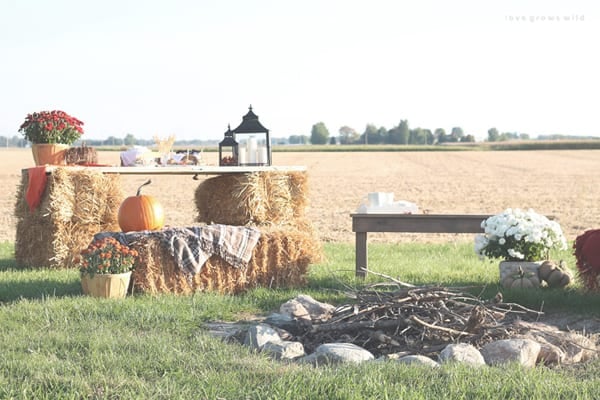 Book Pumpkins Tutorial | The PartyFetti Blog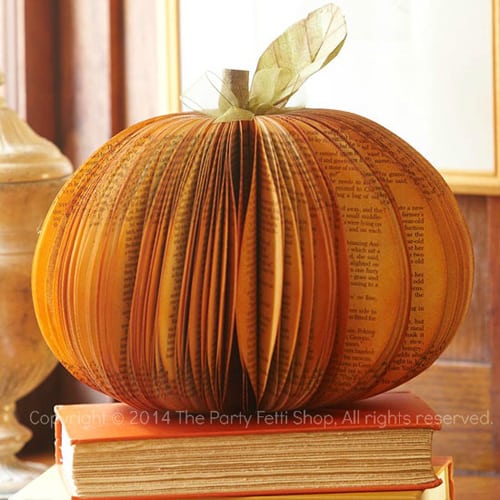 Acorn Brownie Pops | Pint Sized Baker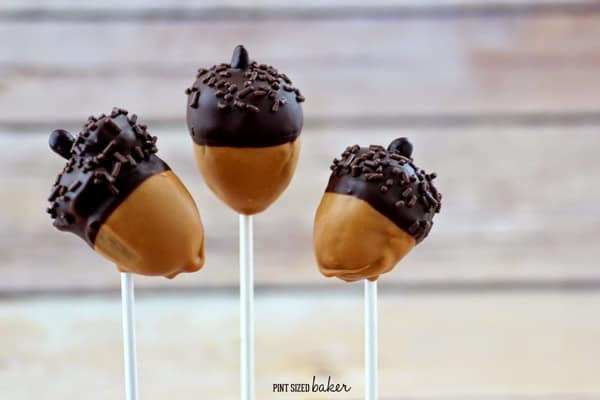 To provide maximum exposure for our winners, we pin all featured party picks to our group Features Pinterest Board. Feel free to visit these blogs to pin these wonderful features as well!
Now let's get on with the party!!!
0