Happy December, everyone! So happy to have you back at Moonlight & Mason Jars!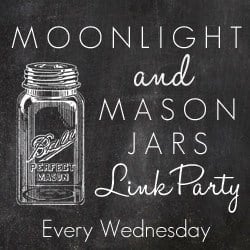 So how was your Thanksgiving? Wonderful, I hope! We had a very nice holiday, and I ended up taking the whole extended weekend off from blogging…in fact, that's probably the longest break I've taken in the almost year and a half that I've been blogging! It was great to relax and recharge, though, and nice to spend uninterrupted and undistracted time with my family. We spent Thanksgiving day with my husband's side and celebrated a second Thanksgiving with my side on Saturday, we watched a lot of football in between, we got a head start on our Christmas decorating, I ordered our Christmas cards, and I started and finished just about all of my Christmas shopping online. How's that for a productive weekend?! 😉 I've made a vow to try to be present and not get too stressed out by my to-do list this December…so for me, that means getting things done ahead of time so that I don't always feel like I'm scrambling at the last minute! So far, so good, but we're only on Day 2 of the month…I'll let you know how it's going by next week! 😉
Oh, and speaking of holiday shopping, did you see my 2014 Holiday Gift Guide for Foodies? It's chock full of handy-dandy cooking gadgets, shiny kitchen appliances, spiffy entertaining ware, and the latest in cookbook masterpieces, sure to help you out with some unique and useful gift ideas for your favorite foodie…or a few items to add to your own wish list!

Annnnd, if you're looking for even more holiday inspiration, don't miss the 100 Christmas Projects for a Beautiful Holiday Home blog hop that I participated in earlier this week!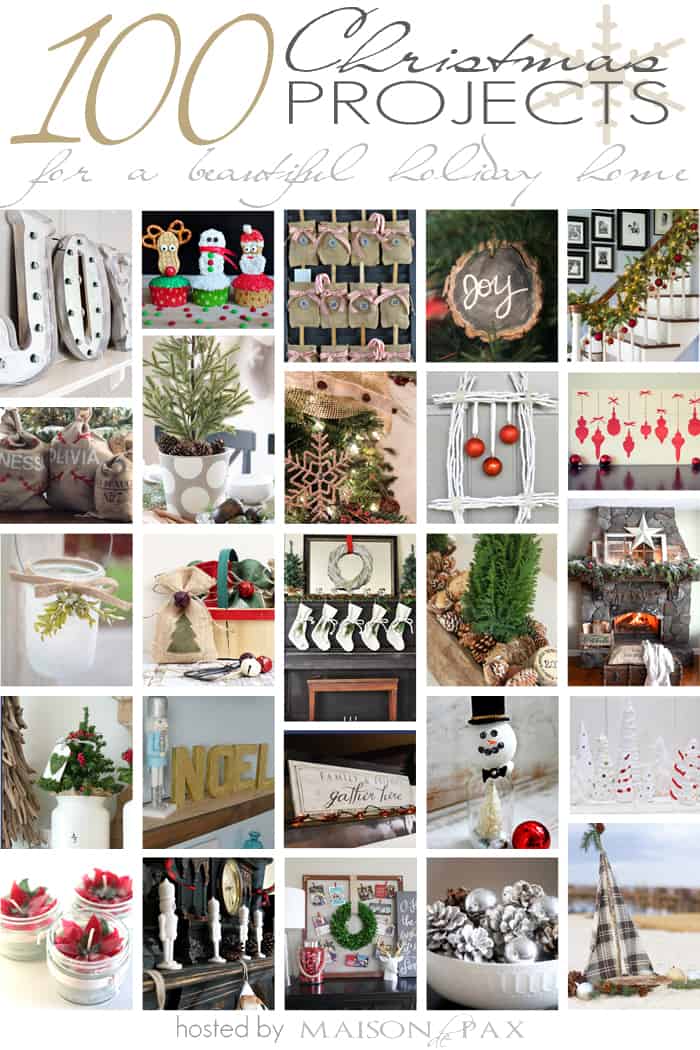 Moonlight & Mason Jars is a weekly party where bloggers are invited to link up some of their latest recipes, crafts, DIY projects, and seasonal fun (to be simultaneously seen on FIVE BLOGS)…and readers get to check out all of that talent in one place! That makes this a great place to find great new ideas and inspiration. The party goes live at 10:00 p.m. CST every Tuesday night and is open through the week for your link-up (or link-browsing) convenience. 🙂 Thank you again for stopping by…it's time to party!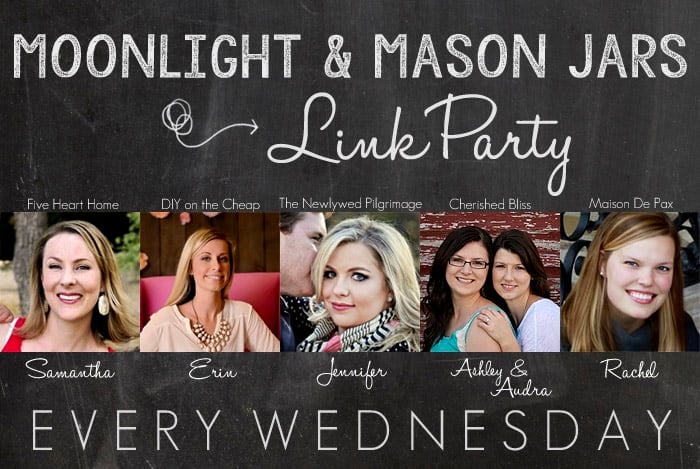 Five Heart Home | Pinterest | Google+ | Twitter | Facebook | Subscribe
DIY on the Cheap | Pinterest | Google +| Twitter | Facebook | Subscribe
Modern Pilgrim | Pinterest | Google+ | Twitter | Facebook | Subscribe
Cherished Bliss | Pinterest | Google+ | Twitter | Facebook | Subscribe
Maison De Pax | Pinterest | Google +| Twitter | Facebook | Subscribe
This week's five fabulous features…
Christmas Tree Meringues // This Silly Girl's Life

Peanut Butter Oat Bites // Bitz & Giggles

No Bake Coconut Bars // The Bewitchin' Kitchen

Oatmeal Raisin Cookies // The Chill Mom

Pumpkin Pie Truffles // Mini Monets and Mommies

To provide maximum exposure for our winners, we pin all featured party picks to our group Features Pinterest Board. Feel free to visit these blogs to pin these wonderful features as well!
Now let's get on with the party!!!
0