Happy Friday, everyone!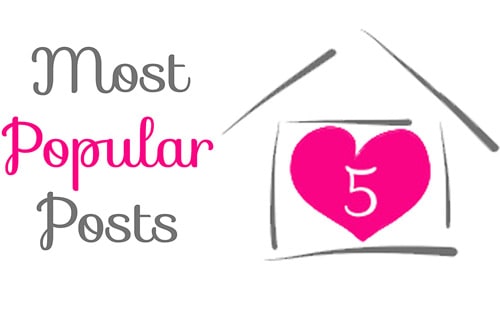 I've been a busy bee this week tweaking various recipes and baking dozens upon dozens of chocolate chip cookies to come up with a perfect Homemade Chocolate Chip Cookie Mix to share with you! But I had a little set-back on Wednesday when I was feeling under the weather and then Thursday was my birthday…so rather than rush that post and risk missing some of the details, I'm going to bump all of the chocolate chip cookie glory to Monday.
Instead, today I thought it would be fun to share with you the most popular posts that I've published since starting this blog back in June. I'm so honored to have had lots of awesome new readers join me recently and, let's face it…unless you're my mom or my hubby, you probably missed the majority of my earlier posts anyway… 😉 Also, if you happen to be visiting Five Heart Home for the first time, this should serve as a good 'tour' to give you an idea of what goes on around here!
So how did I determine my top ten posts thus far? Well, there's a little social media widget at the bottom of each post allowing you to share your favorite posts to social media, should you ever so desire (and thankyouthankyouthankyou if you do!). The neatest part about these little icons is that they also reveal how many times a particular post has been shared. It's always enlightening and fun for me to see which recipes and posts are the most popular with my readers. Along with website analytics, this info really helps me cater this blog to what you all want and like.
So without further ado, let's take a walk down memory lane, shall we? Here are the Top 10 posts since the inception of Five Heart Home, according to your page views, tweets, Facebook shares, and Pinterest pins! Click on the titles to go directly to any of these posts. 🙂
These particular coconut macaroons are some of my favorite cookies from childhood. They are quick and easy to make, and rich and chewy to bite into. You can even dip or drizzle them in chocolate for extra decadence…love them.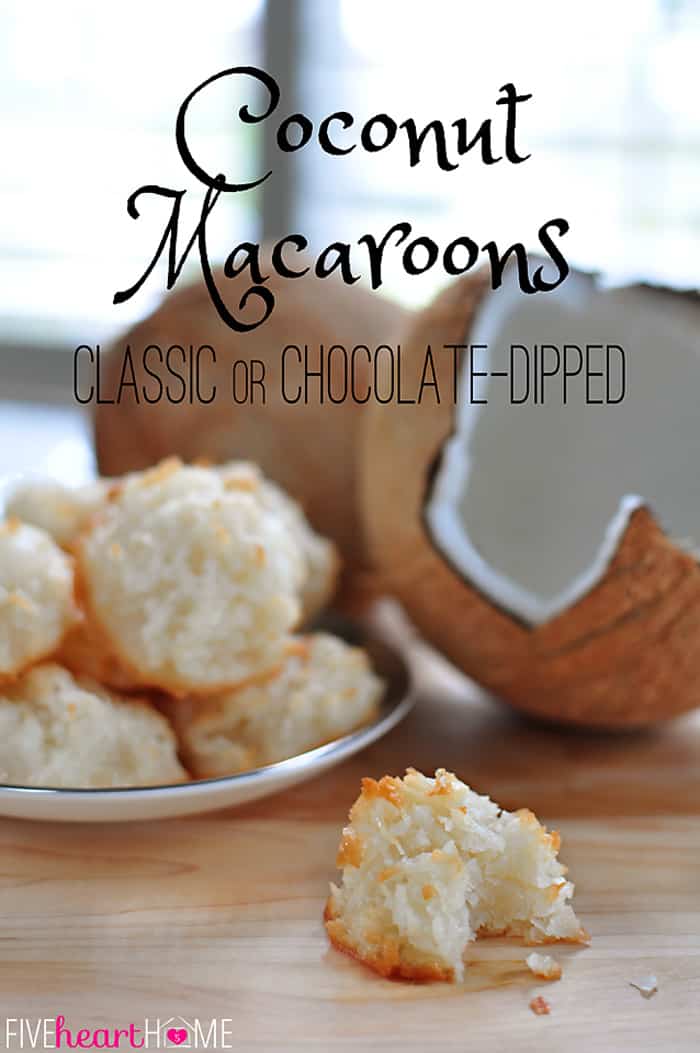 Most days I share recipes, but I also post about projects around the house when I deem them share-worthy. And I never get tired of looking at this photo gallery of my little family…it just makes me happy. 🙂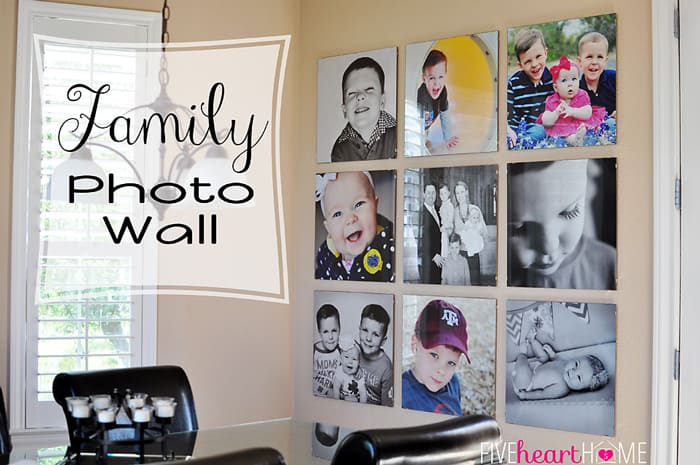 I love this crock pot recipe because it's really tasty yet a little bit different. It's very popular at my house, and I'm so happy that it's been a hit with y'all, too!

We are over run with zucchini every summer, and this was a fun new way to cook and eat it. Seriously…I'm craving some of these suckers right now.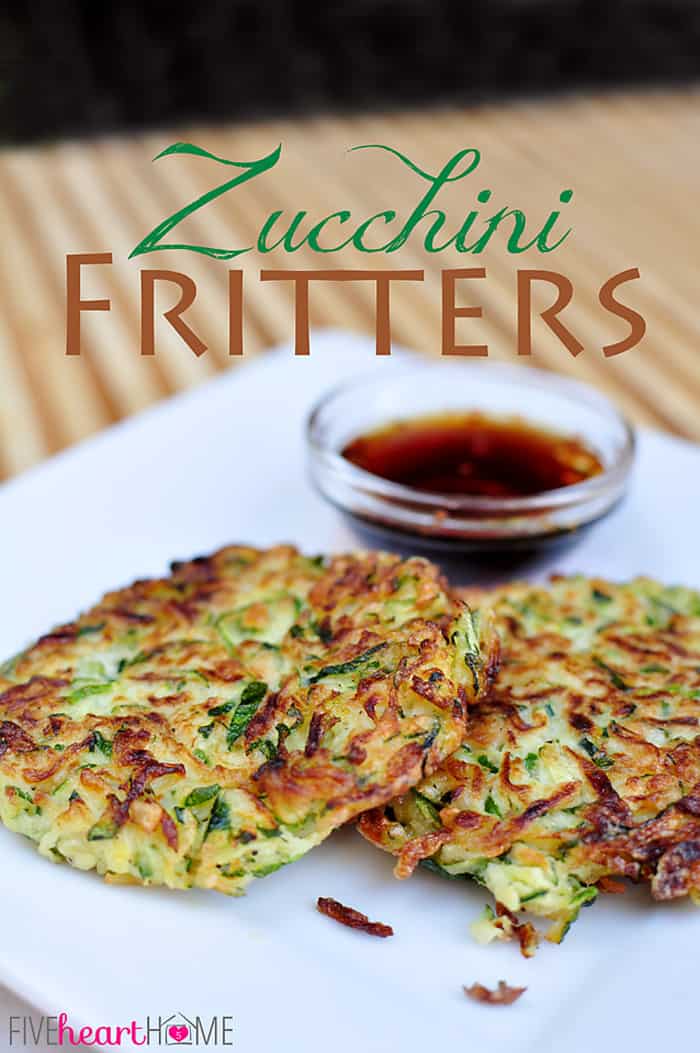 Y'all don't even know how happy it makes me that this post was so popular. I love thinking about all of the back-to-school teachers out there this fall getting chocolate-laden survival kits!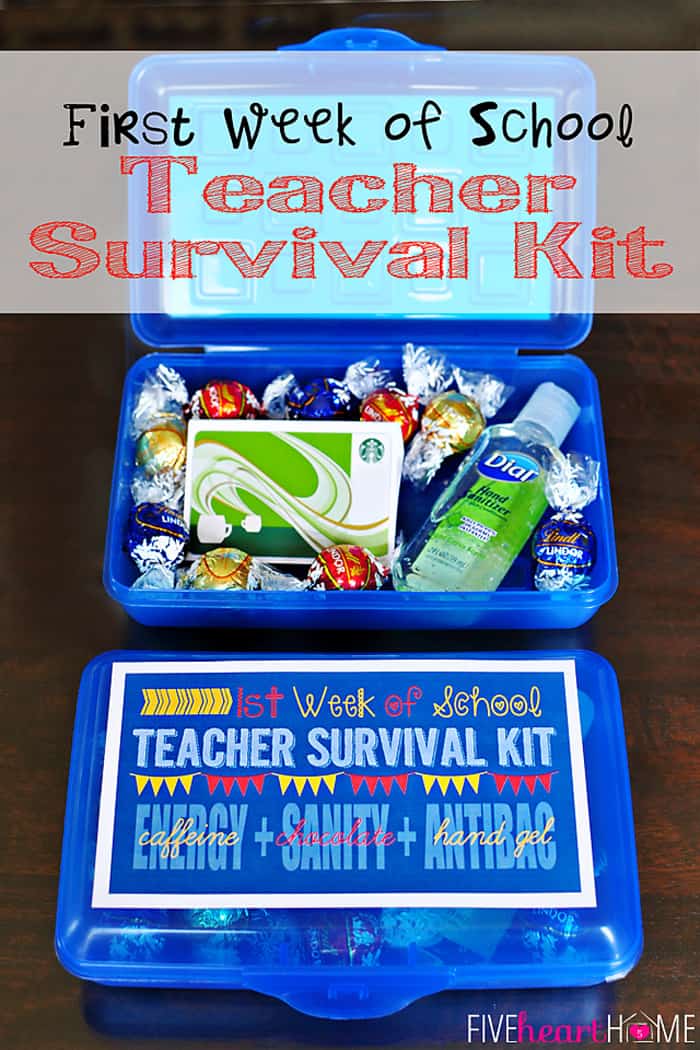 This dish is so yummy, unique, and impressive-looking. It's a great summertime dessert for everything from a family barbecue to a dinner party!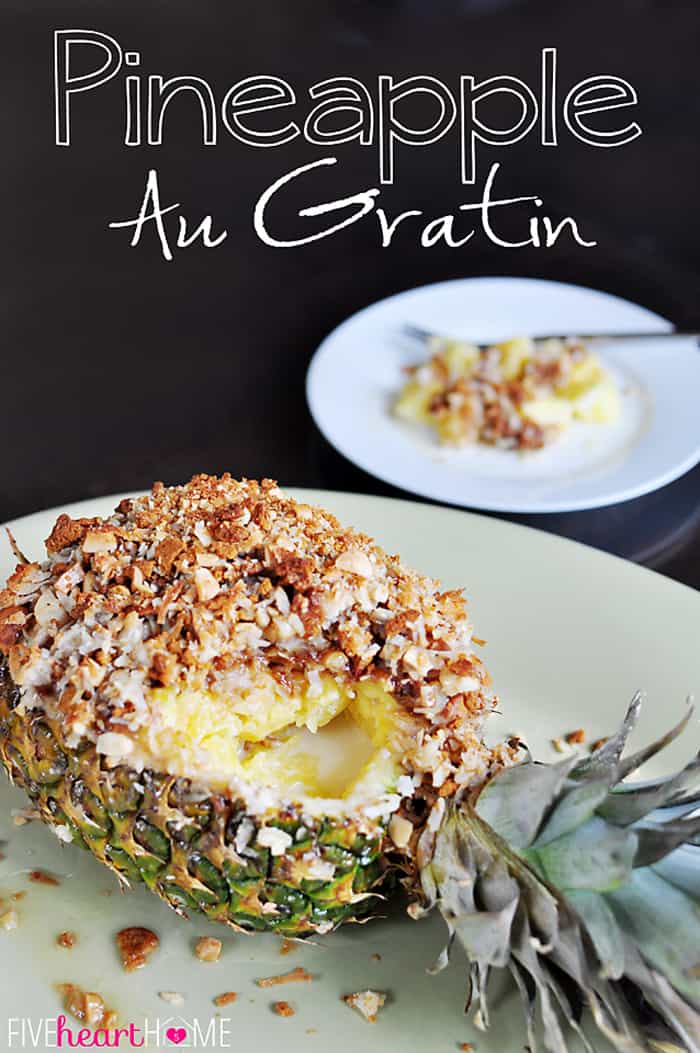 My go-to cupcake recipe and all-time most requested recipe by anyone who tastes them, these cupcakes are like no others. Everyone needs to try them.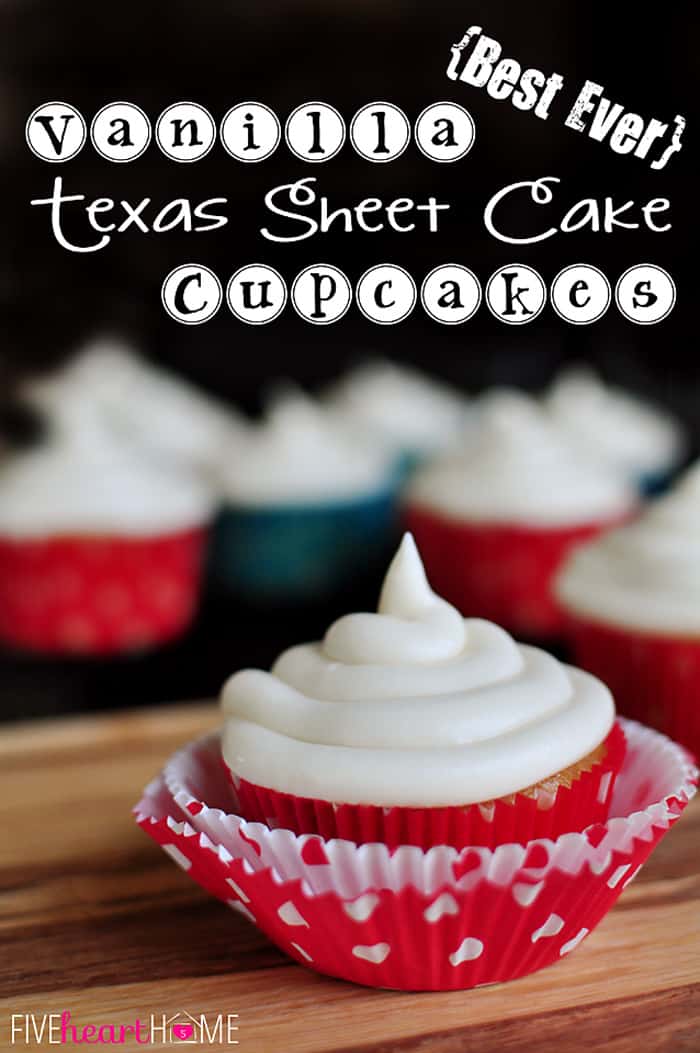 Y'all apparently love a good crock pot recipe, and so do I, friends…so do I. This is one of the most requested around our house.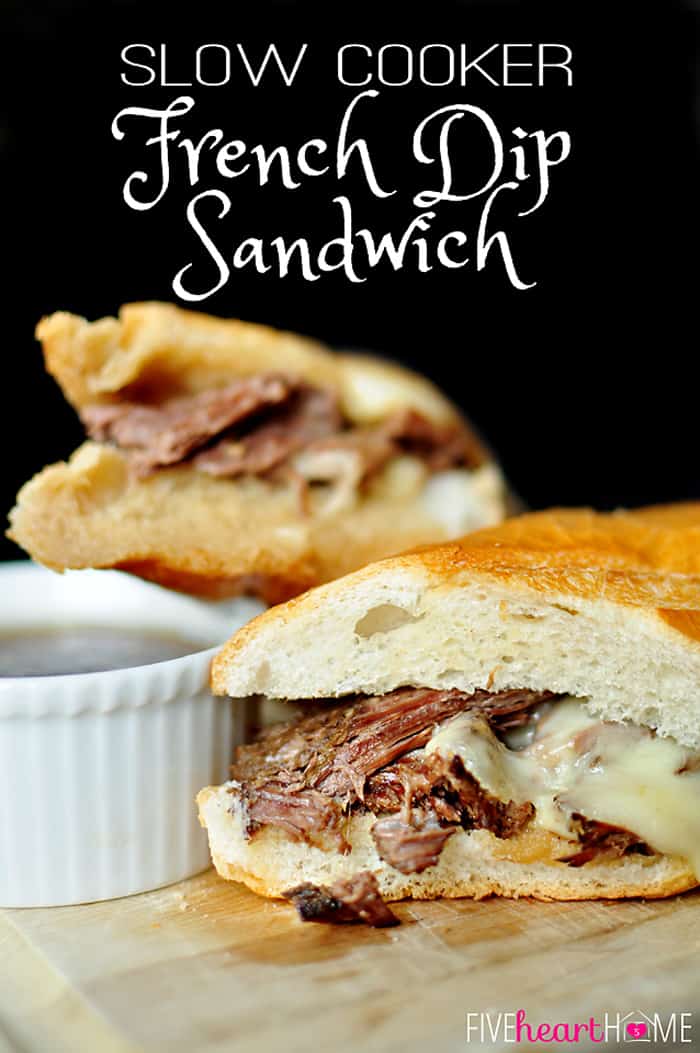 Doesn't the title pretty much speak for itself? It's like summer in a pie pan. Suffice it to say that when my son turned 6 last week and I asked him what kind of birthday cake he wanted me to bake him, he requested this pie instead.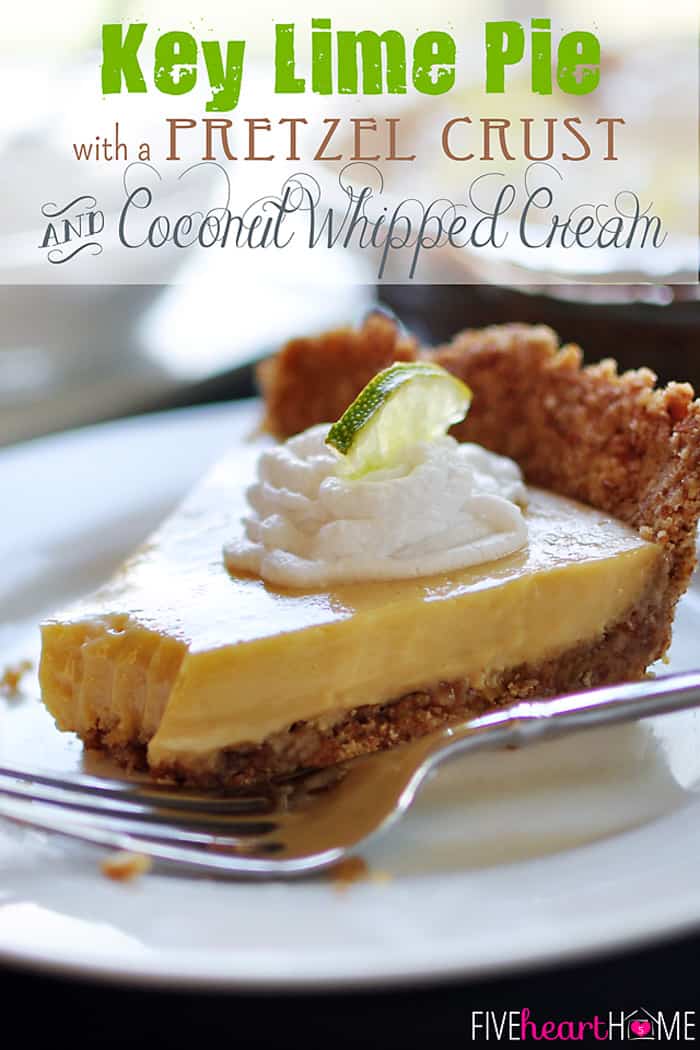 In terms of page views and social media shares, this recipe eclipses every other post on my site. My eyes just about popped out of my head when I saw how many times it's been pinned! It's a salad that I made all summer long and we enjoyed it every single time. I'm so glad that you all get to enjoy it, too!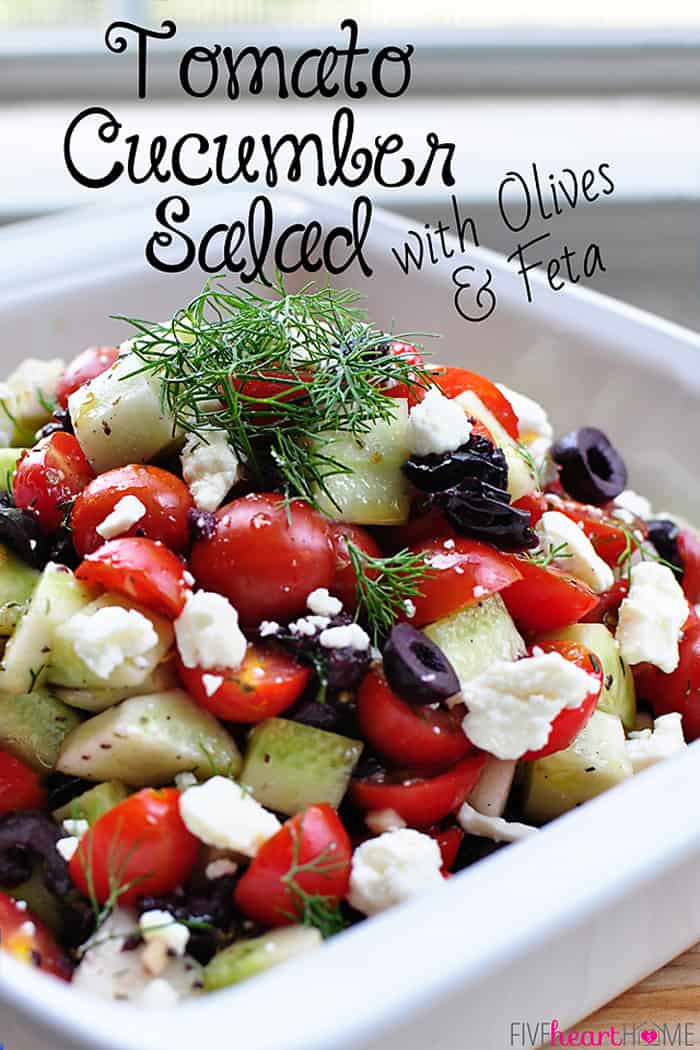 So there you have it! I hope you found a little inspiration above that you hadn't come across before. And if you already read all of these posts when they initially came around…well, first off, THANK YOU for reading and stopping by so regularly! And secondly, be sure to stick around in the future for what I hope to be lots more simple, tasty recipes and random other inspiration!
One last thing…for any of my regular readers who may be wondering about Features & Fun Friday, I'm going to continue it as a once-a-month, rather than once-a-week, series. 🙂
I appreciate all of you visiting Five Heart Home more than I can say, and I hope you have a fantastic Labor Day weekend!