Mother's Day Gift Tags (free printables!) are the perfect way to dress up presents for mom, with quotes that range from sweet to sentimental to humorous.

So I realize that I shared a printable set in honor of Teacher Appreciation Week just a few days ago. But here I am today with more printables because let's face it…May is a busy month and I wanted to make sure y'all had these before Mother's Day in (eeek!) just a few days. I'll get back to recipes after today…pinky swear. 😉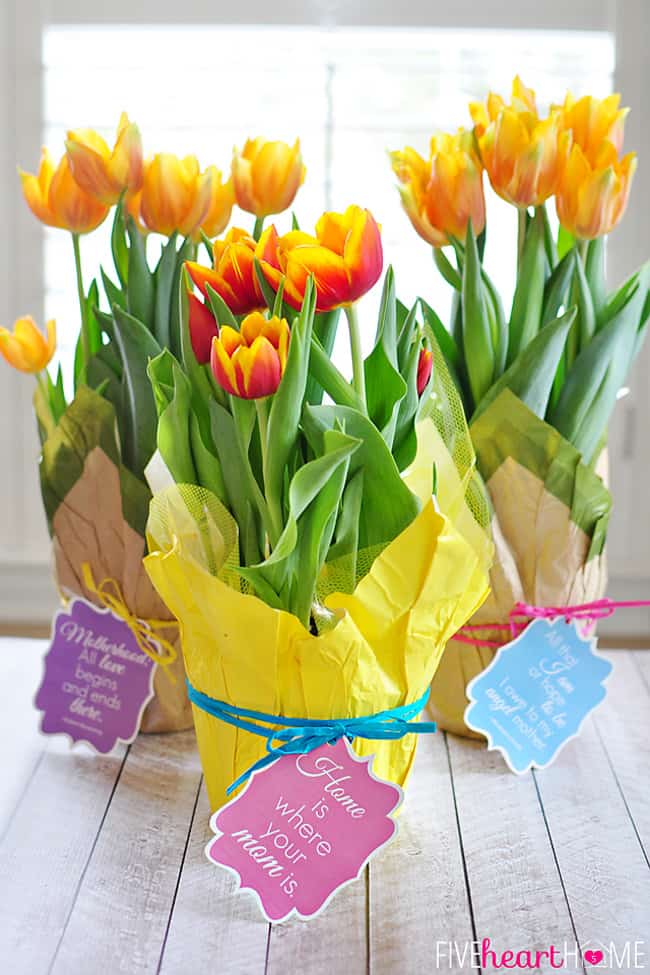 If you're anything like me, even after you have your Mother's Day gifts made/bought, you won't get around to wrapping them until right before it's time to celebrate Mom on Sunday. So hopefully I'm not too late with these gift tags!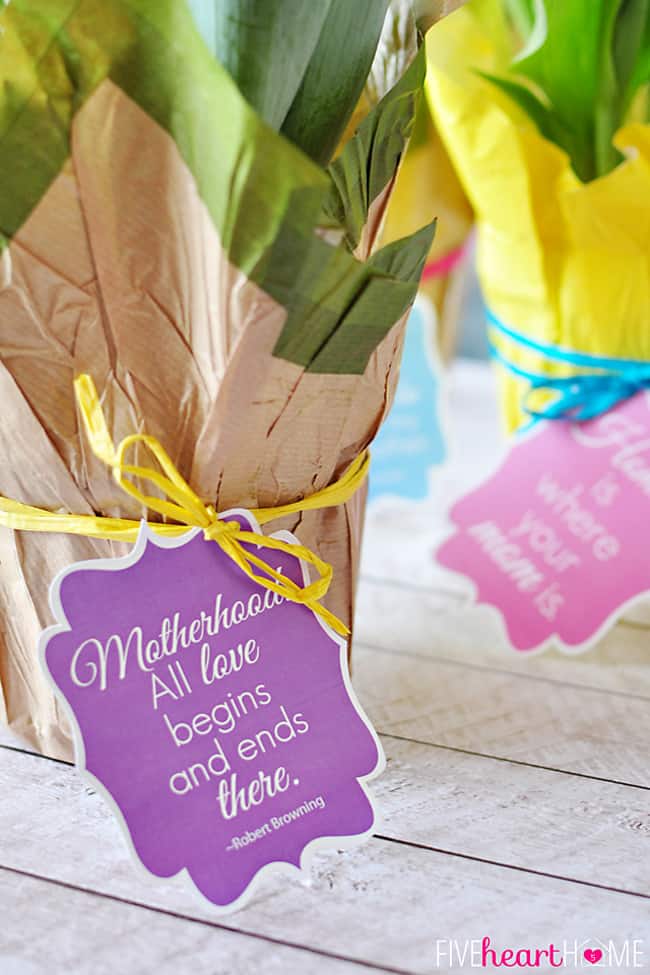 With motherhood quotes ranging from sweet and sentimental to cute and funny, there's a gift tag for everyone in this set! These tags add that perfect Mother's Day touch to any present for any mom, whether they're used to adorn a gift bag, flowers, a framed grandkid collage, or a platter painted with thumbprint flowers…because everyone needs one of those, don't you think?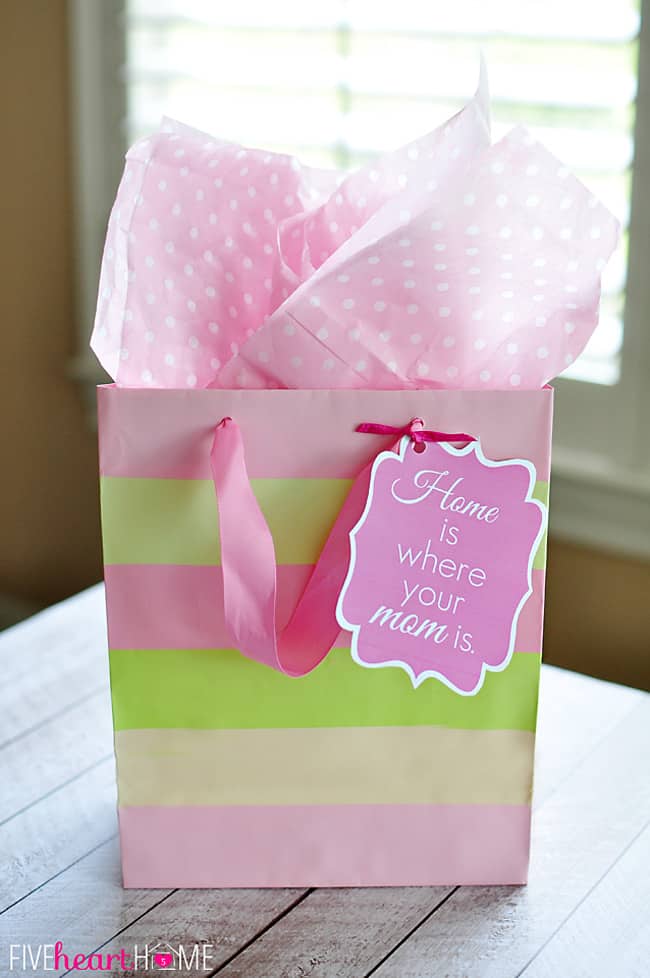 Simply choose your favorite quote, cut it out (I like to leave a thin white border to really make it pop), and tie or tape it onto your gift. Voilà! An easy peasy way to add a personal touch to a Mother's Day present! Who would argue with that?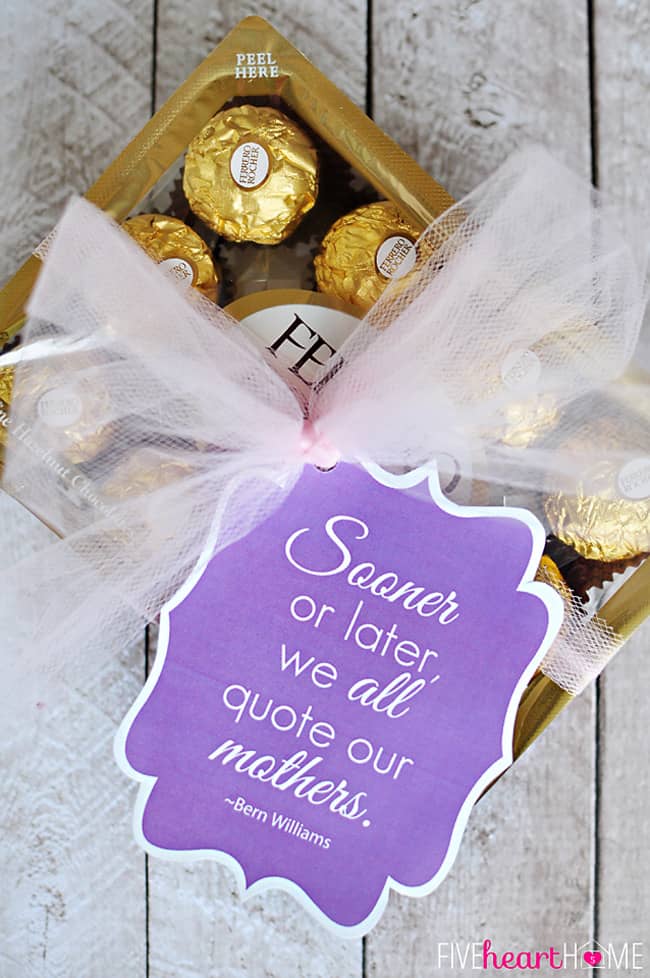 I don't think I need to tell you that moms are amazing, and I'm not just saying that because I am one. However, I feel like it took me becoming a mother before I fully appreciated the depth of a mother's love for her children, the lengths to which she would go for them, and the sacrifices that she would willingly make for them.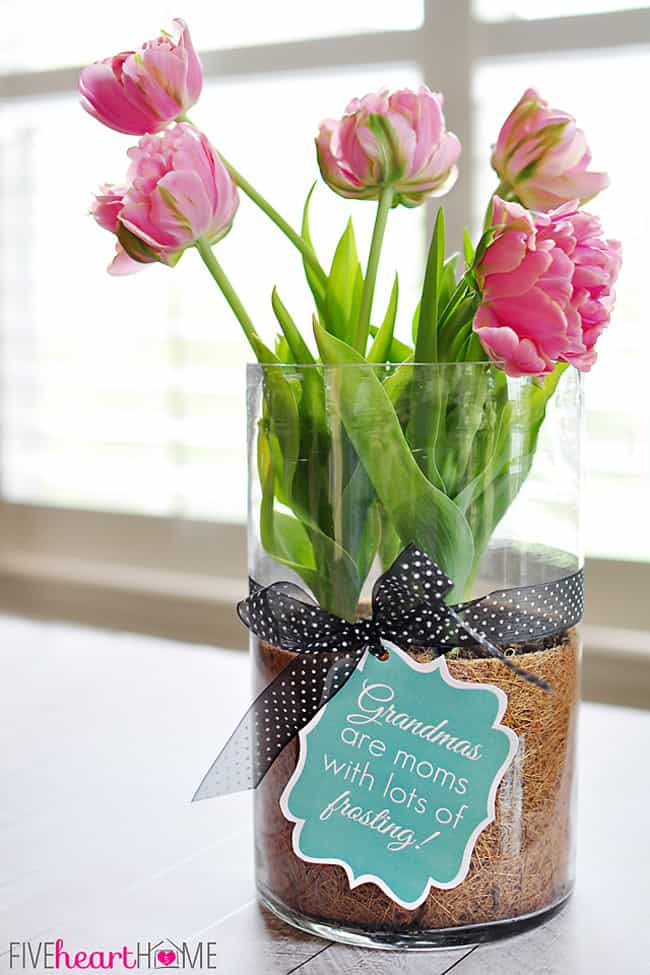 I also now understand all of the grief that mothers endure at the hands of their children, and yikes…I have a long way to go yet with mine! But every moment of motherly worry, every bit of stress, every tear shed is worth it at the end of the day when the baby sweetly nestles in your arms, or the energetic toddler whispers your name as he succumbs to sleep, or the ornery grade schooler unexpectedly crawls into your lap for a story. I just hope that they'll continue to have occasional redeeming moments during their teen years. Tell me they will…please???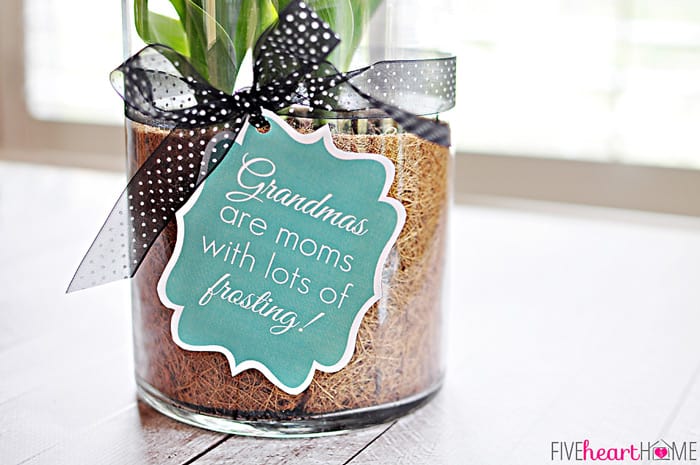 So this Sunday, show your mama how much you love and appreciate her with a homemade card and breakfast in bed and — hey! — a cute, printable gift tag on that Mother's Day present! Mom already loves you to pieces, but brownie points never hurt anyone. 😉
>>> Click here >>> to DOWNLOAD GIFT TAGS (1 of 2)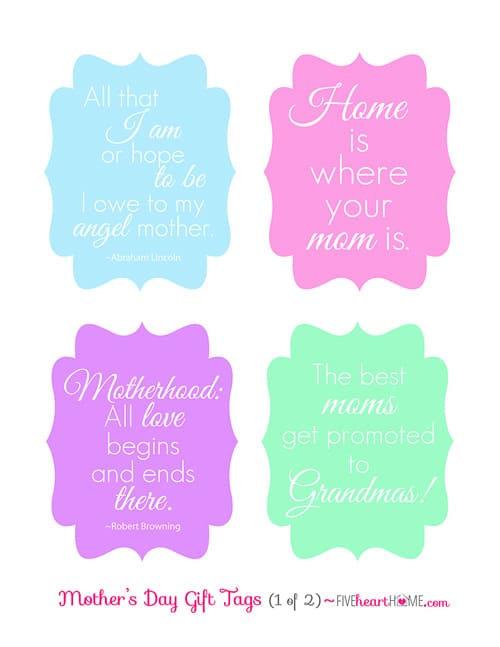 >>> Click here >>> to DOWNLOAD GIFT TAGS (2 of 2)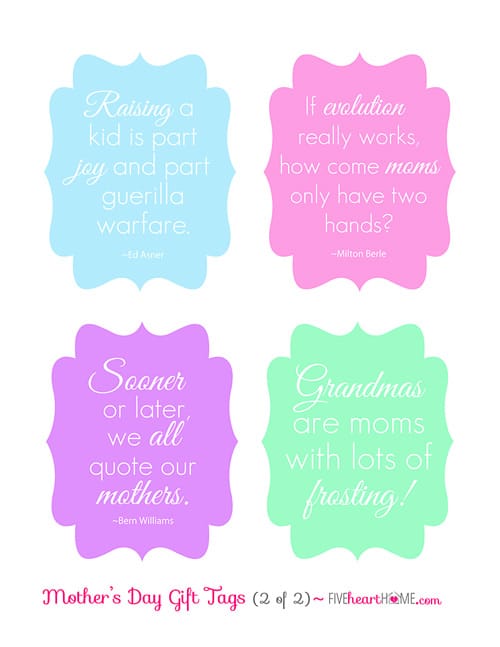 These gift tag printables are high-resolution PDFs. You may print them on regular paper or cardstock on your home printer, cut them out (I recommend leaving a thin white border around each tag), and punch a hole in the top (or use tape).
Please be patient if these take a moment to load. For personal use only, please. Enjoy!