Chewy and delicious One-Bowl Whole Wheat Chocolate Chip Cookies are made with 100% whole wheat flour, so there's no need to feel guilty about enjoying an extra cookie…or three!

In case you missed the memo, a couple of weeks ago was National Chocolate Chip Cookie Day. I have to admit that before I became a food blogger, I was blissfully unaware of all of these "national" food-related "holidays." These days, however, I'm sure to see evidence of them sprawled all over my Facebook and Instagram feeds. So even if I didn't have the foresight to plan a new corresponding recipe that day, I can at least join the masses in saying, "Yay! Happy National Chocolate Chip Cookie Day!"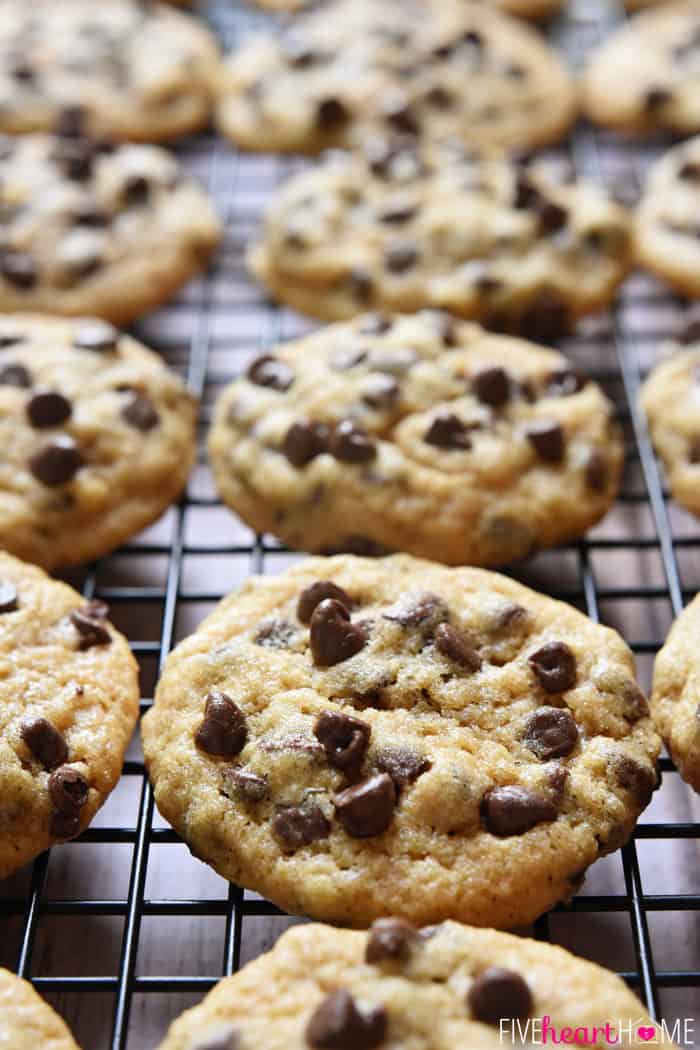 And that's exactly what I did earlier this month. Because you know what? When you're inundated with pics of warm-from-the-oven chocolate chip cookies all day, you kind of start craving them yourself. And when that craving lasts all the live-long day, you ultimately give in and make them, dangit.
But in the spirit of keeping things easy, I decided to make said chocolate chip cookies using a simple, one-bowl recipe. And furthermore, I made them a little less guilt-ridden (which means it's permissible to eat twice as many, right?) by baking them up with 100% whole wheat flour.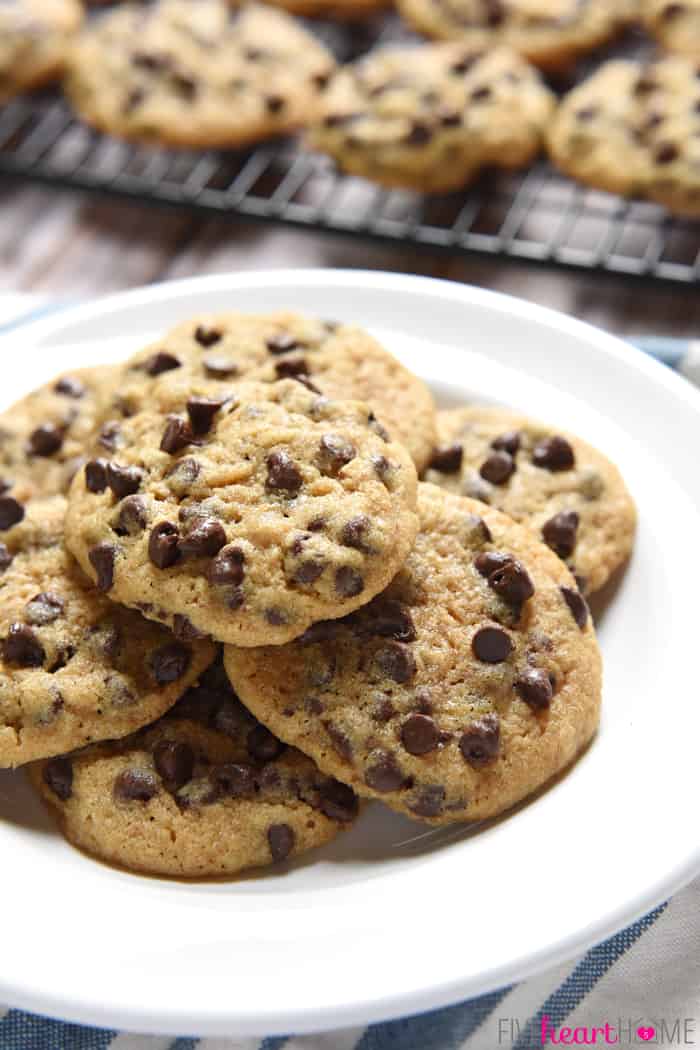 That's right, friends…I whipped up my quick chocolate chip cookie dough using whole wheat pastry flour, which lends a wholesome twist without tasting dense or "wheat-y." And as a bonus, I did so (one bowl! one bowl!) without dirtying up a sink full of dishes.
Then, after my cookies were baked, I snapped an iPhone pic and posted it to Instagram, which inevitably influenced some other poor, unsuspecting soul to crave fresh chocolate chip cookies…until they could no longer resist baking their own batch. Like sands through the hourglass, so are the days of our lives…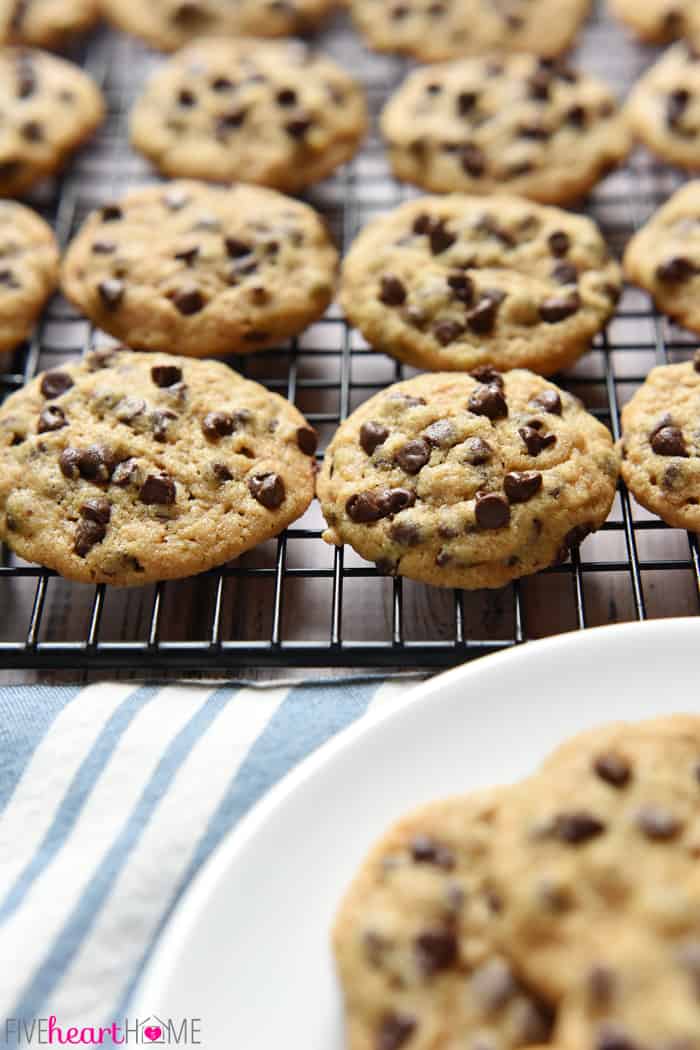 So do yourself a favor (and no, you don't even have to wait for National Chocolate Chip Cookie Day!)…the next time you have a hankering for soft, chewy, chocolate chip cookies, keep the dirty dishes to a minimum and see what whole wheat pastry flour can do for a baked treat. I feel certain you'll be pleasantly surprised by the tasty flavor and texture of these One-Bowl Whole Wheat Chocolate Chip Cookies.
In the meantime, I think it would be prudent to start planning ahead for the next national food holiday. Grape popsicles, anyone? 😉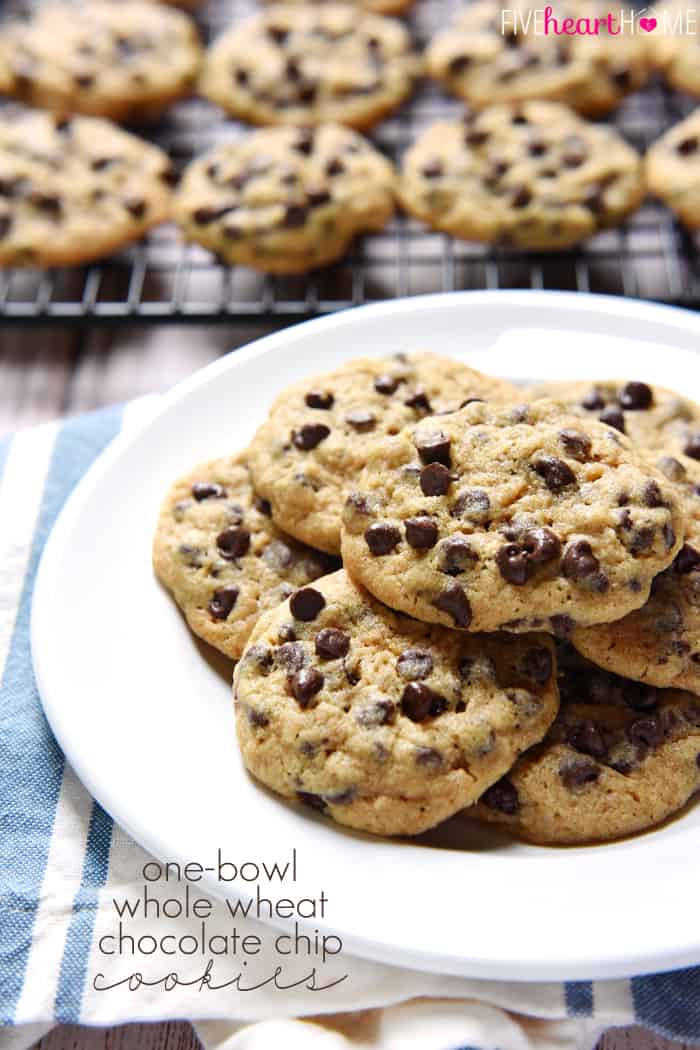 One-Bowl Whole Wheat Chocolate Chip Cookies
Chewy and delicious One-Bowl Whole Wheat Chocolate Chip Cookies are made with 100% whole wheat flour, so there's no need to feel guilty about enjoying an extra cookie...or three!
Ingredients
1/2 cup (1 stick) unsalted butter, softened
1/3 cup sugar
1/3 cup packed brown sugar
1 teaspoon pure vanilla extract
1 large egg
1 1/3 cup whole wheat pastry flour
1/2 teaspoon baking soda
1/2 teaspoon salt
1 cup mini chocolate chips
Instructions
In a large bowl, beat together butter, sugars, and vanilla until well-combined and creamy. Add egg and mix well. Add flour to bowl and evenly sprinkle baking soda and salt over top. Stir until just combined. Mix in mini chocolate chips and refrigerate cookie dough for 30 minutes.
Position oven rack in center of oven and preheat to 350°F. Line a large baking sheet with parchment paper. Drop cookies by rounded tablespoons onto prepared cookie sheet, spacing at least 1 1/2 inches apart. Bake for 8 to 12 minutes or until set and light golden brown. Allow to cool on baking sheet for 5 minutes before removing to a rack and cooling completely. Store in an airtight container.
Notes
You may use an electric mixer for this recipe if you wish, but a wooden spoon works just fine.
Whole wheat pastry flour is the key to 100% whole wheat cookies that aren't heavy and dense. If you can't find WW pastry flour, you may substitute half white flour and half regular whole wheat flour...but the cookies won't turn out quite the same and they won't be 100% whole wheat.
Be sure you sprinkle the baking soda and salt over the flour rather than dumping it in one clump, to ensure even distribution. This step saves you from having to whisk the dry ingredients separately in another bowl.
You may skip refrigerating the cookie dough before baking if you're short on time. However, this step prevents the cookies from spreading too much and results in thicker, chewier cookies. The cookies will probably bake faster if the dough is not chilled, so watch the cooking time carefully.
https://www.fivehearthome.com/one-bowl-whole-wheat-chocolate-chip-cookies/
https://fivehearthome.com ~ All recipes and images on Five Heart Home are copyright protected. Please do not use without my permission. If you would like to feature this recipe, please rewrite the directions in your own words and give proper attribution by linking back to this blog.
Adapted from Nestle
More yummy cookies…
{No-Roll} Soft & Puffy Sugar Cookies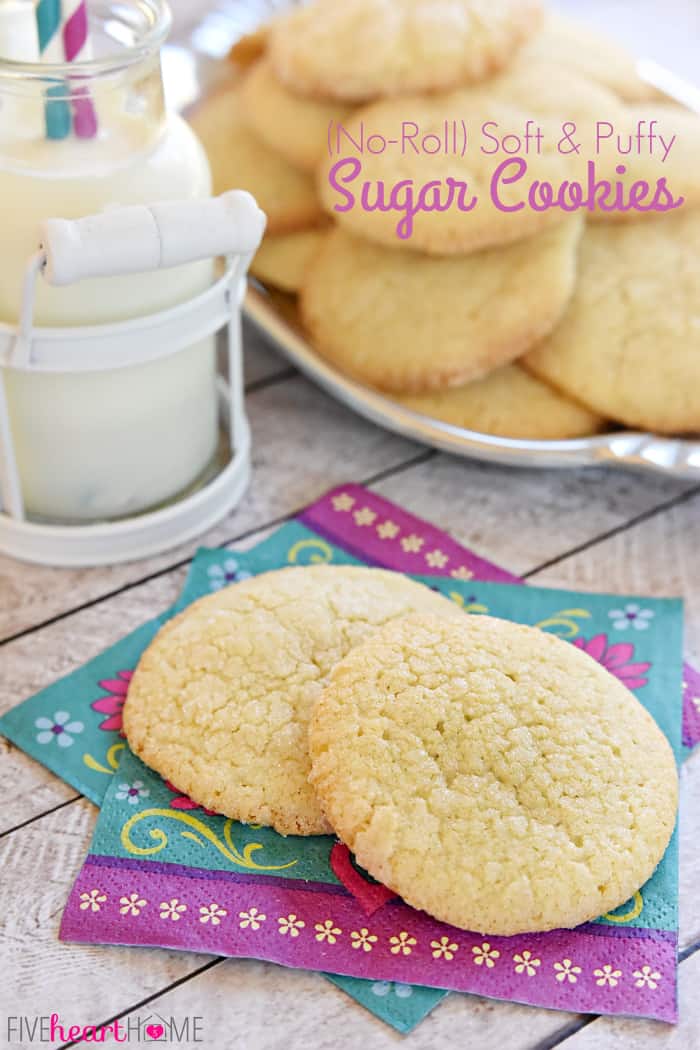 Pistachio Shortbread Cookies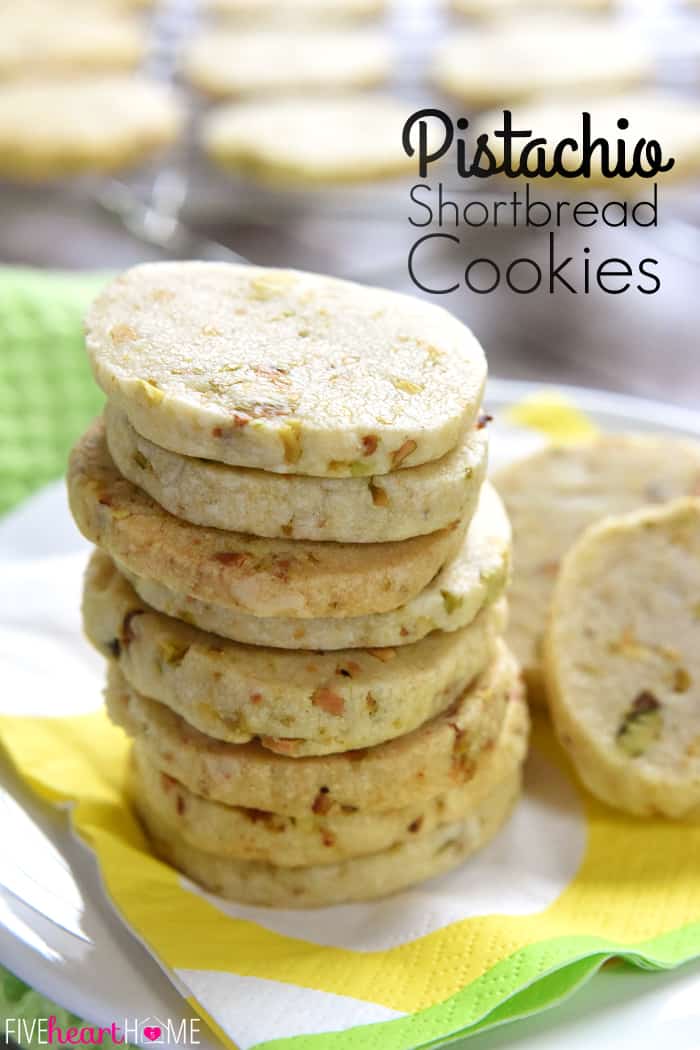 Strawberry Lemon Shortbread Bars with White Chocolate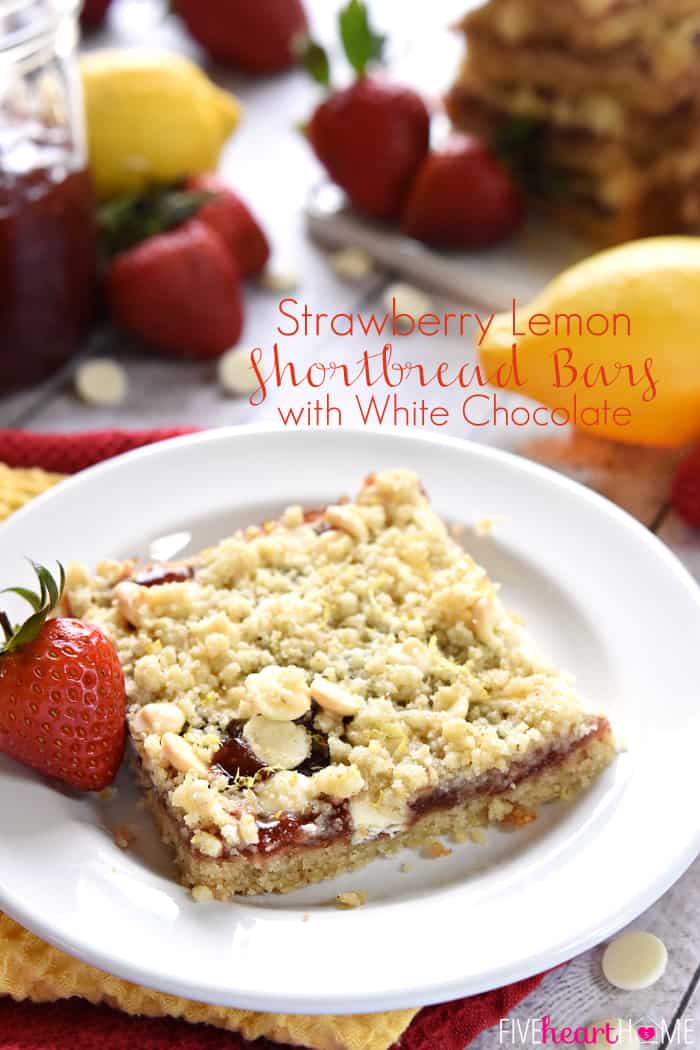 Cowboy Cookies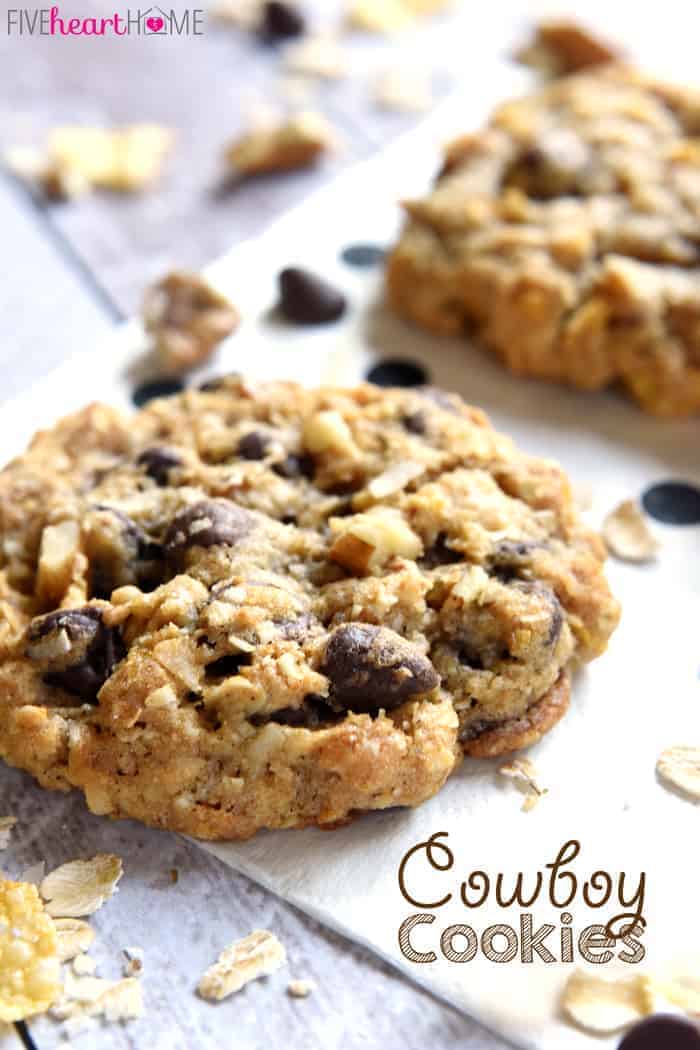 Triple Chocolate Fudge Cookies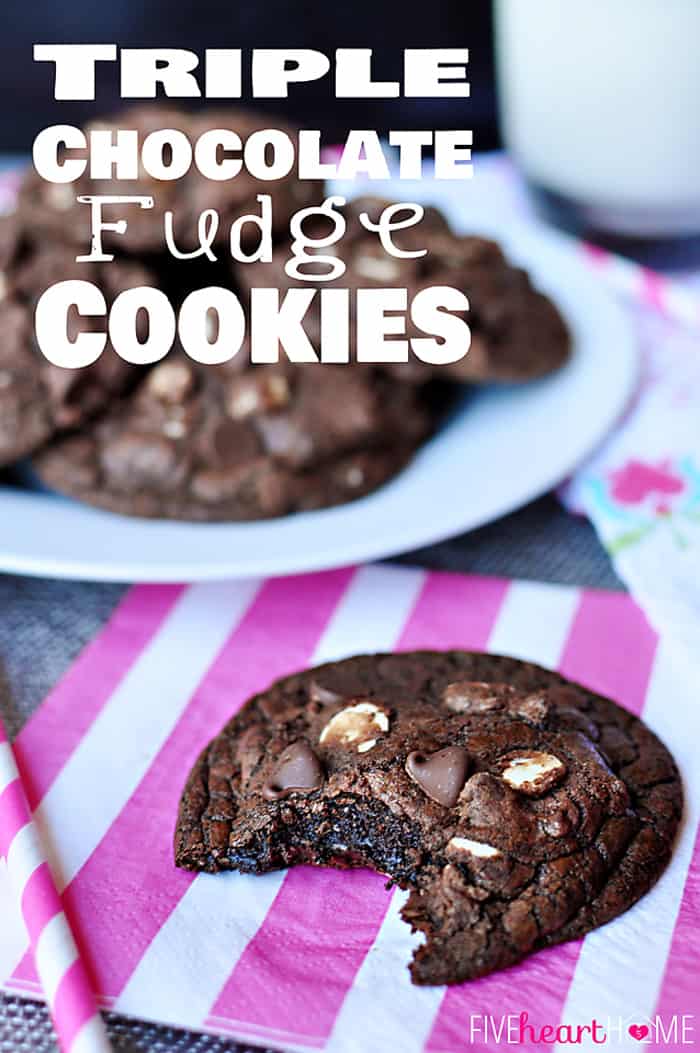 Thumbprint Cookies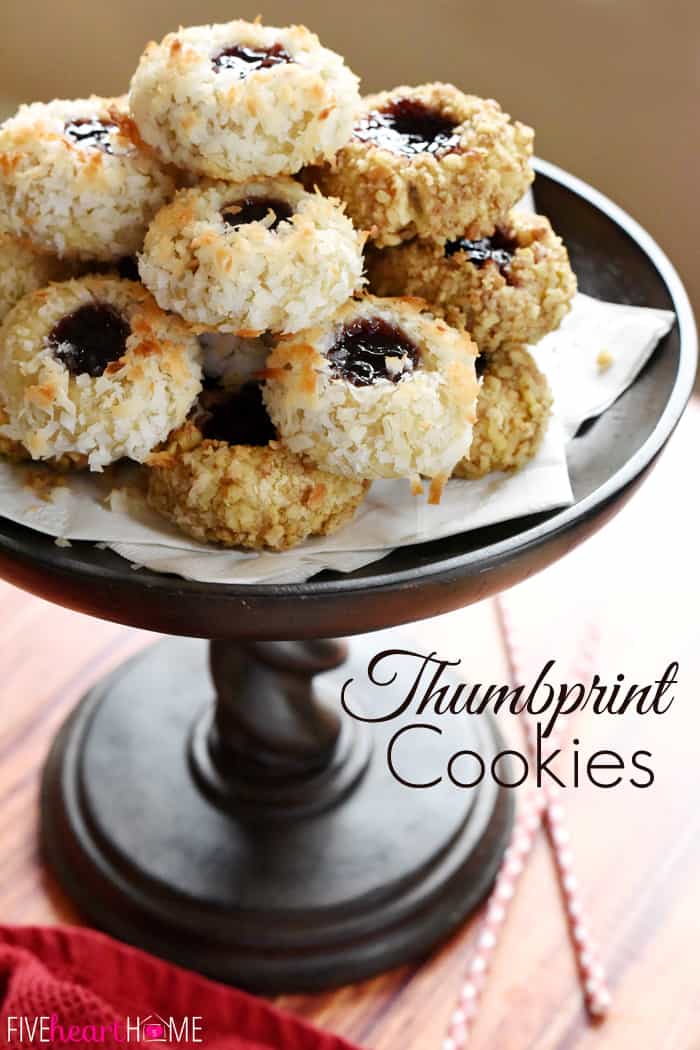 127