Reminiscent of little porcupines, these meatballs are studded with quinoa or rice and cooked in a slightly sweet tomato sauce. This new twist on a retro classic is not only kid-approved, but it's also quick to get on the table!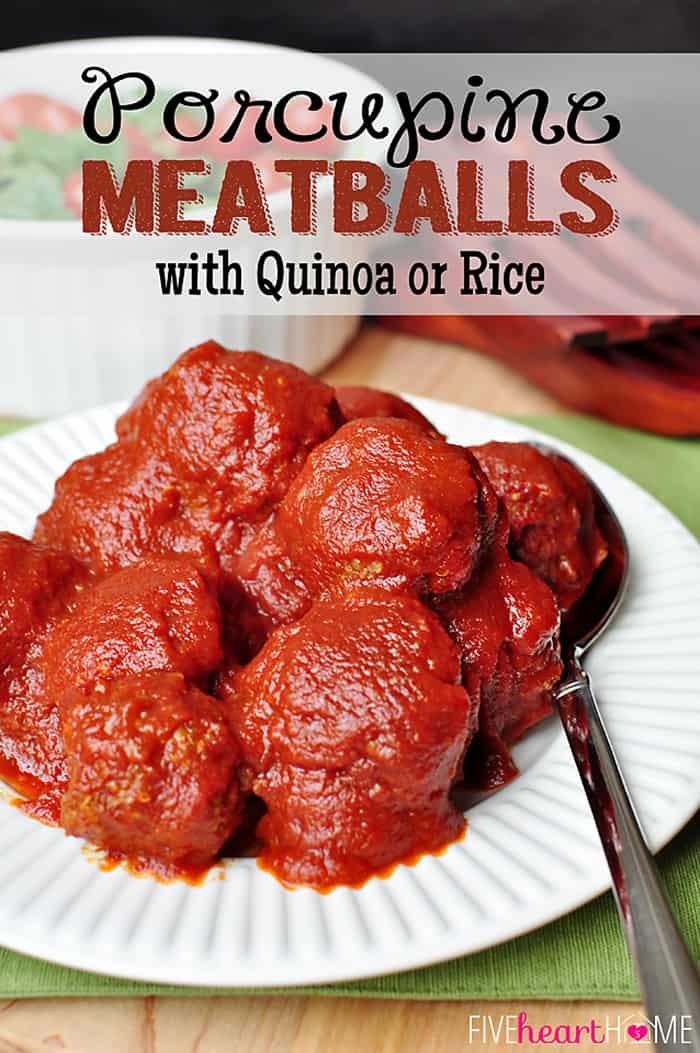 Those of you who visit Five Heart Home with any regularity have probably figured out by now that quick and easy is the name of the game around here. A typical evening necessitates that dinner be ready in 30 minutes or less, and whatever I'm cooking must be appealing to a 6-year-old, a 4-year-old, and a 1-year old. Well, I'm happy to share another recipe today that fits all of the above criteria!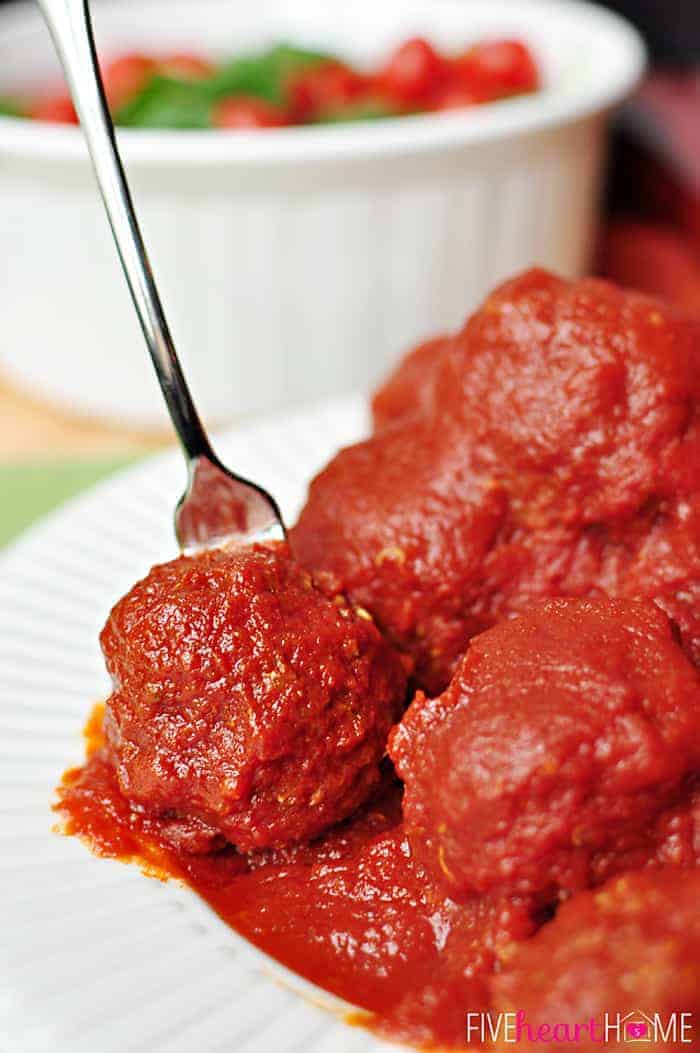 Have y'all had Porcupine Meatballs before? Basically, raw rice is added to ground beef, formed into meatballs, and and then cooked in a tomato-based sauce. The resulting meatballs have pointy little pieces of rice sticking out in all directions, hence the "porcupine" moniker.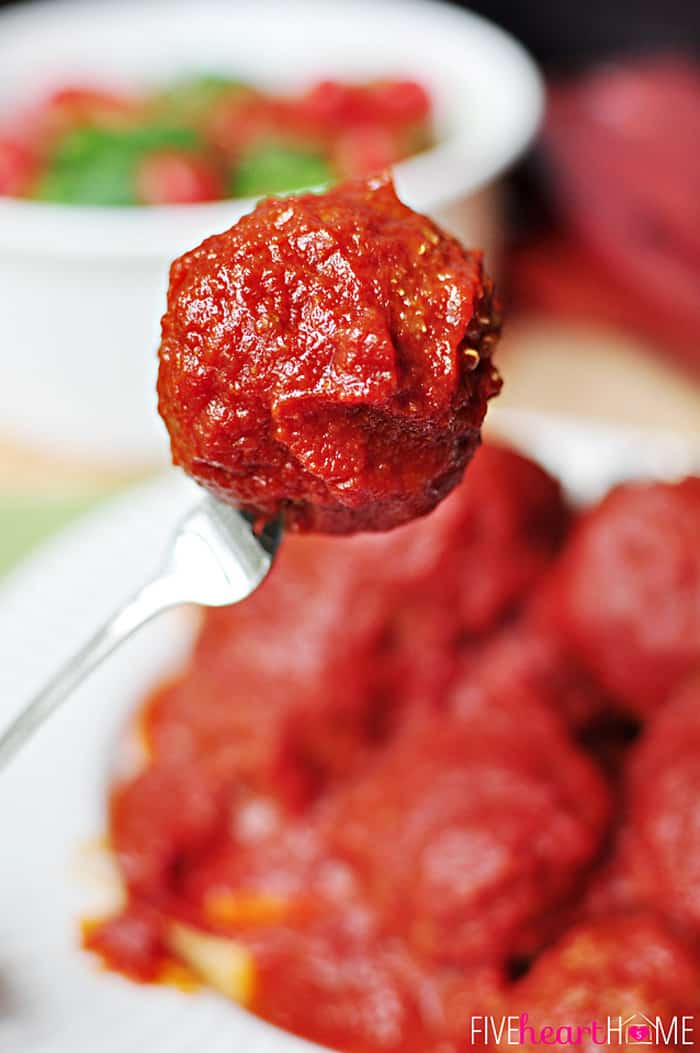 This dish has been around for decades. It was popular when I was growing up in the 80s, and I recently came across a recipe for it in an old family cookbook I inherited that dates back to the 60s. However, a bit of online research taught me that Porcupine Meatballs originated all the way back in the Great Depression, when they were invented as a way to stretch a little bit of meat into a larger meal by using more widely available rice.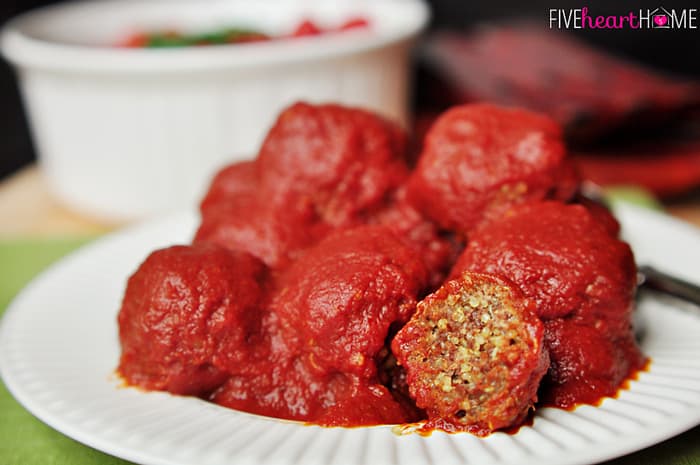 Porcupine Meatballs make for a quick, tasty meal even today, and they are quite popular at our house. I've been making them for years with white rice (I learned the hard way that brown rice — with its longer required cooking time — will result in crunchy meatballs, which I can promise you are not so good). But it recently occurred to me that this recipe might also work using super healthy quinoa in lieu of rice. So, utilizing my family as guinea pigs, I embarked on creating a 2014 version of porcupines. And guess what? It worked!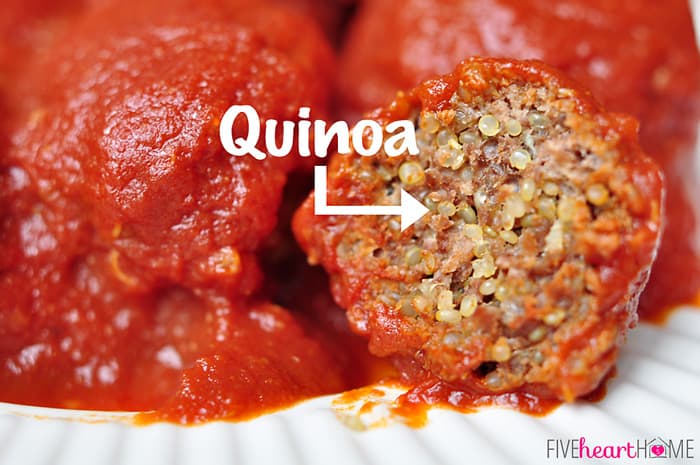 I will confess that it's probably not entirely accurate to call these "porcupine" meatballs when using quinoa, since quinoa is round and doesn't give the same spiky effect that rice does. However, using quinoa as your chosen grain to bulk up these meatballs does give them added texture, plus all of the wholesome benefits of quinoa. You can certainly still stick with the traditional white rice to make this recipe, but I am pleased to inform you that should you care to try it, quinoa will work just as well!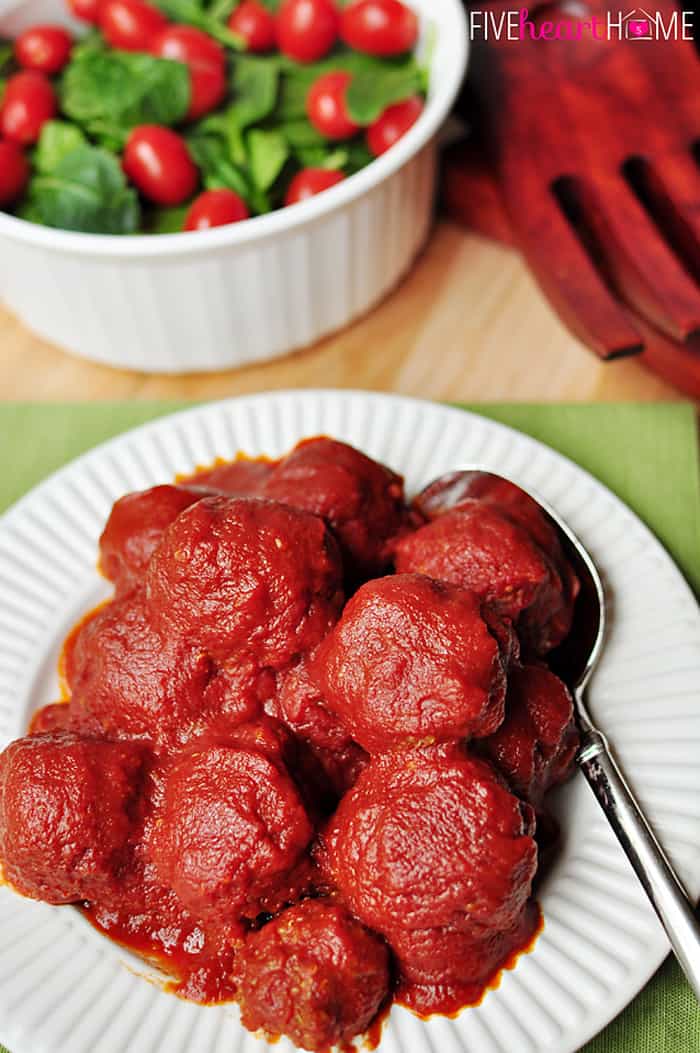 So the next time you need a fast-fix supper that the whole family will enjoy, I encourage you to put these porcupine meatballs on your menu! Combine the ingenuity of Depression-era cooks with the health benefits of today's hottest super food, and you've got a winning recipe.
Porcupine Meatballs ~ with Quinoa or Rice
Reminiscent of little porcupines, these meatballs are studded with quinoa or rice and cooked in a slightly sweet and tangy tomato sauce. This new twist on a retro classic is not only kid-approved, but it's also quick to get on the table!
Ingredients
1 pound lean ground beef
1/2 cup quinoa, rinsed (OR white rice)
1 large clove garlic, minced
1 teaspoon salt
Freshly ground black pepper
2 cups tomato sauce
1 tablespoon Worcestershire sauce
2 tablespoons brown sugar
1/2 teaspoon garlic powder
1/2 teaspoon chili powder
Instructions
In a medium bowl, combine ground beef, quinoa, minced garlic, salt, and pepper. Form mixture into 12 meatballs.
In a medium pot set over medium heat, stir together tomato sauce, Worcestershire, brown sugar, garlic powder, and chili powder. Bring to a simmer and carefully place meatballs in one layer, spooning a little sauce over each one to cover the top. Reduce heat to a low simmer and cover pot. Cook for 15 minutes, flip each meatball, and then cook for 15 more minutes or until meatballs are no longer pink in center.
Notes
To form 12 meatballs of the same size, I first pat the meat mixture evenly into the bottom of the bowl, and then score the meat vertically through the center and then again horizontally through the center, so that I have four equal sections. I then divide each section into three equal pieces and form each piece into a meatball.
Be sure to thoroughly rinse the quinoa before using it, to get rid of its bitter, naturally-occuring coating.
If using white rice, it's not necessary to use instant, since regular white rice will cook in 20 minutes. If you want to use brown rice, instant may be a good idea, since regular brown rice takes at least 40 minutes to cook and it will still be crunchy in these meatballs after 30 minutes of cooking time.
My family doesn't find this sauce to be overly sweet, but feel free to reduce or eliminate the brown sugar if you prefer.
https://www.fivehearthome.com/porcupine-meatballs-with-quinoa-or-rice/
https://www.fivehearthome.com ~ All recipes and images on Five Heart Home are copyright protected. Please do not use without my permission. If you would like to feature this recipe, please rewrite the directions in your own words and give proper attribution by linking back to this blog.
Adapted from AllRecipes.com.
♥More ground beef dinners…

The BEST Homemade Sloppy Joes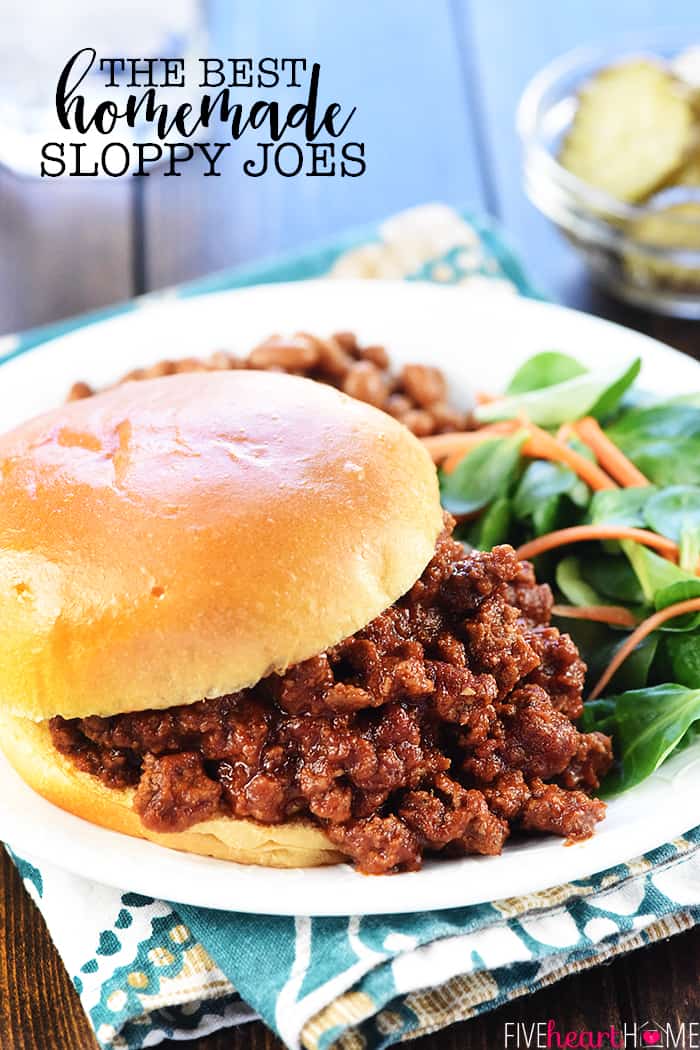 One-Pot Taco Pasta Skillet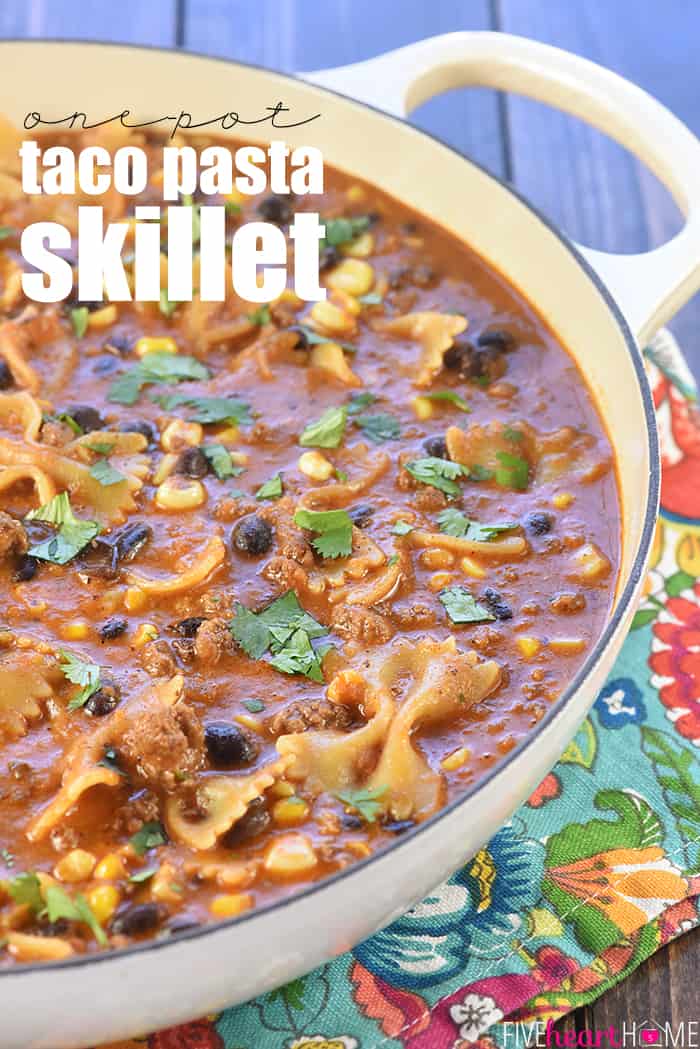 Mexican Meatloaf Muffins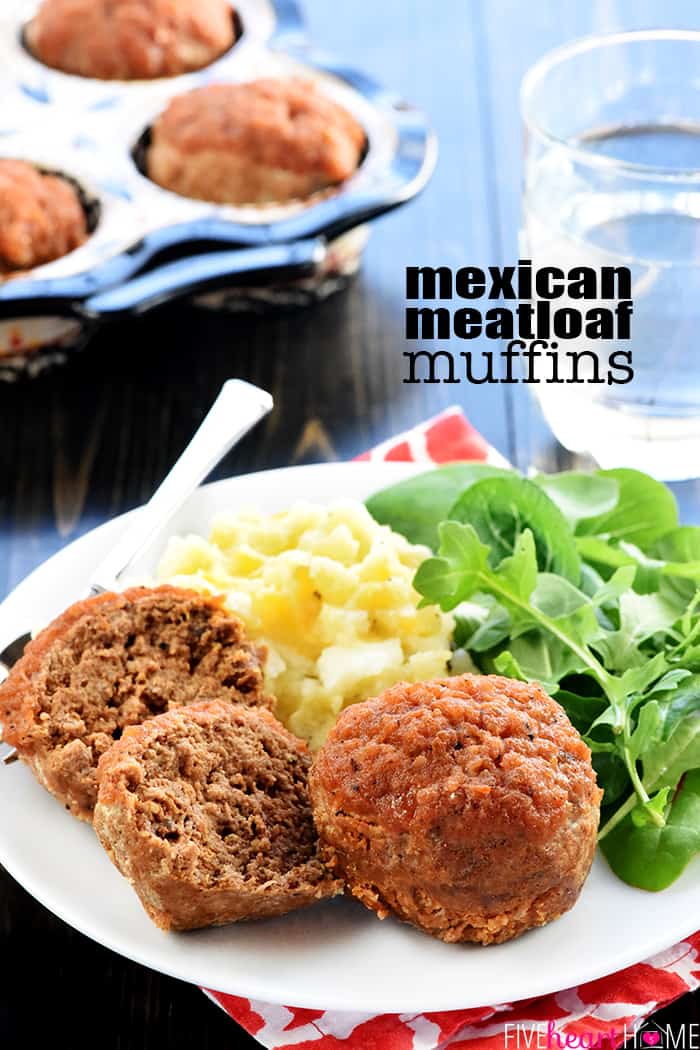 Ground Beef & Broccoli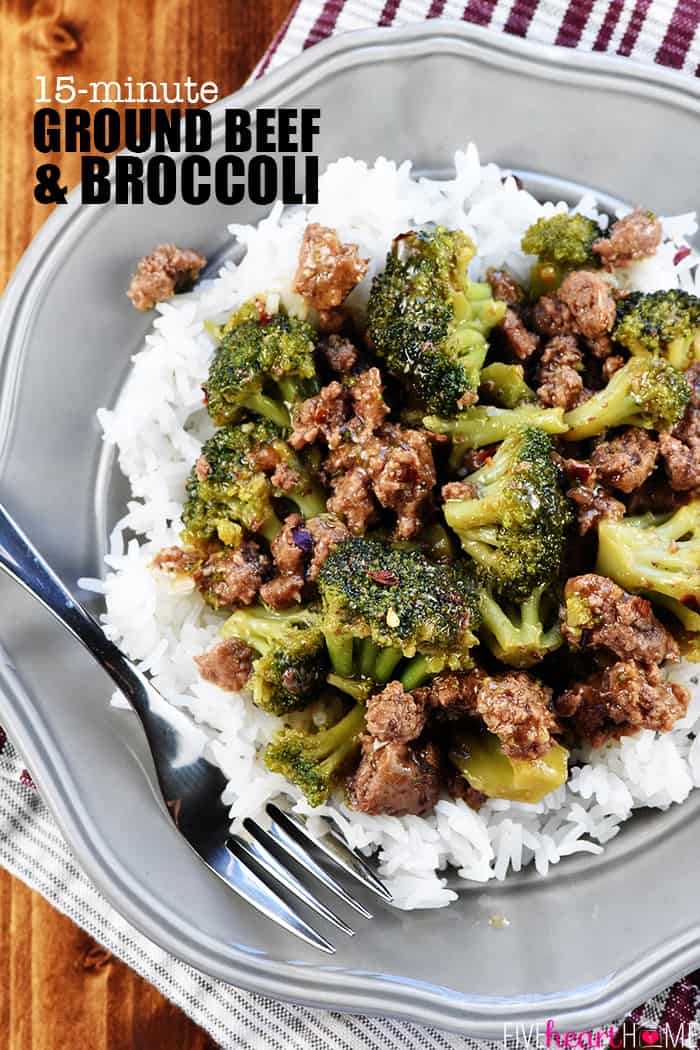 2