Is there such a thing as a bad muffin?  I mean, I'm sure there is, but I don't think I've ever had one. Blueberry or banana, chocolate-studded or crumb-topped, mini or jumbo, I love them all.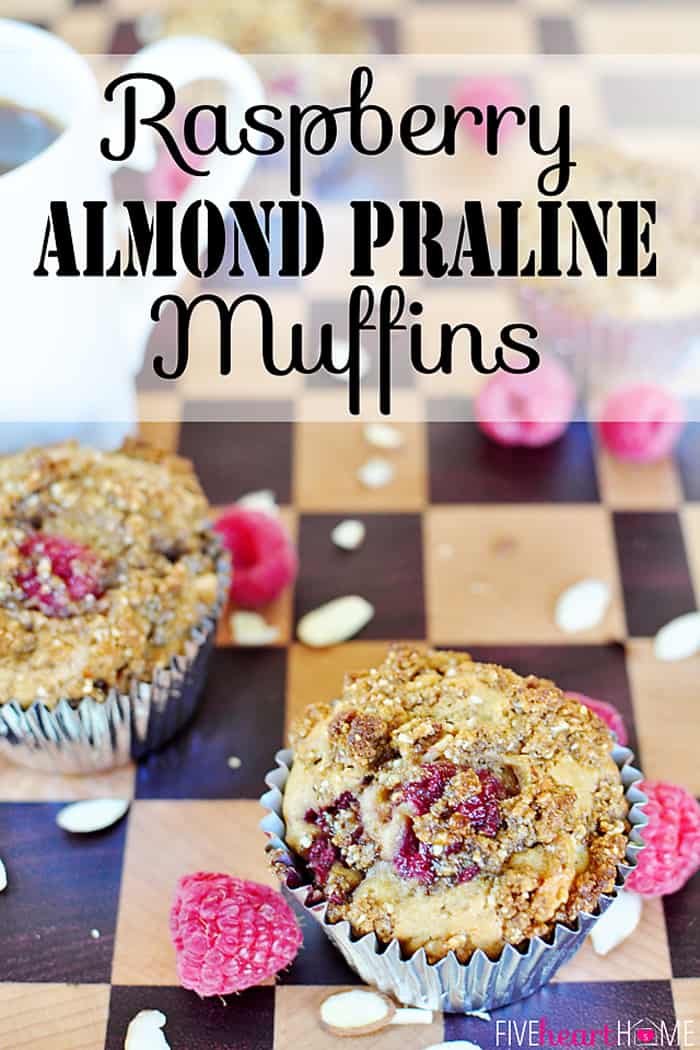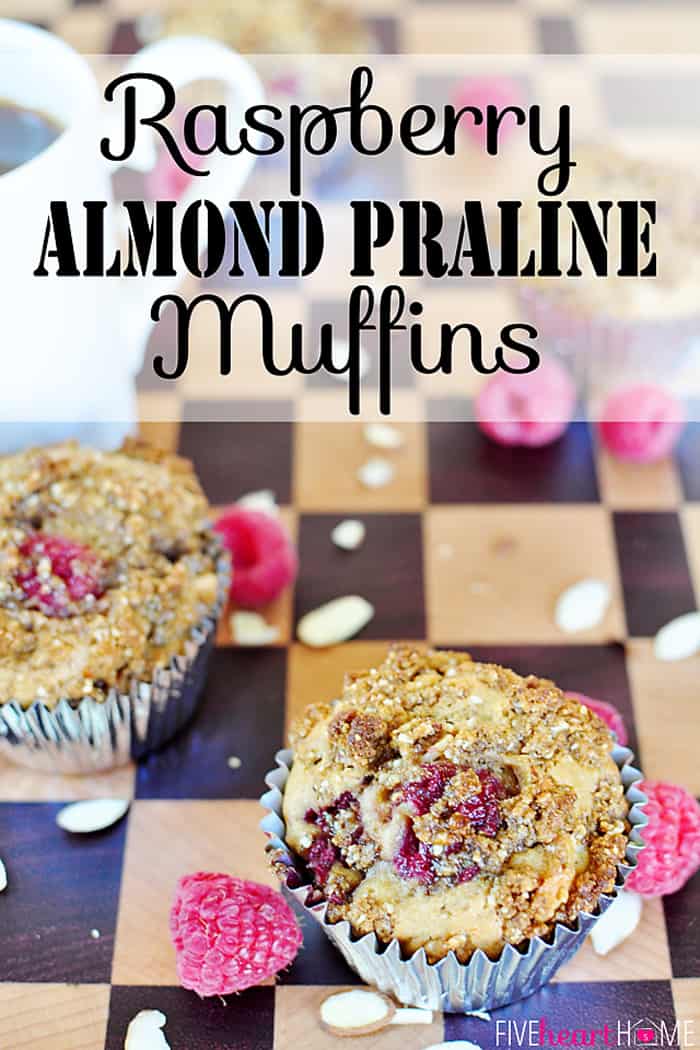 With that being said, these are really good muffins, y'all.  As in, I-could-eat-them-every-morning-for-breakfast-and-every-afternoon-for-a-snack good.  As in, I-kind-of-have-to-force-myself-to-share-them-with-my-kids good.  Yes, even in my undiscriminatory muffin love, I can recognize that this muffin is something special.  For one thing, this muffin features raspberries, one of my favorite fruits.  This muffin's tender texture is contrasted by toasted almonds.  And this muffin is topped with a buttery, sugary, crumbly topping that elevates it beyond the status of basic.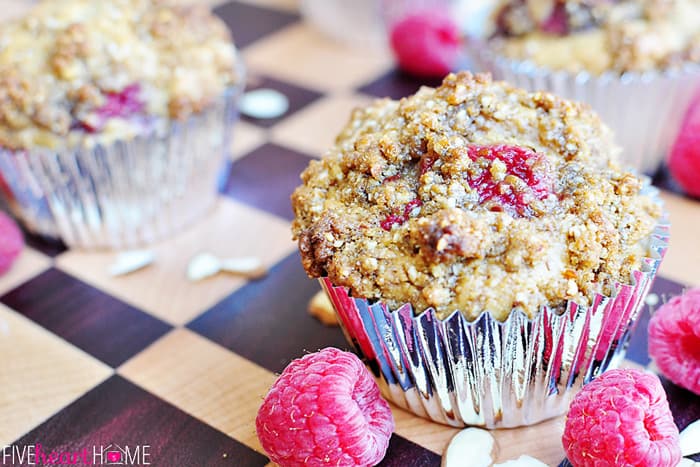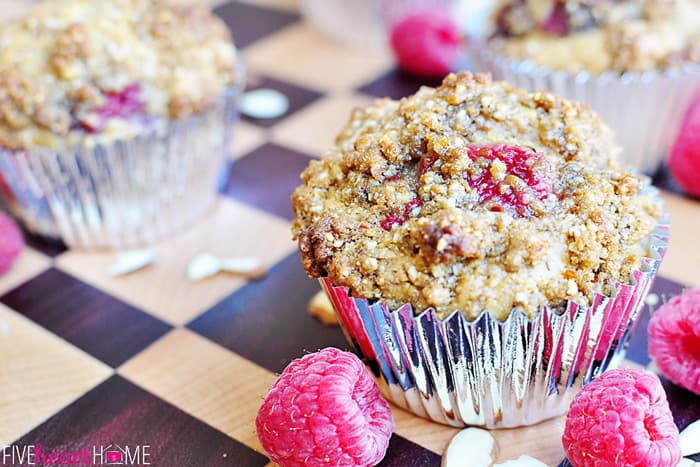 It would be very easy to swap out the fruit in this recipe if you have something other than raspberries on hand (blueberries, strawberries, peaches, or apples would all be delightful), and you could also substitute a different type of nut.  I do think that toasting the nuts is an important step in this recipe because it helps them to stay crunchy when enveloped by all that muffiny goodness.  Believe me…the few extra minutes that toasting requires are worth it.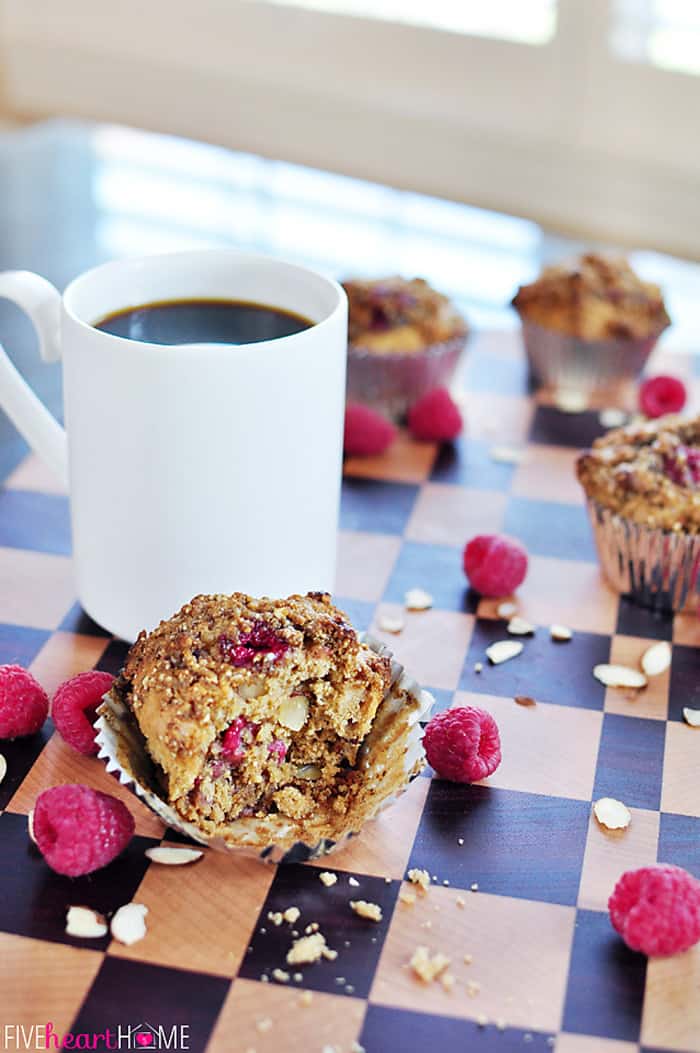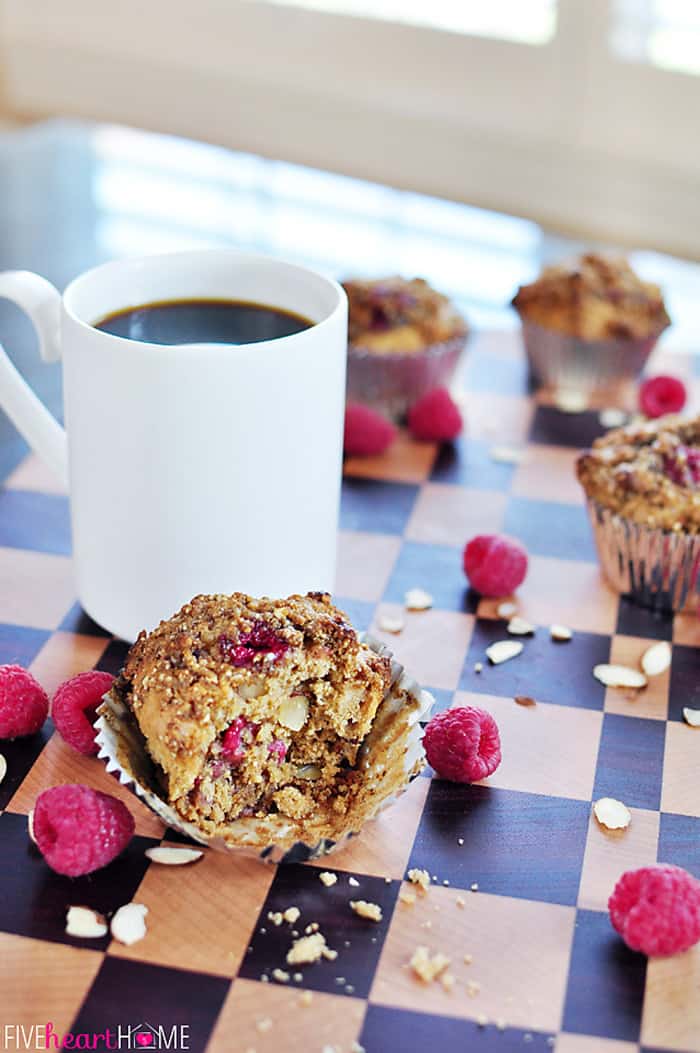 So why not brighten someone's morning with a basket of scrumptious homemade muffins?  They'd make a lovely addition to your breakfast table, and they would also make a thoughtful and sure-to-be-appreciated gesture when shared with coworkers, neighbors, friends, your kids' teachers, the mailman, or just about anyone else who fits the criteria of (1.) needing to eat breakfast, and (2.) enjoying truly tasty baked goods.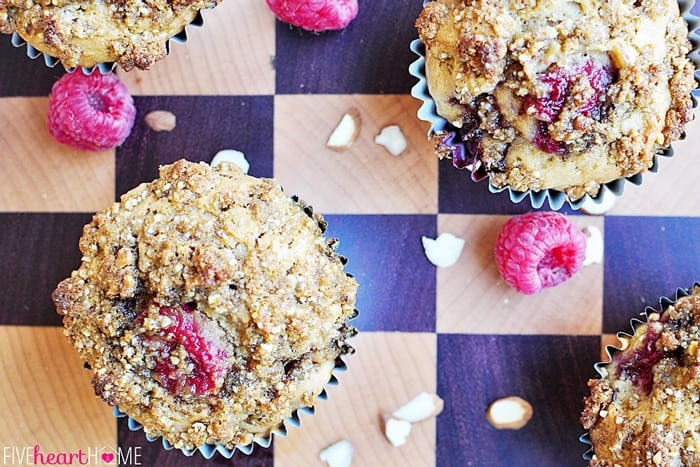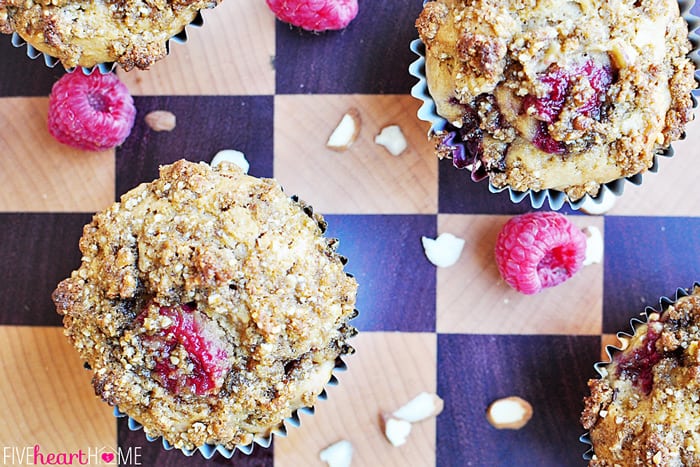 If I haven't already convinced you, allow me sum it all up: you really, really need to try these muffins. And when you do, I hope you love them as much as my family does!
Adapted from Taste of Home Celebrations.
This post is linked to Kitchen Fun & Crafty Friday Link Party #72 at Kitchen Fun With My 3 Sons, Weekend Potluck #74 at The Country Cook, and Super Summer Saturday at The Chirping Moms.