Flavorful beef stew, loaded with vegetables, seasoned with herbs and balsamic vinegar, and served over cornbread waffles, makes for a fun and effortless slow cooker meal!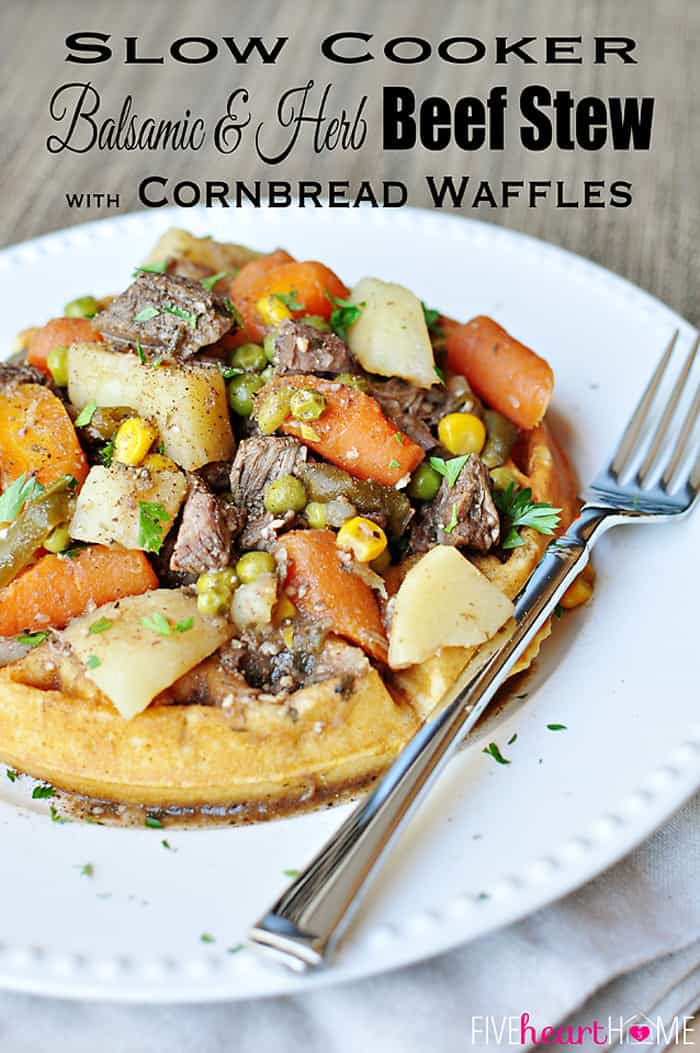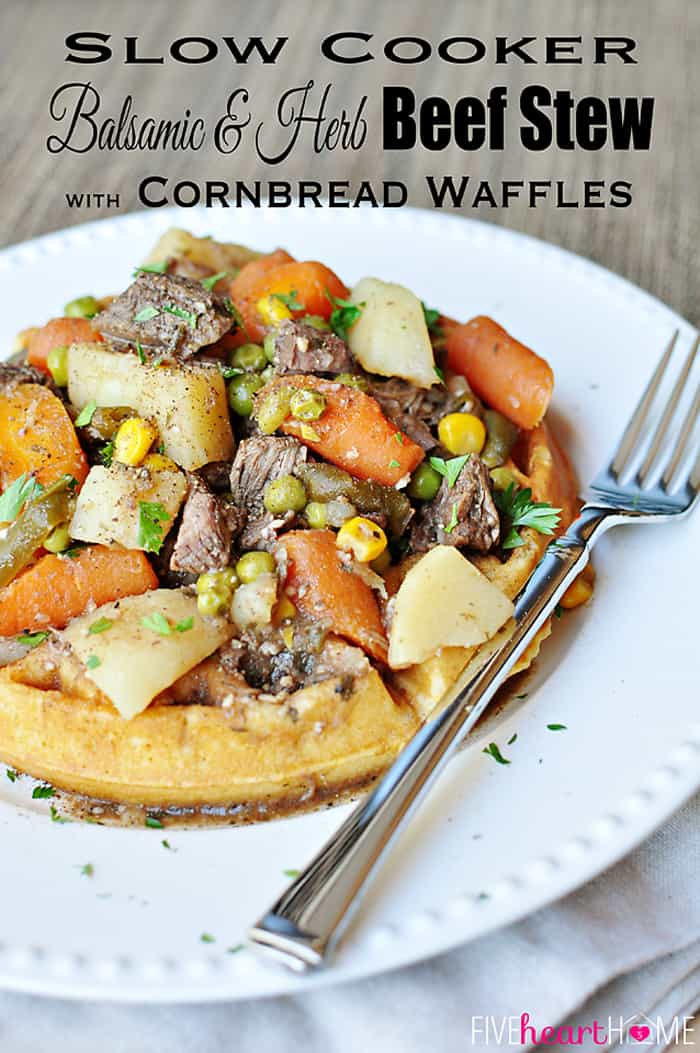 Do you ever get stuck in a rut when it comes to dinner menu planning? I have to admit that I do. Making those tried and true recipes is often just easier than trying something new. There's little thought required in cooking an old standby, since I practically have it memorized, and there's no question as to how kiddos will react to their dinner offerings, since I already know.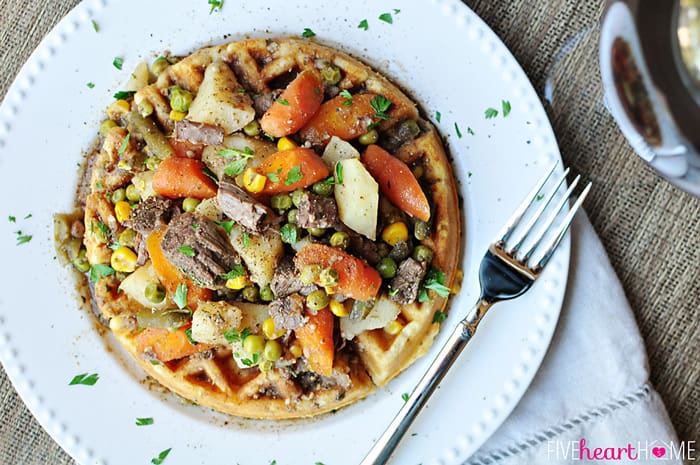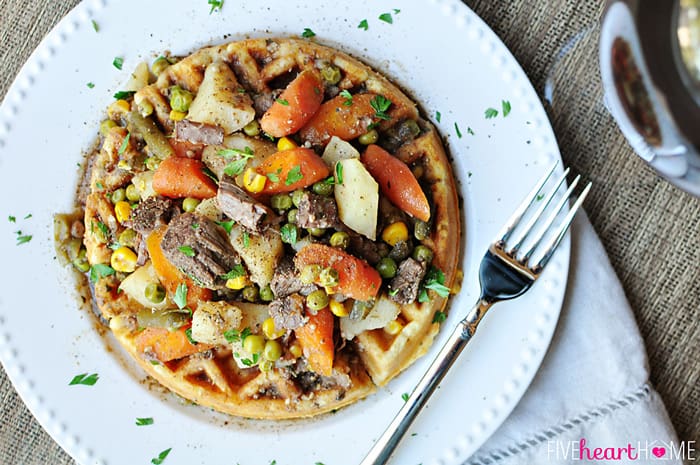 Beef stew is one of those meals for me. It involves quick and easy prep and does the rest of work on its own in the crock pot. It incorporates lots of veggies, which is always a win. And I can predict which kid will clean her plate, which kid will pick out all of the green beans, and which kid will do his best to avoid the carrots.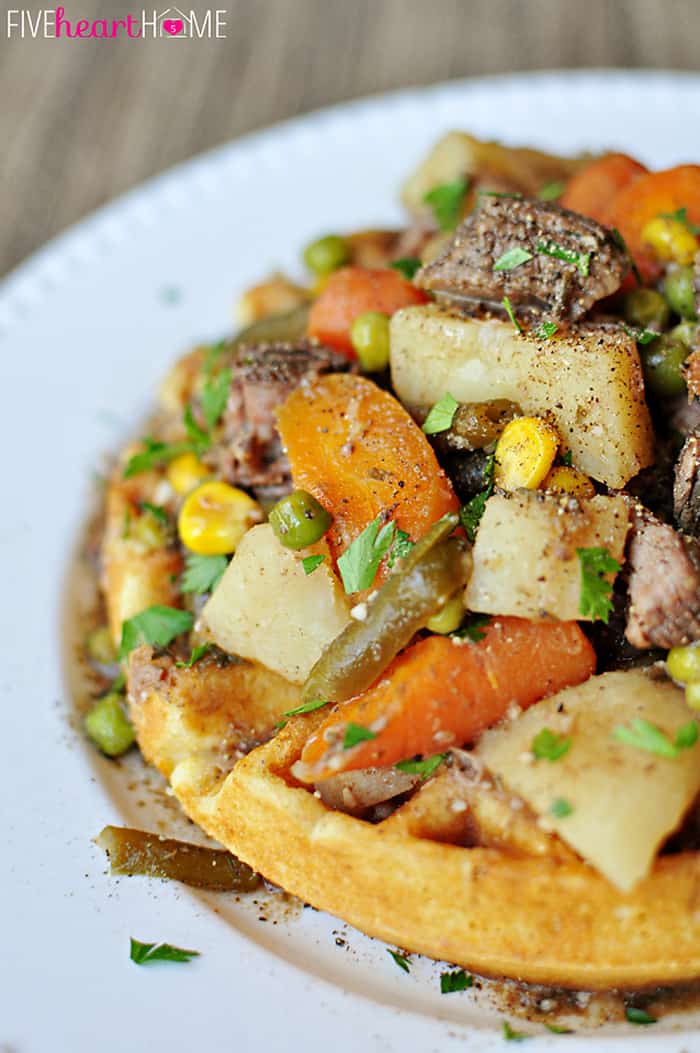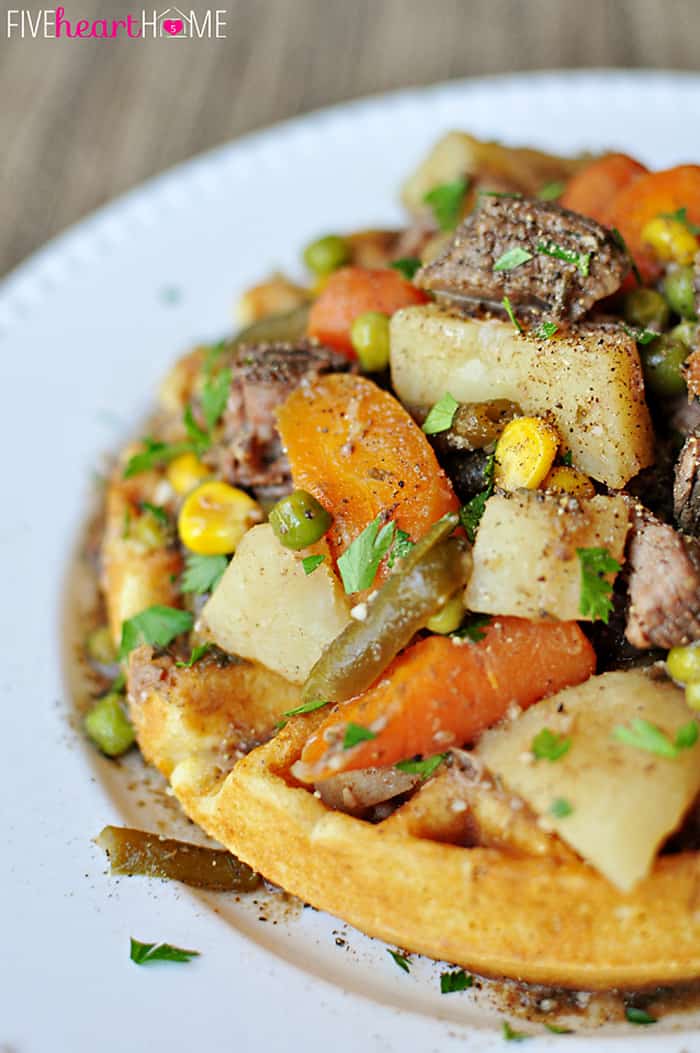 But the downside? It's kind of boring. So I recently decided to take my favorite beef stew recipe and jazz it up a bit, lending depth of flavor with extra dried herbs, balsamic vinegar, and tomato paste.
The results? Ordinary, predictable beef stew got a little kick! And to make if even more exciting (or at least as exciting as one can get when referring to beef stew), I decided to bake up my typical cornbread muffins in the form of cornbread waffles instead.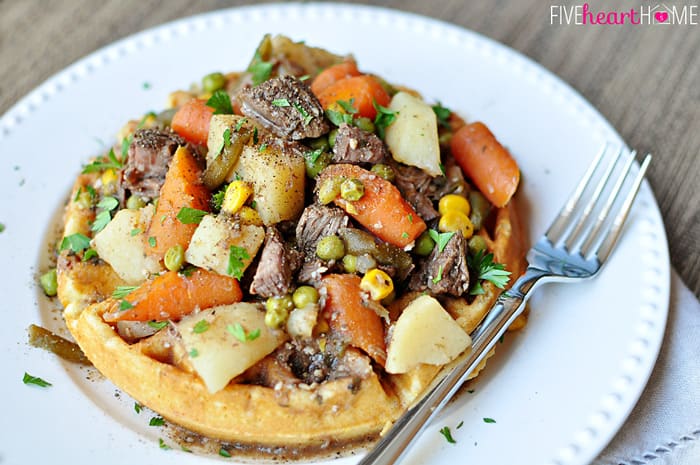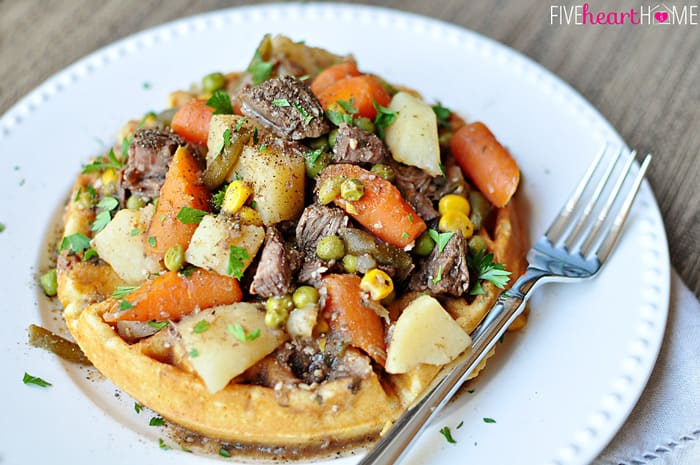 I don't know about you, but I pretty much can't eat beef stew without first crumbling cornbread into it. But cornbread waffles? Well, not only are they fun to eat, and not only do they serve to soak up the juices of the stew, but they also bake up in no time.
Think about it…standard cornbread, baked in a pan or skillet or muffin tin, takes anywhere from 15 to 25 minutes to bake. But what if you're in a hurry?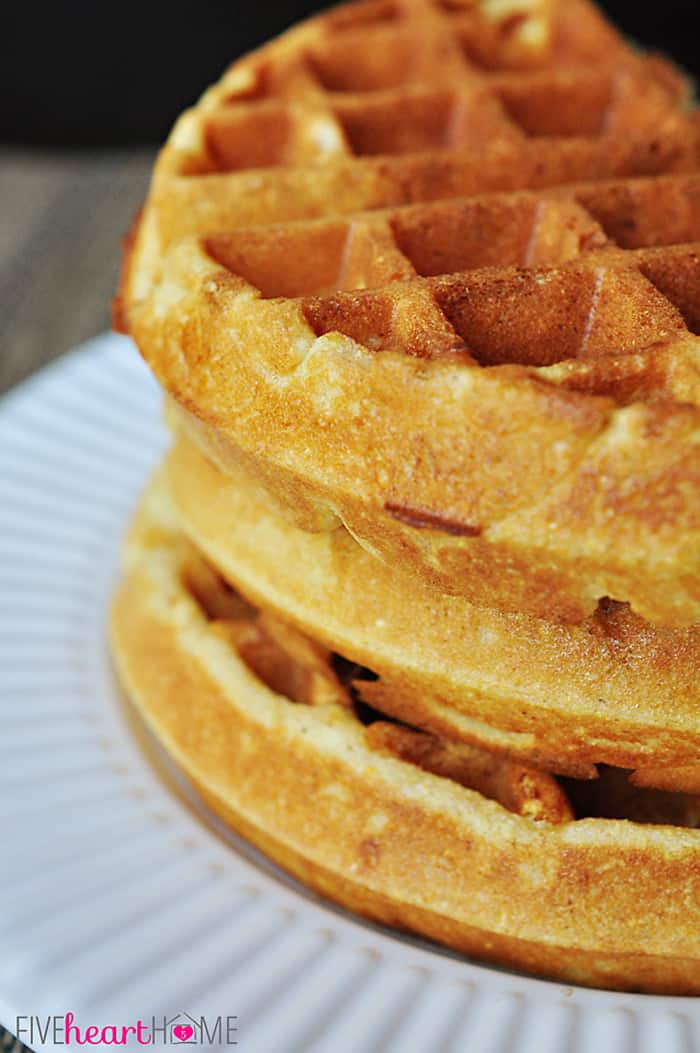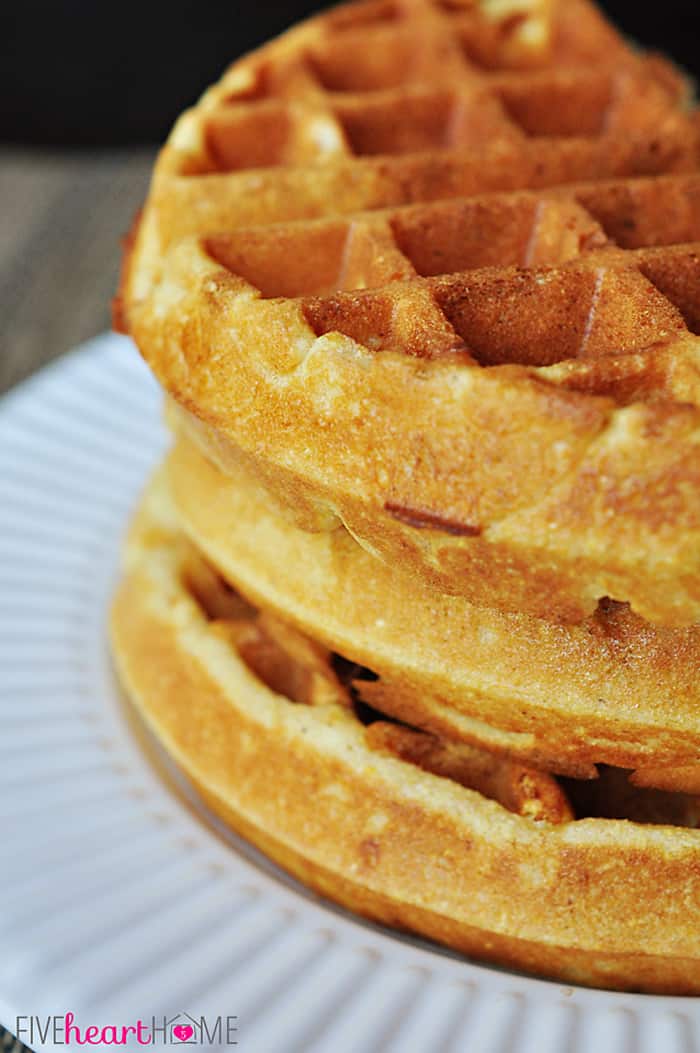 Well, first you pull your Homemade Cornbread Mix out of the pantry and mix it up in a flash. And then you pour your batter into the waffle iron, which results in piping hot cornbread in mere minutes. And then your family oohs and aahs over waffles for dinner. Because waffles make any meal more fun, right? Right.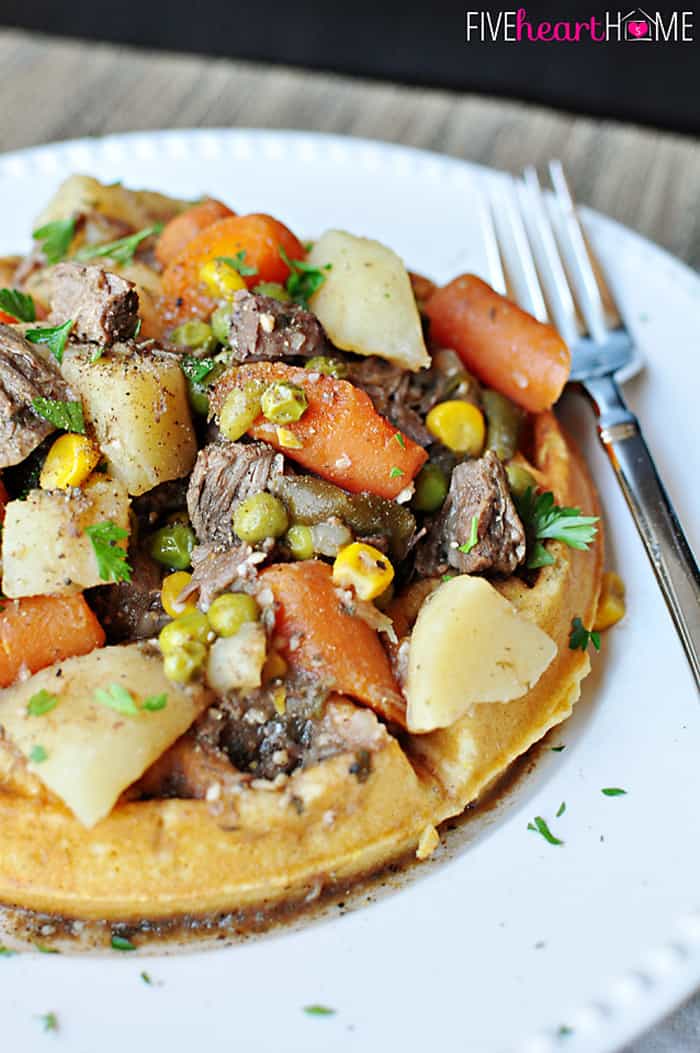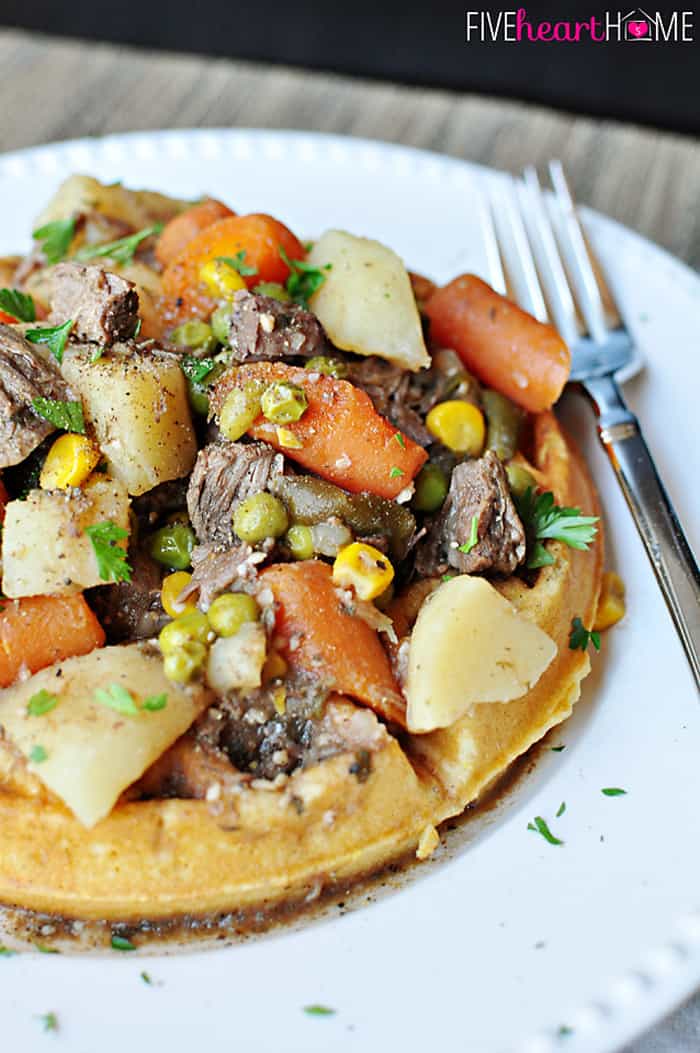 Winter's not over yet, so there's plenty of time left to whip up a pot of hearty, comforting beef stew. And don't forget the cornbread waffles! This meal will warm up your toes and it's good for your soul…and what more can you ask of a dinner than that?
Slow Cooker Balsamic & Herb Beef Stew with Cornbread Waffles
Flavorful beef stew, loaded with vegetables, seasoned with herbs and balsamic vinegar, and served over cornbread waffles, makes for a fun and effortless slow cooker meal!
Ingredients
2 pounds beef stew meat
2 tablespoons fresh minced garlic
1 tablespoon dried parsley
1 teaspoon dried oregano
1 teaspoon dried thyme
1/4 teaspoon dried basil
1/4 teaspoon dried rosemary
1/4 teaspoon dried sage
2 bay leaves
Freshly ground black pepper
4 cups beef broth
3 tablespoons balsamic vinegar
2 tablespoons tomato paste
1 1/2 pounds potatoes, peeled and cut into 1-inch chunks
1 pound carrots, peeled and sliced
1 cup frozen green beans
1 cup frozen corn
1 cup frozen peas
3 tablespoons water
2 tablespoons cornstarch
Salt, to taste (optional)
Cornbread Waffles (prepared with Homemade Cornbread Mix and cooked in a waffle iron)
Instructions
Place meat in the bottom of large slow cooker. Top with garlic and sprinkle with dried herbs, bay leaves, and freshly ground black pepper. Pour beef broth over meat, and add balsamic vinegar, tomato paste, potatoes, carrots, green beans, corn, and peas to crock pot. Give everything a stir and cook on low for 8 to 10 hours or high for 4 to 5 hours.
About an hour before serving, use a fork to stir cornstarch into 3 tablespoons of water and pour in crock pot, stirring to distribute. Replace lid and allow broth to thicken slightly as stew finishes cooking. Season with salt, if needed, and additional pepper, to taste.
Notes
Instead of beef broth, I typically use water plus Organic Better Than Bouillon Beef Base.
Additional salt may be unnecessary in this recipe depending on how salty your beef broth is.
If you have fresh parsley, you may add 1/4 cup or more in the last hour of cooking time (in lieu of using dried parsley earlier in the recipe).
https://www.fivehearthome.com/slow-cooker-balsamic-herb-beef-stew-with-cornbread-waffles/
https://fivehearthome.com ~ All recipes and images on Five Heart Home are copyright protected. Please do not use without my permission. If you would like to feature this recipe, please rewrite the directions in your own words and give proper attribution by linking back to this blog.
MORE slow cooker recipes with real food ingredients!


* * * * * * * * * *
More make-your-own mixes and pantry staples…
Homemade Chili Seasoning Mix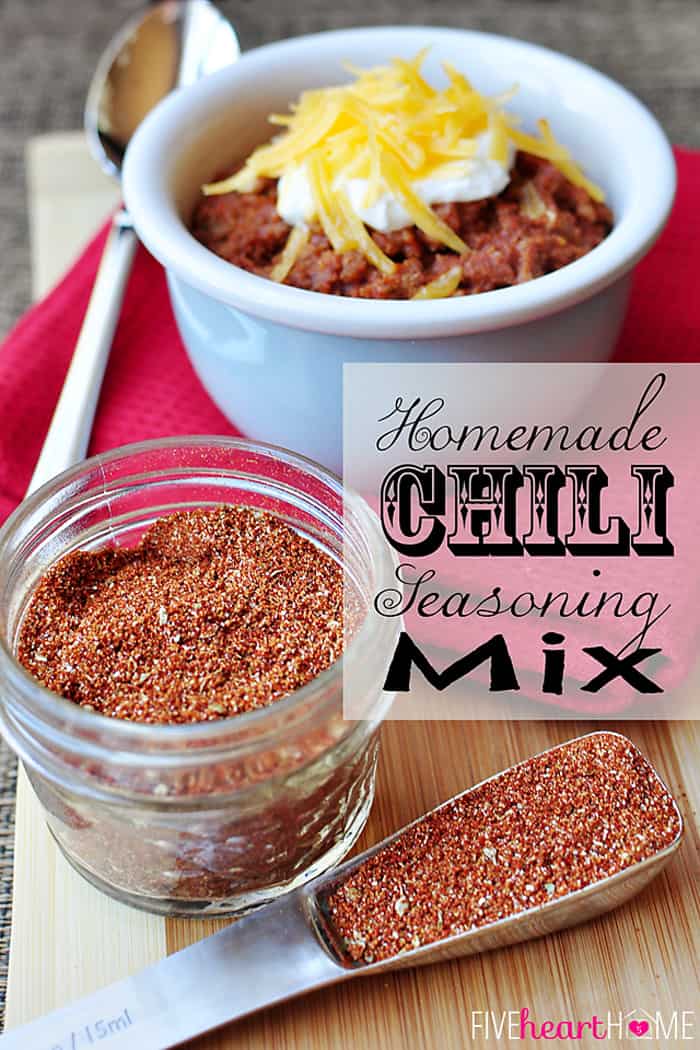 Homemade Taco Seasoning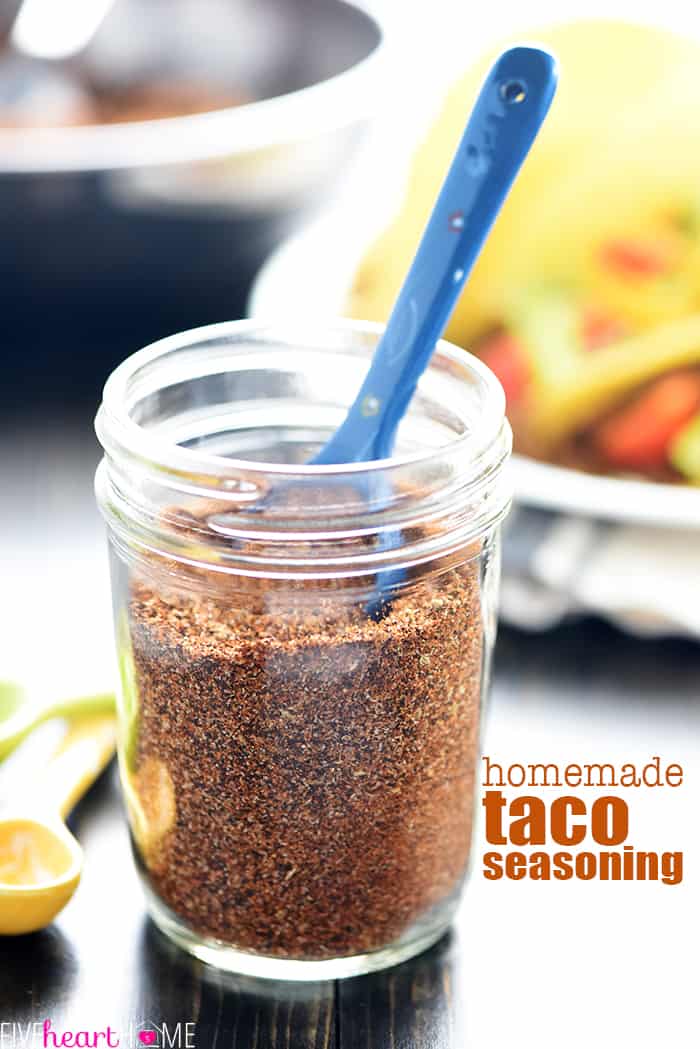 Homemade Cornbread Mix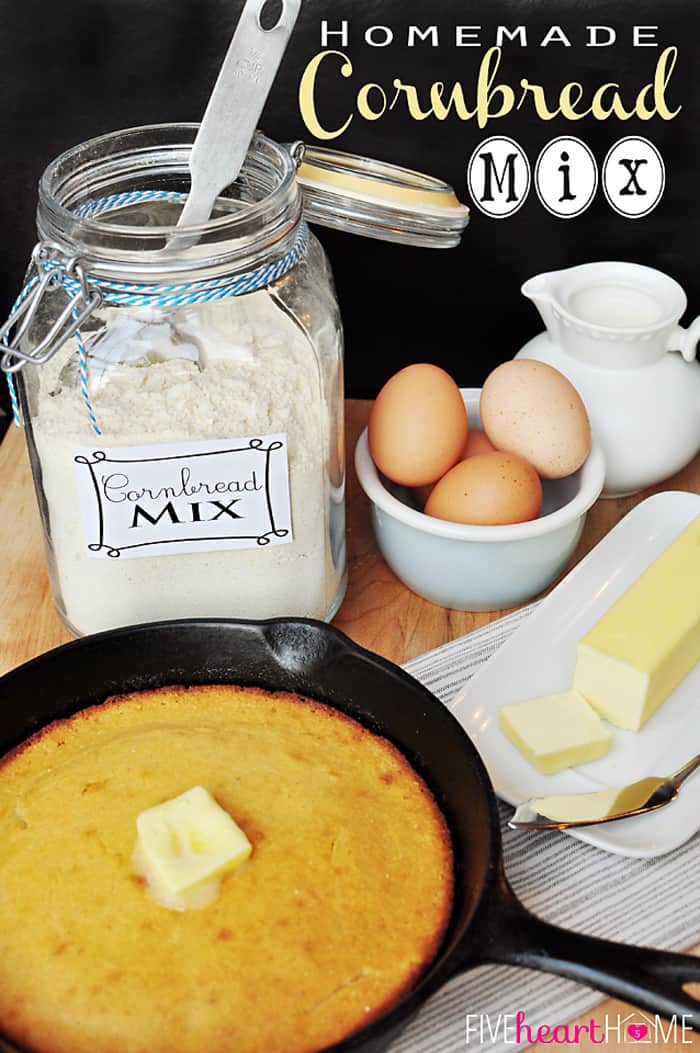 {5-Minute, 5-Ingredient} Homemade Caramel Sauce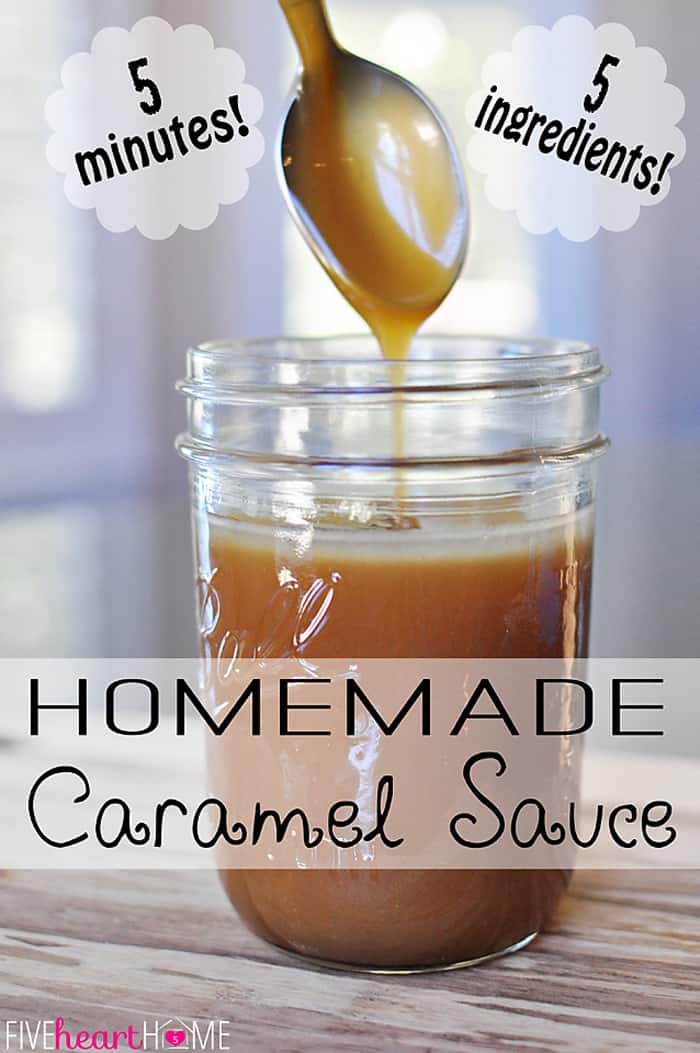 4