Slow Cooker Beefy Three-Bean Chili is a hearty bowl of comfort food goodness, easy to adjust to your preferred spice level and delicious with toppings!

Hey there, strangers! Well, can I just say that I was NOT intending to go all last week without sharing a recipe. But alas, sometimes life gets in the way of blogging…and unfortunately, last week said life brought us a very sick little 4-year old, numerous ER visits/pediatrician appointments/tests before arriving at a diagnosis, and then four days in the hospital to get well.
The good news is that she is well now! Though the infection that made her sick was random and rare, my daughter is now on the mend and she's going to be totally fine. It was just a scary week until we figured out what was going on, and then it was not-so-fun as she recovered. Needless to say, I spent most of last week comforting a sad, sick, grumpy little girl…and posting a new recipe was the farthest thing from my mind.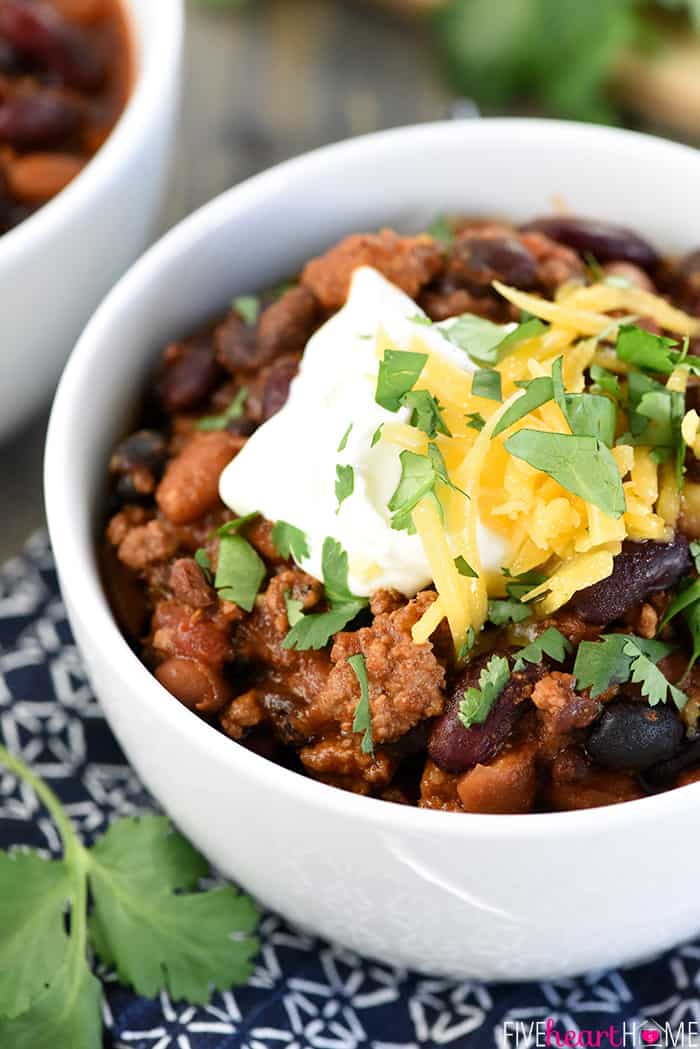 But today I'm back! And I'm super excited to be sharing one of my family's favorite recipes from my new Real Food Slow Cooker Suppers cookbook…Beefy Three-Bean Chili!
Now don't get me wrong, I'm a Texas girl through and through, and "true Texas chili" is made with big chunks of beef and no beans. This chili, on the other hand, is loaded with ground beef as well as three different types of beans — pintos, kidneys, and black beans. So no, it's not Texas chili, but it is completely delicious…hearty, comforting, and full of flavor!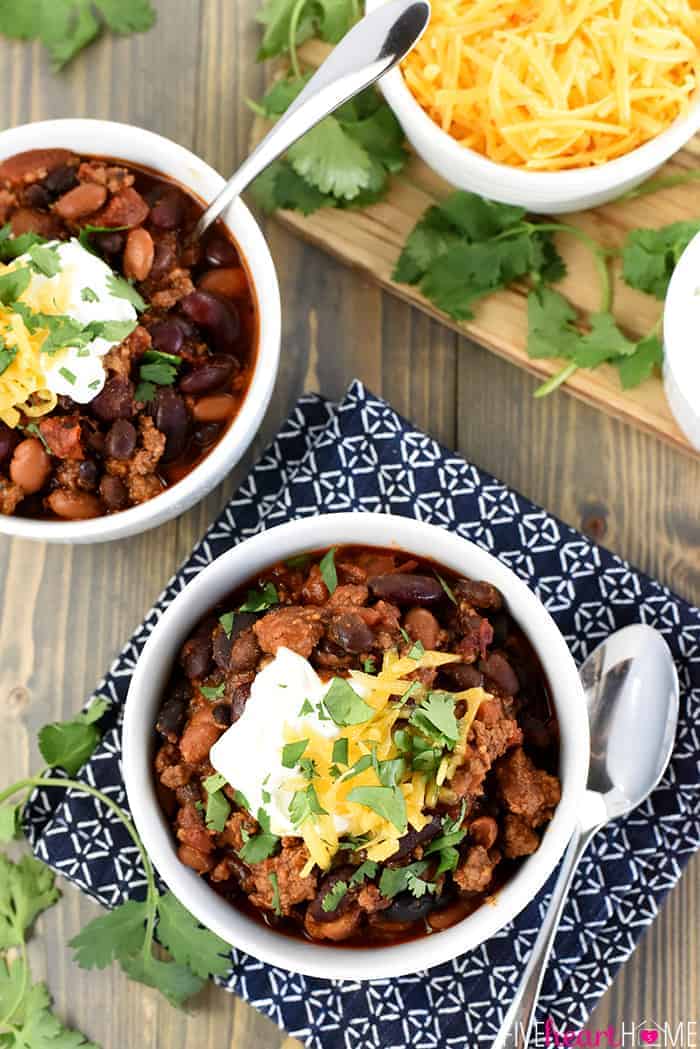 This recipe comes together in a matter of minutes. It's as easy as browning a pound of ground beef and tossing it in the slow cooker with the aforementioned beans, garlic, diced tomatoes, and a perfect balance of chili seasonings. I like to add a bottle of dark Mexican beer for depth of flavor (although you may certainly substitute beef broth), and I toss in a minced chipotle pepper in adobo sauce for heat with a touch of smokiness.
It's actually easy to customize the spice level of your chili by adding your chipotle accordingly. For mild chili, simply stir a spoonful of adobo sauce into your chili and forgo the chipotle pepper itself. For slightly spicy chili, slice open a chipotle, scrape out and discard the seeds, and then mince up the pepper to add to the chili. For chili with more kick, add some extra adobo sauce, leave the chipotle seeds intact, or increase the number of peppers used. Do you think you can handle the heat?! 😉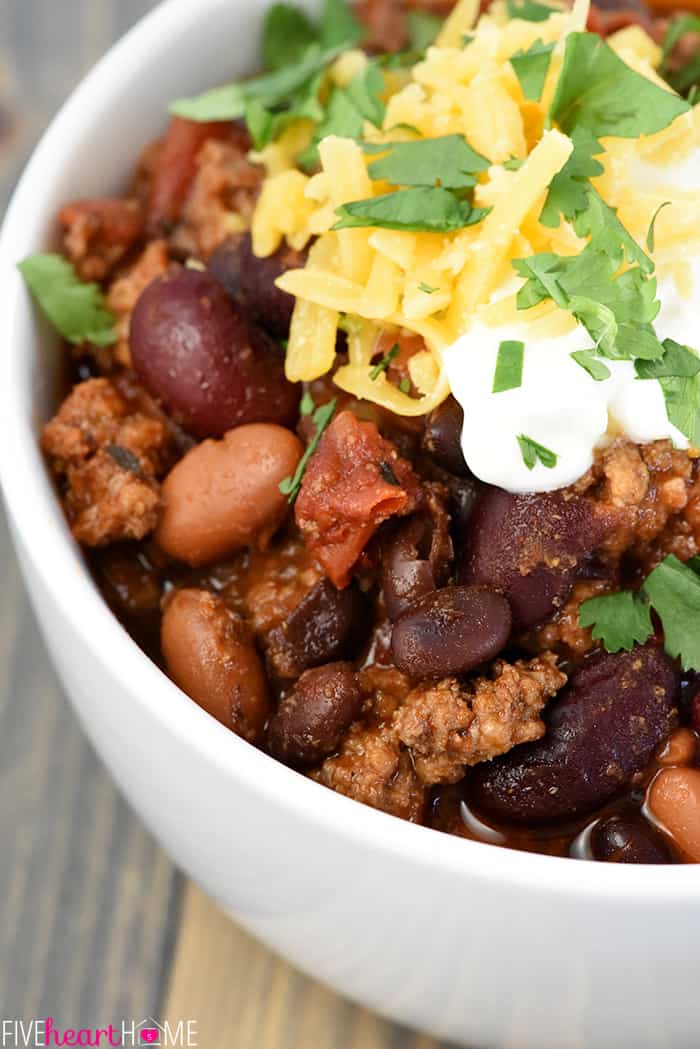 One of my favorite things about chili is dressing it up with lots of yummy toppings. My crew enjoys this Beefy Three-Bean Chili with a dollop of sour cream, a pinch of grated cheddar, and a sprinkle of fresh chopped cilantro on top. But feel free to go crazy with your favorite garnishes — diced avocado, crumbled cotija cheese, a squeeze of lime…the world is your chili bowl!
So who's ready to ring in crisp fall weather with a steamy bowl of chili? This beef- and bean-loaded slow cooker version is not only tasty and satisfying, but it makes the whole house smell incredible as it pretty much cooks itself. Hope your whole family loves it as much as mine does!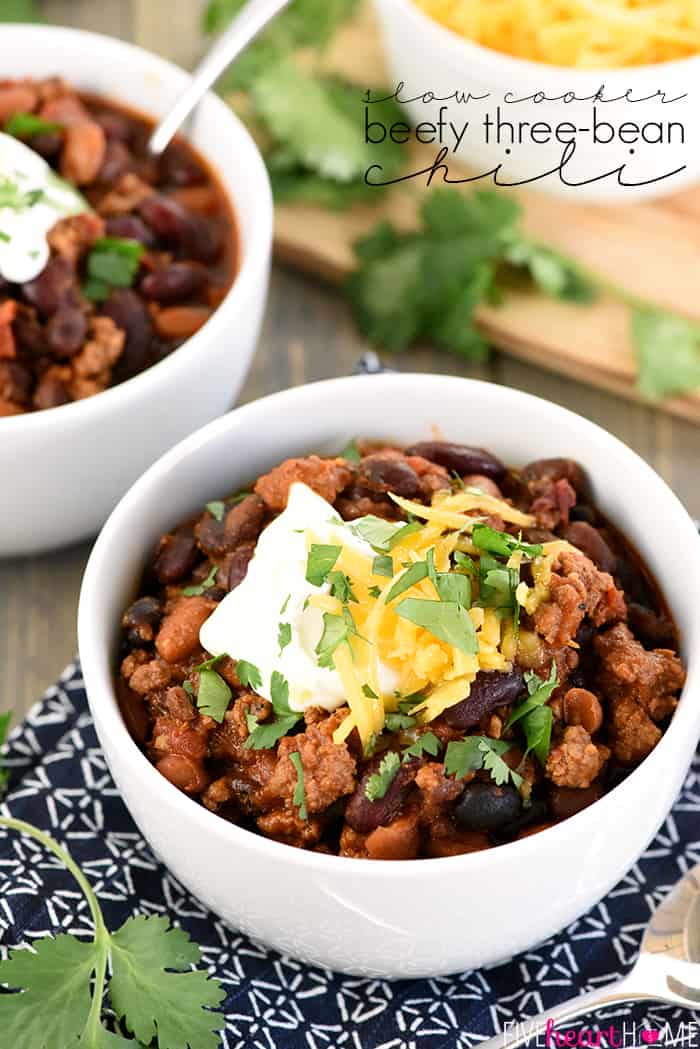 (And pssst…for all my fellow slow cooker lovers, don't miss the BIG slow cooker and cookbook-related GIVEAWAY going on right now!)
Slow Cooker Beefy Three-Bean Chili
Chunky, flavorful Slow Cooker Beefy Three-Bean Chili is a hearty bowl of comfort food goodness, easy to adjust to your preferred spice level and delicious topped with sour cream, shredded cheese, and fresh cilantro!
Ingredients
1 pound lean ground beef
Salt & freshly ground black pepper, to taste
2 (15-ounce) cans black beans, drained & rinsed
1 (15-ounce) can pinto beans, drained & rinsed
1 (15-ounce) can kidney beans, drained & rinsed
1 chipotle pepper in adobo sauce, minced (remove the seeds for less heat)
1 teaspoon adobo sauce, more or less to taste
4 cloves garlic, minced
1 (14.5-ounce) can fire-roasted (or regular) diced tomatoes
1 (12-ounce) bottle dark beer, such as Shiner Bock or Negro Modelo (or you may substitute beef broth)
2 tablespoons chili powder
1 tablespoon ground cumin
1 tablespoon ground coriander
2 teaspoons dried Mexican oregano
1/4 teaspoon smoked paprika
For serving: sour cream, shredded cheddar/Monterrey Jack/Mexican-blend cheese, chopped fresh cilantro
Instructions
Brown the ground beef in a large saucepan over medium-high heat until it is cooked through. Drain the grease and season with the salt and pepper to taste.
In a large slow cooker, combine the cooked ground beef, black beans, pinto beans, kidney beans, chiptole pepper, adobo sauce, garlic, diced tomatoes, beer, chili powder, cumin, coriander, Mexican oregano, and paprika. Cover the slow cooker and cook on low for 6 to 8 hours, or on high for 3 to 4 hours. Adjust the seasonings with additional salt and pepper, if desired. Serve with a dollop of sour cream, a pinch of shredded cheese, and a sprinkle of cilantro.
Notes
Recipe reprinted from Real Food Slow Cooker Suppers cookbook, Page Street Publishing Company, by Samantha Skaggs.
https://www.fivehearthome.com/slow-cooker-beefy-three-bean-chili-crock-pot-recipe/
https://fivehearthome.com ~ All recipes and images on Five Heart Home are copyright protected. Please do not use without my permission. If you would like to feature this recipe, please rewrite the directions in your own words and give proper attribution by linking back to this blog.
Recipe originally shared at Yellow Bliss Road
More slow cooker soups & stews…
Slow Cooker Buffalo Chicken Soup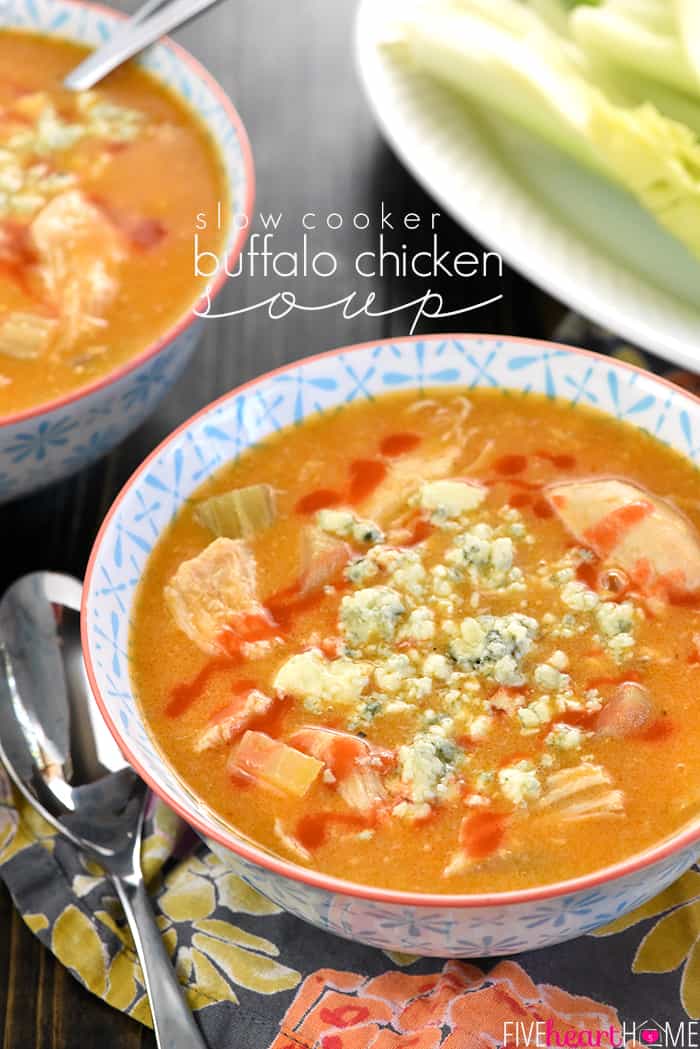 Slow Cooker Loaded Baked Potato Soup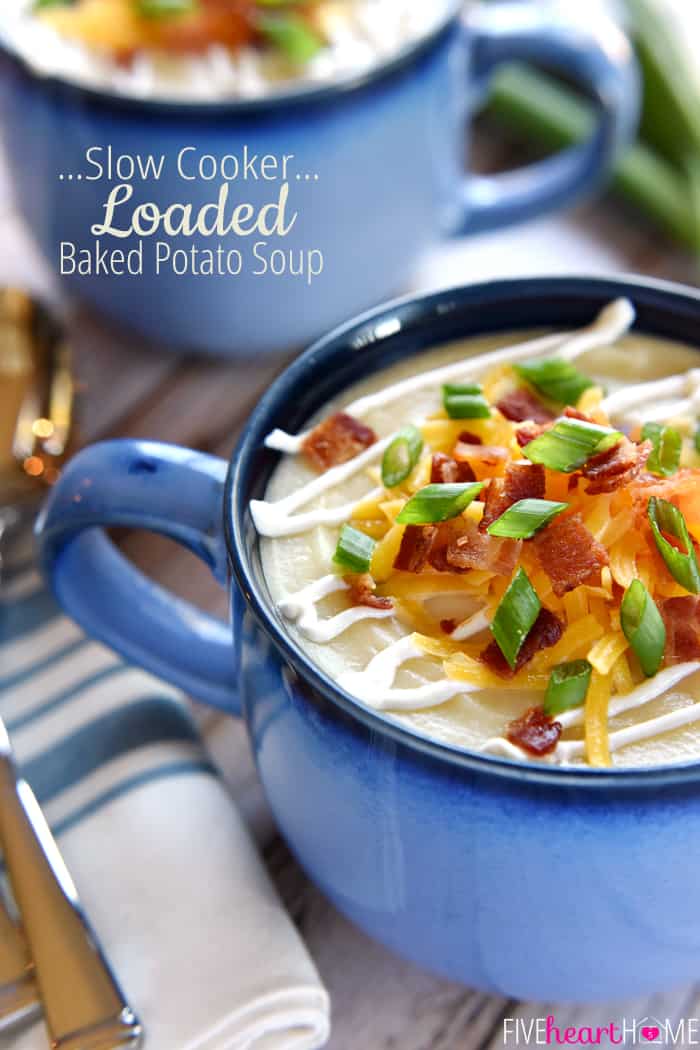 The Best Slow Cooker Chicken Noodle Soup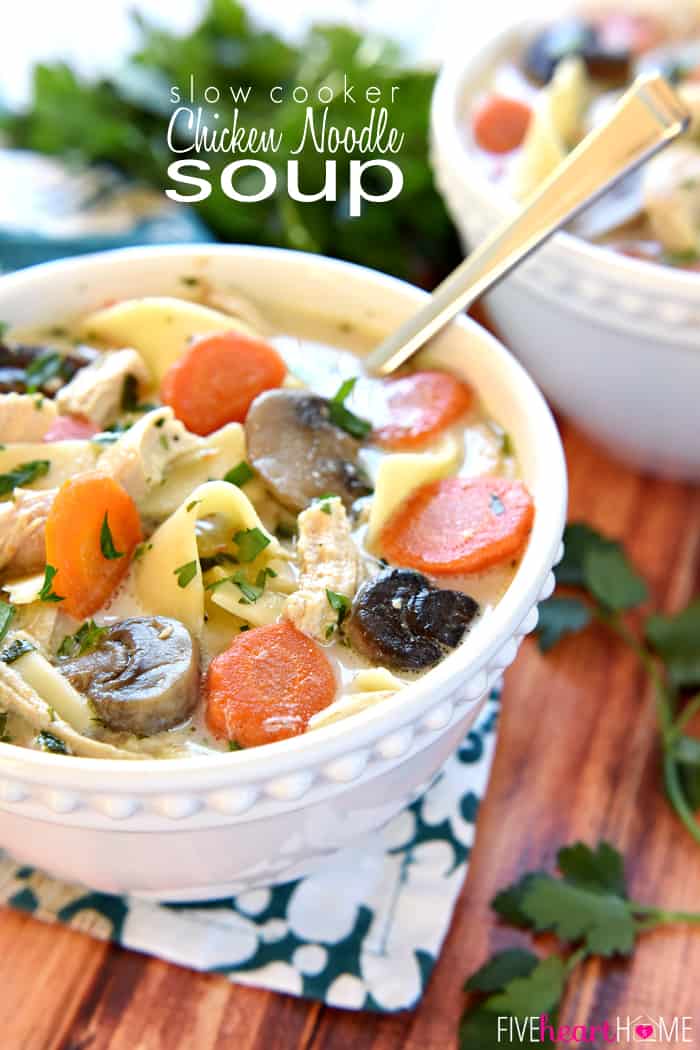 Slow Cooker Balsamic & Herb Beef Stew with Cornbread Waffles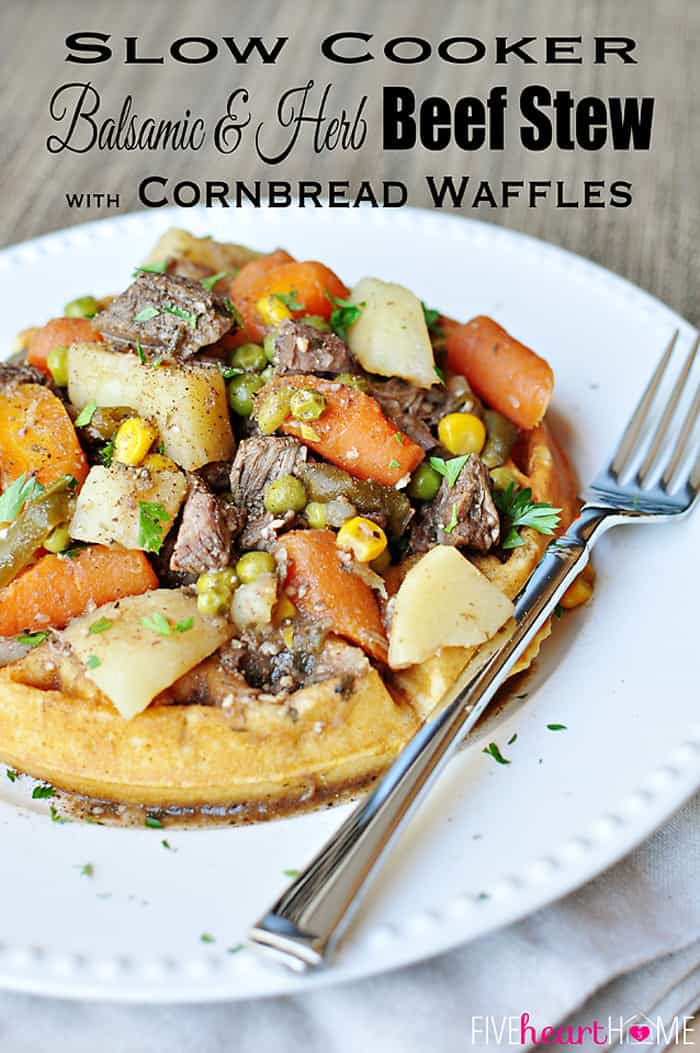 Save
Save
Save
Save
Save
Save
Save
Save
Save
Save
2