With barbecue season in full swing and the Fourth of July coming up, I thought it would be a good time to share my favorite recipe for perfect, uncomplicated, chuck wagon-style pinto beans.  And the best part of all is that you can make them in the crock pot!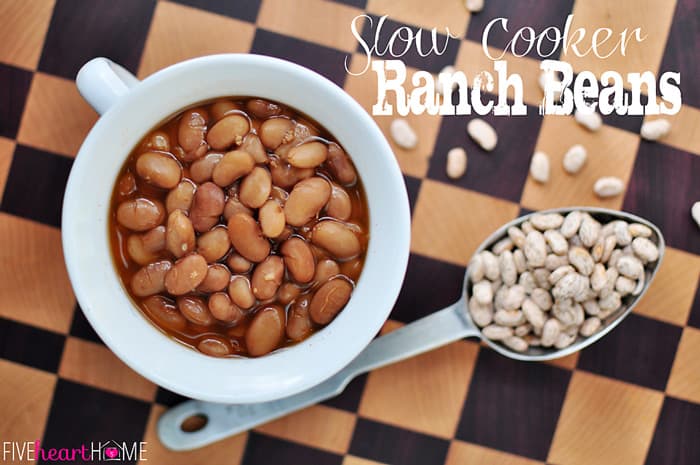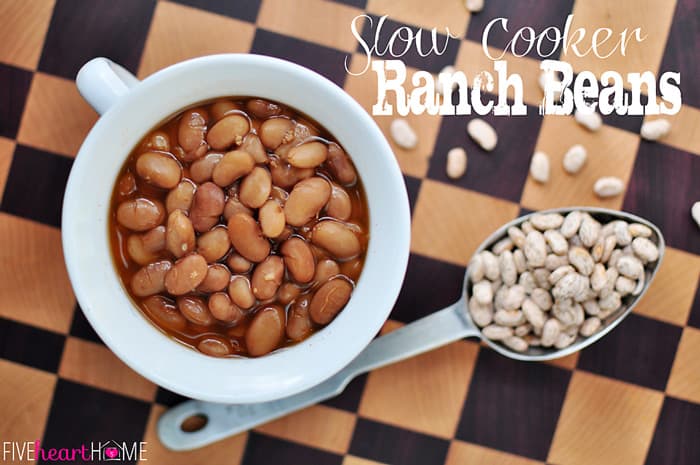 Now some might claim that these beans are plain, and sure, you could gussy them up with diced tomatoes, jalapenos, onions, or cilantro…but I would argue that it is the simplicity of these pintos that makes them so versatile.  They are equally delicious served alongside brisket or Mexican food, and they can be ladled into a bowl and cozied up to some steaming buttered cornbread for a meal unto themselves.
This recipe is adapted from Tom Perini's best-selling cookbook "Texas Cowboy Cooking." For those who have never heard of Tom Perini, he's a master of cowboy cuisine, chuck wagon cooking, and Southern comfort food, whose credentials include catering for the President and cooking with Paula Deen amongst many other impressive accolades.  If you ever find yourself near Abilene, Texas, you must make time for a detour through nearby Buffalo Gap to eat at Perini Ranch Steakhouse.  It's rustic, unpretentious, and, many would argue, the best steak (much less meal) in west Texas. My husband was living in Abilene when we first started dating and I think we ate at Perini's every time I visited him there.  The fact that people will drive out to the middle of nowhere to sit in hard wooden chairs in a non-air conditioned, converted hay barn should tell you something about the caliber of food served in said establishment.
As for this bean recipe, I usually double it and freeze any leftovers in two-cup portions.  Most of the time, though, I use up leftovers before I could ever freeze them, mashed up in burritos or quesadillas, sprinkled over nachos or taco salad…you get the picture.  I've made these beans with bacon instead of salt pork, or no meat at all when I didn't have any pork on hand.  Whatever I end up using (or not using), I just adjust the salt at the end accordingly.  I also tend to add a lot more garlic than the original recipe calls for.  If I'm out of fresh garlic, I toss in two tablespoons of jarred minced garlic from my refrigerator.  And while you may certainly soak your beans before cooking, I don't find that step to be necessary since I've adapted this recipe to the slow cooker.  The first time you make these beans, be sure to watch the water level and add more if necessary.  Cooking time may vary based on how hot your crock pot runs.  You want the beans to be tender but not falling apart.
The next time you're looking for an effortless, simple bowl of beans to eat on its own or as a side dish to barbecue or enchiladas, look no further than your chuck wagon — er, crock pot.  You won't believe that combining a few basic ingredients can result in something so comforting and so good.
These chuck wagon-style beans are simple enough to complement everything from barbecue to Mexican food, but they are equally delicious served on their own in a big bowl alongside a hunk of corn bread.
Ingredients
1 pound dried pinto beans
1/4 pound salt pork OR bacon
5 cloves garlic, minced
Salt, to taste
Pepper, to taste
1 tablespoon chili powder
Instructions
Place beans in a colander, rinse well, and remove any stones.
Pour beans into slow cooker and cover with water (about 6 cups). Add salt pork or bacon and garlic. Cook on low for 8 to 10 hours or until tender. Periodically check that the beans remain covered with water, and add additional hot water, if necessary, or if you would like extra bean broth.
When beans are almost done, taste broth and season with salt and pepper. Stir in chili powder. Allow flavors to blend for an hour or so before serving.
Notes
As tempting as it may be, don't salt your beans until they're almost done cooking. Adding salt too soon can make them tough.
https://www.fivehearthome.com/slow-cooker-ranch-beans/
https://fivehearthome.com ~ All recipes and images on Five Heart Home are copyright protected. Please do not use without my permission. If you would like to feature this recipe, please rewrite the directions in your own words and give proper attribution by linking back to this blog.
Adapted from Texas Cowboy Cooking.
More summer sides…
Tomato, Cucumber, Poppyseed Salad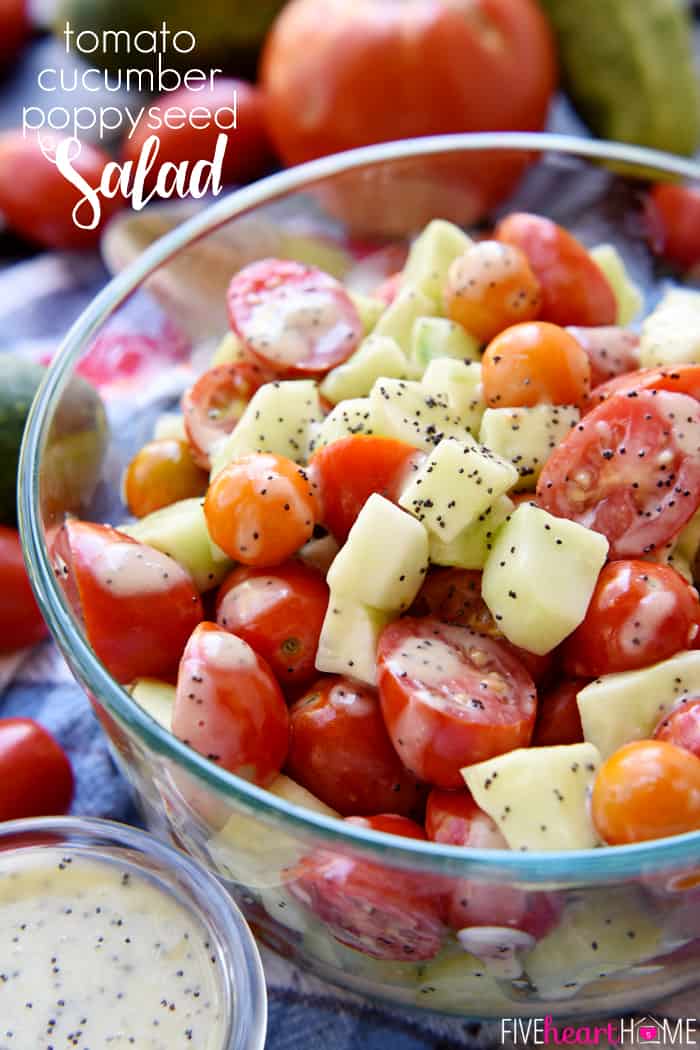 Southern Baked Beans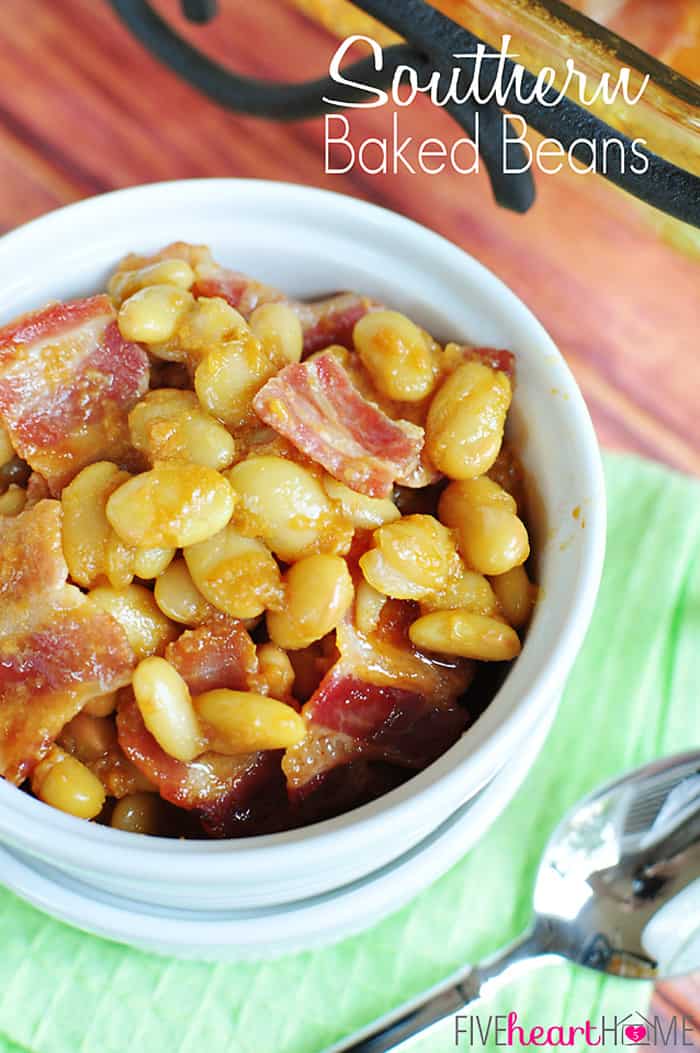 The BEST Way to Cook Corn on the Cob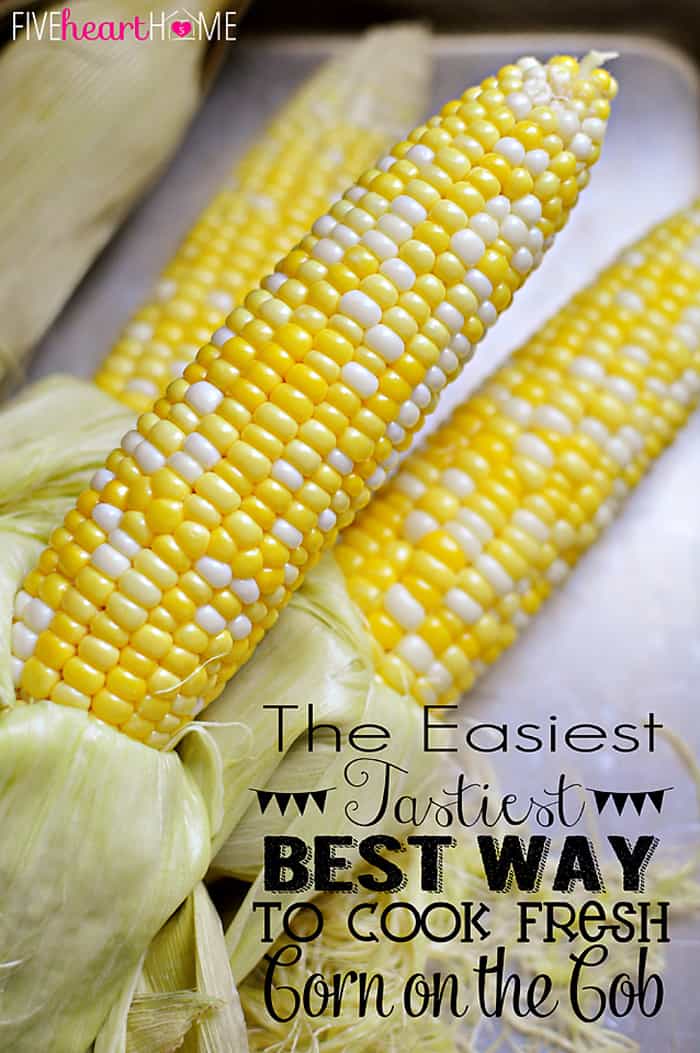 Caprese Orzo Salad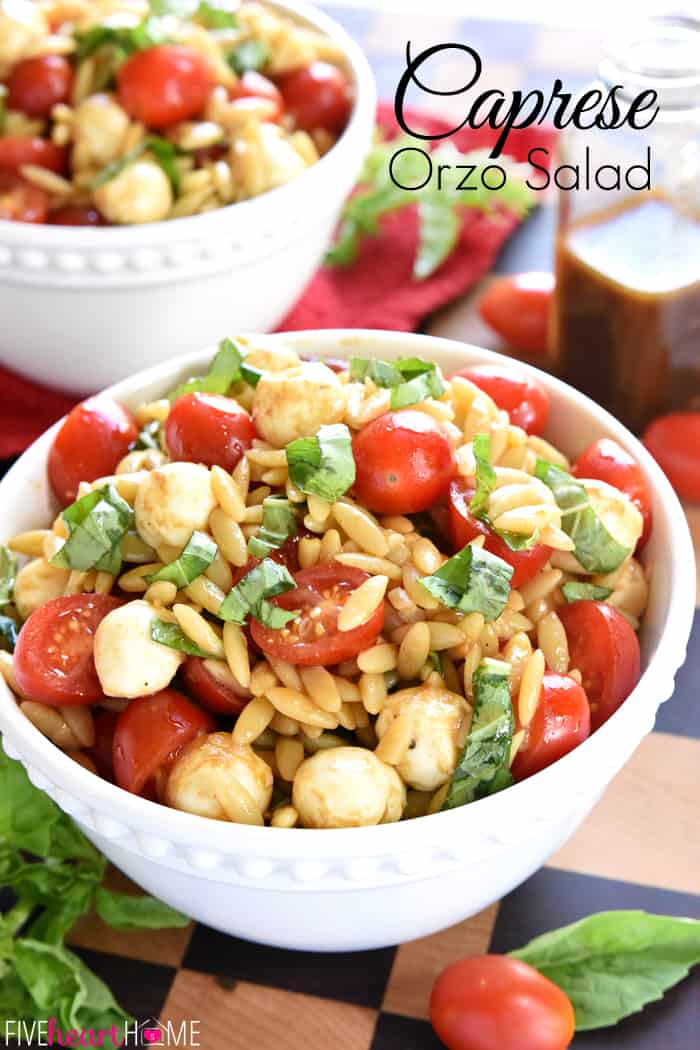 {2-Ingredient} Baked Parmesan Zucchini Rounds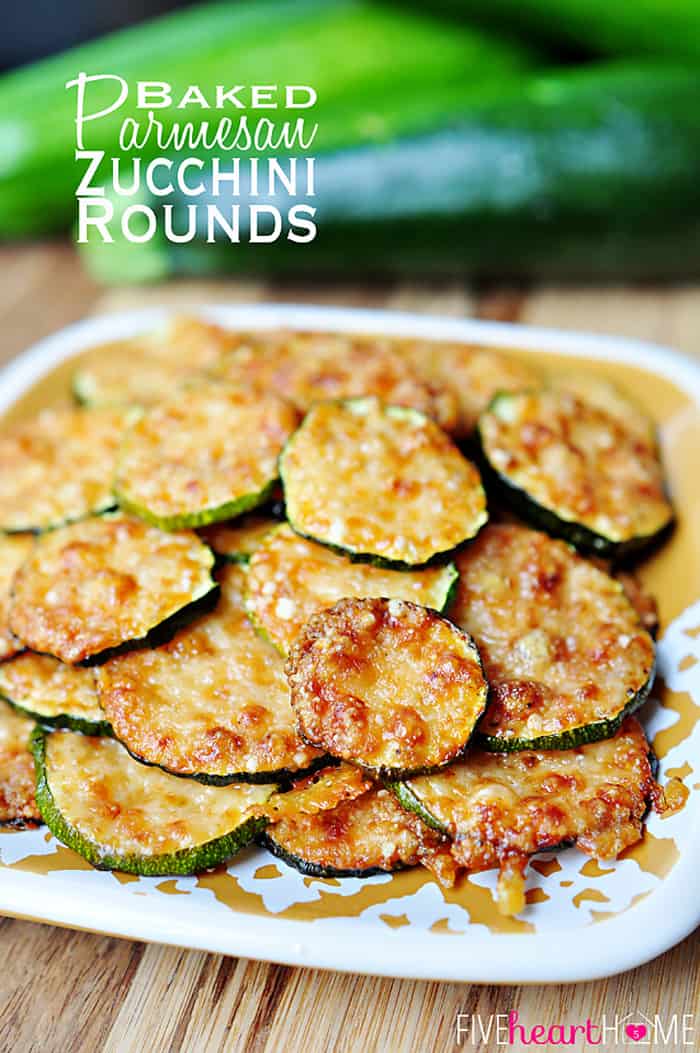 * * * * * * * * * *
Let's stay in touch!
Facebook | Google+ | Pinterest | Twitter | Instagram | Bloglovin'
Sign up to have new blog posts sent to your inbox!
I always love hearing from you! ~ samantha {at} five heart home {dot} com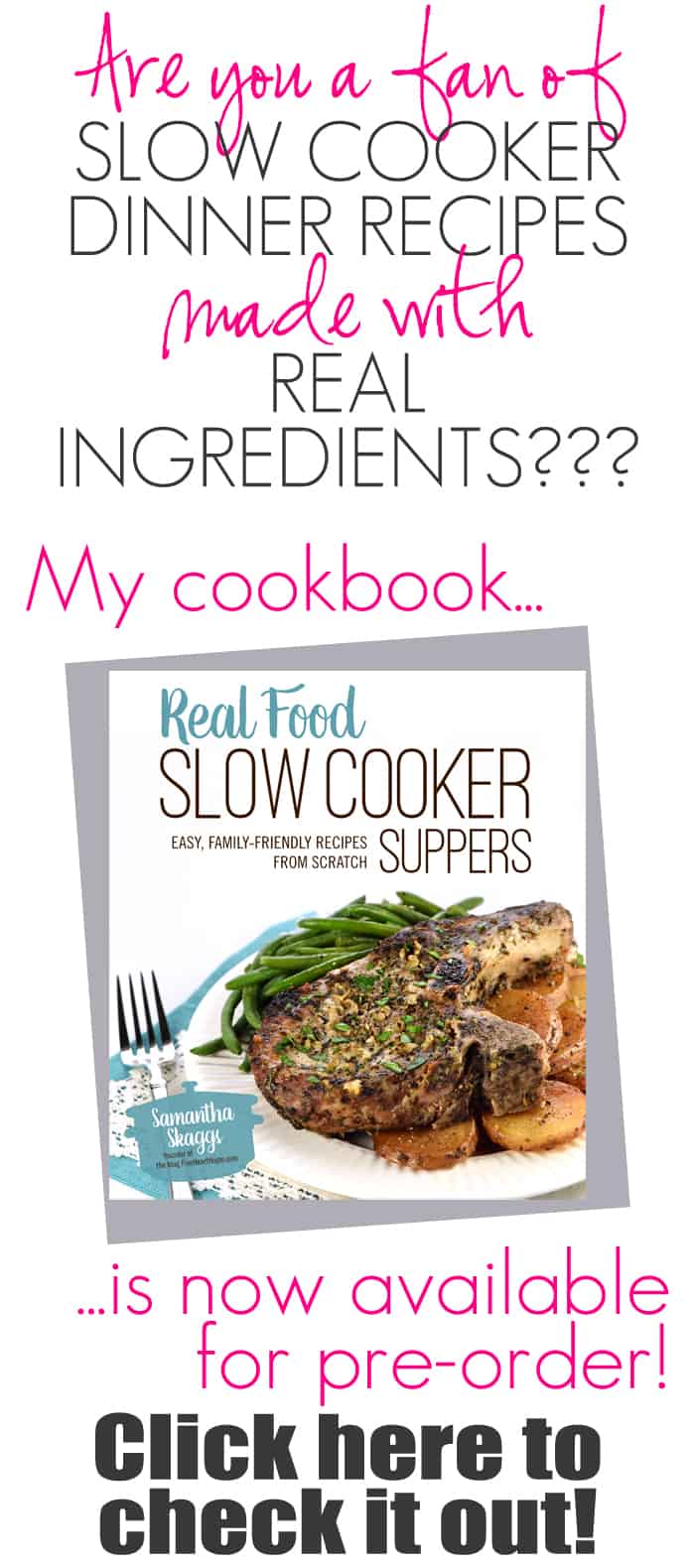 Save
Save