Sweet strawberry and creamy banana purées are layered in cute and tasty popsicles for a refreshing summertime treat!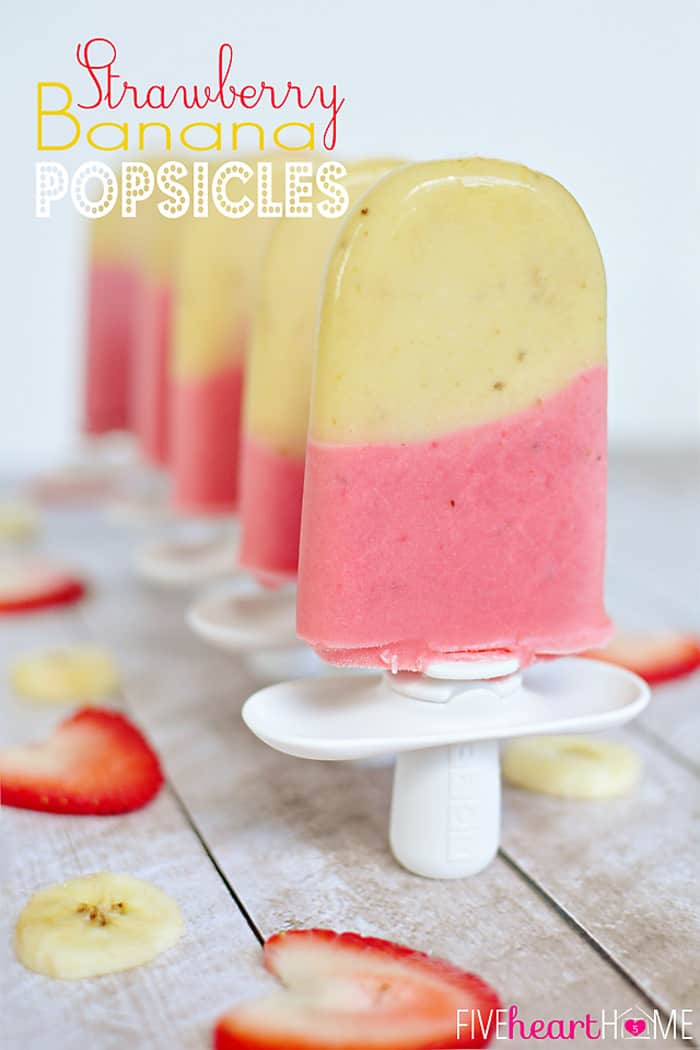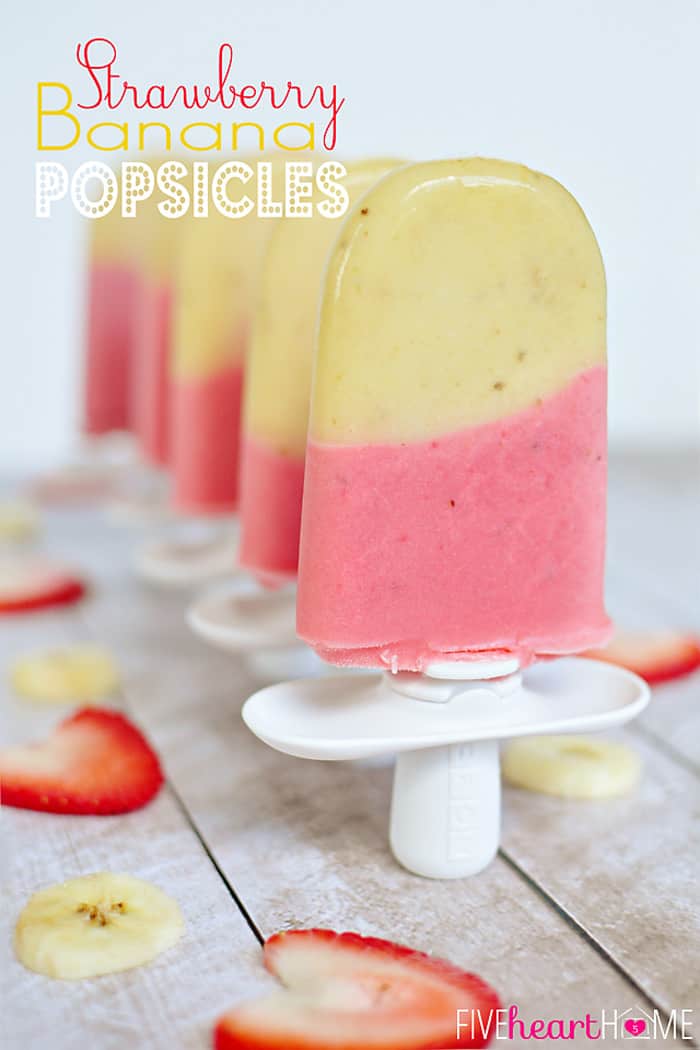 If given a choice, my kids would happily wolf down a popsicle every single day of the summer. And I honestly don't mind, because popsicles can make pretty good, healthy snacks when assembled with the right ingredients. So that's what I've got for you today! And let me just tell you…every time I make them, these Strawberry Banana Popsicles are a huge hit with my kids.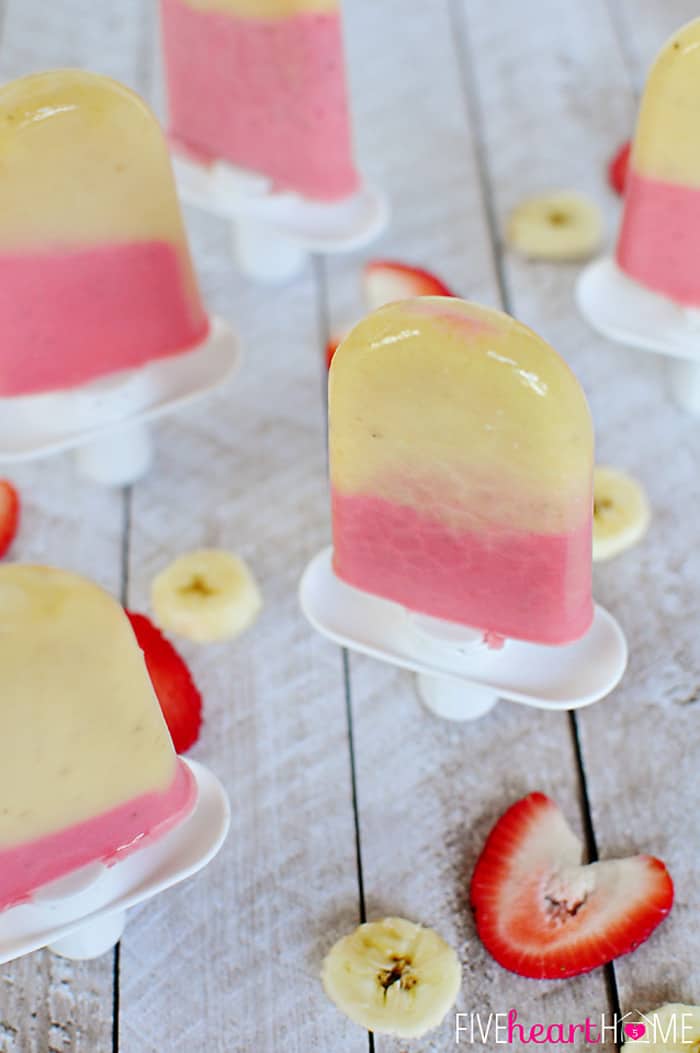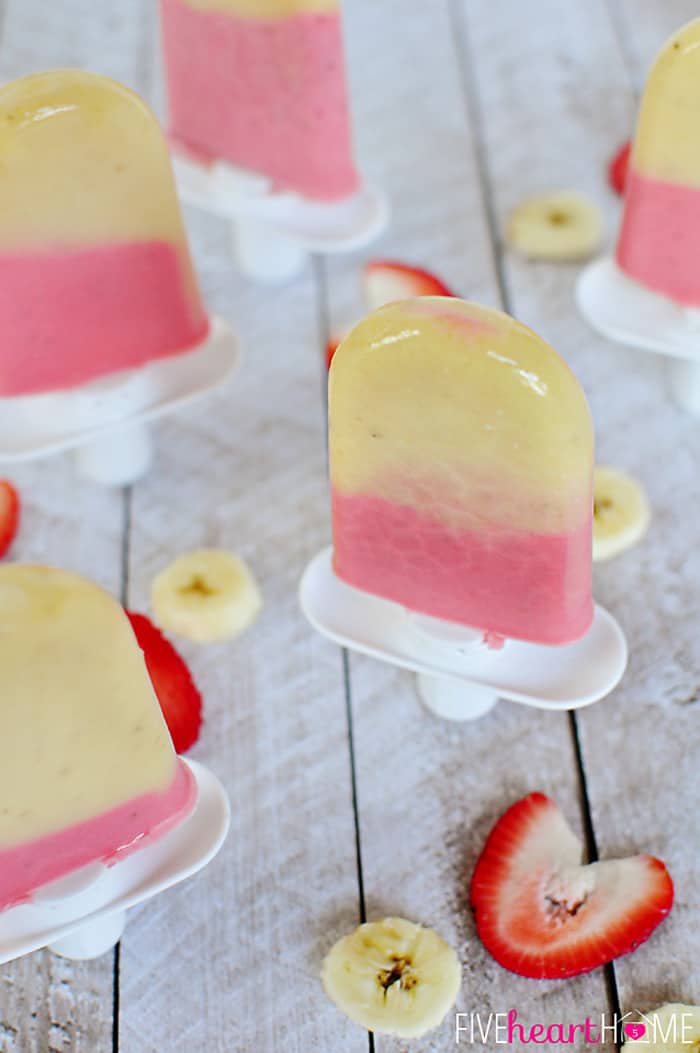 When I was a little girl growing up in a small, small town, we made a monthly shopping trip into the "big city," about an hour away. We'd run an assortment of errands, but if we were really lucky, we'd get to stop and eat lunch at Furr's Cafeteria. For those who have never had the pleasure of dining at a Furr's, it's a lot like a Luby's of the southwest. Fan-cy. Anyway, no matter what delicacies I would load onto my brown melamine tray, I would always get a bowl of sliced strawberries and bananas for my pre-dessert (because a bowl of chocolate pudding or questionably-colored Jell-o would be my primary dessert, of course).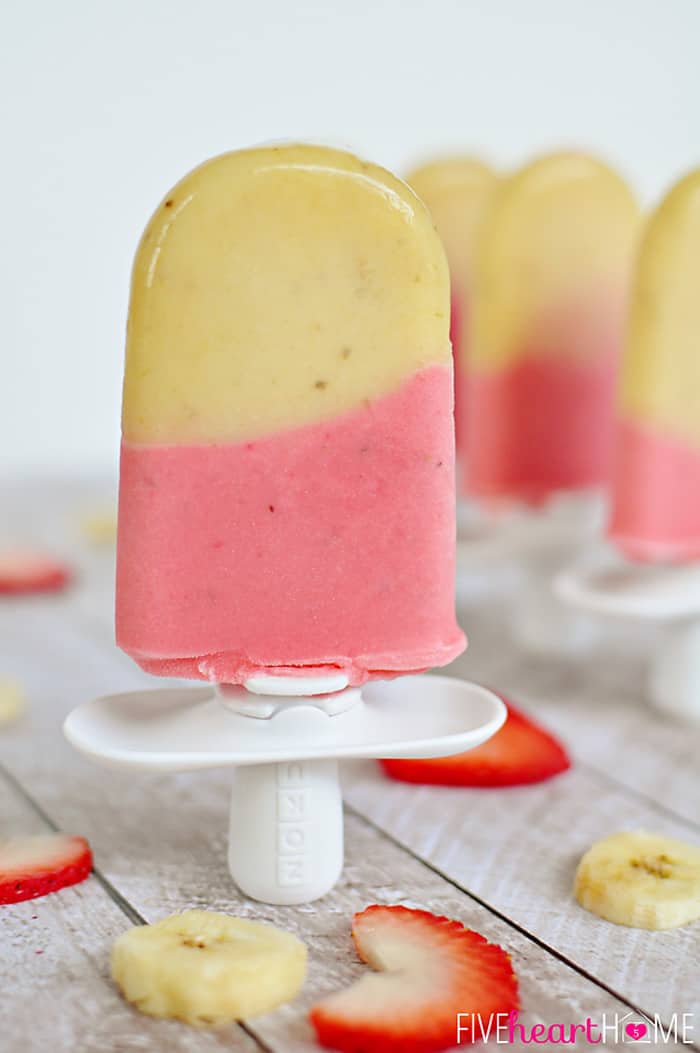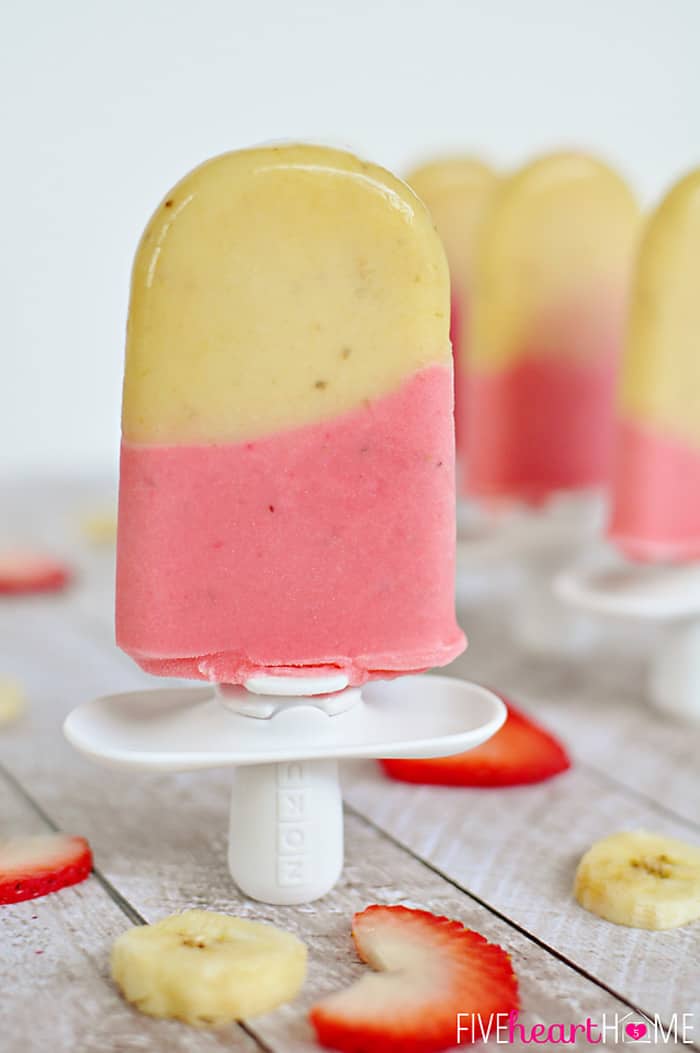 That particular combo is fruit is one that I still love today, and seeing as how odds are pretty good that we have both strawberries and bananas taking residence in our kitchen at any given moment, it seemed fitting to turn it into a popsicle!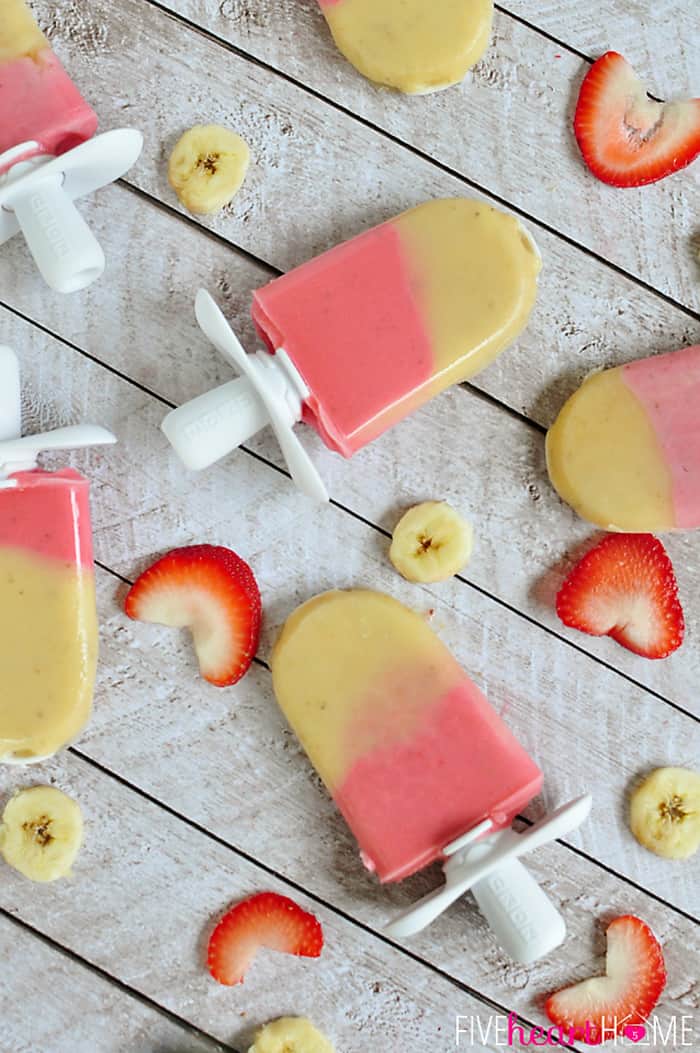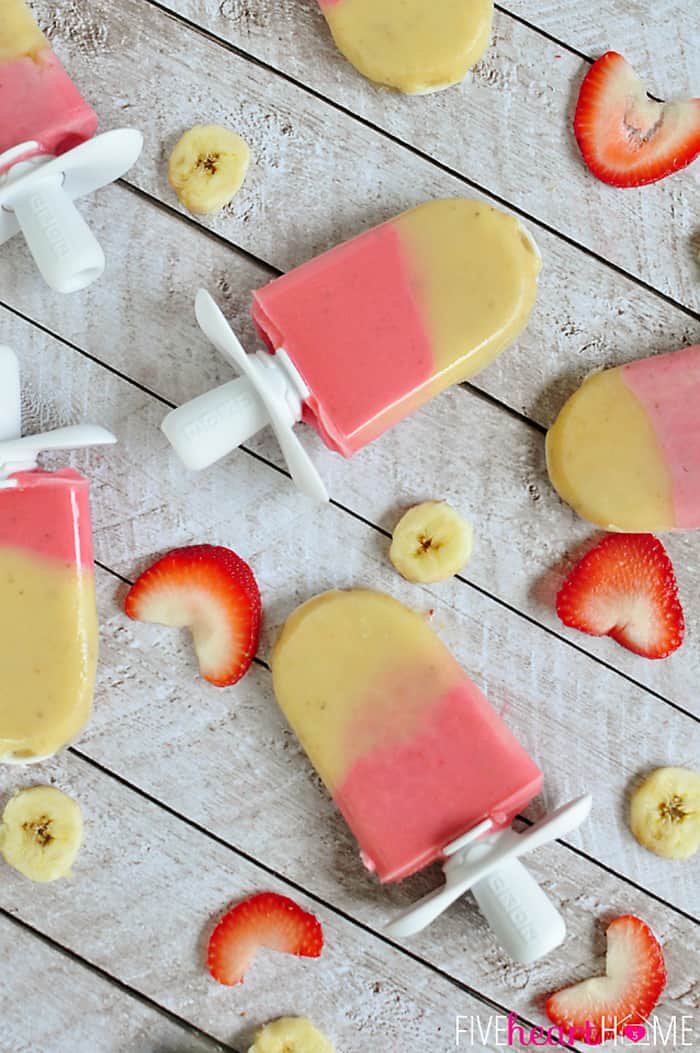 These popsicles are quick and easy to make, and they are infinitely customizable. Depending on the natural sweetness of your fruit, you could certainly choose to forgo the added sugar. These are smooth, creamy popsicles that don't turn hard and icy, and as long as you don't dawdle too much in eating them, they really aren't messy or drippy either. In other words? They're pretty much perfect.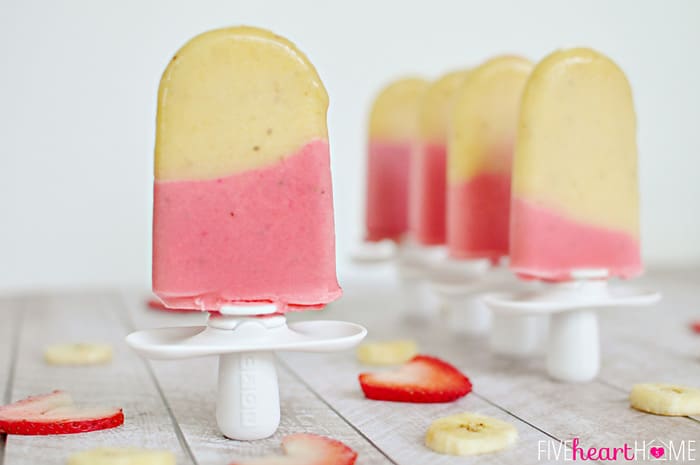 So what's your favorite combination of fruit? Do you have a preferred flavor of popsicle? Have you ever frequented Furr's? What restaurant did you consider fine dining as a child? Inquiring minds want to know!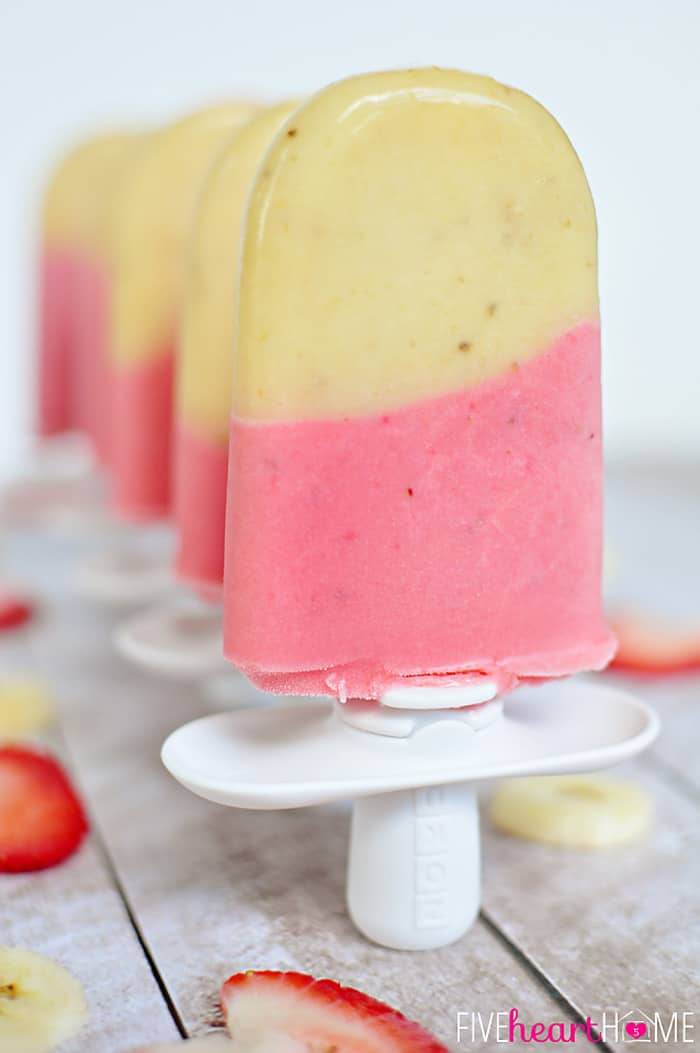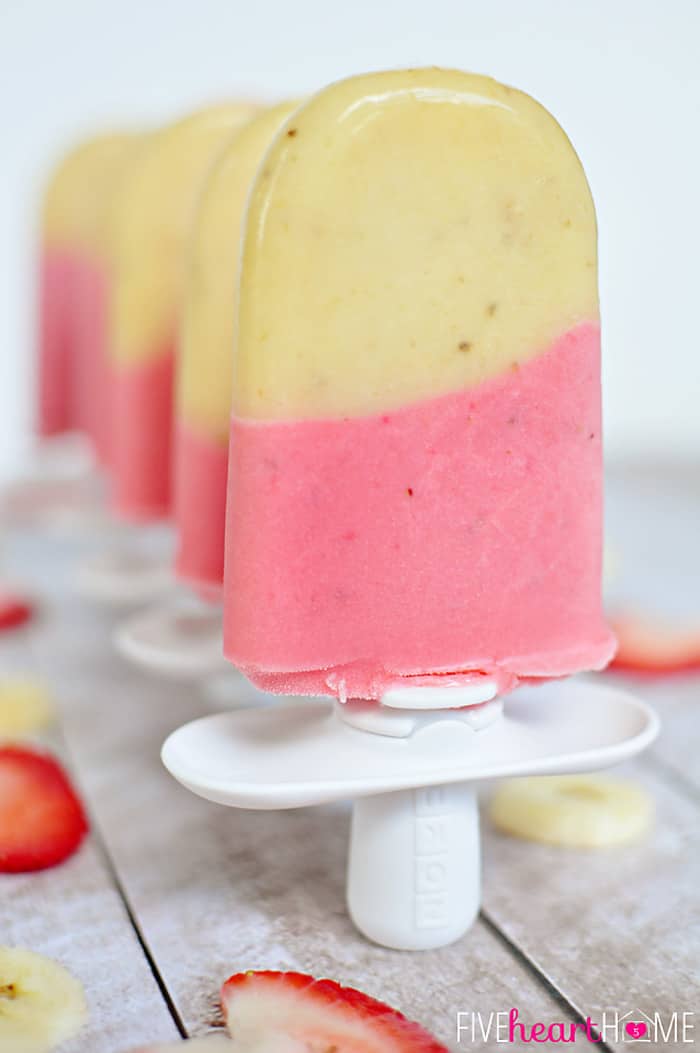 But if you don't feel like playing 20 Questions, I'll promise to leave you alone if you promise to make these Strawberry Banana Popsicles before the summer is over. M'kay? Okay. 😉
Strawberry Banana Popsicles
Sweet strawberry and banana purées are layered in cute and tasty popsicles for a refreshing summertime treat!
Ingredients
For the Strawberry Layer:

6 ounces hulled, quartered strawberries
1 tablespoon lemon juice
2 tablespoons vanilla yogurt
1 tablespoon milk
2 tablespoons sugar
For the Banana Layer:

6 ounces (about 3/4 cup) mashed ripe banana
2 tablespoons milk
1 1/2 tablespoons lemon juice
1 tablespoon sugar
Instructions
Make the Strawberry Layer by combing strawberries and lemon juice in a blender or mini food processor. Purée until smooth. Set a fine mesh sieve over a medium bowl and strain the mixture, using the back of a spoon to push the purée through the sieve; discard solids. Whisk in yogurt, milk, and sugar until mixture is smooth. Divide strawberry mixture between six (3-ounce) ice pop molds, so that each mold is halfway full. Freeze for 30 to 60 minutes or until firm.
Make the Banana Layer by combining all ingredients in clean blender or mini food processor. Purée until smooth. Pour banana mixture on top of strawberry mixture in ice pop molds. Freeze for at least 3 hours or until solid. Unmold popsicles and enjoy!
https://www.fivehearthome.com/strawberry-banana-popsicles/
https://fivehearthome.com ~ All recipes and images on Five Heart Home are copyright protected. Please do not use without my permission. If you would like to feature this recipe, please rewrite the directions in your own words and give proper attribution by linking back to this blog.
Adapted from Zoku Quick Pops Recipe Book.
Recipe originally posted at Love Grows Wild on June 24, 2014.

More yummy summer recipes…
Tomato Cucumber Pasta Salad with Avocado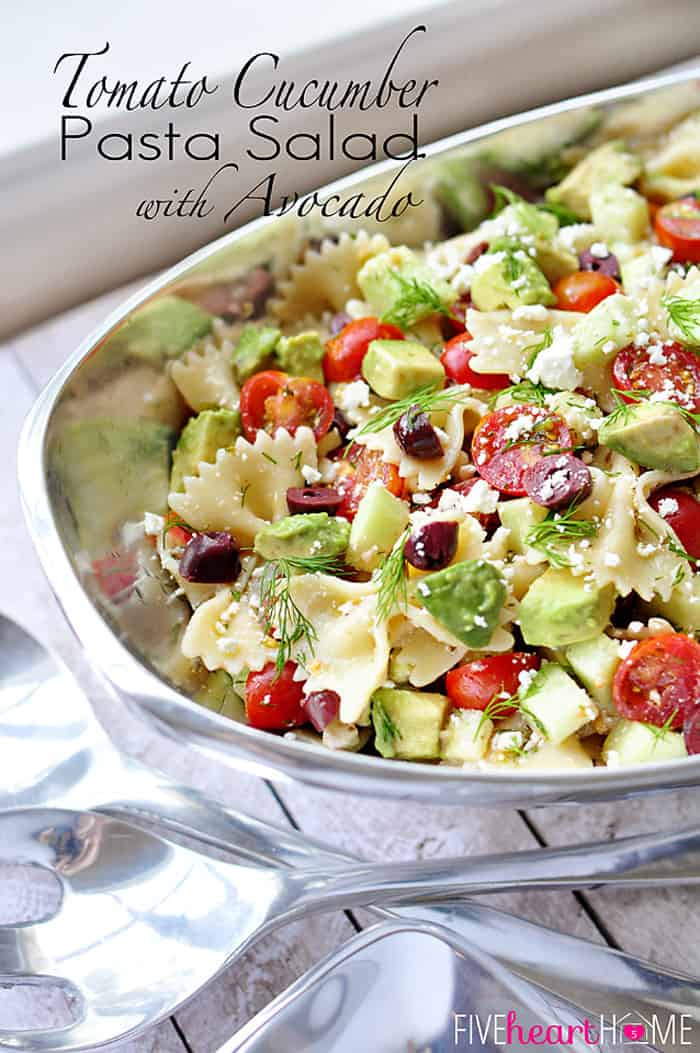 Slow Cooker Pineapple Pulled Pork with Pineapple BBQ Sauce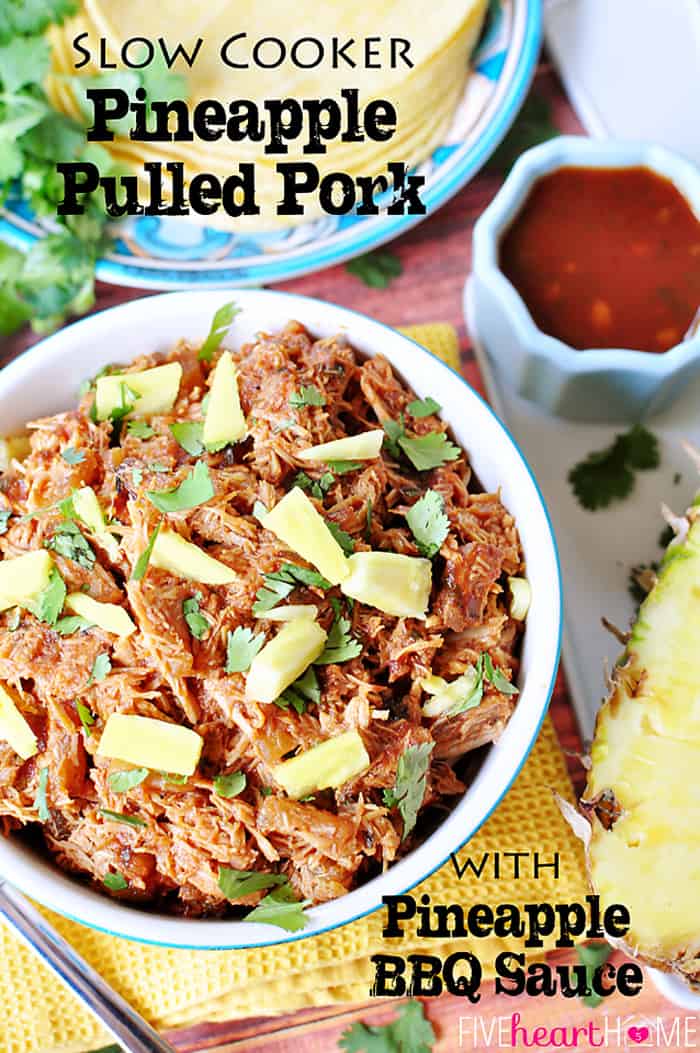 Baked Parmesan Zucchini Rounds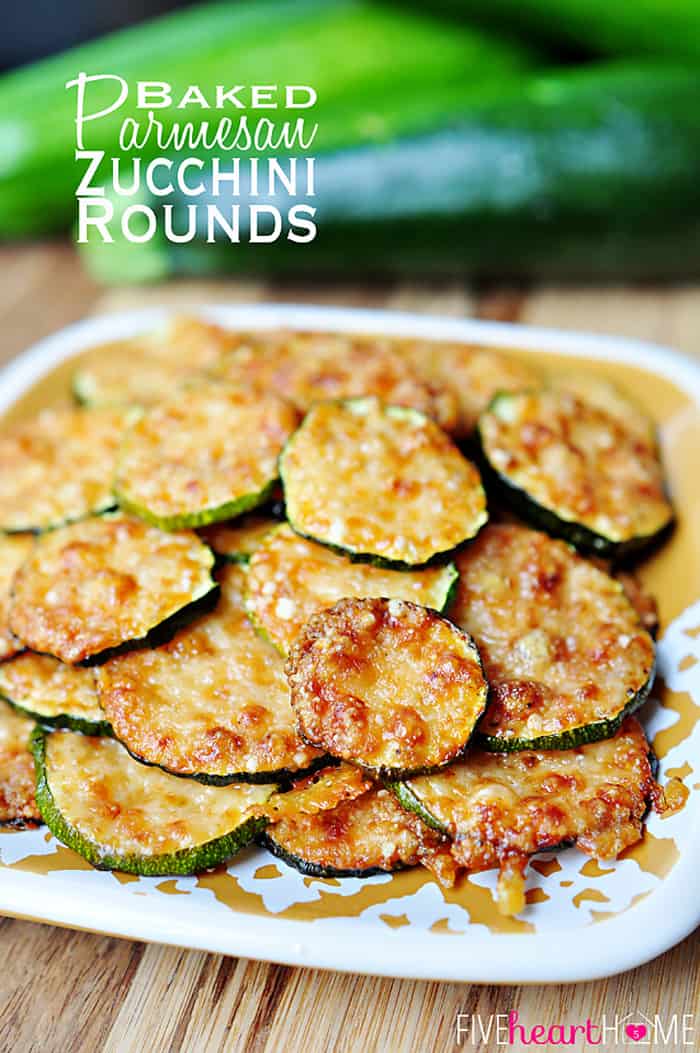 Double Chocolate Coconut Ice Cream {Dairy-Free}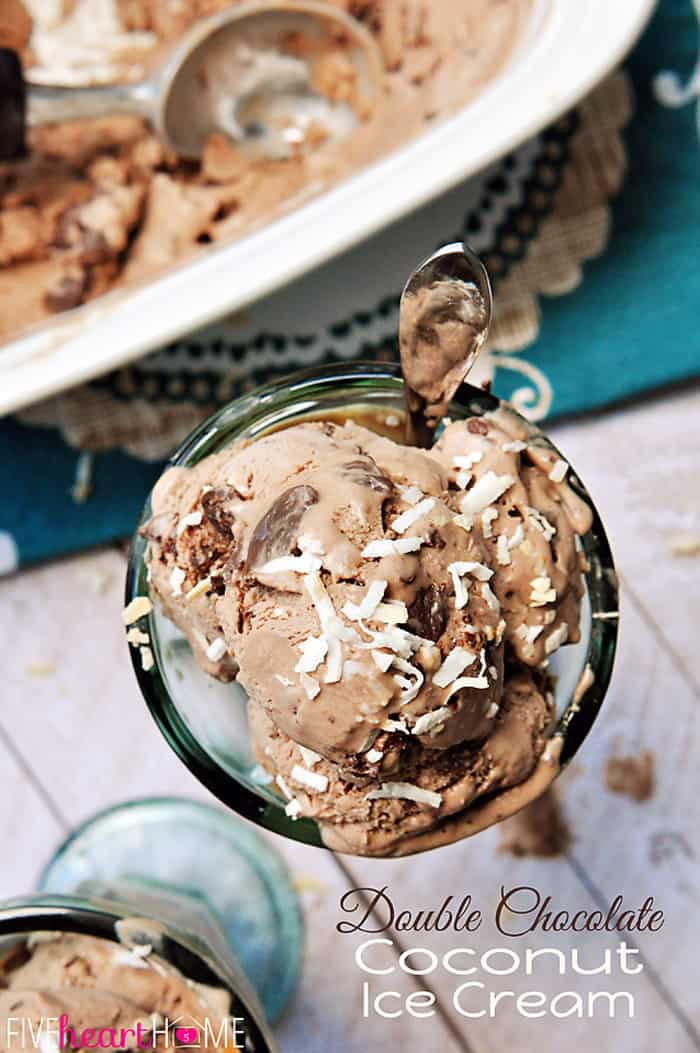 Peach German Pancake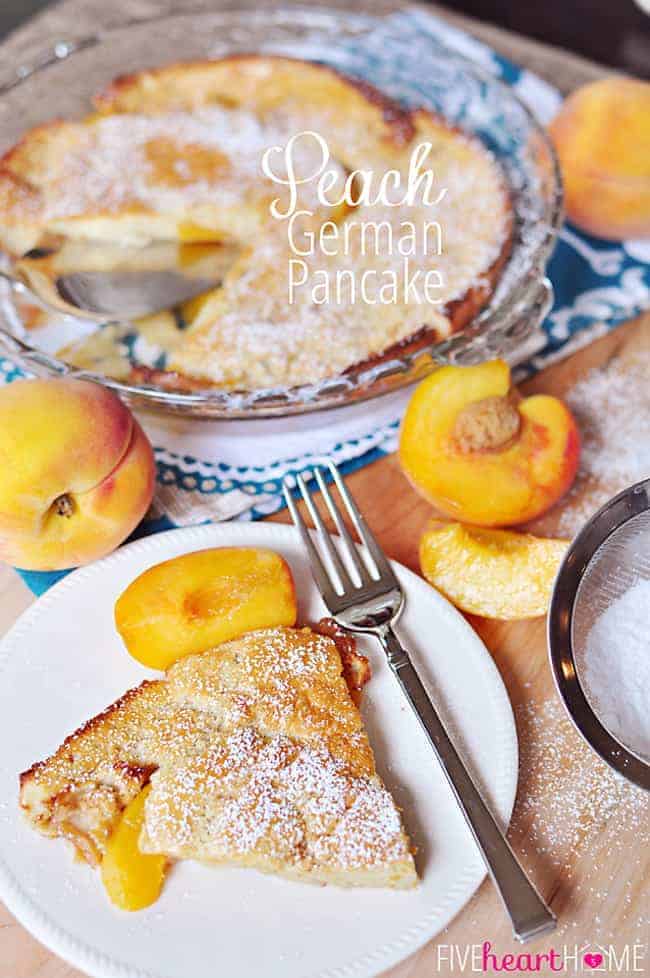 5