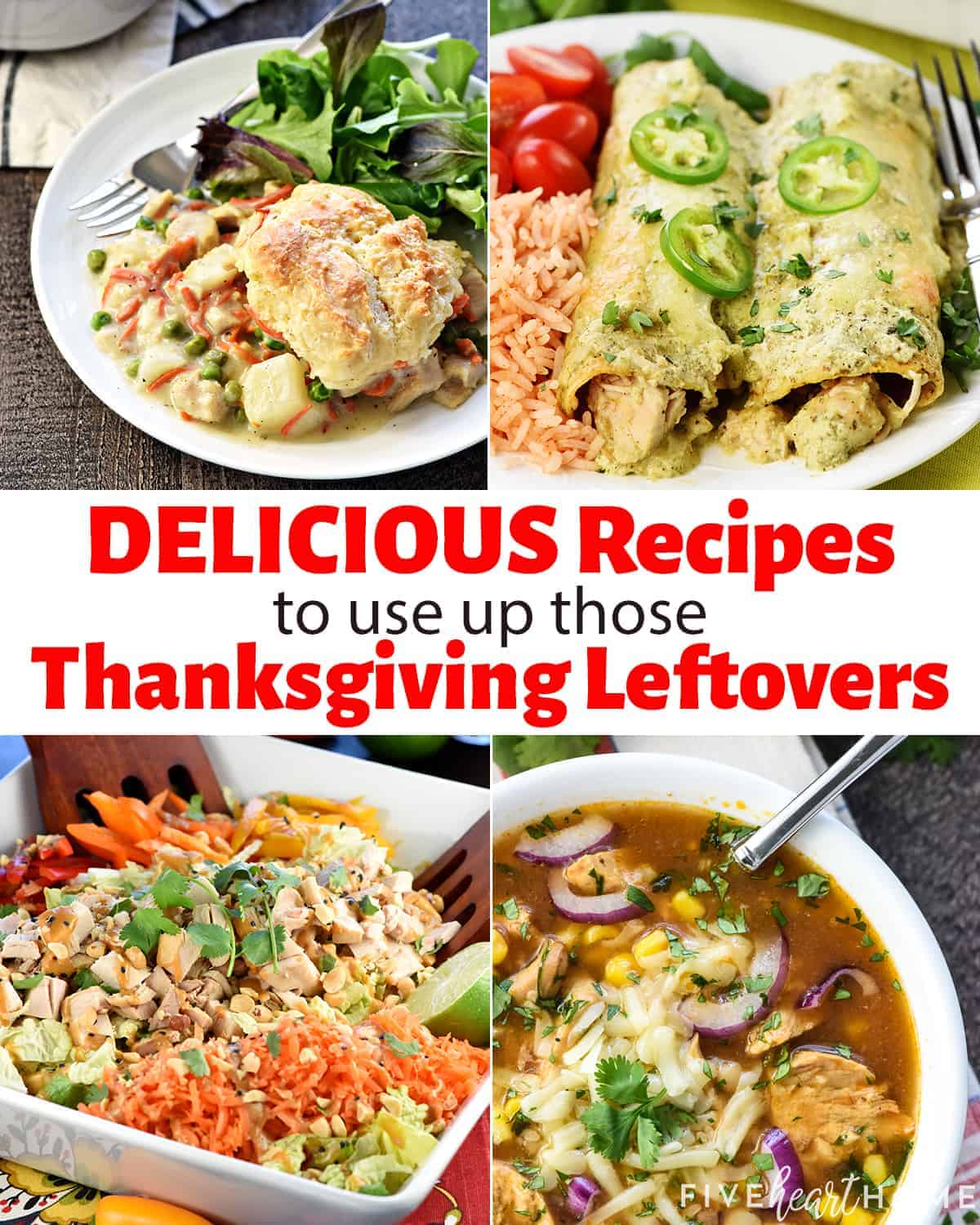 Enjoy this collection of recipes for using up the leftovers from Thanksgiving, Christmas, and other holiday meals, with ideas for leftover turkey, ham, and mashed potatoes!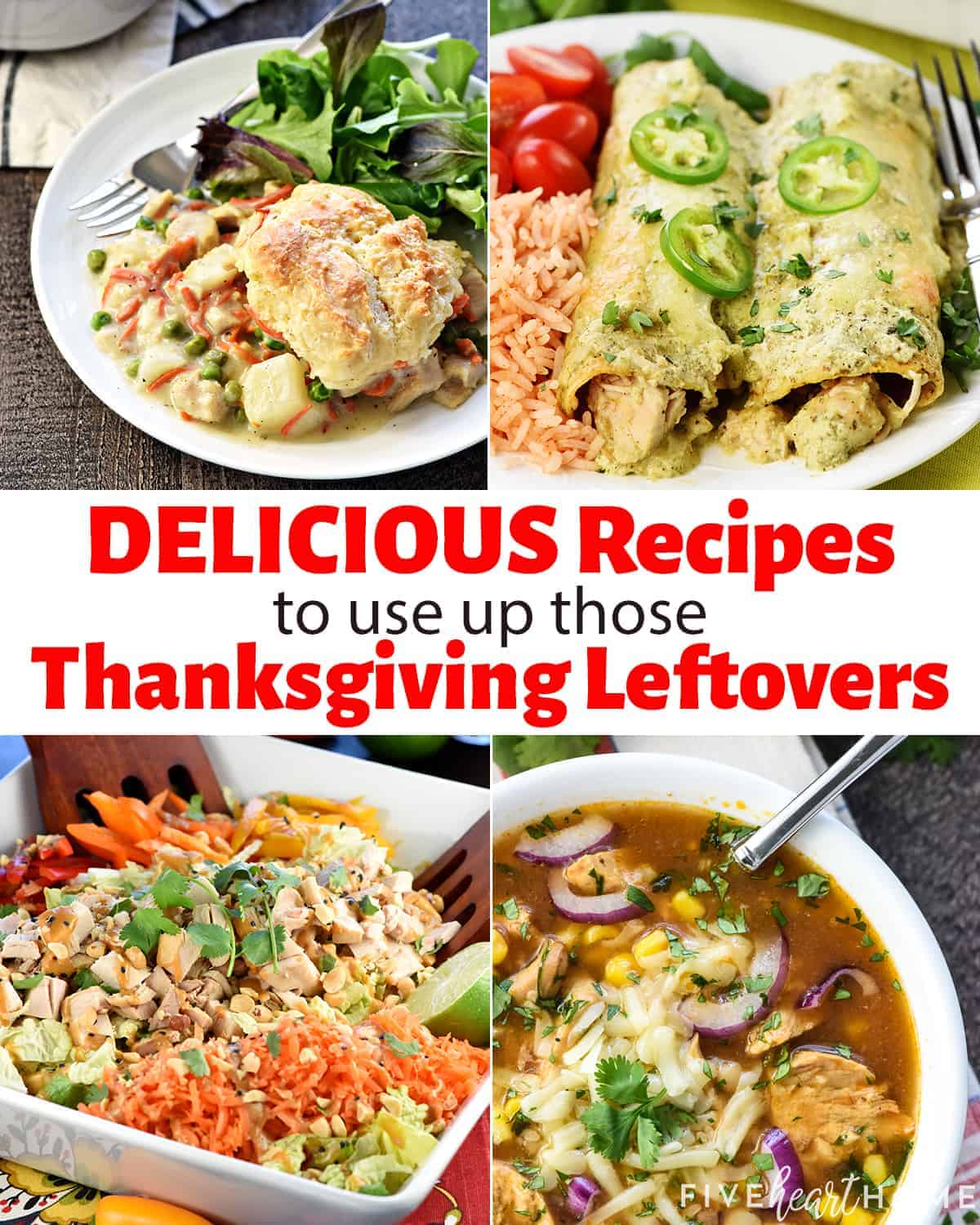 Hope y'all had a fabulous Thanksgiving with family, friends, fun, and FOOD! Odds are, right about now, you have lots of leftover food, whether that means turkey or ham or even mashed potatoes. Well, lucky for you, I've put together a collection of mouthwatering recipes to use up those leftovers in new, creative, and delicious ways! Seriously, you'll forget you're tired of turkey when you see some of these. Enjoy!
(And psssst...don't forget to pin this round-up for recipe ideas after Christmas...and New Year's...and Easter...and next Thanksgiving...) 😉
♥ TURKEY ♥

Some of my favorite chicken recipes are equally fabulous using leftover chopped turkey instead! Depending on how much turkey you have, you can make a whole entree, a smaller snack, or even an appetizer.
The BEST Homemade Turkey Pot Pie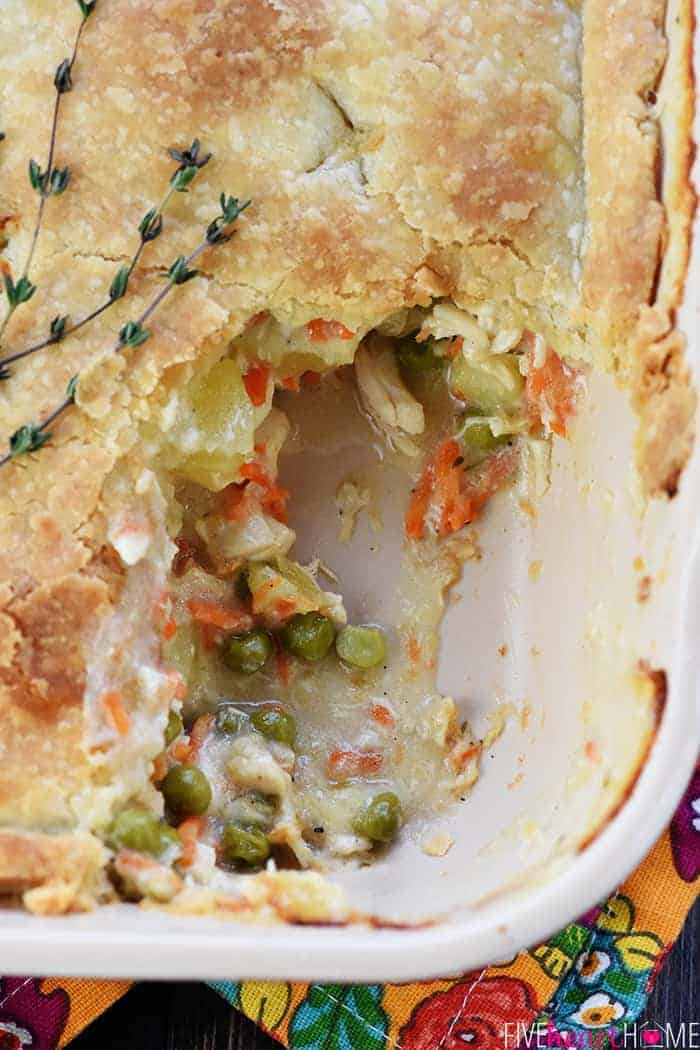 Turkey Pot Pie Casserole
With a topping of easy homemade biscuits!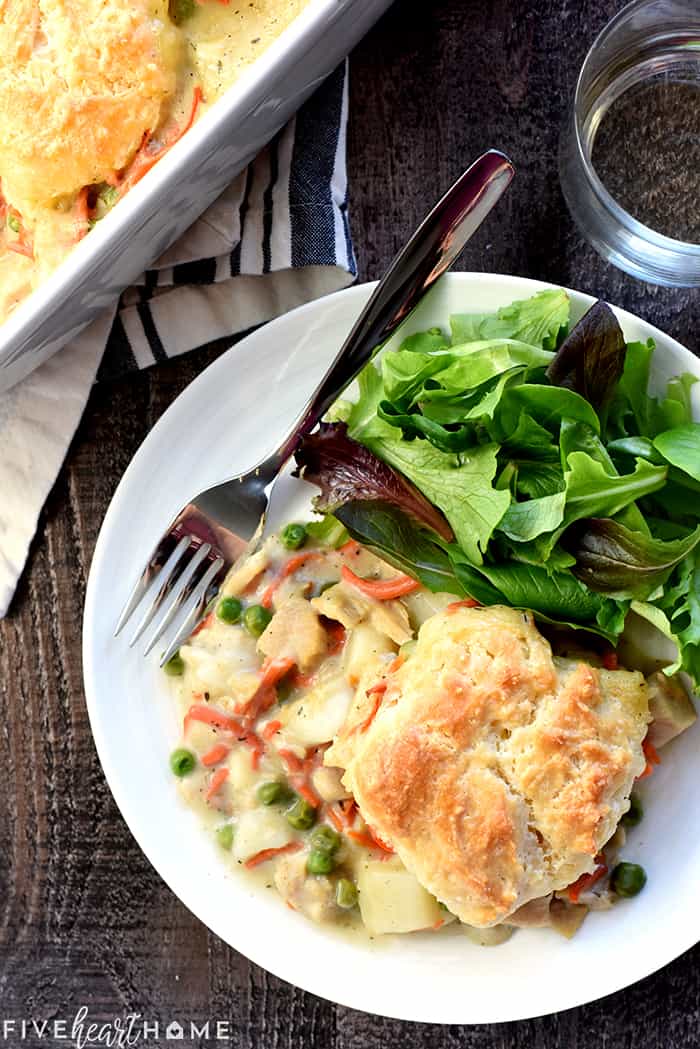 Cordon Bleu Casserole
This one uses up leftover turkey AND ham!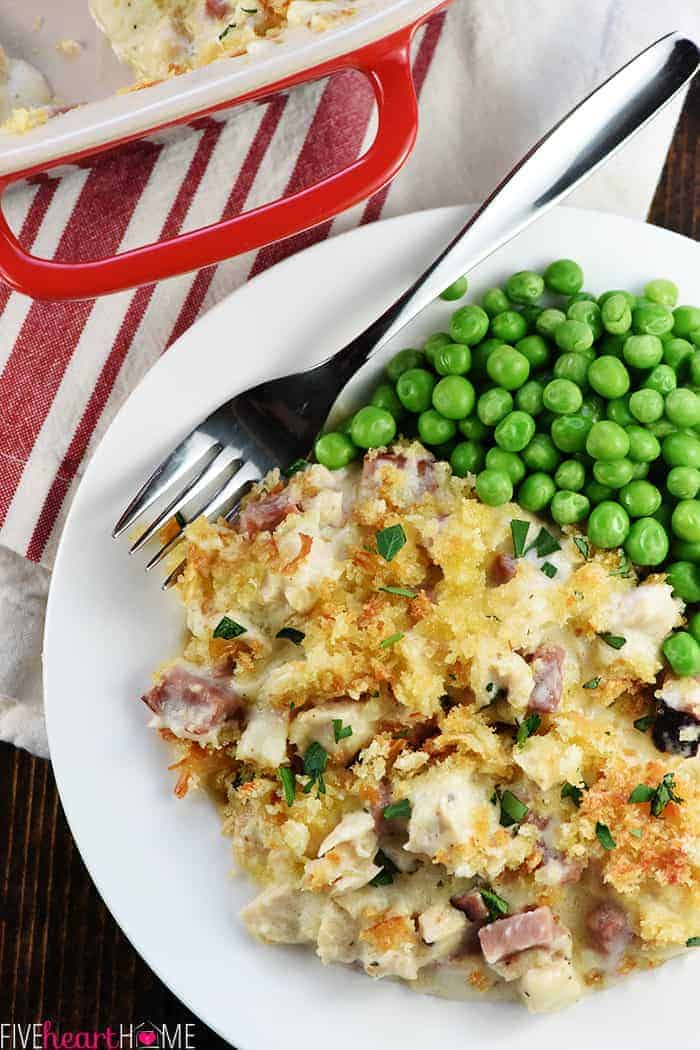 Creamy Jalapeno Turkey Enchiladas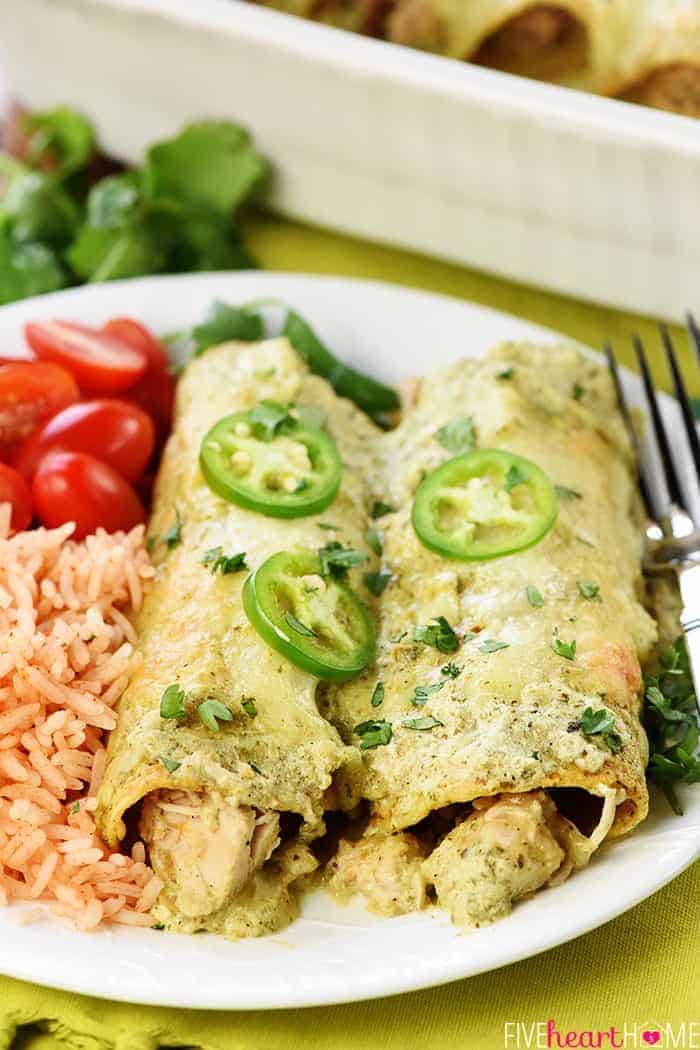 Creamy Dreamy Turkey Enchiladas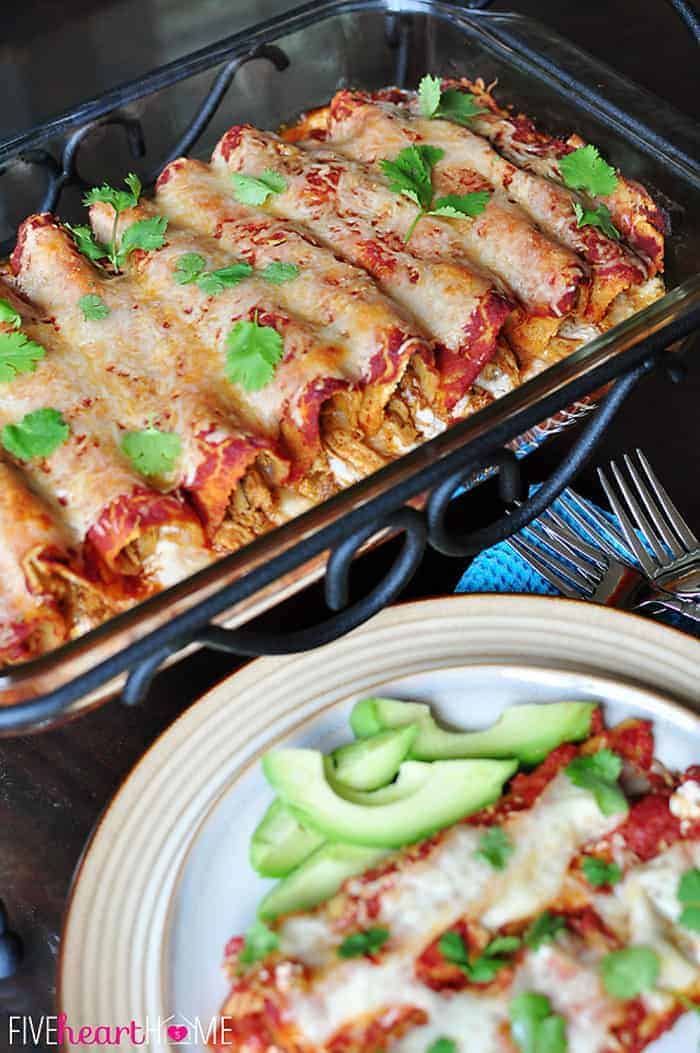 Chicken Turkey Enchilada Casserole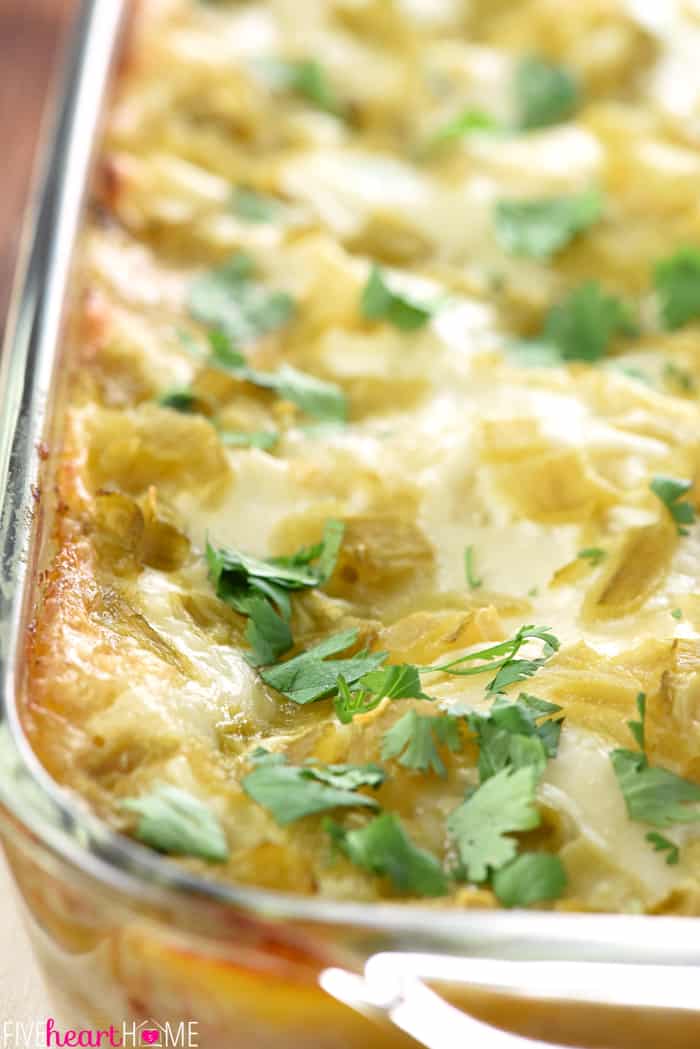 King Ranch Turkey Casserole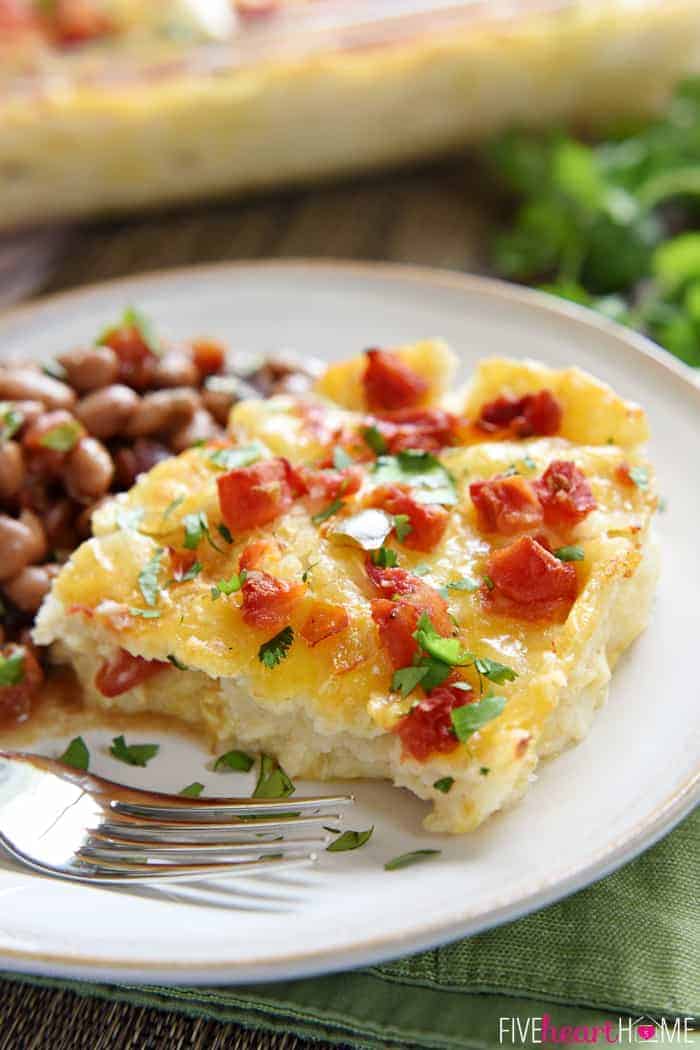 Cheesy Turkey Spaghetti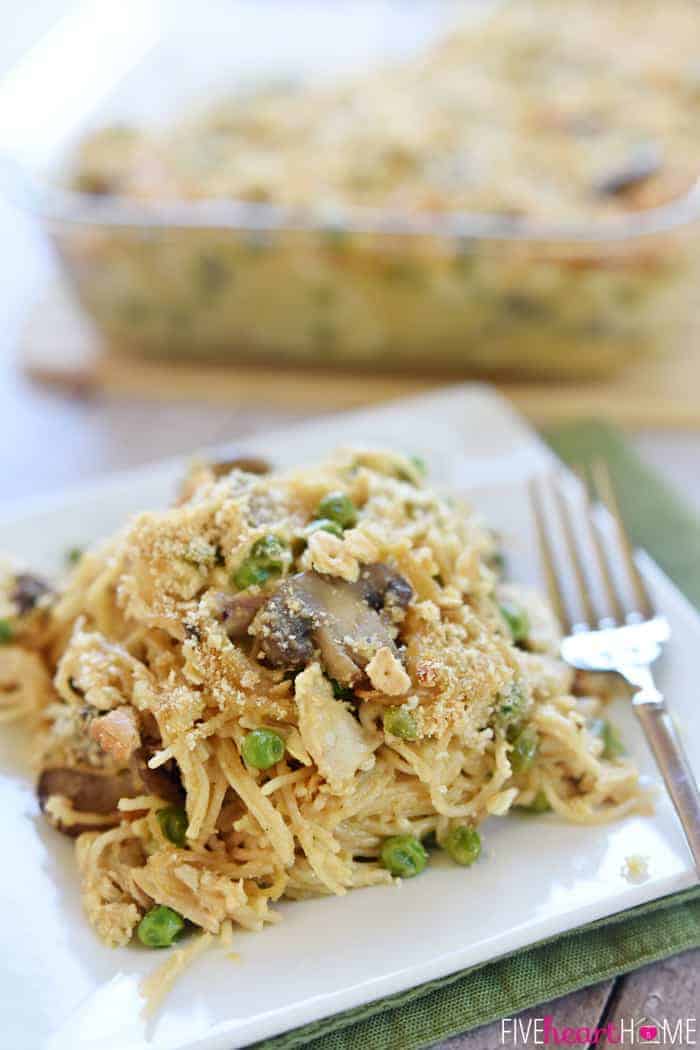 Broccoli Cheese Orzo with Turkey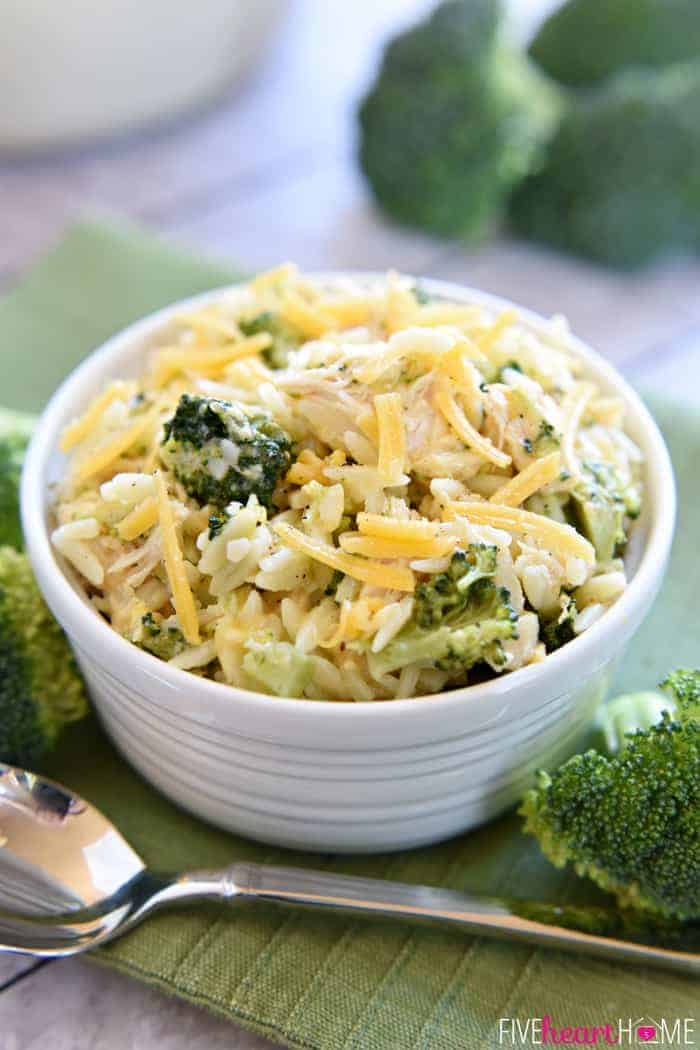 Thai Turkey Chopped Salad with Peanut Dressing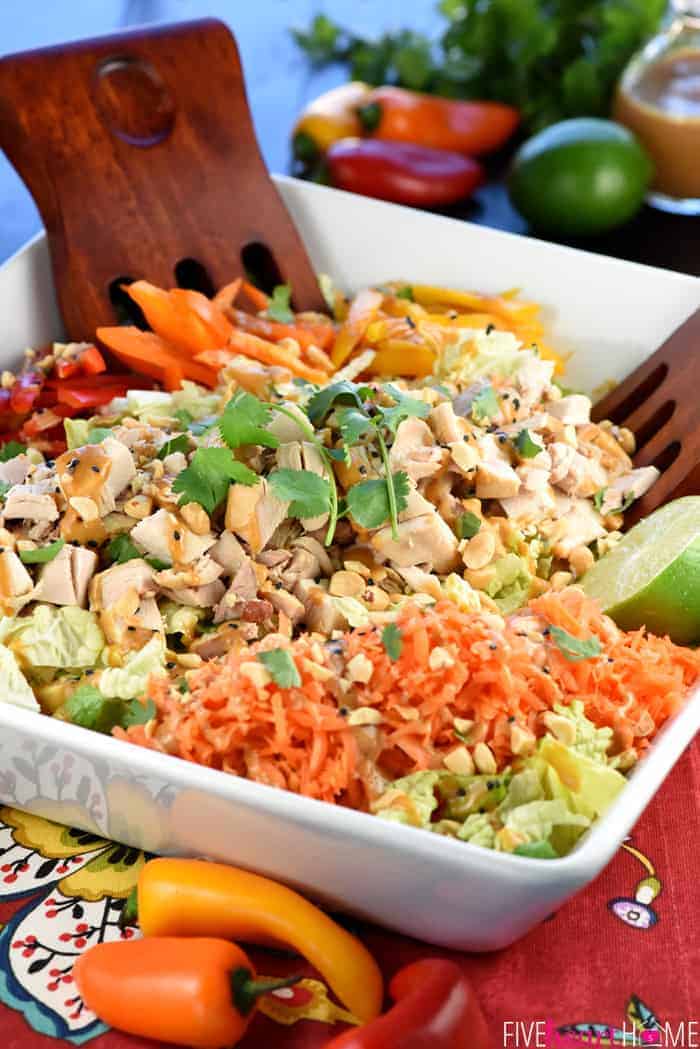 Turkey Taco Crescent Ring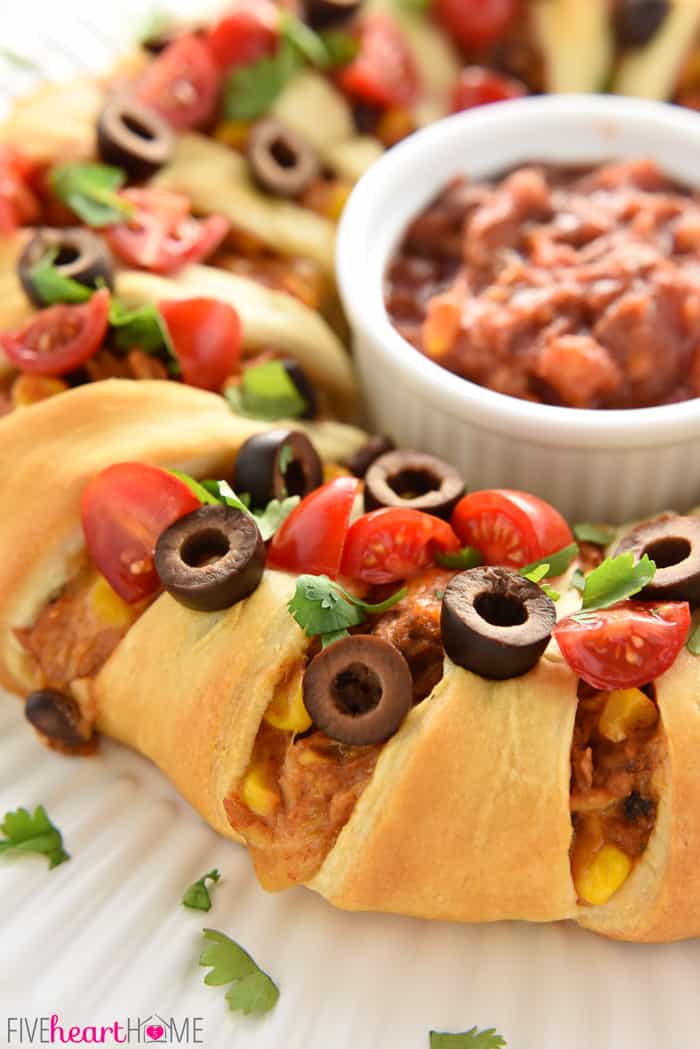 Baked Turkey Taquitos with Avocado Cilantro Dipping Sauce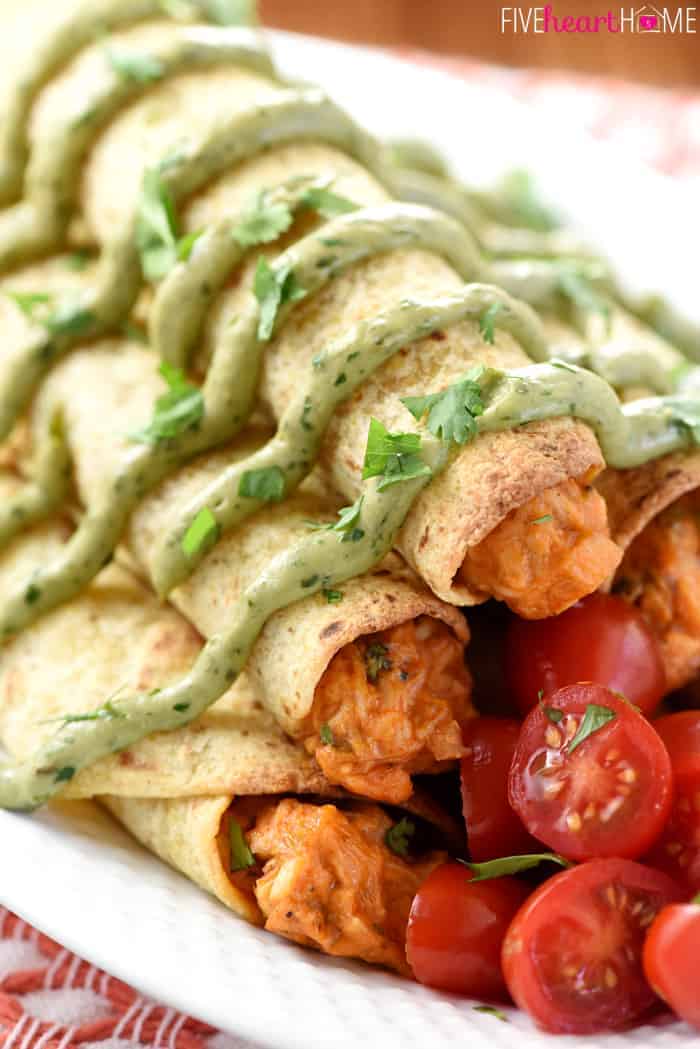 Creamy Turkey Taco Hand Pies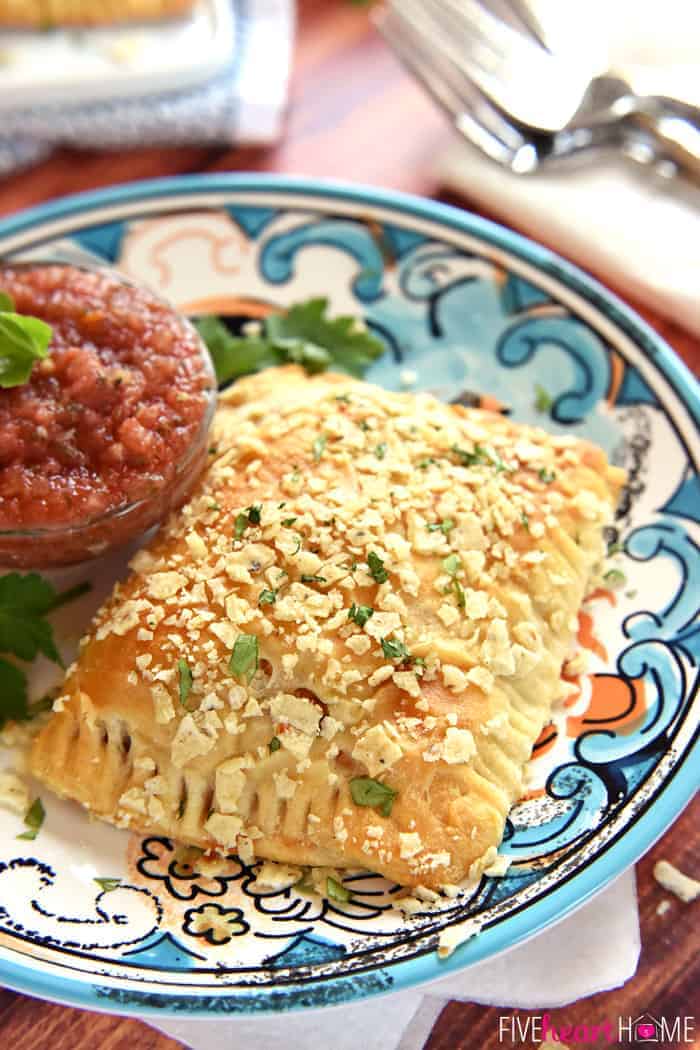 Buffalo Turkey Dip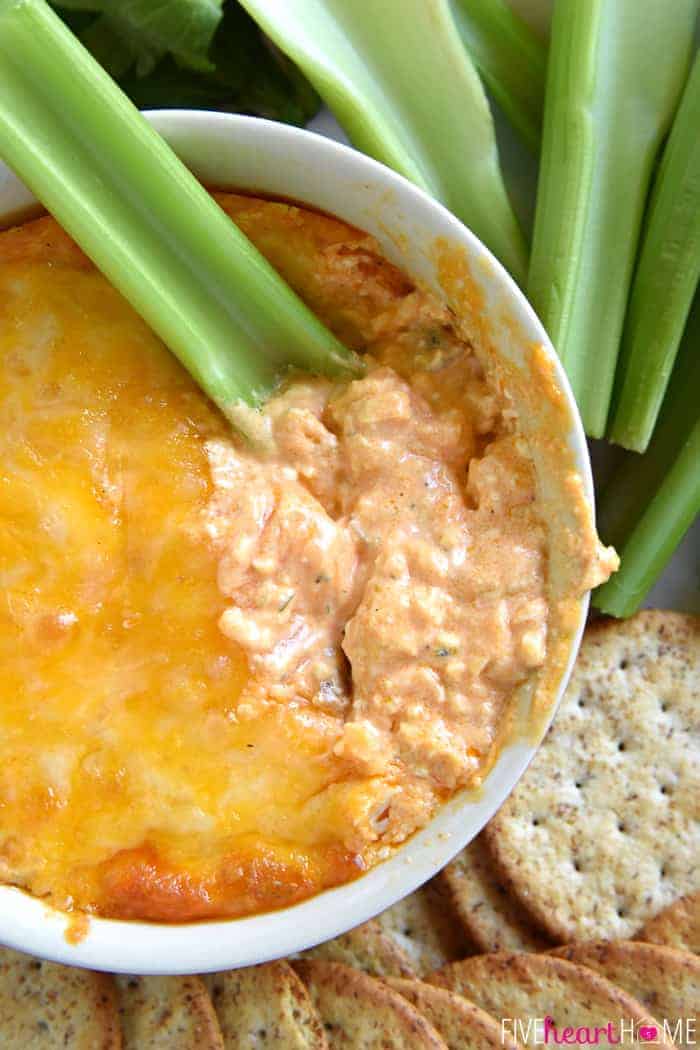 BBQ Turkey Dip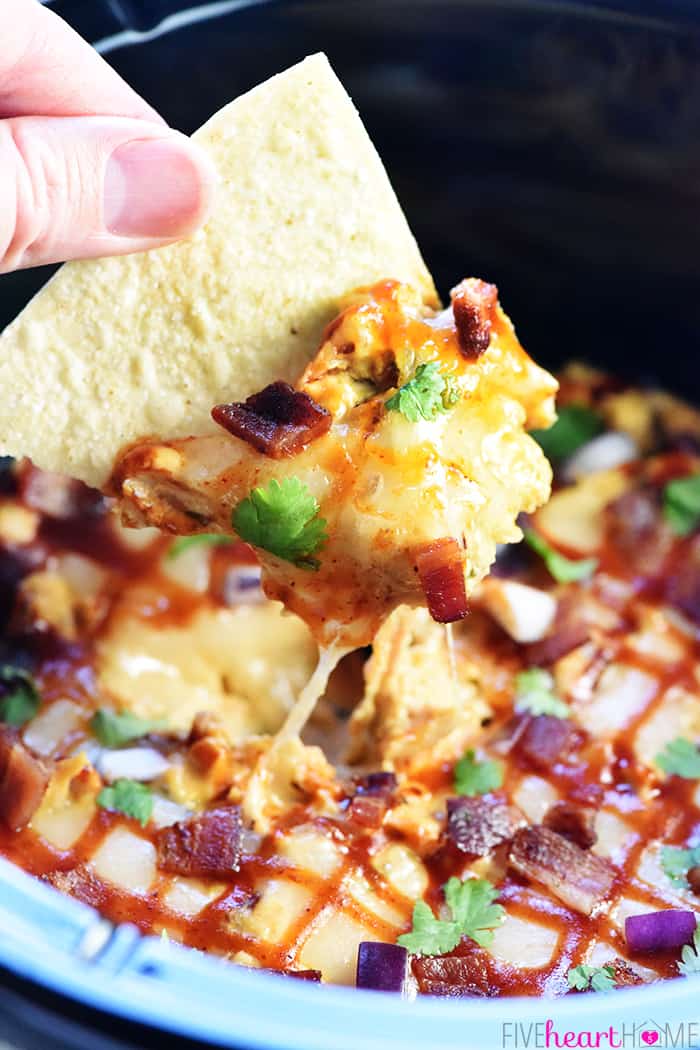 Turkey Enchilada Dip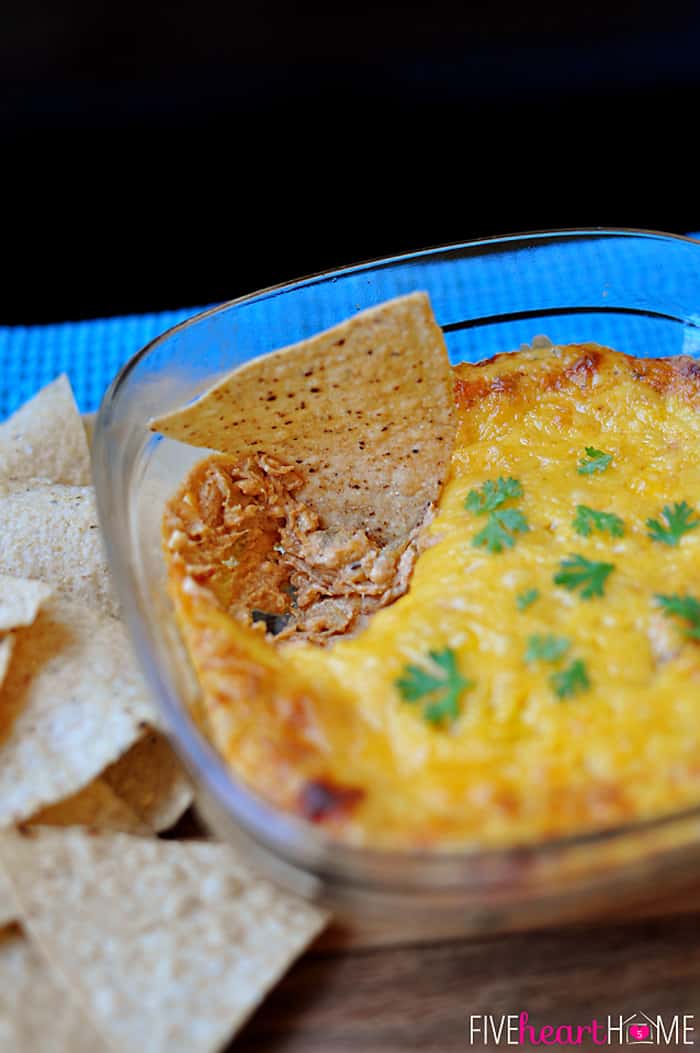 BBQ Turkey Tortilla Pinwheels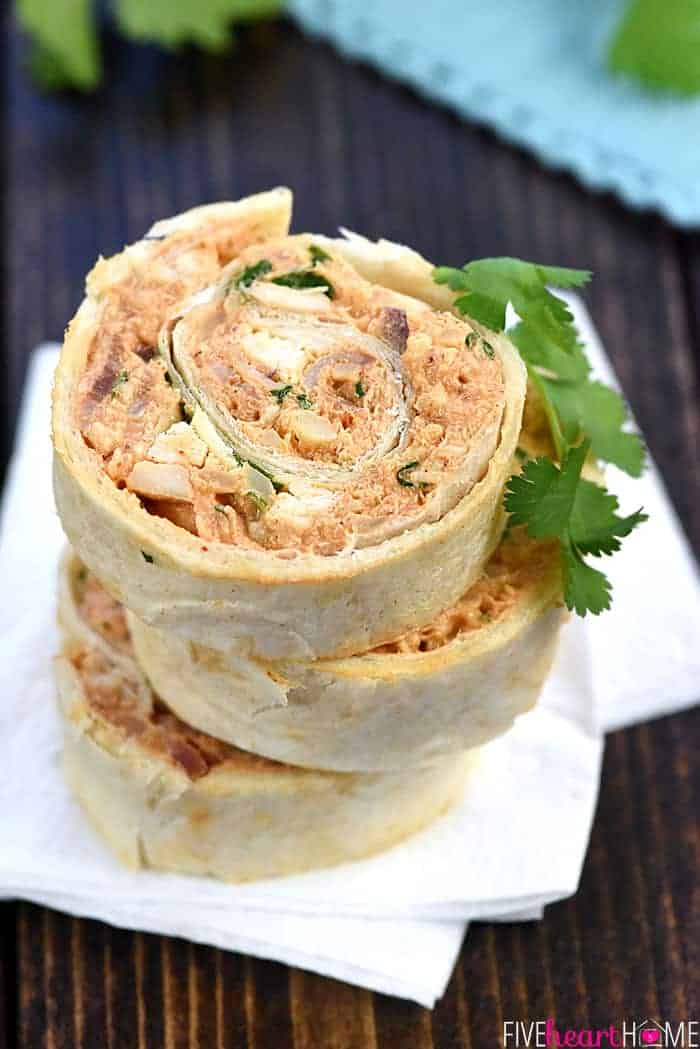 Greek Pasta Salad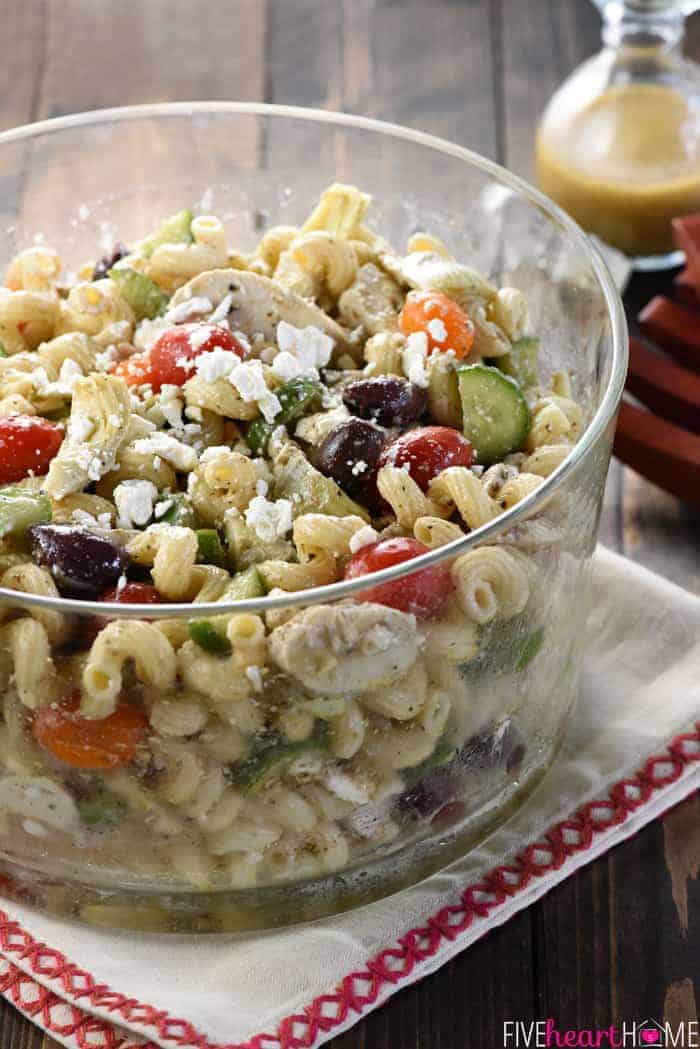 Turkey Berry Pasta Salad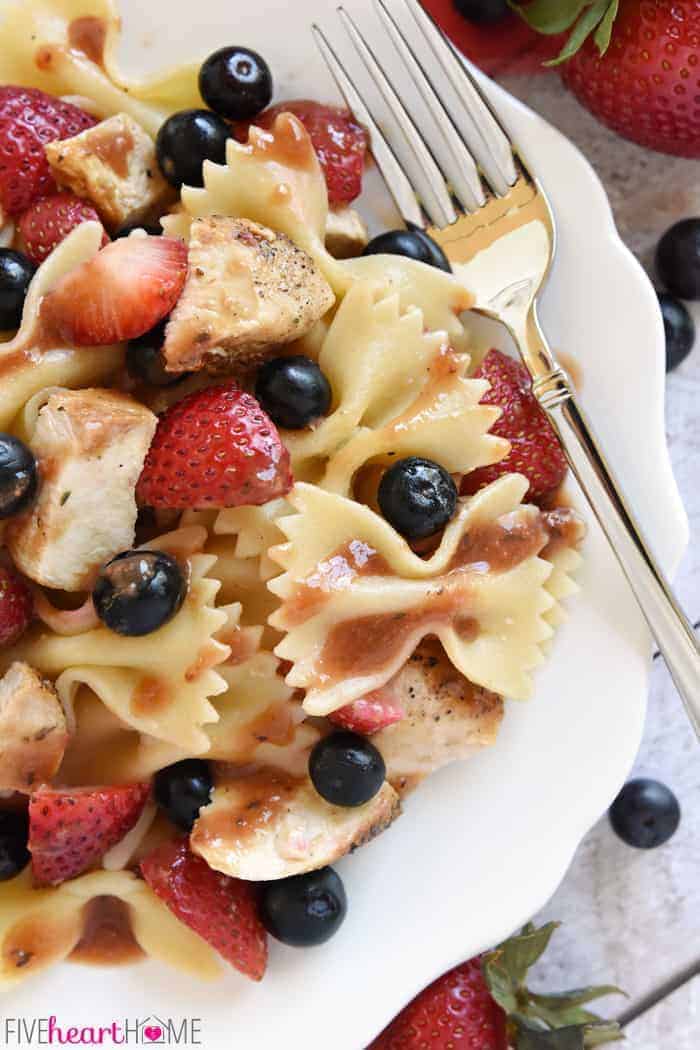 Sonoma Turkey Salad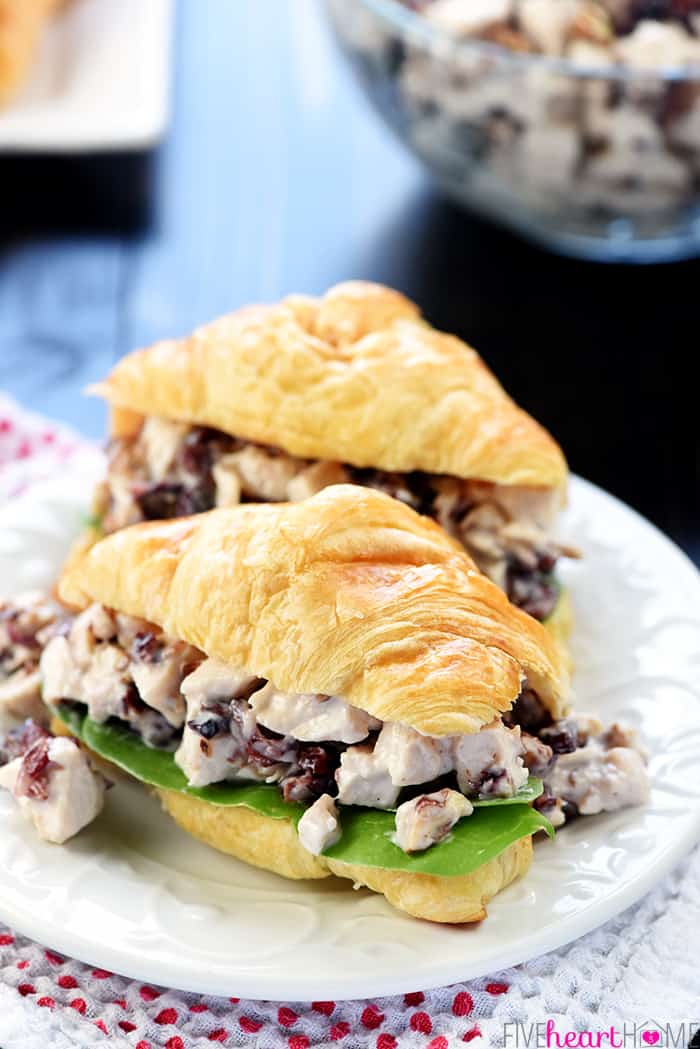 Turkey Salad with Apples & Cashews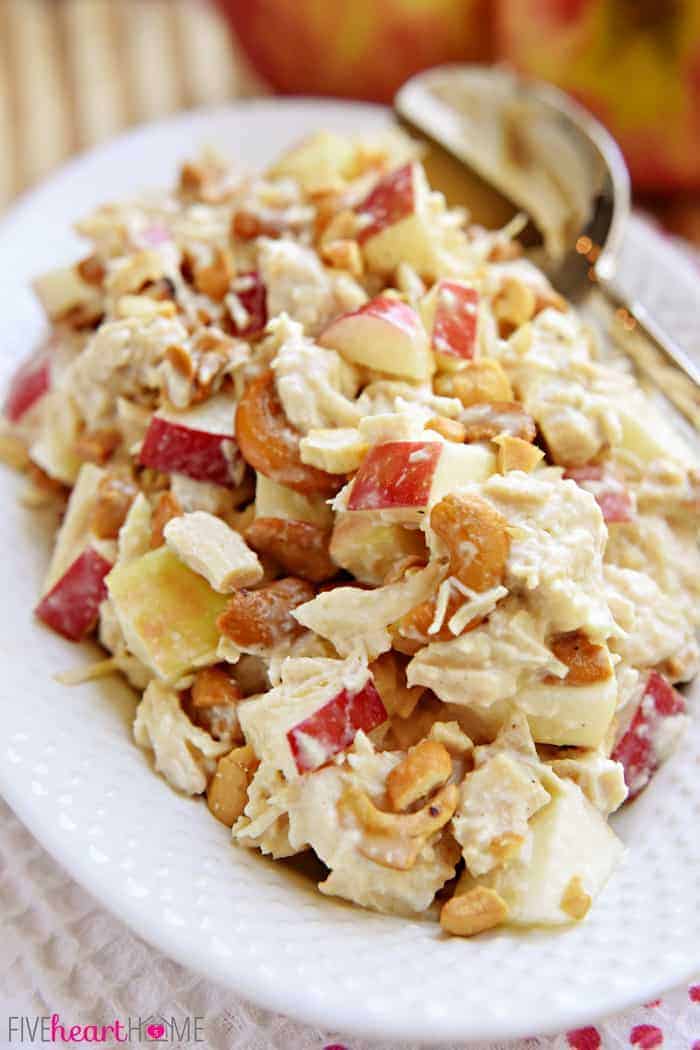 Strawberry Turkey Salad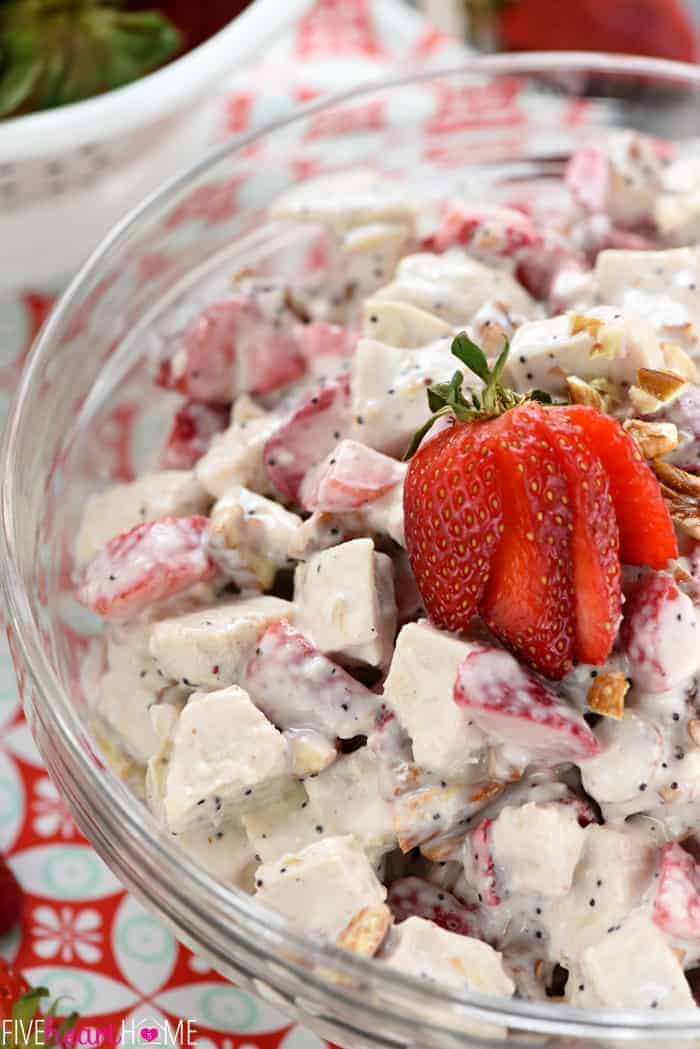 Any of the below chicken soups can be made with cooked, chopped turkey instead. Just make the recipe as directed (without the raw chicken) and then stir in your turkey at the end until warmed through.
BBQ Turkey Soup

King Ranch Turkey Soup (stove-top version)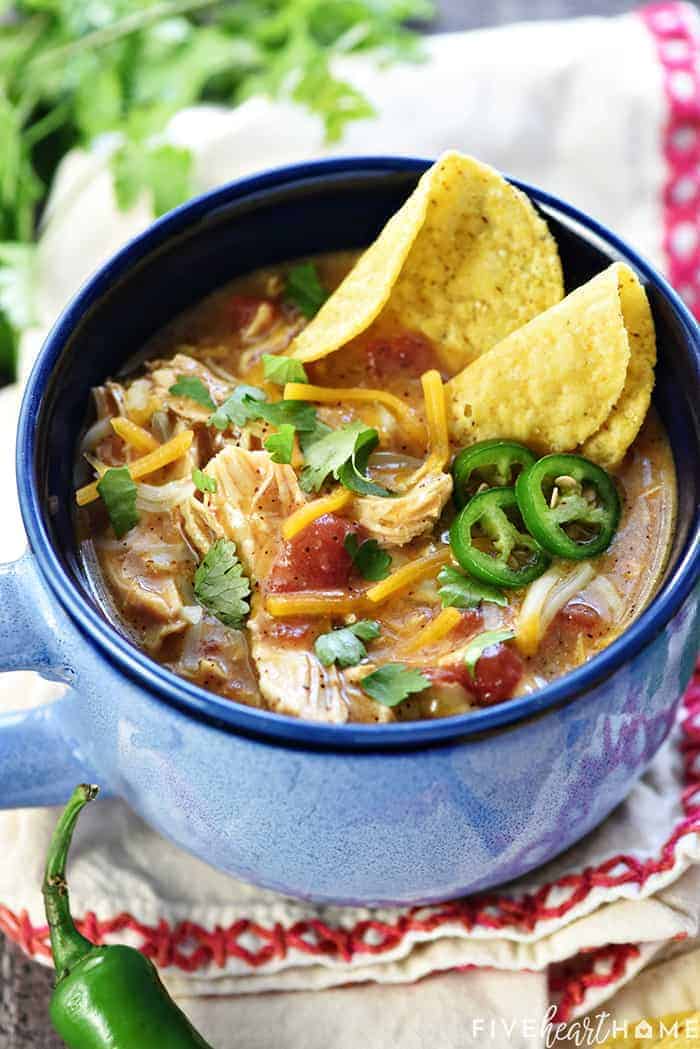 Easy Turkey Noodle Soup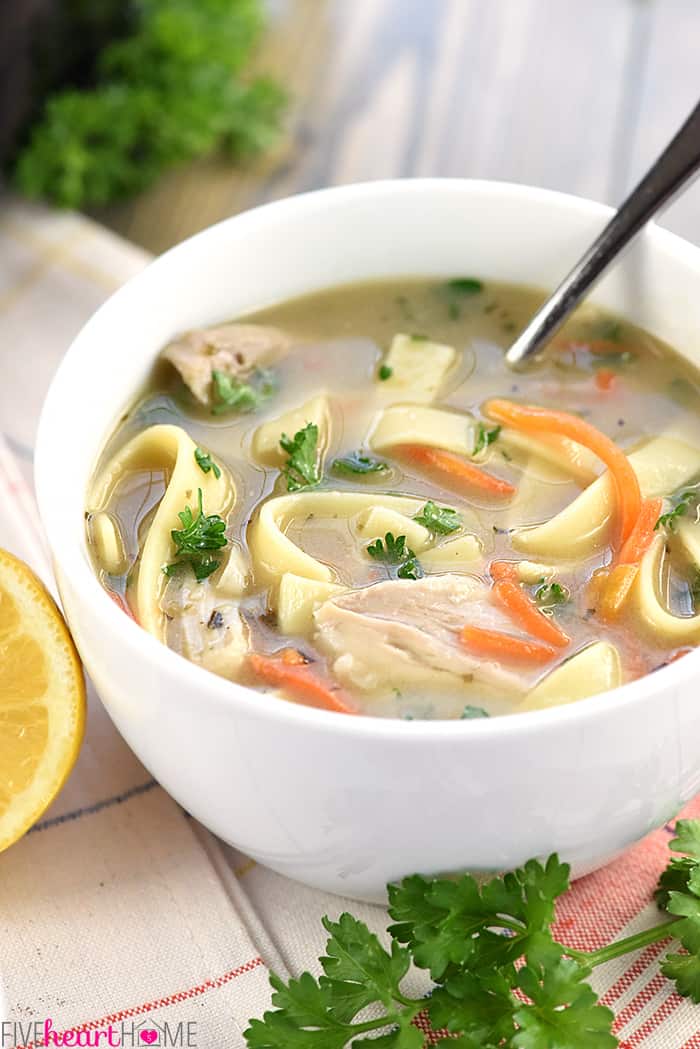 ♥ HAM ♥
Easy Freezer Breakfast Sandwiches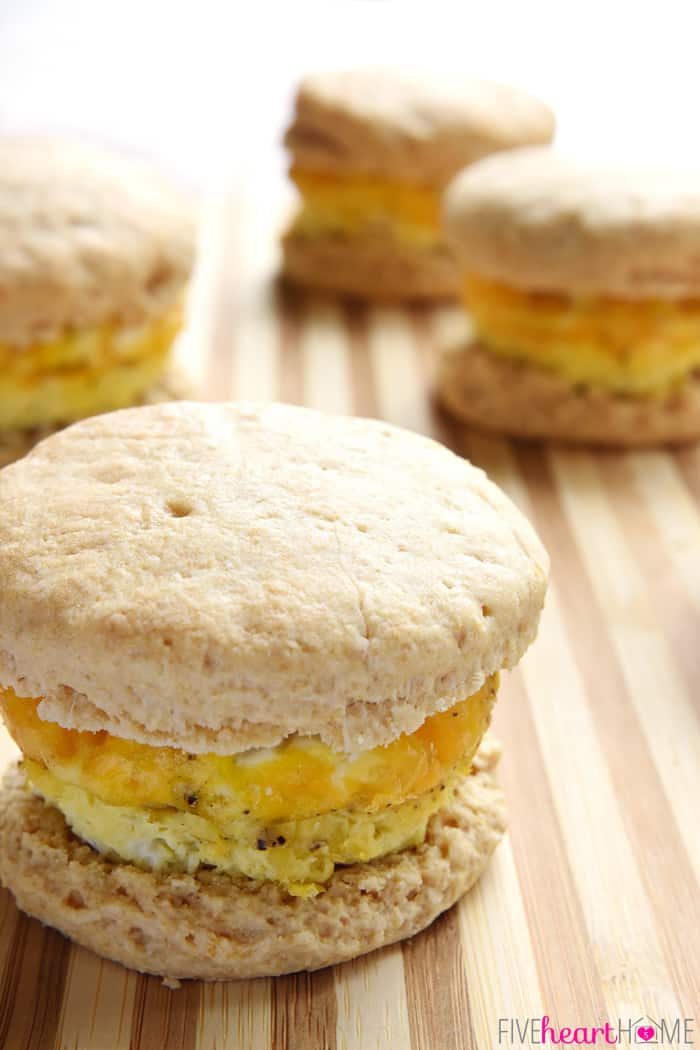 Slow Cooker White Bean & Ham Soup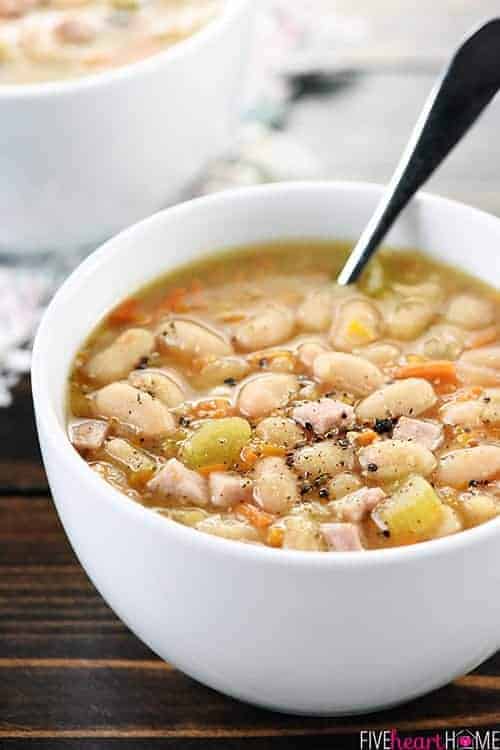 Slow Cooker Corn & Potato Chowder with Ham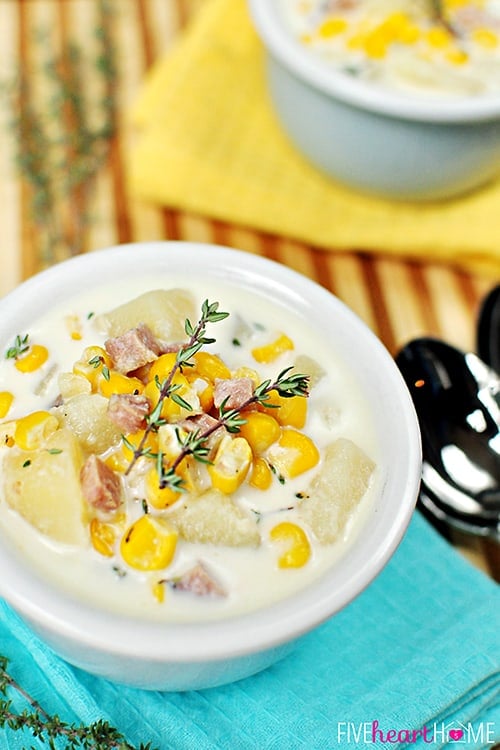 Slow Cooker Split Pea Soup

Cheesy Scalloped Potatoes with Ham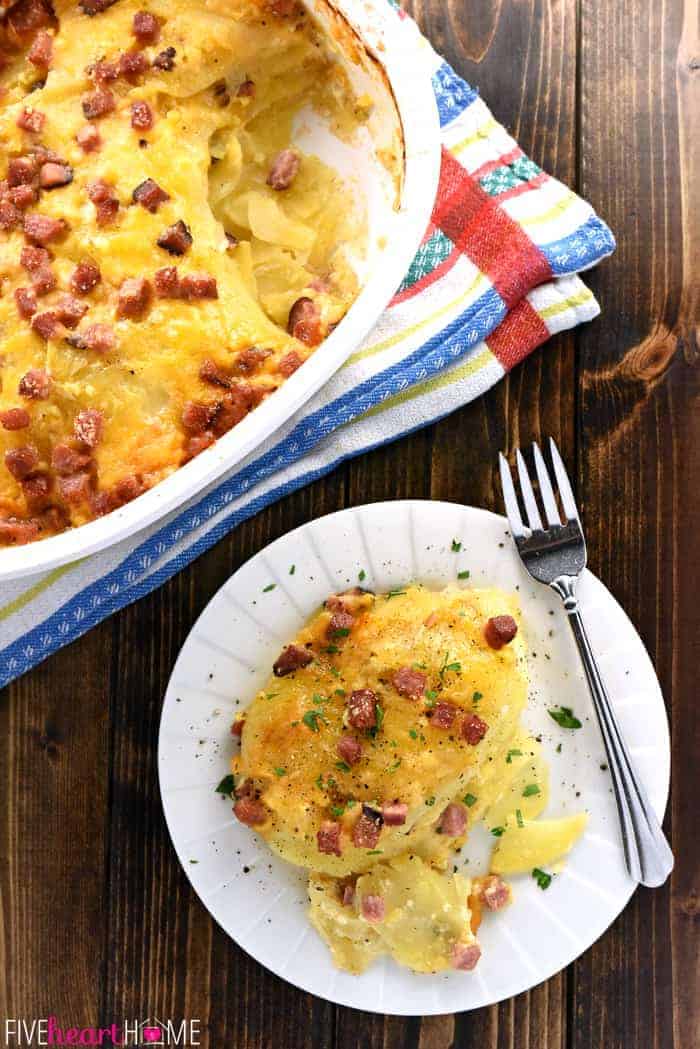 Asparagus Tart with Ham & Mushrooms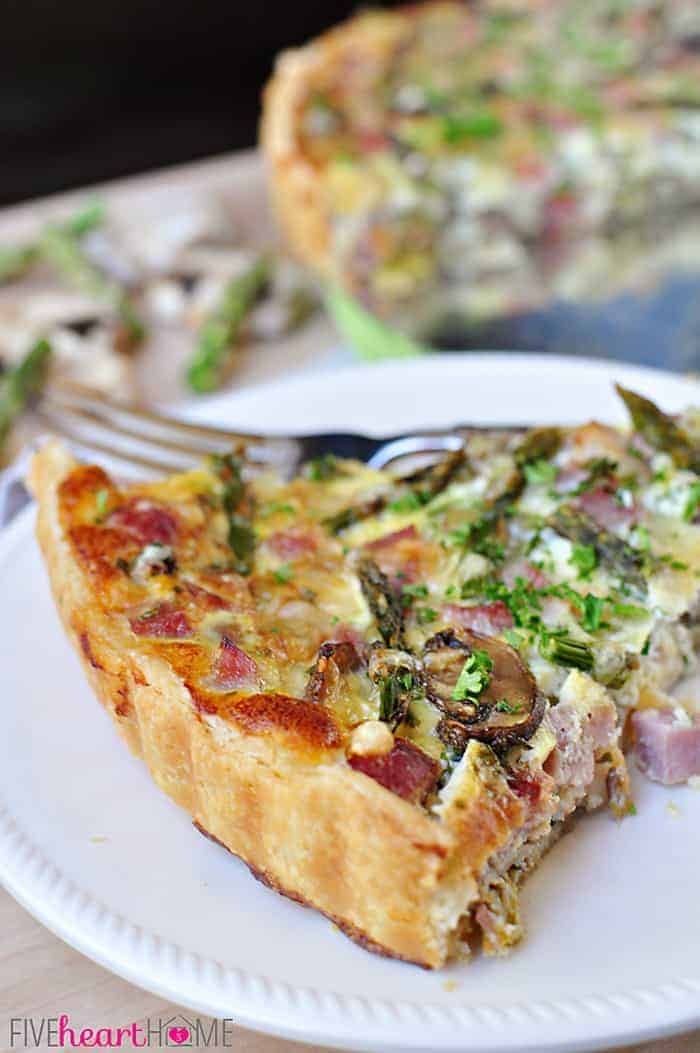 Cheesy Ham & Grits Breakfast Casserole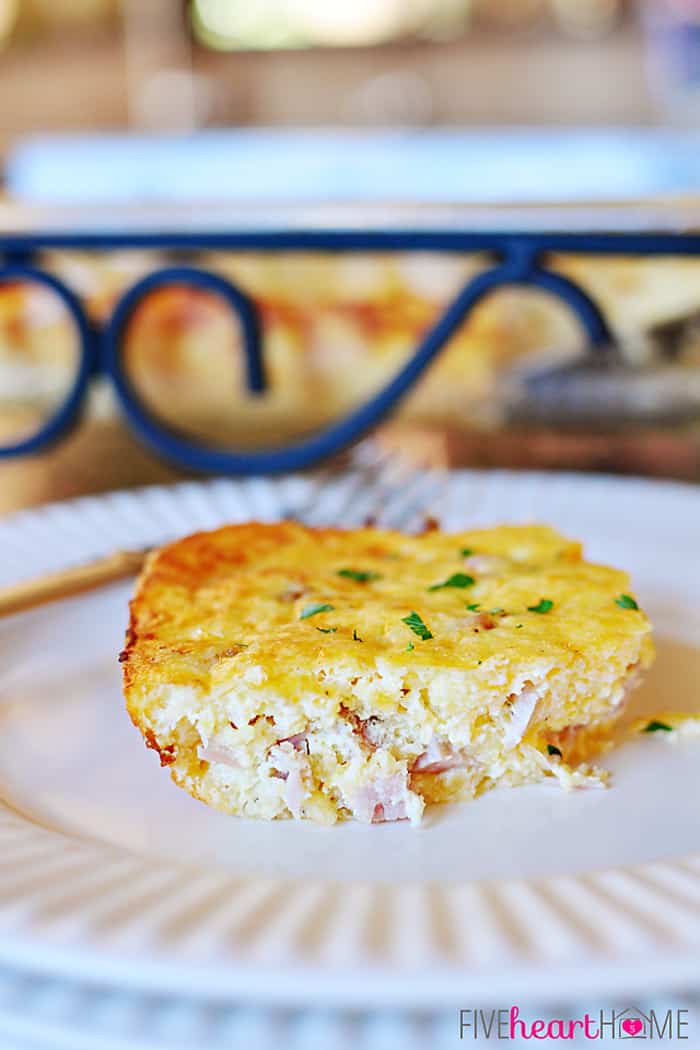 ♥ MASHED POTATOES ♥
Skillet Shepherd's Pie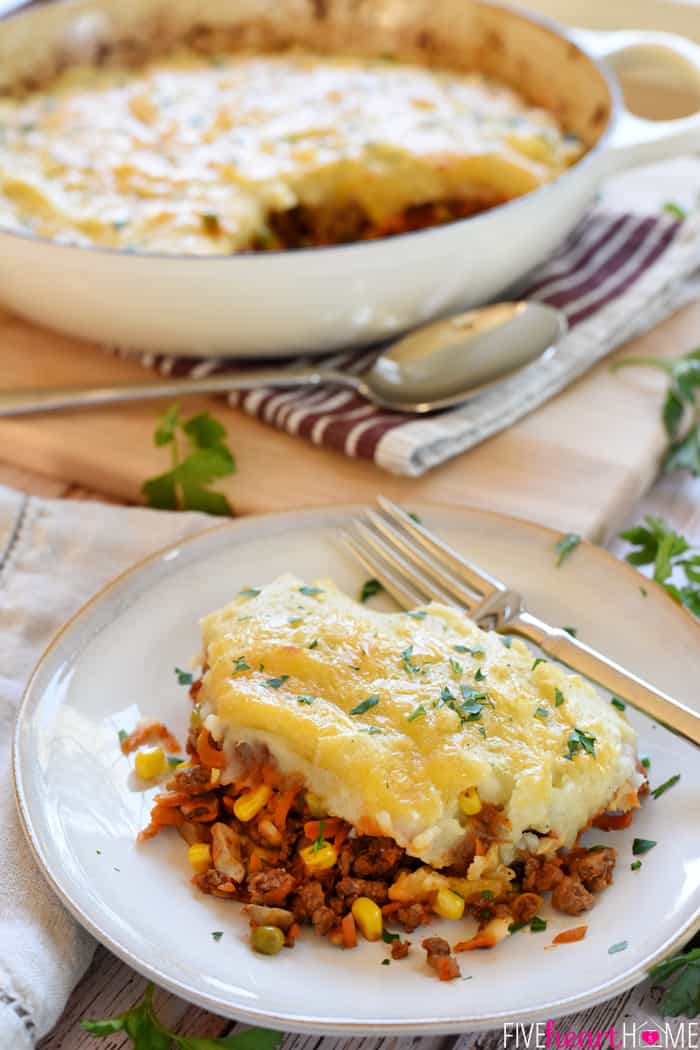 Taco Shepherd's Pie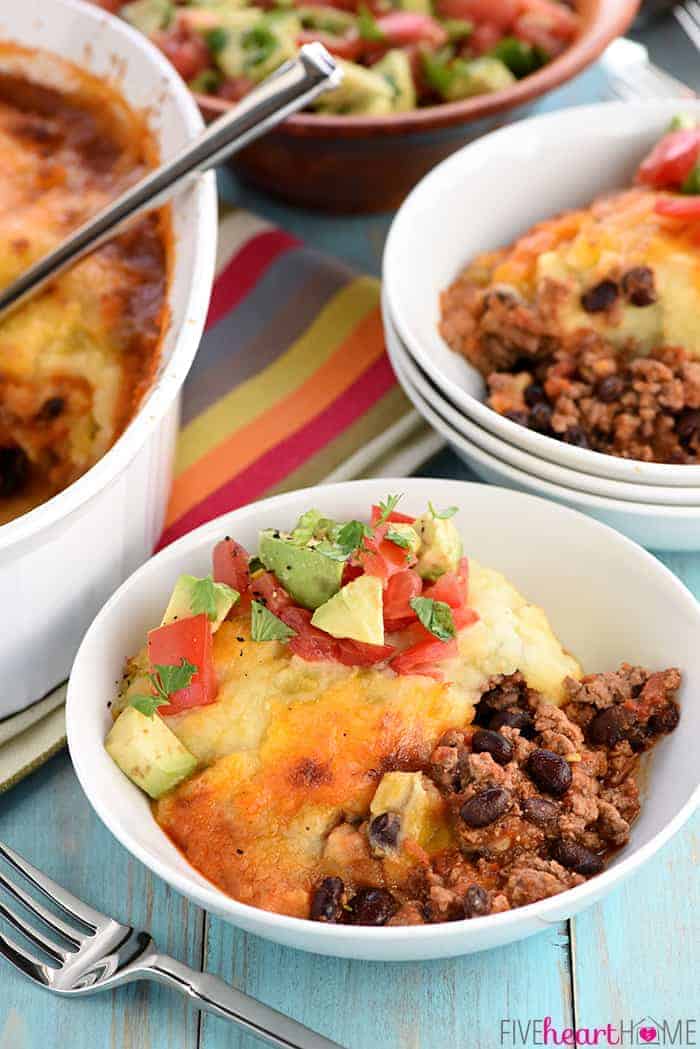 Italian Meatloaf "Cupcakes" with Mashed Potato "Frosting"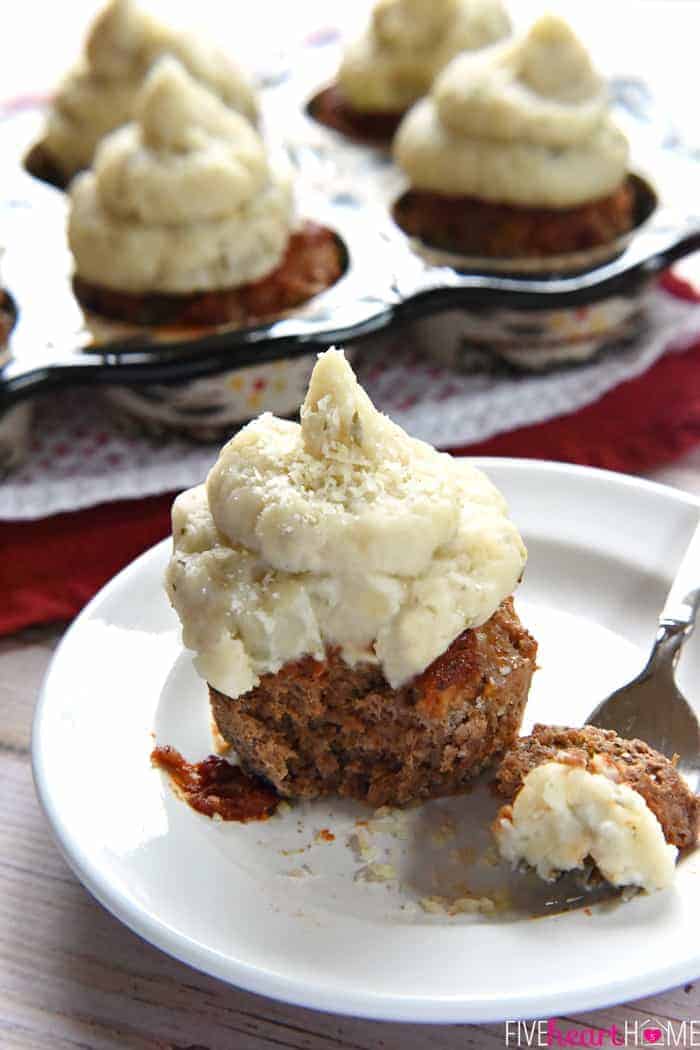 Hope you find a recipe or two to enjoy your tasty Thanksgiving leftovers in a whole new way! 🙂
Post originally published on November 22, 2017, and updated on September 10, 2020, and November 20, 2022.