I'm having a hard time wrapping my head around the fact that October is already almost halfway over. In fact, can I make a confession?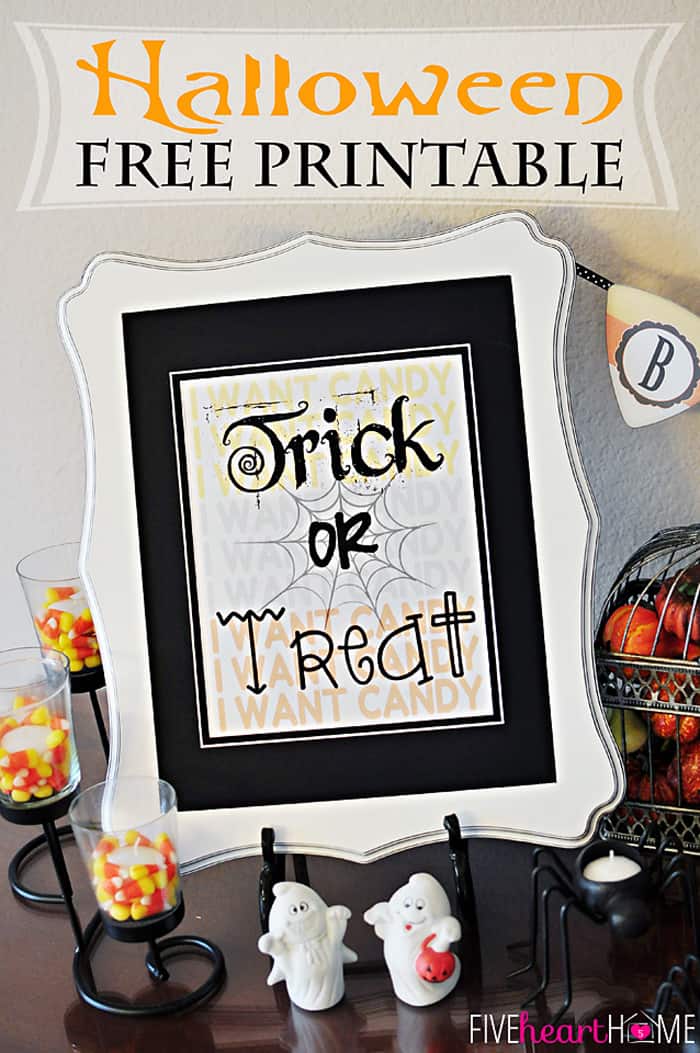 I just now finished setting out my Halloween decorations. I've had some fall decor up since the beginning of September, but I got sidetracked and busy, and I neglected to add my Halloween stash when October rolled around. Oh, the mom guilt!
But as of this weekend, that's remedied…my kids can now stop pestering me to get out the singing, dancing, Hallmark doodads that my mother-in-law buys them for every holiday. If you care to watch a Frankenstein electric-slide to "The Monster Mash" or a ghost spin to "I Want Candy," come on over.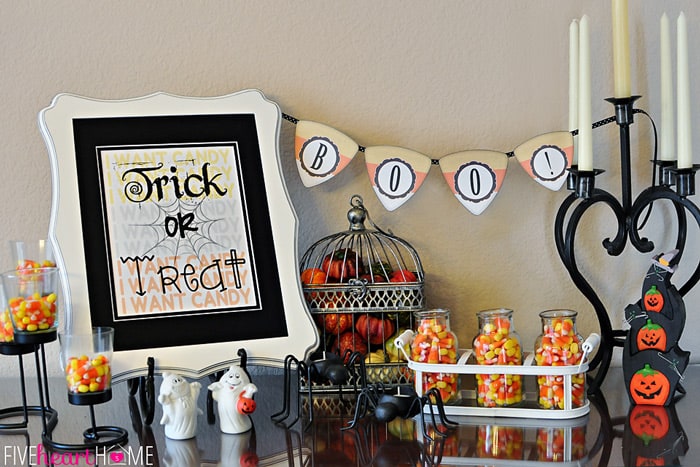 Since we're on the topic of Halloween decor, I have another confession to make. I don't really care for the Halloween decorations that are scary or gory. Truth be told, they kind of creep me out. I much prefer cutesy to spooky, and my very favorite Halloween decor centers around candy corn. But since I'm coming clean regarding all of my Halloween admissions today, I will disclose to you now that I don't actually like to eat candy corn…I only decorate with it.
It's quite complicated being me.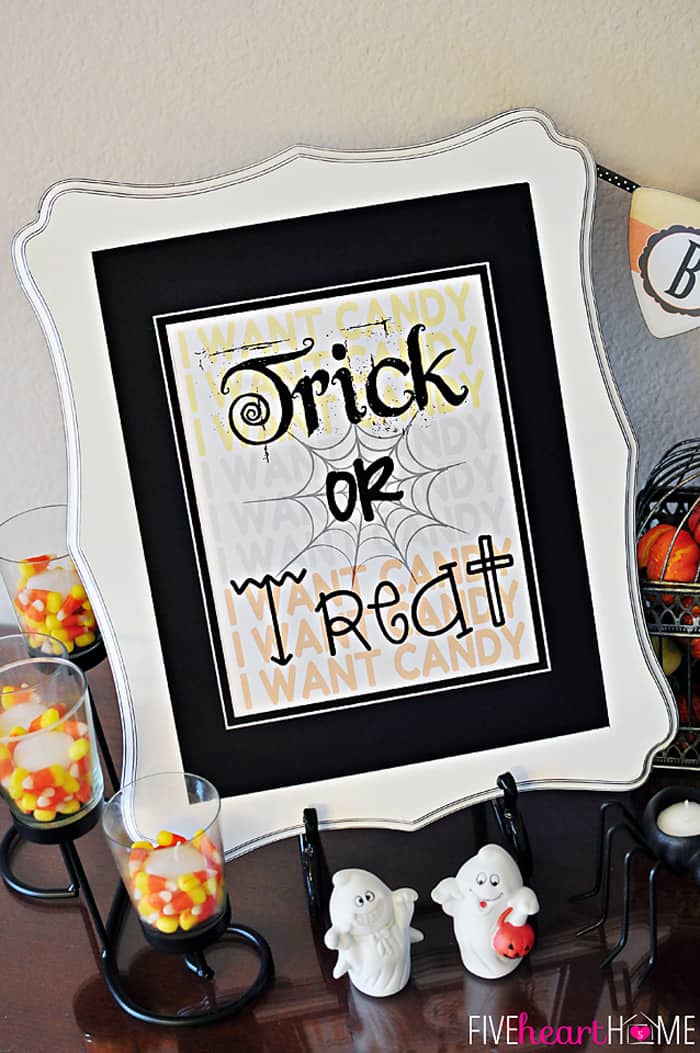 Before I ramble any more and this post turns into a Halloween-themed therapy session, allow me to get on with the free printable I created for you all. I must have felt inspired by the "I Want Candy"-singing ghost, because I decided to go with a candy corn/trick-or-treating theme for my printable. After popping it in a frame, I complemented my printable by setting out some real, live candy corn (which my boys now gaze at longingly every time they walk by) and a few of my random Halloween decorations. I also added a cute candy corn-themed banner that I found over at The Cottage Market.
I think the whole shebang turned out pretty sweet! (Pun totally intended.)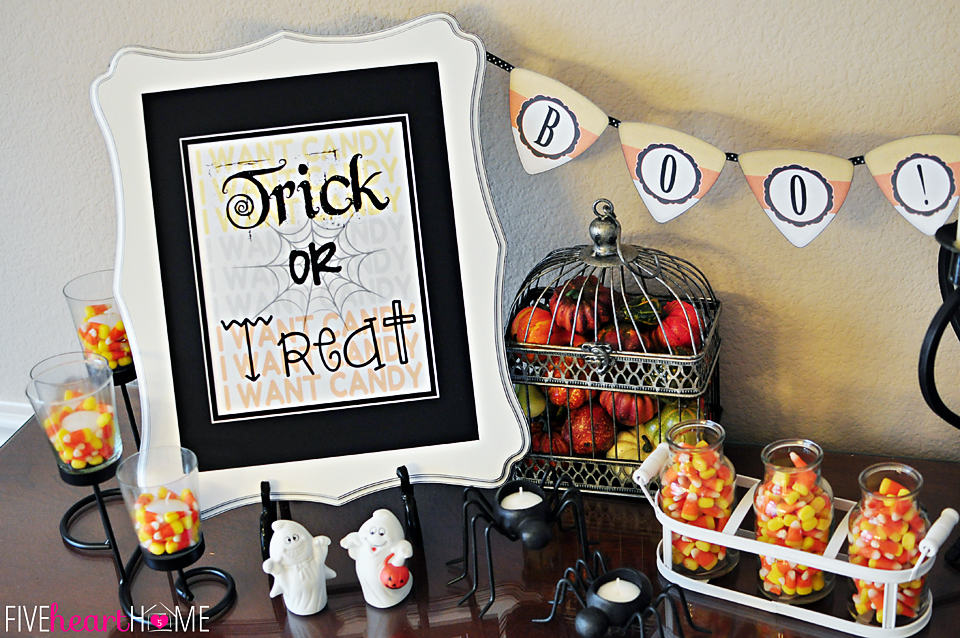 So whether your home is already decked out for Halloween or you've been procrastinating with the best of us (or, perhaps you don't actually own any Halloween decor, in which case, now you do!), I hope you enjoy this Trick or Treat printable. It's cute, it's free, it's easy to slap in an 8-by-10 frame and call it done. And best of all, it's just as relevant on October 14th as it is on October 1st. 😉
Click HERE to download printable.
This Halloween printable is a high-resolution PDF sized to fit in an 8×10-inch frame. You may print it on regular paper or cardstock on your home printer and trim it to size, or have it printed as an 8×10 photo at a photo lab. Enjoy!
More Halloween fun…

Pretzel Candy Spiderwebs


Halloween Cookie Pops ~ Nutter Butter Bats & Mummies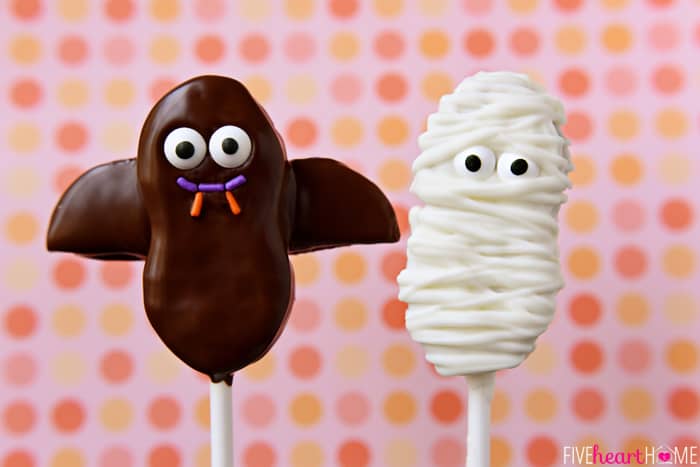 Halloween Candy Corn Bark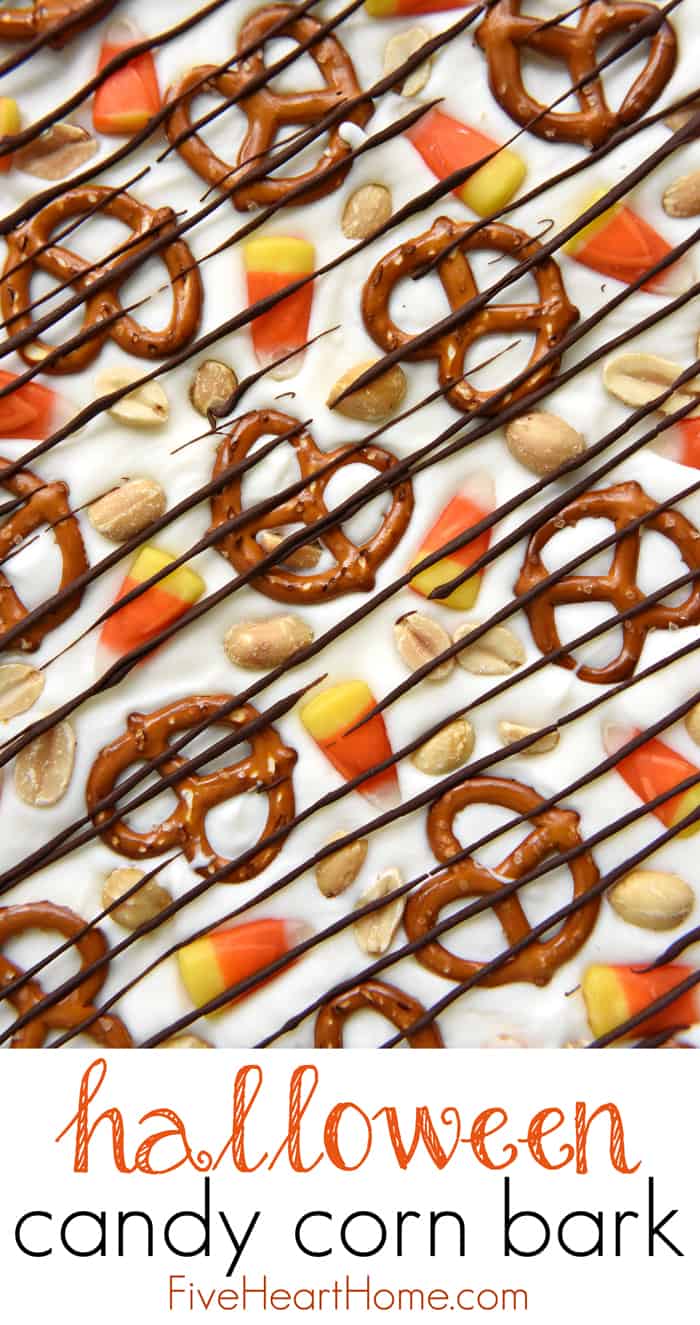 Spider Cupcakes