Crisp on the outside and fluffy on the inside, Whole Wheat Apple Cinnamon Waffles are perfectly spiced and bursting with chunks of sweet, tender apples…and they make your whole house smell heavenly as they bake!

Hello from the other side.
Heh. (Sorry.) But seriously…HI!!! I've missed y'all. It feels like this site disappeared into a black hole of blogging for the past several weeks — which it basically did — and for that, I genuinely apologize. In the almost three years since I started this blog, I've never missed more than one blog post in a given week…but since the end of January I've missed, well, a bunch. However, in case I haven't mentioned it a time or twenty-seven, I've been tirelessly working on a certain real food, slow cooker cookbook since last fall. And my manuscript was due yesterday. And things were getting DOWN TO THE WIRE. So I basically had to abandon even thinking about my blog — much less working on it — for the past three-ish weeks to make my deadline.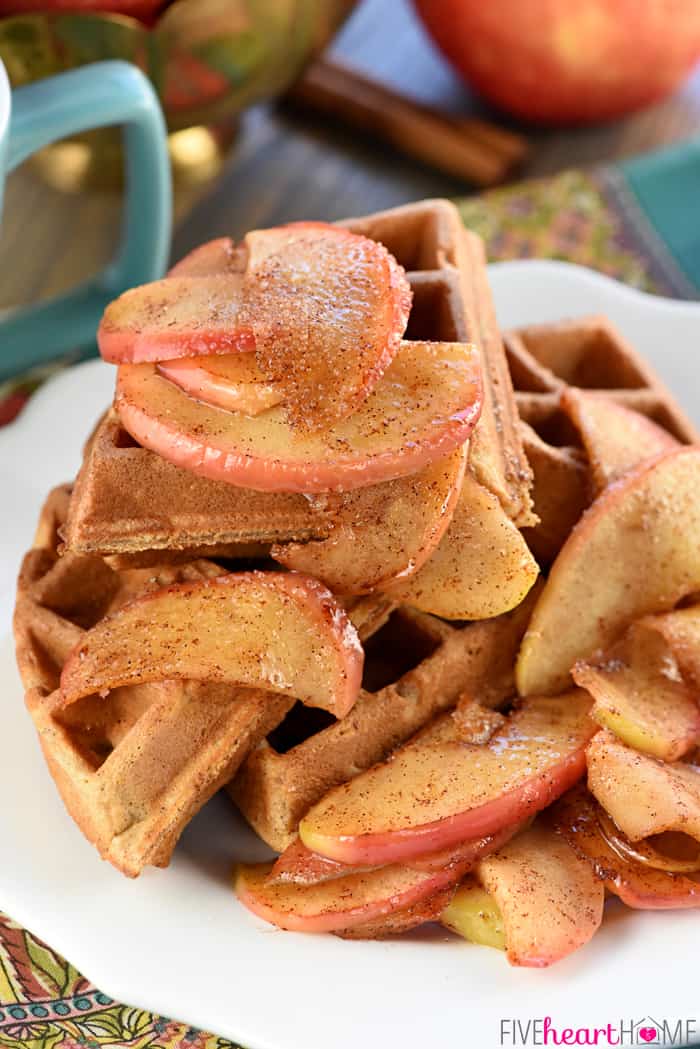 But guess what? I MADE IT! I did it. I'm literally on "the other side." And I am so freaking happy and relieved to have it behind me that I can't even begin to describe my feelings of elation (and disbelief) when I hit 'send' on that email dispatching my manuscript to my editor yesterday. Because y'all…that was the hardest I've ever worked on something. And as a Type A perfectionist, I've never exactly had a reputation of being a slacker. But I am so proud of how the manuscript (AKA, all-of-the-recipes-and-intros-and-other-words-that-will-eventually-comprise-the-cookbook) turned out. And as weird as it sounds, this stressful, exhausting, overwhelming experience has blessed me with a whole new perspective on life.
That probably sounds really hokey, but after not getting to really "be present" with them over the past several months, I'm so grateful for my family. My husband did just about everything around the house and/or related to the kids while every bit of my time and energy went into cookbook recipe creation and writing and photography. And then when I sat down three weeks ago to spend, oh, about 18 hours a day in front of the computer to transform all of my work into manuscript form, he stepped it up a notch more, as if that was even possible. And every time I felt discouraged or overwhelmed along the way (which was, ahem, frequently), he bolstered me back up with encouragement and support.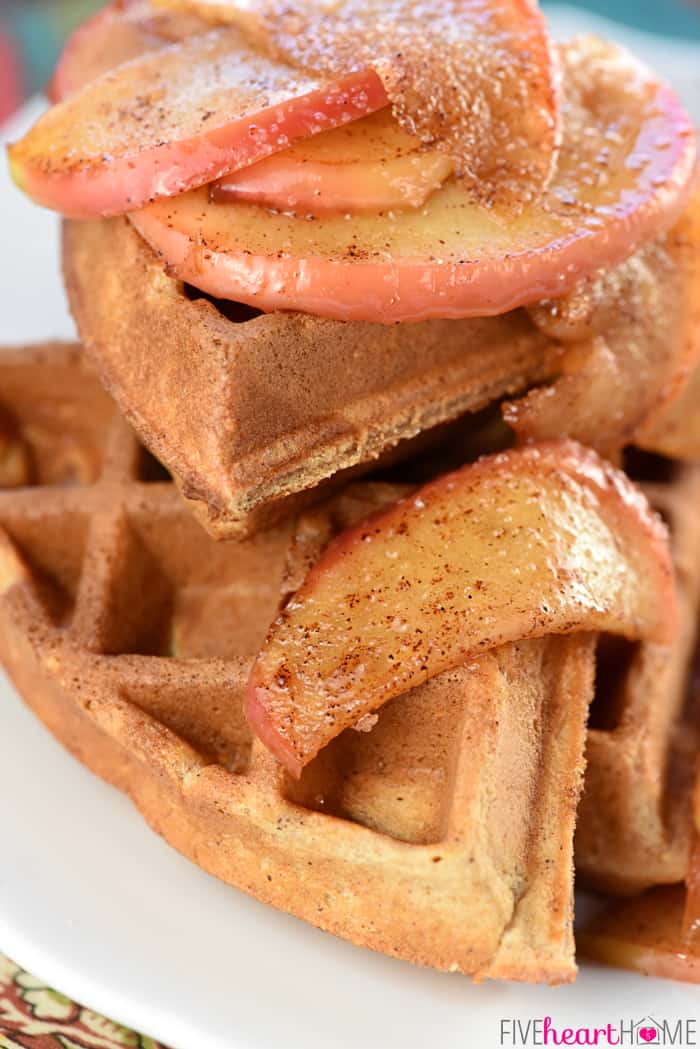 My kids have also been unbelievable through this whole process, understanding that I needed to work "so that I could just get finished" instead of playing with them or spending time with them or heck, even taking care of them (remember, my husband has been doing most of that). And my friends and family have given me grace when I've been absent and/or absent-minded, not to mention all of them who so graciously stepped up in a big way to help me test recipes for this cookbook.
I'm also appreciative of y'all, my readers, for your patience and kind words. My blog posts have been sporadic and my emails and blog comments have gone unanswered for awhile now and I'm really sorry about all that…but I hope to get back on track soon. Who knew that it takes a village to write a cookbook?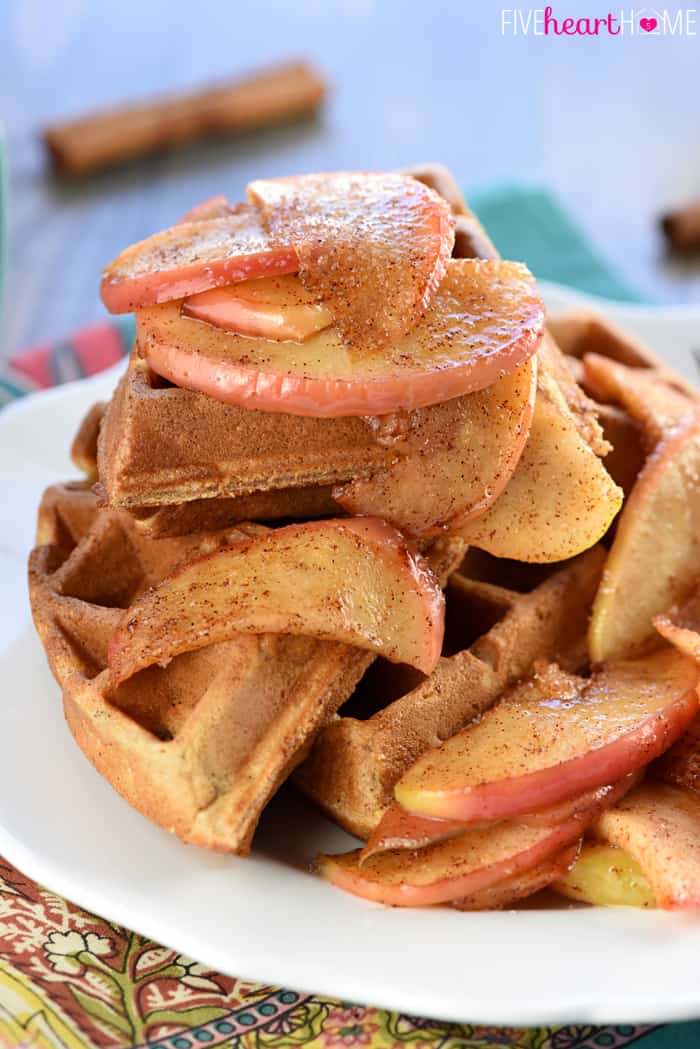 I certainly don't want to sound like I'm nominating myself for martyrdom or anything here, because in the grand scheme of things, there are a bazillion harder and more important undertakings in life than what I just went through. But when I signed on, I honestly didn't fully realize how this project would pretty much consume every moment and every aspect of my life for a good long while. And now that the hardest part is behind me (I still have more to do, mind you, but the manuscript was the biggest/hardest chunk of it), I am so grateful for the little things and the everyday moments that I can once again enjoy as a part of my crazy, ordinary life. I won't soon take them for granted again.
So! 700 words later, is it evident that I have a lot to say after having kept it all bottled up with no blog post outlet for the past three weeks? This blog is my job, but apparently, it's also my therapy. 😉 So I believe that's enough rambling for today. In summary, thank you, thank you! And now let's get to these mouthwatering Whole Wheat Apple Cinnamon Waffles!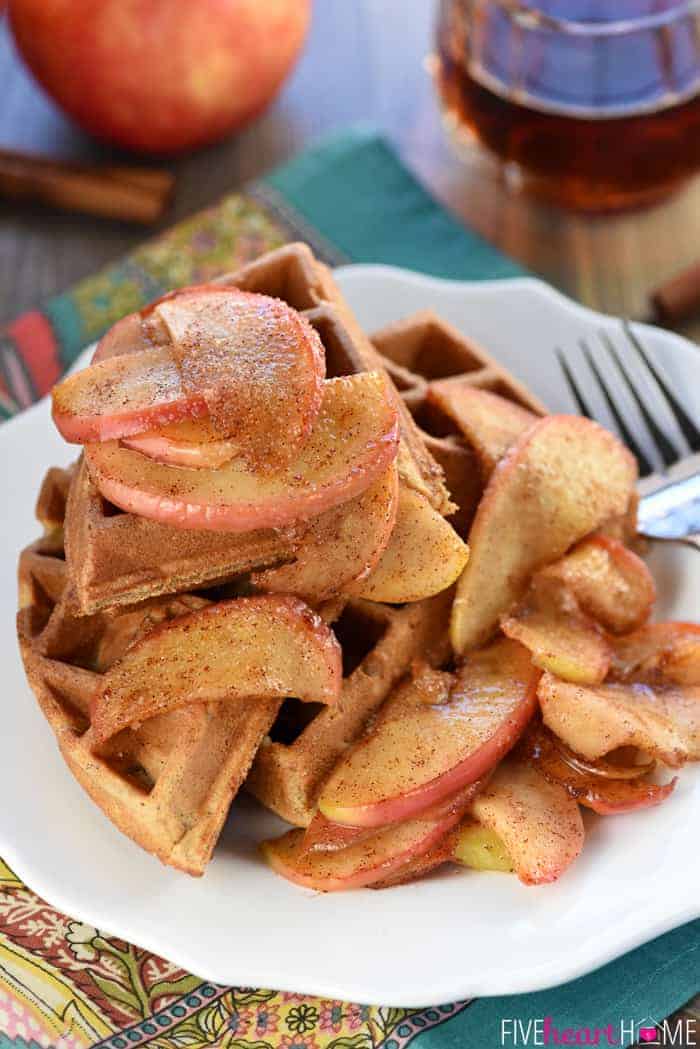 One of the things I've missed over the past few months has been making homemade breakfasts for my kids. It sounds silly, but making homemade breakfast has always just been "my thing." We've had slow cooker dinners coming out the ears, of course, but that left me with no time left to stock the fridge and pantry with the usual breakfast staples that I like to feed my kids during the school week — granola, breakfast cookies, smoothies, baked oatmeal, muffins, and the like. And even though my kids were perfectly happy eating cereal, the first thing I wanted to do today — when I wasn't otherwise occupied putting three different recipes in three different slow cookers — was make some waffles!
My 3-year-old has actually been eating frozen waffles lately, and I recently picked up an apple cinnamon-flavored variety that quickly became her new favorite…and I have to admit they make the whole house smell amazing when they're in the toaster. So in my newfound freedom this morning, I decided to take my tried-and-true Homemade Whole Wheat Waffle Mix and turn it into easy, from-scratch Whole Wheat Apple Cinnamon Waffles! Let's just say that the aroma emanating from the waffle iron — and the subsequent fluffy goodness under a pile of warm cinnamon apples and a drizzle of maple syrup — put those frozen waffles to shame.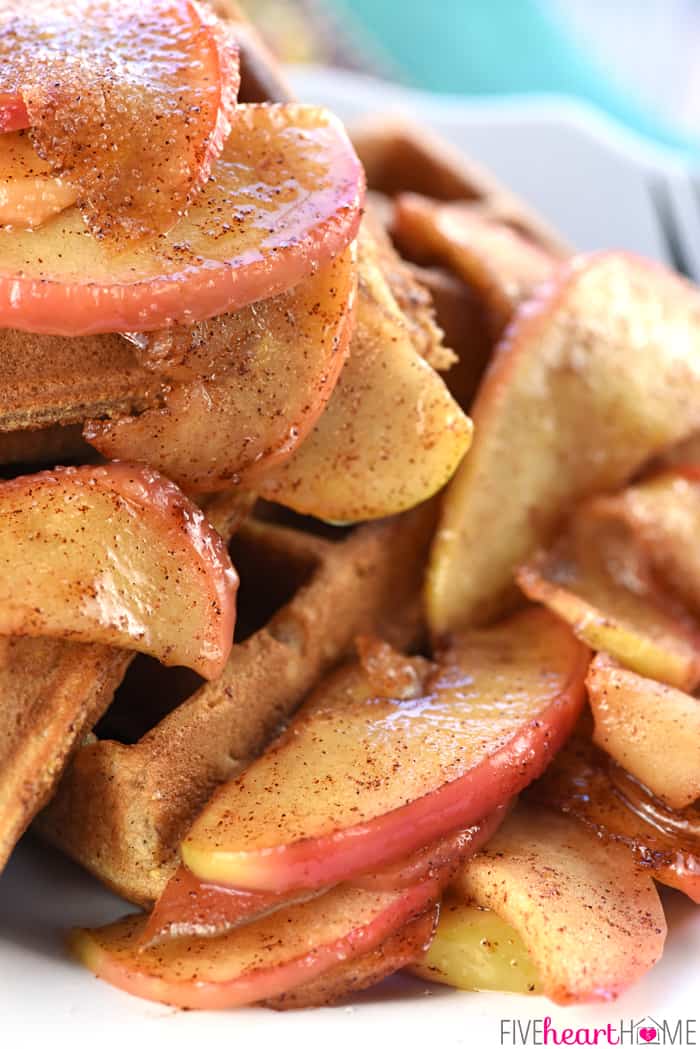 They're crisp on the outside. They're tender and fluffy on the inside. They're lightly kissed with cinnamon and riddled with steamy pockets of soft, sweet apples. And if you really want to make them special, you can even sautée some sliced apples in butter, cinnamon, and sugar for a topping that takes them over the, er, top!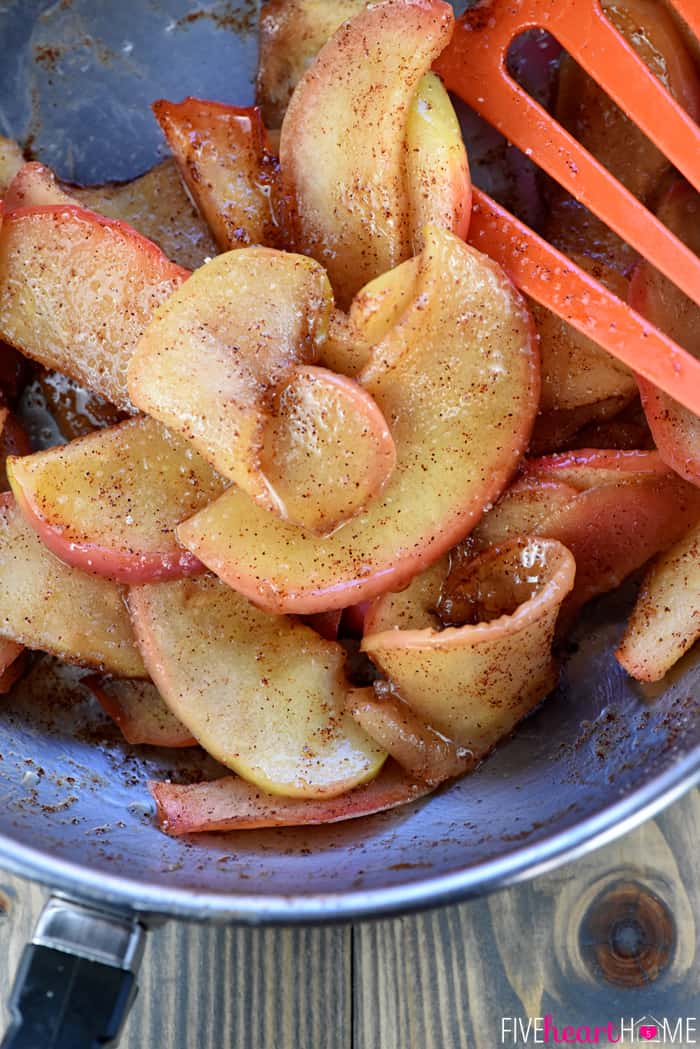 And since this post is already in contention for the wordiest post ever, I may as well go for broke and share one more quick little story with you. See that shiny golden bowl holding the apples in the background of these photos? Well, last week a certain middle child had an exceptionally good day at school, which earned him a special trip to the class Treasure Box. And instead of picking out a toy for himself, he chose this shiny gold plastic bowl to give me as a prop "for my recipe pictures."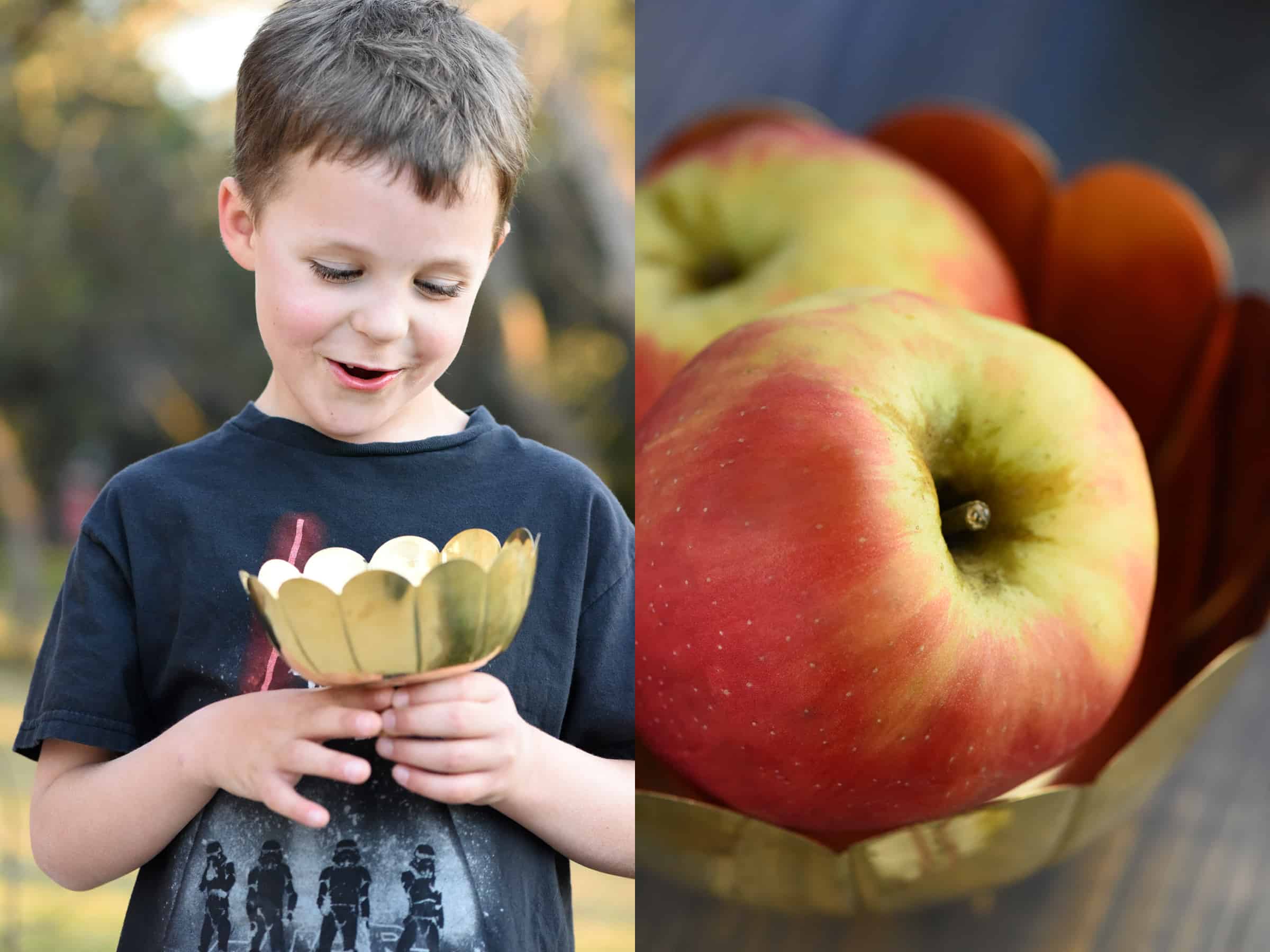 Seriously, how sweet is this boy? My heart just about melted. It's the most beautiful ugly bowl that I've ever seen. And not only am I featuring it in this post, but I'm now determined to figure out a way to sneak it into one of the remaining cookbook photos that I need to take in the next month. So keep your eyes peeled for the notorious golden bowl in print(!!!) come October… 😉
Oh, happy day…it's finally time for the recipe! Thank y'all again for hanging in there with me…through the past few months and the past multiple paragraphs. I so appreciate each and every one of you. And now let's celebrate with Whole Wheat Apple Cinnamon Waffles (and perhaps a frosty margarita come 5 o'clock)…hooray!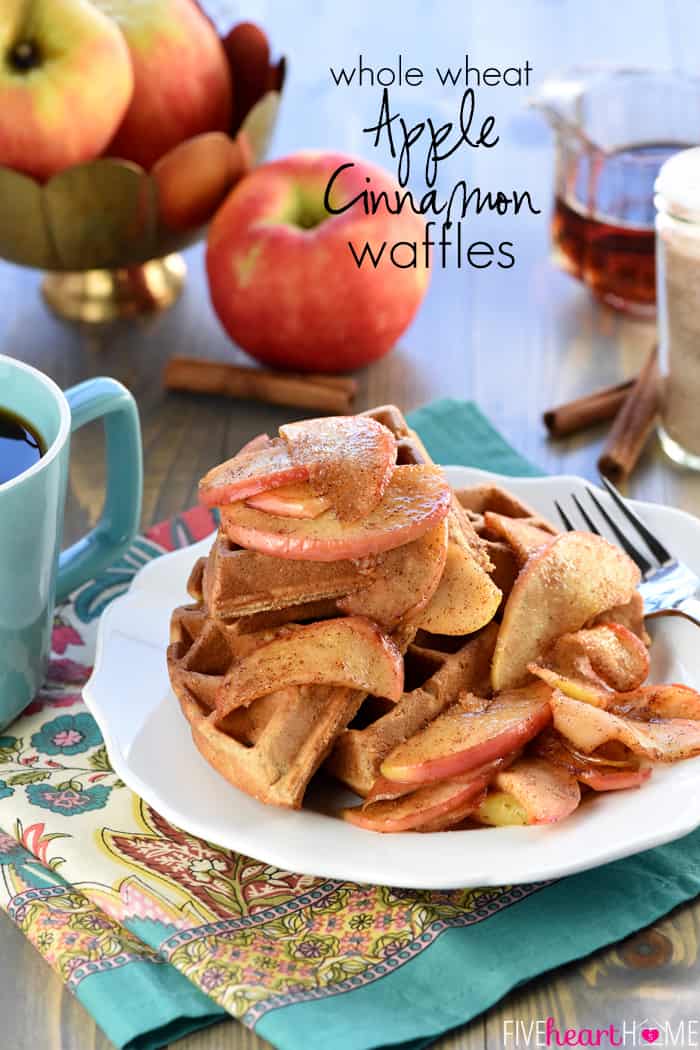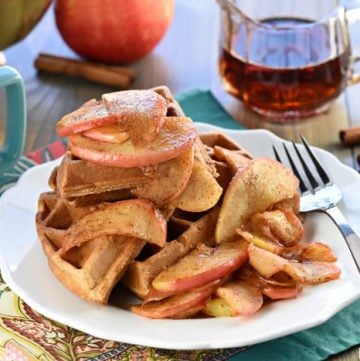 Apple Cinnamon Waffles
Crisp on the outside and fluffy on the inside, whole wheat Apple Cinnamon Waffles are perfectly spiced and bursting with chunks of sweet, tender apples...and as a bonus, they make your whole house smell heavenly as they bake!
Print
Pin
Rate
Servings:
6
large round waffles (slightly more or less, depending on the size/shape of your waffle maker)
Ingredients
For the Waffles:
2 1/2

cups

Homemade Whole Wheat Waffle Mix

,

see NOTES below if not using mix

2

teaspoons

ground cinnamon

1/4

teaspoon

ground nutmeg

1 1/4

cup

buttermilk

1/2

cup

unsweetened applesauce

1/4

cup

(4 tablespoons) butter

,

melted and slightly cooled

2

eggs

2

tablespoons

pure maple syrup

1

teaspoon

pure vanilla extract

1

large apple

,

peeled & diced
For the Cinnamon Apples:
3

large apples

,

thinly sliced

2

tablespoons

butter

,

plus additional as needed

Cinnamon sugar

,

see NOTES
Instructions
Preheat waffle iron. Measure Homemade Whole Wheat Waffle Mix into a large bowl. Whisk in cinnamon and nutmeg. Set aside.

In another bowl or large measuring cup, combine buttermilk, applesauce, melted butter, eggs, maple syrup, and vanilla. Pour wet ingredients into flour mixture and stir until all ingredients are incorporated, but do not over-mix (a few lumps are fine). Fold in diced apples and allow to rest for a few minutes.

Cook the waffles according to your waffle iron's directions. Remove waffles to a cooling rack (in a single layer) and serve immediately, or keep warm by placing directly on the oven rack (again, in a single layer) in an oven that's been heated to 200°F and then turned off.

While the waffles are cooking, make the Cinnamon Apples by setting a large skillet over medium heat and adding the butter. Once the butter has melted, swirl to coat the pan and add the apples, tossing them in the butter to coat. Allow the apples to cook for about 3 minutes until they begin to soften, stirring occasionally. Generously sprinkle with cinnamon sugar, stir, and repeat until the apples are well coated. Continue to cook, stirring occasionally and adding more cinnamon sugar as desired. Add an additional pat of butter during the cooking process if needed, and cover the pan for a few minutes if you wish to speed up the softening of the apples. Apples are done once they are as tender as you like, with sugar that has started to caramelize. Serve apples hot over warm waffles with a drizzle of pure maple syrup, if you wish.
Notes
If not using Homemade Whole Wheat Waffle Mix, use the following dry ingredients in its place: 2 1/4 cups whole wheat PASTRY flour, 2 tablespoons cornmeal, 3/4 teaspoon baking soda, and 3/4 teaspoon salt.
Homemade waffle batter works best if all of the ingredients start out at room temperature. Otherwise, the melted butter may re-solidify in little shards once the cold buttermilk hits it. But if I don't have time, I hurry the room temperature thing along by putting my whole eggs in a bowl of warm water for a few minutes and zapping the other cold ingredients in the microwave for just a few seconds.
Because of the apples inside, these waffles may be prone to sticking, so I recommend lightly spraying your waffle iron with a non-stick cooking spray. I've avoided cooking spray for a long time because I don't want the propellants ending up in my food, but there are now all-natural cooking sprays available without propellants. I typically use a coconut oil version when baking. Or you can always just brush your waffle iron with melted butter.

I make my own Cinnamon Sugar by mixing 1/4 cup sugar + 1 teaspoon ground cinnamon and storing it in a shaker
Calories:
461
kcal
|
Carbohydrates:
58
g
|
Protein:
8
g
|
Fat:
22
g
|
Saturated Fat:
11
g
|
Cholesterol:
91
mg
|
Sodium:
815
mg
|
Potassium:
329
mg
|
Fiber:
5
g
|
Sugar:
27
g
|
Vitamin A:
580
IU
|
Vitamin C:
6
mg
|
Calcium:
179
mg
|
Iron:
2
mg
More Apple Breakfast Ideas
Save