These chocolate chip-studded Zucchini Banana Muffins will disappear in no time…in fact, they're so tasty that nobody will ever guess they're bursting with good-for-you ingredients like whole wheat flour, coconut oil, and yogurt!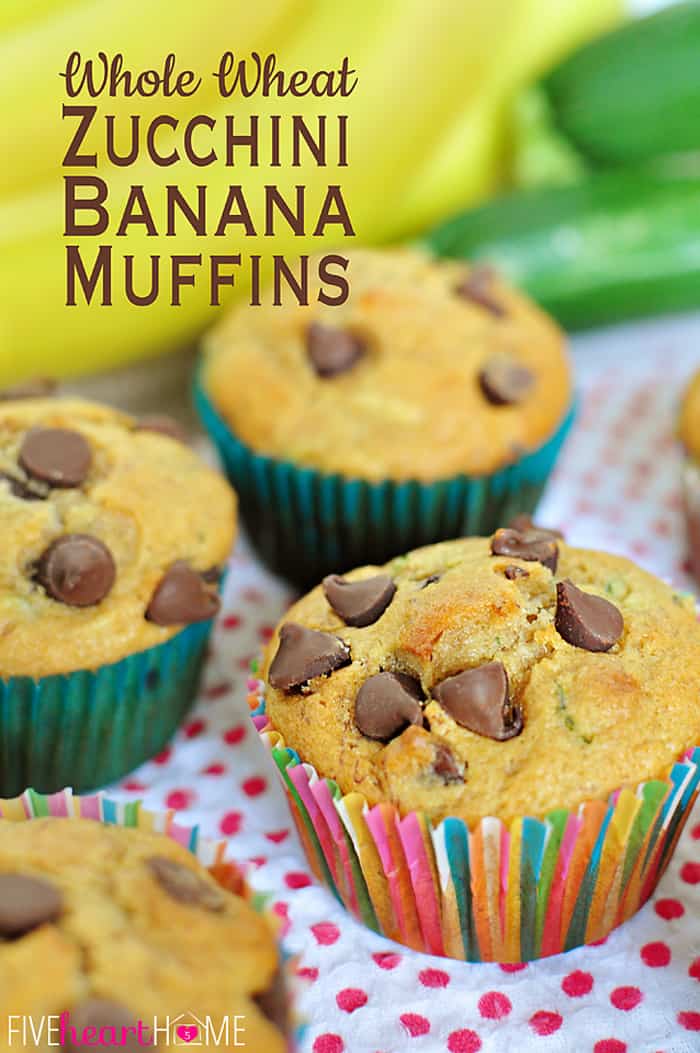 I know, I know…I promised you all that I already posted my last zucchini recipe of the season. But y'all…I still have so much of it! So when I recently adapted my family's favorite healthy banana muffin recipe to use up some of my excess zucchini, I just couldn't help but share it!
These muffins are tender and sweet, and I feel completely comfortable feeding them to my kids for breakfast or as a snack seeing as how they're not only chock-full of shredded zucchini and mashed banana, but they're also made with 100% whole wheat pastry flour, wholesome coconut oil, nourishing yogurt, and natural honey. The only splurge ingredient in these muffins would be the chocolate chips, and you could totally leave those out if you prefer…though I don't recommend it! 😉
I'm actually sharing these muffins over at Uncommon Designs today, so hop over to visit Trish and Bonnie for the recipe! And be sure to take a little time to explore their site while you're at it…they're such sweet, talented gals and I've had so much fun popping in as one of their monthly contributors this summer!
More Summer Produce Love