In this quick and easy side dish, sliced zucchini is seasoned and pan sautéed before being topped with marinara sauce, fresh herbs, and Parmesan cheese.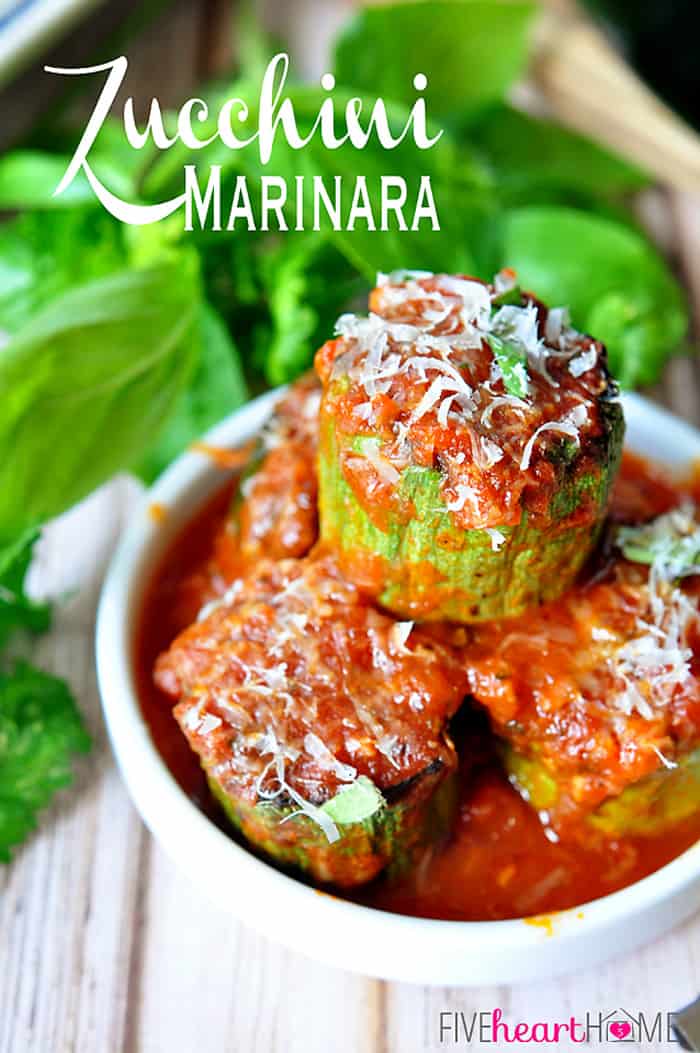 Today's recipe is a simple summer side dish to make use of some of that bountiful zucchini that so many of you are enjoying this time of year, whether you found it on sale at the grocery store, or you couldn't resist it at the Farmers Market, or it's taking over your whole garden!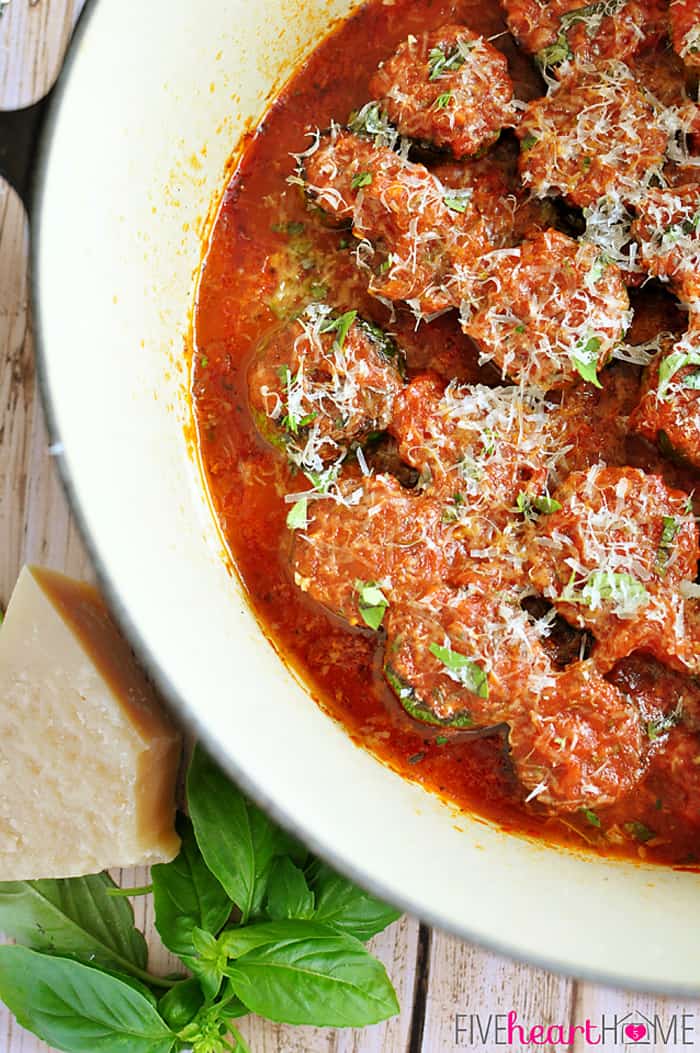 I recently shared my two-ingredient Baked Parmesan Zucchini Rounds, and based on the immediate and overwhelming popularity of that recipe, I thought y'all might appreciate another savory zucchini option…bringing us to this Zucchini Marinara! It's equally delicious in a totally different way, very easy to make, and requires minimal ingredients. In other words? The trifecta of a perfect recipe! 😉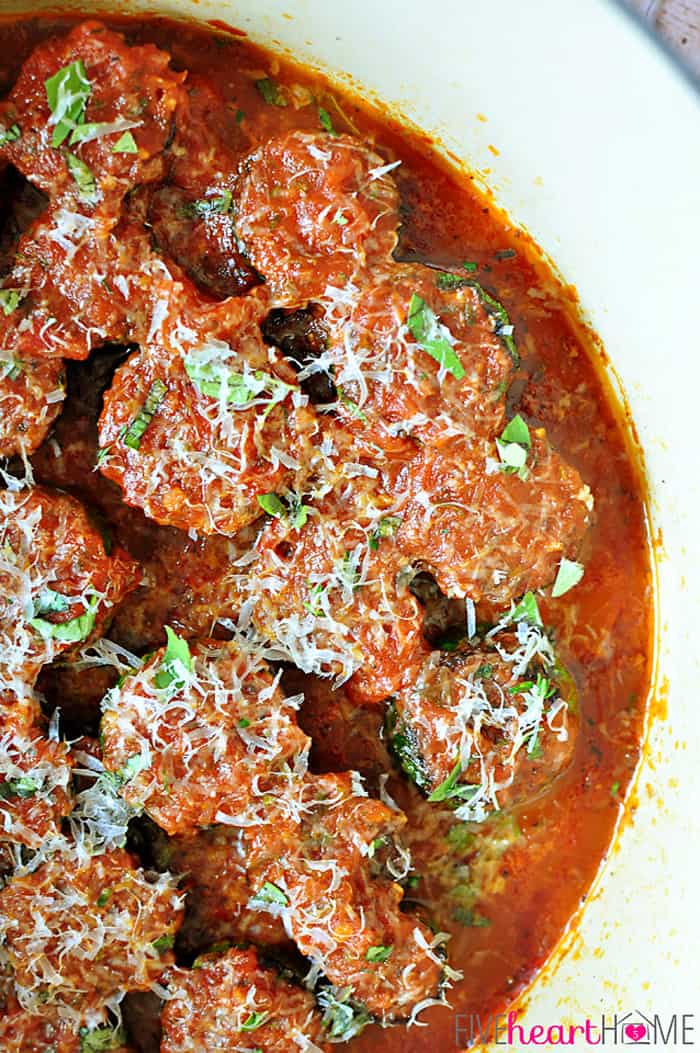 After cutting your zucchini into 3/4-inch slices (you want them to be on the slightly thicker side so that they don't get totally lost in the marinara), simply season them with garlic salt and pepper and sautée them on both sides in a bit of olive oil and butter.
(Just a quick tip…I typically combine olive oil and butter when sautéeing rather than using just one or the other because olive oil has a higher smoking point than butter — in other words, butter will burn faster if by itself — yet butter has more flavor. So by using them together, you get the best of both worlds!)
After the zucchini is golden brown on both sides, pour on the fresh herb-studded marinara sauce, simmer until the zucchini is tender, and top with a generous dusting of grated Parmesan. YUM.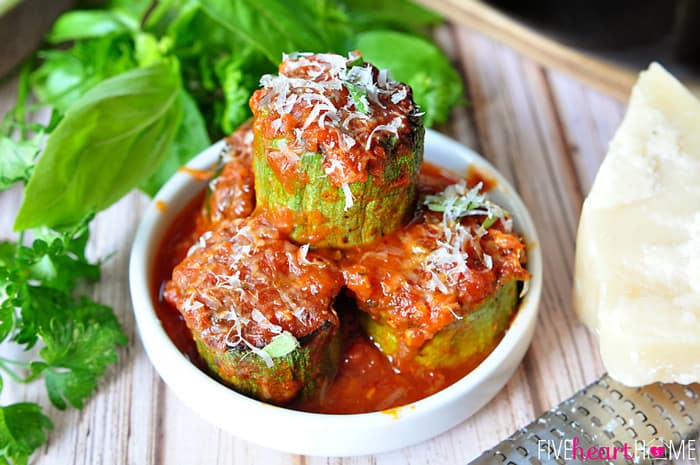 To be honest, my 4-year-old and 6-year-old were not at all excited to try this. But I made them take a bite to at least taste it, and sure enough, they both loved it! It was the perfect side dish to complement our Italian Baked Chicken that night, and it's now on our regular dinner rotation this summer as we are inundated (gratefully, I might add) with zucchini from my in-laws' garden.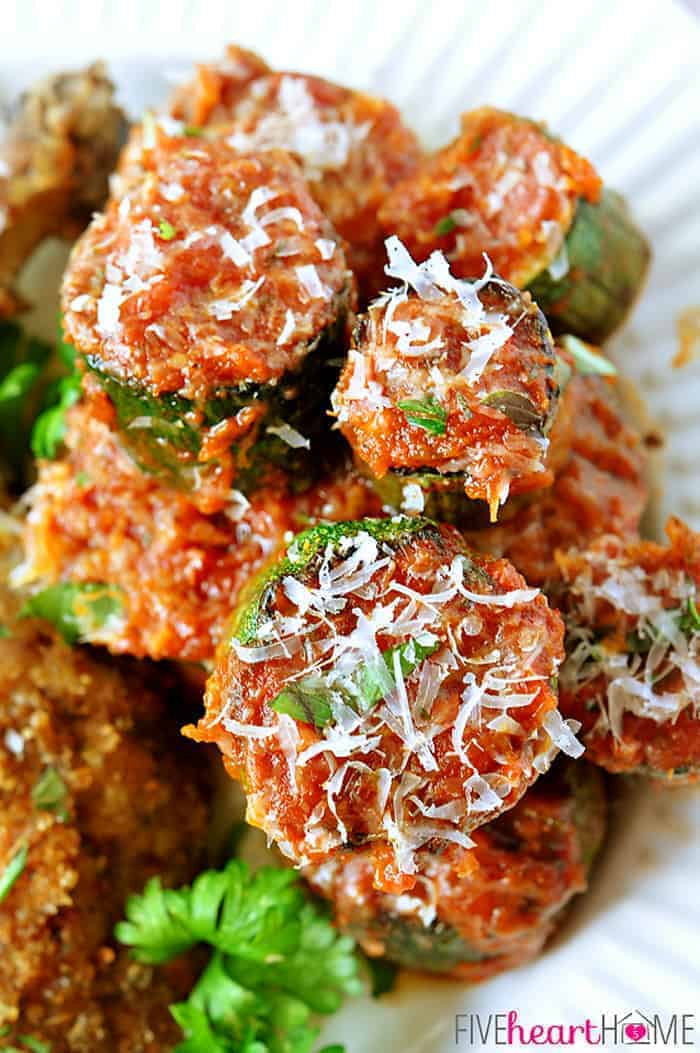 If, like us, you have lots of zucchini to consume these days, feel free to scroll down past this recipe for some other ideas. And be sure to stop back by next week, when I'll have a fudgy, quadruple chocolate way to use up some of that excess zucchini. You won't want to miss it! After that, I promise to lay off the zucchini recipes until my next seasonal obsession comes around…which will most likely involve an ingredient that begins with pump and ends with kin. 😉 (Eeek! I can hardly wait!)
In this quick and easy side dish, sliced zucchini is seasoned and pan sautéed before being topped with marinara sauce, fresh herbs, and Parmesan cheese.
Ingredients
1 1/2 to 2 pounds zucchini (approximately 5 medium zucchini)
1 tablespoon extra-virgin olive oil
1 tablespoon butter
Garlic salt
Freshly ground black pepper
2 cups marinara or pasta sauce (jarred or homemade)
2 to 3 tablespoons chopped fresh Italian herbs (such as basil, oregano, parsley, & thyme)
1 teaspoon sugar
1/4 teaspoon crushed red pepper flakes, optional
1/4 cup freshly grated Parmesan cheese
Instructions
Wash zucchini and cut into 3/4-inch thick slices.
Place a large, deep pan, skillet, or pot over medium-high heat. Add olive oil and heat until shimmering. Add butter and swirl pan until melted and combined with olive oil. Arrange zucchini slices in pan in a single layer and season with garlic salt and pepper. Cook, undisturbed, for a couple of minutes before checking the underside of a zucchini slice. Once the zucchini is golden brown on the bottom, flip over and cook until the second side is golden brown as well.
While zucchini is cooking, stir fresh chopped herbs, sugar, and (if using) crushed red pepper flakes into marinara sauce. Once zucchini is browned on both sides, carefully pour on sauce, making sure that all zucchini is evenly coated. Do not stir. Reduce heat to low, cover pan, and simmer for 10 minutes or until zucchini is to your desired tenderness. Top with grated Parmesan and serve hot.
Notes
You may use any combination of your favorite (chopped) Italian herbs to equal 2 tablespoons.
The teaspoon of sugar added to the marinara will not make it sweet; it merely helps neutralize the acidity of the tomato sauce.
The pan/skillet/pot you use should be wide enough to hold all of the zucchini in a single layer yet deep enough to contain the marinara sauce without it splattering everywhere.
If all of your zucchini won't fit in a single layer, cook it in two batches and then add it all back to the pan before adding the marinara and proceeding with the recipe.
https://www.fivehearthome.com/zucchini-marinara/
https://fivehearthome.com ~ All recipes and images on Five Heart Home are copyright protected. Please do not use without my permission. If you would like to feature this recipe, please rewrite the directions in your own words and give proper attribution by linking back to this blog.
More zucchini recipes…
Baked Parmesan Zucchini Rounds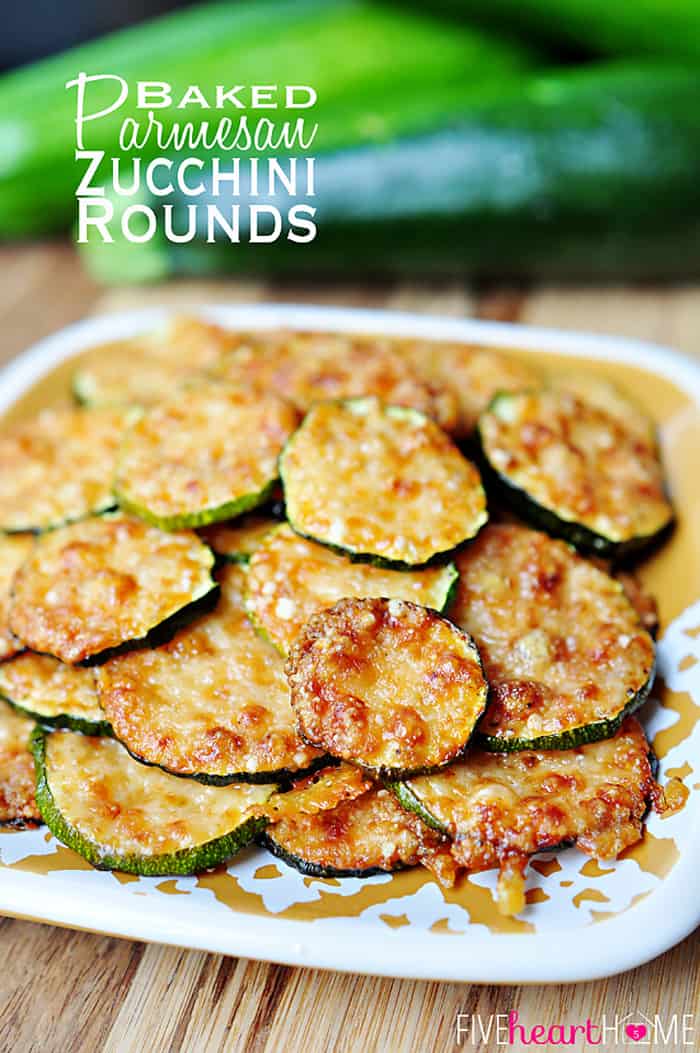 Zucchini Fritters with Asian Dipping Sauce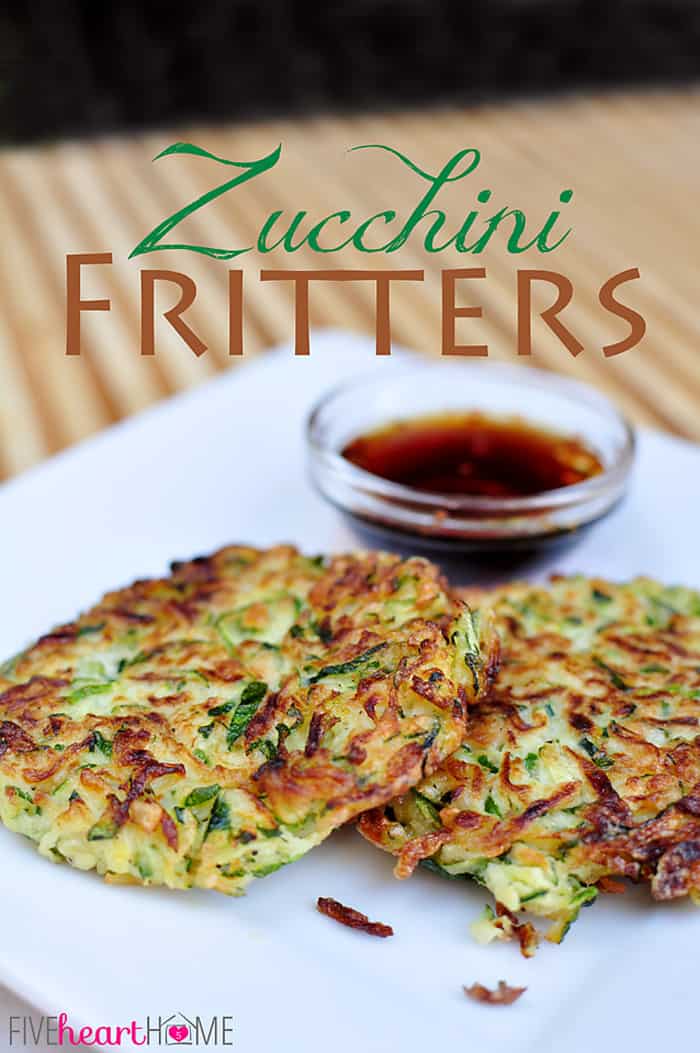 {Toddler-Approved} Veggie Surprise Mini Muffins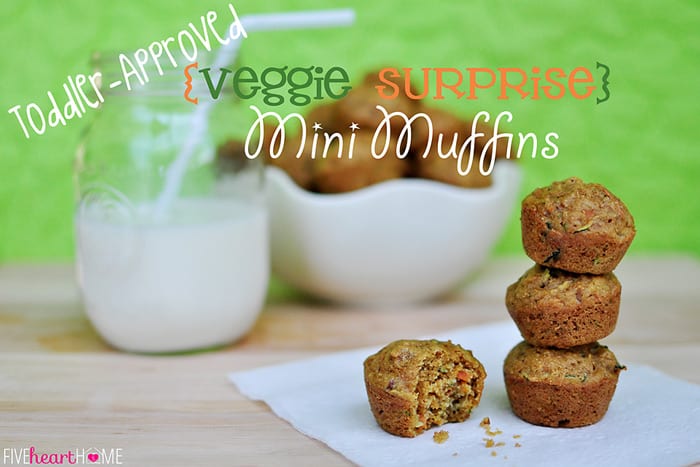 How to Get Your Kids to Eat Their Veggies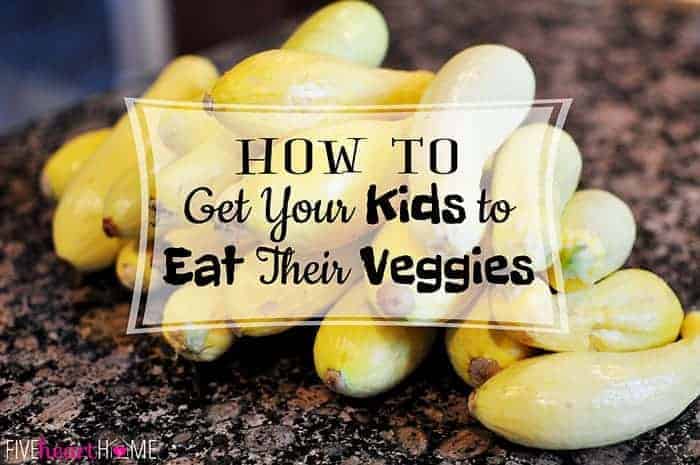 2