Displaying masses of photos is probably my favorite way to decorate the walls in our home. I've already put up several gallery walls and have several more planned. But what do you do if you want to print a giant photo, but you're afraid the one you'd like to use doesn't have the megapixels required to blow it up without losing sharpness and clarity? Enter this tutorial on how to resize an image in Photoshop for large prints!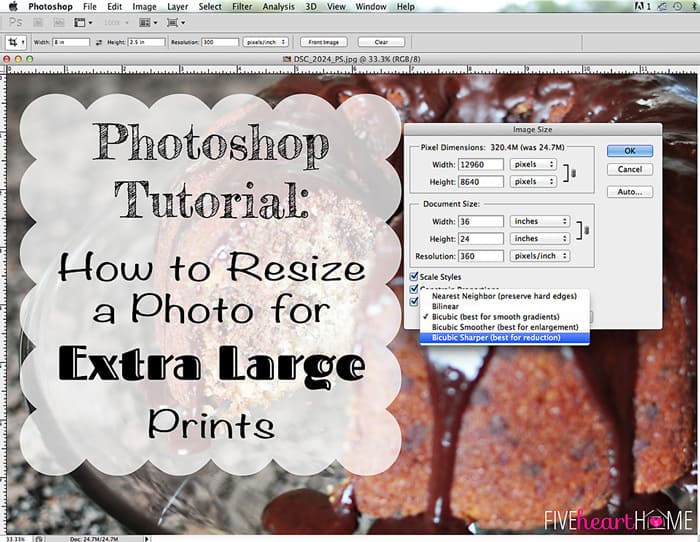 This trick comes from Scott Kelby's fabulous The Adobe Photoshop CS4 Book for Digital Photographers. As a disclaimer, I use Photoshop CS5. This technique will most likely work in other versions of Photoshop as well, but the menus or dialog boxes may look slightly different. If you find that this technique does or doesn't work with another version of Photoshop, please let us know in the comment section!
How to Resize an Image in Photoshop for Large Prints
Step 1:
Open the photo you wish to resize. Let's pretend you want to decorate your wall with a ginormous photo of this scrumptious Chocolate Chip Nutella Swirl Banana Bundt Cake with Nutella Glaze: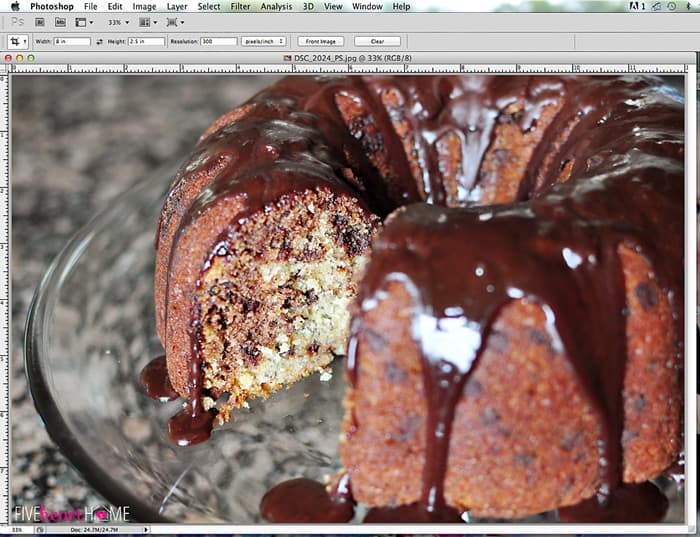 Well, hello there, lovely.
Step 2:
Go to your Menu bar at the top and click on > Image > Image Size. A handy dandy little Image Size window will pop up.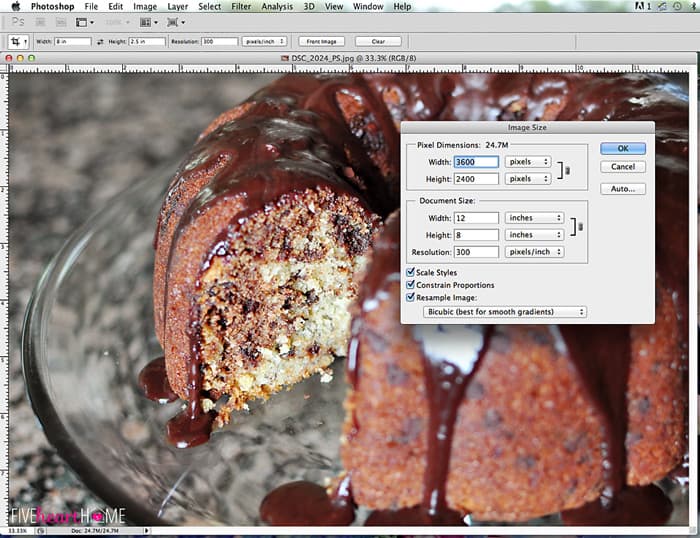 Step 3:
Under "Document Size," type in the desired final dimensions for your photo. I want my humongous Bundt cake photo to be 36 inches wide. That automatically bumps its height to 24 inches high.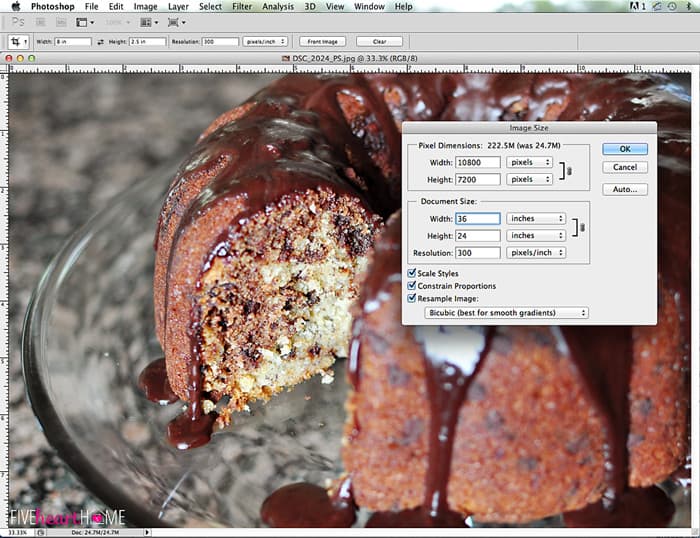 Keep in mind that the width and height are linked as a ratio, so adjusting one will automatically adjust the other. This photo started out as 8- by 12-inches, so regardless of how big I wish to resize it, it's going to stay true to its ratio by remaining 1/3 wider than it is tall. So if you want your final photo to be a square, for example, you'll need to crop it to a square before beginning these steps.
Step 4:
Next to "Resolution," type in 360.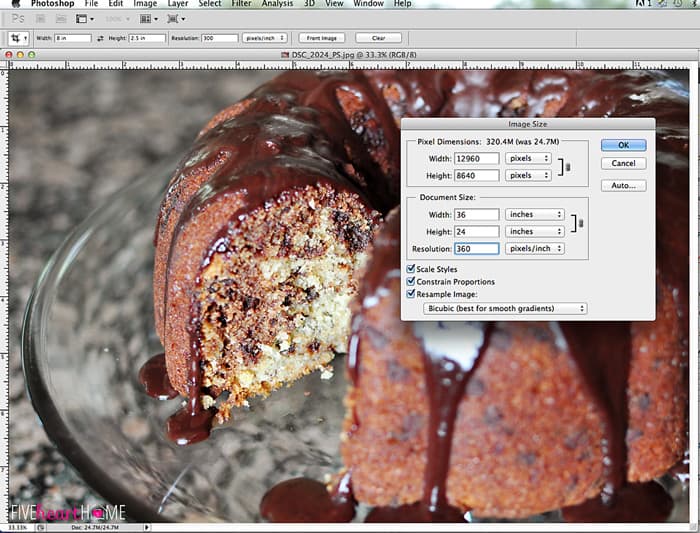 Step 5:
In the pull-down menu at the bottom of the Image Size window, change "Bicubic" to "Bicubic Sharper." Click OK.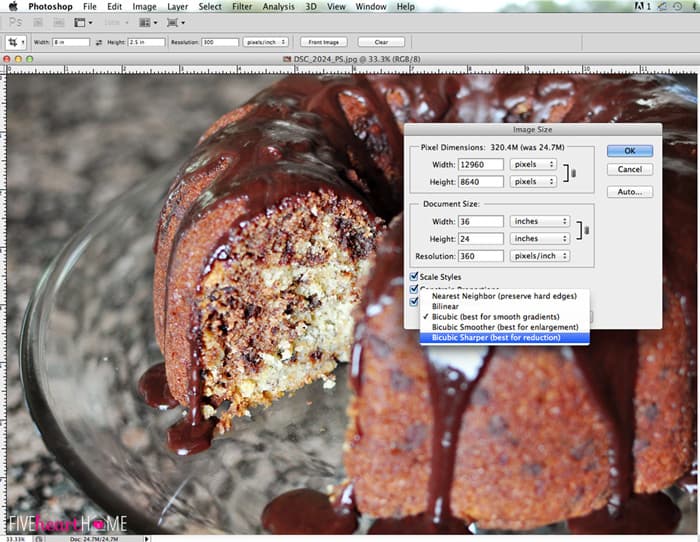 As soon as you click OK, you'll see your photo suddenly zoom way in. That's actually indicative of your photo's new enlarged size. If you dial down your zoom level to about 10%, it should shrink the view back down enough for you to see the whole photo at once and ensure that it's still nice and sharp.
So there you go! This trick came in handy for me when I resized a photo for a 24- by 36-inch canvas. I hope you find it useful, too!