Yesterday, I welcomed the first day of fall by baking a scrumptious pumpkin Bundt cake, swirled and glazed with cookie butter. Today, on the second day of fall, I highly recommend that you do the same!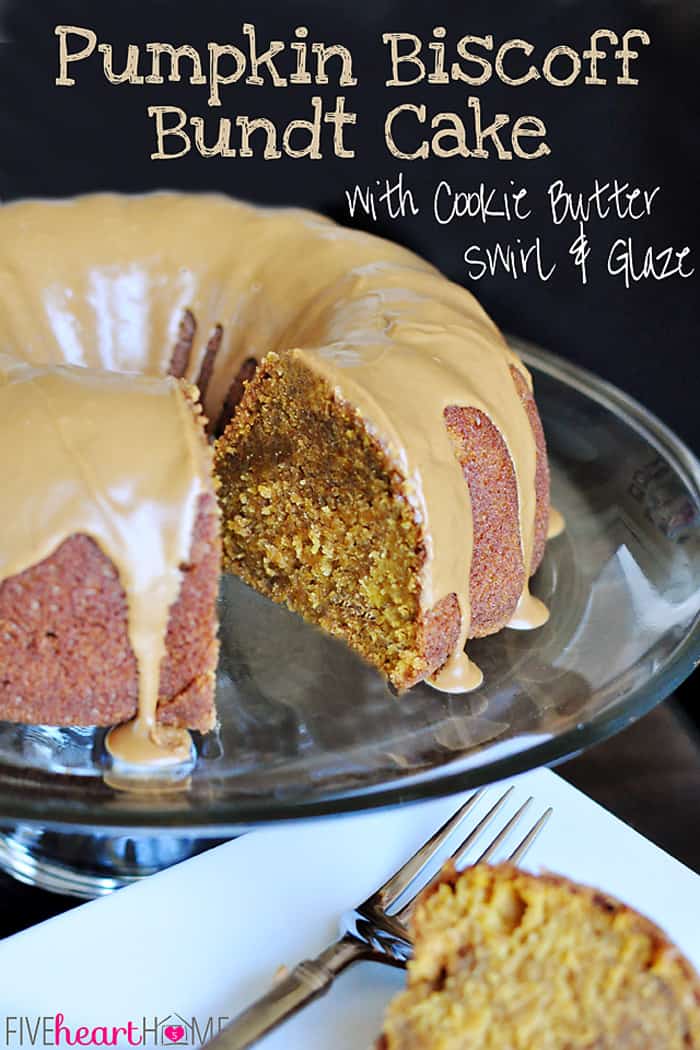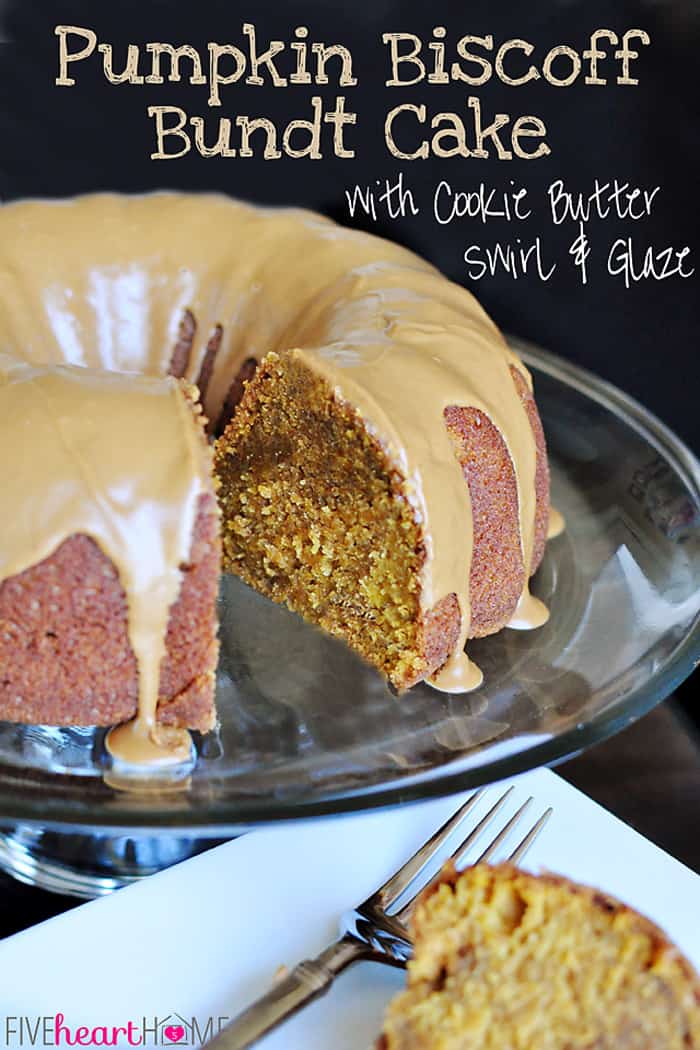 At this very moment, you might be asking yourself, cookie what? Cookie butter. Say it with me. Cookie. Butter. If you are fortunate enough to have been privy to this confection before now, then you don't need me to enlighten you concerning the awesomeness of Biscoff Spread (or the comparable brand from Trader Joe's). But for the rest of us who obviously have been living in the dark, cookie butter is a peanut butter-consistency spread made out of European Biscoff cookies.
Sadly, I am apparently two years late to the party. Biscoff Spread hit the U S of A back in 2011, but it was actually invented by a contestant on a Belgian game show a few years prior to that. Those crazy Europeans…first they were spreading chocolate and hazelnuts on their toast and then they decided it would be a good idea to eat pureed cookies for breakfast. (Crazy = brilliant. My European brethren, you are clearly onto something.)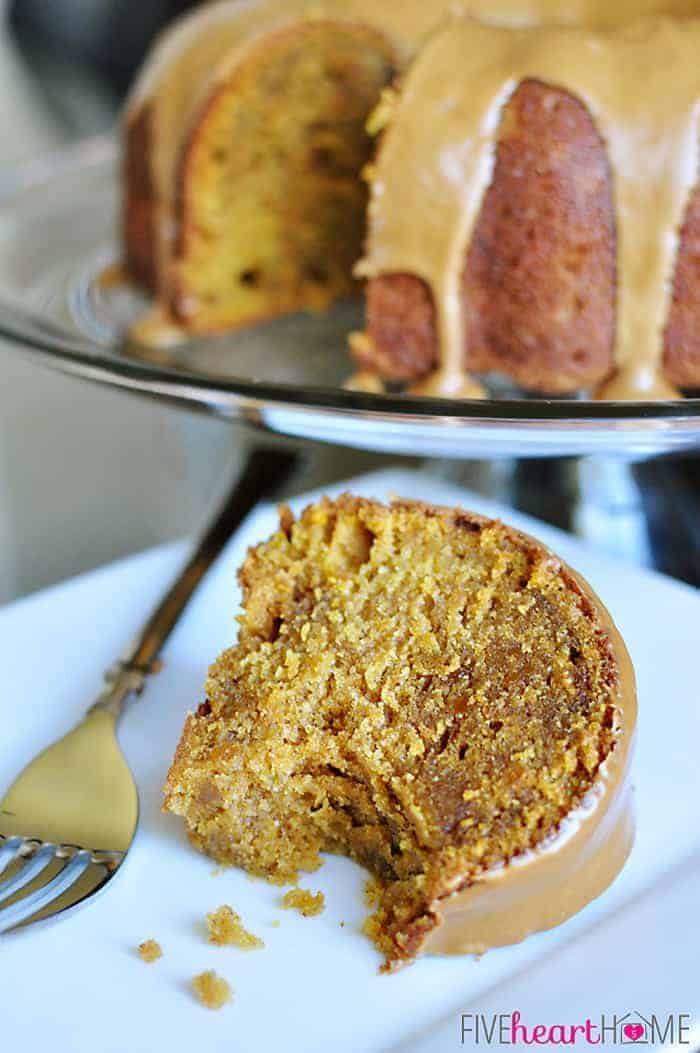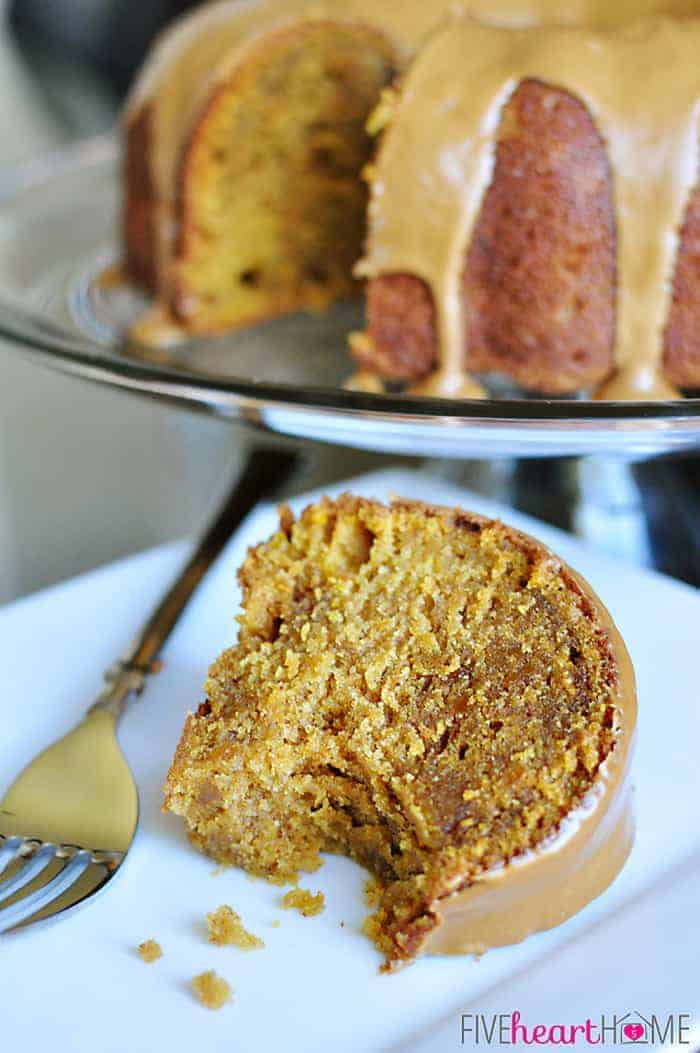 If you follow me on Facebook, you may have seen that I was recently pondering the wonders of Biscoff. Since starting this blog back in June and becoming a regular visitor to lots of other fabulous blogs, I noticed a trend of recipes featuring — you guessed it! — cookie butter. These creative food bloggers were using the stuff in everything from pies to puddings to popsicles to popcorn. And that got me thinking…what could I make with cookie butter?
Since it was my first foray into Biscoff, I decided to incorporate this new ingredient into one of my tried and true recipes. Enter my Chocolate Chip Nutella Swirl Banana Bundt Cake with Nutella Glaze, which I decided to give an autumn twist by switching out the bananas for pumpkin and the Nutella for Biscoff. I thought it sounded like a promising combo and, let me tell you, it did not disappoint. While I very much love my original banana and chocolate hazelnut cake, the pumpkin and cookie butter version put a whole new — and equally tasty — spin on things.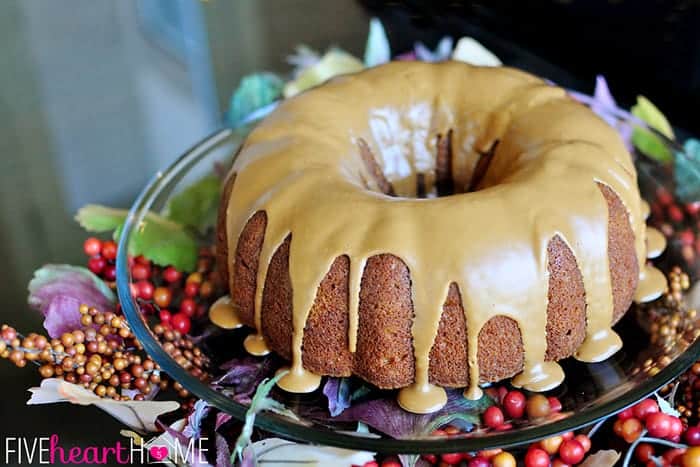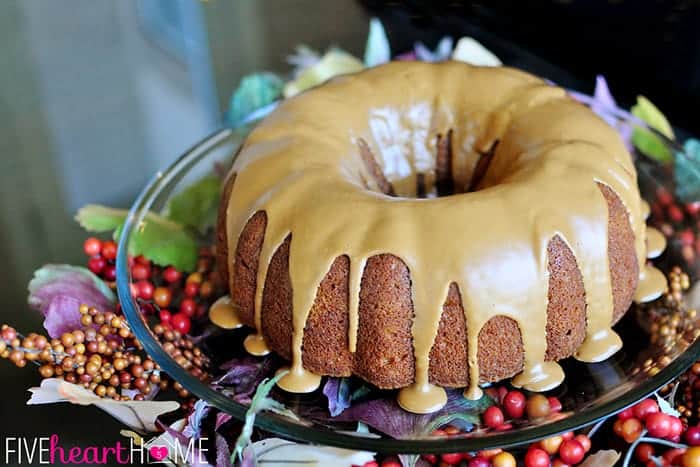 When I was adjusting my recipe, I initially couldn't decide whether to include cinnamon or not. I feel like most (if not all) pumpkin recipes are enhanced by cinnamon, but I was afraid of overpowering the Biscoff, and I really wanted the cookie butter flavor to shine through. So I came up with a compromise. I mixed up the initial pumpkin cake batter with vanilla as its only flavoring, and poured 1/3 of it into my prepared Bundt pan. I removed another 1/3 of the batter to a separate bowl, stirred in the Biscoff, and layered it in the Bundt pan. Then I stirred a teaspoon of cinnamon (you could also use pumpkin pie spice) into the last remaining 1/3 of batter before layering it at the top of the pan. This essentially gave me three layers, which I swirled with a knife before popping in the oven.
And the verdict? I think leaving the cinnamon out of the first two layers of batter was the right decision. When you take a bite, you can actually taste the different flavors of cake swirled together: there's the unadultered pumpkin and vanilla layer complemented by the caramelized cookie butter layer and finally, a bit of spice from the cinnamon-enhanced layer.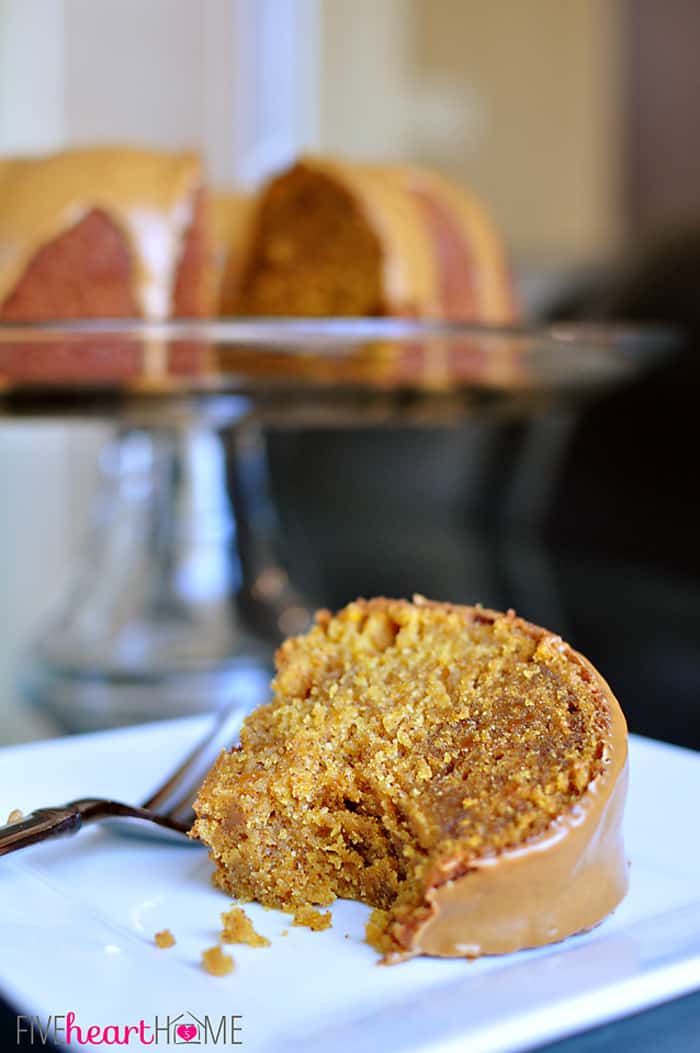 So there you have it! I do believe that cookie butter has earned a permanent spot on my pantry shelf. I'm looking forward to more experimentation with it, so I hope y'all are game! At the very least, I know two little boys who have volunteered to be my eager taste testers… 😉
Adapted from Five Heart Home.
Let's stay in touch!
Facebook   |   Google+   |   Pinterest   |   Twitter   |   Instagram
Sign up to have new blog posts sent to your inbox!
I always love hearing from you! ~ samantha {at} five heart home {dot} com