Tender vanilla muffins are drenched in melted butter and dipped in cinnamon sugar for a sweet and crunchy coating that makes breakfast time a treat!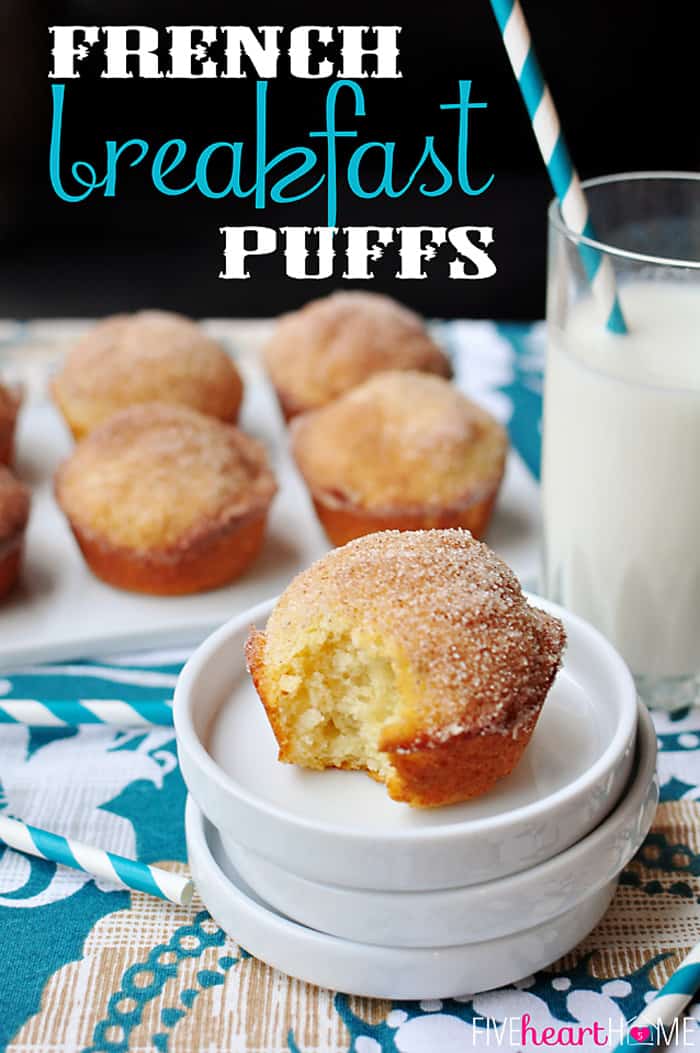 The recipes that I share here at Five Heart Home generally fall into one of two categories: (1.) favorite recipes, beloved by myself and my family, that I've been making for years, and (2.) new recipes that we recently tried and loved. Today's recipe is a happy foray into the former variety.
When I was growing up, my mom often made French Breakfast Puffs. I loved them so much that when I headed off to college, this recipe had the honor of being amongst the few that I transcribed onto an index card and stored in a recipe box containing my treasured recipes from childhood. This is not to say that I did a lot of cooking in college. But I did graduate with that same recipe box in tow, which I then began consulting a bit more once I met my husband and decided that I actually enjoyed being domestic. Who knew?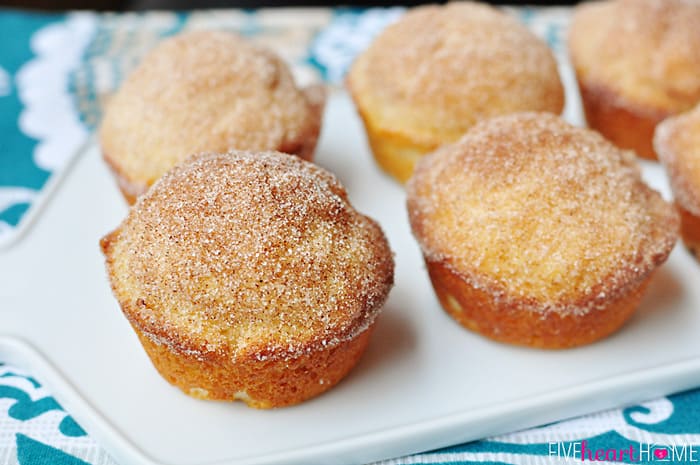 So what exactly is a French Breakfast Puff? Well, let's just get it out there that the name is pretty much a misnomer. First off, these beauties are not French; rather, they first appeared decades ago in a Betty Crocker cookbook. Nor are they true breakfast material in the sense of having any nutritive value…which they do not. However, while their lack of protein, fruit, and/or fiber means that I wouldn't necessarily feel good about feeding these to my kids as a regular school day breakfast, I do think they make a special treat or a pastry-caliber addition to a holiday breakfast or brunch buffet. As for calling them puffs, well, I suppose they do puff up. But their texture is more muffin than cupcake, almost akin to a cake donut.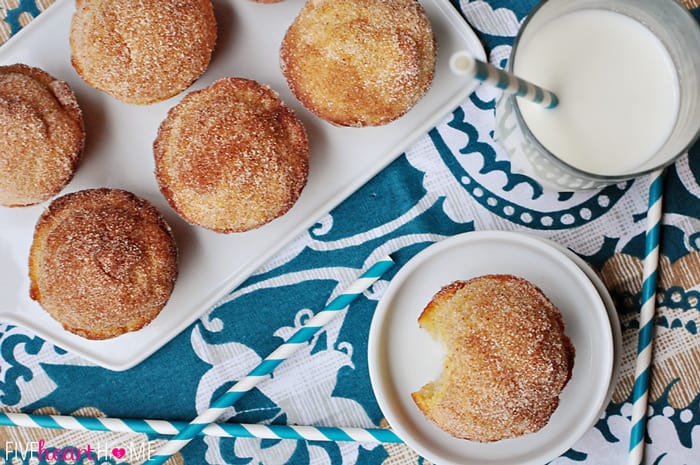 Despite not being French, nor part of a balanced breakfast, nor particularly puffy, French Breakfast Puffs are delicious. Take a buttery, sugary, vanilla-laced muffin — excuse me, puff — dip it in melted butter, and coat it in a generous layer of cinnamon sugar. What results is a delightful treat with a sweet, tender interior and a sugar-crunchy exterior, bragging flavors reminiscent of a snickerdoodle.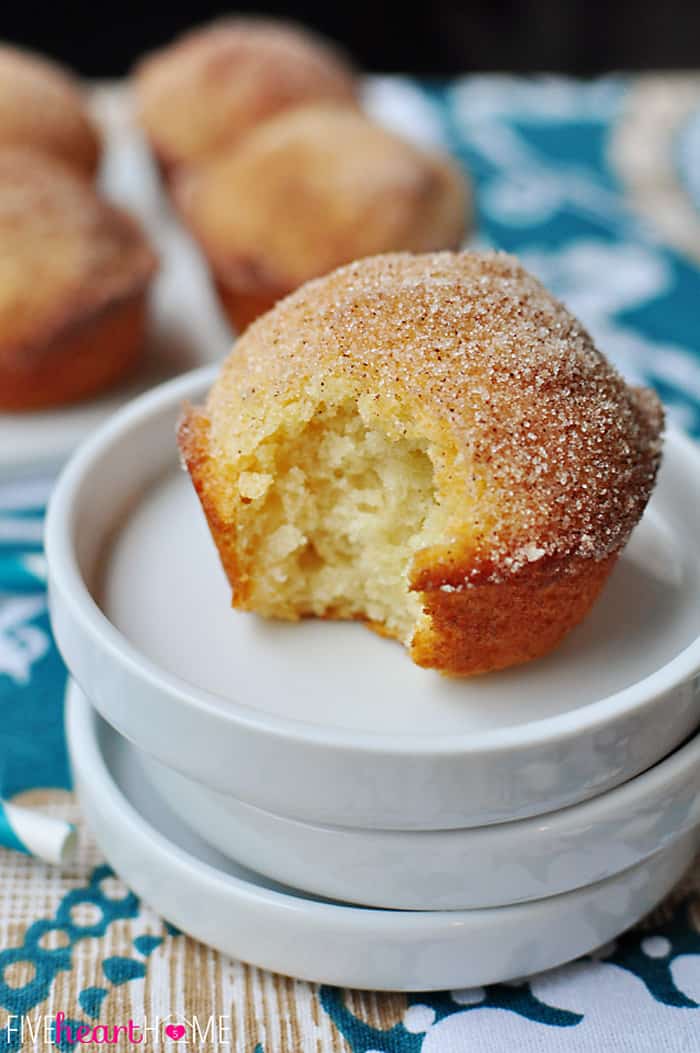 When I make these puffs these days, I do so from a recipe that I've updated for the times. The 1980s version of the recipe from my childhood included the original ingredients of shortening and margarine. Seeing as how I'm a big fan of real butter, that substitution was hardly a stretch. I also prefer to decrease or even omit the nutmeg (I know…sacrilege!) because I find it a tad bit overpowering. But if you're a nutmeg fan, including it is much more authentic to the original recipe, and if you have access to freshly ground nutmeg, all the better. Finally, I think that most baked goods benefit from a nice dose of vanilla, so I added some of that as well.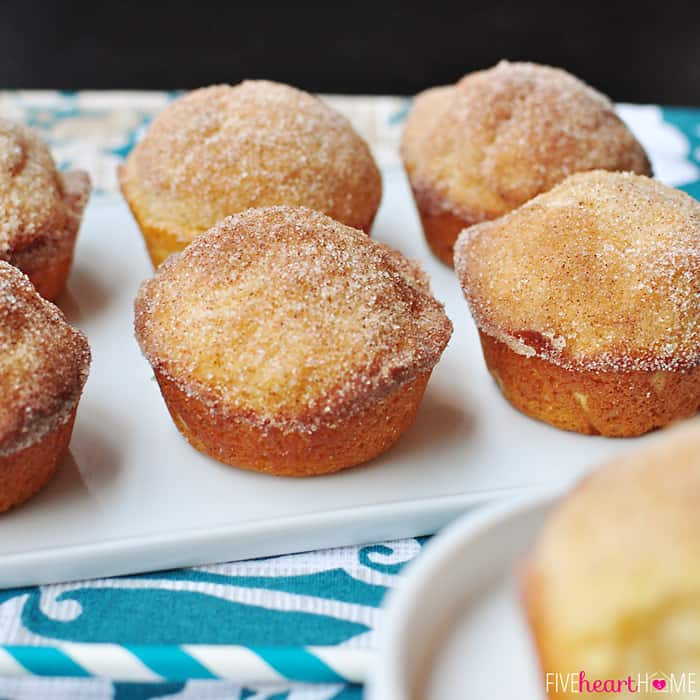 These delightful muffins are perfectly acceptable at room temperature, but they are heavenly when eaten fresh and still warm from the oven. And I grew up enjoying them with just the tops dredged in butter and cinnamon sugar, but you could certainly dunk and roll the whole muffin so that every bit of its surface is covered in cinnamon and sugar bliss. You could also bake these up as mini muffins, in which case I would definitely coat them all the way around and subsequently pop them in my mouth like donut holes.
Hmmm…I might just have to try that later.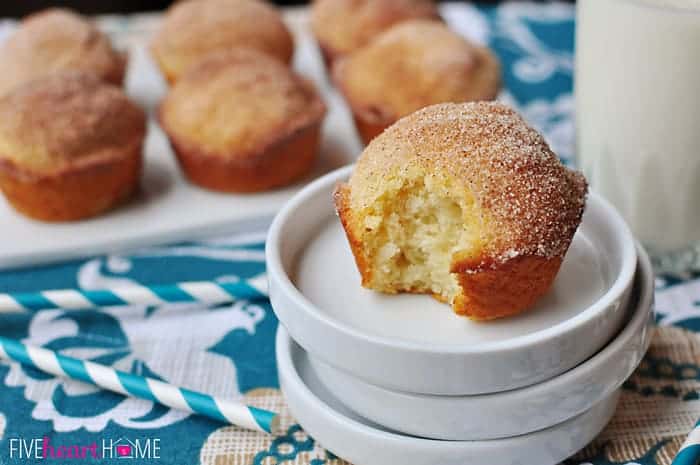 So whether you're wanting to surprise your kiddos/overnight house guests with a special breakfast treat, or you're on the search for a yummy addition to your brunch menu, or you're considering a new and tasty holiday morning tradition, look no further than French Breakfast Puffs! Because take it from me…if Betty Crocker has been wrong for all of these decades, then I don't want to be right.
Tender vanilla muffins are drenched in melted butter and dipped in cinnamon sugar for a sweet and crunchy coating that makes breakfast time a treat!
Ingredients
3 cups flour
1 tablespoon baking powder
1 teaspoon salt
1/4 teaspoon nutmeg (optional)
2/3 cup butter, at room temperature
1 cup sugar
2 eggs, at room temperature
1 cup milk, at room temperature
1 teaspoon pure vanilla extract
FOR THE TOPPING:

1/3 cup melted butter
3/4 cup sugar
1 1/2 teaspoons cinnamon
Instructions
Preheat oven to 350°F. Generously grease muffin cups with butter.
In a medium bowl, whisk together flour, baking powder, salt, and nutmeg. In a large bowl, use an electric mixer to beat together softened butter and sugar until light and fluffy. Blend in eggs until well incorporated. Slowly mix in flour mixture, alternating with milk, until all ingredients are blended. Stir in vanilla.
Divide batter between muffin cups so that they are about 2/3 full. Bake until edges are starting to turn golden and a toothpick inserted in center comes clean, about 20 to 25 minutes.
While muffins are baking, pour melted butter in a bowl. Mix sugar and cinnamon together in another bowl. As soon as muffins are done, allow them to cool for just a minute or two before turning them out of the pan. Dip the top of each muffin in butter, allowing it to soak for about 10 seconds, and then press it into the cinnamon sugar mixture until generously coated. Serve warm.
Notes
Instead of only dipping the tops, you may drench the entire puff in butter and roll in cinnamon sugar until the whole surface is coated. In this case, you will need additional melted butter and cinnamon-sugar mixture.
If you choose to make these as mini muffins, they will probably take 12 to 14 minutes to bake.
https://www.fivehearthome.com/french-breakfast-puffs/
https://www.fivehearthome.com ~ All recipes and images on Five Heart Home are copyright protected. Please do not use without my permission. If you would like to feature this recipe, please rewrite the directions in your own words and give proper attribution by linking back to this blog.
Adapted from Betty Crocker

Healthier breakfast ideas… 😉
Overnight Oats, 3 Ways!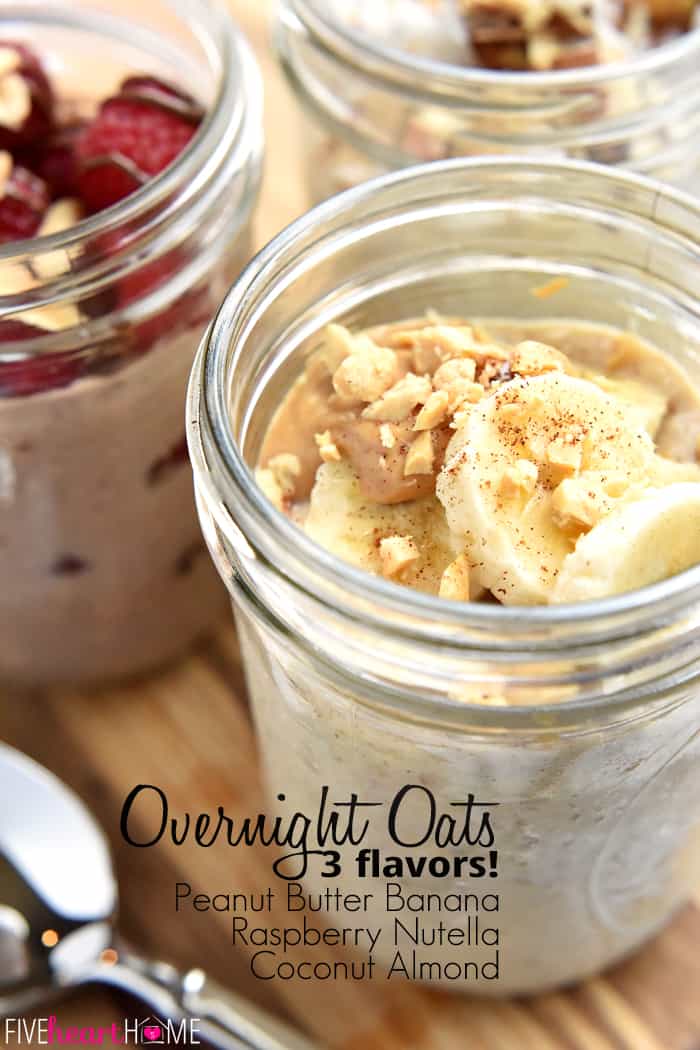 Homemade Whole Wheat Waffle Mix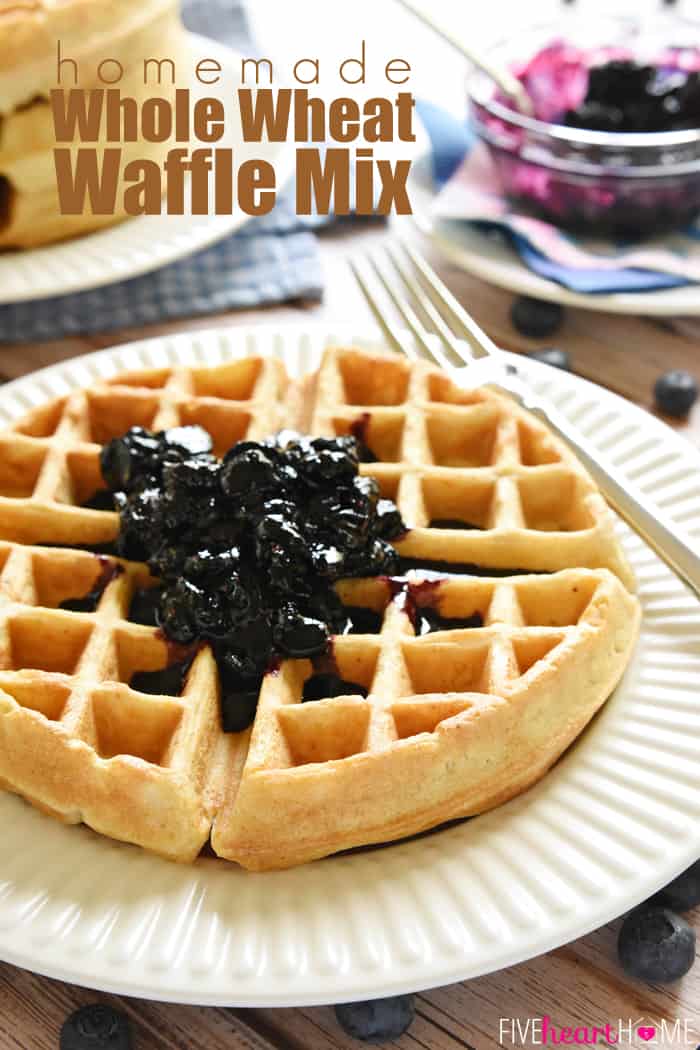 Oatmeal Spice Muffins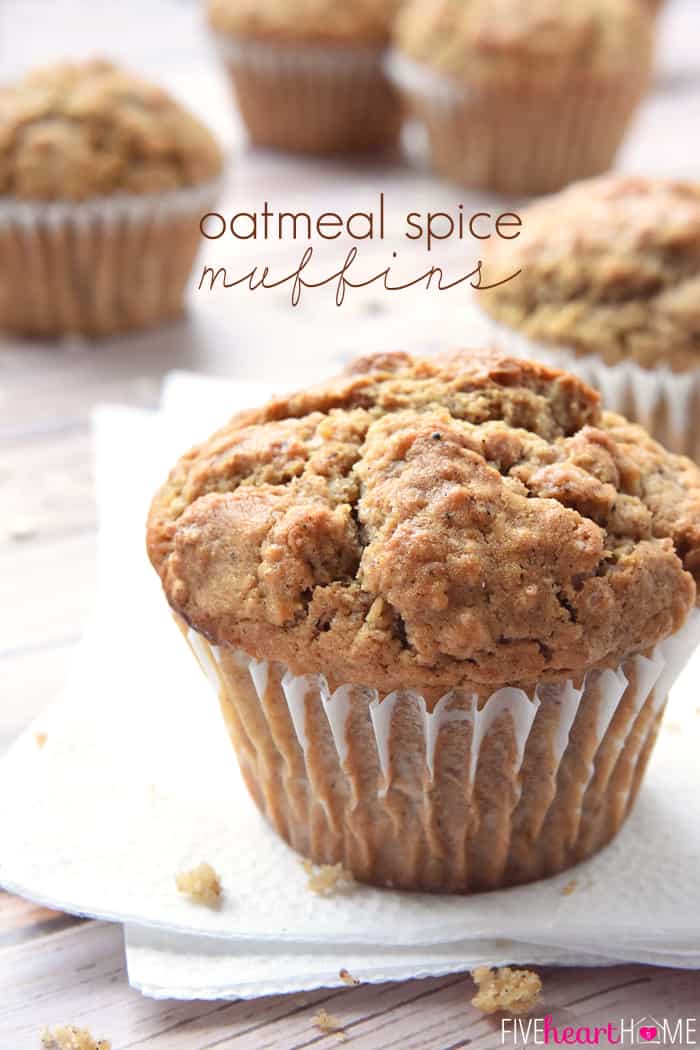 {Overnight} Slow Cooker Apple Pie Steel-Cut Oatmeal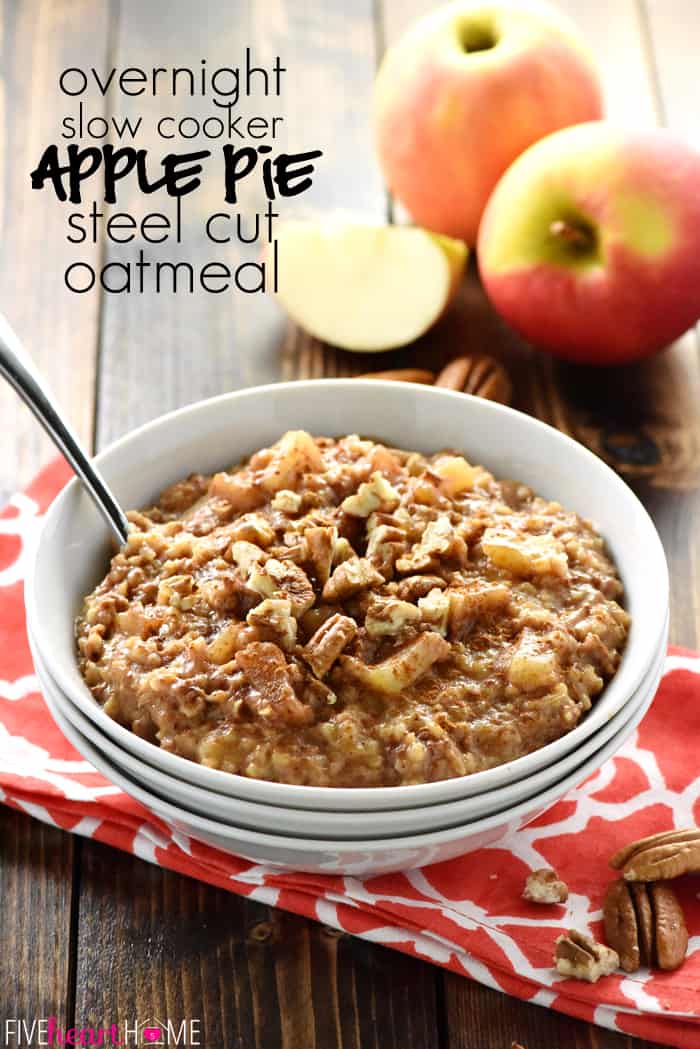 Strawberry Shortcake (Healthy Oat) Smoothie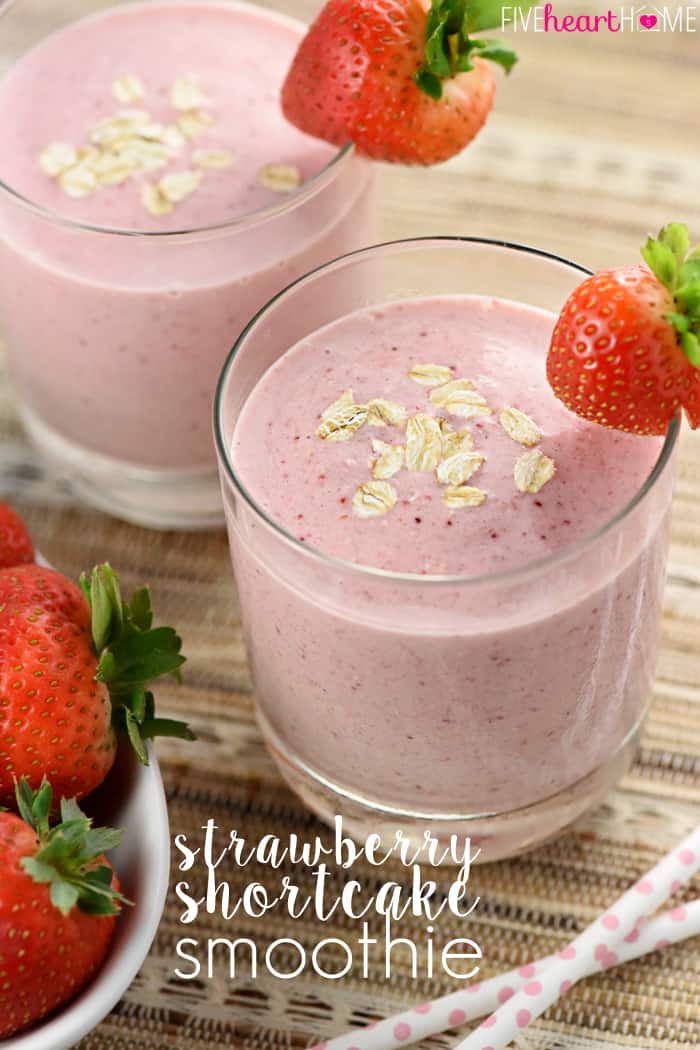 Wholesome Breakfast Cookies