Fresh asparagus spears are coated in a mixture of grated Parmesan and panko breadcrumbs and baked until crispy and golden brown for an addictive, healthy, "asparagus fries" side dish or snack.

The other day in the grocery store, my 5-year-old spied a display of asparagus and begged me to buy a bundle of it. Not one to argue with any child-o-mine who enthusiastically requests a green vegetable, I obliged. Now, I typically pan sautée or roast my asparagus. But once we got home, I decided to try a new method of cooking it, in hopes of convincing the 7-year-old and 2-year-old to sample it as well. And thus, this Parmesan Panko Asparagus was born!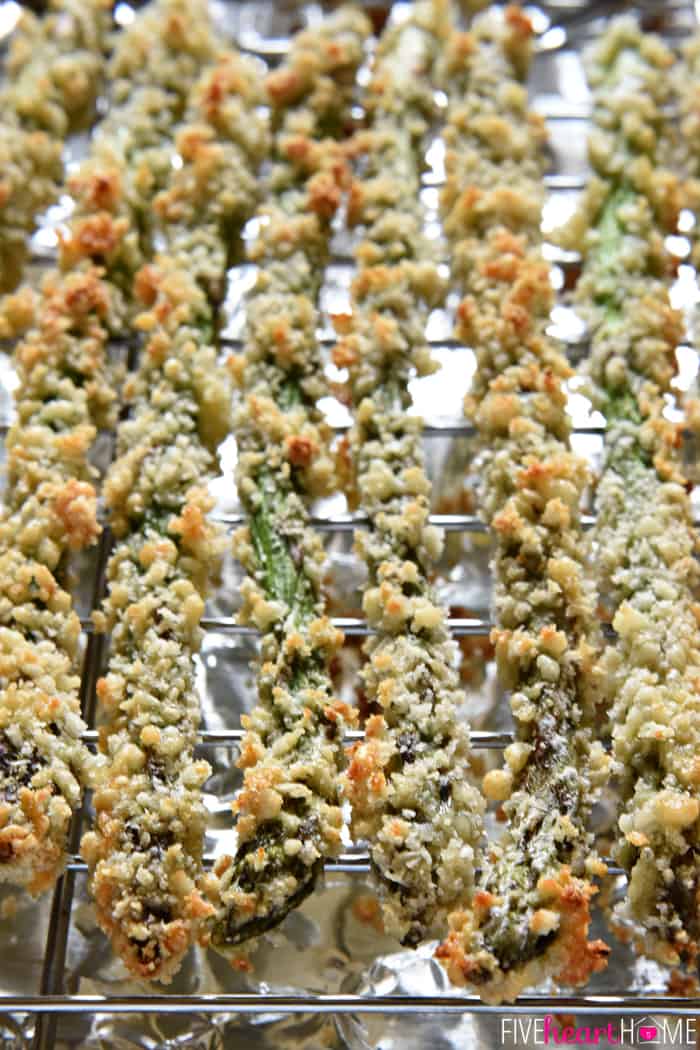 This recipe is actually akin to Asparagus Fries, with each piece boasting a crunchy, golden coating and a tender interior. The asparagus spears are dredged in seasoned flour, eggs, and a mixture of grated Parmesan and crispy panko bread crumbs, arranged on a rack, and then roasted in the oven at a high temperature for around 10 minutes. The result is a flavorful, wonderfully textured side dish or snack that's actually oven-baked and healthy, despite tasting fried.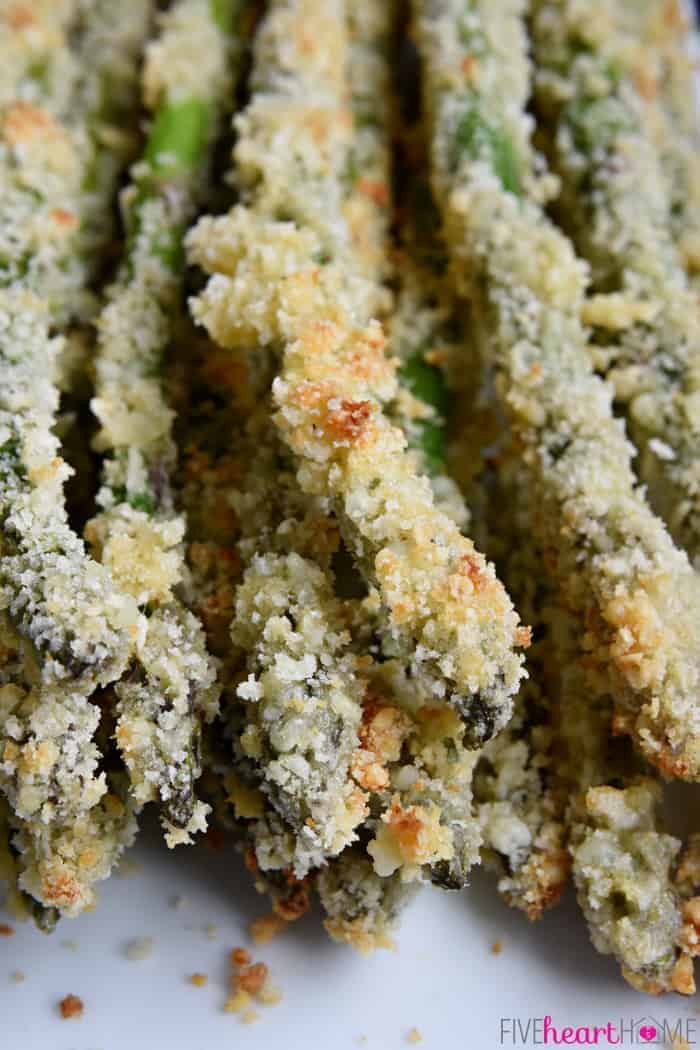 My kids enjoyed dipping their asparagus spears in ketchup, à la regular French fries, because that's the way we roll around here. However, I can think of lots of alternative dipping sauces — from garlicky aïoli to lemony Hollandaise to creamy horseradish — that would be yummy. Or just enjoy these babies sans sauce! They're plenty flavorful perfectly plain and straight out of the oven.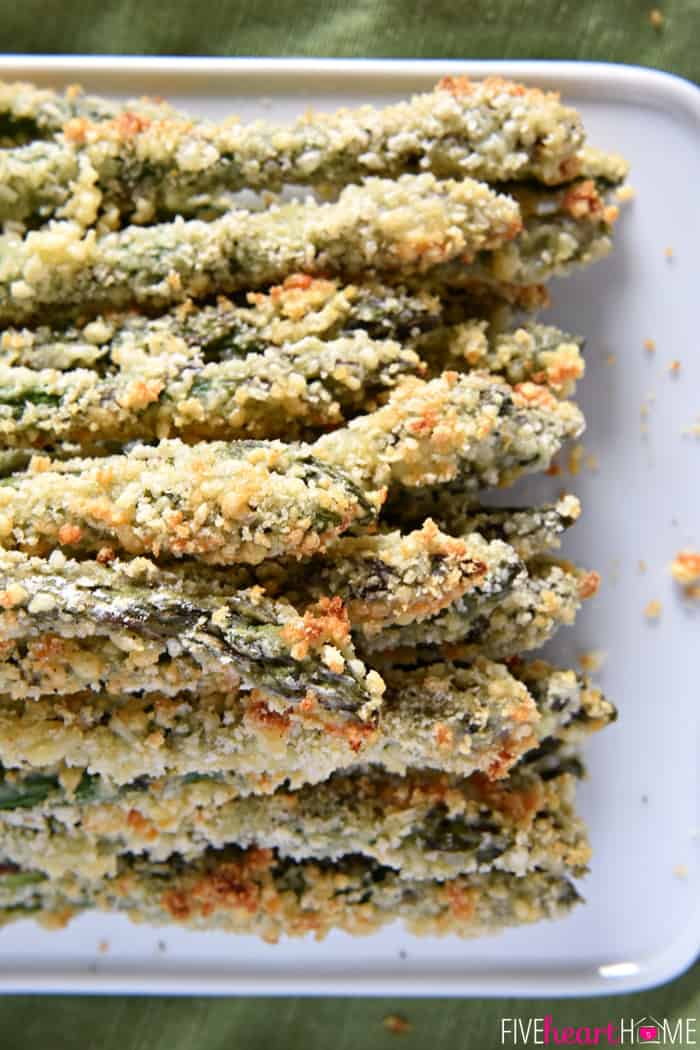 I have to admit that I often get stuck in a rut when it comes to serving my family veggies. So it's nice to come up with a new recipe every so often that's a little bit different, easy to make, and downright delicious. Whether you're a fan of asparagus or about to become one thanks to this recipe (ha), Parmesan Panko Asparagus would be a perfect side dish to add to your rotation all spring and summer long. I think these spears would be tasty alongside burgers, grilled grub, steak, baked chicken, pork chops…the sky's the limit! Hope y'all love this new twist on asparagus. 🙂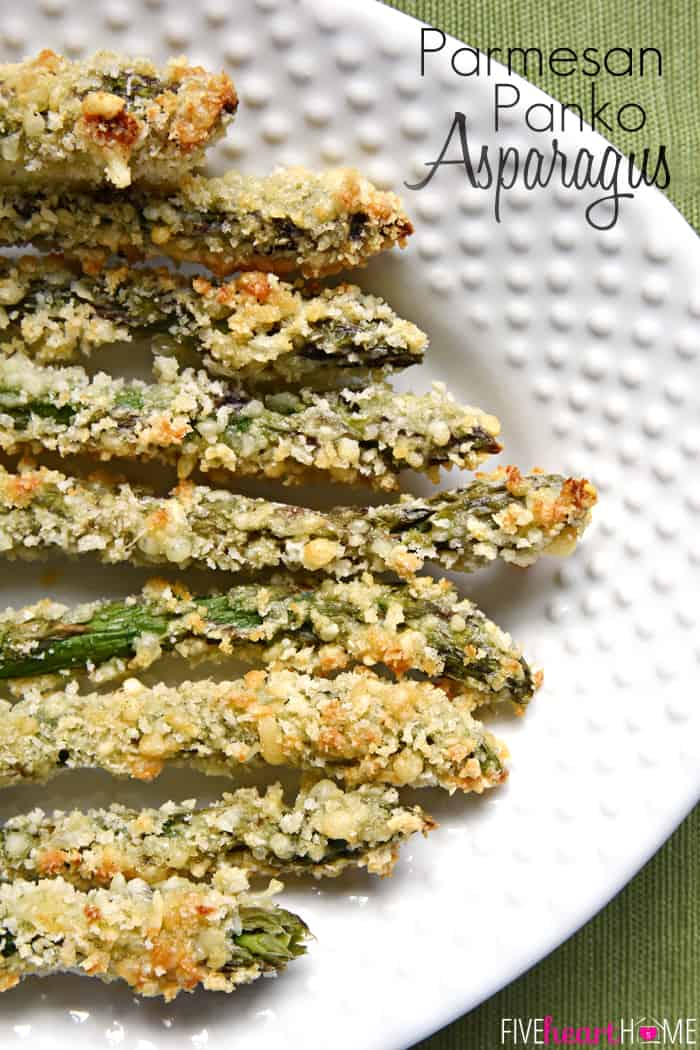 Fresh asparagus spears are coated in a mixture of grated Parmesan and panko breadcrumbs and baked until crispy and golden brown for an addictive, healthy, "asparagus fries" side dish or snack.
Ingredients
1/2 cup all-purpose flour
2 eggs
1 teaspoon garlic salt, divided
Freshly ground black pepper
3/4 cup panko bread crumbs
1/2 cup freshly grated Parmesan cheese
1 pound asparagus (of medium thickness)
Instructions
Arrange oven racks to that they are in the center and second-lowest positions. Preheat oven to 425°F. Line a 13- by 18-inch sheet pan with aluminum foil and top with a wire rack.
Place flour in a shallow dish. Season with 1/2 teaspoon garlic salt and a generous amount of black pepper; whisk to combine. In a second shallow dish, beat eggs and season with remaining 1/2 teaspoon garlic salt and more black pepper. Mix together panko and Parmesan in a third shallow dish.
Wash asparagus and trim off the tough ends. Working with a few pieces at a time, dredge in flour, then coat with eggs, and roll in panko/Parmesan mixture. Arrange asparagus on wire rack-topped baking sheet so that there's a little bit of space between each piece.
Place baking sheet on the middle rack in the oven and bake for 7 minutes. Move baking sheet to the 2nd lowest rack and bake for 3 to 5 minutes more, or until asparagus are crispy and golden. Serve immediately.
Notes
Choose asparagus of average circumference for this recipe. If your asparagus is too thin, it will overcook and become mushy. If your asparagus is too thick, it won't adequately soften by the time the coating has browned.
Cooking the asparagus on a rack set over a sheet pan, and moving the pan to a lower rack once almost done, will allow the asparagus to crisp up on all sides without burning on the top.
https://www.fivehearthome.com/parmesan-panko-baked-asparagus-fries-recipe/
https://fivehearthome.com ~ All recipes and images on Five Heart Home are copyright protected. Please do not use without my permission. If you would like to feature this recipe, please rewrite the directions in your own words and give proper attribution by linking back to this blog.
Adapted from Damn Delicious
More spring & summer sides…
Roasted Asparagus with Brown Butter Pecans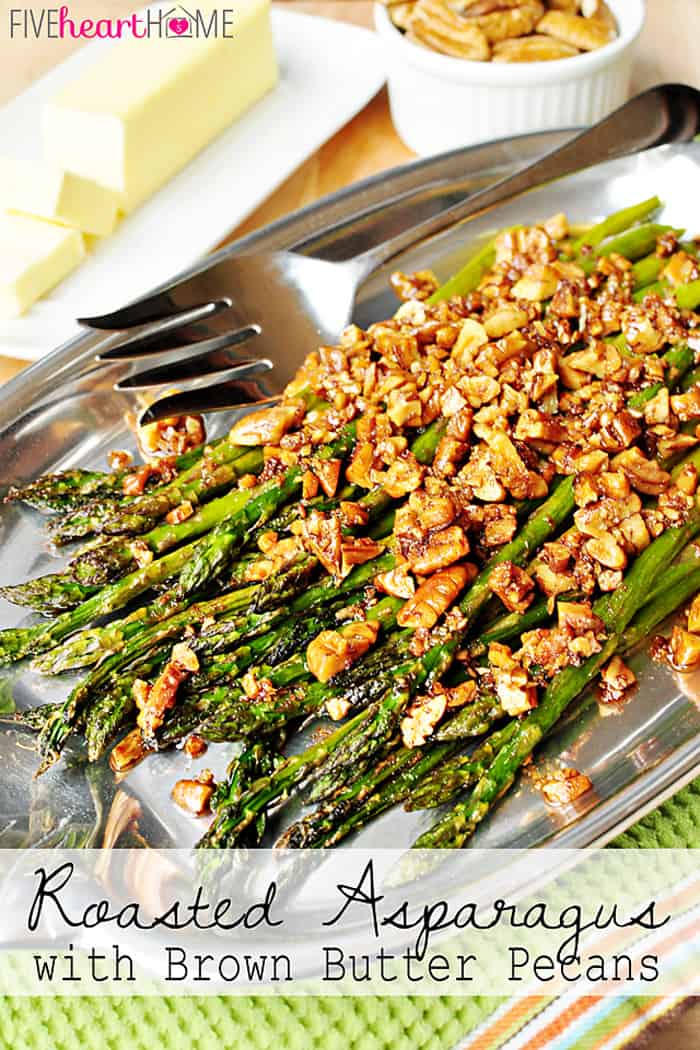 Carrot Apple Slaw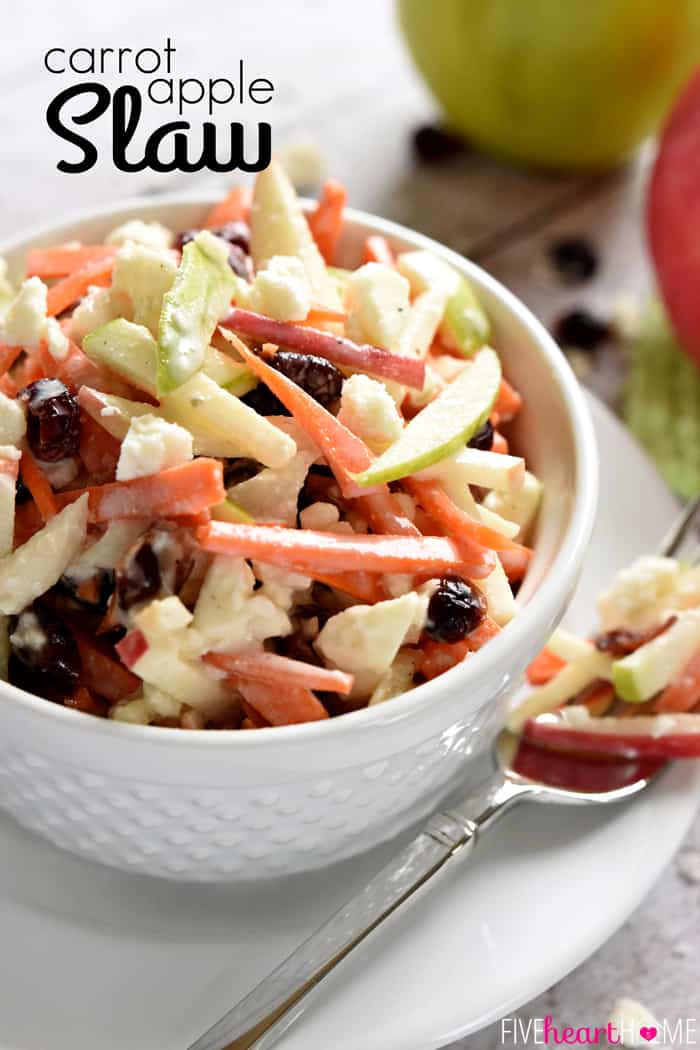 Balsamic Roasted Tomatoes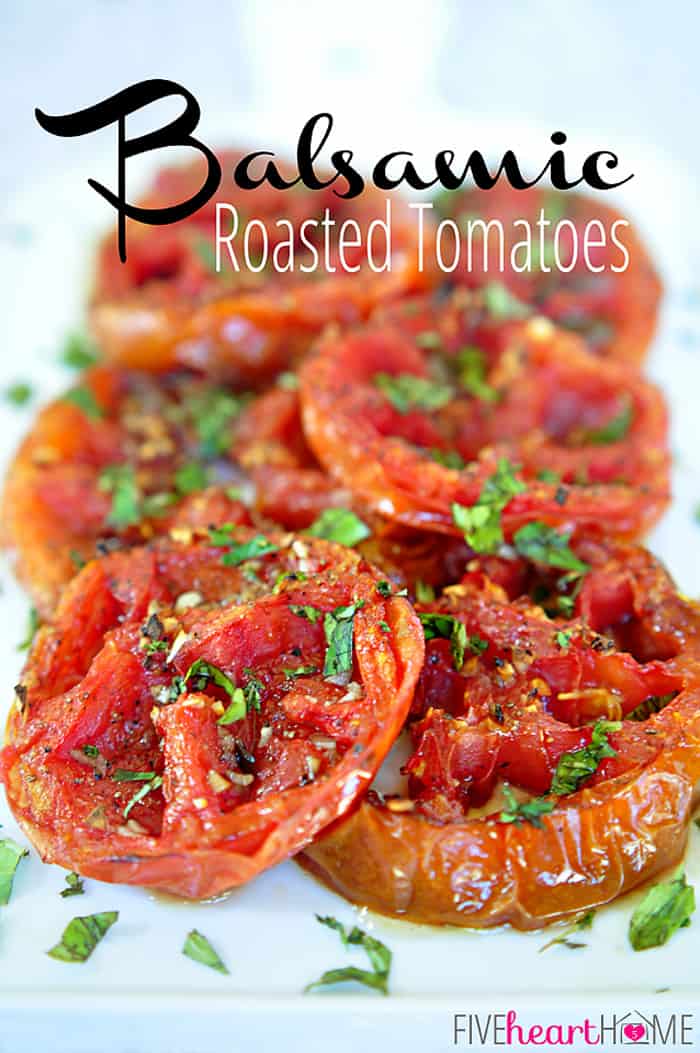 Tortellini Pasta Salad with Tomatoes, Basil, & Fresh Corn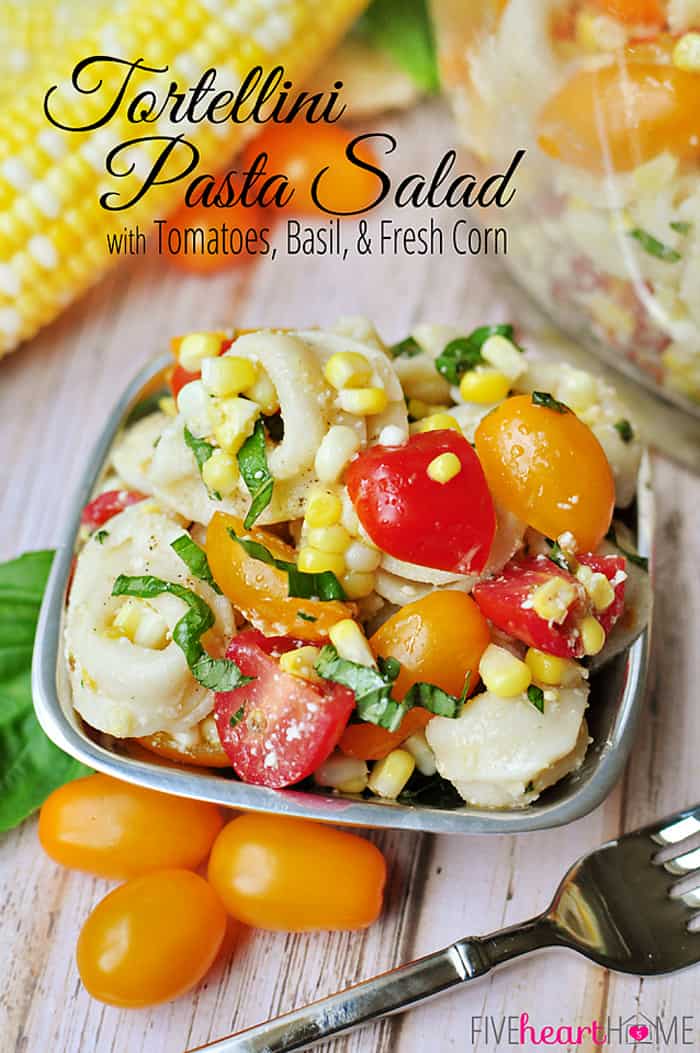 Spring Salad with Mixed Berries, Candied Almonds, & Honey Citrus Vinaigrette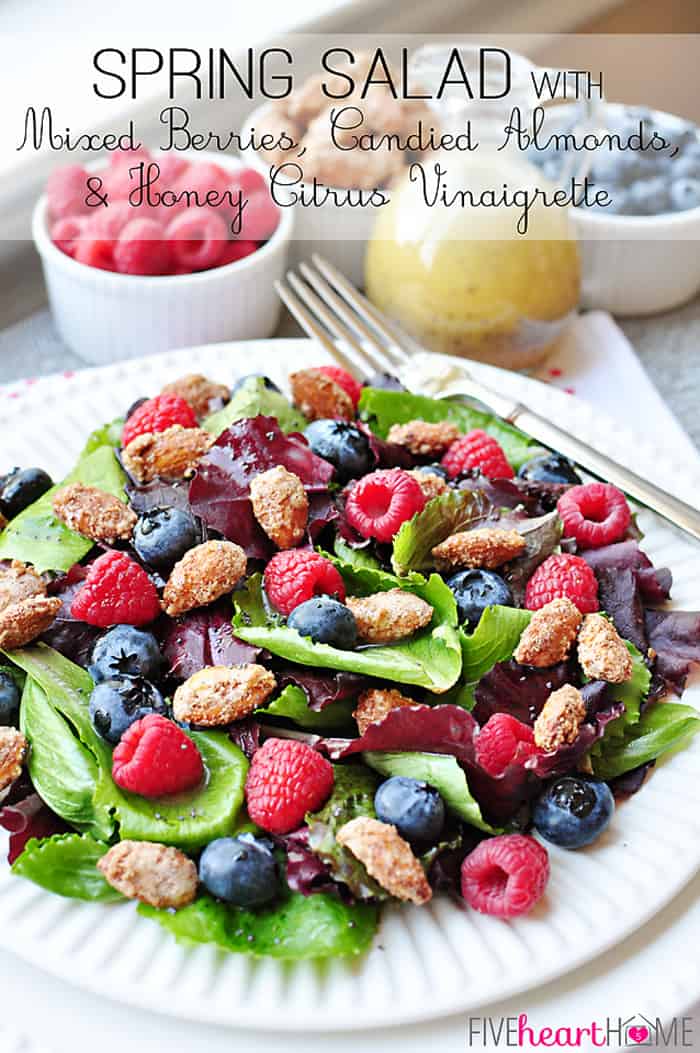 63