Studded with almonds and oozing with fresh berries, Blackberry Upside-Down Almond Skillet Cake is a delicious summer twist on the popular pineapple dessert!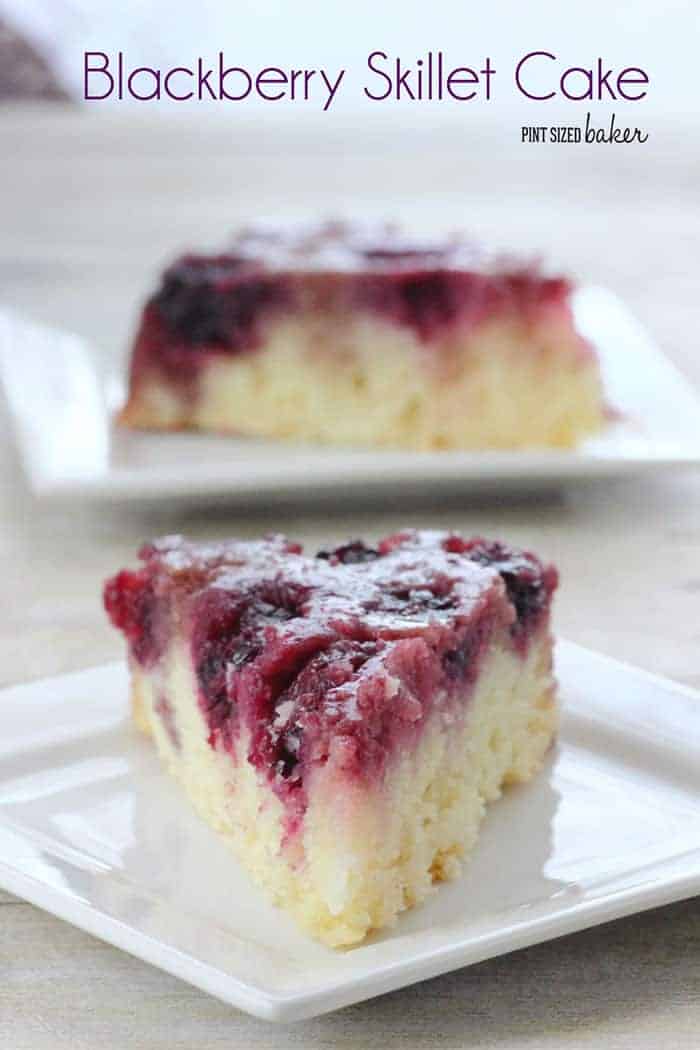 * * * * * * * * * *
Welcome back to our Summer Guest Post Series, where every Friday this summer, a different talented food blogger stopped by to share a mouthwatering recipe!

Can you believe it? Summer is coming to an end and today marks the last week of our Summer Guest Post Series! We're closing out the series with a bang thanks to a visit from Karyn of Pint Sized Baker! Karyn shares glorious baked treats over on her site, from cookies, brownies, cupcakes, and cake, to cake pops, pies, smoothies, frozen treats, and more! And as if that's not enough, she helps organize and run a popular Online Blog Conference and she somehow finds time for a second blog, Dieter's Downfall, where she breaks down the steps for a decadent dessert into three days. Whew! It makes me tired just typing all of that.

Before we get on to the recipe, I just wanted to extend a HUGE thank you to Karyn and to ALL of my dear blogging friends who participated in this Summer Guest Post Series. Between packing, moving, living in-limbo between houses, and traveling to Europe to visit family, I couldn't have maintained my blog (or my sanity!) this summer without their generous and fabulous guest posts. I hope that y'all have enjoyed getting to know these talented ladies and that you've found some new blogs to follow! Finally, thank YOU, dear readers, for your patience and understanding when life sometimes gets in the way of this little food blog o' mine. 😉

* * * * * * * * * *
Hi everyone! I'm Karyn from Pint Sized Baker. I made y'all an amazing Blackberry Upside-Down Almond Skillet Cake to enjoy. This is a quick and easy dessert for any day of the week. The entire family will enjoy this dessert and it's the perfect treat for guests.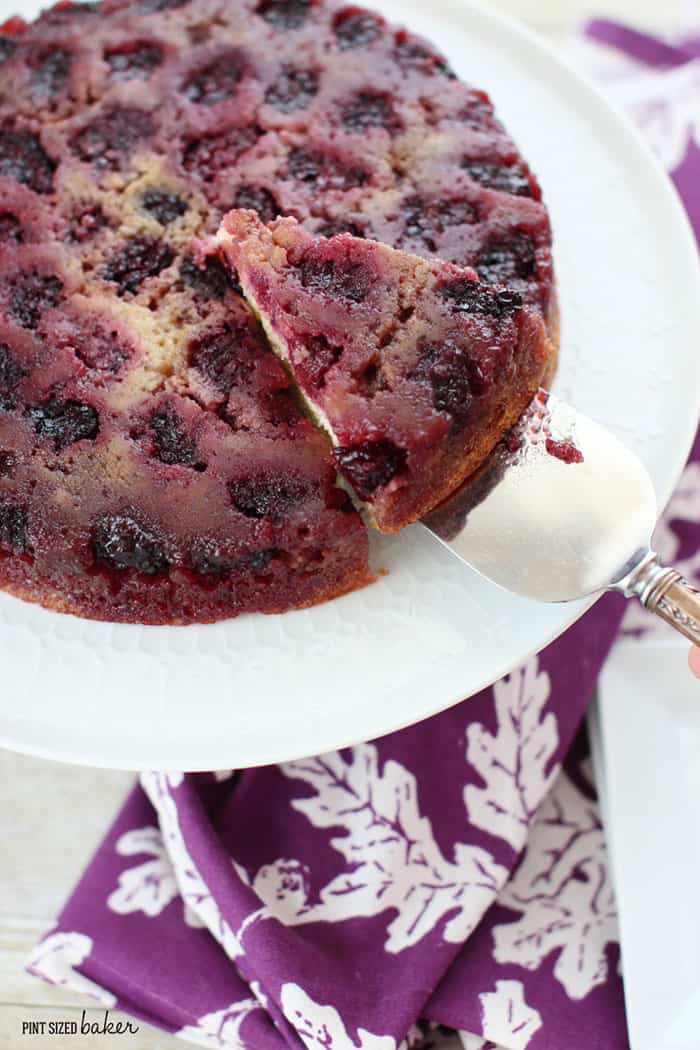 Blackberry Upside-Down Almond Skillet Cake
Studded with almonds and oozing with fresh berries, Blackberry Upside-Down Almond Skillet Cake is a delicious summer twist on the popular pineapple dessert!
Ingredients
1/4 cup butter
1 cup + 2 tablespoons sugar
3 eggs
1/2 teaspoon almond extract
1 1/2 cups cake flour
1 teaspoon baking powder
1/4 teaspoon salt
1/2 cup + 2 tablespoons whole buttermilk
2/3 cup sliced almonds
1/4 cup butter, melted
3/4 cup light brown sugar, divided
1 pint fresh blackberries
Instructions
Preheat your oven to 350°F and spray a 10-inch skillet with nonstick spray with flour.
Beat the butter until creamy. Add the sugar and beat until fluffy. Add the eggs and almond extract and beat to combine. Gradually add in 1/3 of the cake flour, baking powder, and salt with 1/2 of the buttermilk. Mix and add 1/3 of the flour and remaining buttermilk, mix and then add the remaining flour until just combined. Stir in the almonds by hand.
Pour the melted butter into the skillet and stir in the brown sugar. Add the blackberries and pour the batter over the blackberries.
Bake for 40 to 45 minutes and test doneness with a toothpick. Let cool in the skillet for 30 minutes, then invert it onto a plate and let cool completely. Slice and serve.
https://www.fivehearthome.com/blackberry-upside-down-almond-skillet-cake/
https://fivehearthome.com ~ All recipes and images on Five Heart Home are copyright protected. Please do not use without my permission. If you would like to feature this recipe, please rewrite the directions in your own words and give proper attribution by linking back to this blog.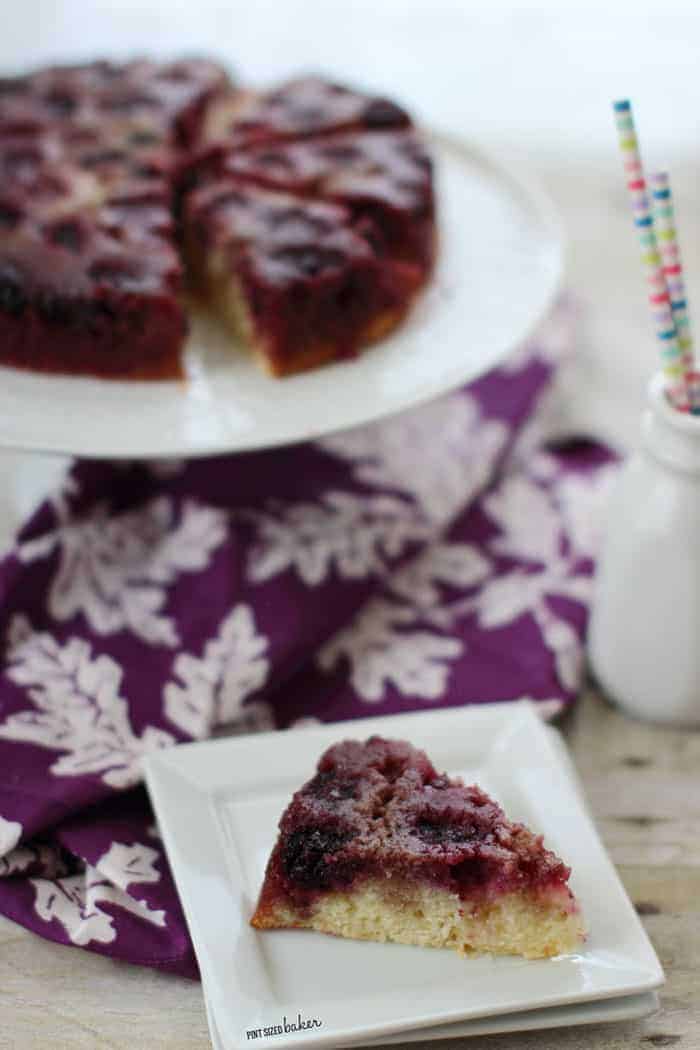 Are your kids back to school yet? Are they looking for a little more summer fun before they do? My kid is fortunate that her private school doesn't go back until after Labor Day, however that means that she's home while her friends are back at public school. Thank goodness for awesome grandparents who love summer just as much as she does!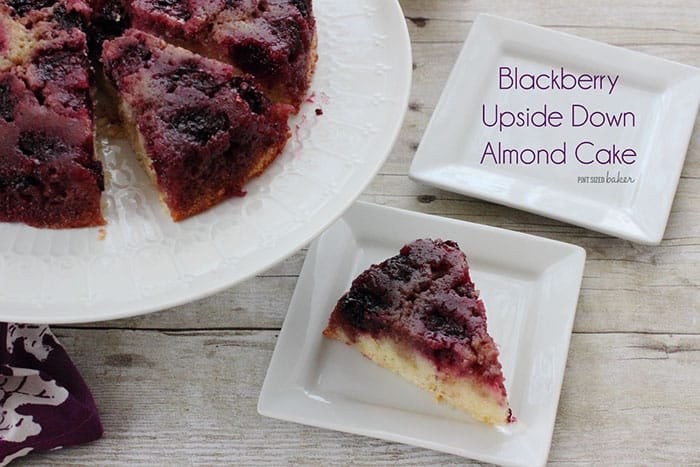 Thanks so much for having me over to take care of your blog, Samantha! I hope that you enjoyed your vacation and time away in Germany.
And I hope that you all make this dessert before the end of summer and stop by Pint Sized Baker for a few more end-of-summer desserts!
Here are a few treats you can make that are great for lunch boxes!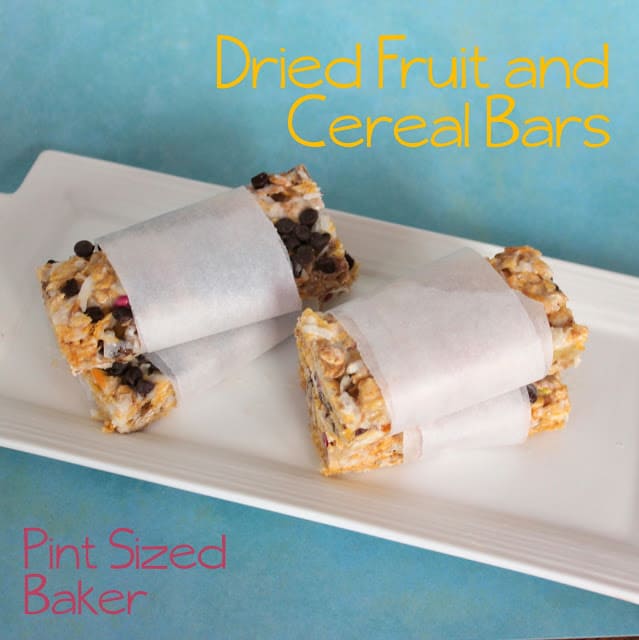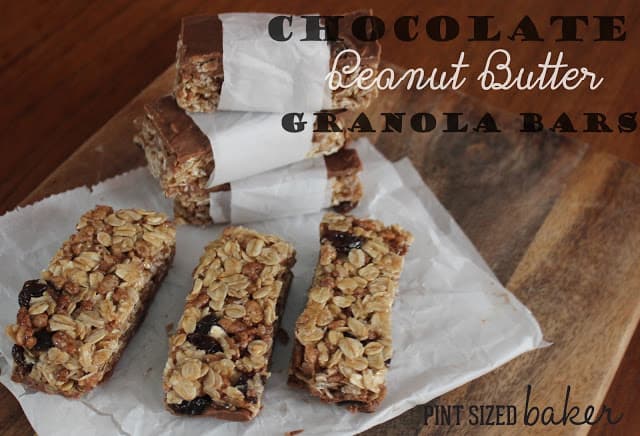 * * * * * * * * * *
Thanks again for sharing your beautiful cake with us today, Karyn! Pineapple Upside-Down Cake is one of my favorite desserts, so I LOVE trying different variations and can't wait to make yours!

More berry recipes from Five Heart Home…
Blackberry Cobbler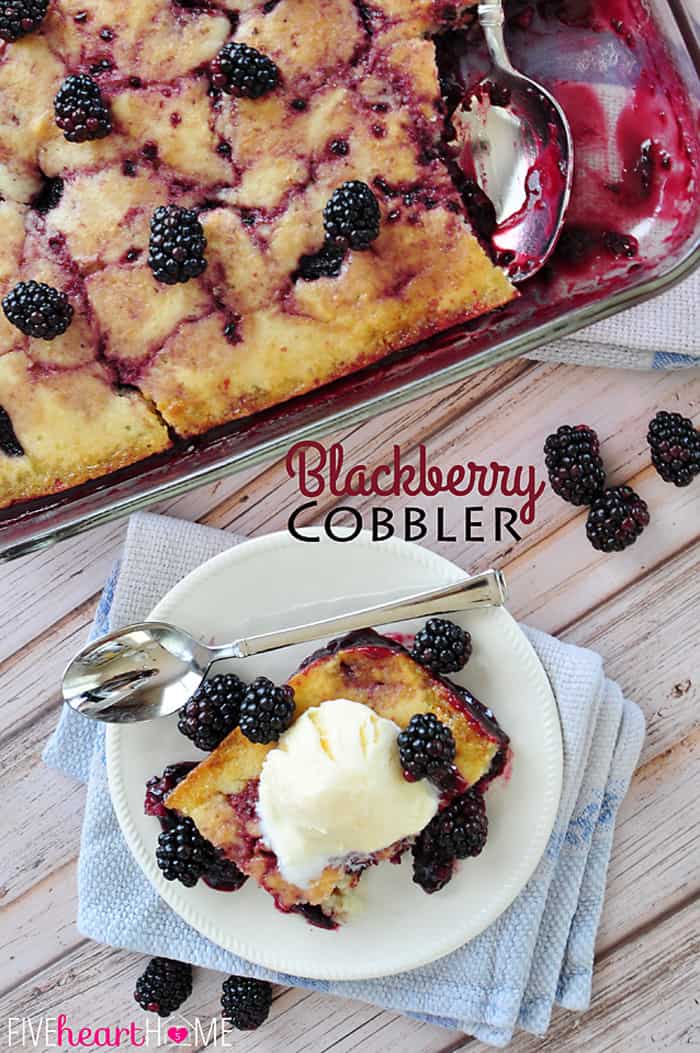 Chicken Berry Pasta Salad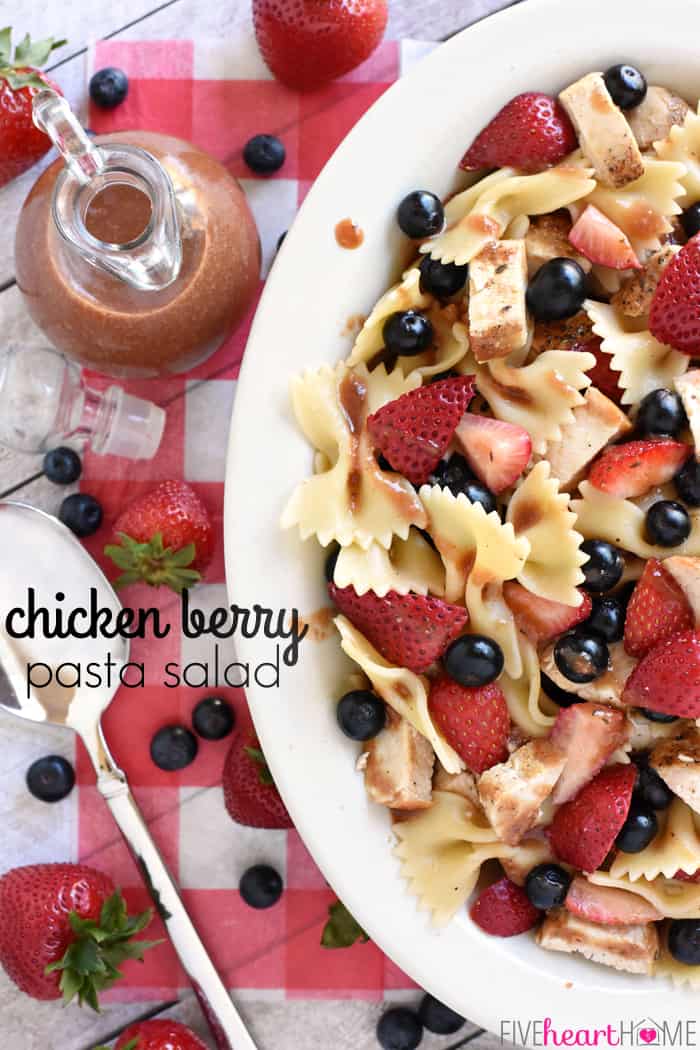 Patriotic Stuffed Strawberries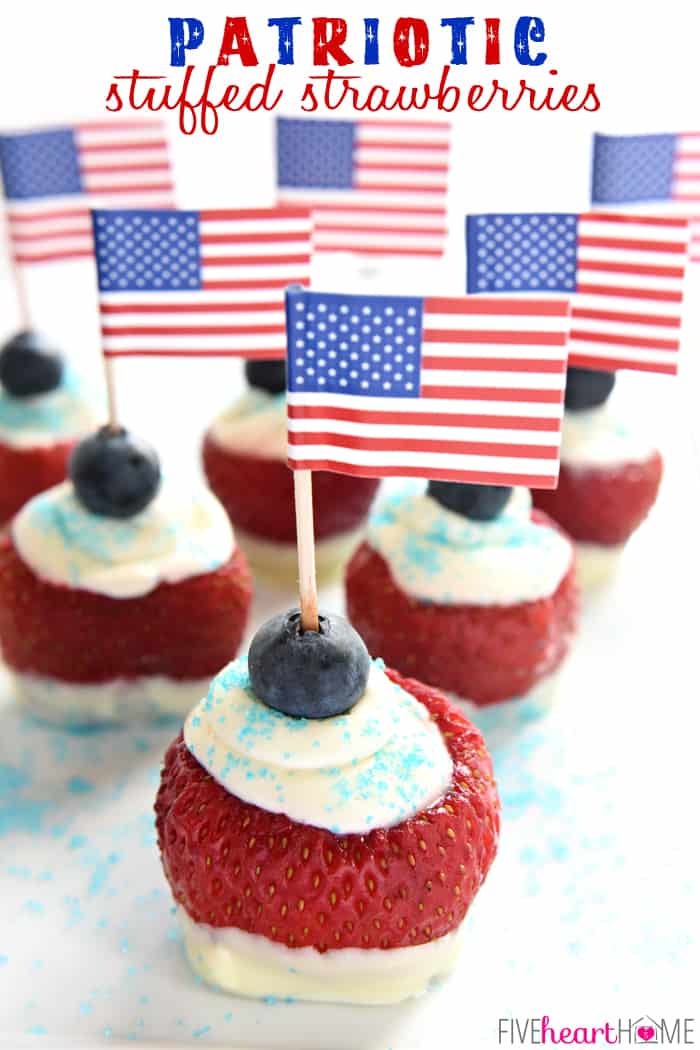 Mixed Berry Cream Cheese Muffins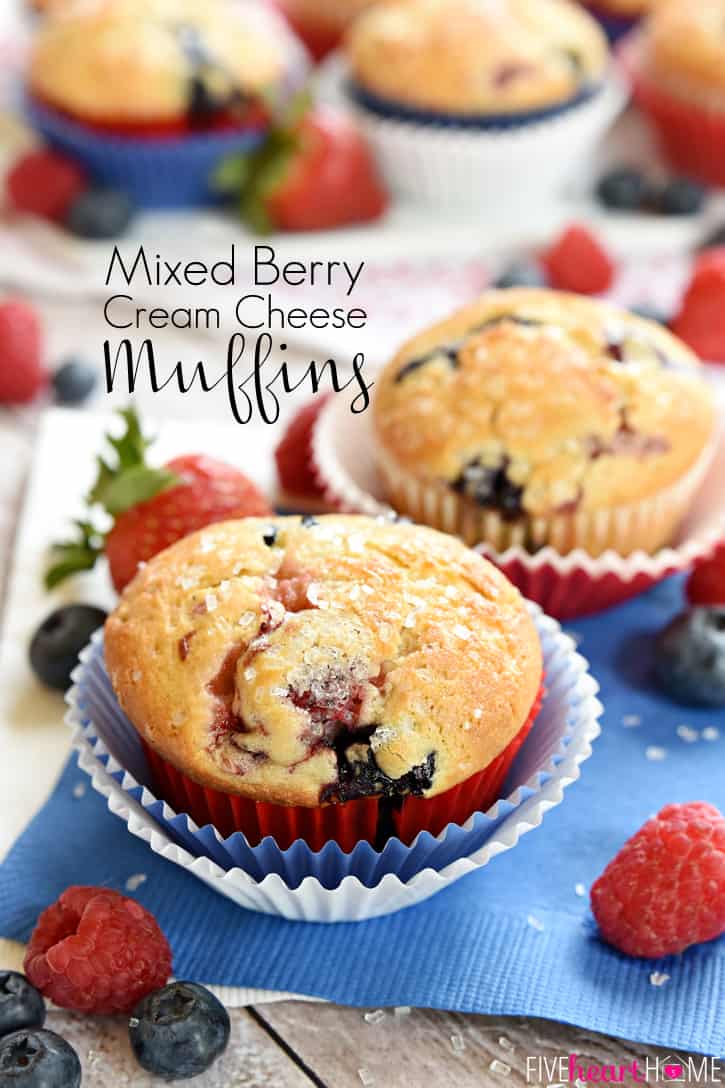 Blueberry Buttermilk Sherbet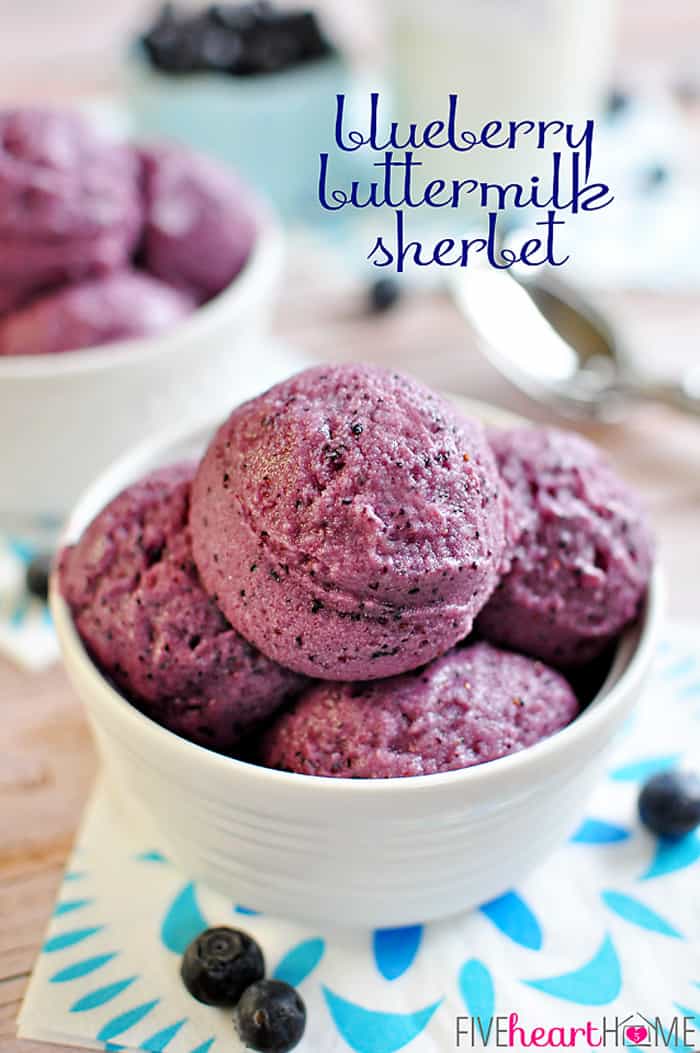 * * * * * * * * * *
Let's stay in touch!
Facebook | Google+ | Pinterest | Twitter | Instagram | Bloglovin'
Sign up to have new blog posts sent to your inbox!
I always love hearing from you! ~ samantha {at} five heart home {dot} com
128