This homemade blackberry cobbler is a simple, scrumptious dessert featuring plump, tart berries ribboning a layer of sweet, tender cake. And don't forget the vanilla ice cream!

I hope that everyone had a nice weekend! We had a pretty relaxing, low-key few days full of food and family. But just about the best part of all is that we got some rain! Texas is in a terrible drought right now, so we are overjoyed at every drop of precipitation, even if it did ruin our plans to go to the pool this weekend.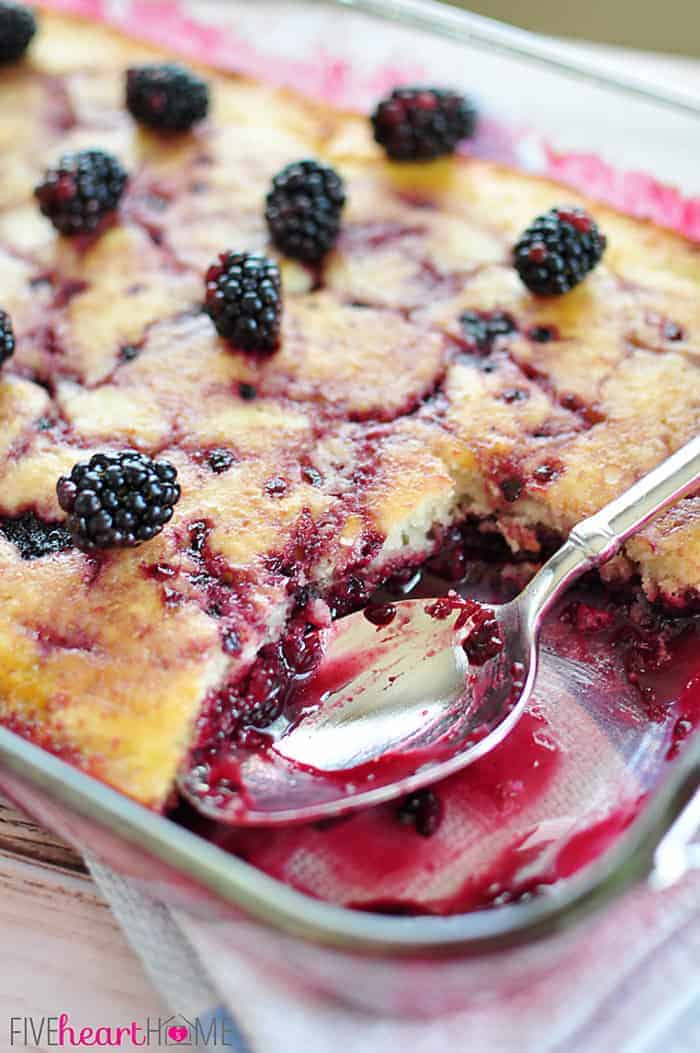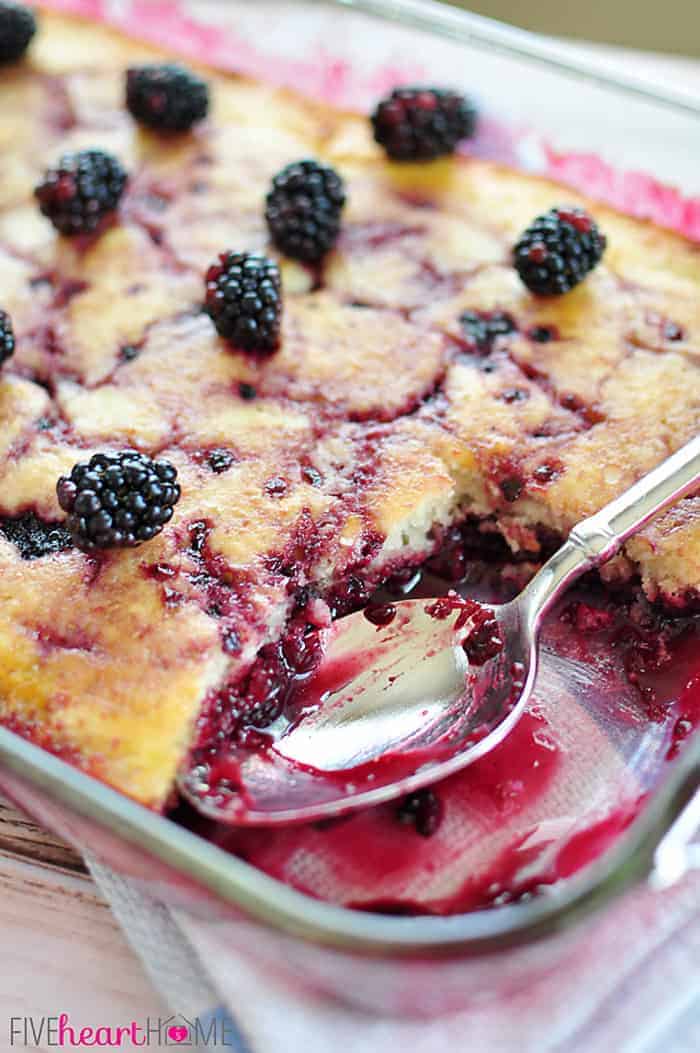 But back to the food! One of the recipes I made this weekend to celebrate the long weekend was Blackberry Cobbler. I don't know about you, but there aren't many baked desserts that bring summer to my mind more than a homemade cobbler…served warm, oozing with fruit, and topped with vanilla ice cream. I realize that different regions around the country make different versions of cobbler, and while they all involve fruit and some type of dough or batter, there are various expectations of what a cobbler should truly be. Well, I'm not here to argue technical or historical definitions, but I would venture to claim that this is a pretty common manifestation of cobbler in the south.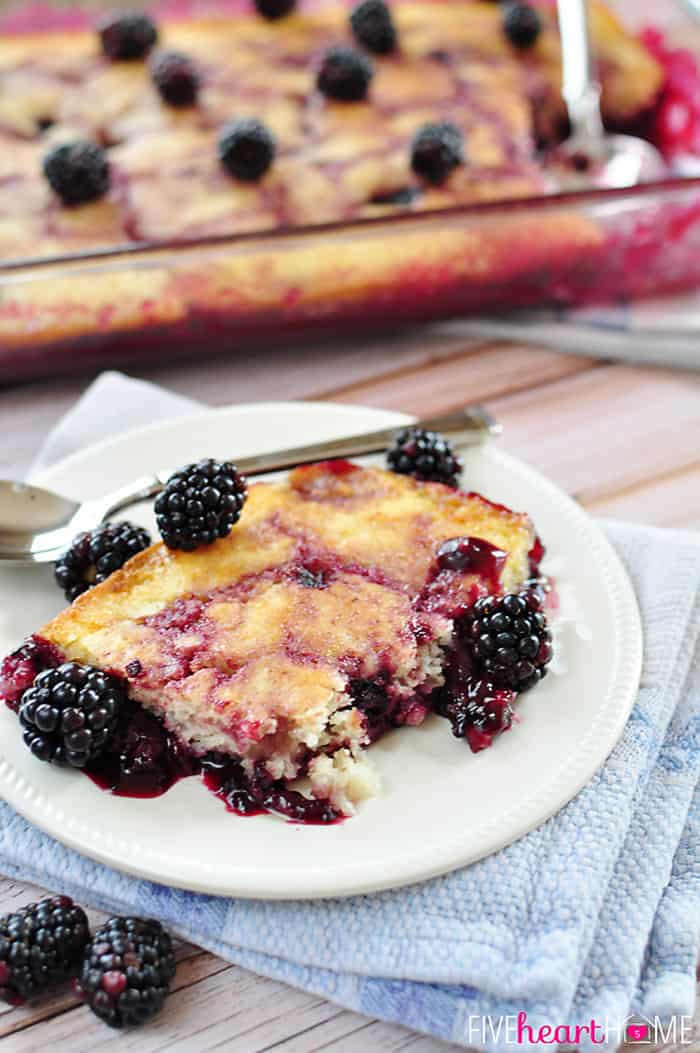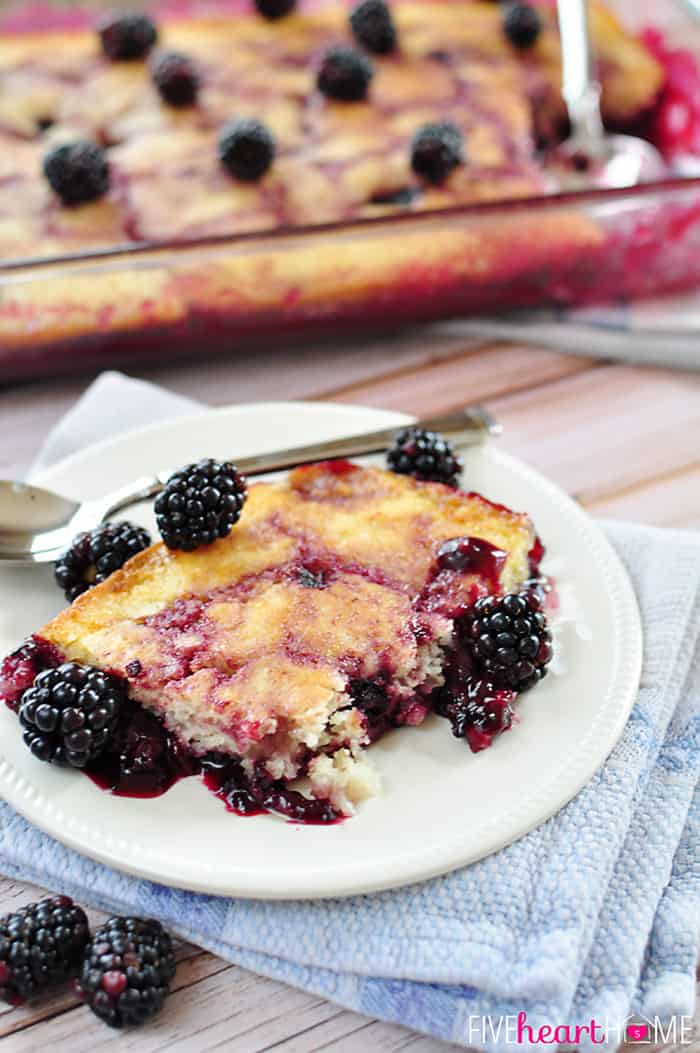 Your start with your fruit, and in Texas, that typically means peaches or blackberries, since those are abundant through the summer in these parts. Of course, when your favorite stone fruit or berry is out of season, frozen fruit makes a great substitute for fresh. To make this cobbler, simply cook your desired fruit with a simple syrup until it gets, well, syrupy. In the meantime, whip up a basic batter. Melt your butter in a baking dish, pour in the batter, and then spoon the fruit on top. The fruit will initially sink, but as your cobbler bakes, some of it will rise to the top. The result is a cake-like dessert with a gorgeous fruity layer ribboned throughout.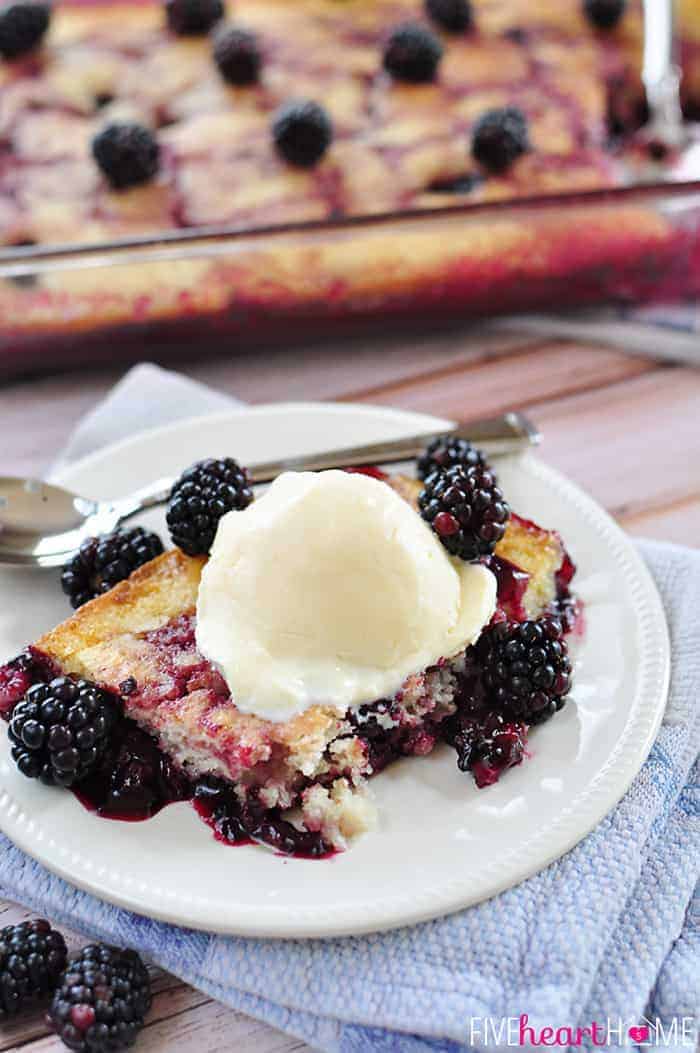 And did I mention ice cream? In my humble opinion, cobbler is best served warm (either fresh out of the oven or reheated), and it must be topped with vanilla ice cream. If you're feeling particularly industrious, homemade is even better. 😉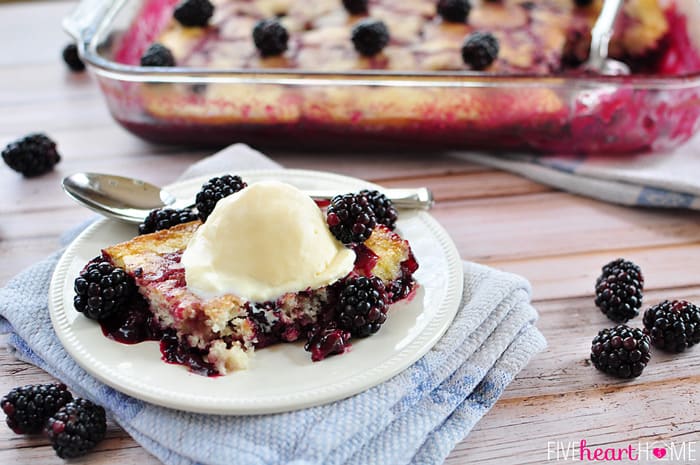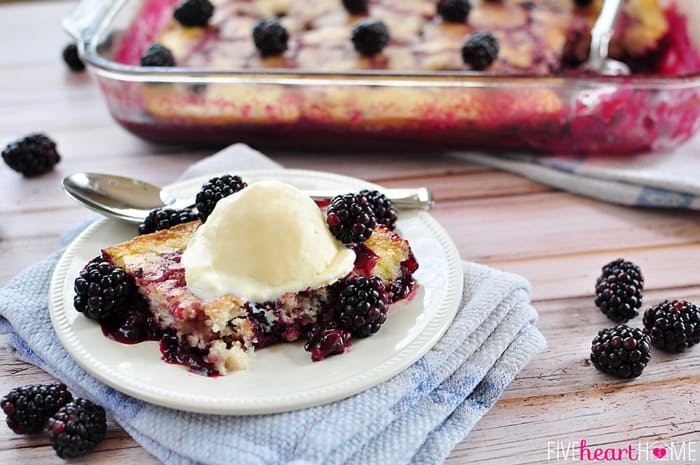 I'm not ashamed to admit that I've been known to enjoy this Blackberry Cobbler for breakfast. It's made with fruit, right? So it can't be that bad. Of course, it's easier to justify eating cobbler for breakfast than ice cream, but what's a girl to do?
Well, let me tell you what a girl does. A girl gets a carton of vanilla yogurt out of the fridge and spoons that on top of her cobbler for a perfectly acceptable breakfast variation. Brilliant, right? And, I can assure you, delicious.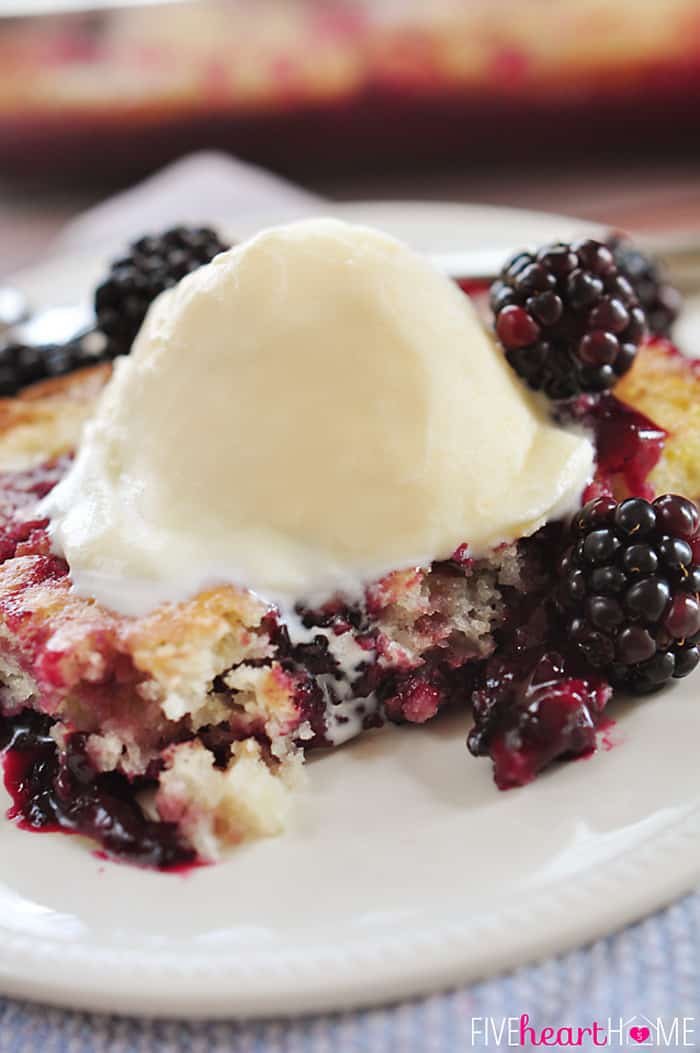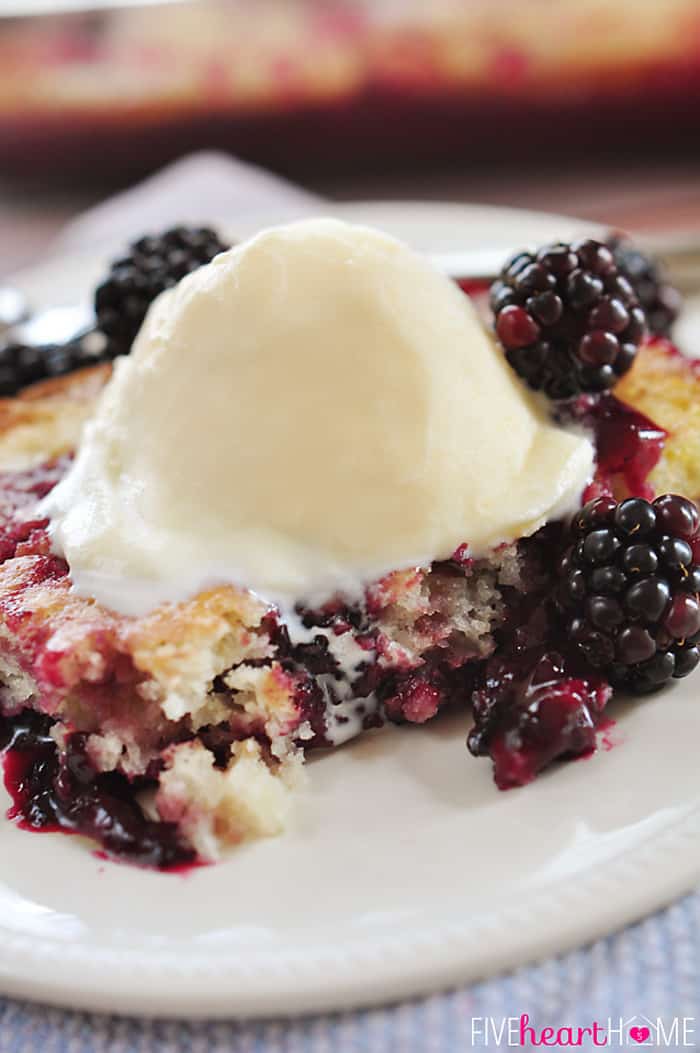 So the next time you have an occasion to make a summertime sweet treat — like perhaps this weekend? — go for this glorious Blackberry Cobbler! It's like the downhome comfort food of desserts. And rumor has it it can even double as breakfast. 😉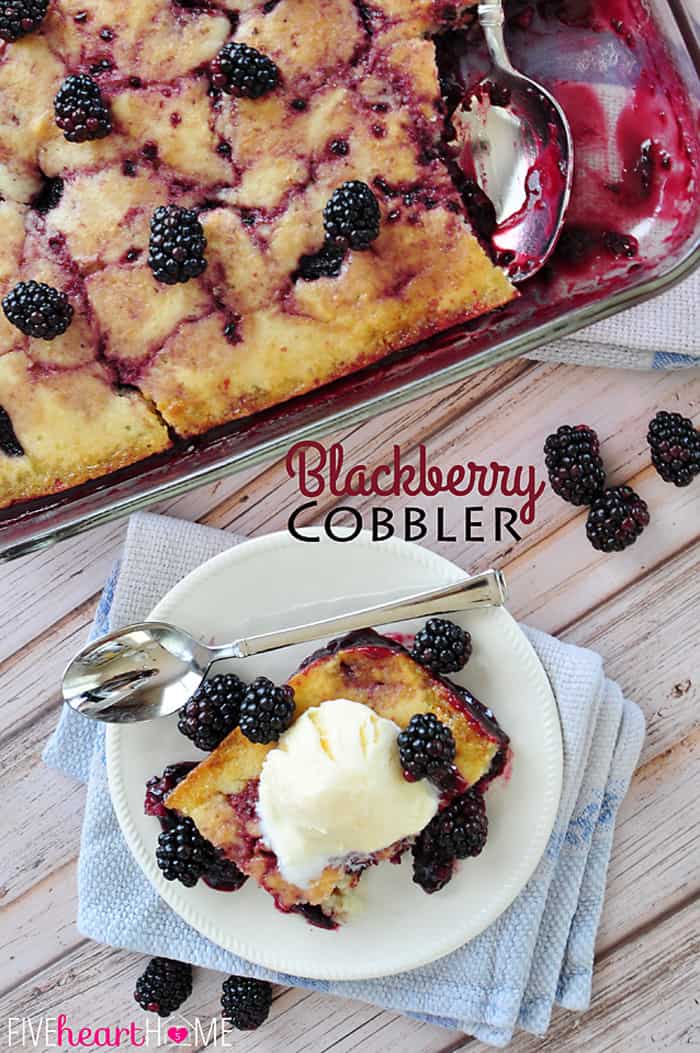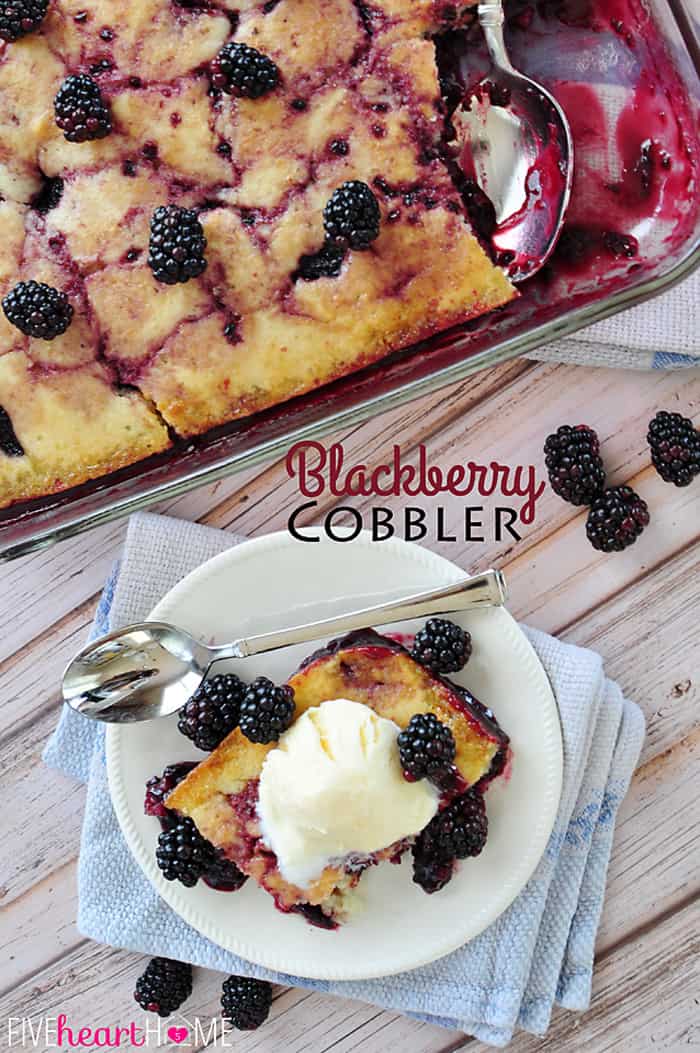 Ingredients
4 cups fresh blackberries
1 1/2 cups sugar, divided
1/2 cup water
6 tablespoons butter
1 1/2 cups all-purpose flour
2 1/2 teaspoons baking powder
1/2 teaspoon salt
1 1/2 cups milk, at room temperature
1 teaspoon pure vanilla extract
Instructions
Preheat oven to 350°F.
In a medium pot, combine blackberries, 1 cup sugar, and water. Bring to a boil, reduce heat to a simmer, and cook for 5 minutes, stirring occasionally. Remove from heat.
While blackberries are cooking, whisk together flour, remaining 1/2 cup sugar, baking powder, and salt in a large bowl. Slowly blend in milk and vanilla and mix until batter is smooth.
Put butter (sliced into 6 equal pieces) in a 9 by 13-inch baking dish and place in preheated oven for a couple of minutes to melt. Remove dish from oven and tilt so that butter evenly coats the bottom. Slowly pour batter over melted butter. Gently spoon berries and syrup evenly over batter without stirring.
Bake for 30 to 35 minutes or until cobbler is light golden brown and tests done with a toothpick inserted in the center. Serve warm with vanilla ice cream or fresh whipped cream.
Notes
A 16-ounce bag of frozen blackberries (thawed) may be substituted for fresh.
The blackberries will start to break down when they are simmered. If you prefer some whole blackberries in your cobbler, you may simmer only 3 cups of berries with the sugar and water and then stir in the remaining 1 cup of berries after removing from the heat.
Blackberries are typically pretty tart, but if you use particularly sweet blackberries, you may reduce the sugar used in the simple syrup.
https://www.fivehearthome.com/blackberry-cobbler/
https://fivehearthome.com ~ All recipes and images on Five Heart Home are copyright protected. Please do not use without my permission. If you would like to feature this recipe, please rewrite the directions in your own words and give proper attribution by linking back to this blog.
♥More berry favorites…

Strawberry Iced Tea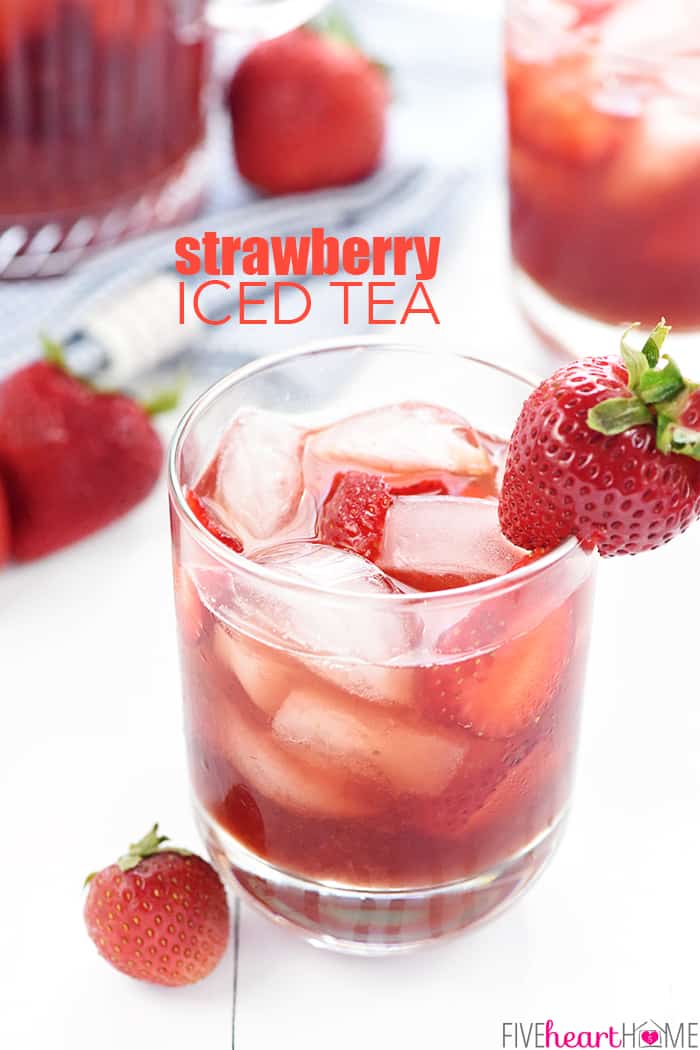 Whole Wheat Lemon Blueberry Muffins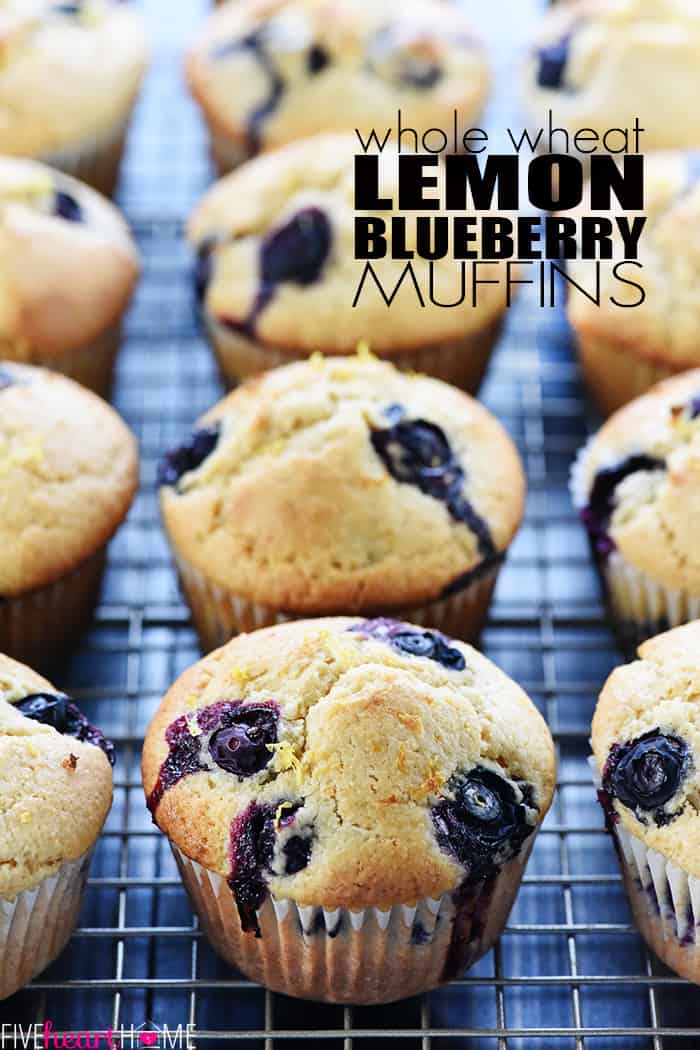 Strawberry Goat Cheese Salad with Lemon Honey Vinaigrette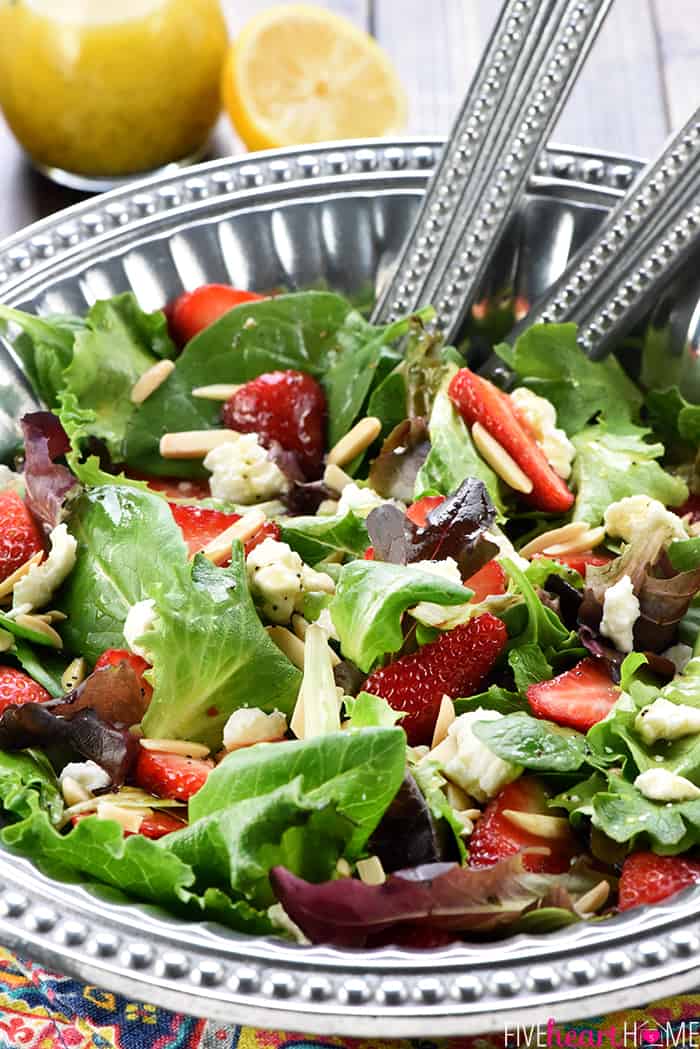 Blueberry Buttermilk Sherbet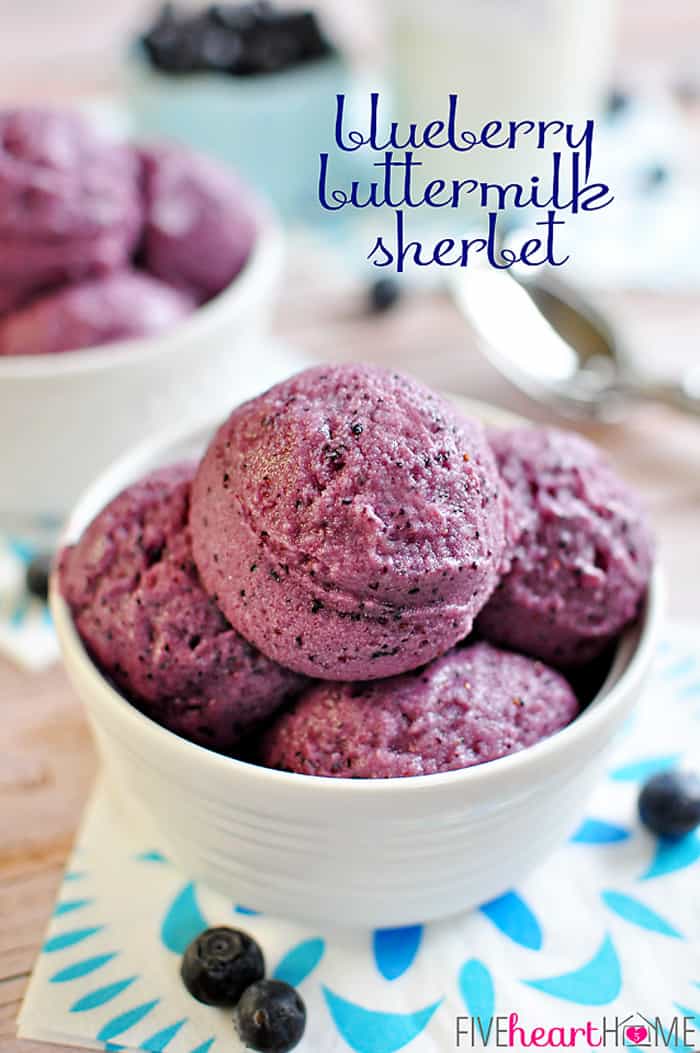 Save
Save
129