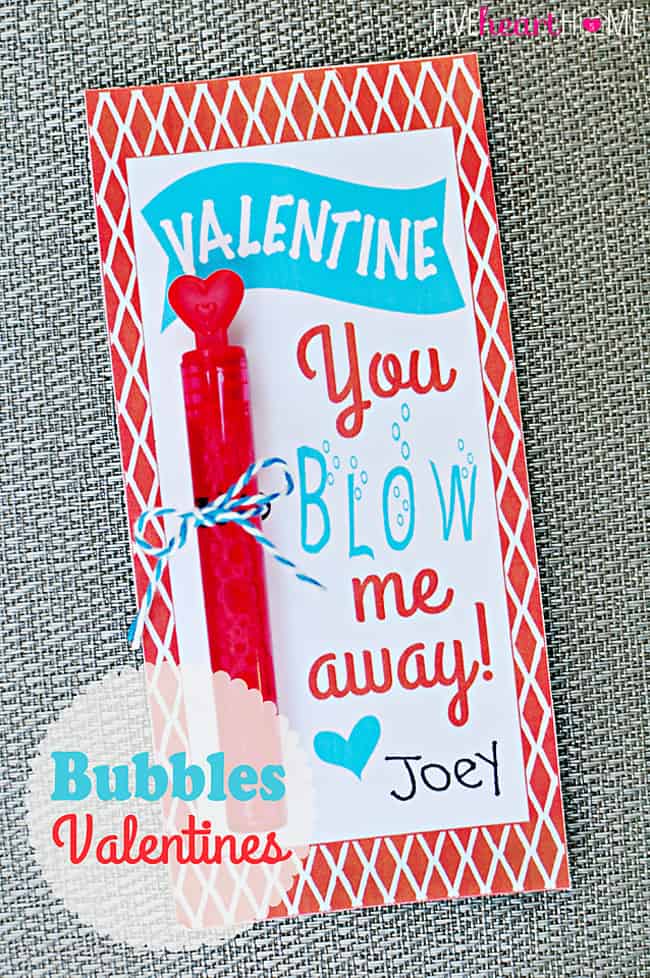 This Bubble Valentine Free Printable is a fun way to share a non-candy treat with friends!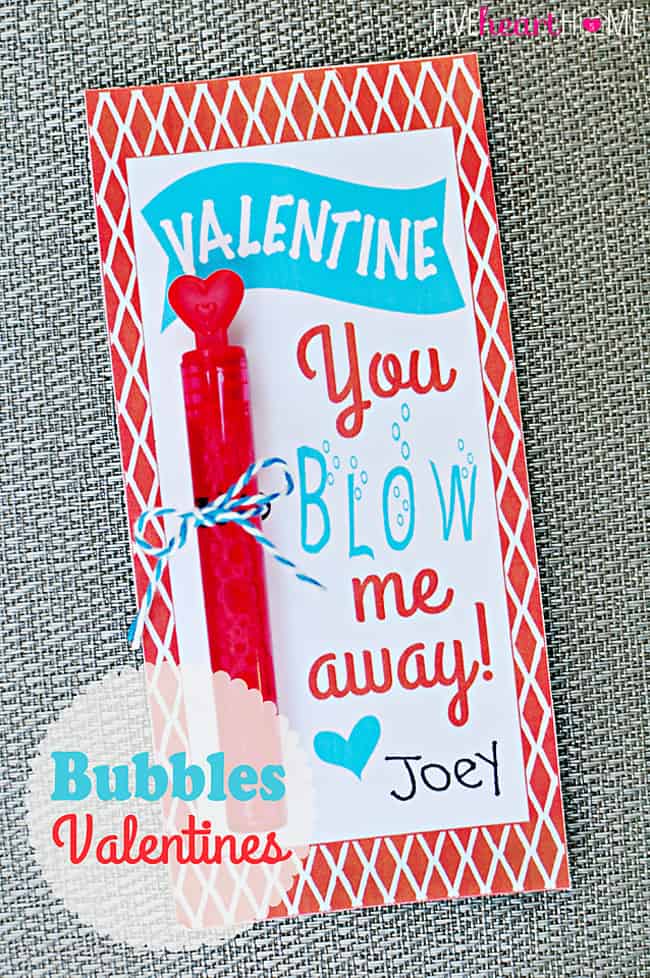 I intended to share this weeks ago, after I bought some packs of mini tubes of bubbles to attach to my boys' class Valentines. At the time, I had the bright idea to come up with my own little Bubble Valentine printable and then share it with you all.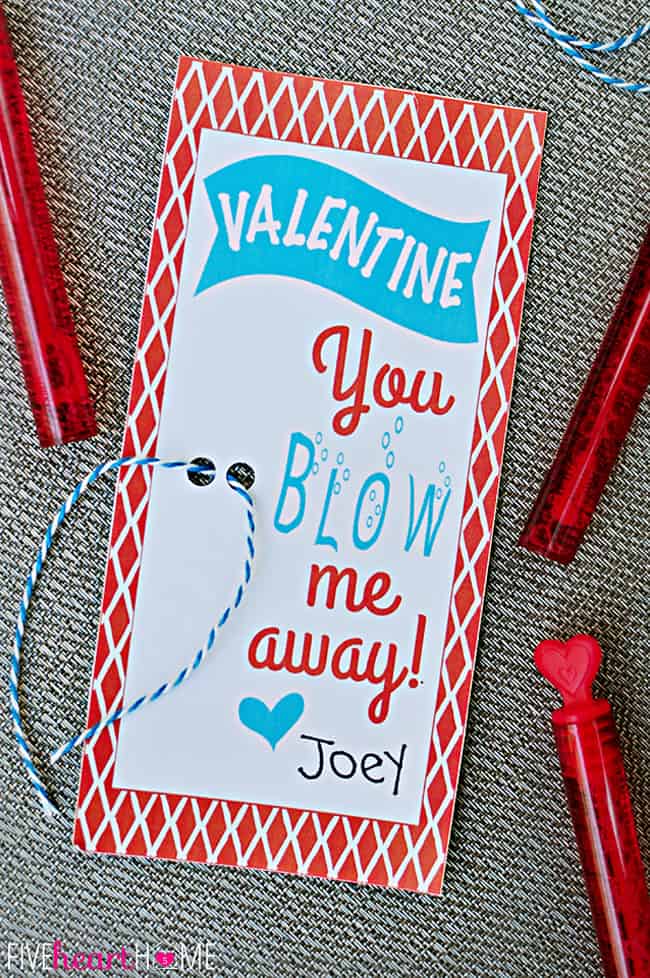 Well, as it often does, life got in the way. And then, my home printer ran out of cyan toner. So here we are, five days before Valentine's Day, and your kids probably already have their Valentines cards created and/or signed, patiently waiting to be deposited in their classmates' glued and glittered Valentine boxes.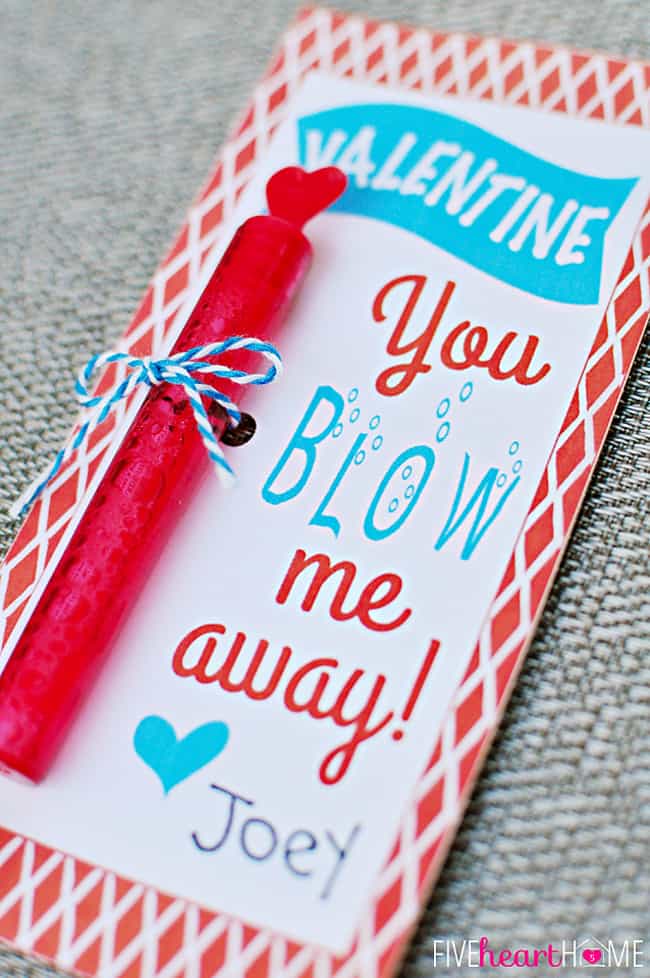 However. Despite my lack of a new printer cartridge and a less-than-vibrant sample card, I decided to share this Bubble Valentine printable anyway! You know, just in case any of you are slightly more on the procrastinator side of the fence...like me. 😉 And if you think this printable is cute but you're already set for this year, you can always pin it for next year! After all, as more and more schools frown upon the exchange of candy, it's good to have some non-edible Valentine treat options in your back pocket.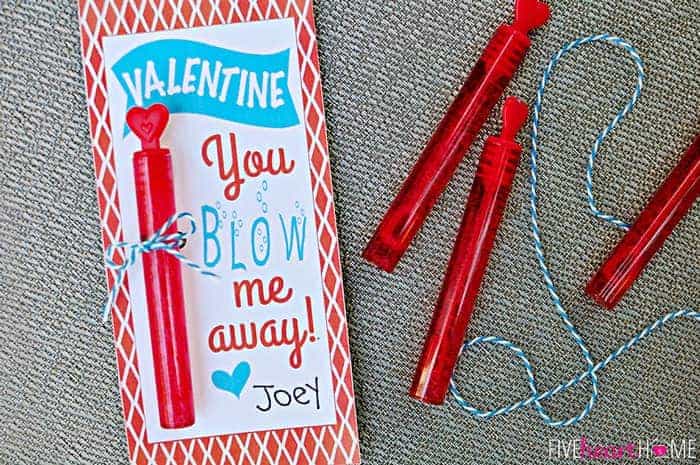 Happy Valentine's week, friends!
And if you, like myself, believe that V-Day is the holy holiday of chocolate, be sure to scroll all the way to the bottom of this post...I've got you covered. 😉
Click here >>> to DOWNLOAD BUBBLE VALENTINE PRINTABLEThis printable of Valentine's cards is a high-resolution PDF. You may print it on cardstock and cut out each card with scissors or a paper cutter. It would probably be easier to sign the cards before attaching the bubbles.
Use a hole puncher to make two small holes aligned with the center of the 'B' in Blow. Lace a piece of string or twine through the back of the card. Use a small piece of double-sided tape on the tube of bubbles to hold it in place, and lay it in the center of the holes. Tie the string around the bubbles and make a bow.
For personal use only, please. Enjoy!
Yummy Valentine's Day Treats
Save
Save