Reason #473 that I love summer:
On the weekends, my husband is an active participant in cooking dinner.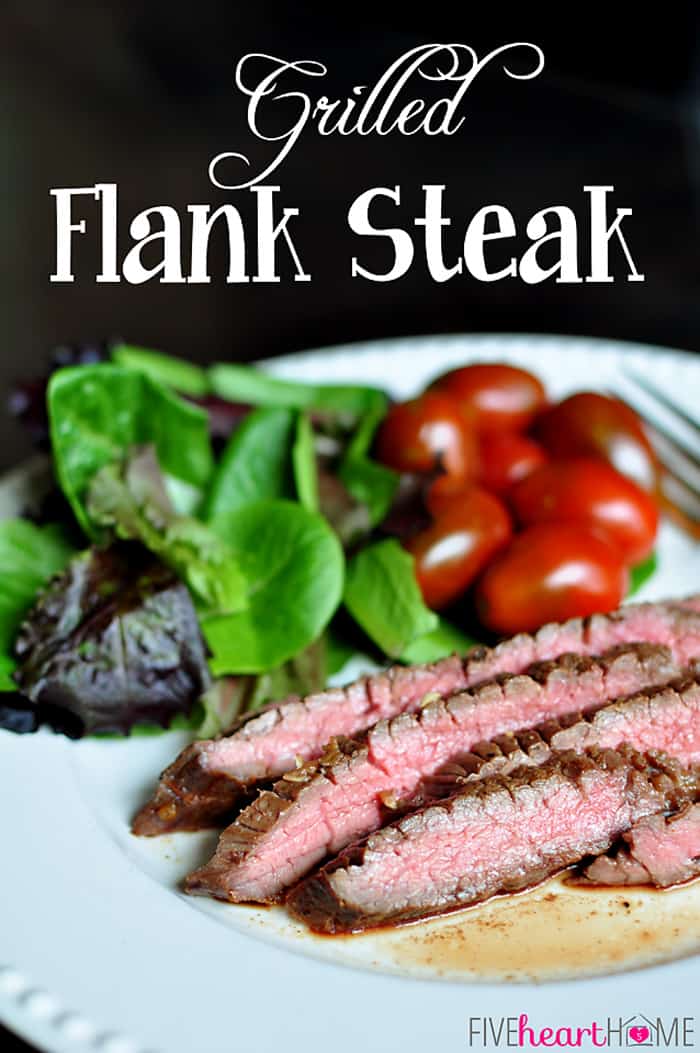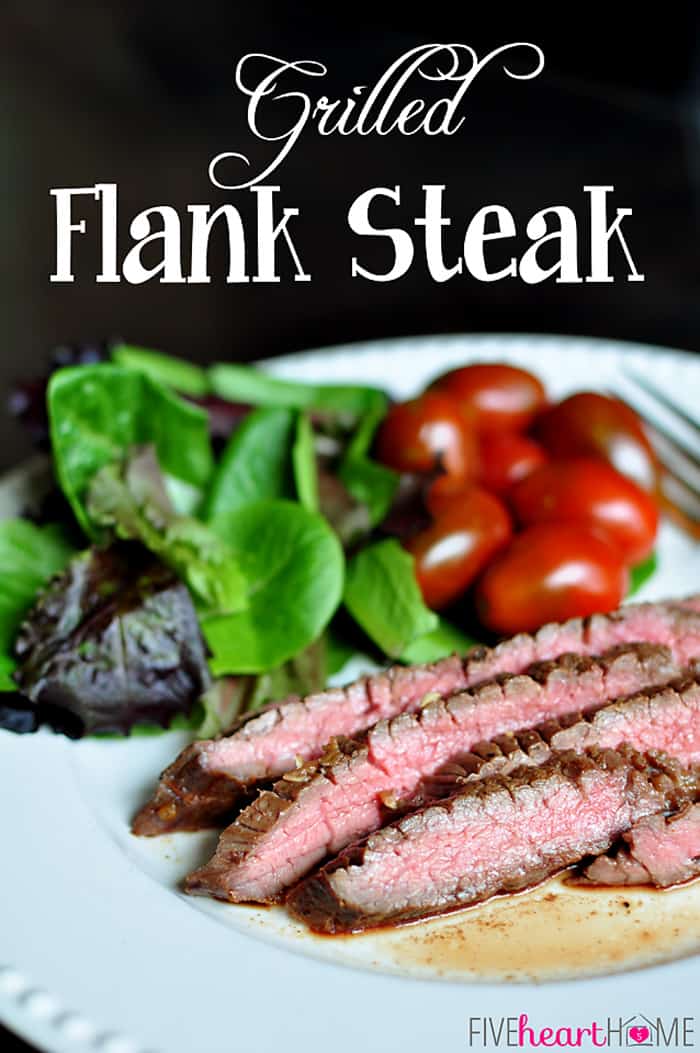 Before I go on, and before I throw myself under the proverbial spousal bus, let me add the disclaimer that my hubby would willingly help me fix dinner every night if he were home when said cooking occurred. Most nights I'm perfectly content cranking out dinner on my own, since I can be rather persnickety about the way things get done in the kitchen anyway. But on those summertime weekends when schedules aren't so tight and evenings aren't so rushed, my husband fires up the grill and I can relax my shoulders just a bit knowing that he's got the most important component of the meal covered. All I need to do is sit back and drink wine throw together a few quick side dishes and dinner is served!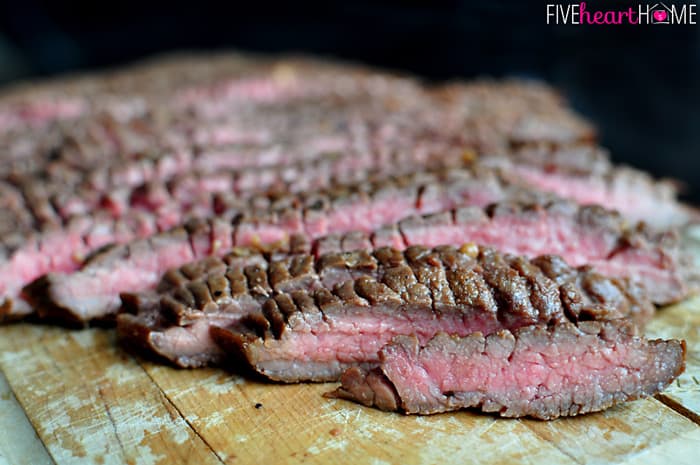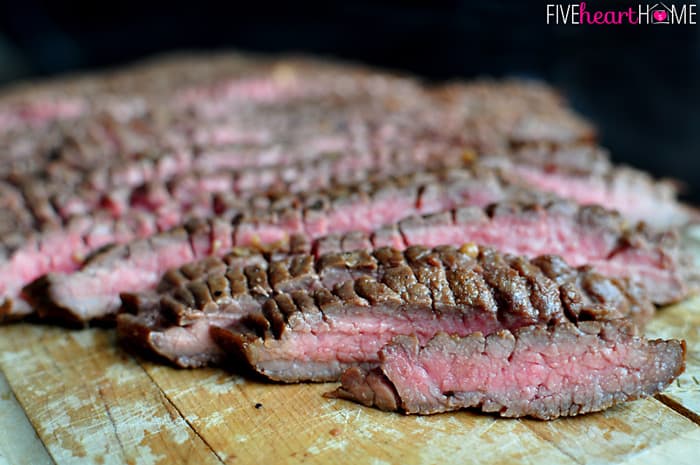 The nice thing about this marinated flank steak, aside from the fact that it's pretty darn tasty, is that a little bit goes a long way. This one slab of beef, thinly sliced across the grain, feeds my family dinner with plenty of leftovers to spare. Just keep in mind that, because flank steak is lean, it should be cooked quickly and over high heat, taking care not to overcook or it will become tough.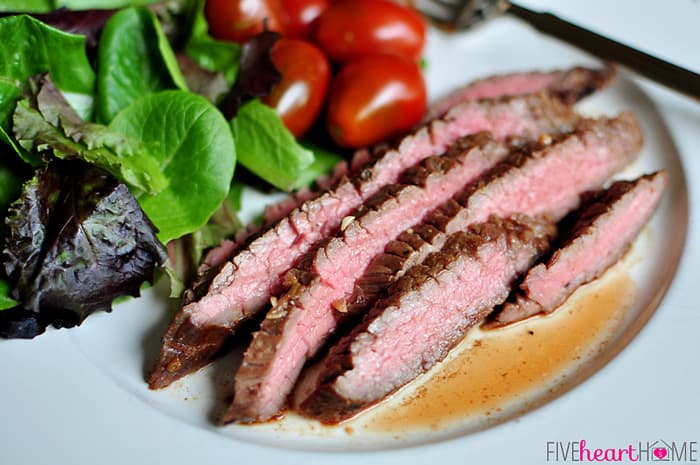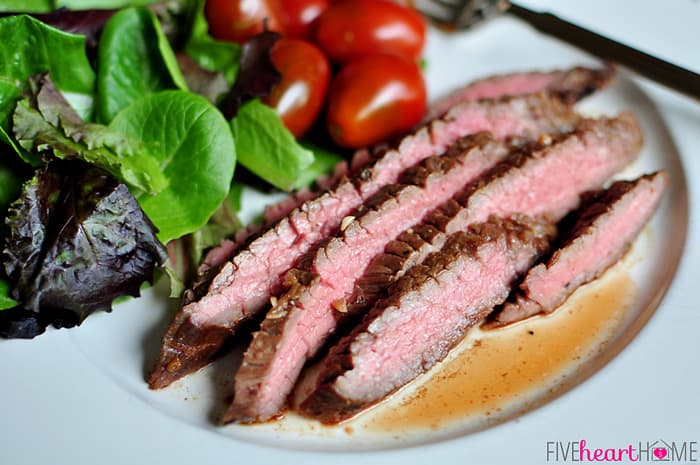 Yet another bonus? This preparation of flank streak is totally versatile. The marinade is universally pleasing — slightly salty yet slightly sweet — resulting in a hunk of meat that goes with just about anything. Sure, you can eat it straight-up with an assortment of sides (quick tip: grilled veggies mean your kitchen gets a complete break for the night!). But it's also delightful, warm or cold, over a salad. And want to know how we enjoyed the leftovers this time? Stuffed in whole wheat tortillas and piled high with this scrumptious concoction…yum!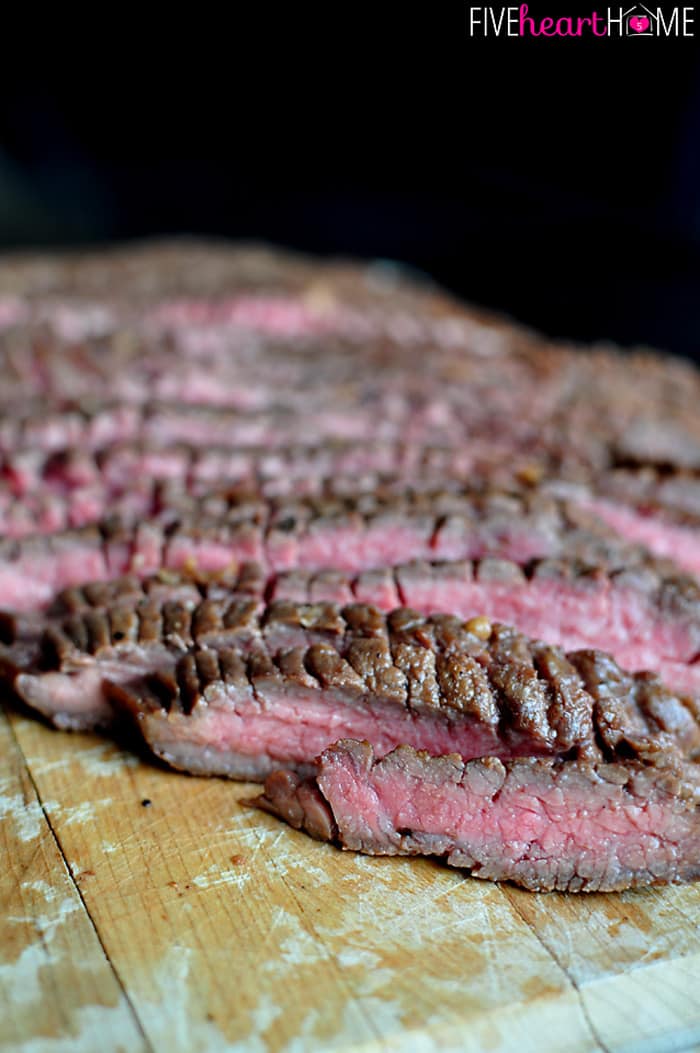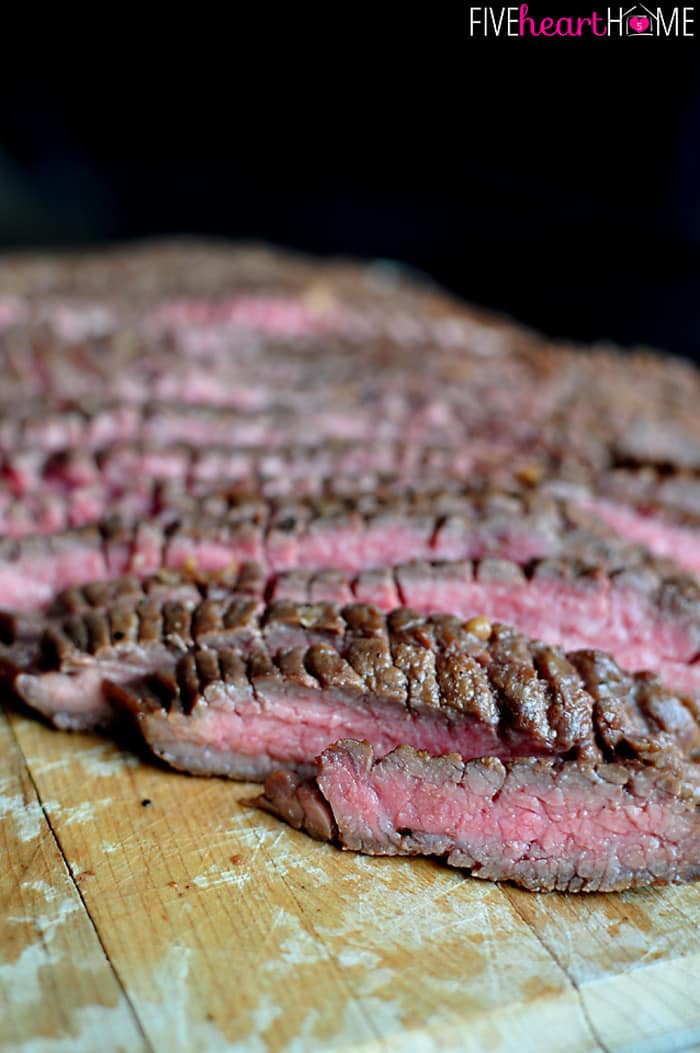 So this summer, don't forget to take advantage of warm nights and late light by taking your dinner prep to the patio, deck, or backyard. Grilling is quick, it's easy, and it doesn't heat up your kitchen or result in excessive clean-up. And all of that saves you time and energy better spent on making memories with friends and family. Isn't that the best part of summertime anyway?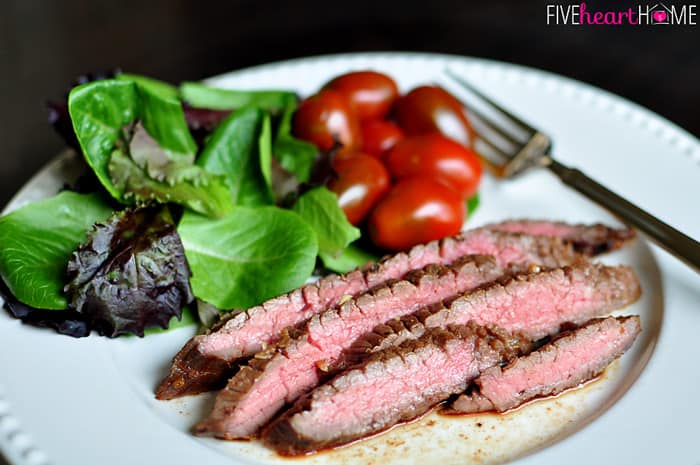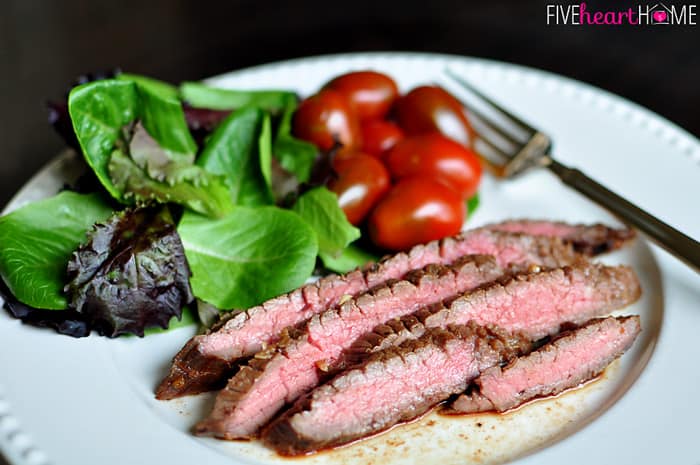 Adapted from Dinner: A Love Story.
This post is linked to the following parties: Live Laugh Linky #70 at Live Laugh Rowe and Hookin Up with HoH #157 at House of Hepworths.