Dairy-Free Coconut Waffles — made with whole wheat flour, coconut milk, coconut oil, coconut flakes, and a touch of honey — are tender, golden, and absolutely delicious!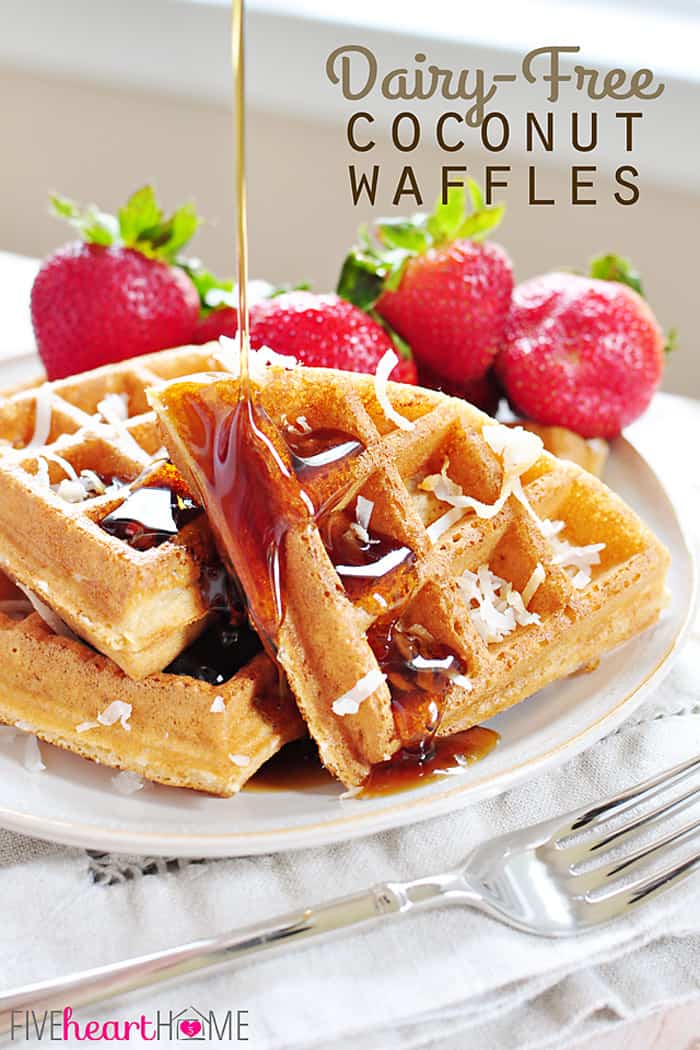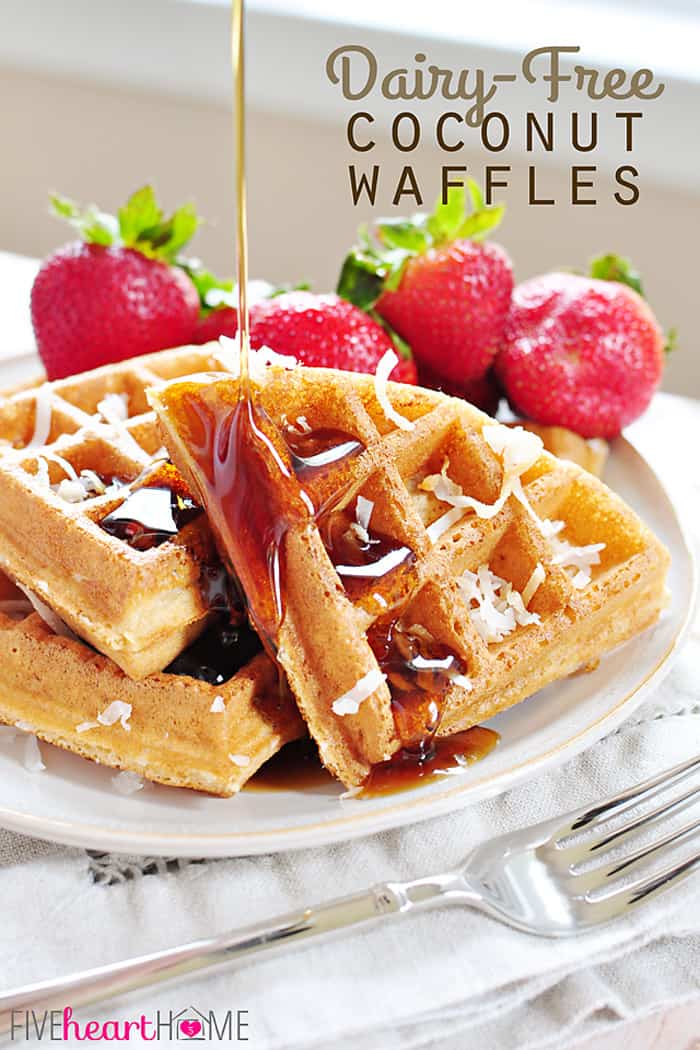 It's been said that breakfast is the most important meal of the day. So why not put important to good use and make breakfast scrum-diddly-umptious at the same time? (Did I just make up that word? Because I sure don't know how to spell it.) As a self-proclaimed waffle connoisseur, I feel obligated to tell you that these waffles are AMAZING. If you have a fondness for coconut, you're in for a real treat. And if you're always on the look-out for dairy-free recipes, I have a feeling that this is one you'll return to time and time again!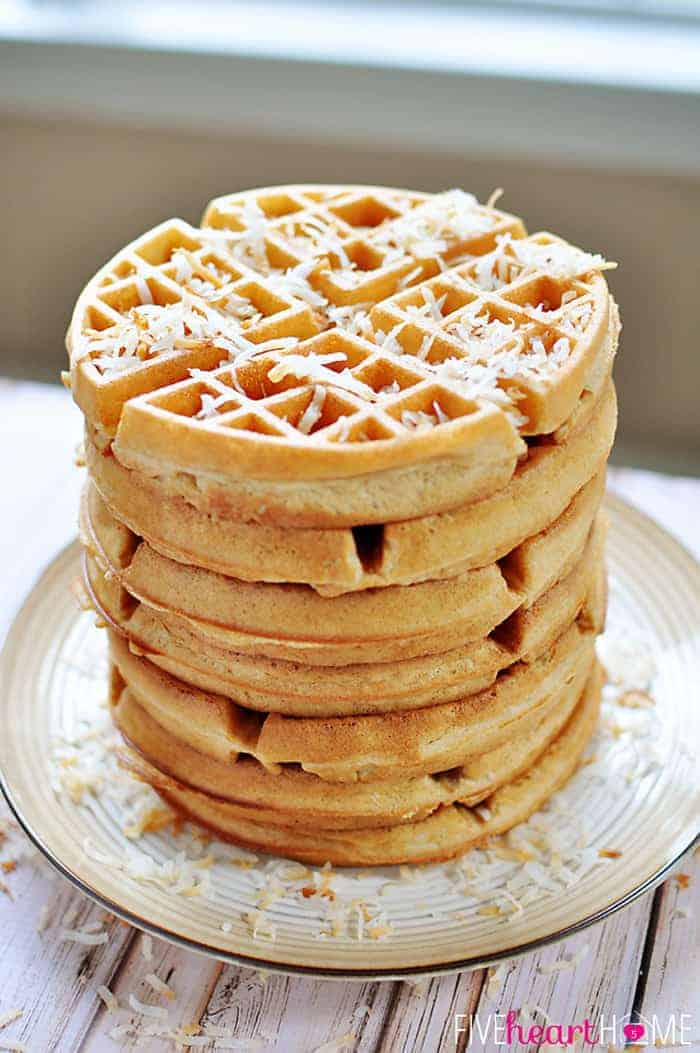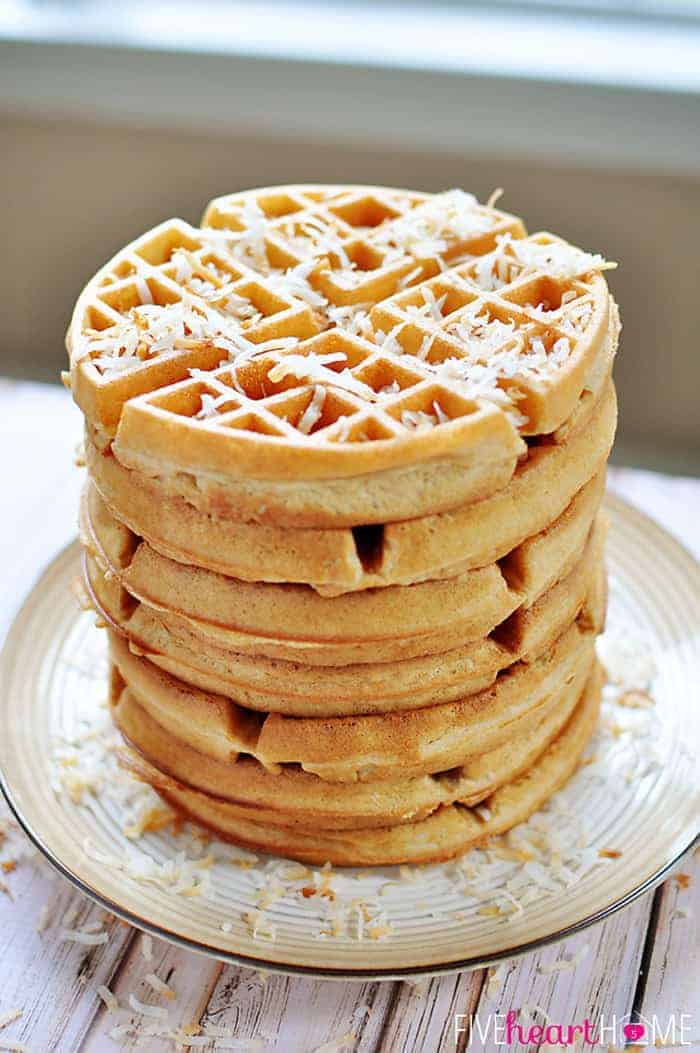 Thanks to a milk protein-intolerant third baby, there was a year of my life during which I could not ingest a trace of dairy. And I'm not gonna lie, y'all…it was hard at first. When you can't have something (a.) that constitutes your favorite food group, and (b.) whose derivatives are found in just about everything sold at the grocery store, well, it feels like you can eat pretty much nothing. But the good news is that it does get easier, and part of the reason for that is because you figure out how to adapt your favorite old recipes into glorious, new, dairy-free versions of their former selves.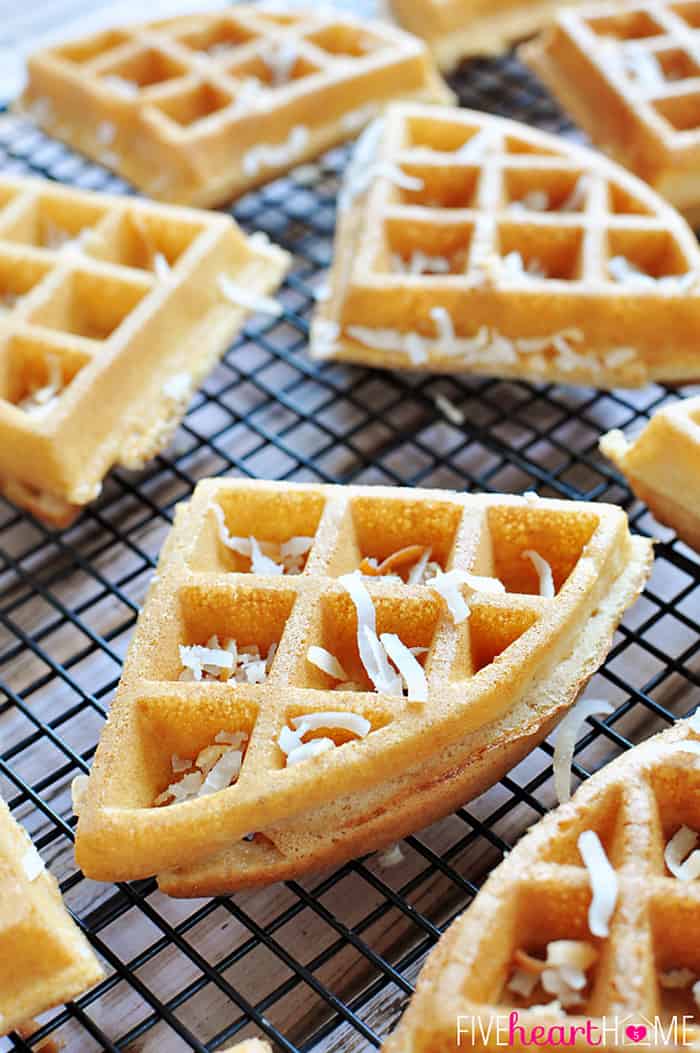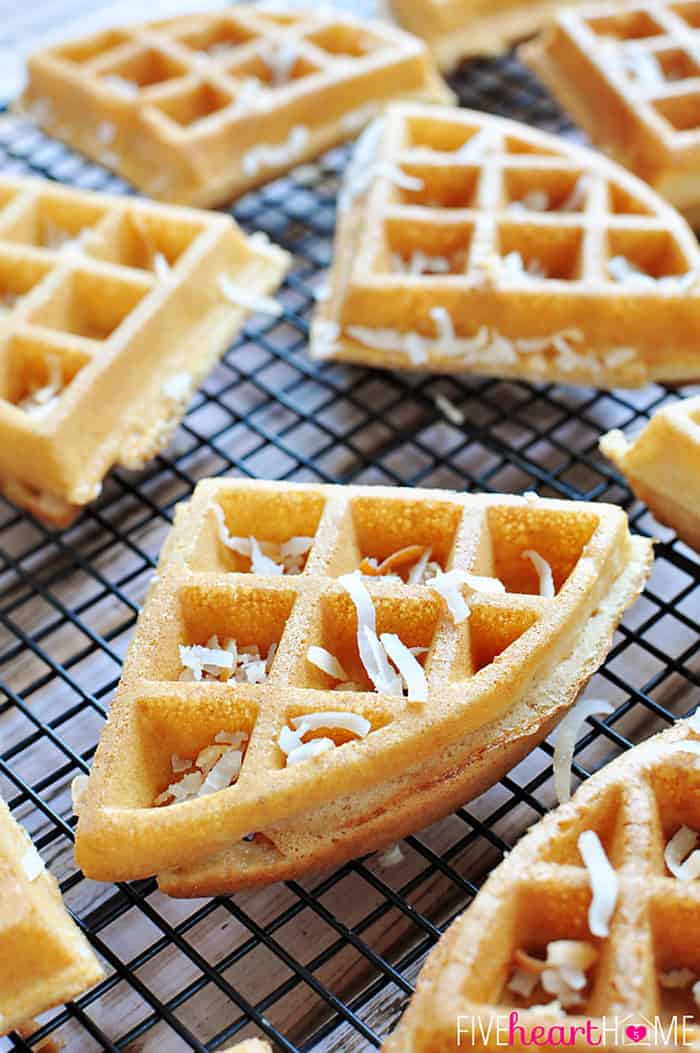 These waffles originally called for milk and butter, both of which were a breeze to swap out with coconut milk and coconut oil. For this recipe, you'll want to use the type of coconut milk that's sold in a 1/2-gallon carton in the refrigerated section of the grocery store, not the canned coconut milk found in the Asian foods section (which I, incidentally, happen to love and use in several other recipes). I also prefer making this recipe with whole wheat pastry flour, which lends baked goods with the nutritive benefits of 100% whole wheat flour while retaining a lighter taste and texture. And for me, stirring some flaked coconut into the batter adds an additional element to these waffles as well. But if you like the flavor of coconut more than the texture, feel free to leave that out.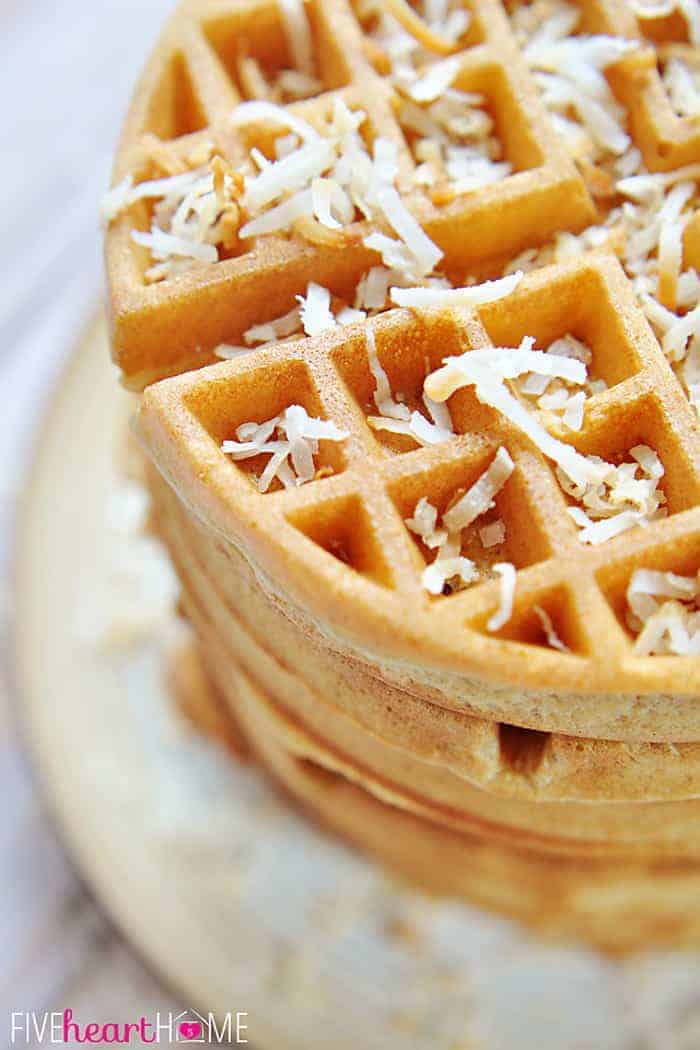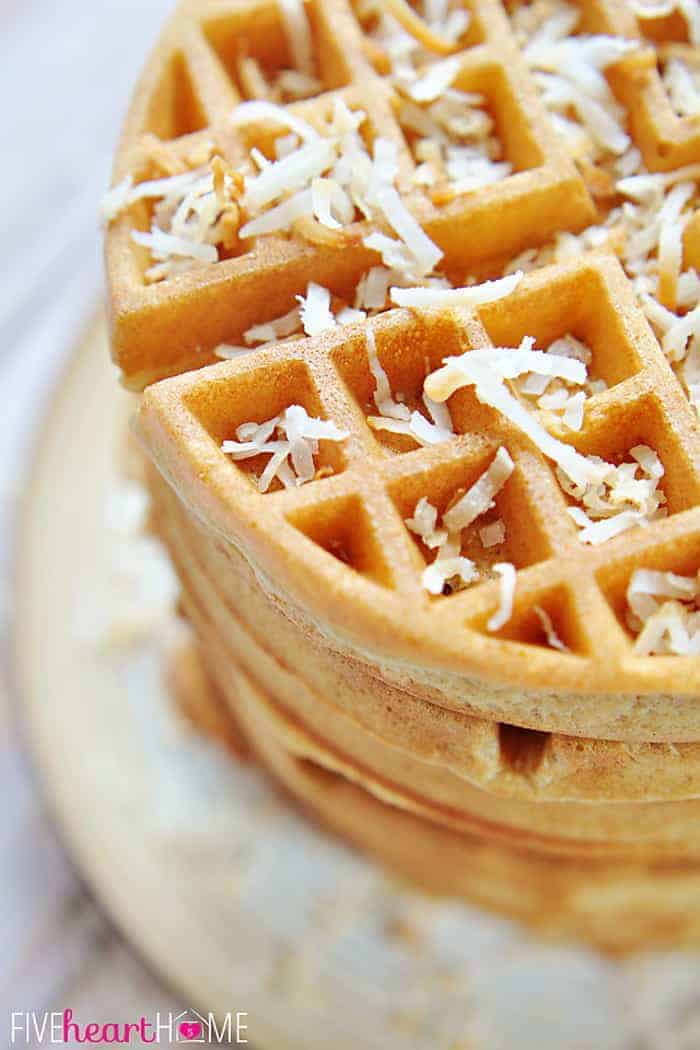 After all, it's the flavor of these waffles that really makes them shine. Of course they're coconutty, but the essence is delicate rather than overpowering. The vanilla contributes an almost floral undertone and the honey gives a perfect hint of sweetness. Yep…you know a waffle is tasty when it gets scarfed down as quickly as you can remove it from the waffle iron and nobody even misses the syrup!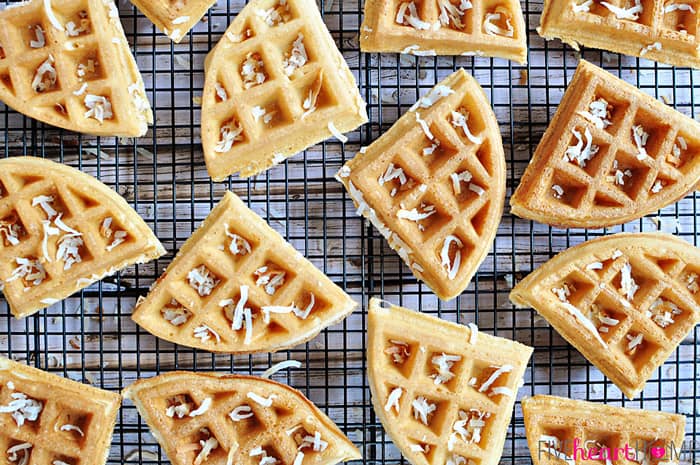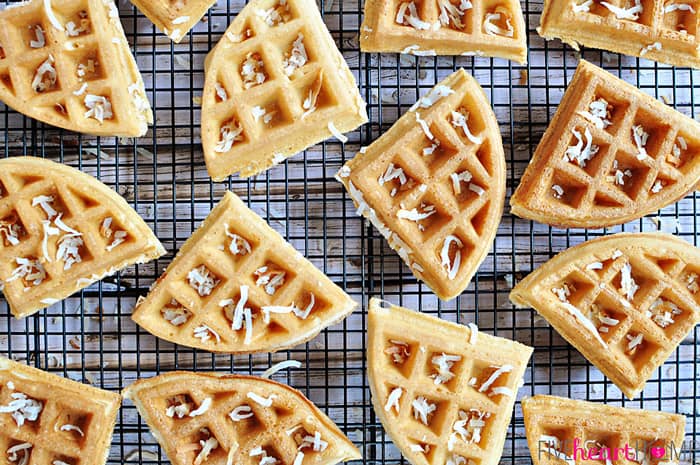 A single batch of this recipe makes about four of the large, round waffles pictured here, but I always make a double batch so that I can refrigerate the leftovers to reheat for quick, wholesome breakfasts all week long. I don't know about you, but if I'm going to pull out the waffle maker, I'd rather end up with twice as many of these beauties. 😉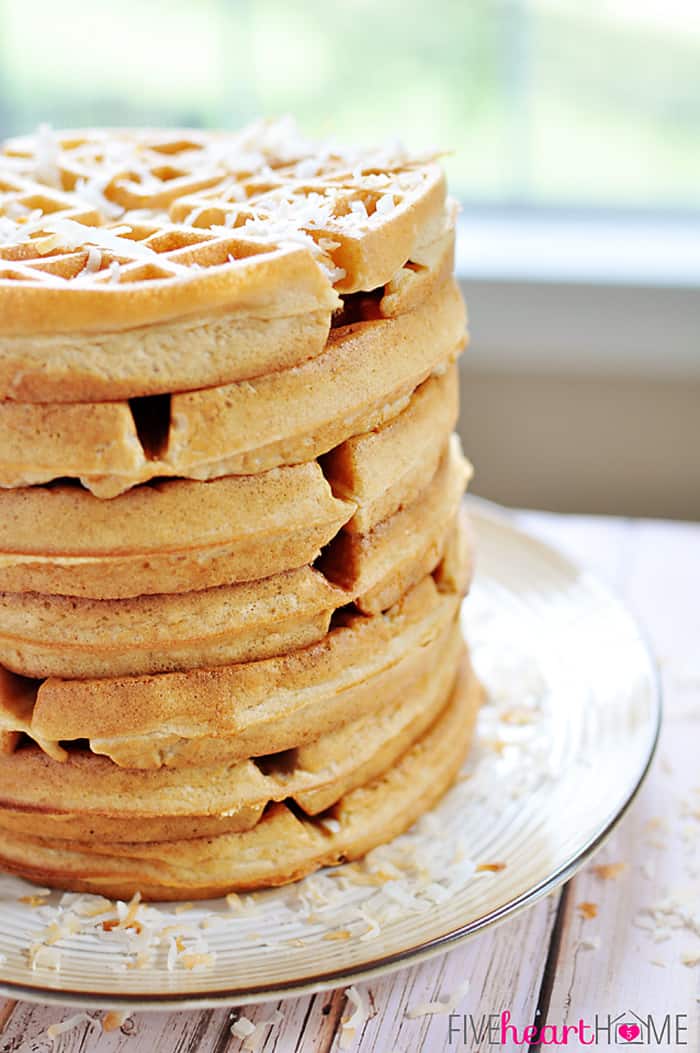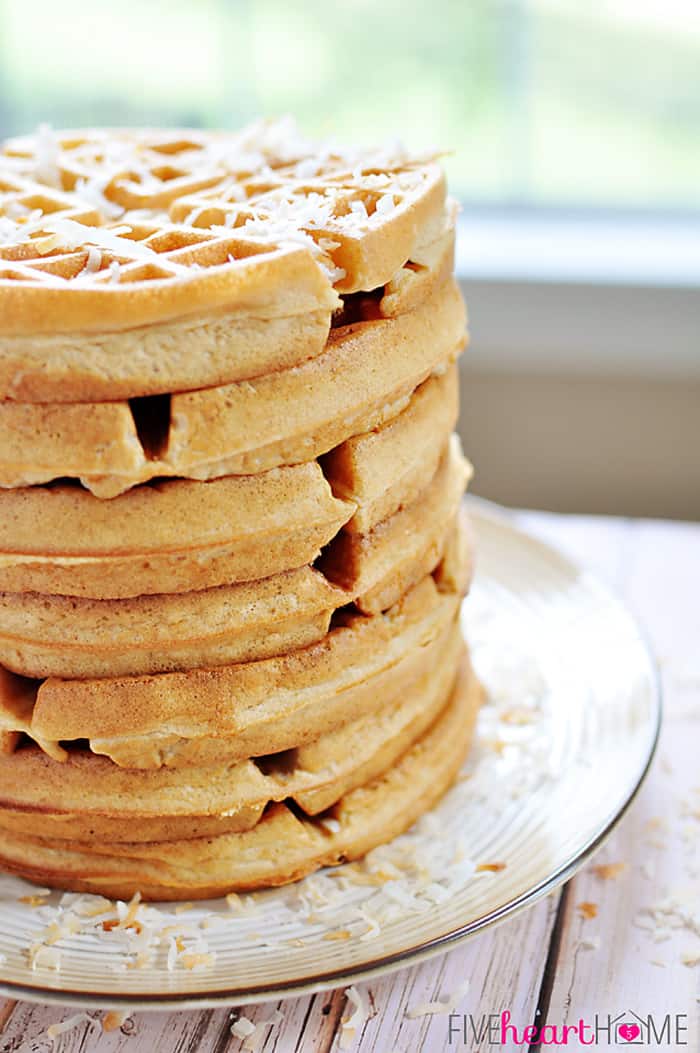 So the next time you're in the mood for waffles, please promise me that you'll try these Dairy-Free Coconut Waffles! Not only are they full of good-for-you ingredients, but they are a delectable breakfast treat, whether you partake of dairy or not.
Dairy-Free Coconut Waffles
Dairy-Free Coconut Waffles -- made with whole wheat flour, coconut milk, coconut oil, coconut flakes, and a touch of honey -- are tender, golden, and absolutely delicious!
Ingredients
1 1/2 cups whole wheat pastry flour
2 teaspoons baking powder
1/2 teaspoon salt
1 1/2 cups coconut milk, at room temperature
3 tablespoons coconut oil, melted & cooled
1 egg
2 tablespoons honey
1 teaspoon pure vanilla extract
1/4 cups flaked coconut
Toasted coconut flakes, for garnish (optional)
Instructions
In a large bowl, whisk together whole wheat pastry flour, baking powder, and salt. In a medium bowl, combine coconut milk, coconut oil, egg, honey, and vanilla until well blended. Slowly mix the milk mixture into the dry ingredients, and then add the coconut flakes. Stir until combined, but do not overmix...it's okay if there are some small lumps.
Preheat waffle iron and cook waffles according to manufacturer's directions. Serve warm with maple syrup and, if desired, top with toasted coconut flakes.
Notes
Whole wheat pastry flour lends a lighter taste and texture to baked goods than straight whole wheat flour. However, if you can't find whole wheat pastry flour, you can substitute half whole wheat flour and half white flour in this recipe. Or you could make it with all white flour, if you prefer.
For this recipe, I use the kind of coconut milk that you can buy as a 1/2-gallon in the refrigerated section (not the thicker canned coconut milk found in the Asian foods section).
Having your coconut milk and other ingredients at room temperature (as opposed to cold) prevents the coconut oil from solidifying into little lumps when everything is mixed together.
If you like the taste but not the texture of coconut, you can omit the coconut flakes.
https://www.fivehearthome.com/dairy-free-coconut-waffles/
https://fivehearthome.com ~ All recipes and images on Five Heart Home are copyright protected. Please do not use without my permission. If you would like to feature this recipe, please rewrite the directions in your own words and give proper attribution by linking back to this blog.
Adapted from Pastry Affair.
More yummy breakfast recipes…
Chewy No-Bake Granola Bars with Coconut Oil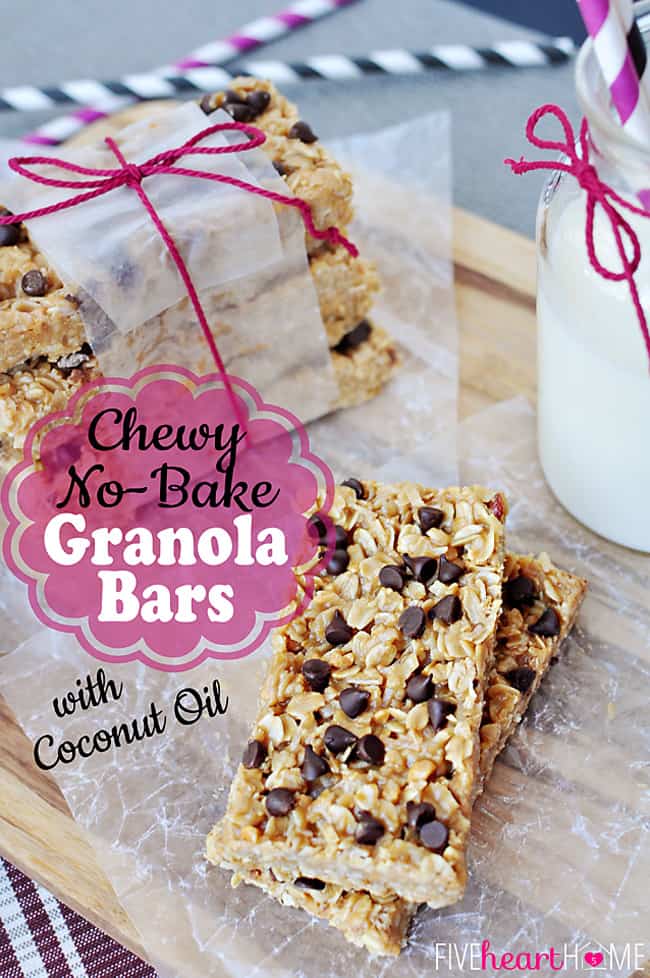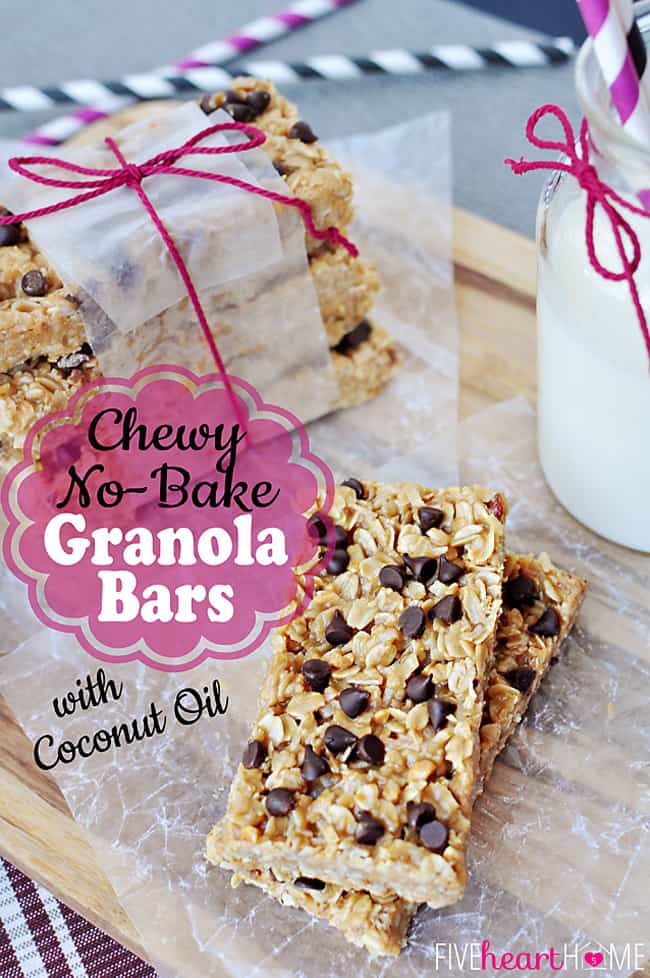 Easy Strawberry Cream Cheese Pastries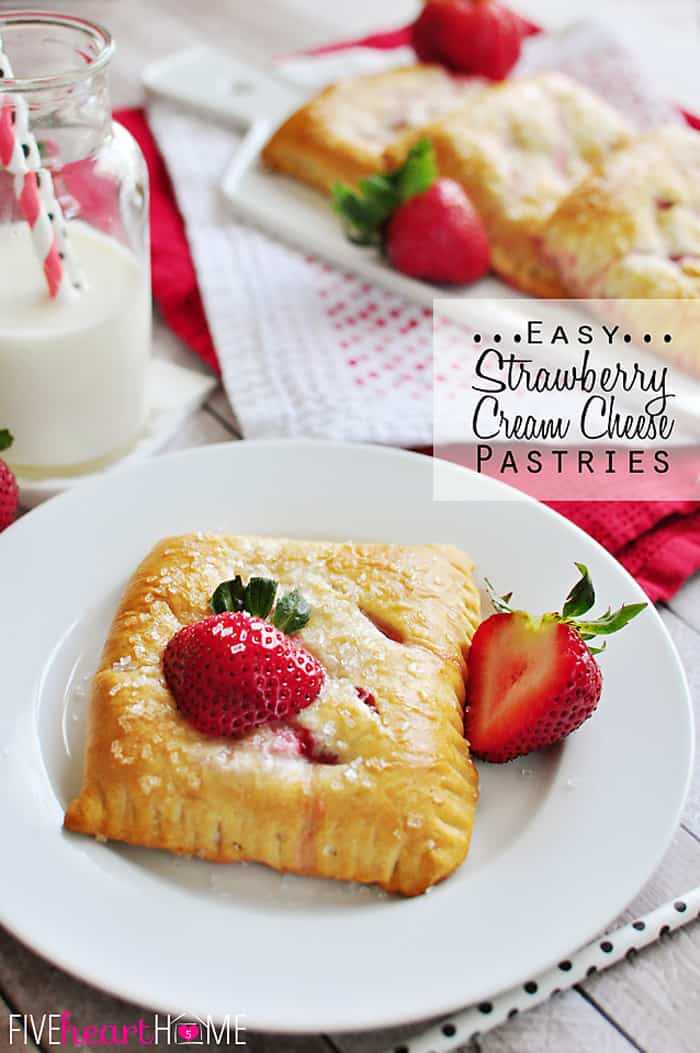 Quinoa Pudding with Coconut Milk & Maple Syrup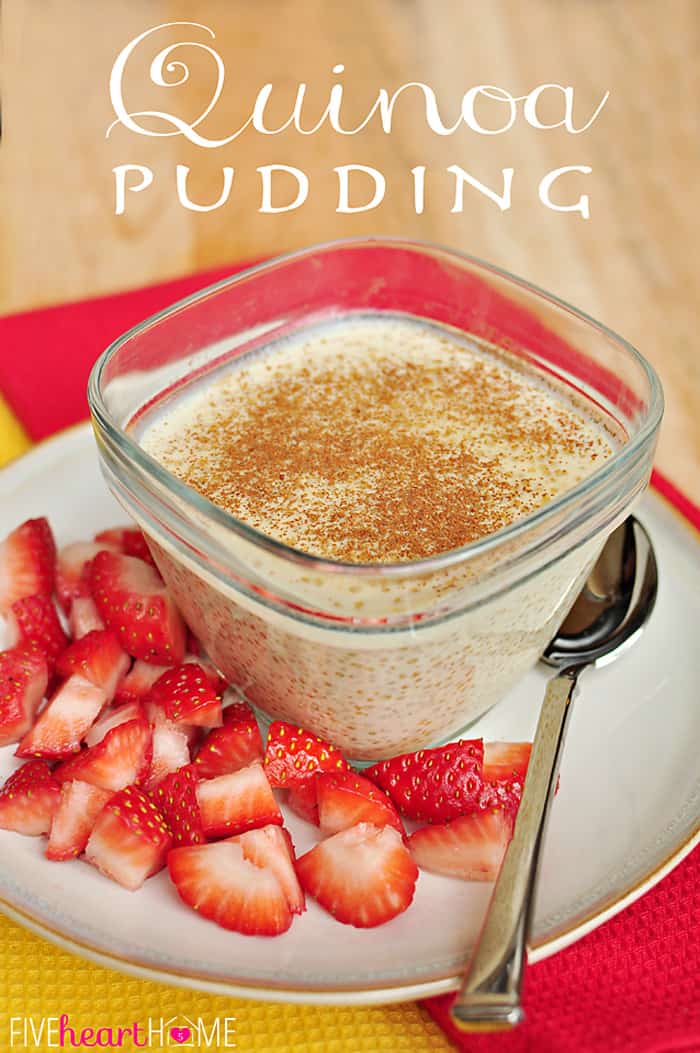 7