Garlic & Herb Stuffing is a savory, simple Thanksgiving dressing featuring both French bread and cornbread, and it can be customized with your favorite herbs and add-ins!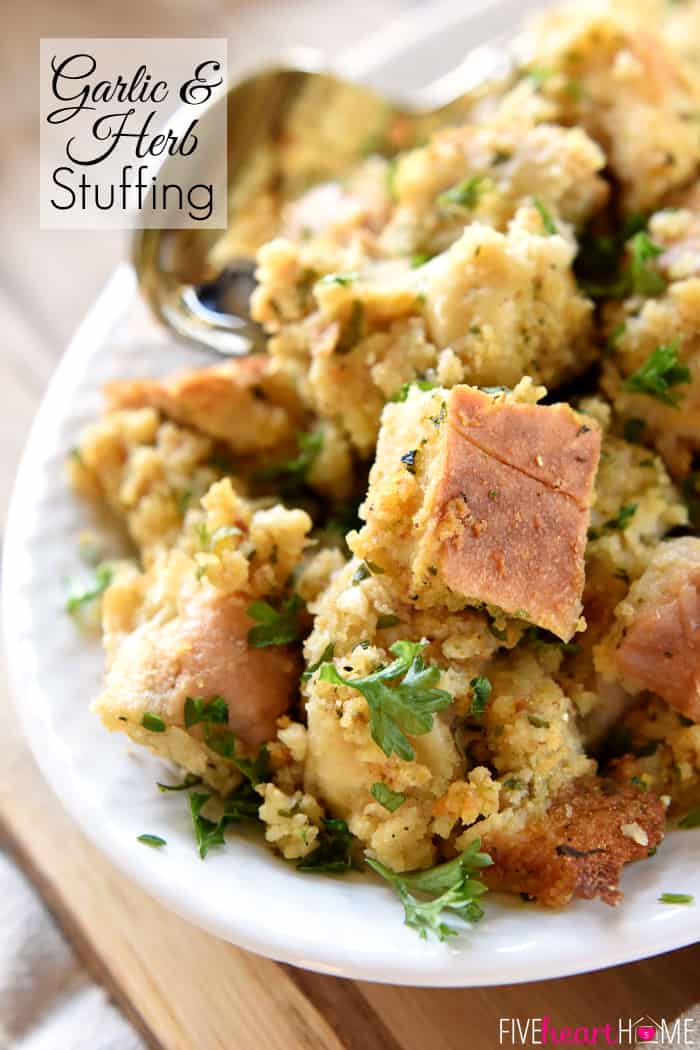 So last week I brought you Twice-Baked Sweet Potatoes and Mini Pecan Pies. This week I'm bringing you this delicious Garlic & Herb Stuffing, a tasty veggie side, and quite possibly the best darn turkey you'll ever try. ANNND, you do not want to miss the awesome Thanksgiving Recipe Blog Hop happening right here this coming Wednesday! I guess you could say we're officially in a Thanksgiving frame of mind these days.
What's funny, however, is that seeing as how my family ate (devoured actually, and quite happily at that) a pretty much full-fledged Turkey Day meal this past weekend, they might be a tad less enthusiastic about a repeat dinner on the official holiday in a few short weeks. Ah, the drawbacks of being a food blogger…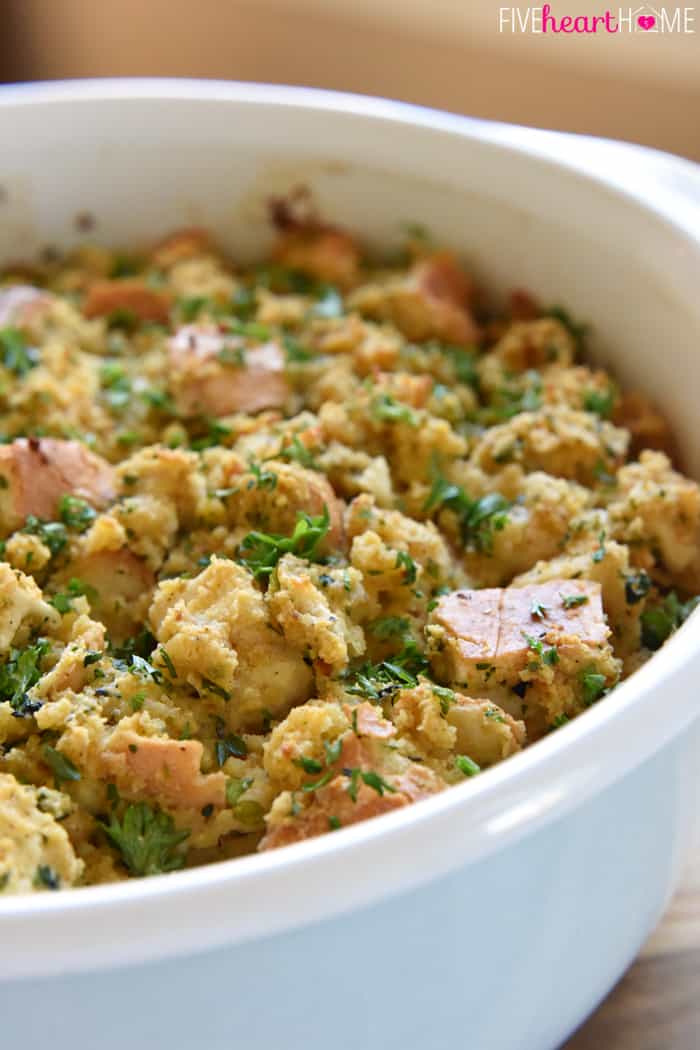 Anyway, back to this stuffing! (Or is it dressing? What do you call it? I honestly waver back and forth…) Anyway, this stuffing/dressing is sublime. I first heard the notion of combining white bread and cornbread in a stuffing about seven years ago over at a blog by the little-known Pioneer Woman. I tried her recipe back then and wow…it was undoubtedly the best stuffing I had ever had. In fact, it's been right up there as my favorite part of the Thanksgiving meal ever since…and that's saying a lot, seeing as how I grew up on stuffing á la Stovetop and never particularly cared for it (at all).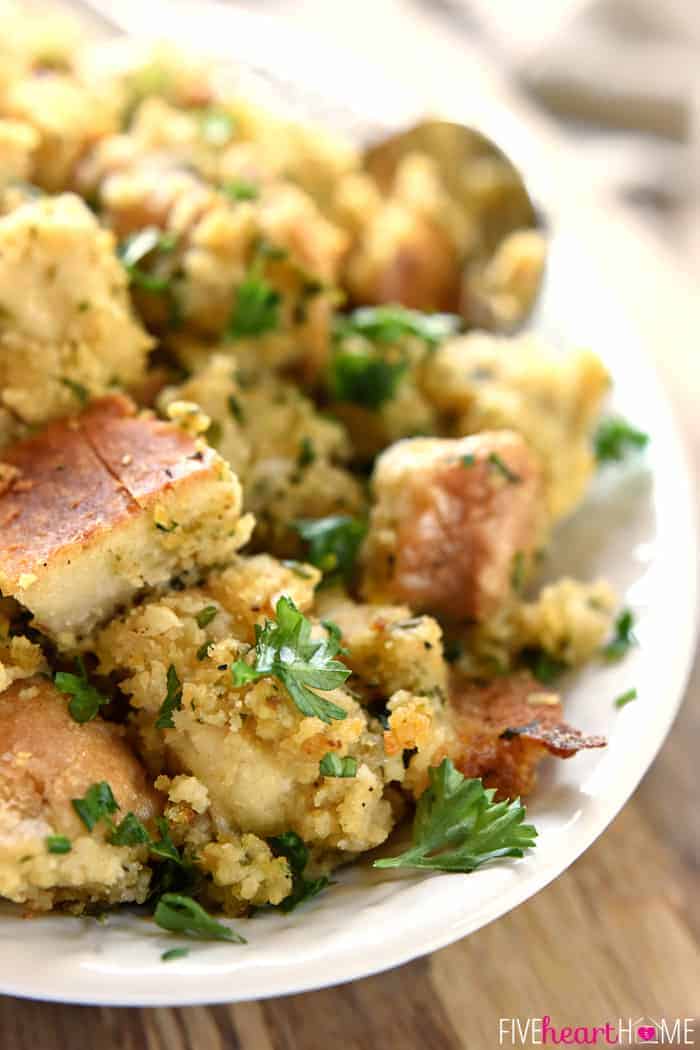 This stuffing is full of flavor — thanks to fresh minced garlic and plenty of fresh herbs — but it also boasts incredible texture. The cornbread soaks up the seasoned broth and crumbles, keeping the stuffing moist, while the cubes of French bread remain intact and slightly chewy. I always buy my French bread (using a loaf similar to the one pictured in this recipe, in case you're curious about what kind to buy) but make my own cornbread using my Homemade Cornbread Mix. And I like to add a little honey so that my cornbread is slightly sweet, which I think is a nice contrast in this savory stuffing.
As for flavoring this Garlic & Herb Stuffing, well, there's plenty of fresh minced garlic and fresh herbs! I always like to start with parsley, rosemary, and thyme as my base herbs. Then if I'm using another herb in the meal — such as sage in the turkey, for example — I incorporate a bit of that into my stuffing as well, to help tie everything together.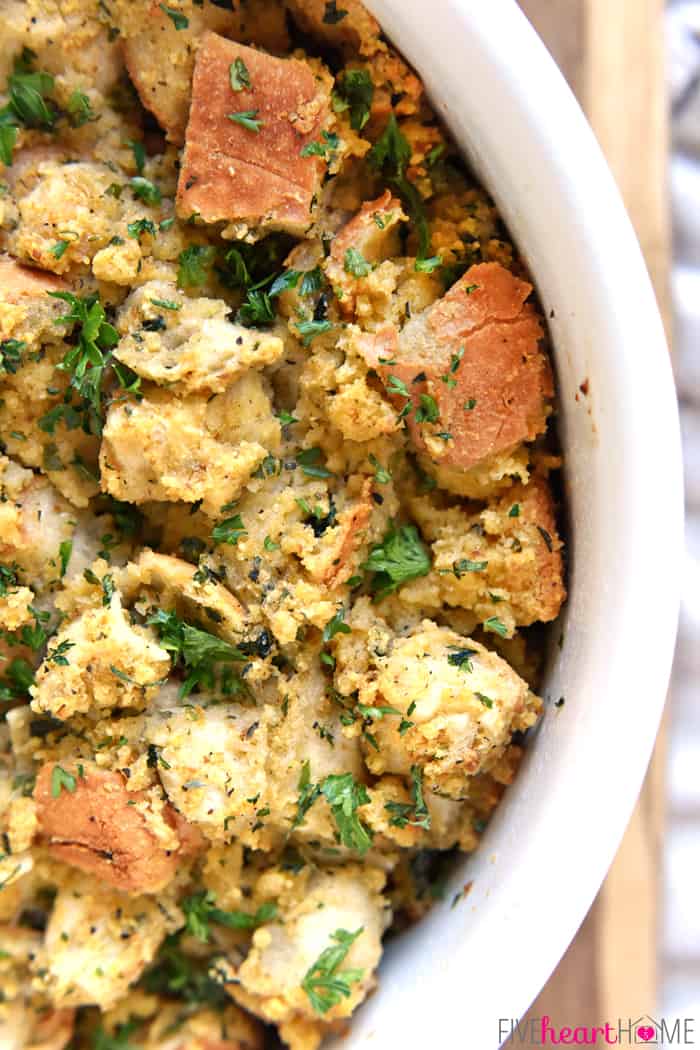 I like to keep my stuffing simple and straightforward — bread, garlic, herbs, broth — since there's often a lot going on in the other Thanksgiving side dishes. However, the nice thing about this stuffing is that you can easily jazz it up if you want to. Reduce the garlic and add in the traditional onions and celery. Spice it up with some bell pepper chunks. Throw in savory sauteed mushrooms. Fold in some crispy cooked bacon or crumbled sausage. Make it your own!
Whether you prefer it plain or decide to toss in your favorite additions, this Garlic & Herb Stuffing is sure to be a popular addition to your table this Turkey Day! At our fake, food blogging-induced Thanksgiving dinner this past weekend, my eldest child declared it his favorite part of the meal and asked, "Can you eat this stuff all year long or only on Thanksgiving?" Guess I know what someone's going to be requesting for his birthday dinner come August… 😉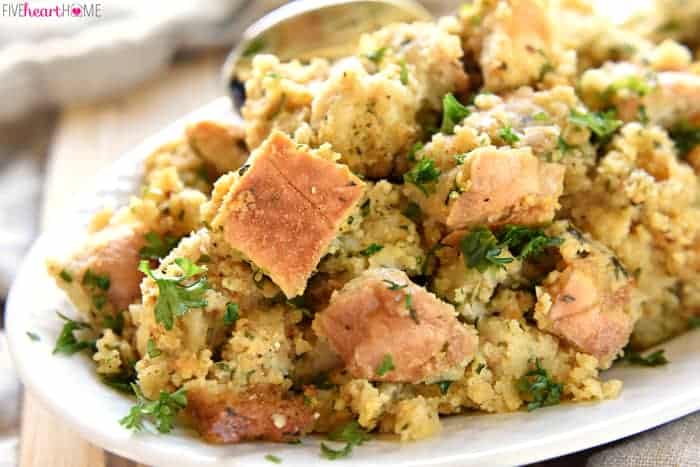 Garlic & Herb Stuffing is a savory, simple Thanksgiving dressing featuring both French bread and cornbread, and it can be customized with your favorite herbs and add-ins!
Ingredients
1 large loaf French bread
1 (8-inch) round pan of cornbread
4 tablespoons butter
1 to 1 1/2 tablespoons fresh minced garlic (about 3 to 5 medium-sized cloves, depending on how strong you want the garlic flavor to be)
4 cups chicken broth or stock
1/2 cup fresh parsley, finely chopped
1 tablespoon fresh rosemary, minced
1 teaspoon fresh thyme leaves, minced
Salt and freshly ground black pepper, to taste
Instructions
The day before you make the stuffing, slice the French bread into 1-inch thick slices and then cut into 1-inch cubes. Spread out in a single layer on a large, rimmed baking sheet. Repeat with cornbread, cutting into 1-inch cubes and spreading out on a baking sheet. Set pans on the counter and allow bread cubes to dry for 24 hours. (If you wish to speed up the process, place baking sheets in a 250°F oven for 30 minutes or until bread is dried out.)
Preheat oven to 350°F and generously grease a 2 1/2-quart baking dish (or an oven-safe dish of a comparable size). Heat a large pot over low heat, add butter, and allow to melt. Add fresh minced garlic and cook for 2 minutes, stirring occasionally. Garlic should be fragrant and beginning to turn a light golden brown but not dark. Add chicken broth to the garlic, increase heat, and bring to a boil. Stir in fresh herbs, 1/2 teaspoon of salt, and freshly ground black pepper. Remove from heat.
Combine dried French bread and cornbread cubes in a very large bowl (or in a stock pot, if you don't have a big enough bowl). Ladle a few scoops of broth over bread cubes, gently toss to combine, and adjust for seasoning, adding more salt, pepper, and/or herbs, if desired. Continue to add broth to bread cubes, carefully tossing to moisten bread without breaking it all up.
Transfer stuffing to greased baking dish. Bake for 25 to 30 minutes or until golden brown on top.
Notes
If you would like to add onion, celery, mushrooms, bell peppers, etc. to your stuffing, increase the butter (to about 1 stick), reduce the garlic (to about 1 clove) and cook vegetables in butter until tender (onions/celery should be translucent, and any liquid given off by mushrooms should have evaporated) before adding broth and proceeding with the recipe.
1 1/2 tablespoons fresh minced garlic will give your stuffing a pretty garlicky flavor. Use less if you prefer a milder garlic flavor.
Fresh herbs are optimal for this recipe, but if you use dried herbs, reduce the amounts to 1/3 of what was originally called for in fresh herbs (dried herbs are more potent so you need to use less). Feel free to increase/decrease/change the herbs to your tastes.
The amount of salt you use will depend on if your butter was salted, how much sodium your chicken broth/stock contains, and how salty you like your food. Add salt carefully and taste often to get the amount to your liking. I ended up using 3/4 teaspoon total in our stuffing.
You may stuff your turkey with this dressing, if desired, and bake any leftover stuffing in a baking dish.
https://www.fivehearthome.com/garlic-herb-stuffing-dressing-thanksgiving/
https://www.fivehearthome.com ~ All recipes and images on Five Heart Home are copyright protected. Please do not use without my permission. If you would like to feature this recipe, please rewrite the directions in your own words and give proper attribution by linking back to this blog.
Adapted from The Pioneer Woman
THE GIVEAWAY IS NOW OVER…PLEASE SCROLL DOWN FOR THE WINNERS!
Along with this yummy recipe, I wanted to let you all know about a little contest now taking place, courtesy of our friends over at Scarlet Threads (*affiliate link). I've mentioned Scarlet Threads in previous posts, but this wonderful company sells ethically-produced, boutique-quality goods, handmade by artisans in a small village in China. When you purchase one of their beautiful products, an artisan gains economic empowerment to provide for her family.
So here's the fun part…to celebrate the launch of their new product line, Scarlet Threads is hosting a contest to give YOU the chance to name one of their new aprons, pictured below!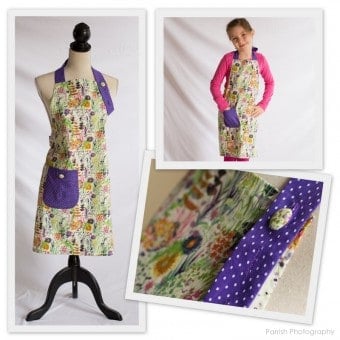 We love this fabric because it reminds us of an Asian watercolor painting. It's a serene botanical theme painted in a vivid kaleidoscope of colors. We've trimmed it with a purple polka-dot accent fabric, including fabric accent buttons on the adult apron's pocket and neck. And don't forget, we have matching aprons for little girls who like to help out in the kitchen! Handmade by Deng Jia.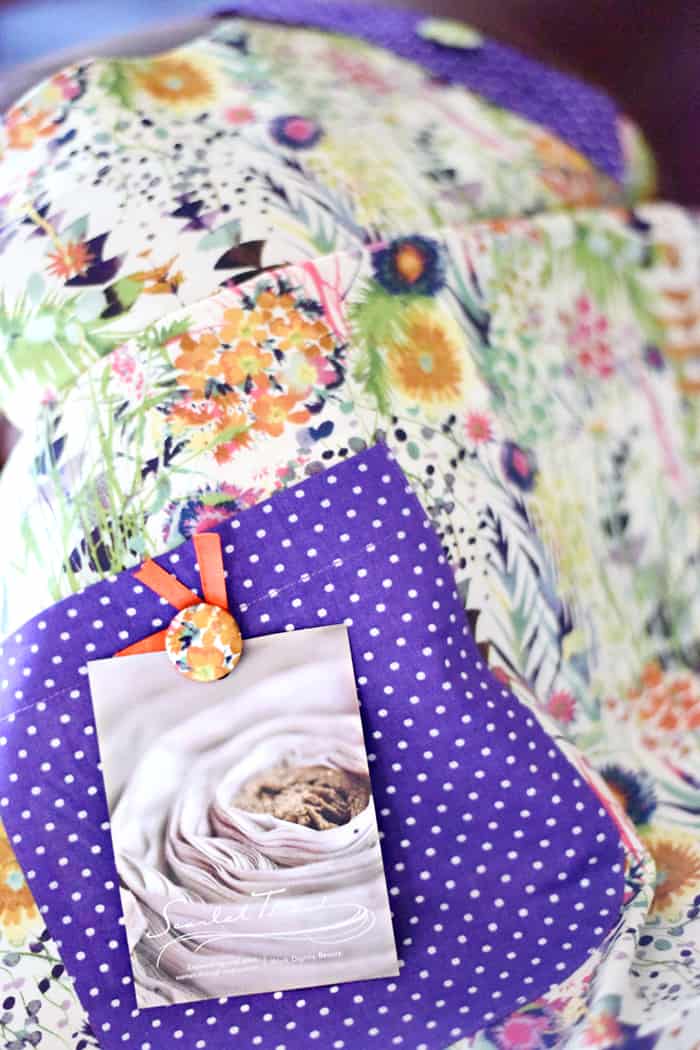 So would you name this lovely apron after your mother? Daughter? Granddaughter? Best friend? Or do you have a different idea altogether? Simply leave a comment on this post sharing the name that you would choose for this apron, and indicate that you left a comment in the Rafflecopter below. Then, for more chances to win, you may complete any of the other options in the Rafflecopter! There will be two aprons given away…one to the person who suggested the winning name, and one selected randomly from all of the Rafflecopter entries. GOOD LUCK, and after you enter, be sure to hop over to Scarlet Threads to see all of their gorgeous aprons and other handcrafted items (use coupon code fhhfriends for 15% off!), as well as to read about the very special artisans who made them!
***The randomly selected winner of this apron is craftyone! And the winner of this apron for providing the chosen name in the apron naming contest is Carol at Wild Goose Tea! Congrats to both of you…and everyone say hello to this lovely apron with its lovely new name, Jenessah!***

* * * * * * * * * *
More Thanksgiving recipe ideas…

Maple-Glazed Turkey with Bacon & Sage Butter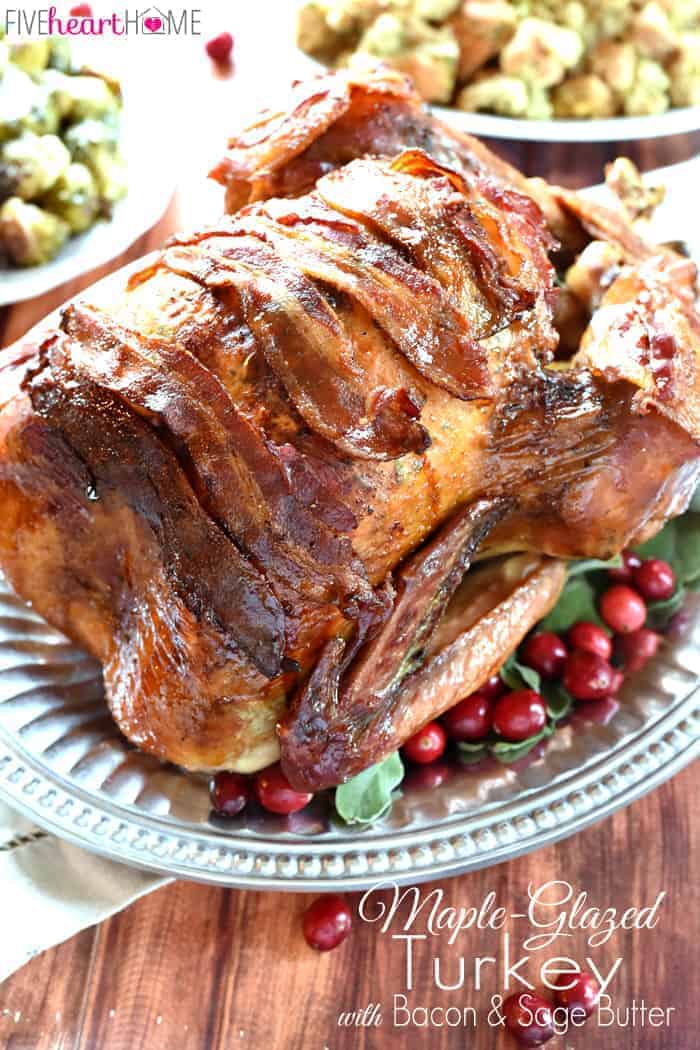 Twice-Baked Sweet Potatoes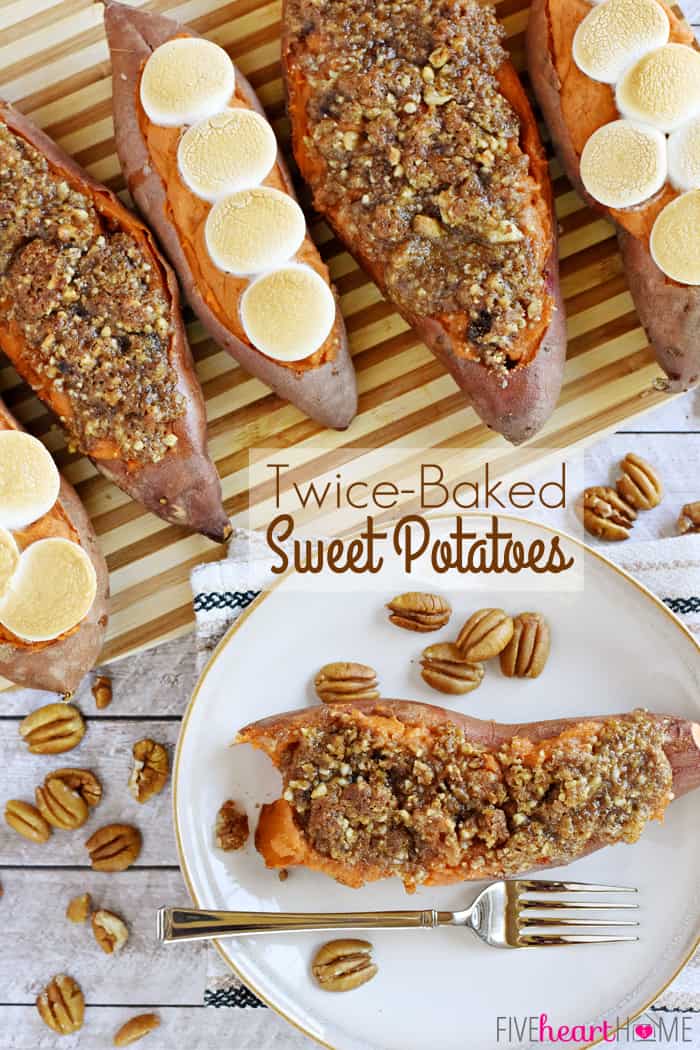 Savory Herb & Cheese Monkey Bread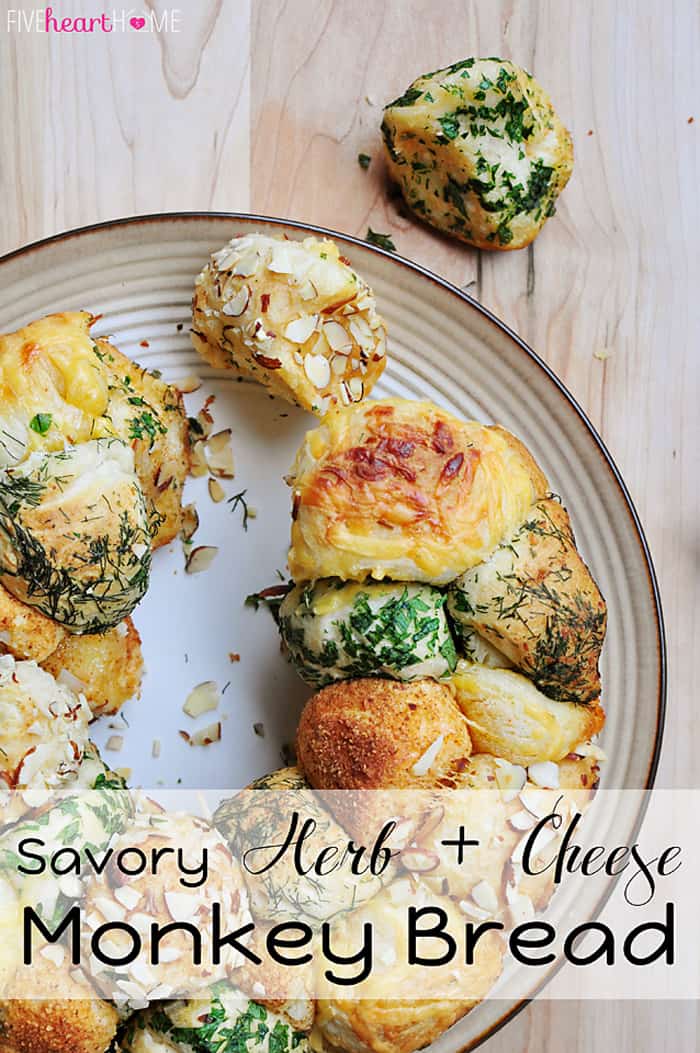 Bacon Green Bean Bundles with Brown Sugar Glaze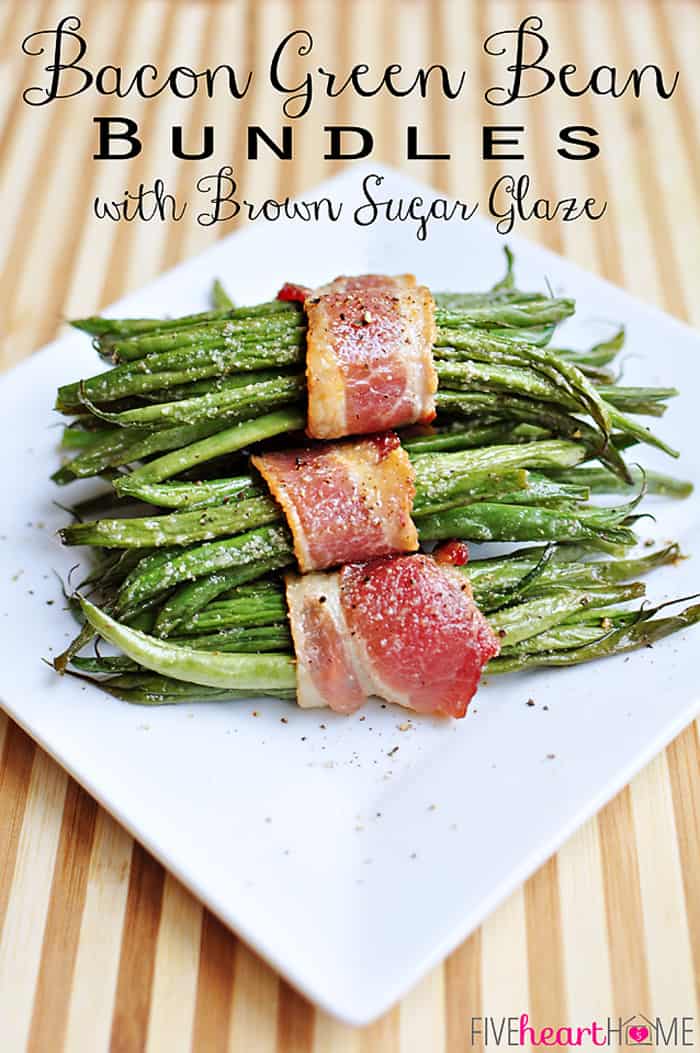 Creamy Cheesy Corn Casserole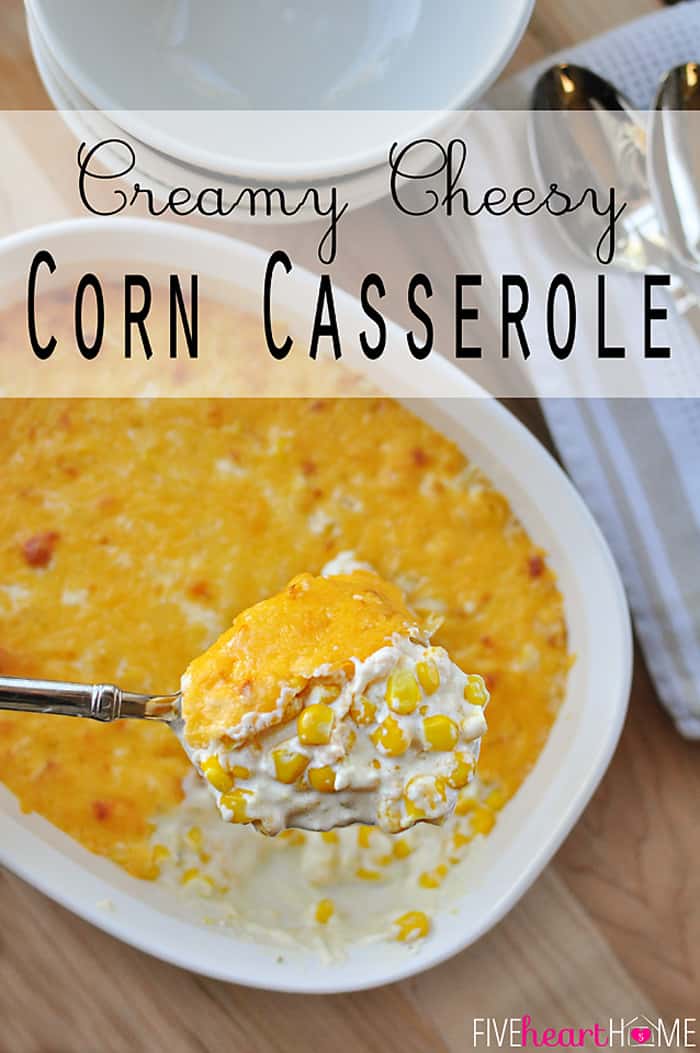 Honey-Glazed Carrots with Thyme & Lemon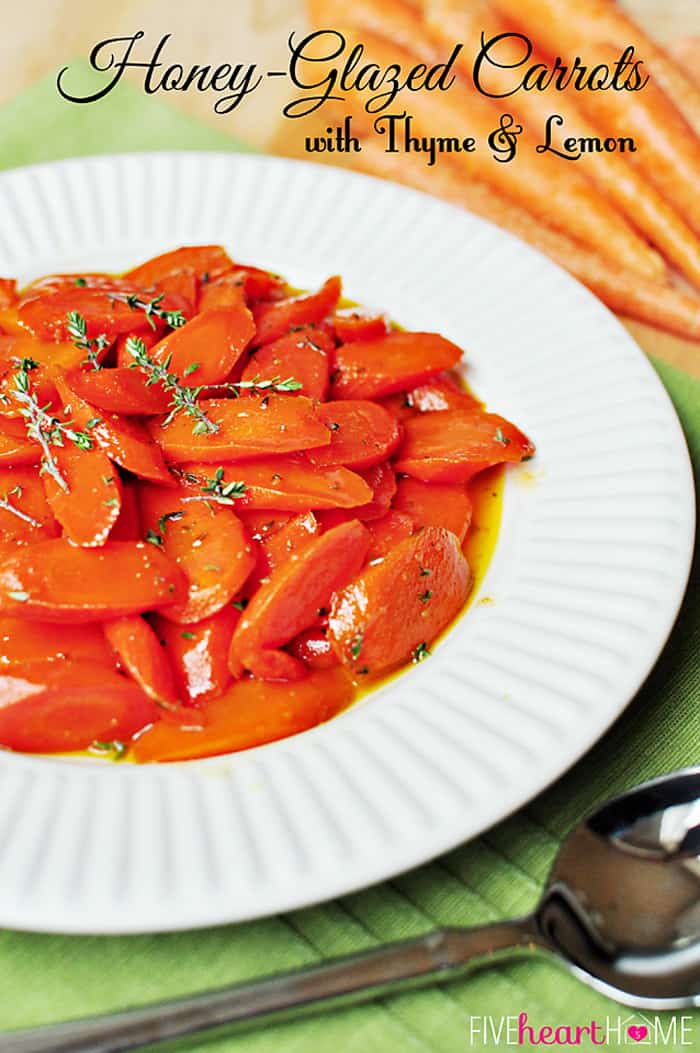 Scalloped Potato Flan with Gruyere & Garlic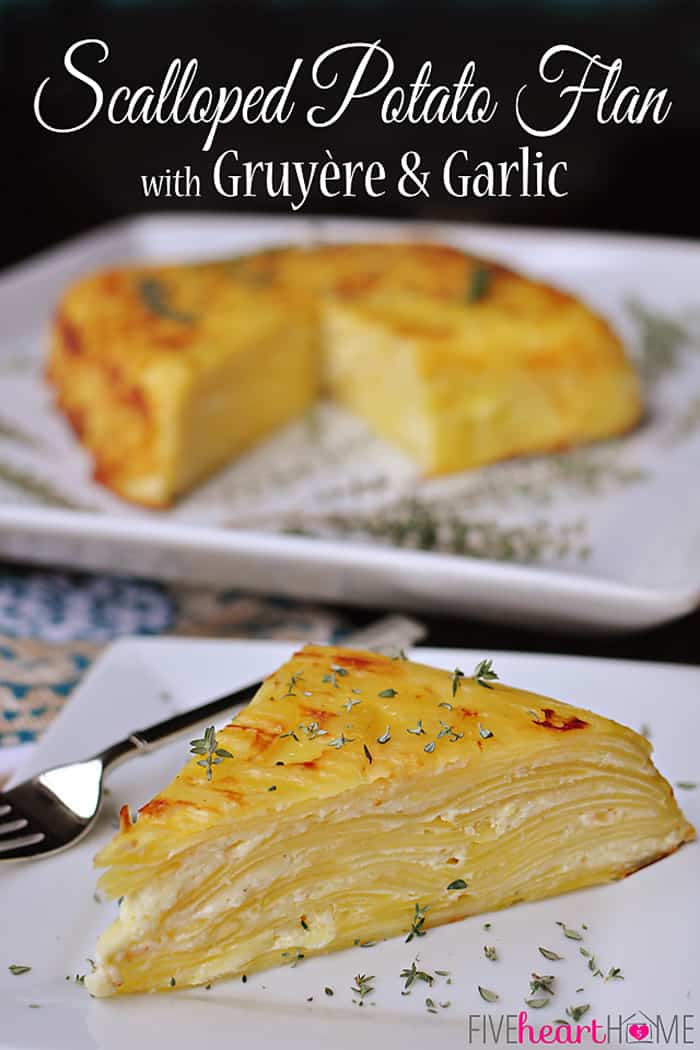 Roasted Asparagus with Brown Butter Pecans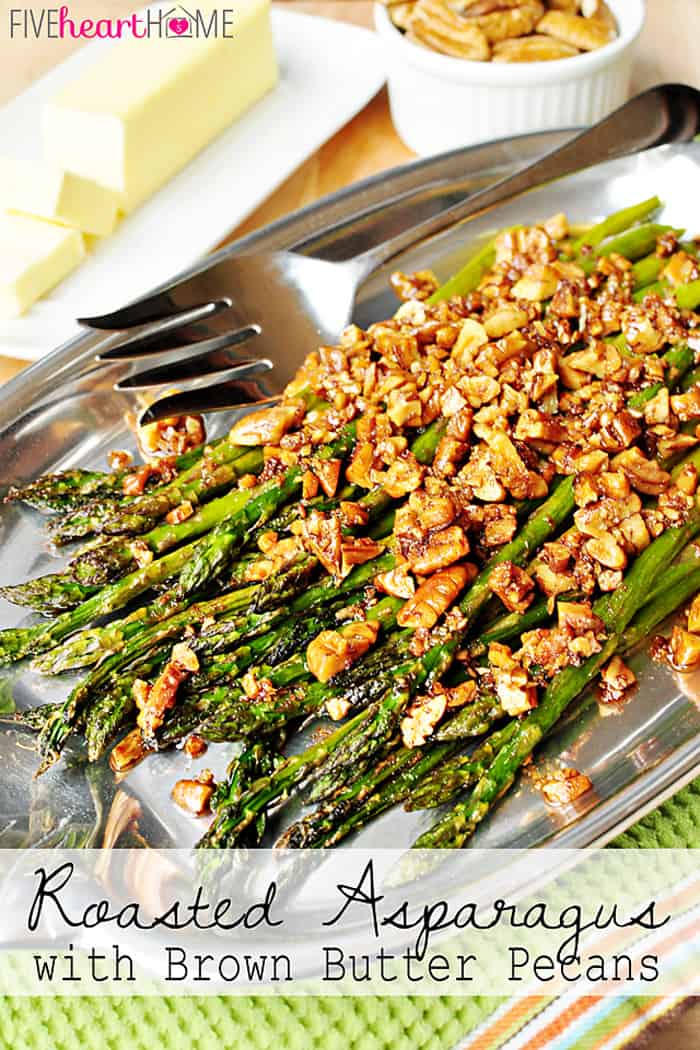 Mini Pecan Pies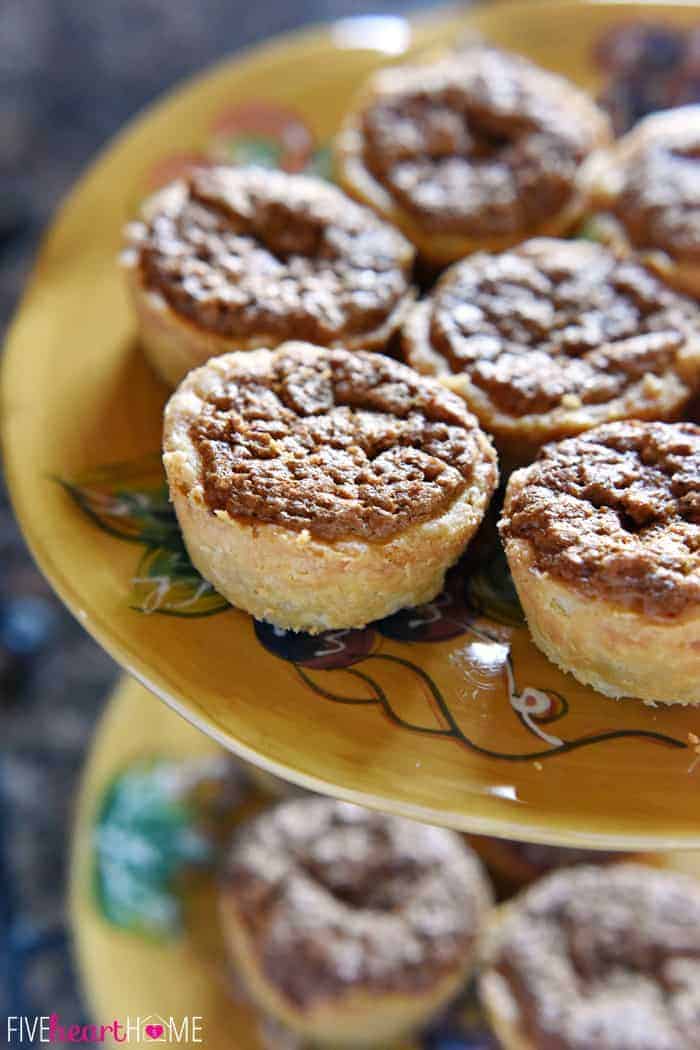 10